​I received product and compensation from Mead Johnson Nutrition to create this outside activities for kids post written by me. All experiences and opinions expressed in this post are my own and not those of Mead Johnson Nutrition. You can contact Mead Johnson Nutrition with product related questions or comments toll free at 1-888-777-3395.

Tired kids are happy kids. Our mothers, grandmothers, and great-grandmothers all knew this, and have been practicing it for generations. But it seems like more and more kids these days don't play outside. We rarely see kids playing outside in our neighborhood, even when it is nice weather, and it drives me crazy! Where are all of these kids? Today, I decided to share with you our 10 favorite outside activities for kids, read on!

10 OUTSIDE ACTIVITIES FOR KIDS
Go to your local park or playground

Go to a zoo or a local arboretum

Go for a walk around your neighborhood

Collect natural objects (my kids love collecting sticks, rocks, pinecones, flowers–you name it!) Organized physical activities like soccer or t-ball

Kick a ball or play catch

Ride bikes or scooters

Draw chalk drawings on the sidewalk or driveway

Go to the beach

Go on a hike!
If it is nice weather, my kids are outside! When it is cold, we bundle up. And when it is hot, we hydrate and wear hats and sunscreen!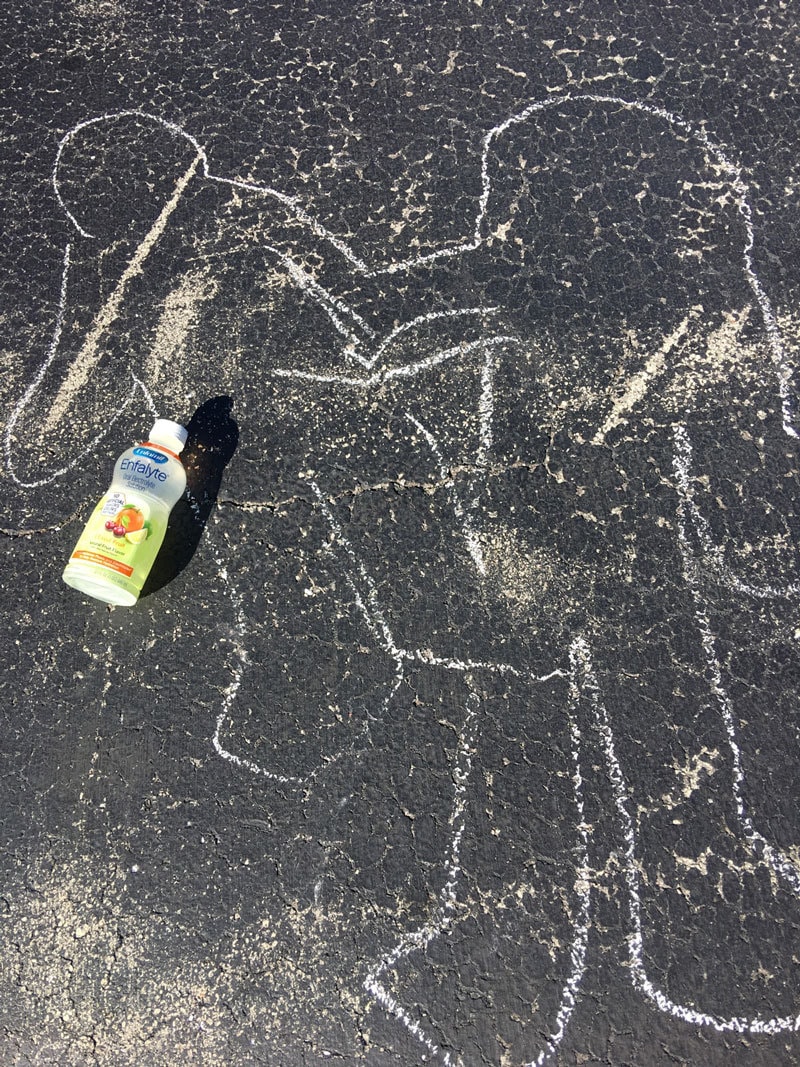 On days the kids don't have school, I make it a priority to go somewhere fun like the zoo (even if it is hot!) And just because it is fall now, it doesn't mean you can stop worrying about kids getting dehydrated from the heat. It has been one of the historically warmest falls here in Wisconsin, and we have had quite a few days of 80 degree temperatures–two days of 90s! And just because it is hot, it doesn't mean my kids slow down at all!
I don't know about your children's preschools, but my kids' preschool does not have air conditioning. So on these really hot days, I always make sure my kids are well hydrated with Enfamil® Enfalyte®. Enfalyte is an oral electrolyte solution designed to quickly replace electrolytes and water that may be lost during hot days, strenuous exercise, and/or vomiting and diarrhea due to illness.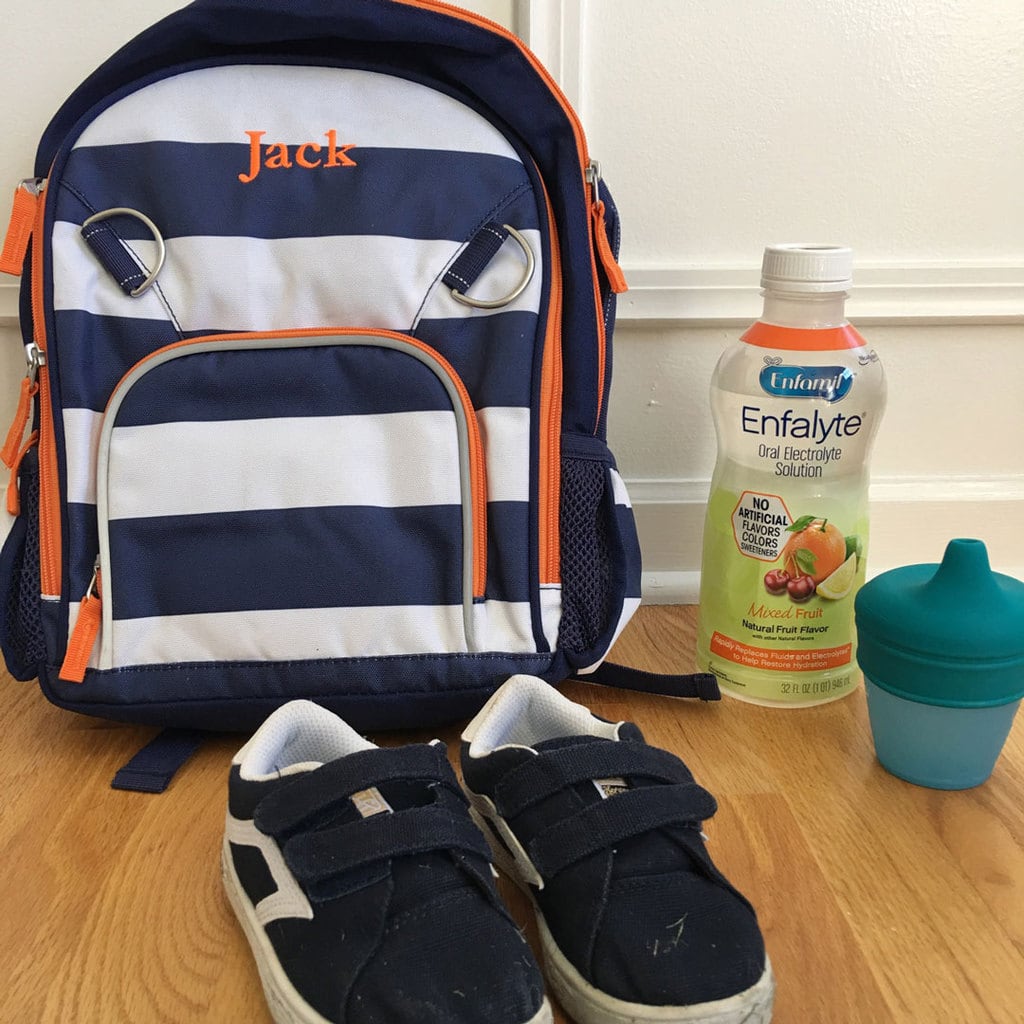 I love using Enfalyte because it is a clear formulation and doesn't have any artificial flavors, colors, or sweeteners (all the nasty things I try to avoid giving my kids!) Enfalyte is from the maker of Enfamil®, the #1 brand of infant formula recommended by pediatricians, which has been trusted by hospitals for over 25 years. My kids love both flavors–Cherry Splash and Mixed Fruit.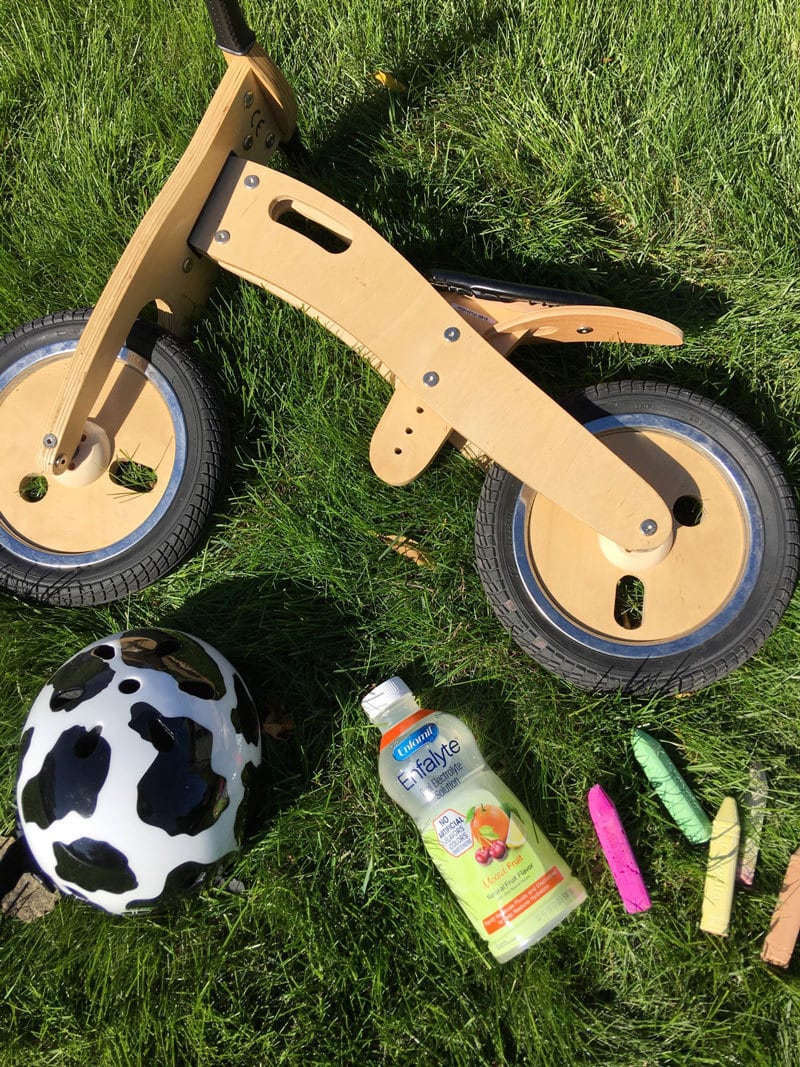 If you are concerned about dehydration, always consult with your pediatrician. Learn more about dehydration in children here and learn more about maintaining hydration here. With fall sports going on, it is so important to remember to keep your kids of all ages well hydrated. Think about how thirsty you would be after running around for one hour chasing a soccer ball!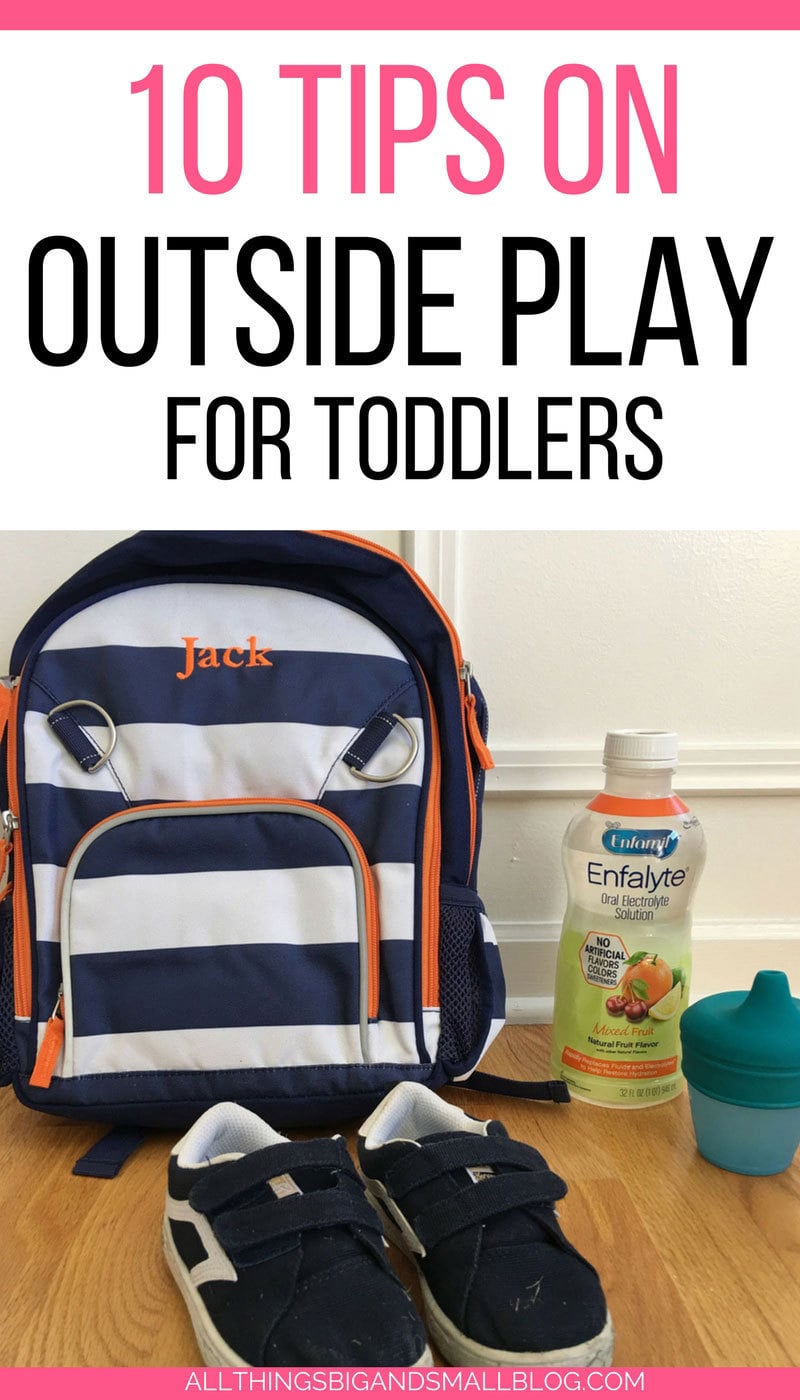 This is sponsored by Enfamil® Enfalyte® Oral Electrolyte Solution.