A little about me: 
My name is Annie. I am a 28 year old stay-at-home mom to Jack, 4 months and Bowe, 2.5 years. We live in Wisconsin by Lake Michigan but are Chicago transplants (I grew up in Wilmette, and my husband grew up in Oak Park.) I love decorating our house, spending time with my littles, reading, working out, and blogging.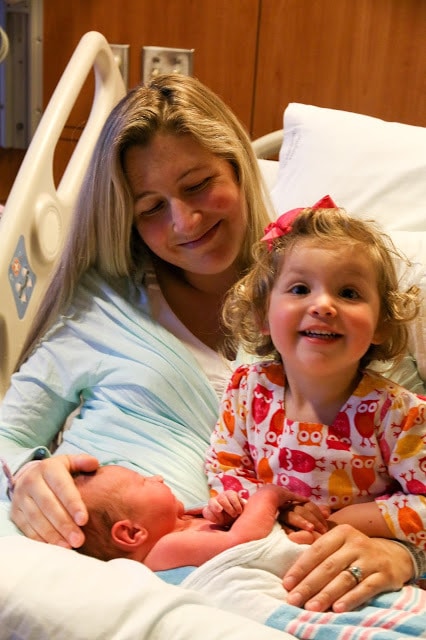 1.Favorite food:  
Mint chocolate chip ice cream. I wish it was more sophisticated. Like why couldn't it even be a sophisticated dessert? But no, I have the taste palate of a three year old (scratch that, my two year old has a better palate!)
2. Flip flops or high heels: 
Flip flops in the summer and flats in the winter. I am 5'9″ so I generally just save heels for special occasions and because it is much easier to chase after the kids in flats!
3. Favorite places to shop for yourself: 
I love Jcrew for tops, Gap for everyday jeans, Nordstrom and Shopbop for the splurges (shoes, nice jeans, accessories.) Target is great for maternity wear and sometimes their seasonal offerings are really cute!
4. Standard Coffee order: 
None. I told you I have a child's taste palate. To get my caffeine fix I drink my daily coke, which I know is horrible and counteracts all my other efforts at being healthy!
5. Road trip must have snack: 
Milkshake and lots of water.
6. DIY or hire it out? 
DIY all the way. Luckily, my husband, Evan is really handy as are his parents. Anything other than DIY is not in the budget right now so we are really fortunate that he can do most everything. Evan even does all the car work too! I am a lucky girl! But if we could, I would hire out painting! It is his Kyrptonite! And in our house we have a ton of 1980s wood trim to paint!
7. Top 5 TV shows: 
Right now I am loving Odd Mom Out, Gilmore Girls reruns (on Netflix), Real Housewives are always funny, Orange is the New Black, and still love Mad Men RIP.
8. Favorite Book: 
Home by Marilynne Robinson. I love her writing so much. Gilead was a favorite too. For guilty pleasures, I always love re-reading Harry Potter (read all of them 5 times) and The Nanny Diaries or The Devil Wears Prada. Sometimes it is nice just to escape!
9.  Favorite Form of Exercising: 
I work out from home. We don't have a treadmill so I either take the kids for a run in our BOB stroller and try to do a Tone It Up workout at least five days a week. I love their weekly schedules and I find that having a plan really helps me stick to exercising. I miss Dailey Method (like Pure Barre) but we don't have anything like it here in Wisconsin in our area. I am thinking about joining Barre3 to see their online classes but I am happy now with TIU and running!
10. How tall are you?
5'9″
11. Do you try something new at restaurants or stick to your favorites?
I am so boring. We don't go out very often (like hardly at all!) so when we go out I want to make sure what I get is going to be good so I stick with my favorites. I am a very un-adventuresome eater so it is a challenge sometimes with my husband, Evan, who will try anything!
12. One make up item you can't live without:
Bronzer. I don't wear make up often (or probably often enough!) and these days my favorite item should probably be under eye concealer (thank you Jack!) but bronzer is the easiest way to look perkier. You always look better with a little sun!
13.  What's on your nightstand?
Right now, my nightstand is quite barren but the co-sleeper is chock full (sans baby since he has outgrown it). My Kindle is always next to my bed, with a extra big Mason jar (I can't drink enough water while breastfeeding), laptop, iPad, and iPhone. Jack doesn't reliably go down until 10 pm these days so I just kind of move myself upstairs after dinner and set-up shop in bed.
14. What's one thing motherhood has taught you?
Never say never. You will do things that you never thought you would do before you had kids. But what you lose in pride, you make up for in love. You will never love another so fiercely as you love your kids. Somehow they make you forget all the lost sleep, all the tantrums, and dirty diapers when they smile.
15. Music that reminds you of high school: 
Counting Crows. They are still my favorite band! I cannot quit you Adam Duritz and never want to!
16. If you could live anywhere in the world besides your current city where would you live?
I would love to live in NYC one day, but with a family I would love to live in Denver or Seattle. I hear Vancouver is pretty amazing too!
17. Tell us something about you we might not know: 
My eyes are both green but my left one has a big brown splotch. My husband always says that's how he will know if my evil twin ever takes over. You know because that is a daily threat we live with.
18. Websites you read/browse (besides blogs):
I am a total mom these days. Other than occasionally browsing New York Times, I like reading other parenting sites like Cricket Circle and Hellobee (which is kind of a blog.) My guilty pleasure is checking in on People.com and seeing the latest celebrity news.
19. Morning person  or Night owl?
Morning person more so these days. Sleep is an elusive thing with two kiddos at this stage in our life. By the end of the day I am just so exhausted. I am usually upstairs by 9 PM and asleep or in bed by 10 PM. In the mornings I find that I have the most energy but I am by no means a morning person! I would much rather sleep in!
20. Favorite Breakfast meal:
French toast with chocolate milk. French toast is a treat, so usually I will eat oatmeal for breakfast. I soak them overnight so they are easy to warm up in the morning. I need my breakfast within a half an hour of waking up #toddleratheart.I hope you liked learning a little bit more about me, I have enjoyed reading other blogger's 20 questions and wanted to share!