This shop has been compensated by Collective Bias, Inc. and its advertiser. All opinions are mine alone. #RoadTripOil #CollectiveBias.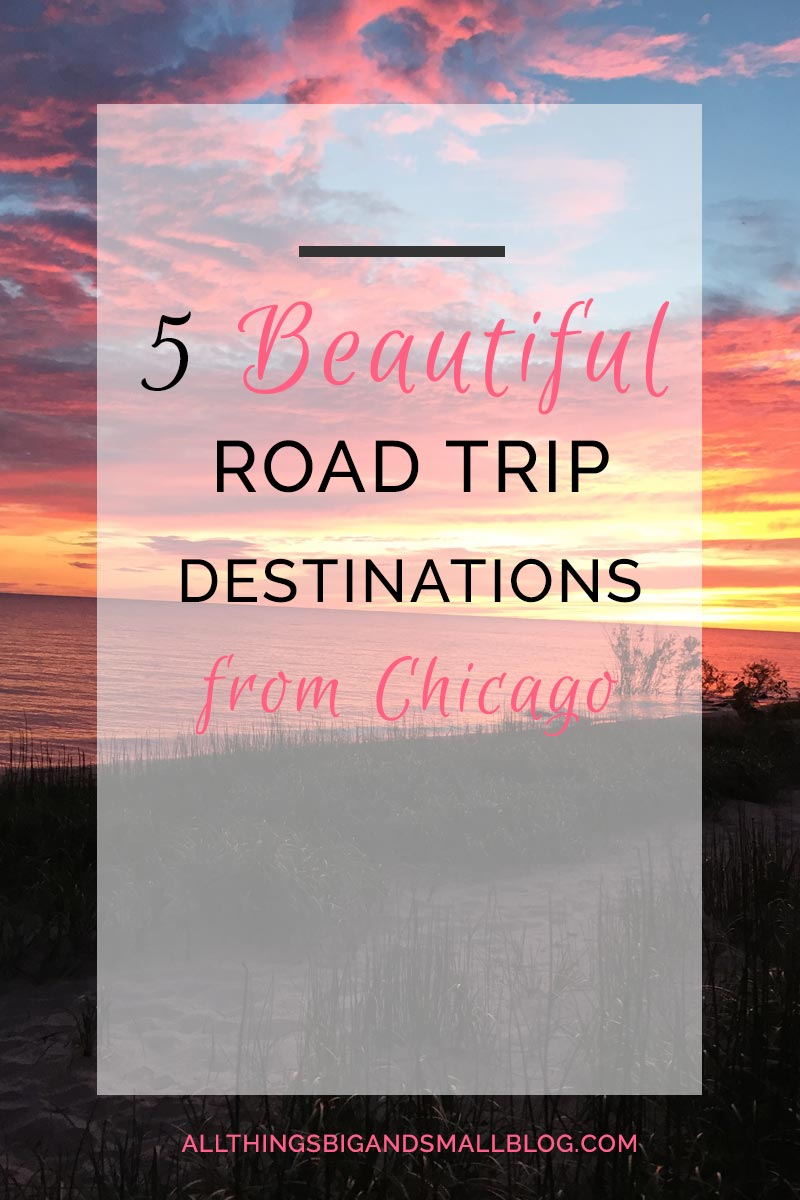 When people think of the Midwest, they don't necessarily think of beautiful beaches, vacation towns, and Lake Michigan; but, they are sorely mistaken! On my Instagram, I regularly show just how beautiful Lake Michigan is (we live in Wisconsin between Chicago and Milwaukee) and people are blown away by all the natural beauty! It is one of the biggest reasons why we live where we live.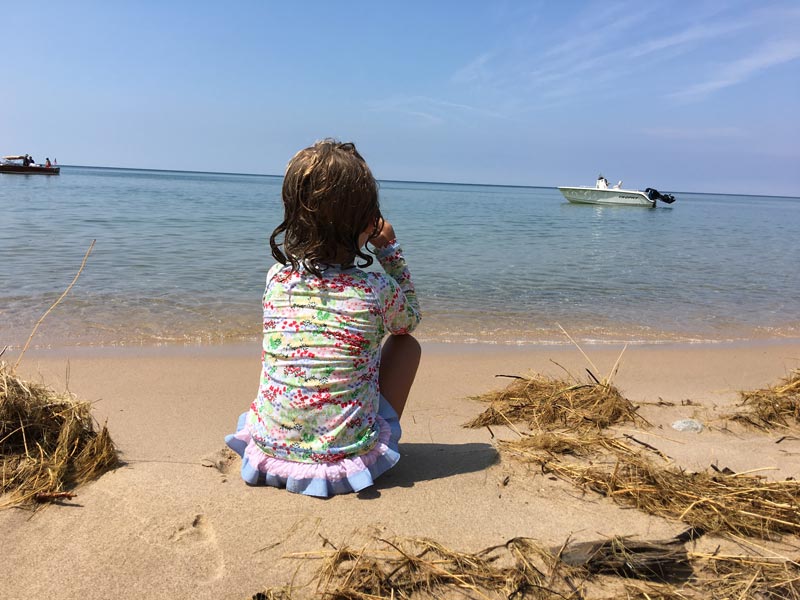 And not only are all of these locations budget-friendly compared to expensive coastal vacations on the East Coast (think Martha's Vineyard, Nantucket, Cape Cod, and The Hamptons); but, they are all within driving range of Chicago! And hey, they are all fresh water–no rinsing after swimming required!
You all know already how much we love driving. I know it sounds more daunting with kids; but, I swear it is so much easier! We can leave whenever we want, can let the kids out anytime we need a break, and the economy allows our whole family to travel (and bring the dogs!) Our bags are with us the whole time, I don't have to worry about going through TSA and carry-ons!
Most of the time my  husband, E, will change the oil in our cars himself (we have to high mileage cars–my Suburban 180K, and his Subaru 175K) and he does all the maintenance work on them. We always use Pennzoil® High Mileage Vehicle oil for both of them because it helps clean out the sludge lesser oils leave behind!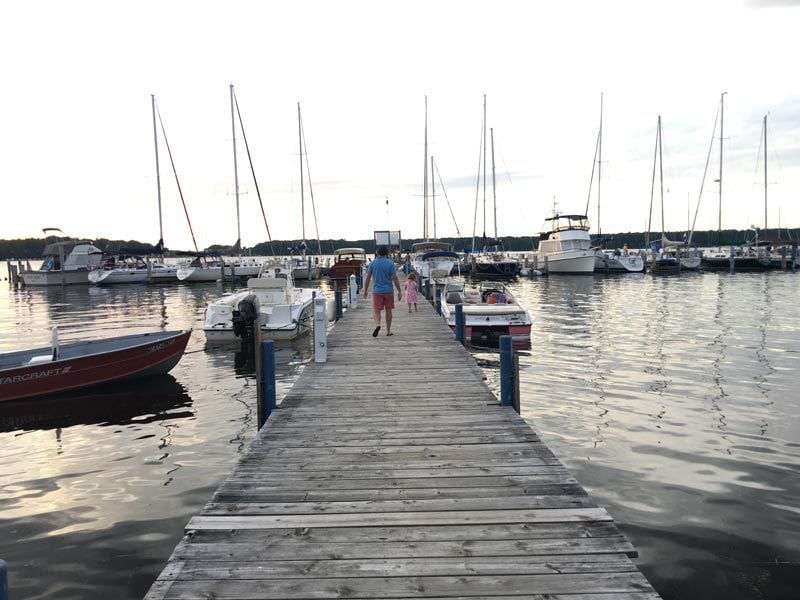 But sometimes, like this past week before our road trip to Michigan, we decided to save some time and use Walmart's Automotive Care Center for an oil change. Life has been a bit chaotic lately, and with all the yard work and real work that E needed to do before we went on vacation, we decided to save some time and outsource it. And I have to say it was perfect for a busy mama like me, because while the oil was getting changed, I was able to grab snacks, drinks, and other supplies for our road trip from Walmart! E was able to work late last week and get all the other important jobs done, so we could relax in Michigan.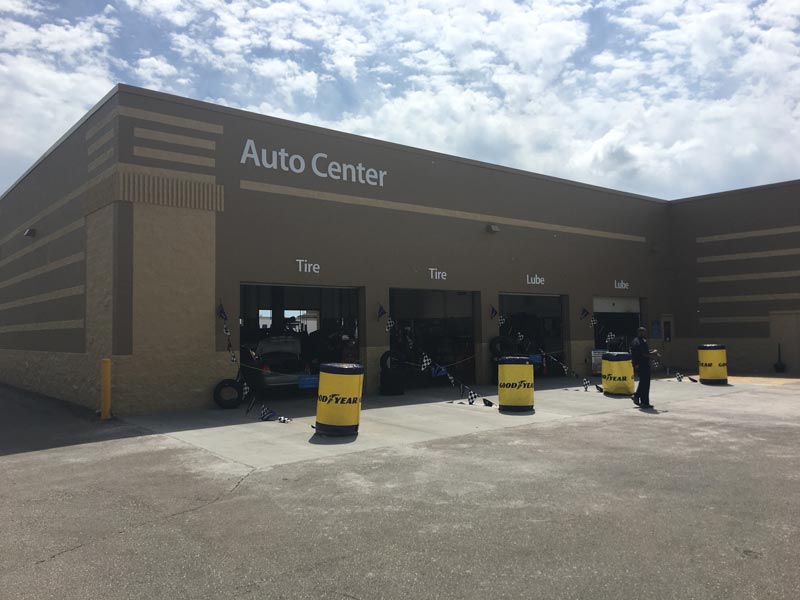 If you haven't been to Michigan before, then you are missing out because here in the Midwest there are tons of beautiful vacation spots all within a day's drive of Chicago. Just make sure before you embark on your road trip, to get your oil changed! Use quality oil like Pennzoil® High Mileage Vehicle if you have a car with over 75K miles and want to keep your engine running clean and going strong! It helps clean out the sludge lesser quality oils leave behind, which helps reduce leaks and lower oil consumption in high mileage vehicles. And save some time and maximize that wasted time you would normally spend at an oil change center and get your shopping done while the experts work on your car! Pennzoil High Mileage Vehicle oil is on Rollback ($39.88 on Rollback down to $35.88) through September 28!

5 BEAUTIFUL ROAD TRIP DESTINATIONS FROM CHICAGO
1.) Western Michigan: Saugatuck, Macatawah Bay, Grand Haven, White Lake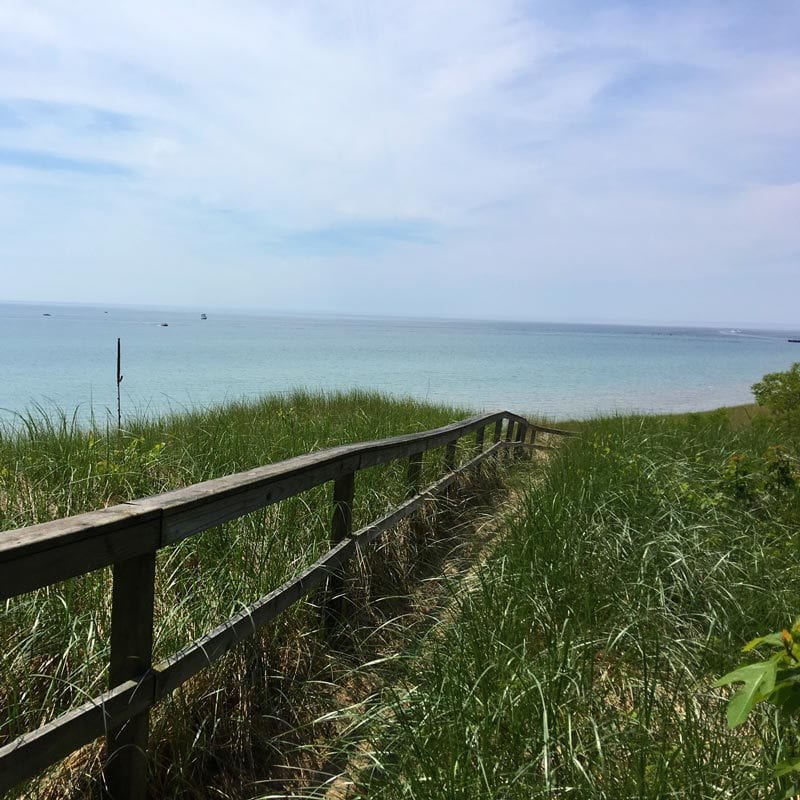 Michigan is seriously the most underrated state in terms of natural beauty! Growing up going to Michigan each summer (my grandmother lives in Michigan, my mother grew up there, and my parents' have a beach house there) we took it for granted. We didn't understand that every beach didn't have insanely soft sand, sandy dunes that look like Nantucket, and fresh water! If you are looking for a great place to drive from Chicago (or Southern Wisconsin) consider Western Michigan. Everything from Union Grove to Ludington is gorgeous and has tons of sandy beaches! As you go north it seriously gets prettier and prettier (and less dense!) Some of my favorite vacation towns are Saugatuck (their downtown is adorable), Macatawah Bay (Holland, MI) great sailing, Grand Haven (a great coastal town), and White Lake (where my family's house is.) Driving range is within two to six hours.
2.) Traverse Bay Area/ Leelanau Peninsula
If you are up for a bit longer of a trip (six to eight hours) then head up to Northern Michigan! Michigan's beauty only increases as you go further and further north! In the Traverse Bay area you will find not only a bustling city but an amazing vacation destination.  Between the wineries in Leelanau Peninsula, the beautiful sunsets, the peaceful water, and the amazing dining, and cherry picking you will never be bored! Mario Batali even has a place there and Madonna's family has a vineyard there! There is so much to do. We have spent time on the Leelanau Peninsula and it is one of my favorite places–even in the winter! If you are up for a hike, make sure to check out Sleeping Bear dunes! The view is totally worth the climb! I did it when I was horribly sick and pregnant with B and even I thought it was worth it!
3.) Door County, WI
Growing up in the Northern suburbs of Chicago (I grew up in Wilmette) when I asked people about their summer plans, so many of them replied they were going to Wisconsin, and they were almost always headed to one of two places–Door County or Lake Geneva. Door County is a beautiful destination that has a booming tourism trade. Off season months are great to go as well, and make sure to check out the leaf peeping schedule!
4.) Northern Michigan: Harbor Springs, Charlevoix, Mackinac Island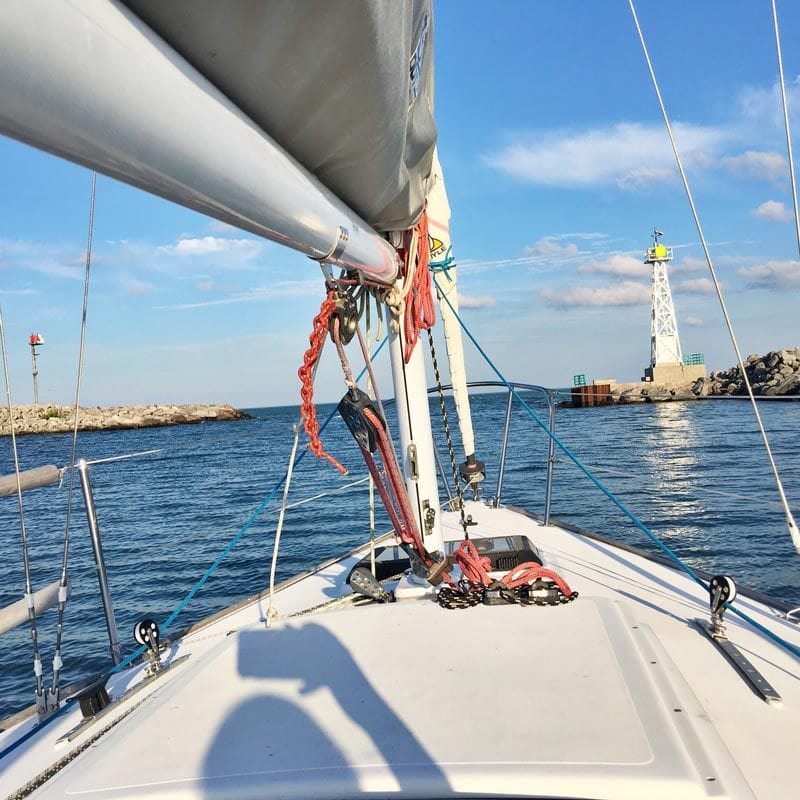 Like I said above, as you go farther north the beauty only intensifies. That far north, you do lose the sandy beaches but they are replaced with beautiful stones–including Petoskey stones! Growing up, we did regattas (sail boat races) in Harbor Springs and a race to Mackinac and I couldn't recommend either place more! Harbor Springs is a preppy little town and noteworthy celebrity designers like Tom Stringer have designed a number of beautiful summer homes there. Lilly Pulitzer is in full force! Charlevoix is another beautiful town, and last time I was there (again for a sailboat racing) I was completely taken aback at the beauty of the area and their darling downtown!
And if you want to go somewhere totally different, consider driving to Mackinac Island. You will have to drive your car and leave it to Mackinac City, and then take a ferry to the island. No cars are allowed on the island, which is like a trip back in time. Their Mackinac Island fudge is famous for good reason–you can go to any of the fudge shops and see fresh fudge being made. Get around on the island walking, on a horse ride, or a bike. And for interior design lovers, do not miss checking out The Grand Hotel. Growing up, every year my grandfather would race his 70 ft. boat (and when I was older I would join him) and would embark on a 333 mile trip from Chicago. When we got there a few days later, we would gorge on the fresh made fudge and Mackinac Island ice cream!
5.) Lake Geneva, WI
With its close proximity to Chicago (under 1 hour) Lake Geneva is the perfect weekend getaway! And is great for anybody nervous about committing to a longer road trip! Its popularity is well deserved–it's beautiful lake, adorable town, and real estate are unbelievable! And if you are a sailor, then you will absolutely love it! It is the home of sailing legend, Buddy Melges! Inland lake sailing is truly at its best there!
If you are ready to take a road trip to one of these amazing family friendly destinations, first find your Automotive Care Center here. Then make sure to use a high quality oil like Pennzoil High Mileage which is on rollback until September 28th! And connect with Pennzoil and see the high quality oil in action here! Have a wonderful road trip and comment below where you want to go!