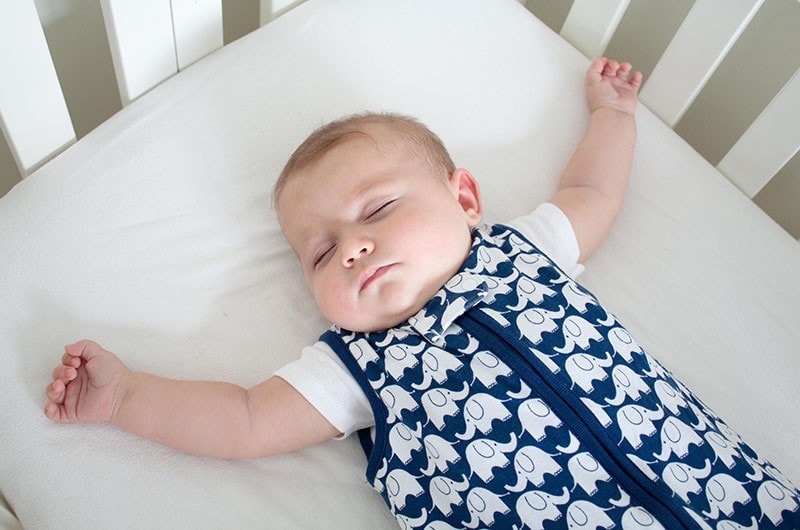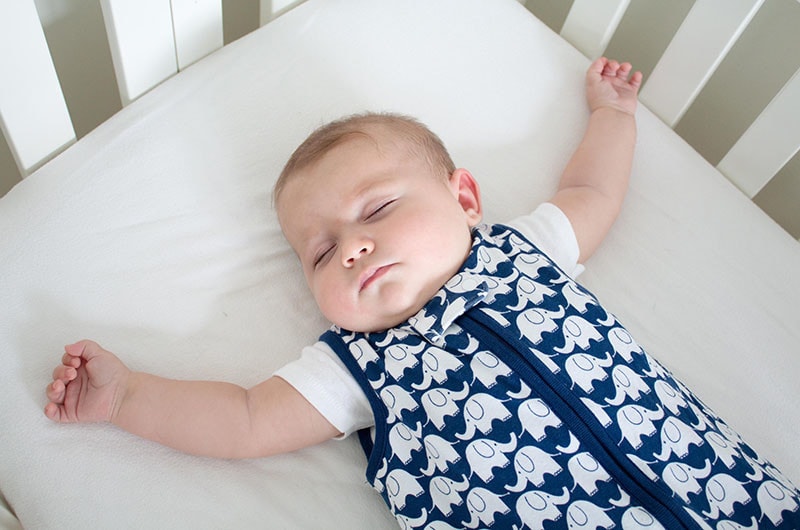 There is nothing more divisive among sleep experts than how to get a baby to sleep through the night. While some believe that sleep training is the way to go, others espouse co-sleeping. And even if you agree on whether or not to sleep train, the question of when you do it is all over the board: some say 4 weeks, some say 4 months, others say 6 months at the very earliest. But all the experts agree on one thing–to sleep safely, a child should not have loose blankets in their bed. Instead, to keep the child warm, you should use a sleep sack. A sleep sack is basically a mini baby sleeping bag but is made out of light layers. It makes me wish they made them for adults! No more partners stealing all the covers!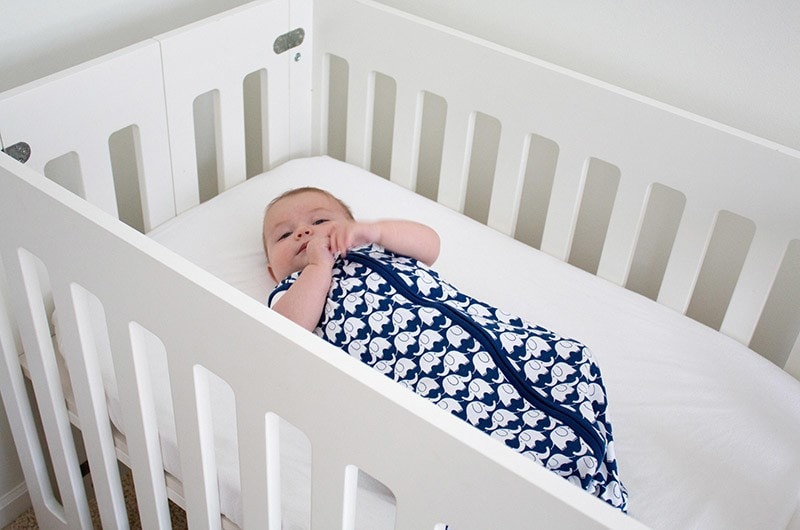 We are now attempting to sleep train Jack at 4.5 months with mixed results, which I will go into at a later date; but, one thing I have done since day one is practice safe sleeping. SIDS is so scary and anything I can do to reduce the risk I will. Luckily, there are plenty of sleep sacks on the market but several factors make some stand out from the rest.
For me, the first qualification is that the fabric has to be soft and have a zipper. I don't need to be fumbling for buttons in the middle of the night. Good sleep sacks have a zipper-down feature meaning that they start the zipper at the top, and then it closes completely at the bottom. This way, the irritating zipper isn't rubbing on the baby's poor neck and face.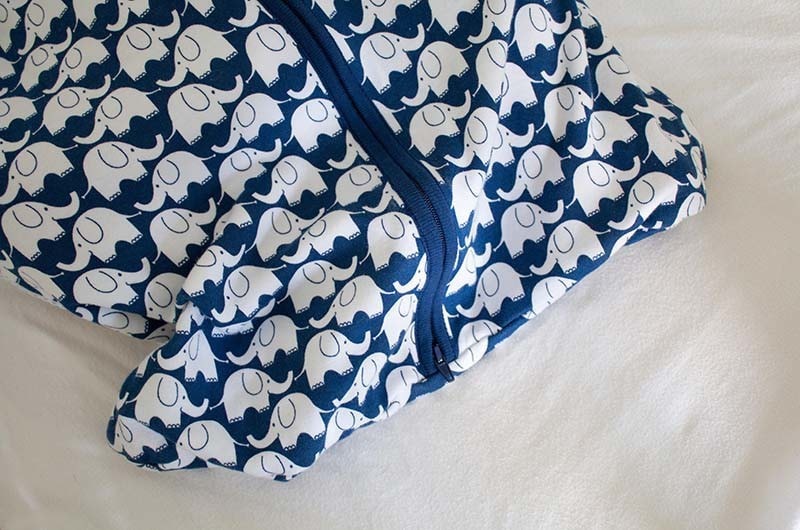 I personally, prefer cotton sleep sacks for most of the year. Not only are cotton sleep sacks breathable which reduces the rate of SIDS (studies have been shown that overheating increases the risk;) but, cotton is more fire-retardant than fleece. Synthetic fabrics like fleece are often required to be treated by anti-flammability chemicals which aren't good for the baby.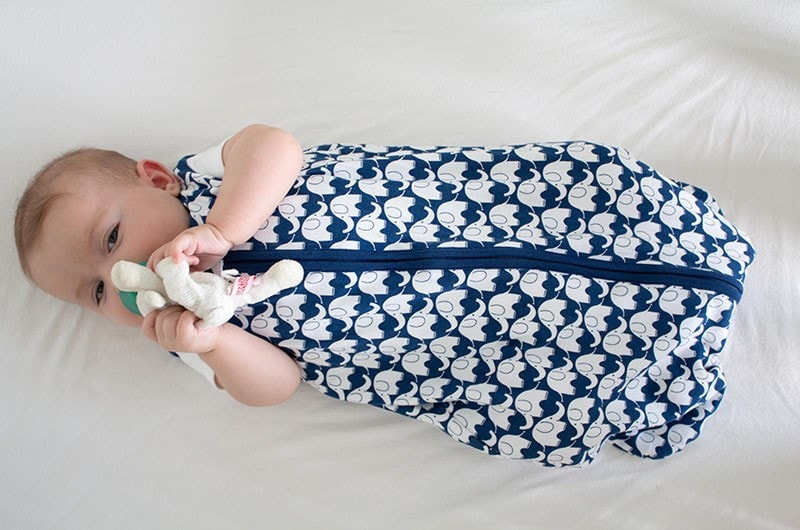 So, you can guess my excitement when Just Born contacted me to review their Wear-A-Blanket, part of their Safe Sleeping Collection. I can tell you from personal experience, that the wearable blanket is now a wonderful part of Jack's sleeping routine. There are several features that make it one of my favorite must-have baby items. Not only is it made out of cotton, and have a bottom-up zipper; but, it is absolutely adorable and has some other great features. There are side-vents at the bottom of the sack to increase its breathability to avoid overheating. In addition, it has a stay-snug positioner wrap which helps baby with tummy troubles and keeps the baby safely positioned inside. But my favorite feature of the stay-snug positioner is that it is not velcro. Do you know how often the velcro tags get caught up on other pieces of clothing? Every single time. So a non-velcro positioner is amazing! They think of everything!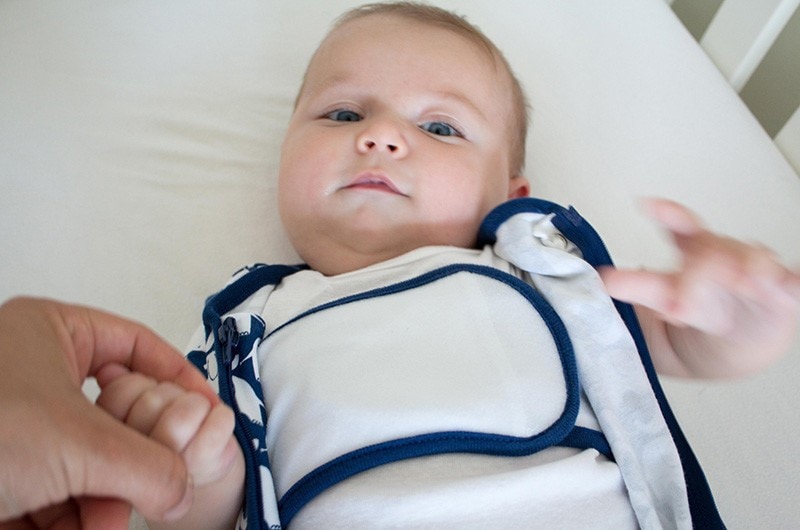 We are so lucky these days to have so many choices on the market for baby gear, and when you find a company that has your baby's safety and comfort at the forefront you know it is a good company. Back in the day, my grandmother used to make her own sleep sacks for all of her children (all six) and all of the grandchildren (all 19 of us) because she has always believed that a baby's legs and feet should be able to touch each other. Just Born's Wear-a-Blanket perfectly marries old world wisdom with new world technology (zippers, vents, and positioners.)
Do your babies wear sleep sacks when they sleep? What are your favorite must-have baby items?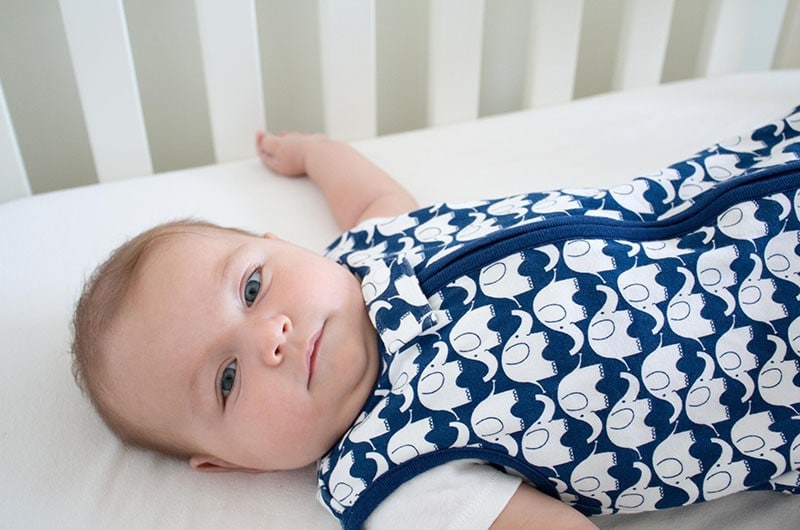 *I was not compensated in anyway for this post, but I did receive a complimentary Wear-A-Blanket to review. As always, I only work with companies that I truly respect and share products that I believe in. Thank you for supporting companies that I choose to collaborate with.