This is a sponsored conversation written by me on behalf of Pillsbury™. The opinions and text are all mine.
Confession time: I am not one of those perfect Pinterest Moms–especially not in the kitchen! I don't have dinner ready every single night (or most nights), my hair looks like a mess everyday (thank goodness for top knots), and I am always wearing flip flops and yoga pants (even when I work out.) Heck, I just sent out thank you notes in August that had snowflake stamps on them! Furthermore, I have never really enjoyed cooking…but, I have always loved to bake. After college, I got really into baking and was always trying new recipes. It didn't matter if it took two hours to make the recipe, I was game!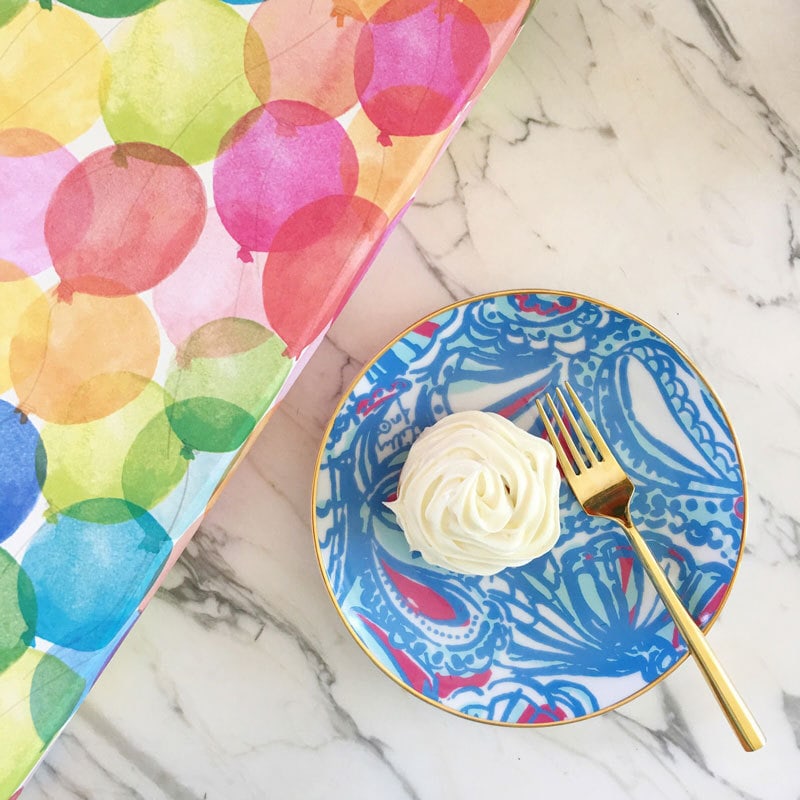 Eight years later, with three kids ages four years and under, things have changed a bit! Now I just want something simple and tasty that I can make with the kids. I don't want a crazy complicated recipe that stresses me out and requires a million ingredients! But, neither do I want to just go to the store and buy a pre-made dessert. Homemade treats just taste so much better than store-bought desserts! Plus, I want my kids to love baking as much as I do! I think that teaching them life skills around the house is so important, and baking is just one facet of it–cleaning is another (but we are still working on that!)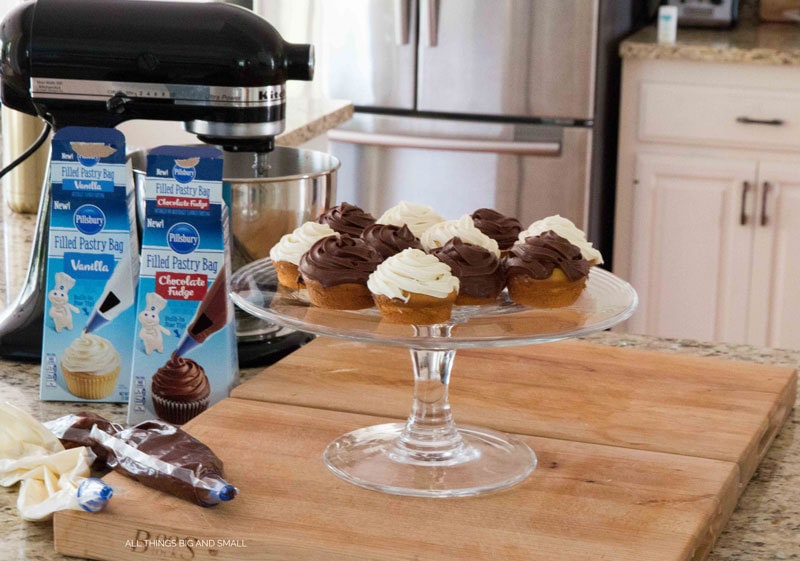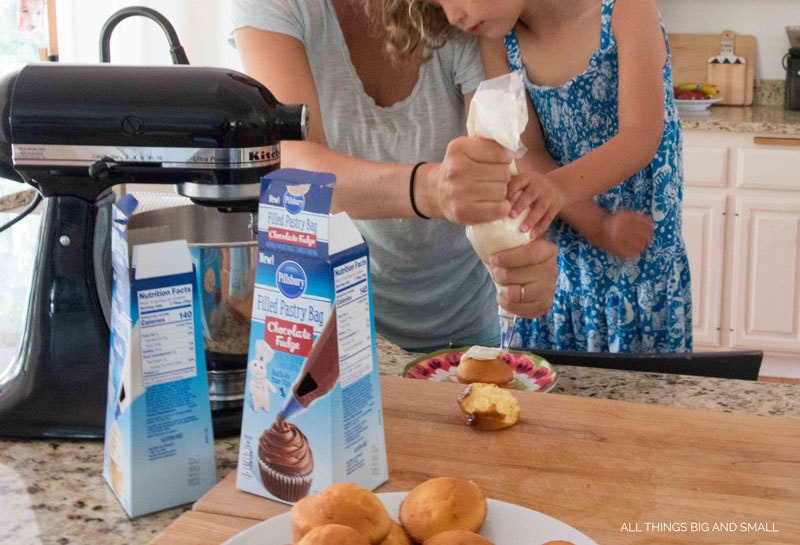 You can see here that my usual mom uniform complete with a hair band on my arm is workout shorts, messy bun, and a tissue tee!
Just last month, when we were going over to our friend's house for dinner, I was feeling overly ambitious and volunteered to bring a complicated brownies recipe. Well, fast forward to 4:30 PM and I am trying to make them with Jack up from his nap, Bowe "helping," and two week old Brooke crying. We were due at our friend's at 5:15 PM. With the three kids vying for my attention, you might imagine I was quite distracted, and you would be right! First, I forgot to add the flour, then I forgot to grease the pan and then I forgot to turn the oven on! Thankfully, I caught all of my mistakes before I completely ruined the dessert. By the end, I was so frazzled that I didn't enjoy the process at all. I was a mess, the kids were a mess, and so was the kitchen with all of the different dishes I had used.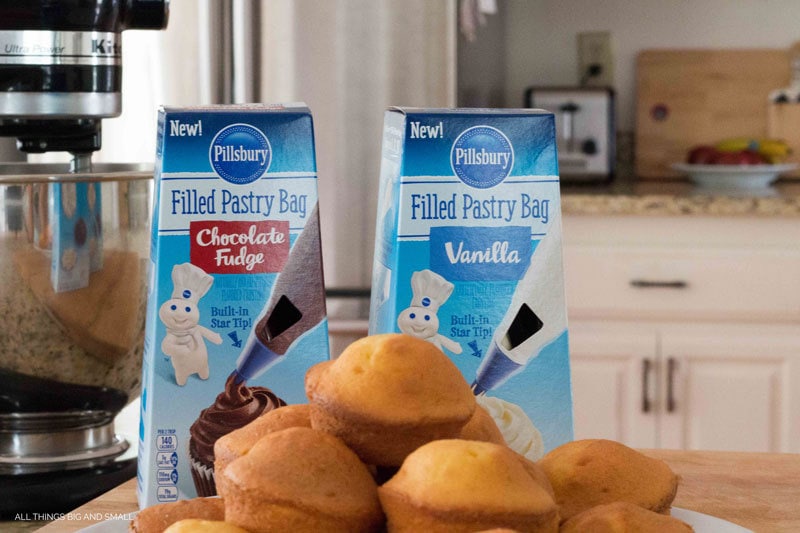 Well, I wised up fast. I vowed then and there to only make simple recipes with the kids: recipes that I can easily make with my children helping that are fun, tasty, and simple. So you can imagine my excitement when I saw the brand new Pillsbury™ Filled Pastry Bags in the baking aisle on my most recent shopping trip to Meijer! The Pastry Bags are the perfect solution for decorating cupcakes, and with the pre-filled pastry bag complete with a star tip I can make my desserts look extra fancy without the fuss! #Winning The pastry bags would be great for decorating birthday cakes too! But what I love the most, is that the kids can pipe frosting too! After baking Pillsbury Yellow Cake Cupcakes this past week (so easy and no-stress) I had Bowe and Jack help me decorate the cupcakes and the kids had a ball!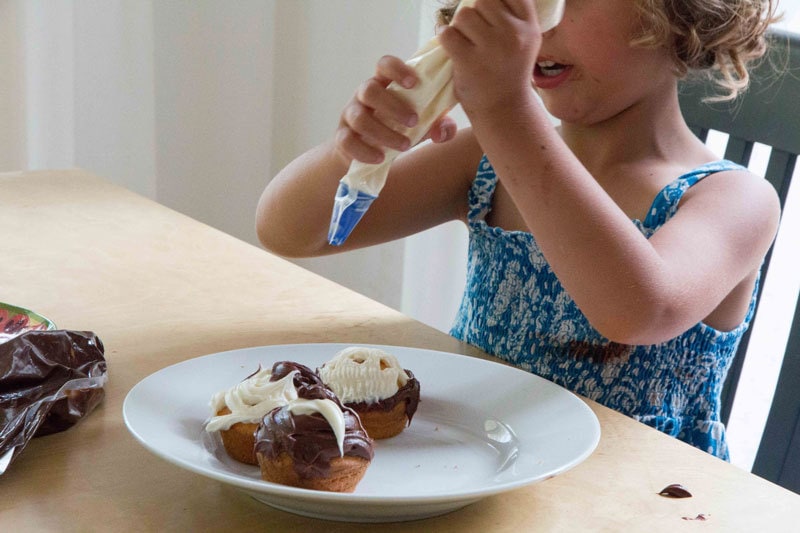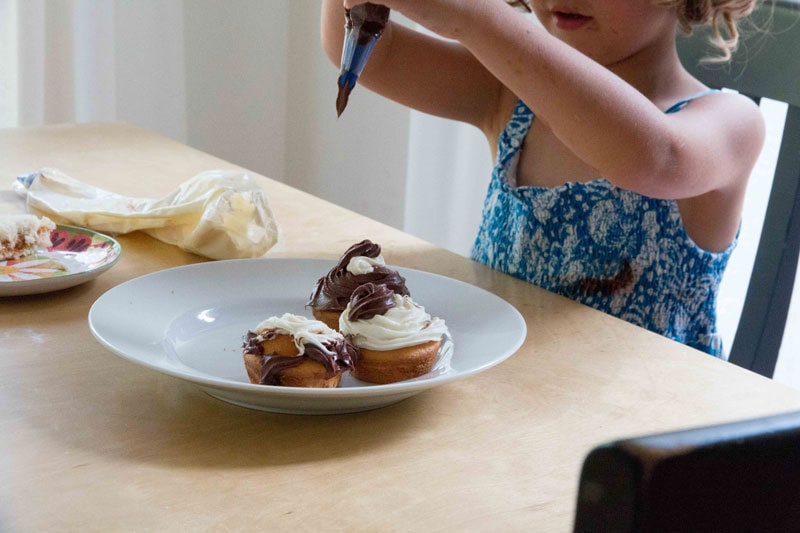 We picked up the vanilla and chocolate and the kids had a blast! Bowe was really into it, and later in the afternoon asked to make more desserts so she could frost more food. And Jack, well, he was really into eating them! I tell you, the frosting is delicious and it makes really nice designs! I am definitely using them again!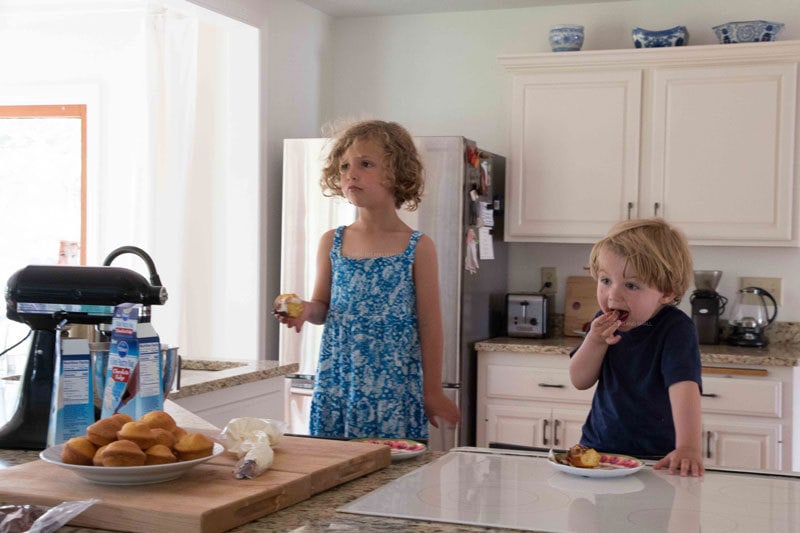 Contrary to her expression here, Bowe had a ton of fun! And you can see Jack thought it was a hoot getting to eat the cupcakes!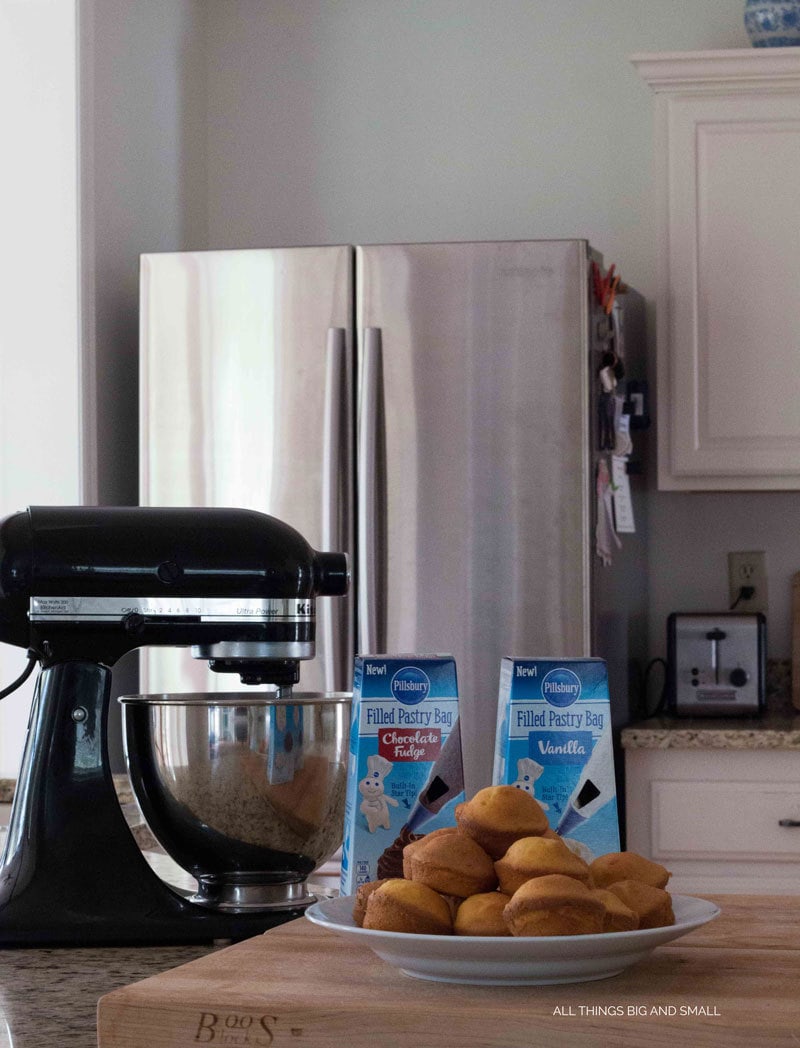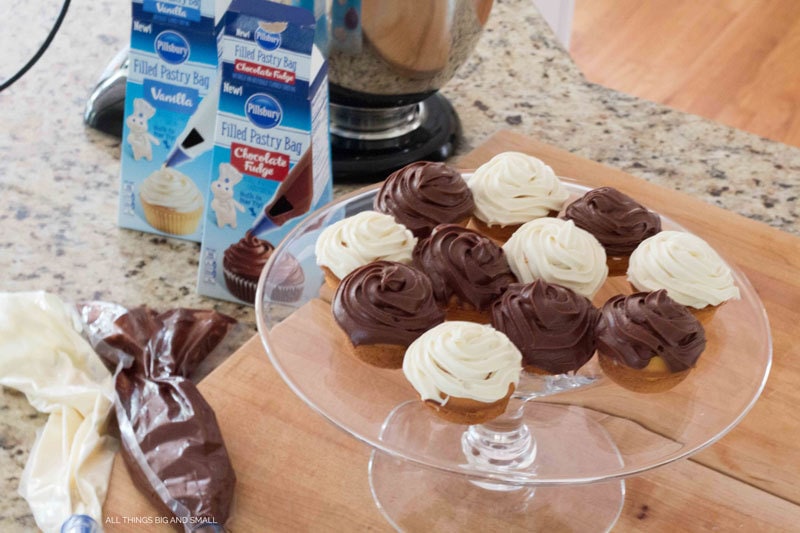 So next time you are at the Meijer, do yourself a favor and pick up some Pillsbury Filled Pastry Bags–plus you can save $1 on any Pillsbury Filled Pastry Bag with mPerks digital coupon here. They come in three flavors–Vanilla, Chocolate, and Cream Cheese so you can decorate your desserts with any flavor frosting you want! I am so happy that I found such a great solution for busy moms! And look, if you put it on a pretty plate or a Cake Plate, it makes it look totally Pinterest-worthy!