This shop has been compensated by Collective Bias, Inc. and its advertiser. All opinions are mine alone. #DesignedMega #CollectiveBias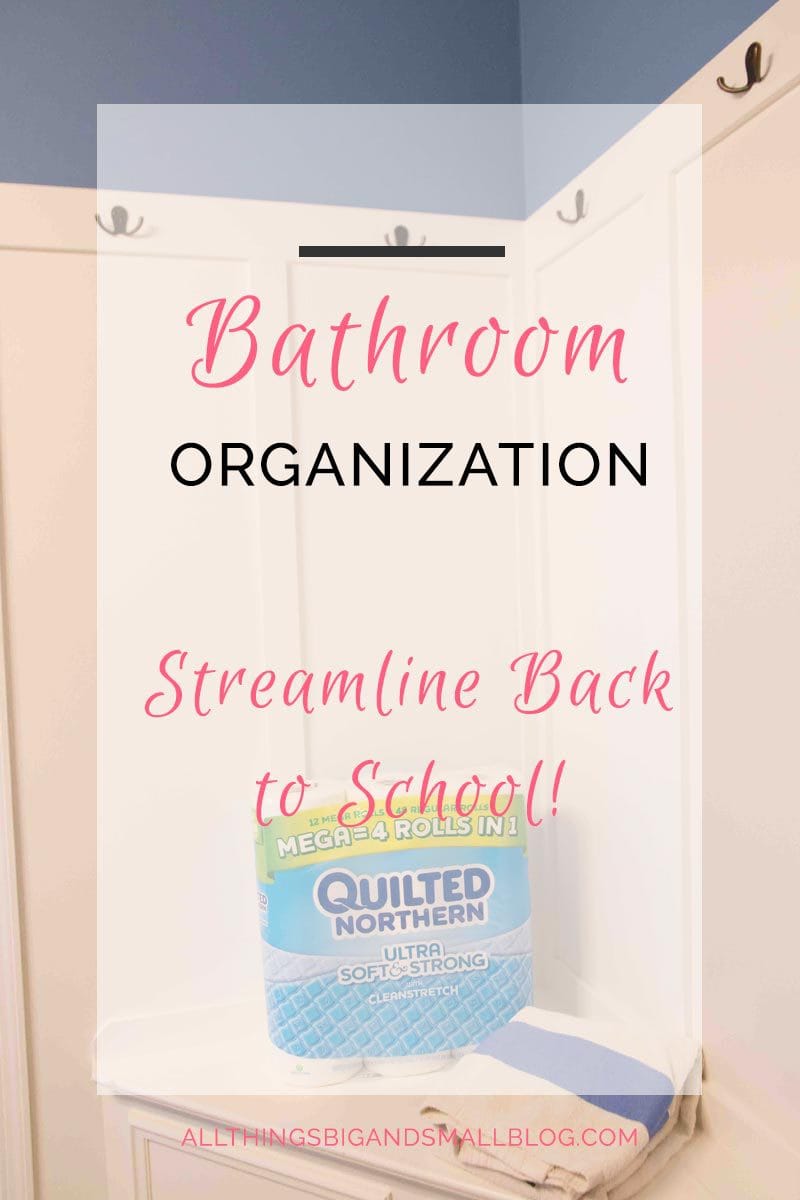 Back-to-school time is around the corner, and in our house–a week away! This mama needs a break so Miss B is going to start going back to school two mornings a week in August. In September, she will begin five mornings a week. Back-to-school time means early morning routines and trying to get out the door on time. To streamline our mornings, and make sure that we don't waste time searching for necessities, I organized our kids bathroom cabinet collecting similar items in cute bins.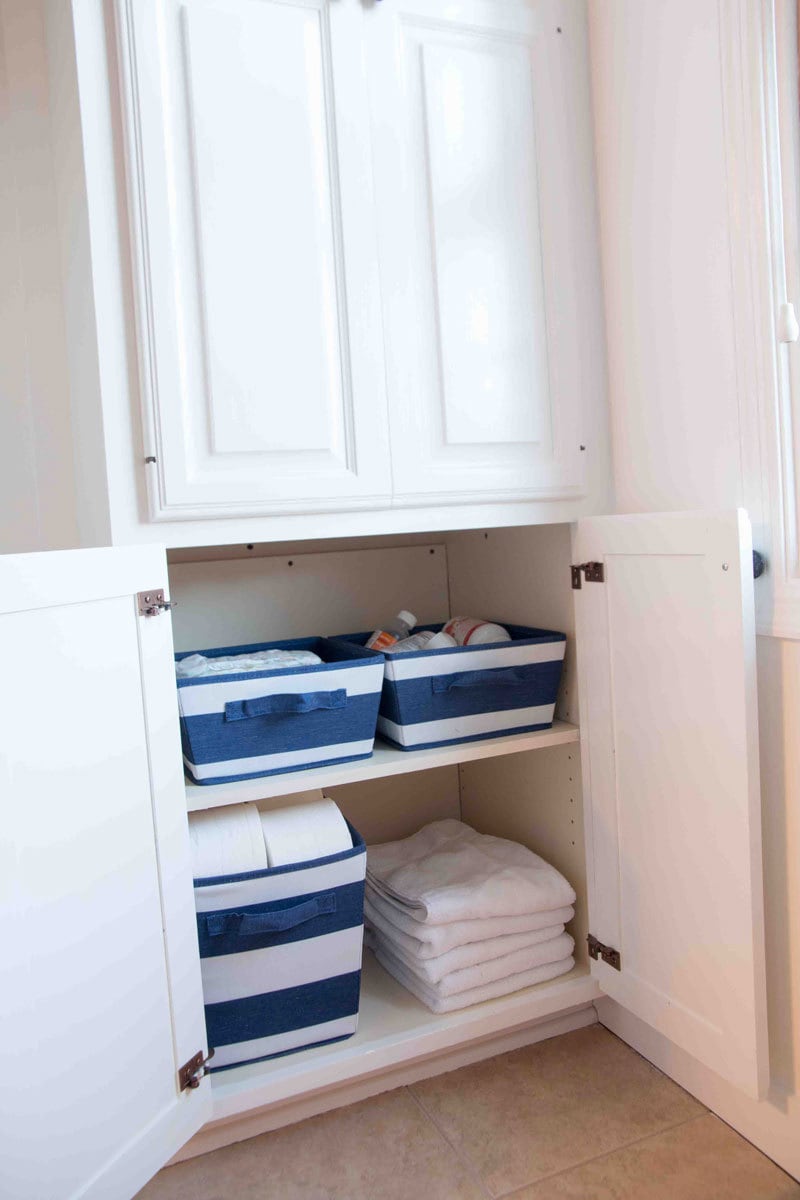 I categorized the most commonly used items: kids stuff, toilet paper, and extra towels. No longer will I be scrambling to search the entire cabinet for the tube of kids toothpaste before we head out to school or running to the basement for another roll of toilet paper. And by buying Quilted Northern Ultra Soft & Strong® (Mega Rolls) which have 4x more sheets, and 4 in 1 mega roll, I don't have to refill the rolls as often! Quilted Northern provides long-lasting comfort, and is four times the size and every bit as comfortable!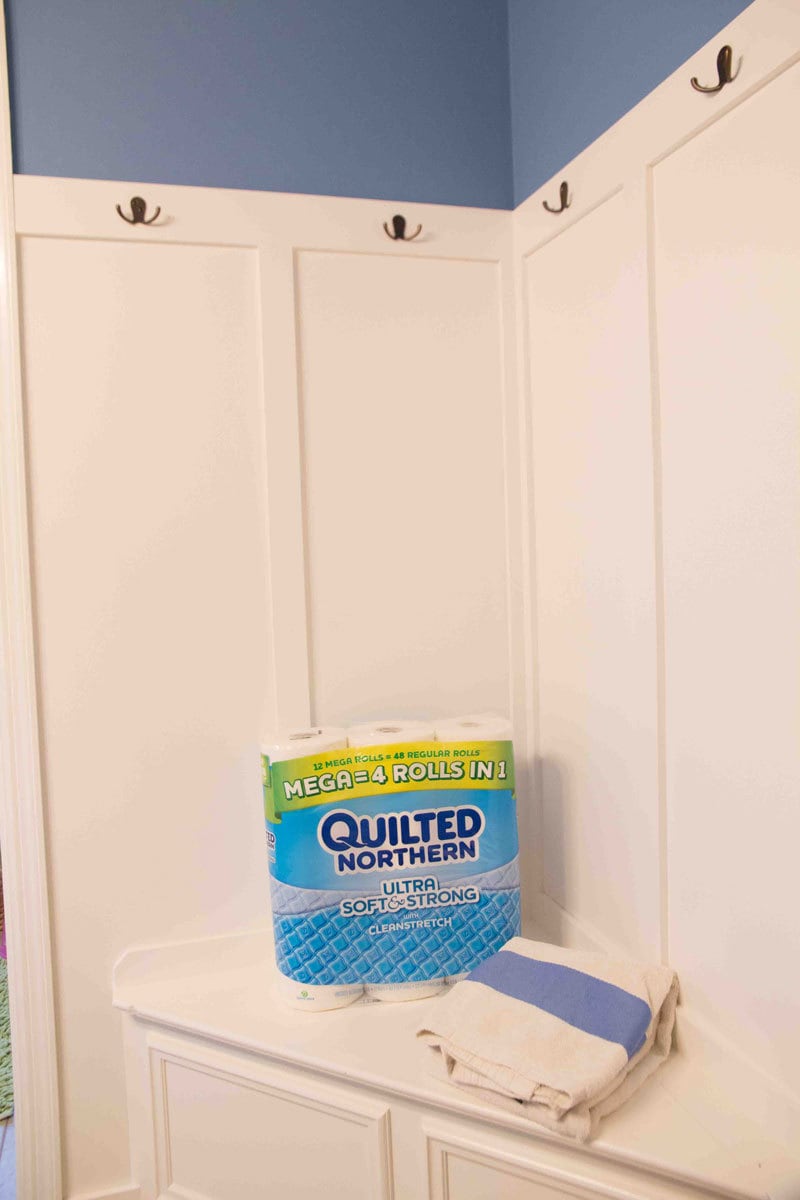 With a million and one things always in my head, I don't need another to-do list item, which is why I love being able to sign up for Target's Subscription service to save time and brain bandwith! Between the extra sheets with Quilted Northern and the time and sanity saving help from Target's Subscription service, I can focus on my kids and not keeping my bathroom stocked!
How to Organize Your Bathroom for School Success: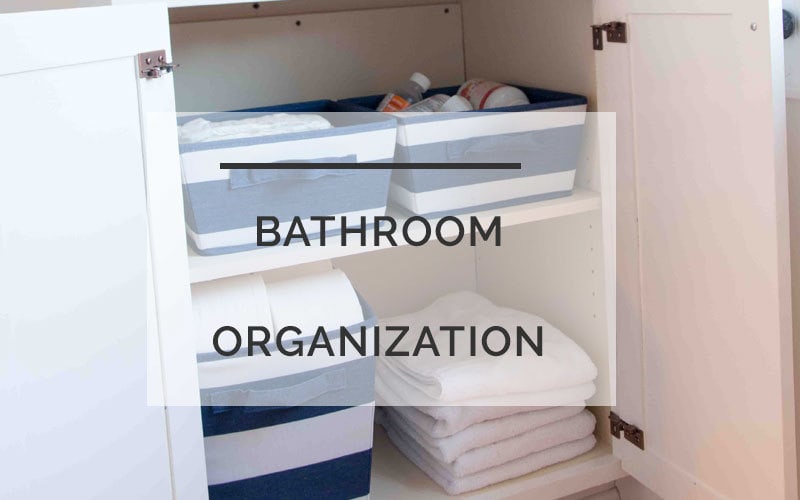 1.) Collect all of the items in one area. You want all of the items in the same area so you can see the quantities you are handling.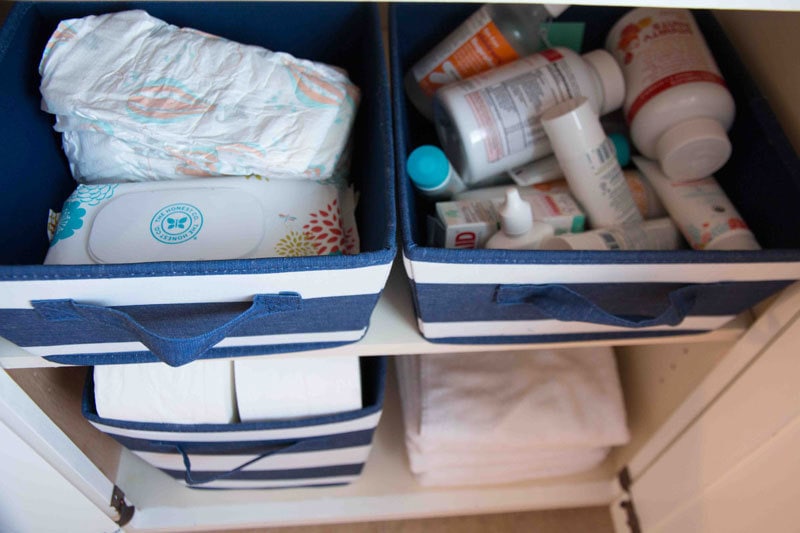 2.) Group like-minded items: for us, I like to keep all the kids products together. That way, when I need to tell my husband, E, to grab something I just need to tell him to look in the kids bin. This way, every morning the kids know exactly where to look for their extra supplies. Everything is together. *Tip: Open topped items are easier for kids to put stuff away and handle!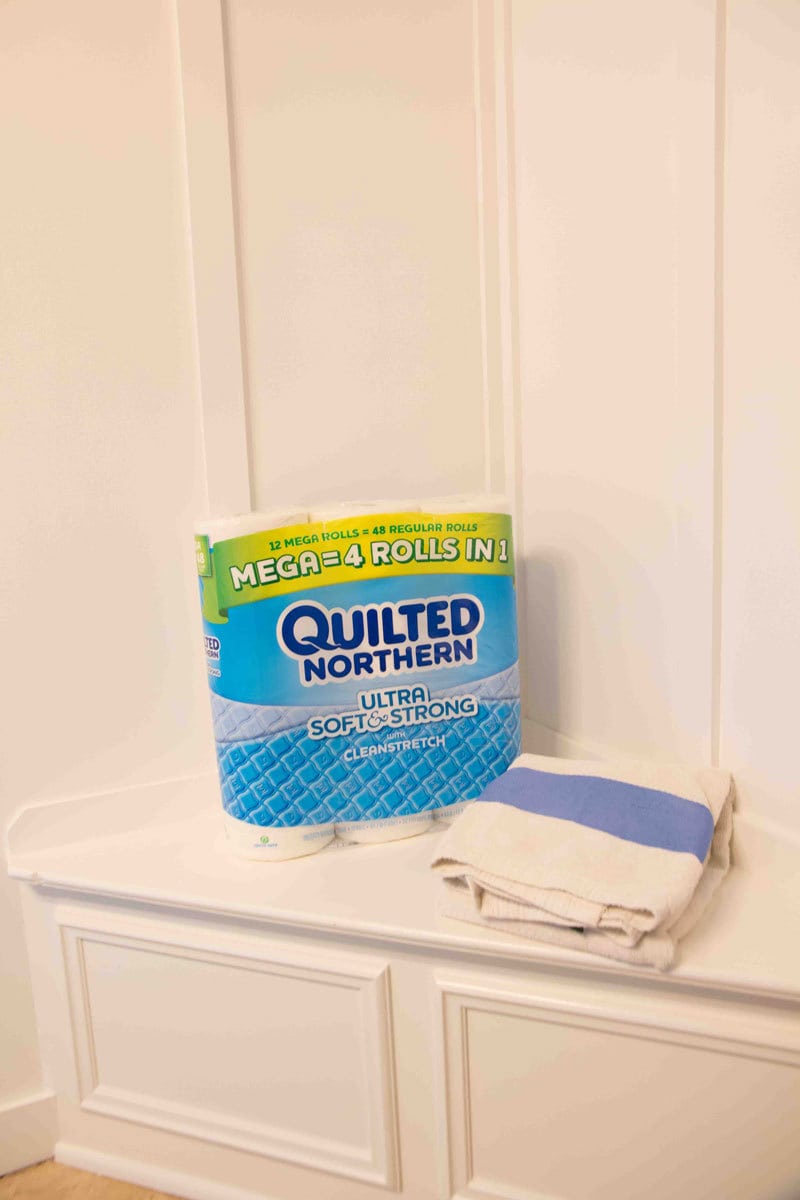 3.) Measure your shelves, sizes, and go to Target (Mamas, I know you didn't need another reason to go 😉 While you are there, make sure to add this Target Cartwheel offer to save on your next purchase of Quilted Northern Ultra Soft & Strong Mega Rolls!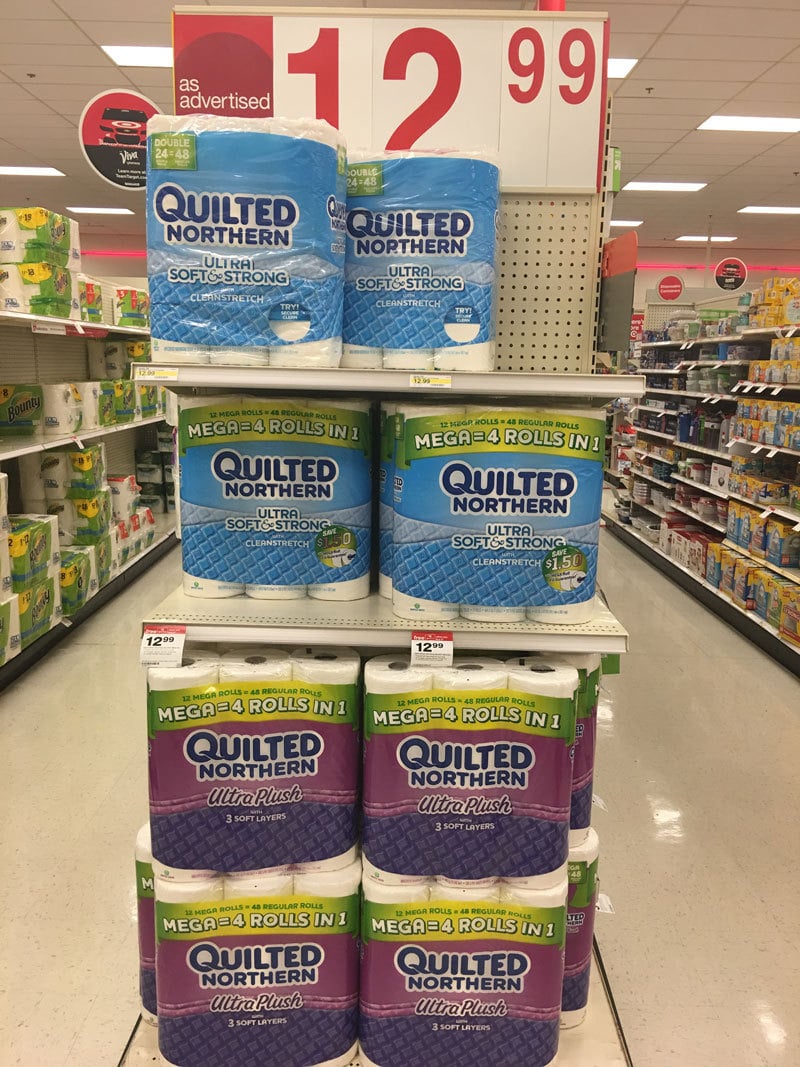 Pick up some decorative bins like these from Target, which fit with your bathroom's aesthetic and overall feel! Quilted Northern is always in style and these bins don't compromise on style either!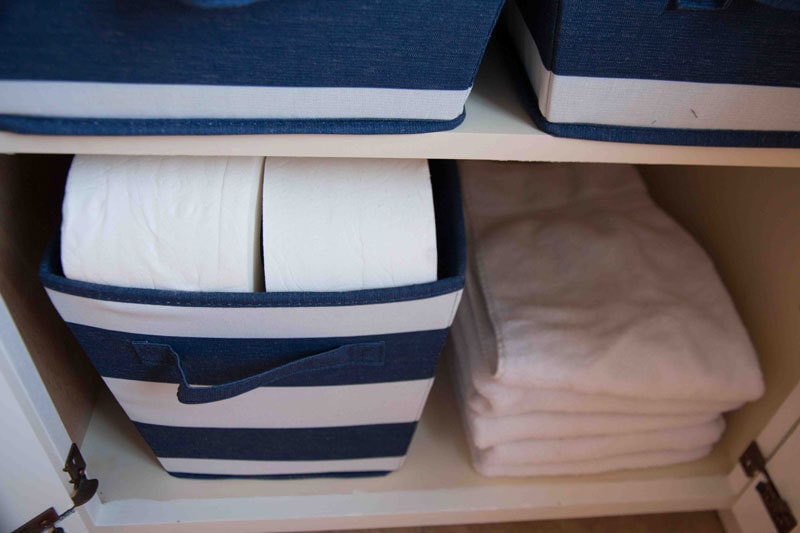 3.) Now just, throw the items in the bins and slide them into your cabinet! Now you know that every time you are racing around the find the next tube of toothpaste or roll of toilet paper before school, you won't waste your precious time!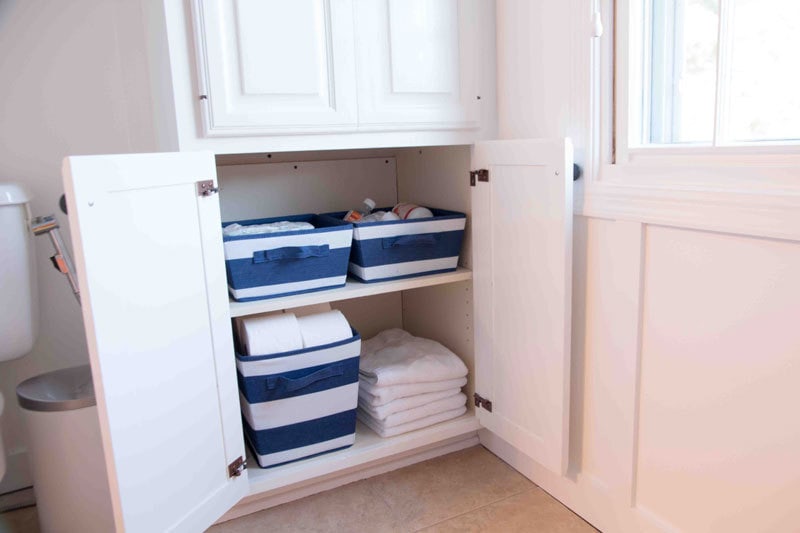 #DesignedMega Quilted Northern Sweepstakes