WELCOME Shabby Creek Cottage Readers! I am so happy to have you here today! Since I know you all love some paint, I rounded up some more paint projects that are amazing PLUS I am giving away my E-Book The Designer's Guide to Painting Your Home!
You know why? Paint is my favorite inexpensive way to completely transform a room. As you read this, I am painting our kids' bath I am painting our downstairs bathroom gray (upstairs kids bath is done!) Do you pick up on a theme 😉
So today, I thought I would round up my best posts on everything painting related! If you need to paint anything, check out these posts! I show you  How to Paint ugly Oak Trim, How to Paint Fiberglass,  How to Paint Vintage Furniture, How To Paint Cabinets. And if you are stuck on where to even start, check out my post on how to How to Pick Paint Colors! Or download my free brand new E-BOOK: The Designer's Guide to Painting Your Home! Click the button below to download it for free!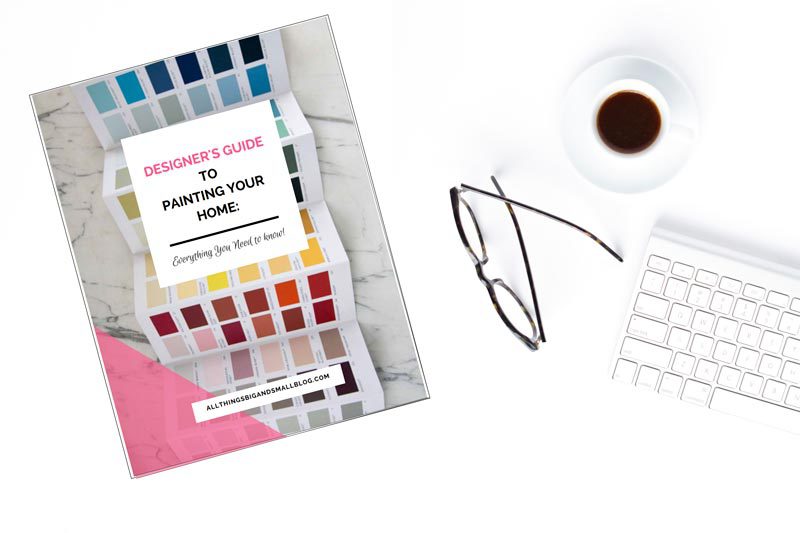 And here are some my favorite (and most popular) painting projects to date: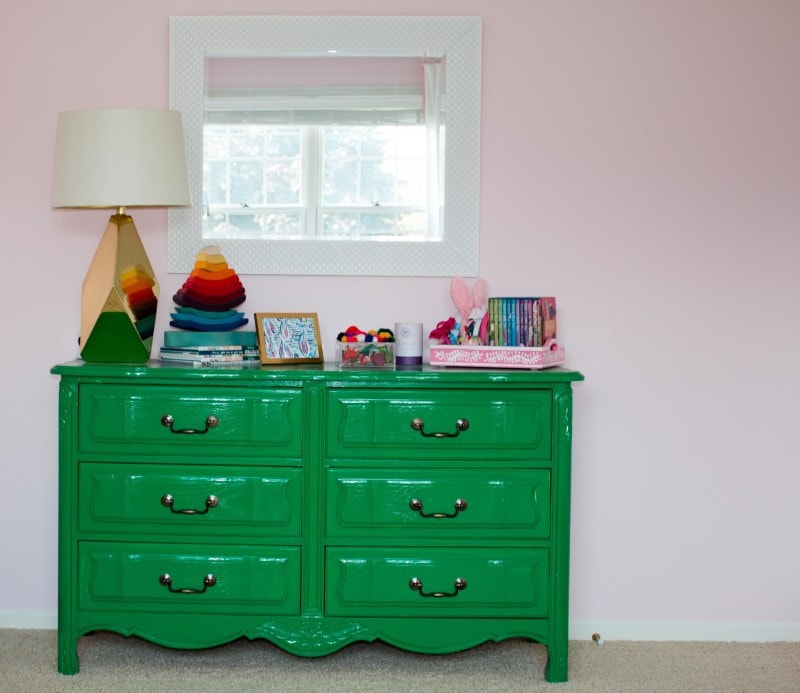 In my daughter B's room, we repainted this vintage dresser. You can see how lovely it was before 😉 It has held up incredibly well over the last two years even with the daily abuse a three year old inflicts on it (and the many daily wardrobe changes.)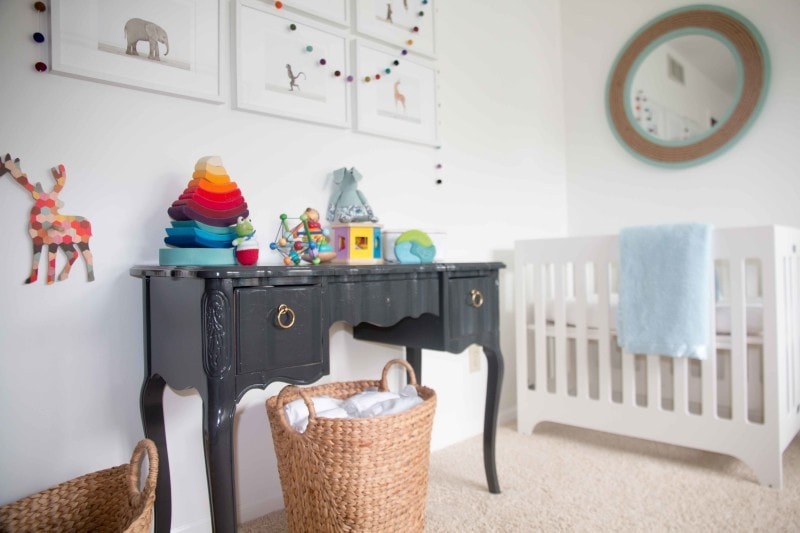 In Jack's room, we repainted the coordinating vintage table and made it a changing table (and then it became a toy holder 😉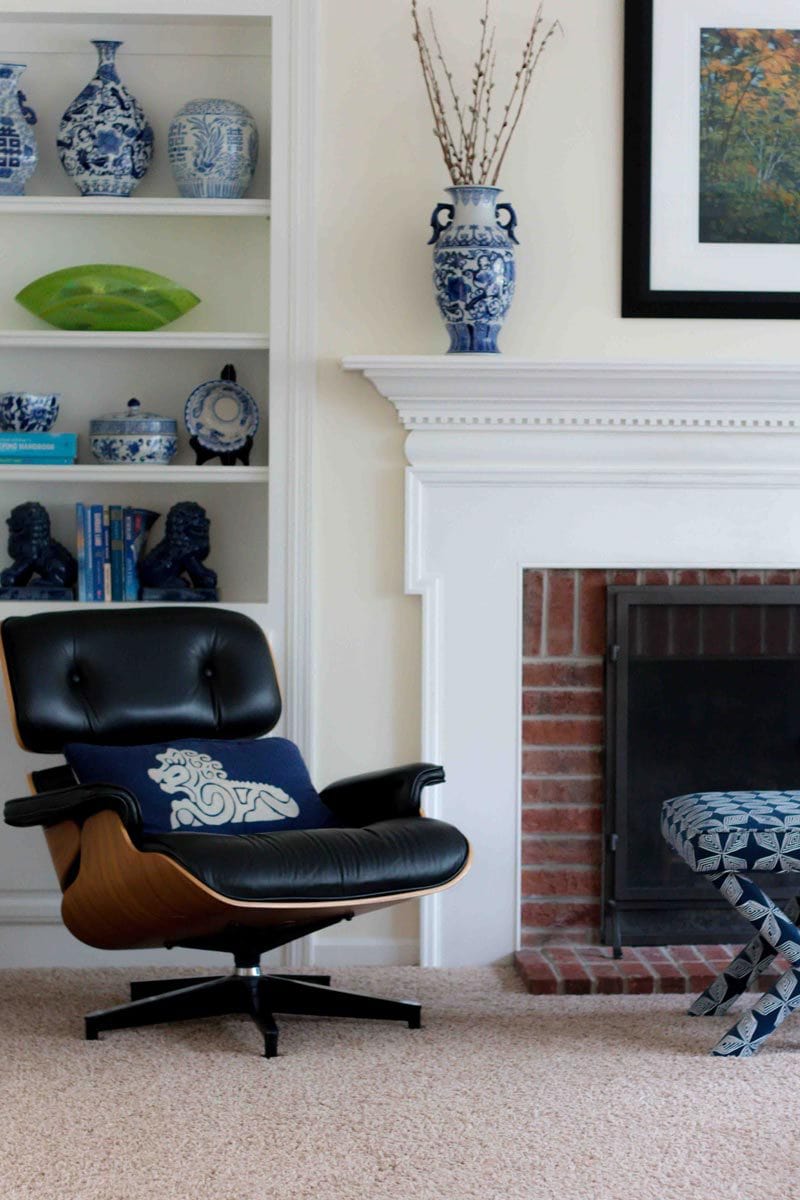 One of the most dramatic transformations was the family room. It took forever but it was SO WORTH IT! That mantle is one of my favorite features in the house now!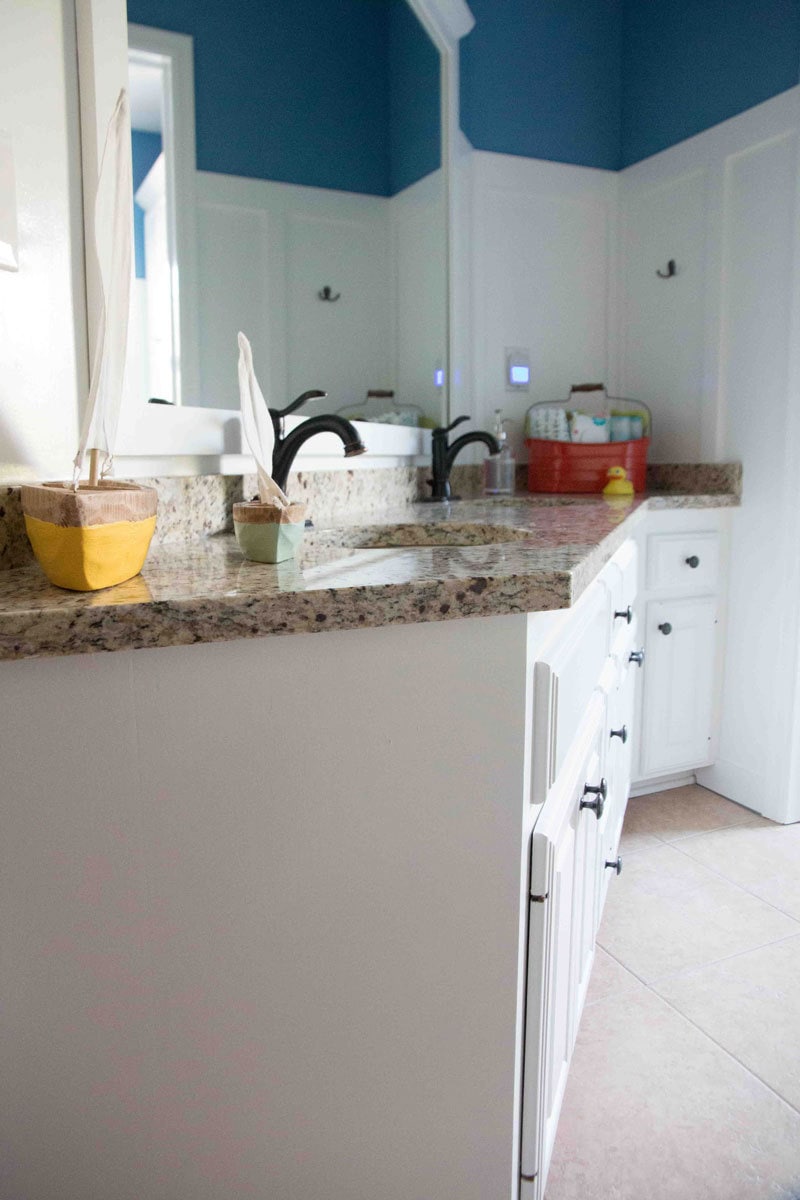 And learn how to paint cabinets that hold up to two kids and daily use! How to Paint Cabinets Like a Pro: The SECRET That Makes All The Difference which I did for last spring's One Room Challenge.
All of these projects and more are broken down in my 20 page E-Book The Designer's Guide to Painting Everything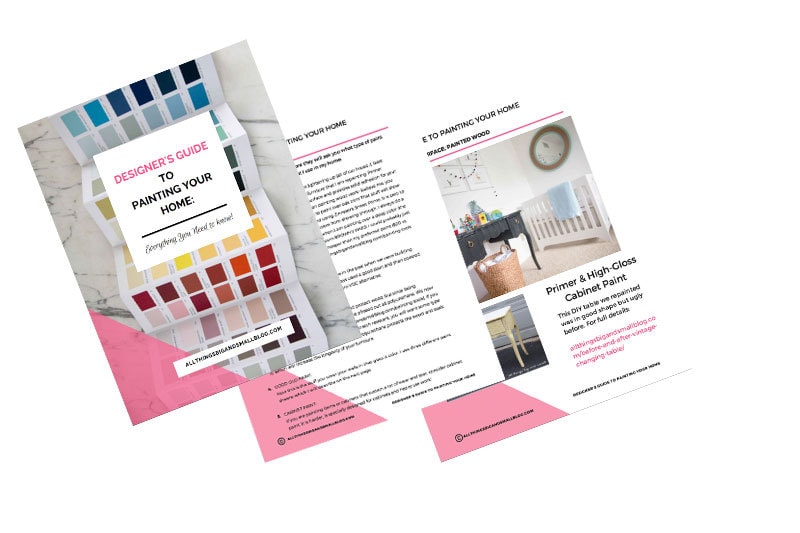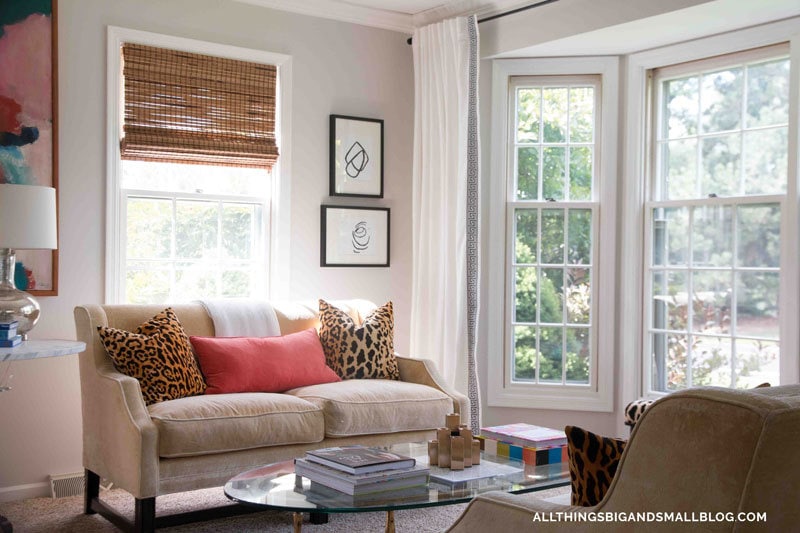 And the living room didn't disappoint either! It is now so light and bright in there!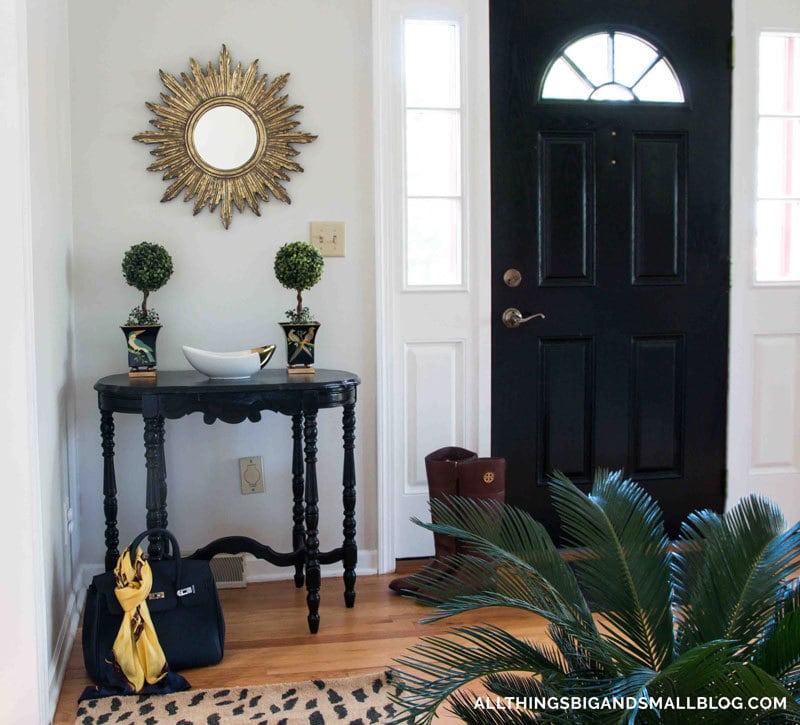 Of course I couldn't leave out our front door either! You will not believe how different this room looks. I will give you one clue–before it reminded me of Indiana Jones' Temple of Doom. Not even kidding! And if you like that entry table, then you won't believe what it looked like before. Read more in How to Paint Furniture in High Gloss
Alright, and with that inspiration I am off to continue to painting! Make sure to download the free E-Book which is packed with over 20 pages of information and covers all of my favorite projects, everything you should know about paint, and all the paint colors that never fail!