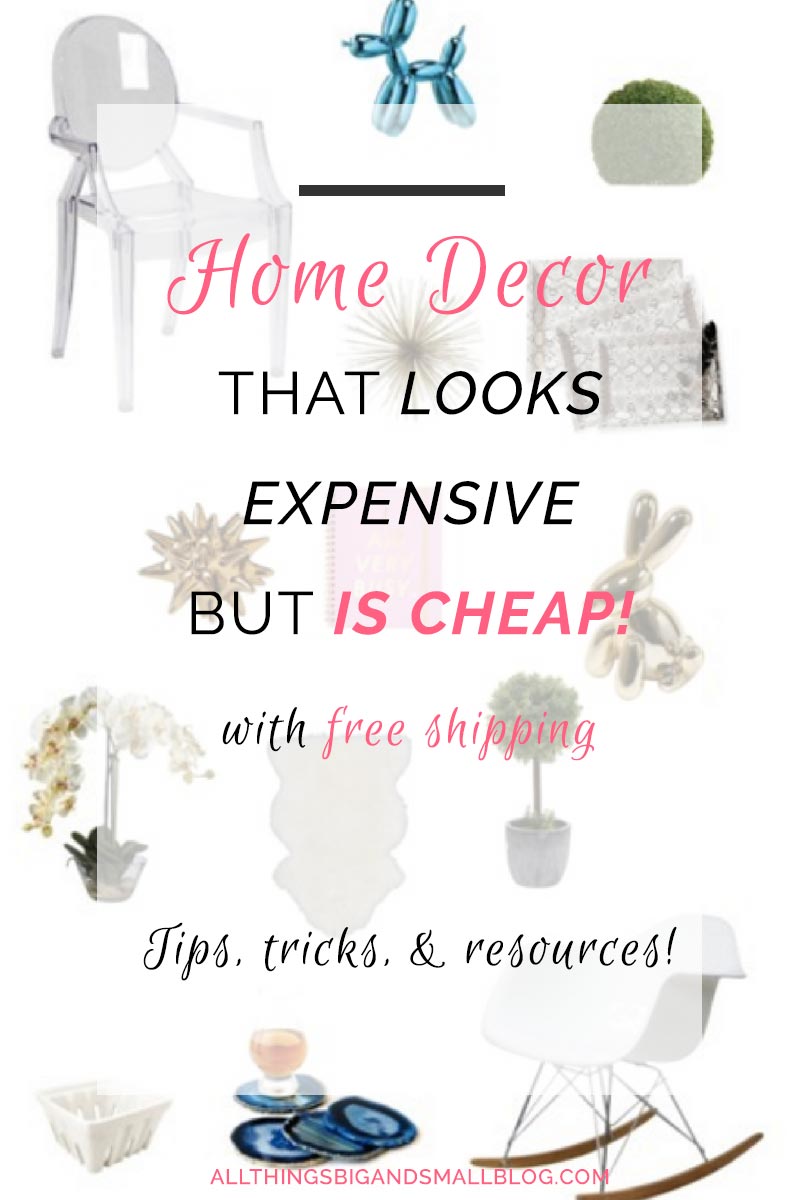 Who doesn't want home decor that looks expensive but actually isn't? Probably all of us! We all love cheap home decor because no one can deny the thrill of finding a fantastic deal, steal, or budget-friendly DIY that looks like it cost way more than it did! And my home is filled with those because I love finding cheap home decor that has tons of style but is still budget-friendly! Because, well, I have champagne tastes on a beer budget! So today, I am going to share my TOP TIPS AND RESOURCES for scoring cheap home decor that looks expensive! (For full room resources scroll to the bottom of the post.)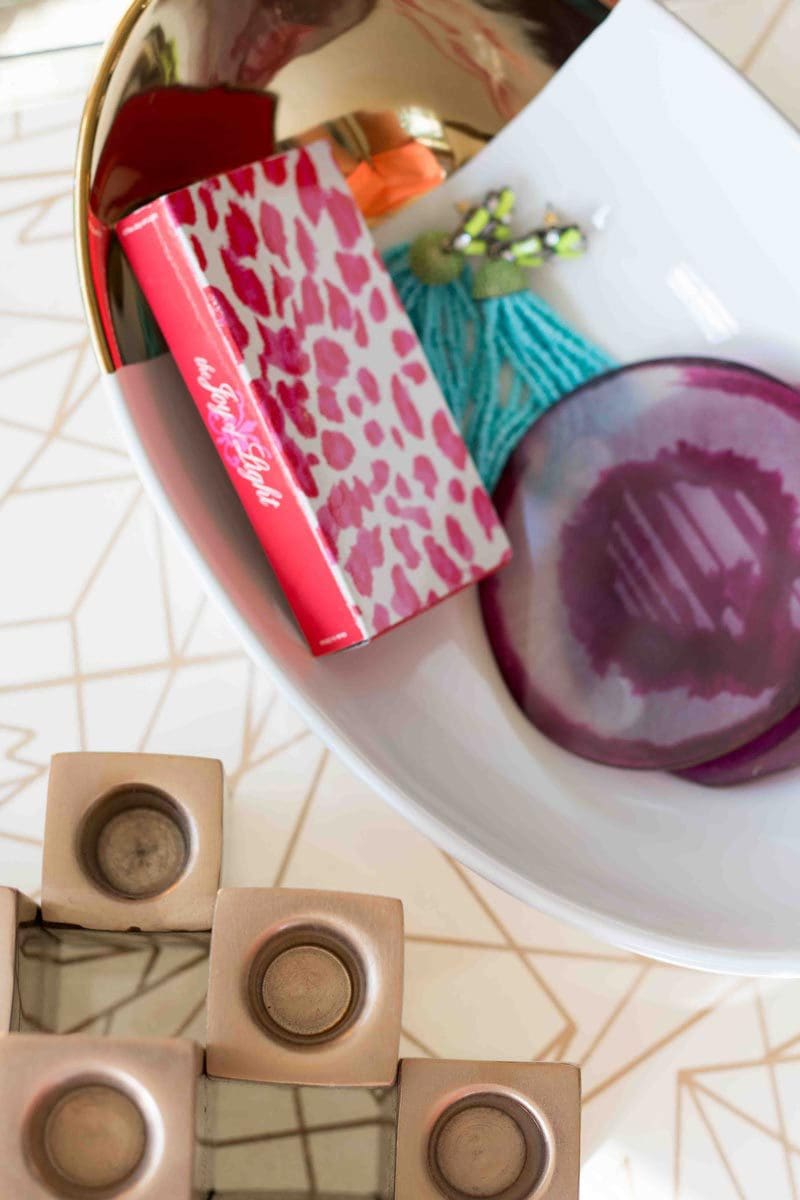 This DIY Lucite Tray looks just like one that retails for $70 but it only cost me $15!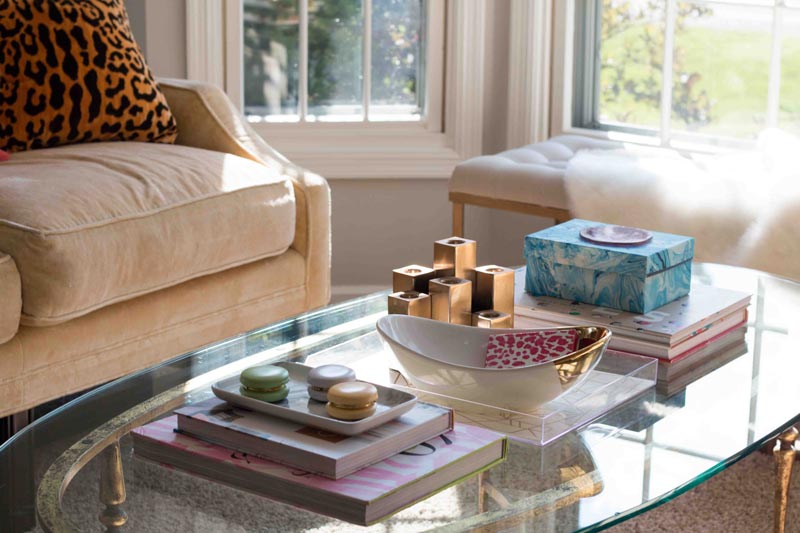 Our living room is filled with hand-me-down furniture–these sofas and the table were both hand-me-downs from my mom who found them at estate sales!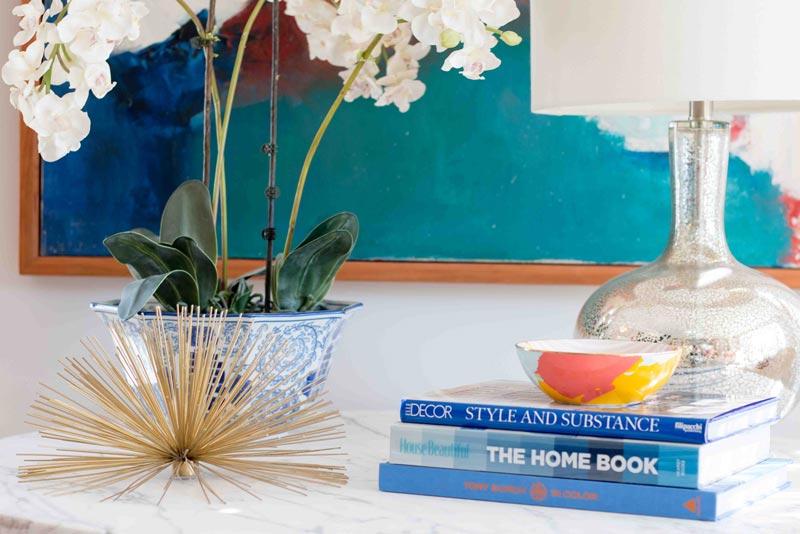 This marble cost me a total of…$18! Yep, I bought the big old marble slab at an estate sale for $18 and plopped it on top of an old busted table that my mom gave us. It was an antique table who's top was in poor shape, so we switched them!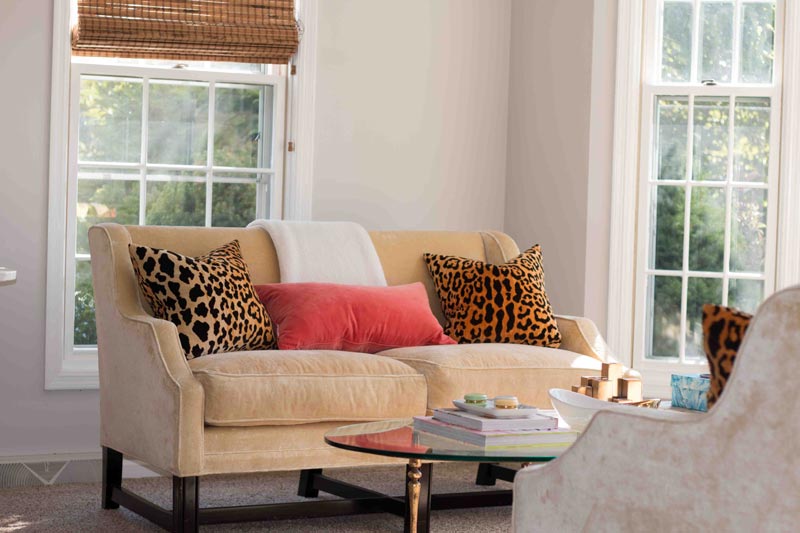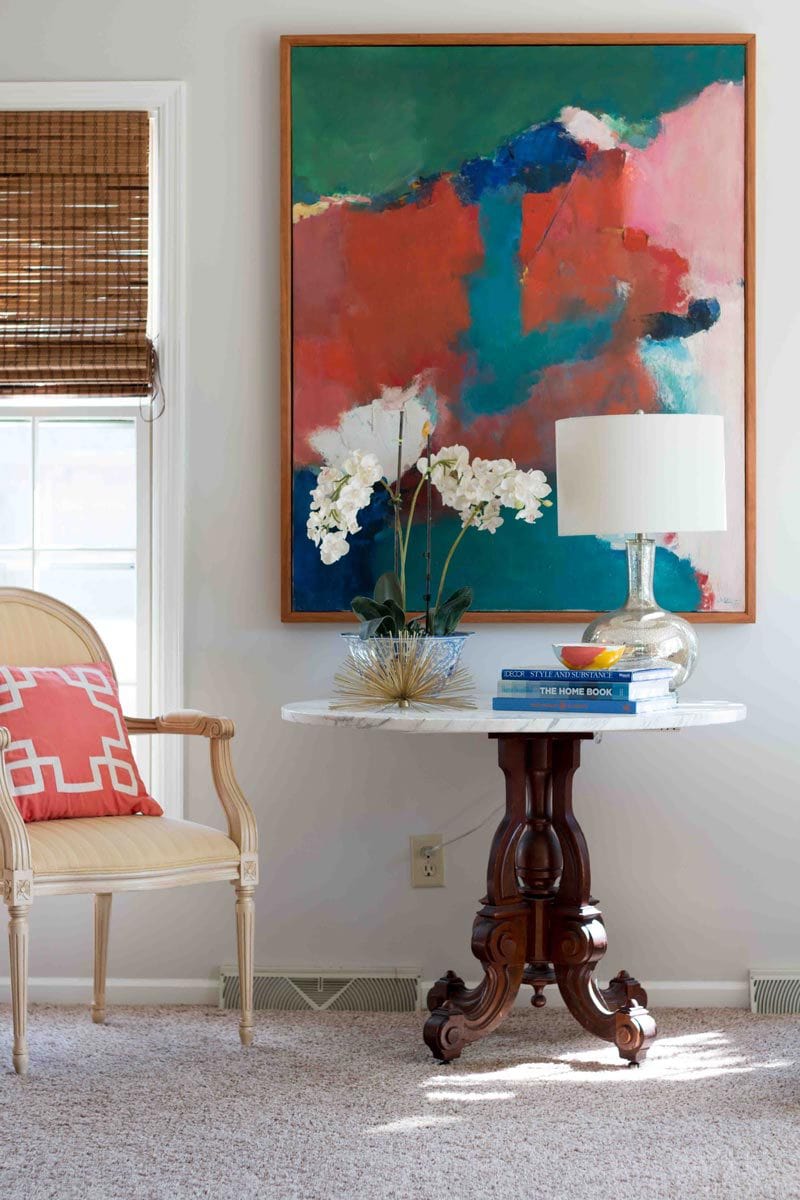 This chair is yet another estate sale find from a friend's grandmother. The pillow is from Target.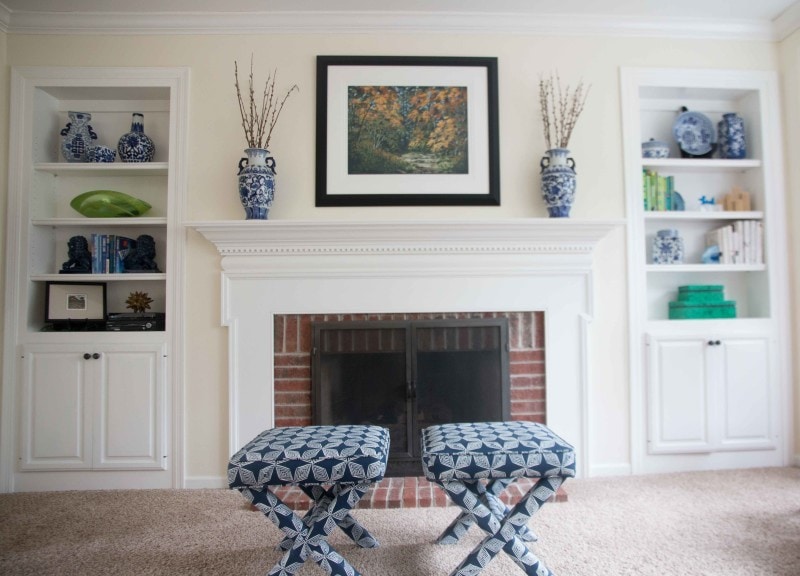 TIPS FOR CHEAP HOME DECOR
1.) GO OLD!
This is the cheapest way to furnish and decorate your home. Scour Craigslist, and make the Saturday morning yard sale circuit! We furnished our house with a ton of finds from estate sales. If you are looking for midcentury modern then estate sales are your goldmine. Craigslist tends to be a little more expensive but can be better if you want to find something very specific. I haven't had a ton of luck with flea markets, but am going to venture to one later this month–wish me luck!
2.) LOOK BEYOND THE CATALOGUES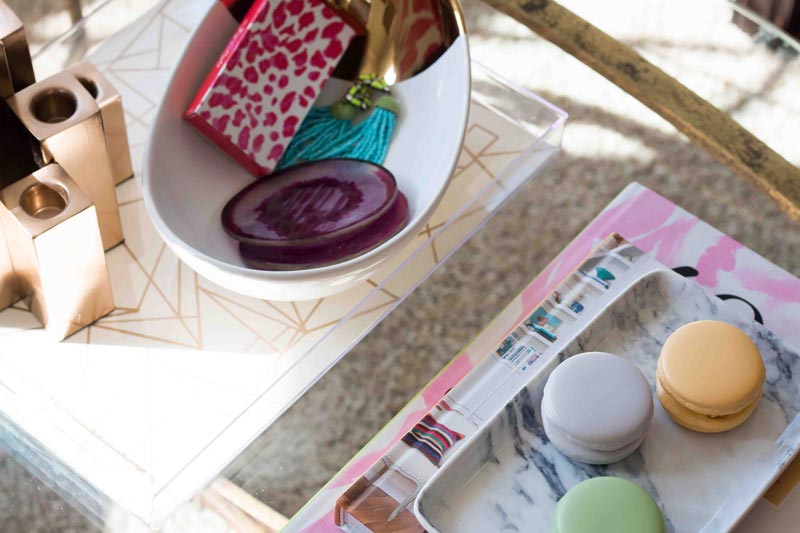 It would be so easy to just furnish your home from catalogues–but you would seriously go broke! You need to stretch yourself to stretch your budget. For accessories, I rounded up my absolute favorite resources in an e-guide below! And all my favorite current picks from my favorite online store in the world below!
DOWNLOAD The Best Decorating Resources
3.) DIY IT!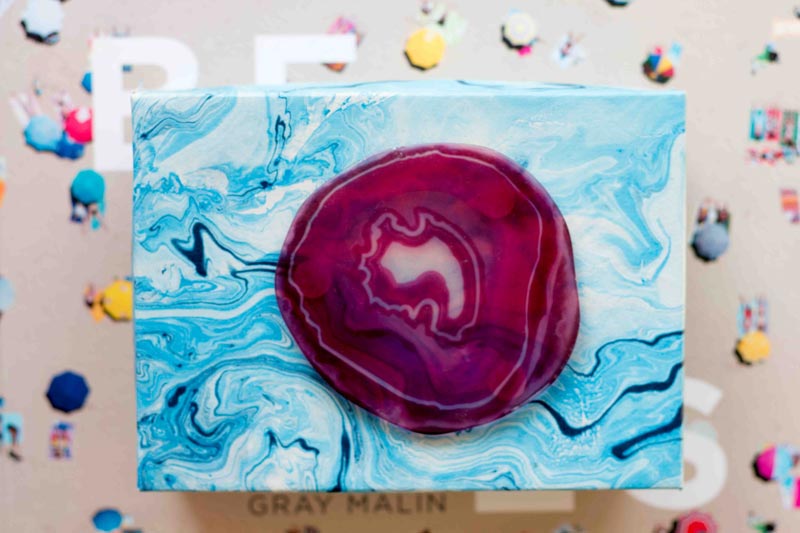 Would you believe it if I told you I had never sewed before I bought this house? Yep, I still don't officially own (affiliate link) an sewing machine because I borrow my mother-in-law's trusty 30 year old one! If I bought everything I wanted from the store instead of doing it myself, I wouldn't have anything in my house–and our bathroom NEVER would have happened! Do you think I could have spent $80 a pillow on these? HECK NO! My lucite tray, my malachite boxes, my marble box never would be in my house either. Because DIY is the only option for us and I love the power it gives me (and the money I save.)
[bctt tweet="I take pride in my cheap home decor and that I can DIY most anything I want! www.diydecormom.com/cheap_home_decor " username="allthingsannie"]
And in our family room, you might think that all of the blue and white ginger jars must have cost a fortune but they didn't! All are from HomeGoods! But, if you are like me I prefer to do my shopping online.
Schlepping the kids to the store is no fun at all between trying to time it with nap schedules, school, and traffic. So I rounded up my best buys that are all available online right now with free shipping from our favorite store in the world…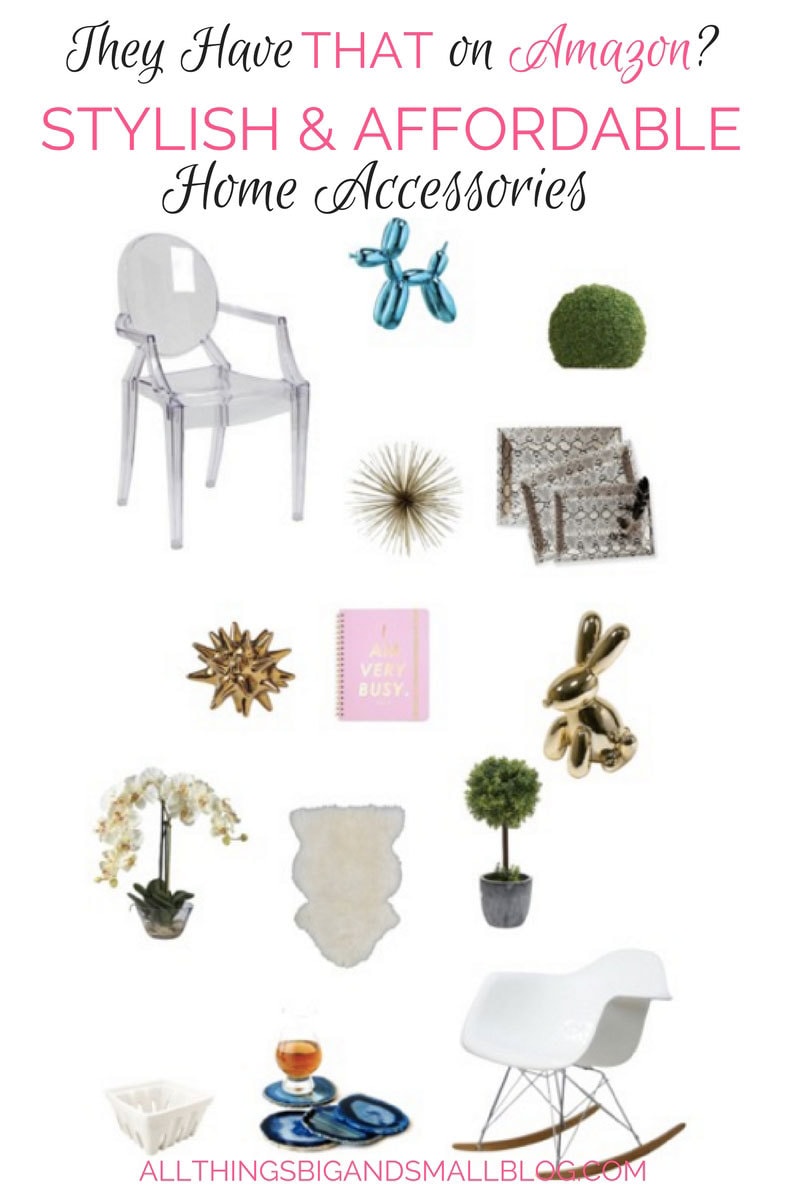 *affiliate links included at no additional cost to you!
 ghost chair/ blue inflated balloon dog/ gold spike/ round topiary/ python tray/ gold urchin/ agenda/
  inflatable bunny / faux orchids/ sheepskin throw/ faux topiary tree/ eames rocker/ agate coasters/
Seriously, I could not believe all of these were available on Amazon! Even stuff from Ikea is not available on it!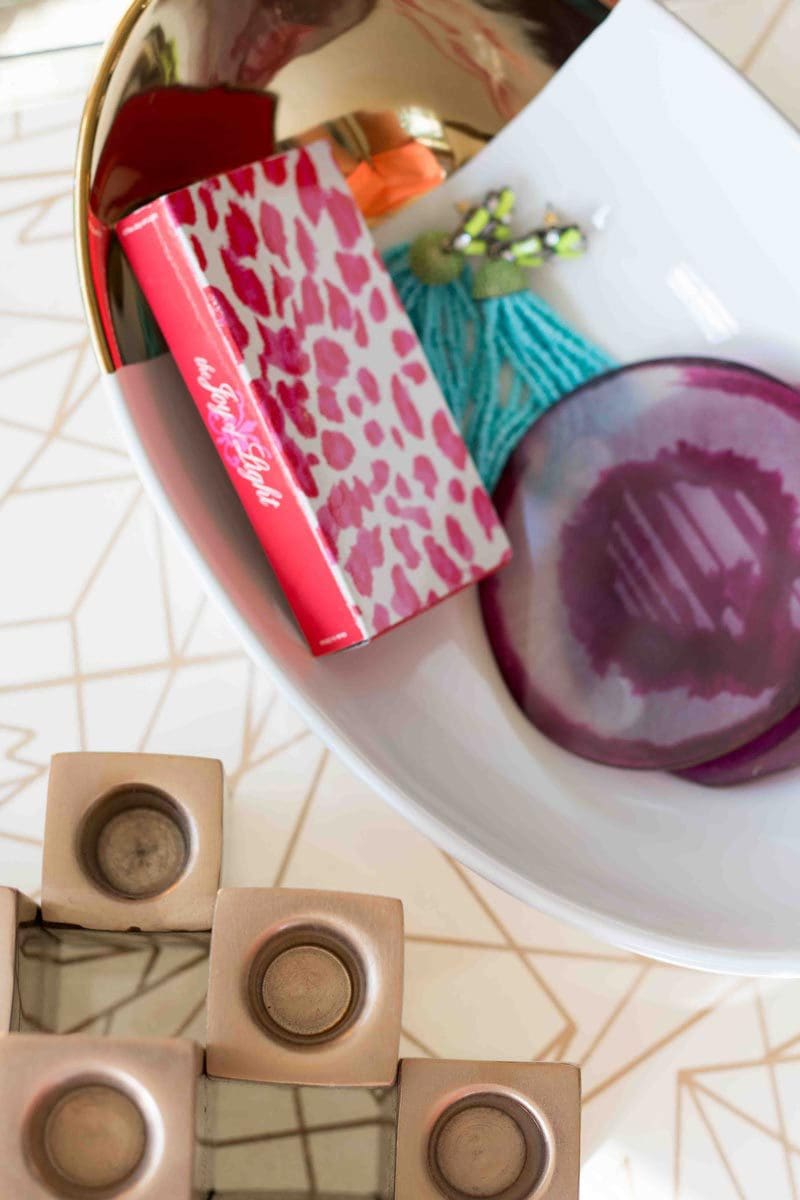 FOR FULL SOURCES OF MY LIVING ROOM CHECK OUT THIS POST AND DOWNLOAD MY E-GUIDE BELOW!
If you like this post, PLEASE PIN IT! THANK YOU!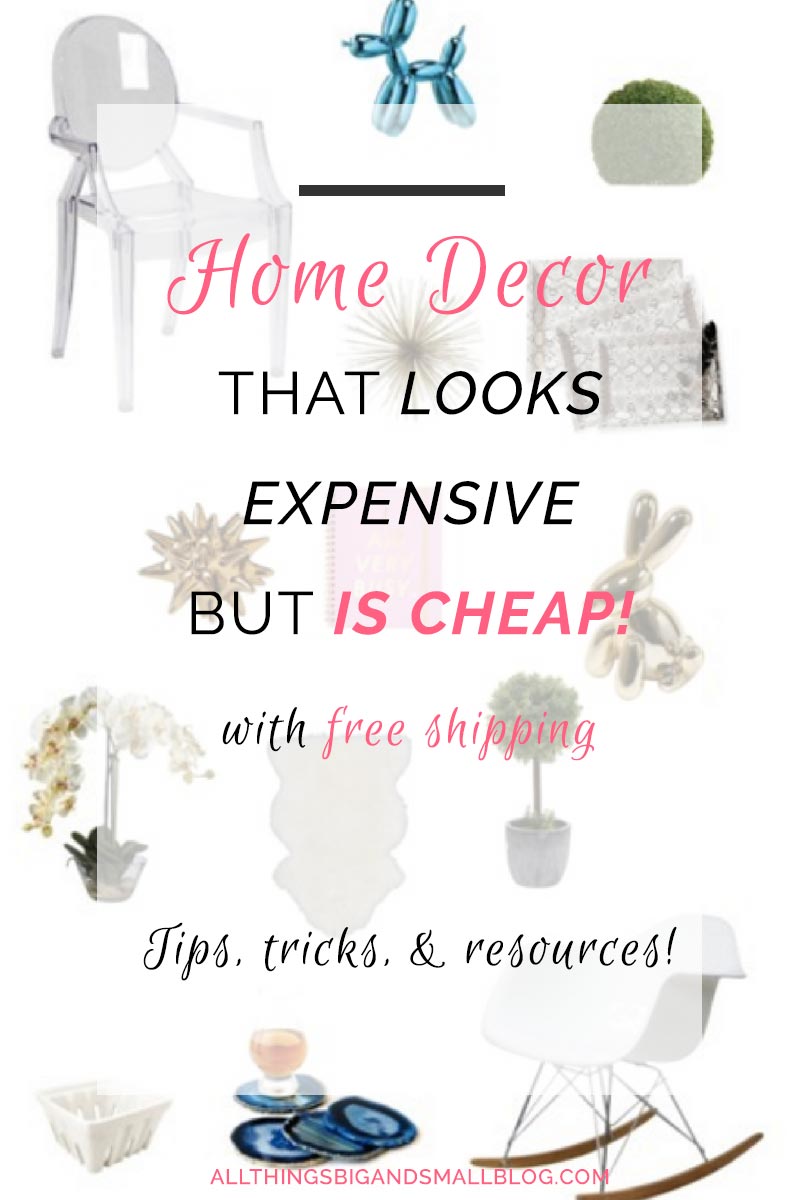 1af23ca69560566e117101474ac09bdc0eac2ff7aeb0d32ea3