As a mom of two kids and an owner of two Great Danes, life can get messy in our house. With two young children who are constantly eating, we LIVE IN our kitchen! To keep it clean, I employ simple keep clean daily habits. So today, I am going to share how to save your kitchen from the nightly mess and madness!

How to Have a Clean Kitchen in Less time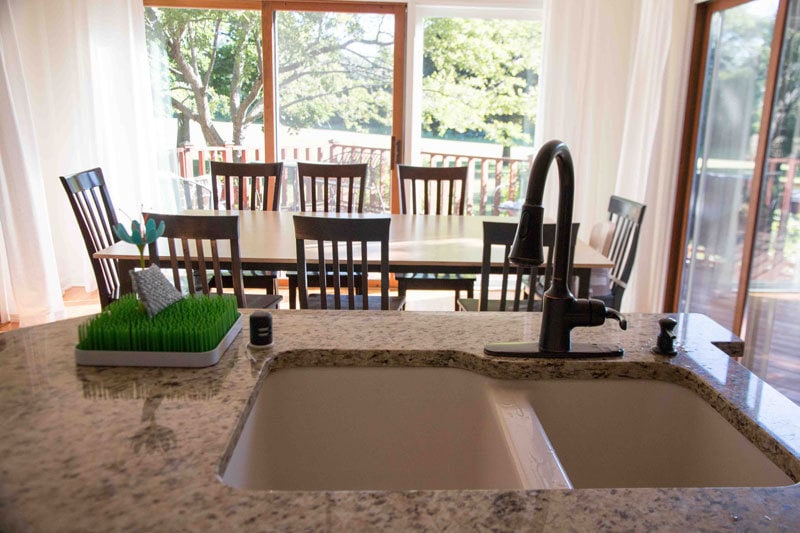 1.) Touch It Once: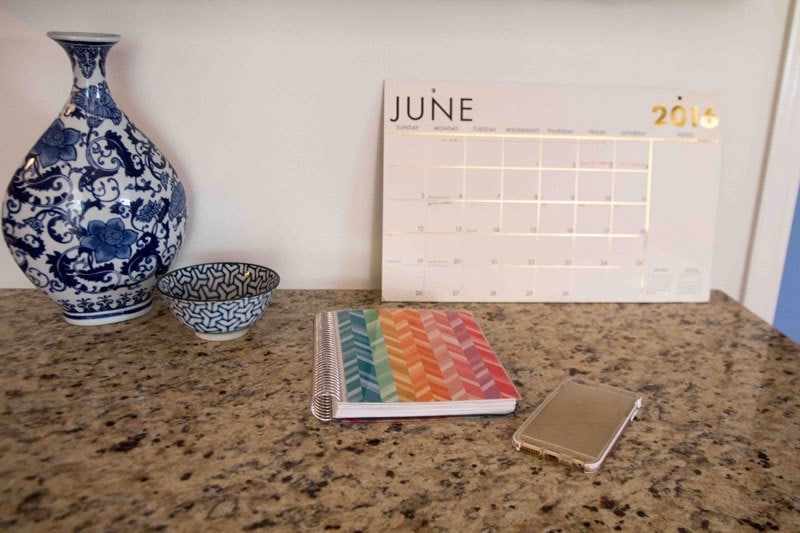 To keep dish clutter to a minimum, when you are done with a dish, empty the food in the Hefty Ultra Strong trash bag, immediately rinse the dish, and throw it in the dishwasher. Don't let dishes collect in the sink! When mail comes in, we do the same thing. Pitch it, file it, or recycle it! That way, you keep the countertops clean and uncluttered. And you have room to cook! Because we all know there is nothing worse than trying to get dinner on the table at 5 o'clock with two children underfoot and not being able to cook because your sink is overflowing with dishes! Well there is one thing…garbage bags breaking!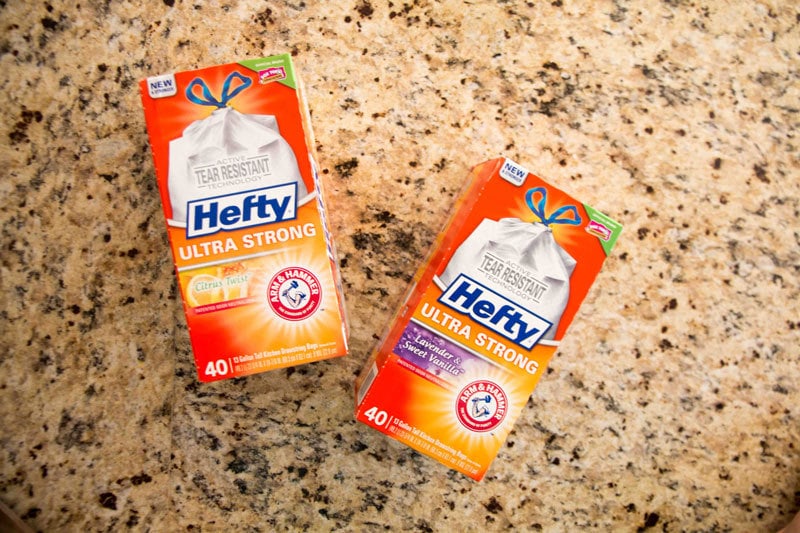 Thankfully, Hefty Ultra Strong bags are made with active tear resistant technology for better puncture resistance. Listen, we don't mess around with bags that are going to break, which is why I love Hefty Ultra Strong. I have enough craziness without my garbage bags breaking thank you very much! Thankfully, Hefty Ultra Strong trash bags are not only outstanding quality but they are now at a lower price and are available at Target and Walmart. 
2.) Keep Your Fridge Organized: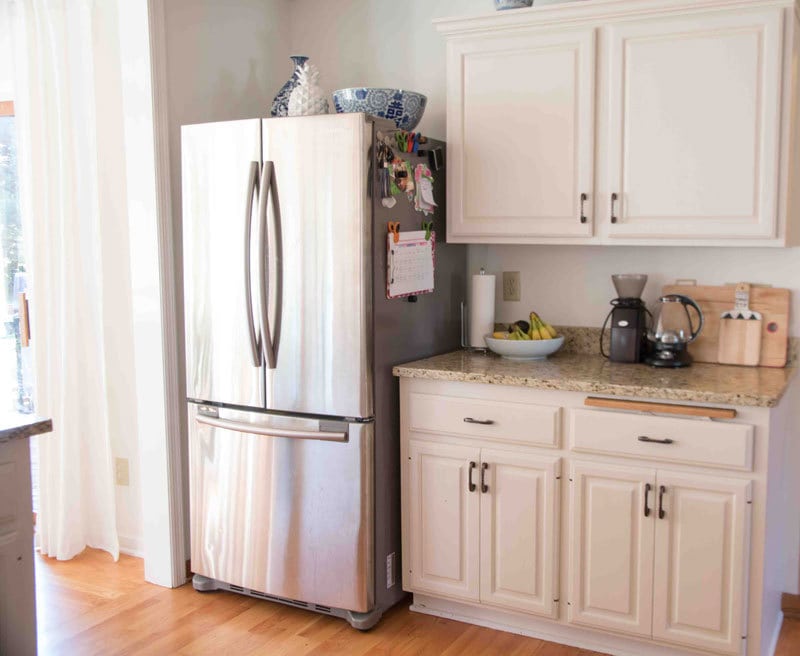 Nobody likes an overstuffed fridge. Clean out your fridge every time you bring in new groceries (which for us is once a week.) By going through each and every drawer when you load it up with fresh groceries, you waste less, have more space, and you keep your fridge free of smelly foul food gone bad! Luckily, if you do have smelly food, Hefty Ultra Strong bags are really good at locking in the odors. Hefty Ultra Strong bags now have Arm & Hammer odor neutralizers with new, invigorating scents to help keep odors at bay. Plus, a scent-free option which is my favorite!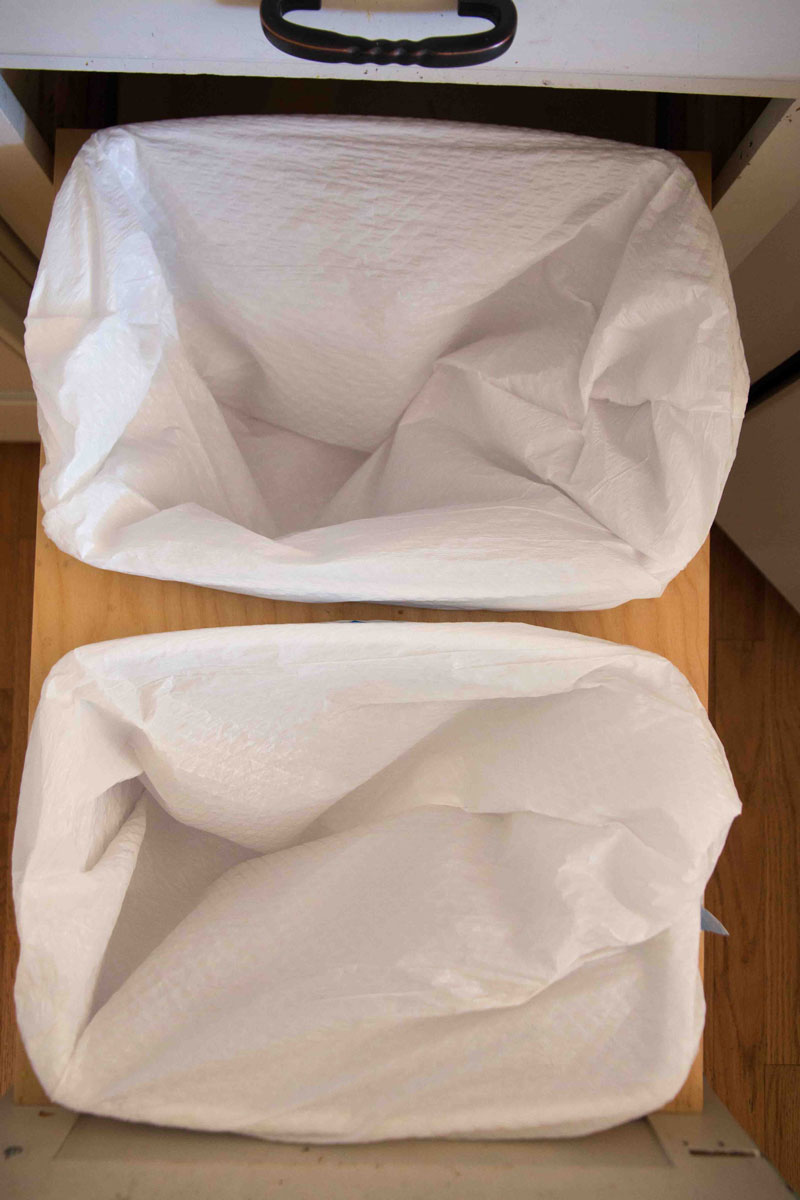 3.) Clean Countertops: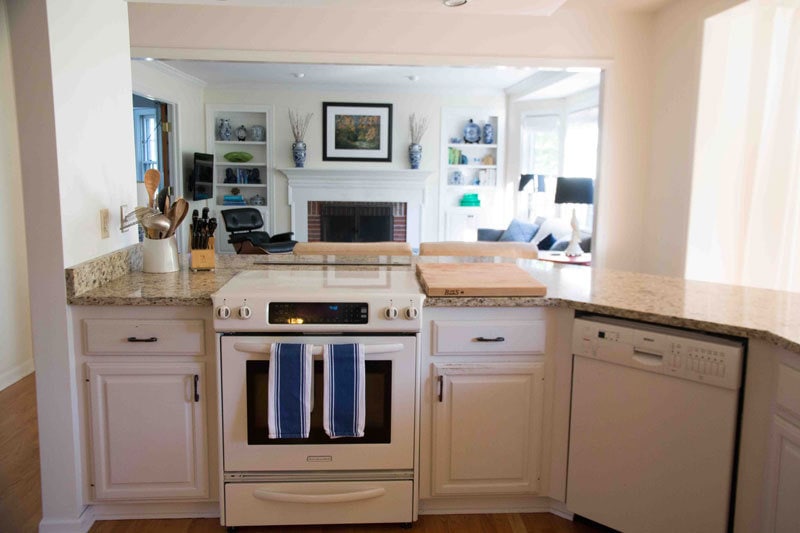 A clean countertop is a clean mind. I get so stressed out when my kitchen is a messy, and my countertops are messy. I can't find anything and I am a hot mess. So to combat this, I keep only the necessities on the countertop, that way you can wipe it down easily at night. I store our toaster oven, blender, food processor, and mixer in the pantry and take them out only when I use them. I keep only the things we use everyday–fresh fruit, utensils, knives, and coffee machine.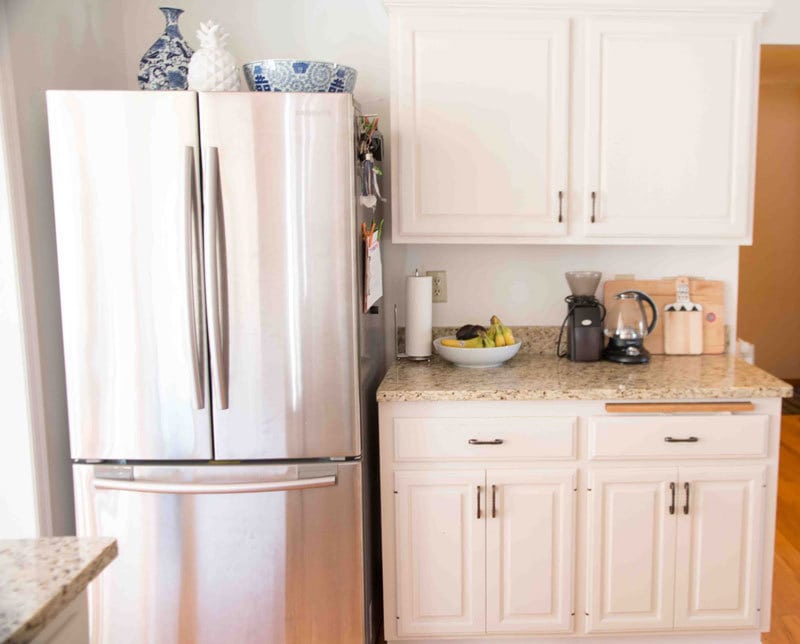 4.) Systematize:
Our garbage is part of our regular cleaning schedule. We know that every Monday morning, we take out the trash, so Sunday night I give the fridge a quick once over and throw out any rotten produce, empty all of the trash cans in the house, and take out the trash. That way, it is done in the morning! I know that because we do this weekly, it never gets out of hand! Every night, we do dishes so in the morning we don't wake up to a big old mess. Making small habits part of a streamlined system will help everything flow better!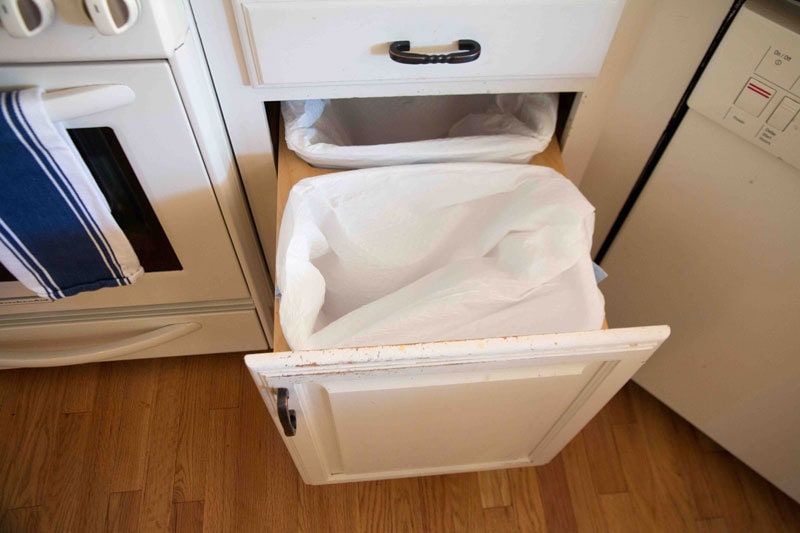 Lucky you, you can save $1.00 off of one box of Hefty trash bags!
Make sure to try out Hefty Ultra Strong trash bags and please share below what your favorite tips & tricks for keeping a clean kitchen are! Fellow mamas, what are your favorite tips? Because of the sippy cup overload, I am contemplating limiting the kids to two cups a day (one for milk, one for water). Have you tried it? Please share your best tips!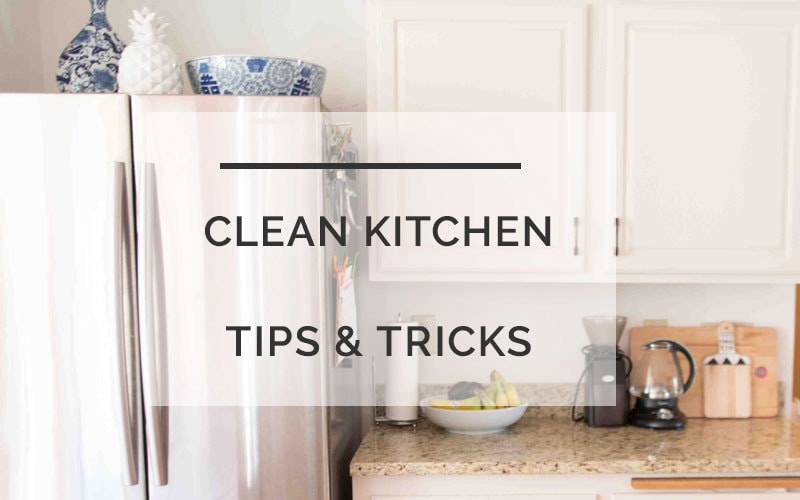 I was selected for this opportunity as a member of Clever Girls and the content and opinions expressed here are all my own.