As much as I want to be that granola mom whose kids ask for kale chips, that is not SO NOT US. My kids will ask for pretzels or another cracker any day over kale chips (which I have been 100% unsuccessful in getting them to eat.) Don't get me wrong, my kids eat really healthy for toddlers. Relatives always comment on what good eaters they are (I think it must be a German thing but having a good eater is a big thing in my family 😉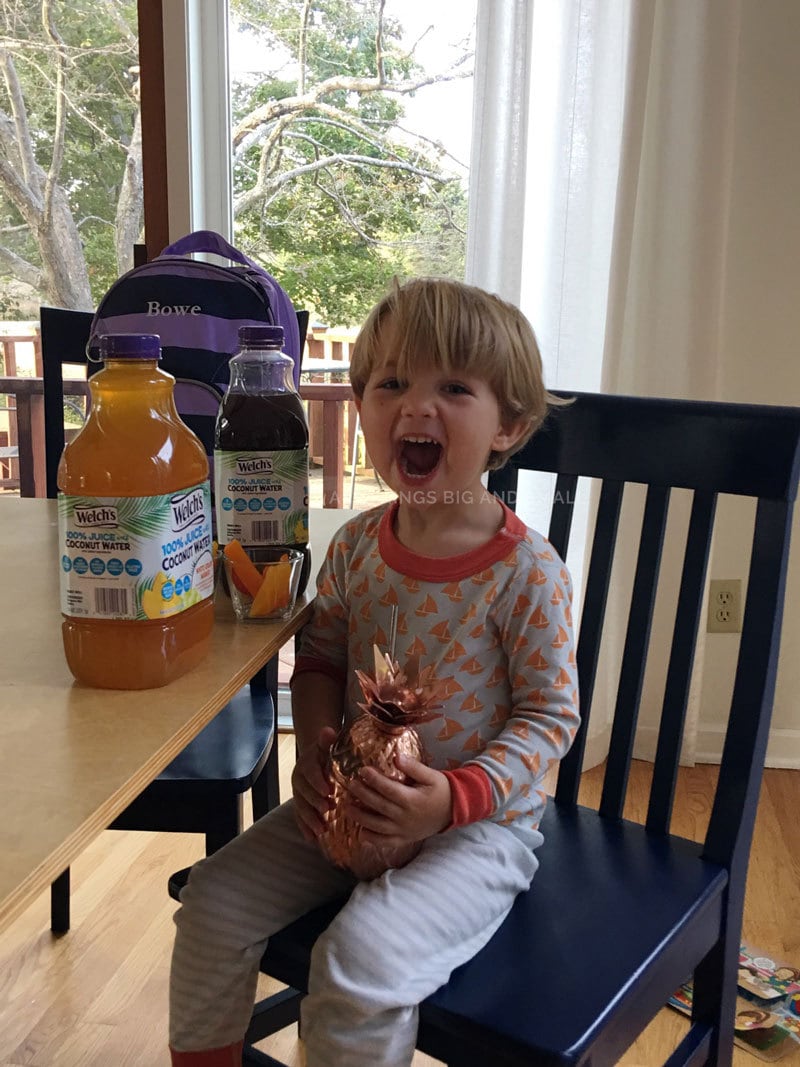 My kids love eating meat and fruit, and always have a good appetite. We generally try to steer clear of eating processed foods, and most of their meals are of whole foods (fruit, yogurt or cheese, meat, and some vegetables.) But short of whole milk, they don't like to drink anything else (which is a problem when you struggle to keep them hydrated.)
I have tried coconut water in the past because of its amazing benefits but I had no takers. And since we try to keep the discussions about food positive (we try not to nag the kids or force them to eat something) and steer clear of toddler power struggles over eating, I just had to let it go. And I will tell you, that is hard for me. It is an ongoing joke in our house that I just need to me more like a certain Elsa we all know. But I know the more I push, the more they push back and we don't want food and eating habits to be a point of contention. #pickyourbattles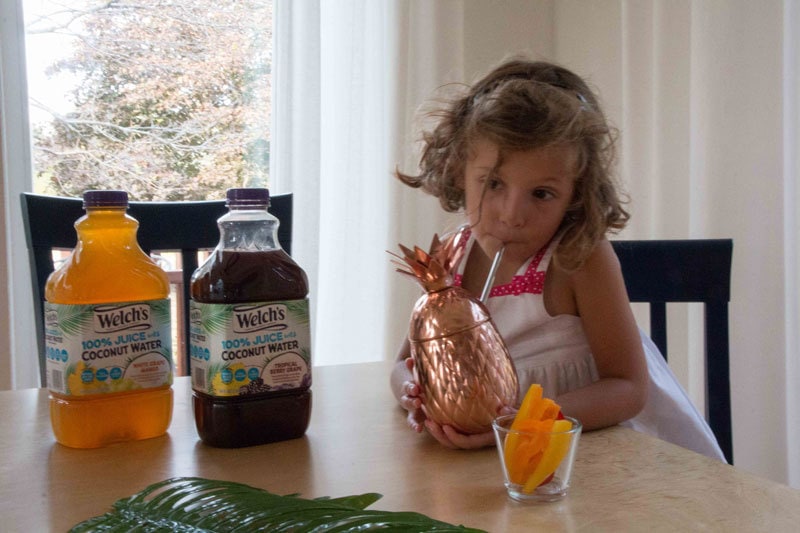 Well, when Welch's reached out to partner with me about this brand new product, I was intrigued but also skeptical. My kids love juice but I don't give it to them too often because of the sugar. And when I do, I always have had to water it down. And well, we have already talked about how they will not drink coconut water. So I was fully expecting for them to refuse this drink. Well, I was wrong!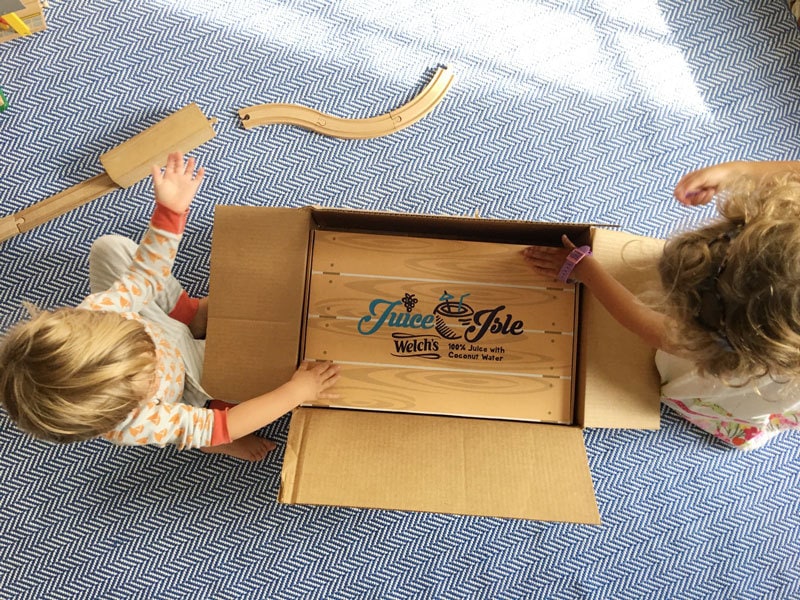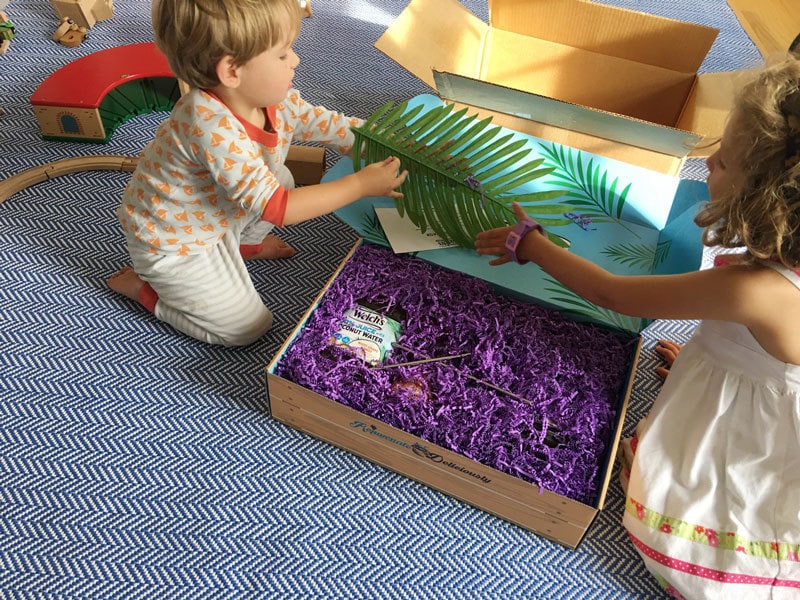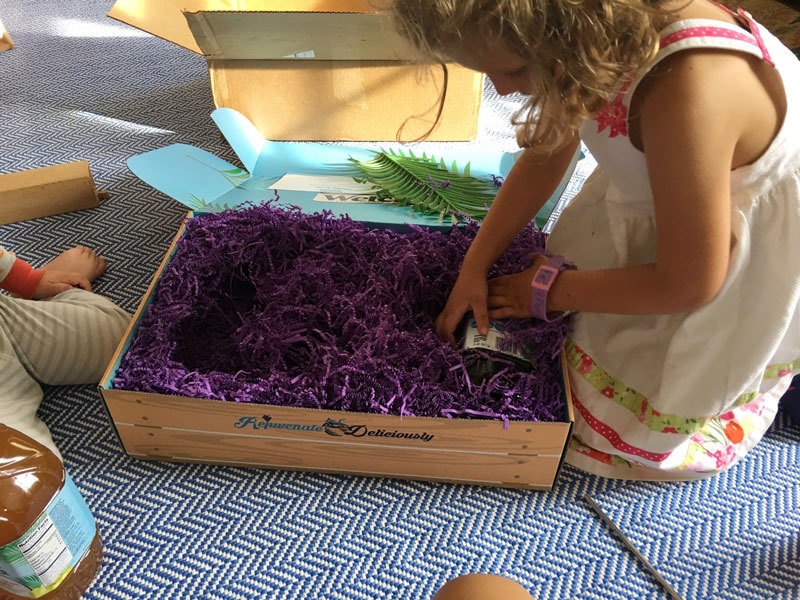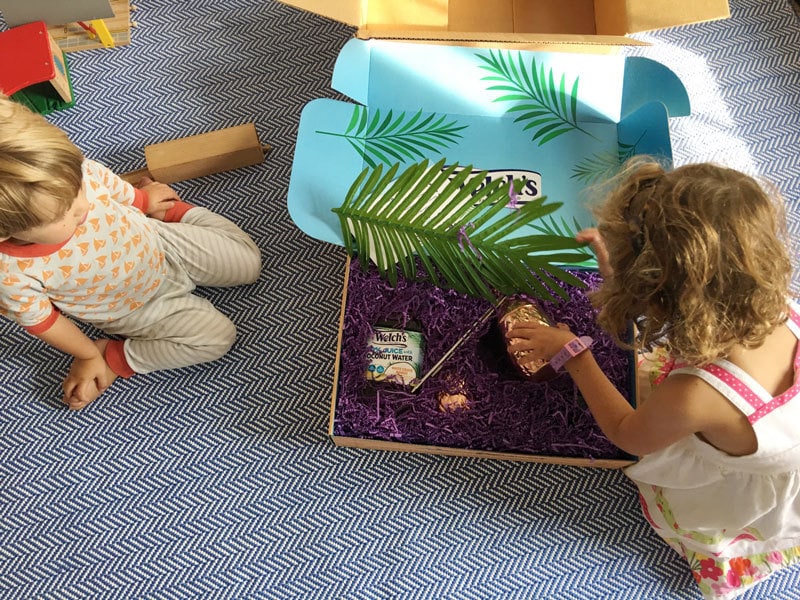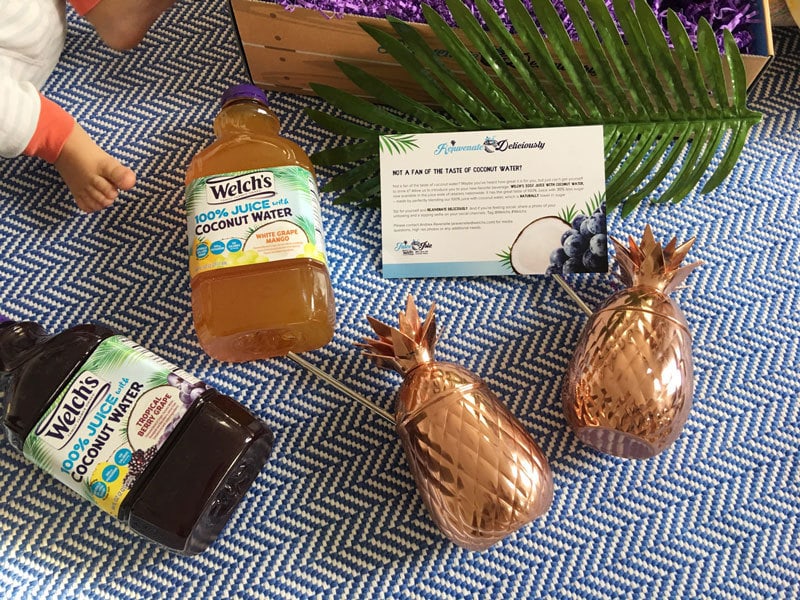 Welch's 100% Juice with Coconut Water has great taste and 100% juice, with all the benefits of coconut water and naturally 30% less sugar. Welch's Coconut Water has the great taste of 100% Juice with 30% less sugar! There is only 100 calories per serving (so I like drinking it too, and I get all the benefits of the coconut water which is great as a nursing mom!) and miracle of miracles, my kids love it! It tastes way better than other coconut water I have tried in the past! We love both flavors–White Grape Mango Flavor and Tropical Berry Grape . Both flavors have great taste and refreshing goodness! Plus, there are two servings of fruit in each 8 oz. serving and it is a great way to keep the kids (and myself) naturally hydrated.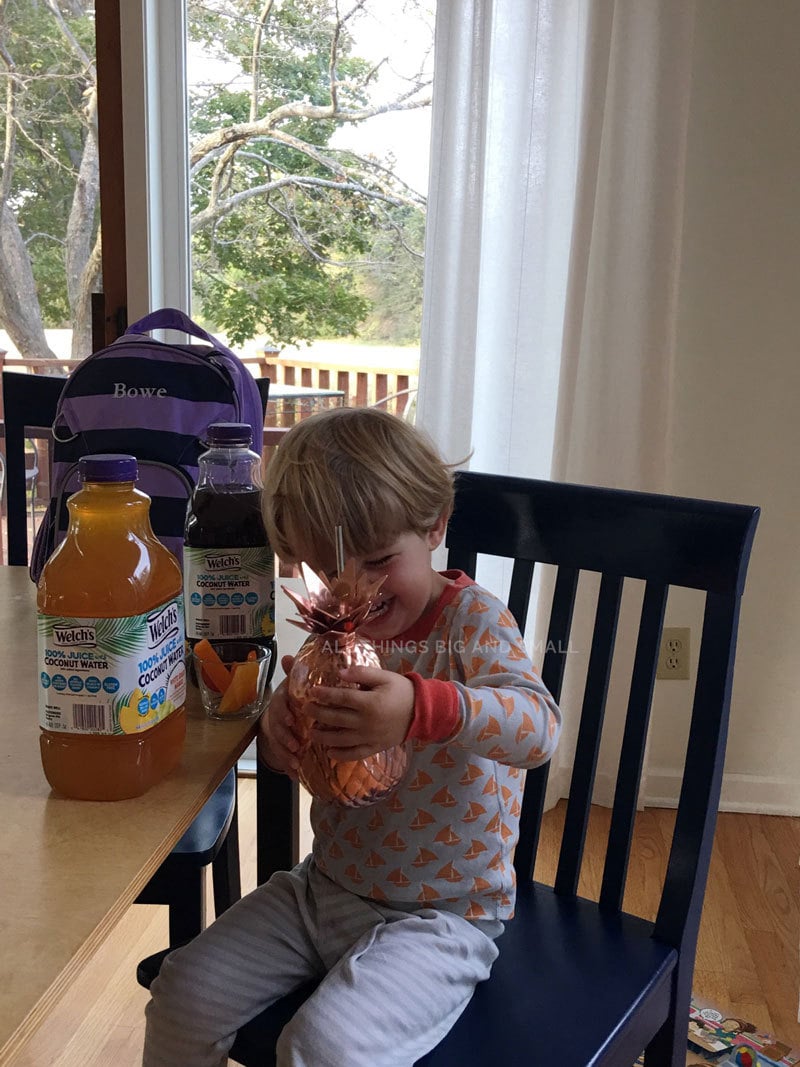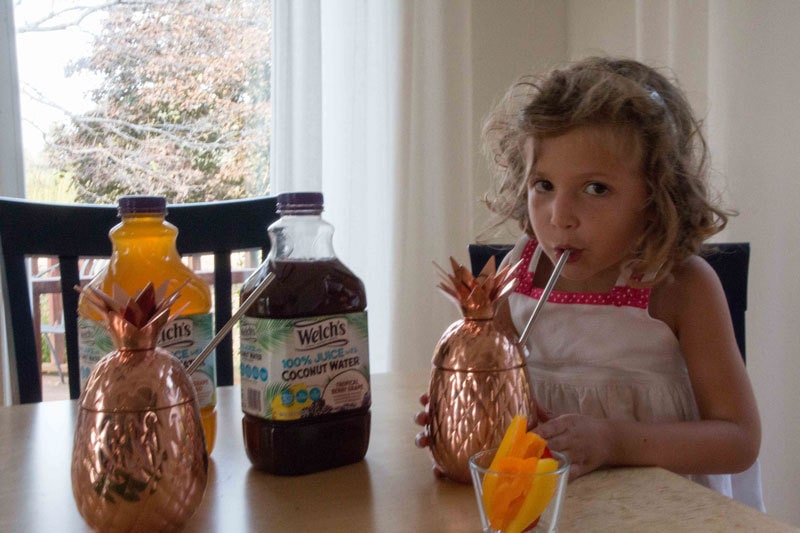 We love supporting family-run businesses and Welch's is made right here in the United States with family farmers. To increase our kids' understanding of food and where it comes from, we do try to discuss where things come from with the kids. We regularly take them to the farmer's market and try to pick our own produce as much as possible: every summer we pick and freeze about 40 pounds of blueberries and 30 pounds of strawberries. This year we opted to skip our garden since we were busy having a baby, but next year we will definitely do it again. So, being able to tell the kids that the grape for this juice was grown right here in the United States is a nice conversation point. We talk about how grapes need certain climate requirements, and talk about what states grapes are grown in.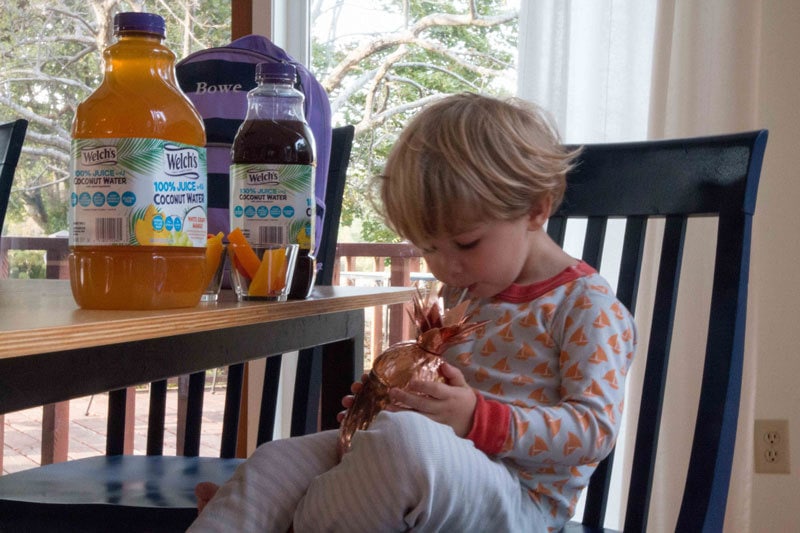 You can find a local retailer here where you can find the product for your family. Tell me, do your kids love juice? Do they drink coconut water? I am proud to say that mine now do! #granolamominthemaking