Seldom do I do confessions posts, but today I thought I would pop in and share some good ol' confessions. Because they always make us feel better! After a wonderful dinner date with one of my best girl friends in which we spent a good three hours just laying it out there, I thought it was high time for a real life update on the blog!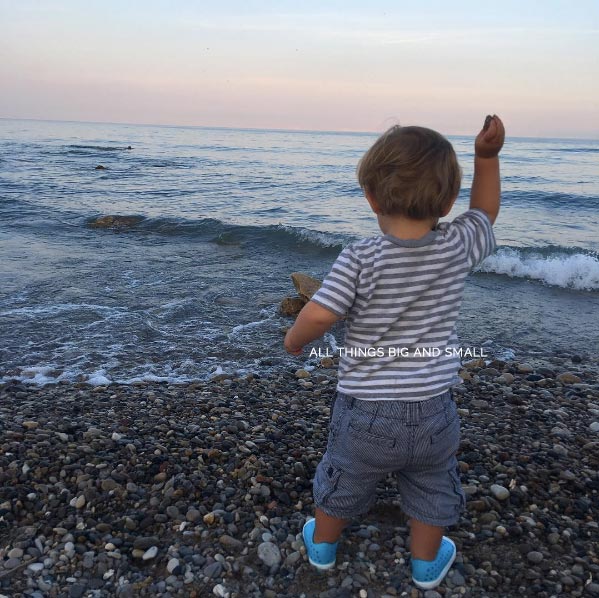 First, I have to say even though my life looks pretty darn perfect on Instagram, it is far from that in real life! Simply put, Instagram reflects my blog as a brand. People go there for visual inspiration, not for real life! A lot of it is beautiful interior shots of my home, and scenic shots from our daily life; but, what you don't see is the nitty gritty.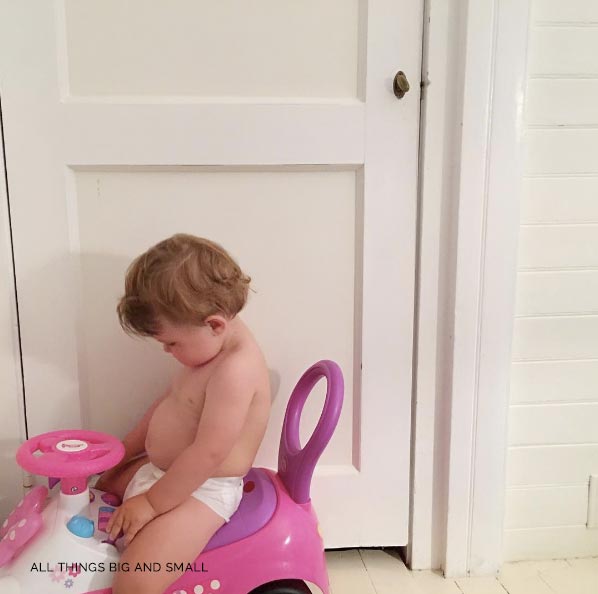 You don't see how J will completely cover himself in peanut butter, yogurt, or kefir after any and all meals, requiring multiple outfit changes a day. You won't see the daily mess that is our family room, or nights like Poop-Pocalypse: This past Sunday night, one of Jack's diapers exploded while he was playing on a toy car, and well you can imagine the mess when he rode around the entire dining room tracking it everywhere. It was an all-hands-on-deck clean up operation and a multiple baths kind of night!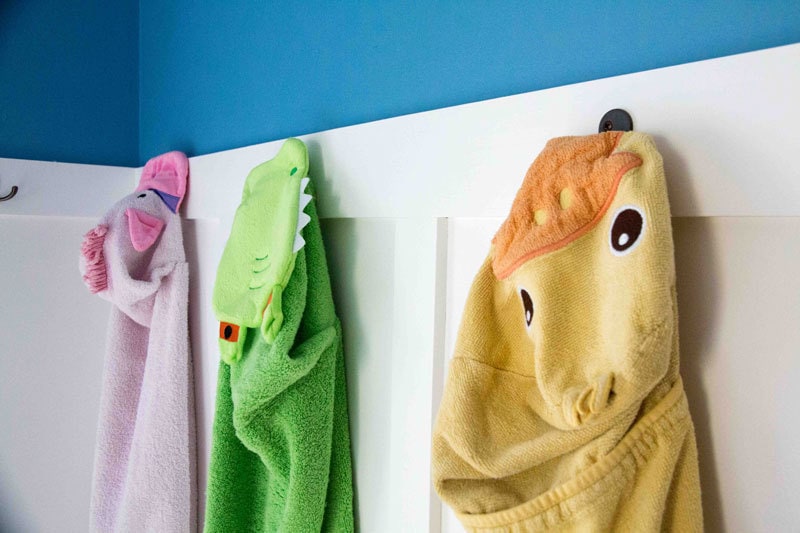 You won't see our kitchen cabinets with their chipping paint, or our laundry room with its 1980s trim and vinyl floor. Nor will you see the piles of laundry that are always awaiting my attention.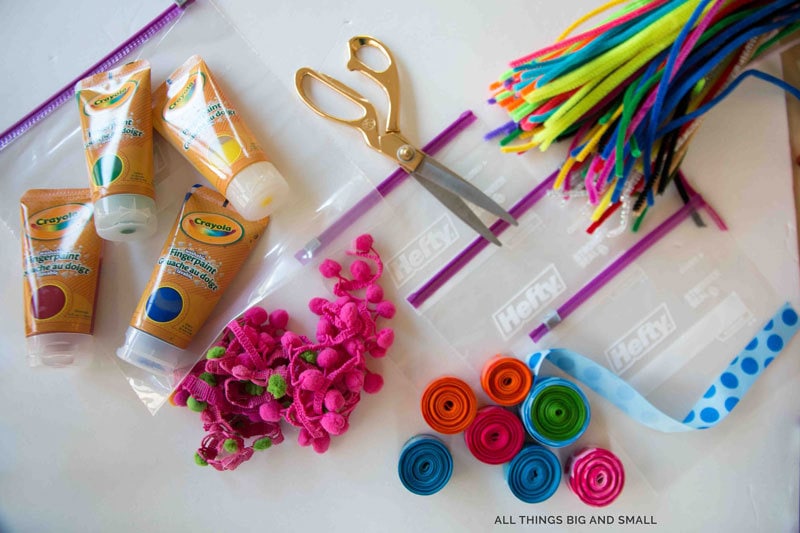 You won't see our basement, specifically the craft storage system, which is really just white wire shelves that I used to use as B's dresser in her first nursery; which, I now use as craft room storage. Because, those drawers were a mess until I recently organized them with the help of these. You see, those drawers are a catch all for all of my creative materials for DIYs and also crafts for the kids. So there are all types of odds and ends in there!
So recently, after almost losing my mind searching the entire house for a bottle of my special fabric glue which was misplaced, I decided to stop the madness and organize it all into Hefty® Storage Slider bags. All my paints go in one, all of the pipe cleaners for the kids go in another, all the marbles go in a third. All of the bags are either the Quart size or the Gallon size and having everything in one type of bag makes it easier to navigate and look tidier. All glues are on the top shelf in one gallon size Hefty® bag–never (or not for awhile) will I lose my fabric glue again!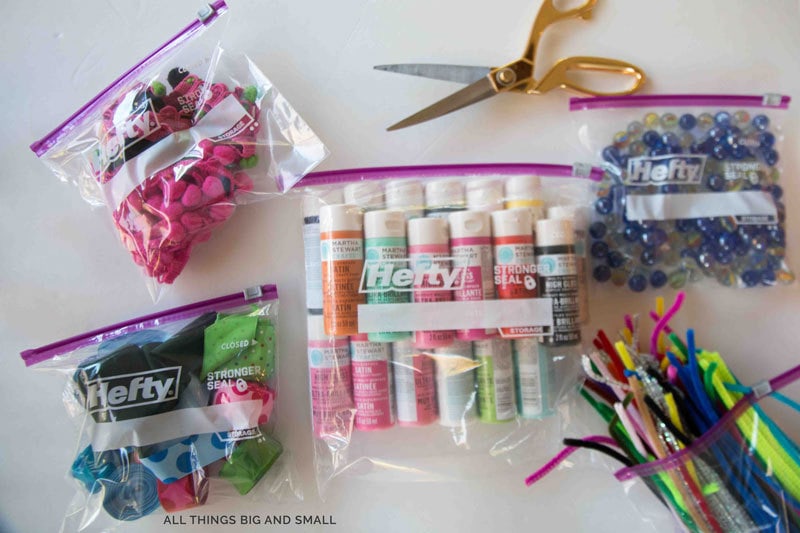 Plus, I love Hefty® bags because they are strong thanks to the MaxLock® track design. I don't need to worry about them becoming unsealed and finding a million sequins all over my floor. And the best part–they cost less than Ziploc Slider Bags when comparing the same type of bag (freezer/ storage) and size (quart/gallon) of the closest price point.  In my mind, the less money I spend on the storage the more money for more supplies, right?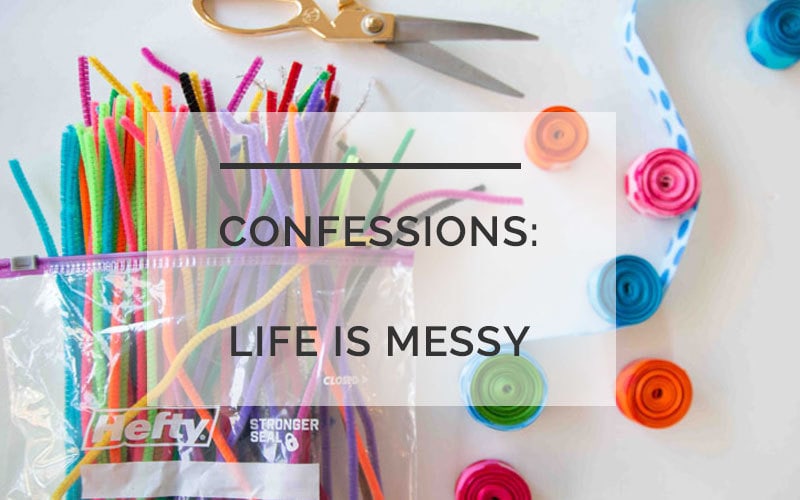 So while my basement is still very dated and looks straight out of the 1980s with textured walls, a drop ceiling, and wall-to-wall carpeting, at least my craft drawers are organized and pretty! Get more handy hints here!
If you want to save even more money on Hefty® Slider bags, make sure to grab a rebate here! I always pick mine up at Walmart on our weekly shopping trip (which you won't see on IG either!)