This shop has been compensated by Collective Bias, Inc. and its advertiser. All opinions are mine alone. #CelebrateAmazingMoms #CollectiveBias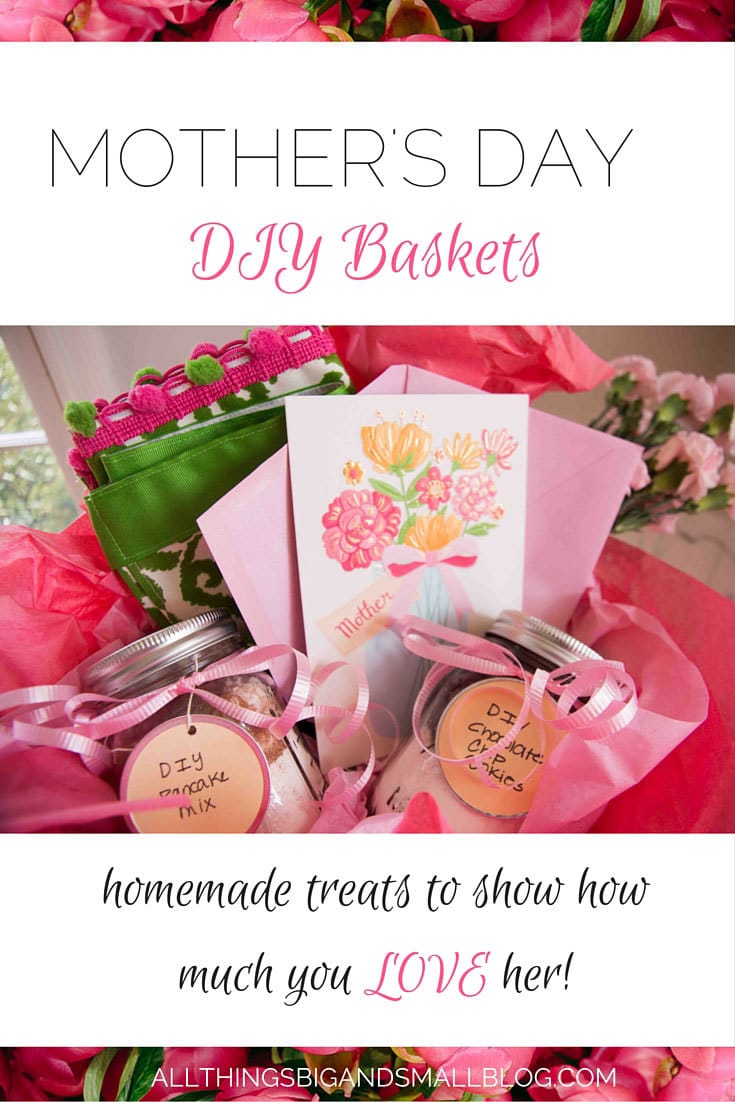 As a mom of two I know that moms don't get the recognition they deserve. And as a daughter and daughter-in-law I know that expressing my gratitude for all of the love and help my mother and mother-in-law have shown me is hard. In reality, there is no way that we can ever express how deeply we love our mothers or express the extent of our appreciation; but, we can begin to with a thoughtful DIY basket filled with all sorts of homemade gifts, and heartfelt cards. With a beautiful gift with beautiful packaging, like that available from 
American Greetings
, we can show how much we love our mothers and #CelebrateAmazingMoms in our lives!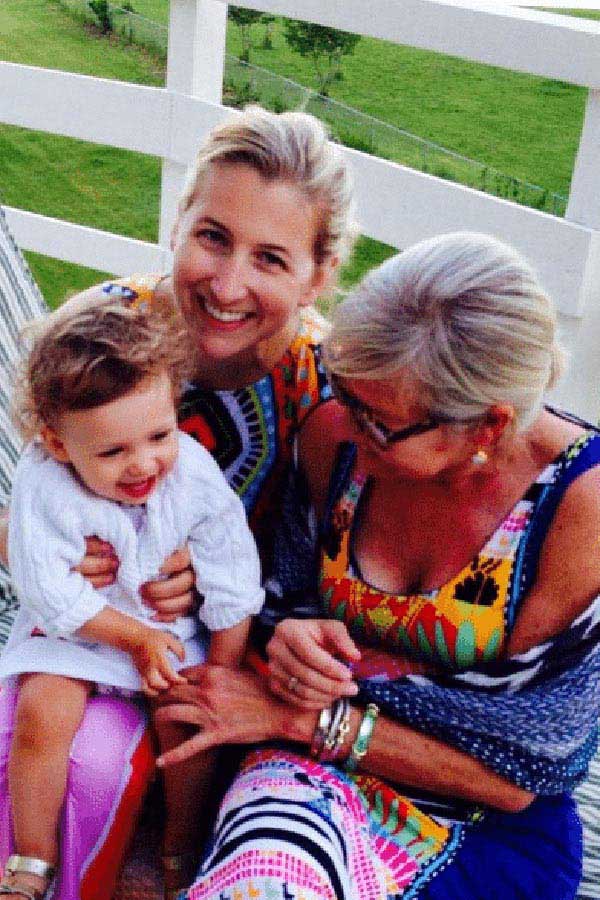 Growing up, my mom was a wonderful role model. She worked sometimes 80 hour weeks, but she always made time for us. She managed to raise three  kids, be a wonderful wife, and a super successful career woman, oh, and look super stylish doing it! Not only did she teach me to have confidence; but, she taught me how to run a household, make cookies, and love unconditionally.
So obviously, I felt like the luckiest woman when I gained a second mom when I married my husband, and got another amazing mother. My mother-in-law has become such a wonderful friend, and mother to me over the last five years. She constantly helps me with all of my DIY projects around the house, has taught me to sew, has taught me to cook for a household, and who watches my kids constantly! And heck, she even showed me how to use the table saw last week! Yep, pretty amazing!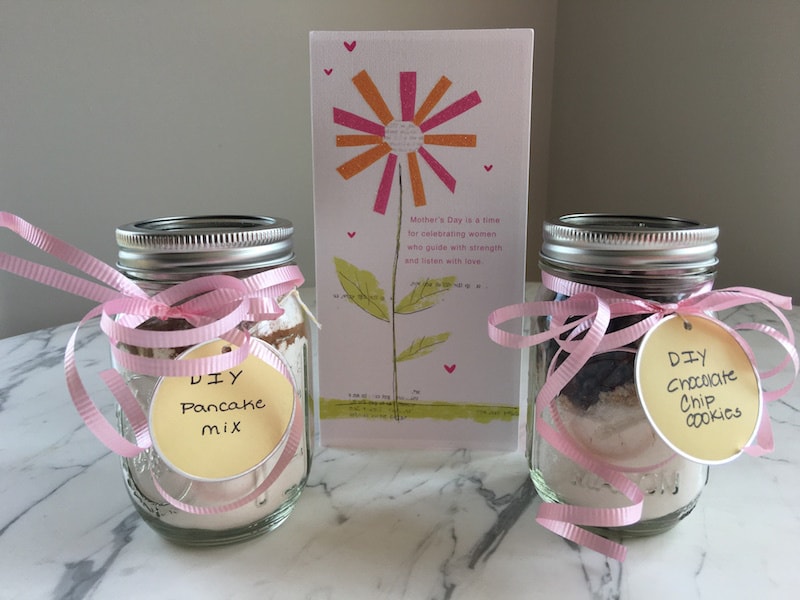 I am so incredibly lucky to not only have one wonderful mom; but, to have two amazing role models! So I decided to make two baskets–one for each mom, both with little gifts representing all of the gifts they have given me. I included DIY aprons for how they both taught me to cook in different ways; flowers for my mom teaching me how to plant bulbs; DIY pancakes for the mornings my mother-in-law spends at our house and gets up first with Bowe; DIY chocolate chip cookie mix to remember all the times we made cookies after a rough day at school, and DIY coconut lavender oil to remember to take care of themselves! It is important to remember to celebrate amazing moms throughout the entire year, but especially on Mother's Day, and this gift package will be sure to pamper them all year long!


And because Mothers' Day is coming up, I wanted to share with you some great ideas for creating your own Mother's Day DIY Basket and celebrating your moms. Pin this and for more great inspiration make sure to check out these ideas! Today I am going to share how to make your own DIY Pancake Mix, DIY Chocolate Cookie Mix, and DIY Lavender Coconut Oil, and have linked my DIY apron! Wrapping and assembling your gift basket and making it beautiful couldn't be easier–American Greeting cards and wrapping paper can be found in the greeting card aisle at your local Walmart! So pick one up on your weekly shopping trip to Walmart!
DIY Pancake Mix
This recipe is perfect for those mornings when you just want to pamper a mom in your life. The cinnamon pancakes are an easy decadent breakfast that all moms will appreciate! And, if you are stumped for words, grab an American Greeting Card! It is a beautiful way to show the amazing moms in your life how much you appreciate them!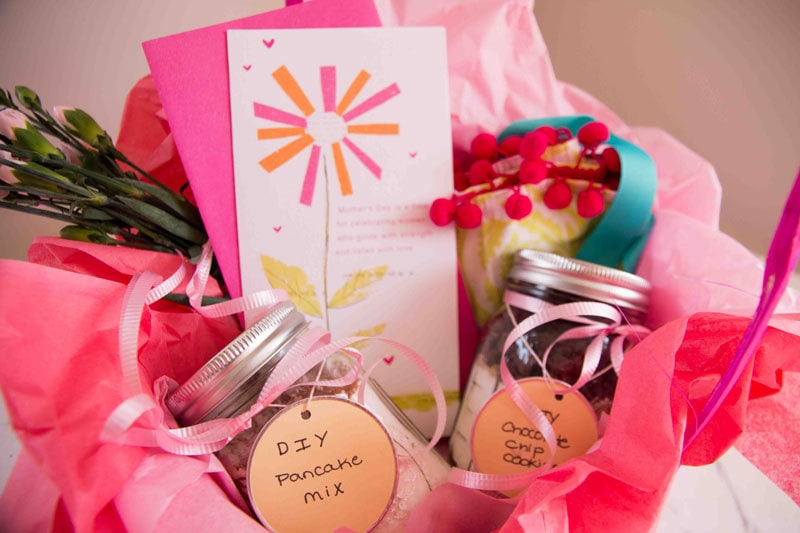 Ingredients:
1 1/2 cups all-purpose flour
2 teaspoons ground cinnamon
1 1/4 tablespoons sugar
3/4 teaspoons kosher salt
1/2 cup milk
1 egg
1 teaspoon butter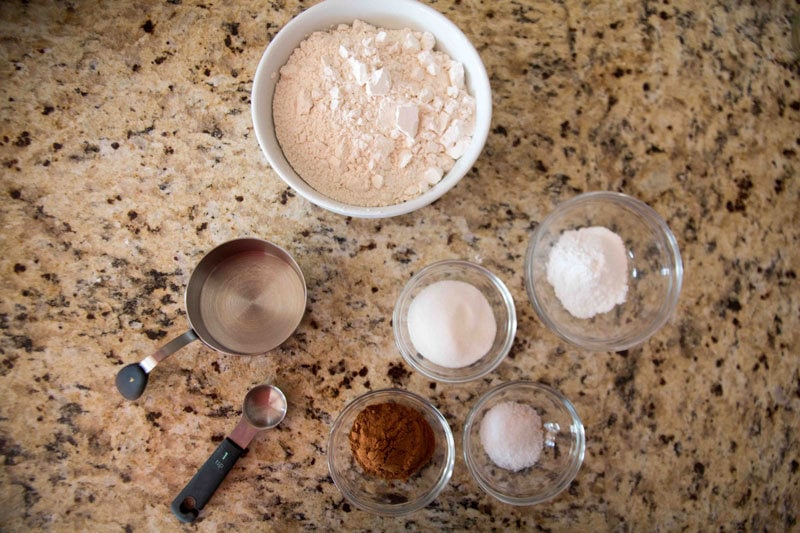 DIY Pancake Mason Jar Mix DIY Cookie Mix (click for printable here)
Directions:
Place all of the dry ingredients in the Mason jar. And when it comes time to cook the pancakes, combine egg, melted butter, and milk and then mix in the dry ingredients. Mix until just incorporated. Heat a lightly buttered nonstick skillet or cast-iron skillet over medium-high heat. Pour batter onto skillet in 1/4 cup pancakes. Cook until lightly brown on both sides.
DIY Chocolate Chip Cookie Mix
This chocolate chip cookie mix is perfect for any mom who has raised school age children. I distinctly remember as a little kid, having hard days at school and afterwards coming home to a hug, and making cookies!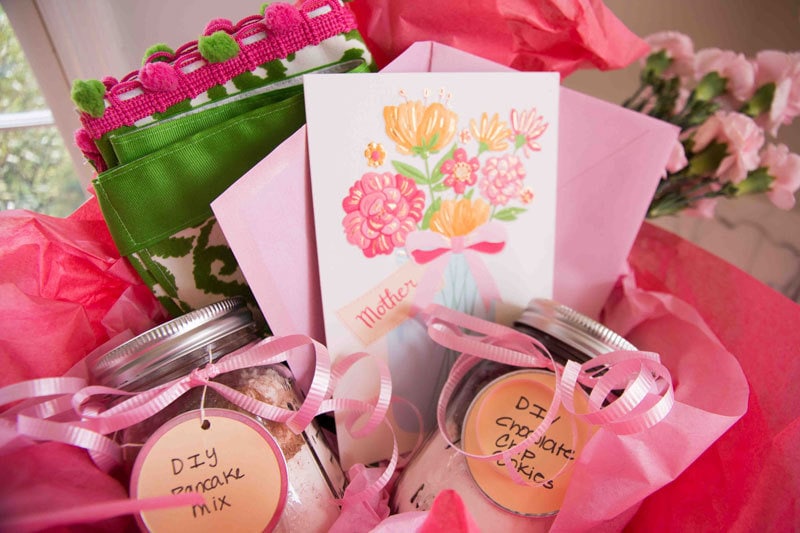 Ingredients: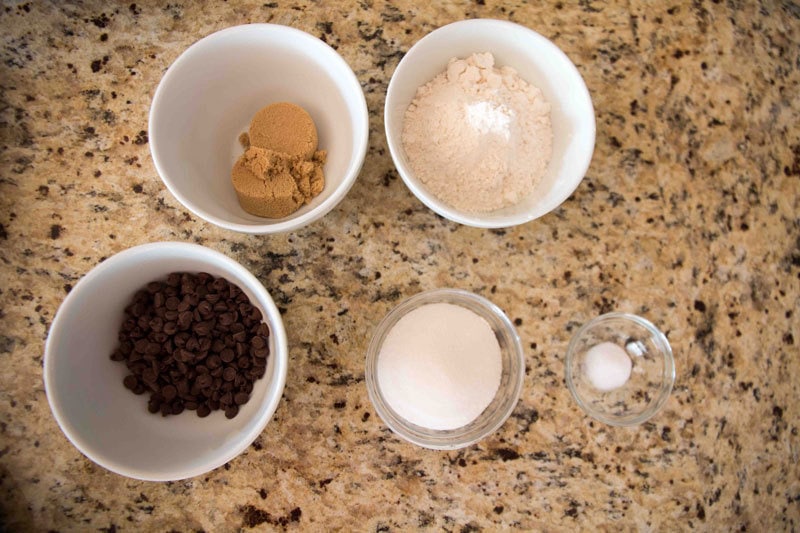 3/4 cup flour
1/4 teaspoon baking soda
1/3 cup sugar
1/4 cup light brown sugar
1/3 cup semi-sweet chocolate chips
4 tablespoons butter
1 egg
1/4 teaspoon pure vanilla extract
DIY Cookie Mix (printable here)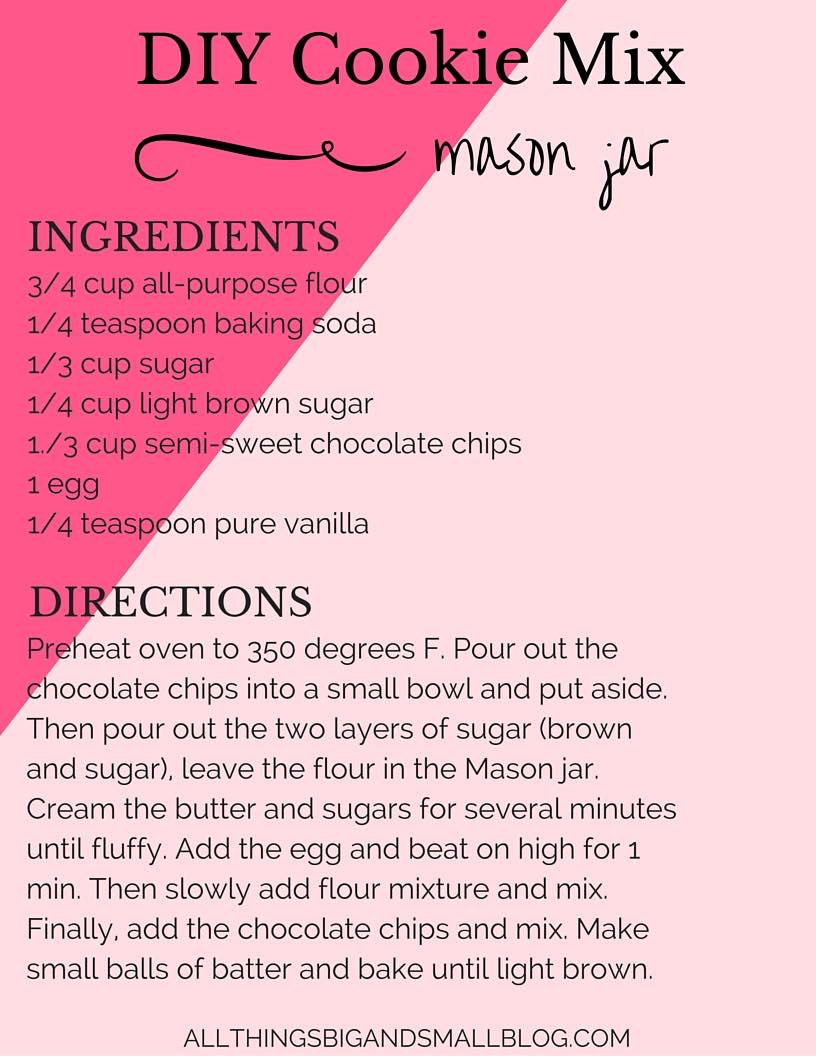 Directions:
Place all of the dry ingredients in the Mason jar in nice even layers. When it comes time to cook the cookies: preheat oven to 350 degrees F. Pour out the semi-sweet chocolate chips into a small bowl and set aside. Then, pour out the two layers of sugar (brown sugar and white sugar). Leave the flour mixture in the bottom of the Mason jar. Cream the butter and the sugars together for several minutes until nice and fluffy. Add the egg and beat on high for one minute. Mix in the pure vanilla extract. Then slowly add the flour mixture from the Mason jar and mix. Finally, add the chocolate chips and mix. Make small balls of batter with a tablespoon on a cooking sheet. Makes about 12 cookies. Bake until lightly brown (10-15 minutes.)
To make the Mason jar extra cute, write a label on it and tie it up with American Greetings ribbon!
DIY Coconut Oil Lotion with Essential Oils
And lastly, for every mom who needs a little extra TLC, make her a relaxing lotion of coconut oil and lavender! This couldn't be easier!
Ingredients: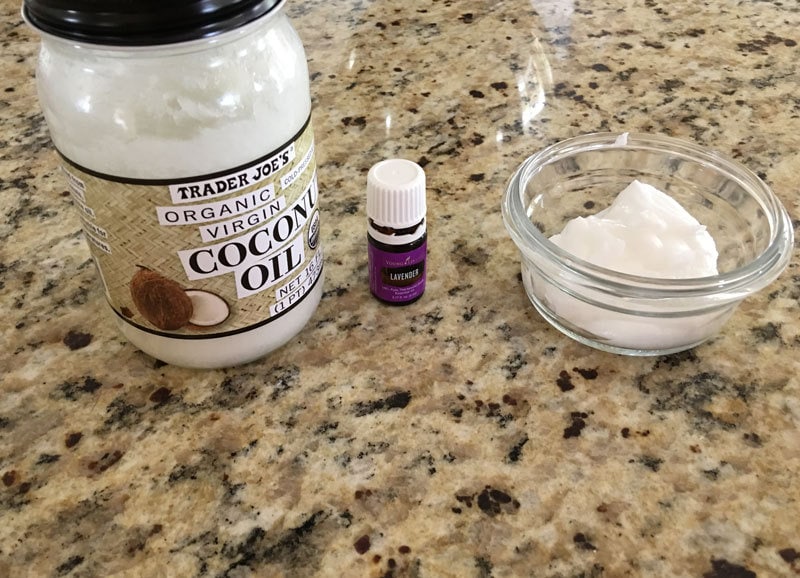 1 cup extra virgin coconut oil
2-4 drops of lavender essential oil
Directions: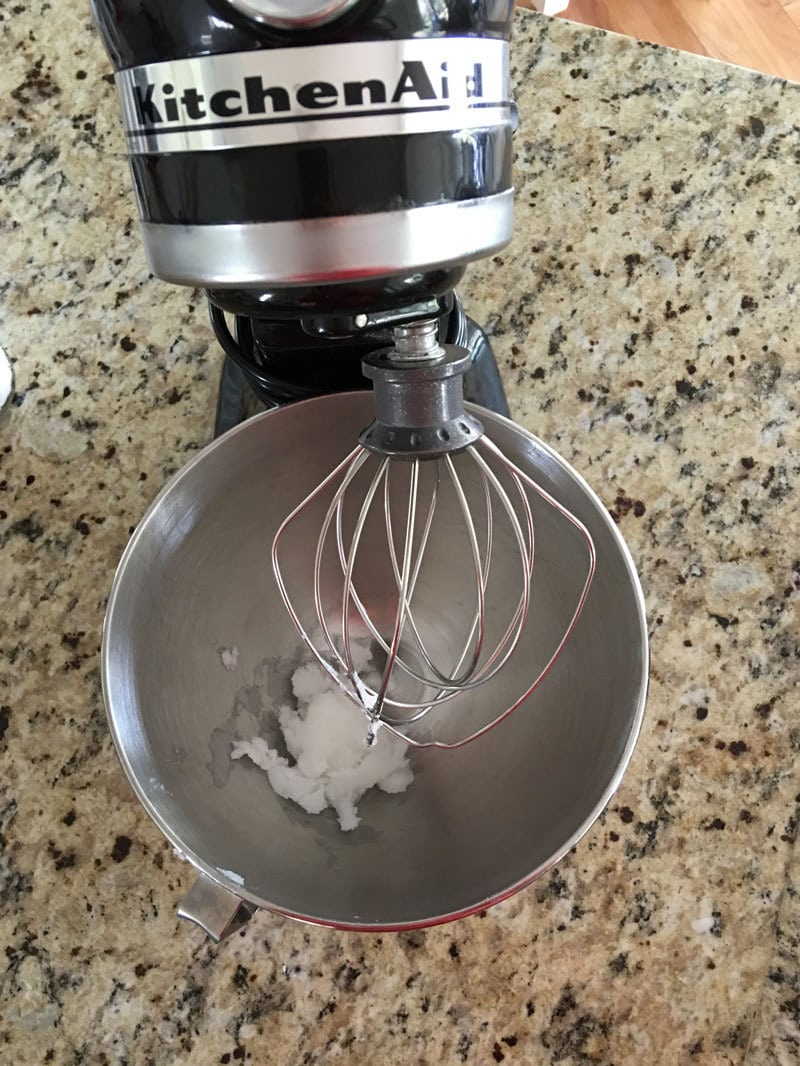 Place coconut oil and essential oil in a mixer with the whisk attachment. Whip on high for 6-7 minutes until mixture is nice and fluffy! Transfer into reusable Mason jar container and tie up with some beautiful ribbon and place in your basket!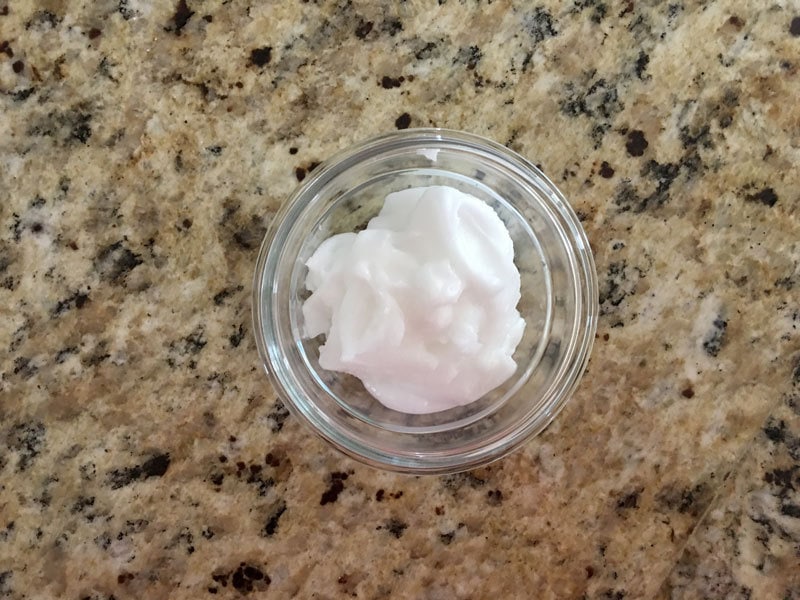 DIY Apron (for instructions see this post)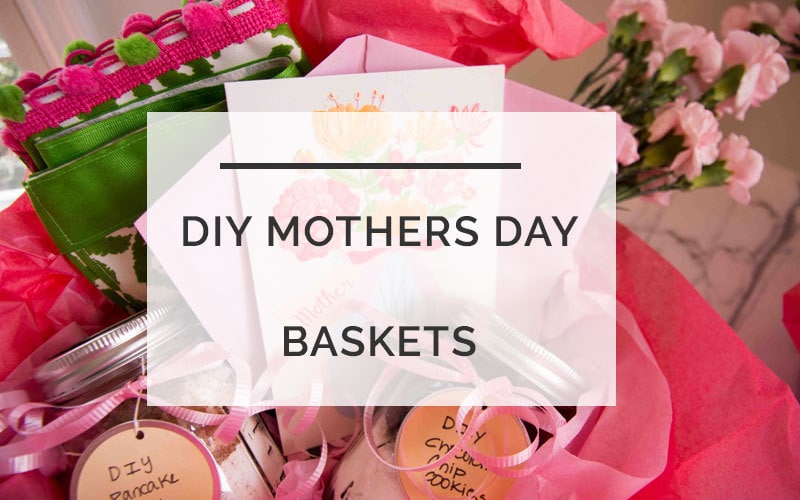 Being a mom is the hardest but most rewarding job in the world, so it is so important to show and celebrate the amazing moms in your life by pampering her on Mother's Day. Pin this post and make sure to share how you are going to celebrate the amazing moms in your life! And if you want more amazing inspiration check out these ideas! You can save $2 on any $5 American Greetings" purchase at Walmart!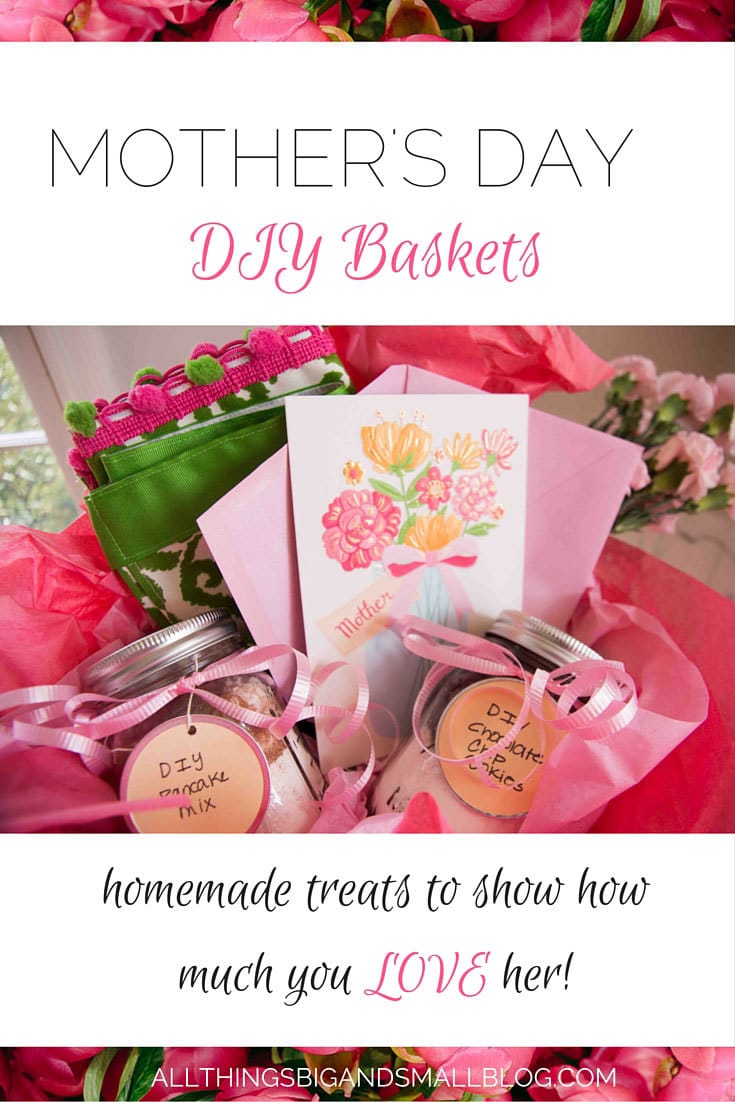 And just for fun, tell me what kind of mom you are?