This shop has been compensated by Collective Bias, Inc. and its advertiser. All opinions are mine alone. #GladToGo #CollectiveBias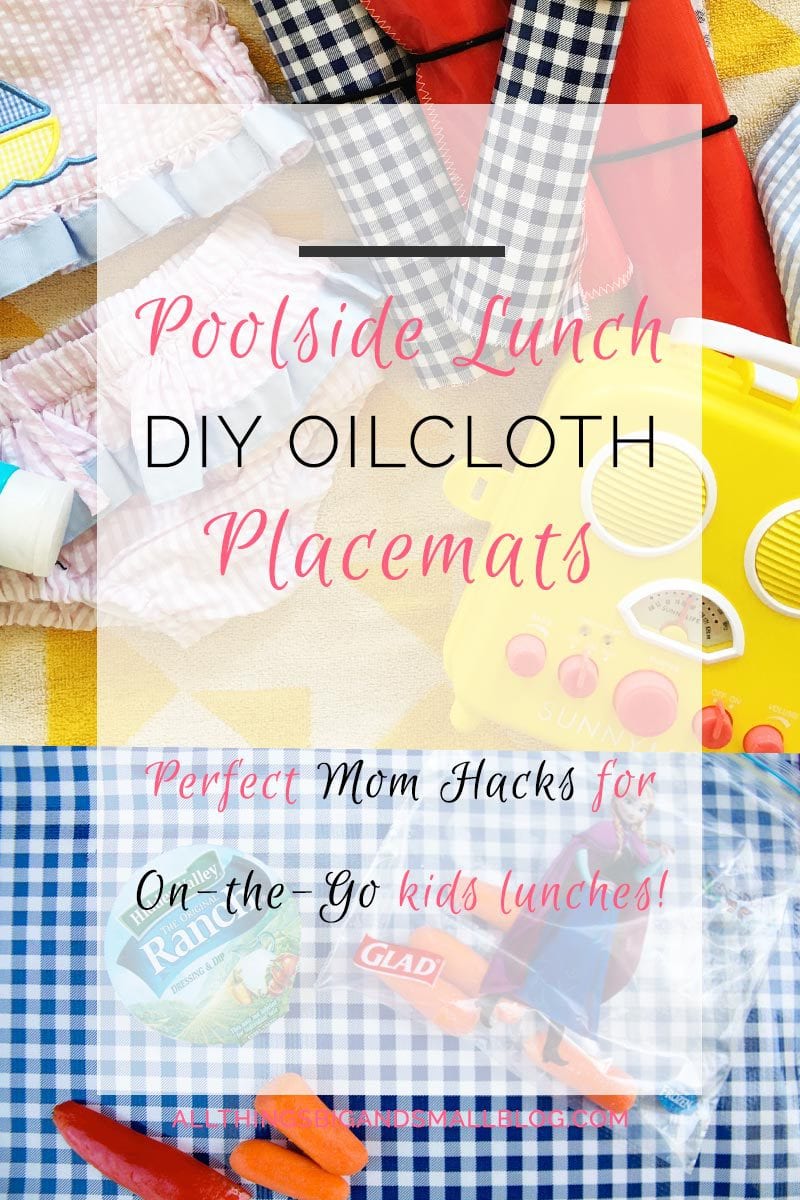 As a mom on the go of two young kids who values healthy eating and being outside, I love it when I find little hacks to make my daily routines easier! One of my favorites is packing lunches to go to the pool. We love going to the pool and go everyday in the morning, eat our lunch, swim some more, and then come back home to take nice long naps. And it is so much more fun to eat lunch outside! So today, I am going to show you one of my favorite DIYs and parenting hacks–DIY Oilcloth Placemats and and Glad character sandwich and snack bags!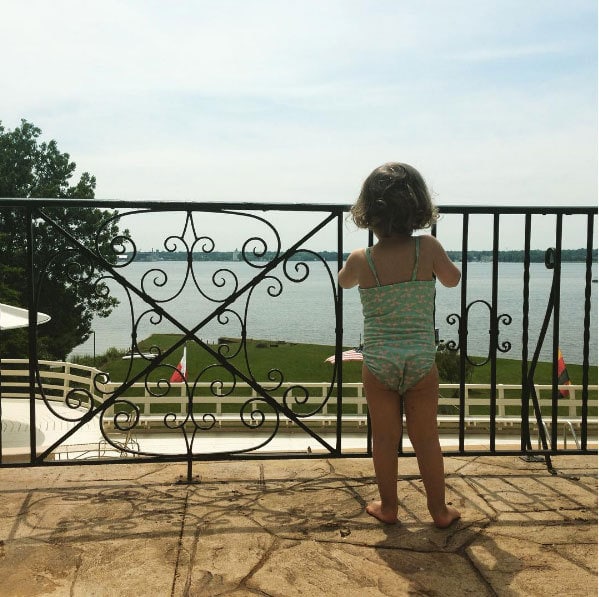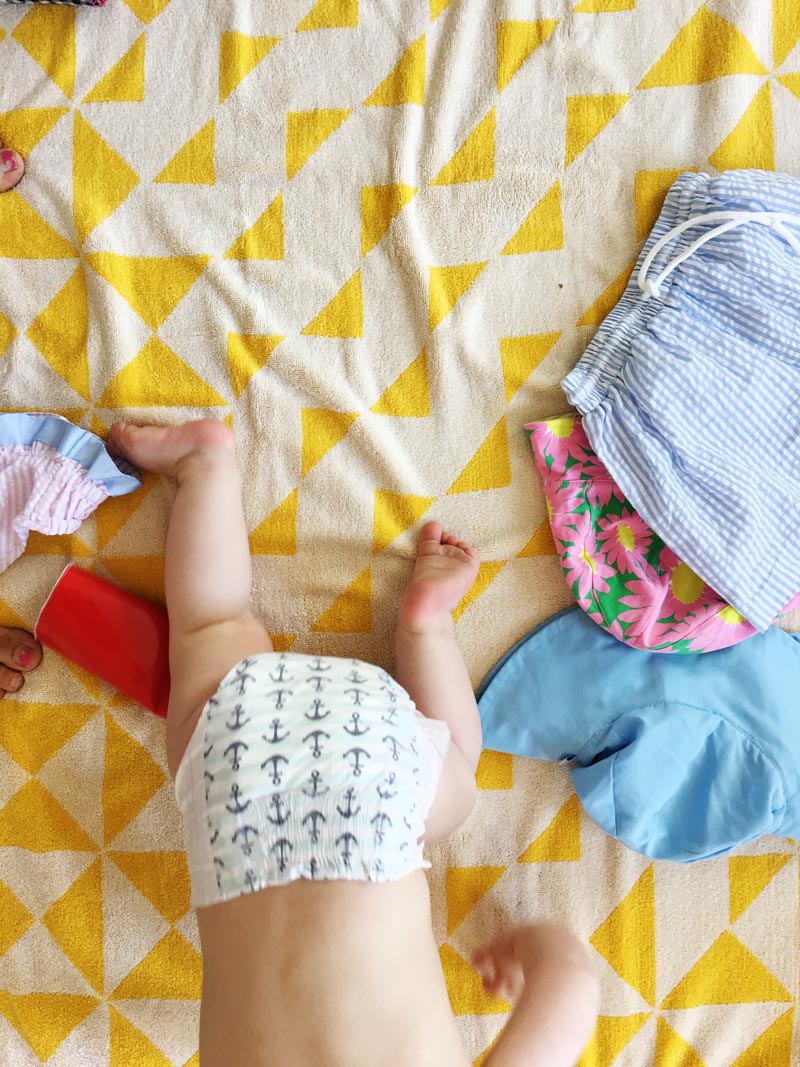 These DIY rollable oilcloth place cloths let the kids to eat their snacks at the pool or beach and have a great place to put their food. And by bringing our lunch to the pool with the Glad bags, I save so much time and energy! They let us live our summer on the go and have more fun! Because when it is nice outside–no one wants to go home!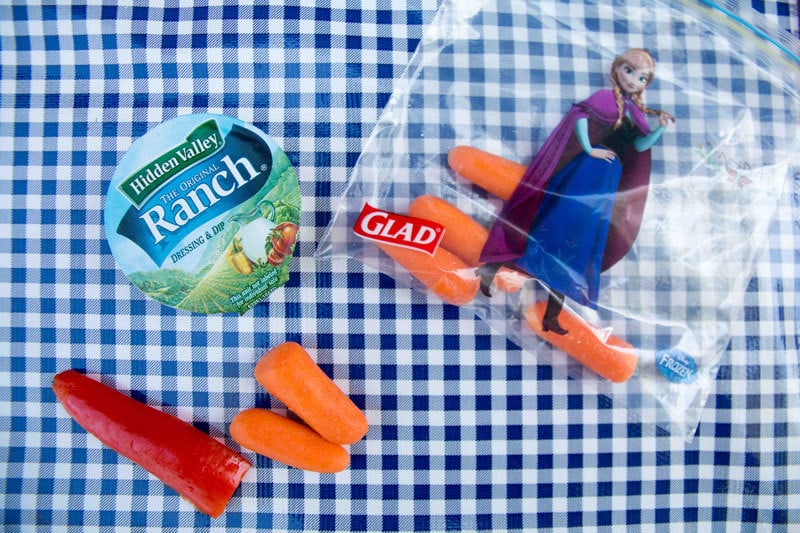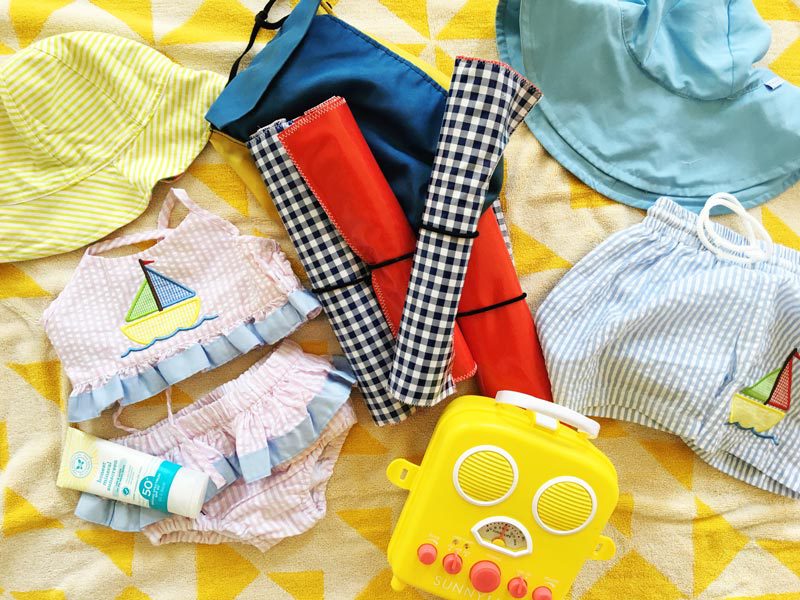 Before we leave to go to the pool, I make little snacks of fresh fruits and vegetables and put them in our favorite characters Glad Bags. Then I throw our lunch, our placemats, and all our other pool paraphernalia in our beach bag (that is before my toddler disassembles it all!) You can now find Glad sandwich and snack bags at your local Kroger!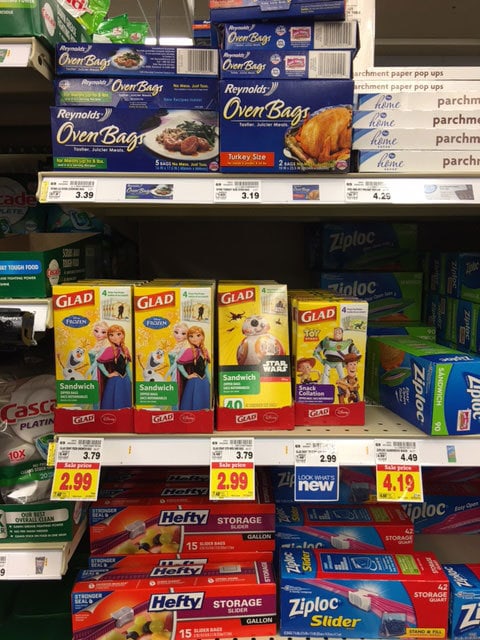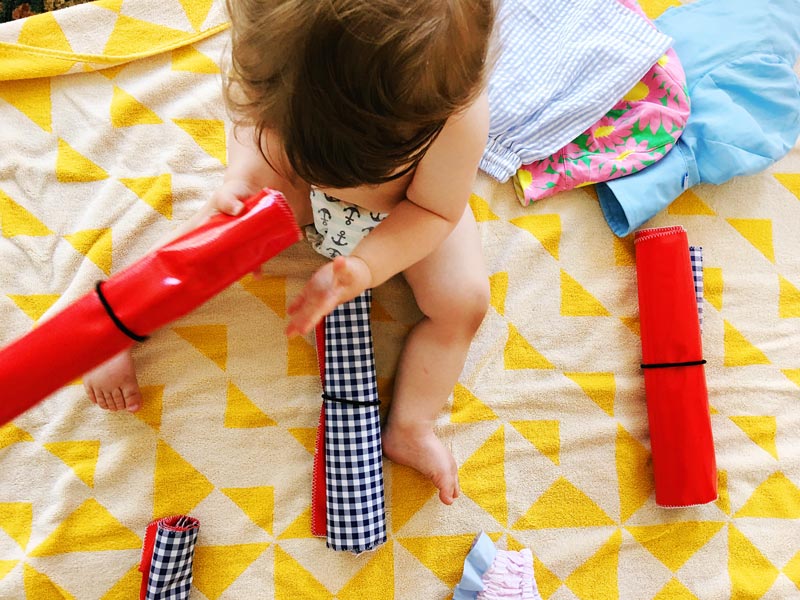 B absolutely loves the Glad sandwich and snack bags because they have her favorite movie characters on them! And Jack, well, he'll eat anything; but I know one day he will love the characters just as much! Because, come on, lunch is always better when your favorite characters approve 😉 B is always excited to see who she is going to get in her lunch that day (each  box contains four different characters)! And while school isn't back in session yet, it will be back before you know it! So should make sure to grab these bags before school starts to ensure your kiddos will be excited when school rolls around!
[bctt tweet="Grab your #GladToGo bags before school rolls around so your kids will be excited for lunch! #ad @Kroger " username=""]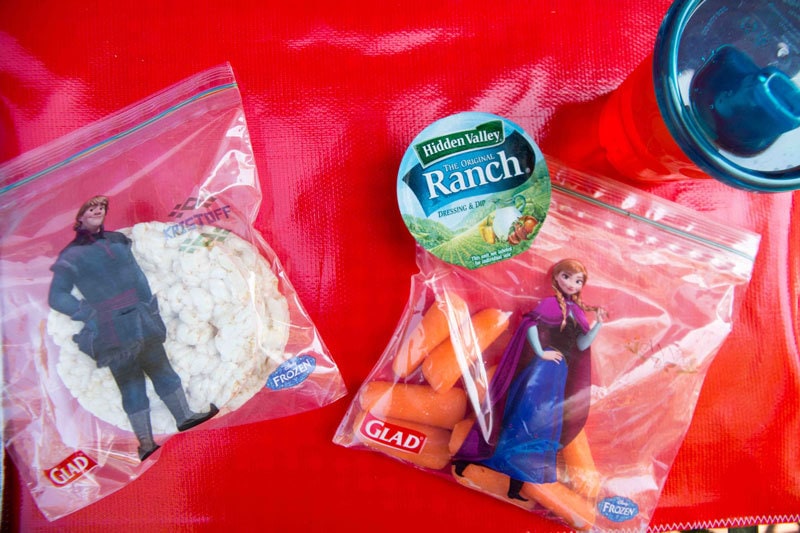 Plus, a great way to get the kids to eat their vegetables is to include Hidden Valley Ranch in to-go containers! Between their favorite movie characters and the tasty dunking of vegetables, it is a great way to get kids excited to eat their veggies!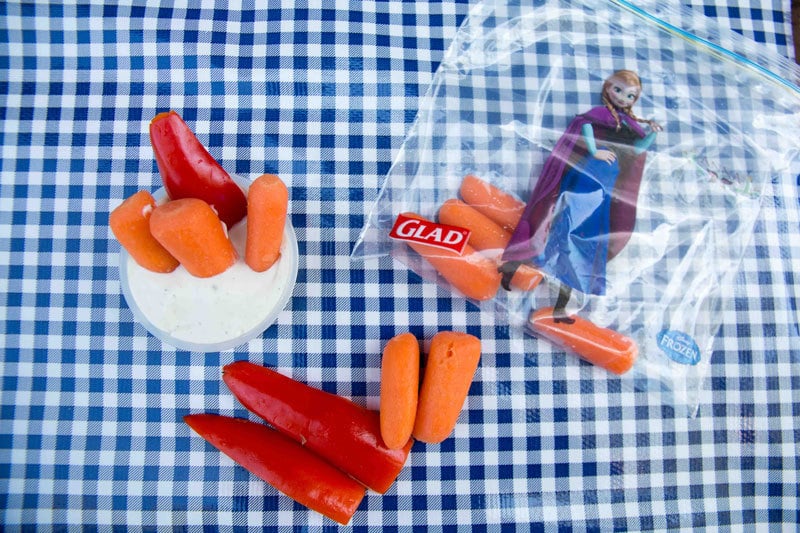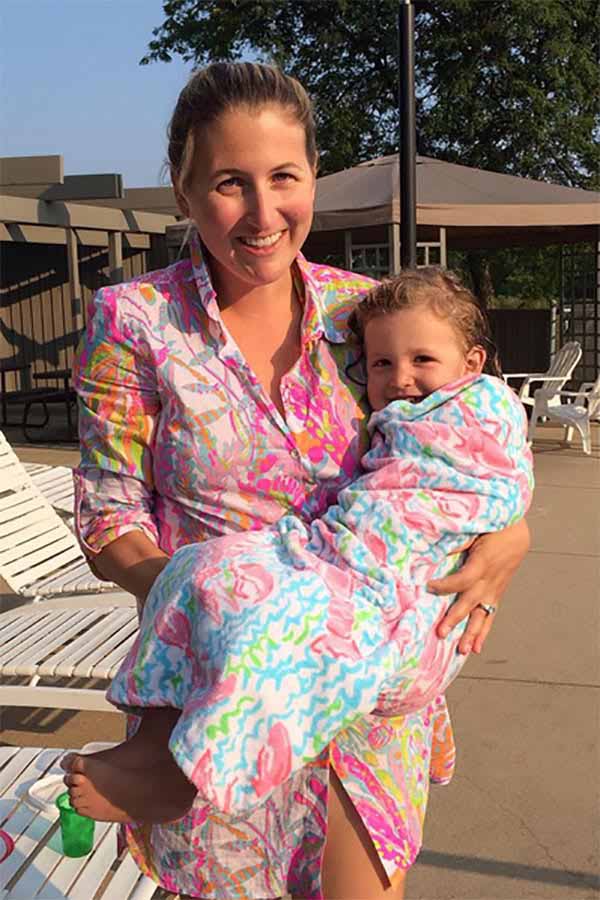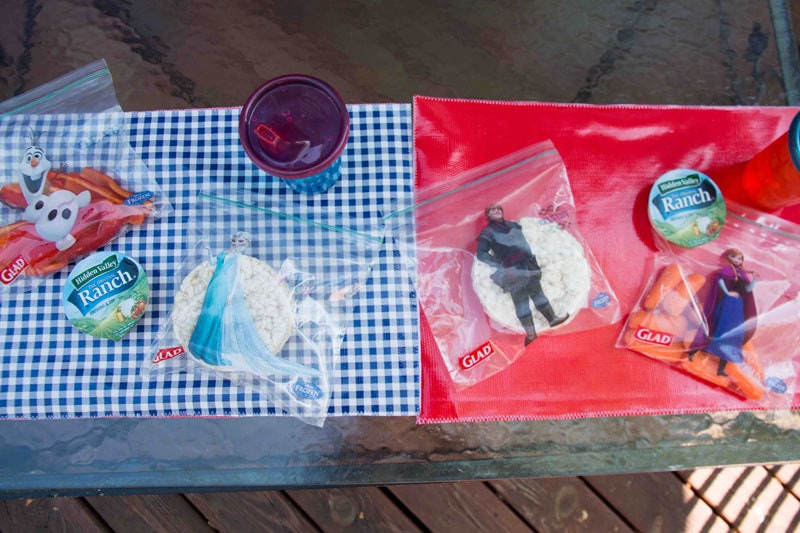 We are able to eat anywhere with our wipeable DIY Oilcloth placemats. And I never have to worry about the kids getting food on tables or our picnic blanket! Because you know with Jack that there is literally never a "clean" spot after he eats!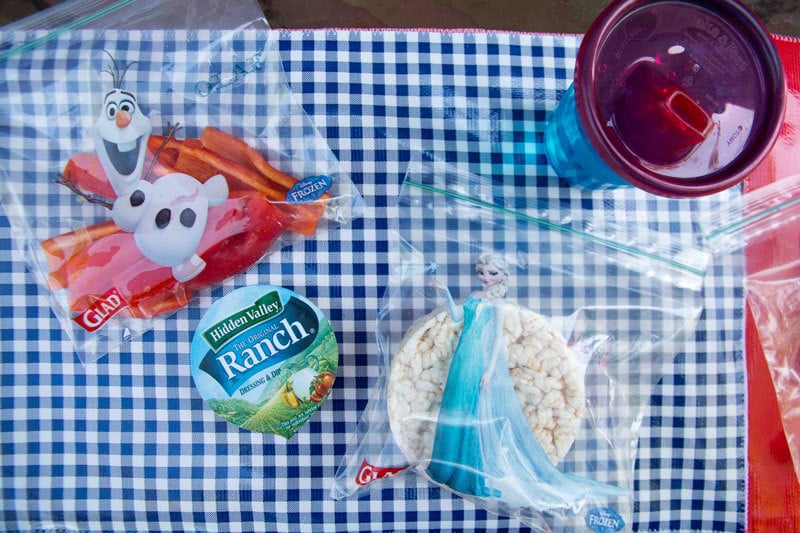 Do you want to make your own DIY Oilcloth placemats? I made all four of them for under $20!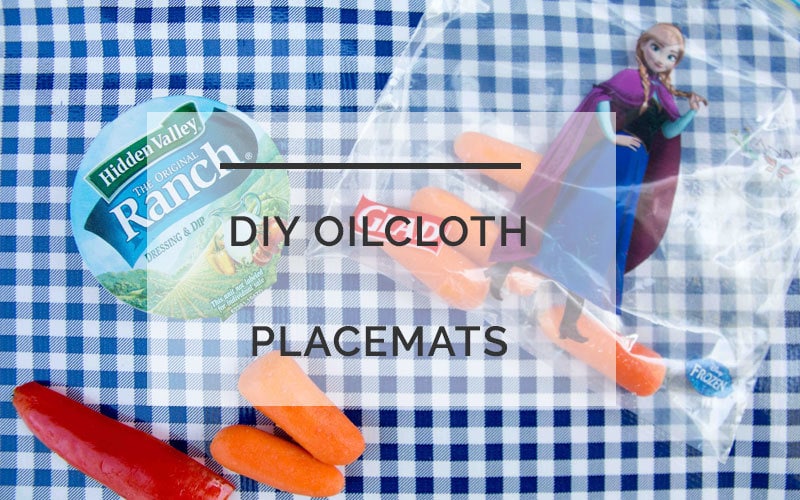 Step-by-Step DIY Oilcloth Placemats Tutorial
Materials:
1/2 yd. of two different oilcloth fabrics available at your local Fabric store (or one pattern if you wish)
1 yd. of material stabilizer (midweight)
Scissors
Sewing Machine and thread
Ruler
Directions:
1.) Measure your fabrics. I was able to make four placemats out of two pieces of 1/2 yd of fabric making them roughly 18″x11″.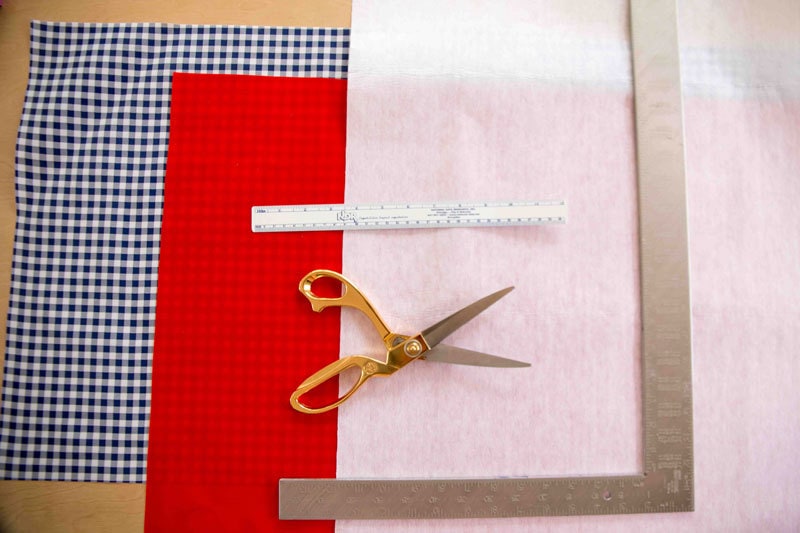 2.) Cut your fabrics. Cut the first one and use it as a template for the rest of the top-layer fabric. For the fabric stabilizer (it gives the placemats some stability) make is slightly smaller than the outer cover.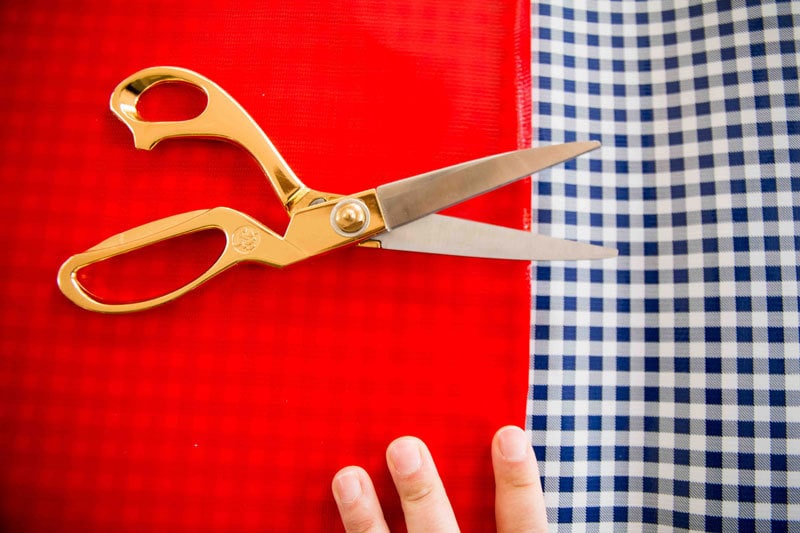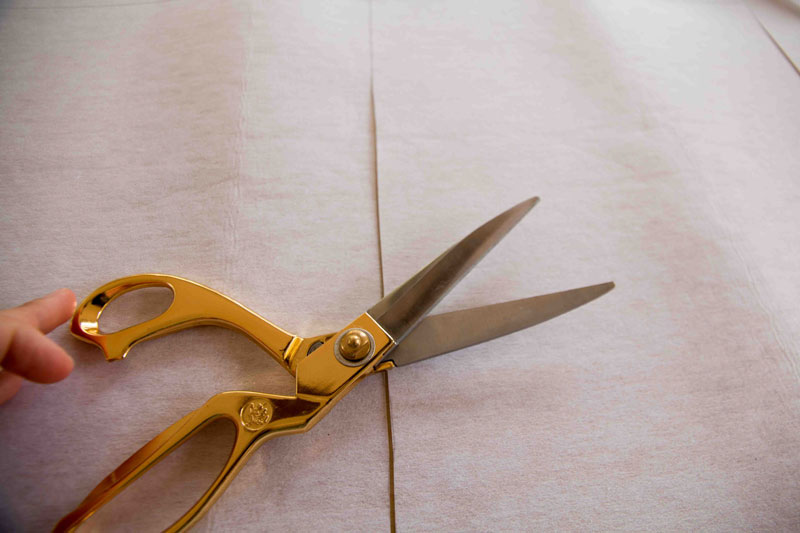 3.) Assemble your placemats: put the two fabrics facing outwards and the fabric stabilizer in the middle.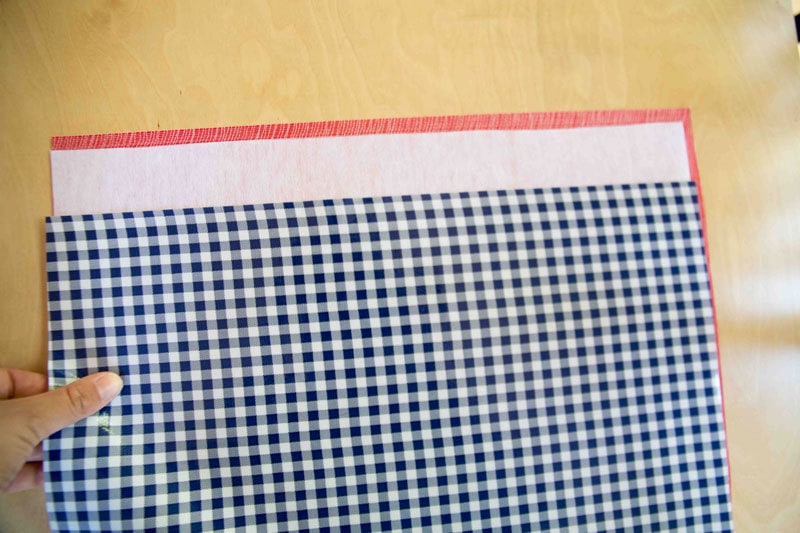 4.) Secure the layers together with some tape or paperclips would also work. You would traditionally pin the fabrics together but you don't want to create holes in the oilcloth, so use tape or paperclips instead.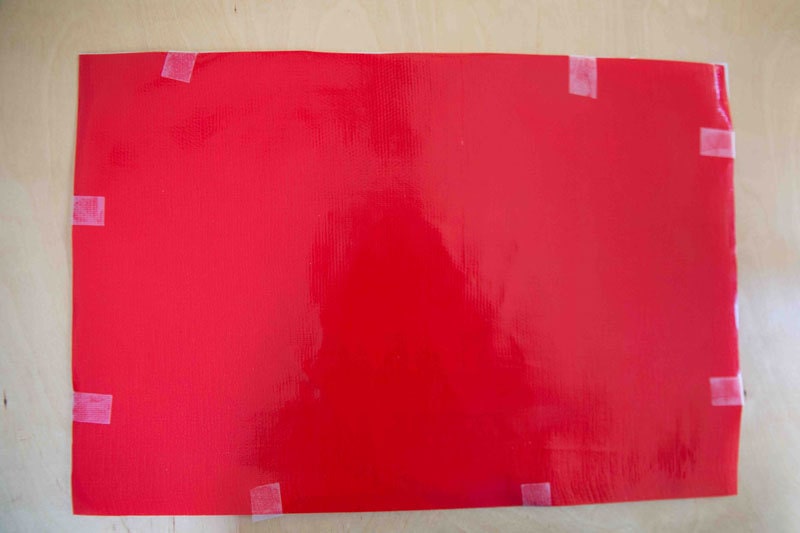 5.) Test your stitches on some spare fabric or some paper (like I did 😉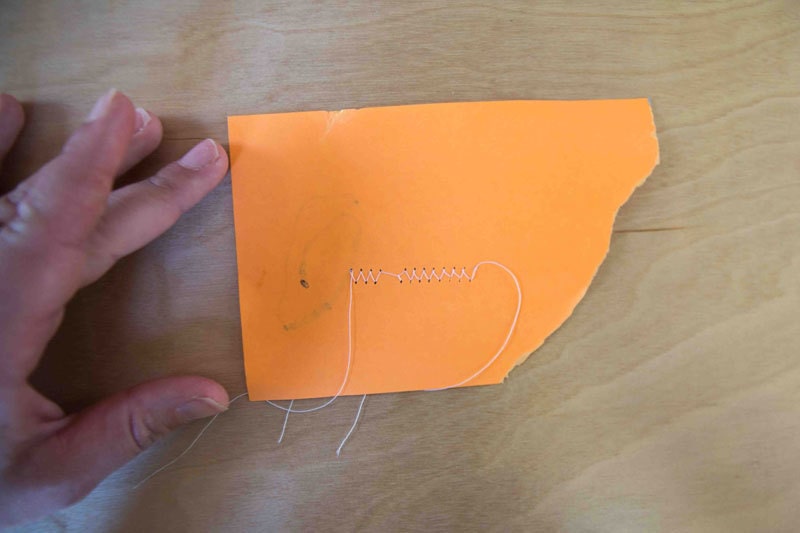 6.) Sew the placemats together and tie off the ends.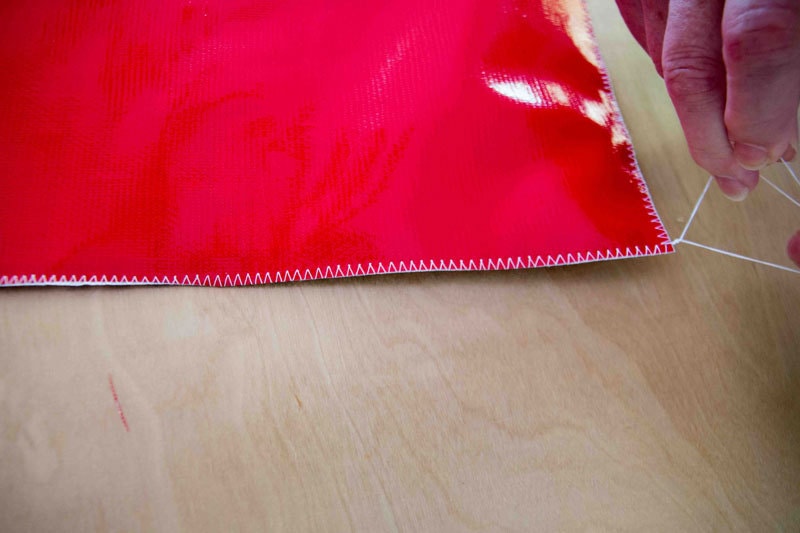 7.) Done! Now go use them an enjoy your on-the-go lunches! And make sure to grab your Glad bags so your kids are excited to eat their lunches!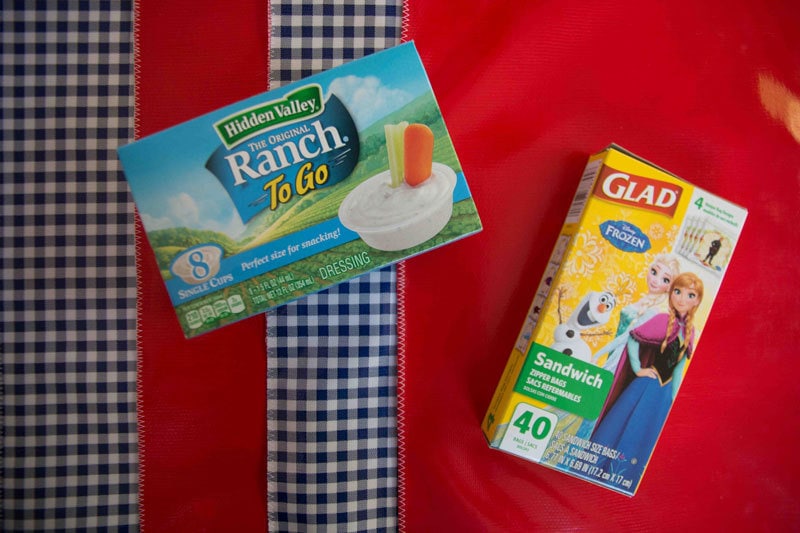 If you like this, pin the image below!