Do you want to know a secret? Outdoor parties are SO MUCH easier than inside ones! This busy mama hates the last minute panic of having people over when you have to clean it top to bottom. Is it just my kids or do all kids hit a wall between 4-6 PM and somehow undo everything I have cleaned? That's why I LOVE entertaining in the summer!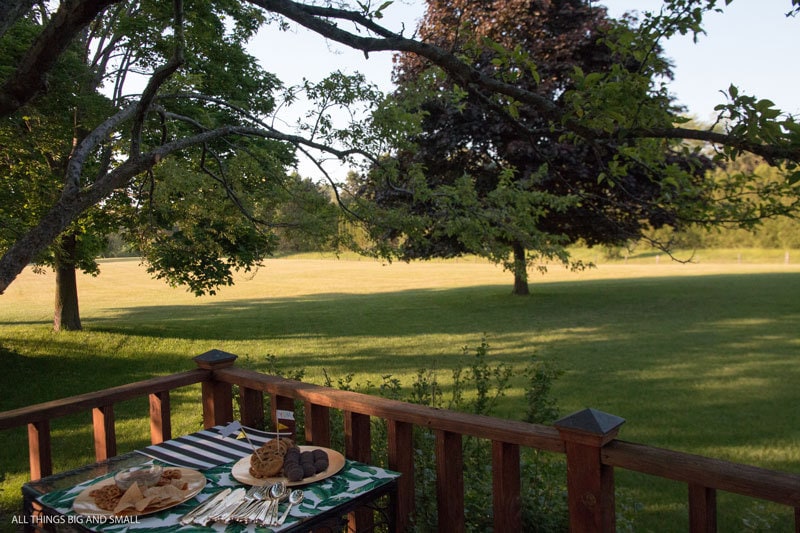 One of the main reasons we bought our house was because of its location. With views of our neighborhood pond, a huge open field, a big back yard, and huge deck, we knew it was the right place for us. So when summer rolls around, we like to entertain outside as often as possible. The kids play outside on the lawn or in the driveway riding bikes, scooters, cars, and the parents get to socialize and enjoy the fresh air (with drinks in hand!)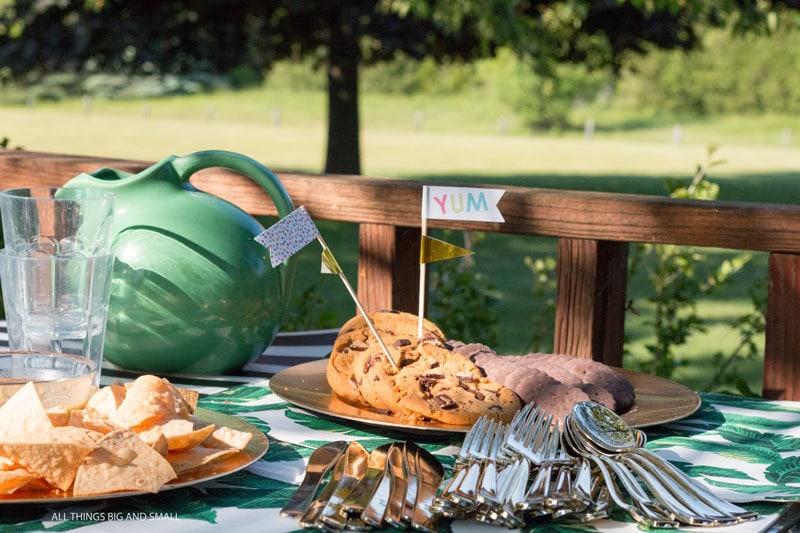 There are no worries about taking shoes off, putting away toys, making beds, or washing floors! We get to focus on what we want–to enjoy the summer weather with our friends (because here in Wisconsin, we get maybe 12 weeks of good summer weather!) We will often have the kids eat inside at the kitchen table because there are so many of them, and then serve dessert outside. The adults can eat dinner outside on the porch on their laps, and serve up easily at our little "buffet." Everything's out so I don't need to worry!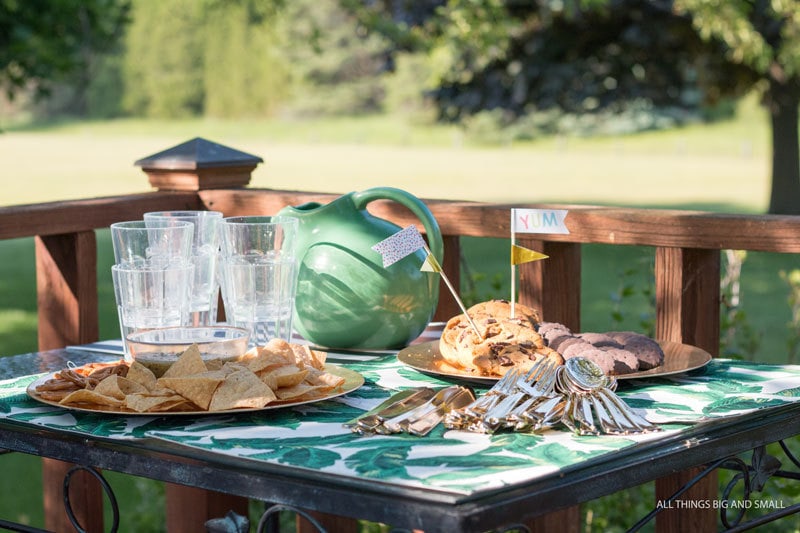 But worry I do about one issue…mosquitoes. Like any mom who has heard the news, I worry about Zika and other mosquito-borne diseases. I even had to skip my cousin's wedding this year in the Bahamas because of them! Fortunately, we do not have Zika in our area; but, we do have West-Nile. So when I heard about TruGreen Mosquito Defense, I was thrilled!
No longer would I have to worry about spraying my kids–I could just spray my yard! TruGreen Mosquito Defense targets the nasty bugs where they live, and their professionals use an innovative mosquito control formula to treat mosquito-havens like trees, shrubs, mulched areas, and all types of ground cover. It helps protect us against biting mosquitoes that can transmit West Nile Virus, Zika, and other mosquito-borne illnesses. Plus, if you find biting mosquitoes in between treatments, TruGreen comes with a guarantee and they will happily come out and do a free re-service! I love finding and supporting companies that share the same beliefs as me–life should be lived outside! #LiveLifeOutside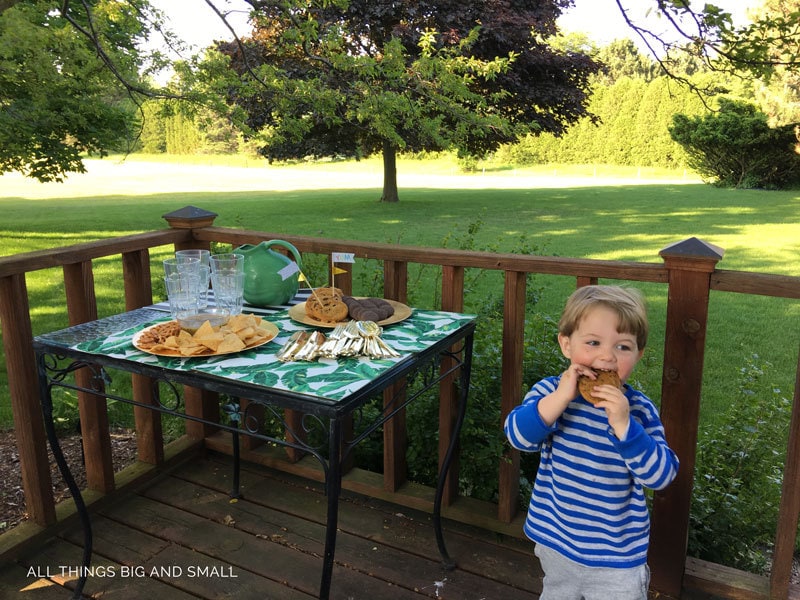 Now here are some easy tips to host an worry-free outside party…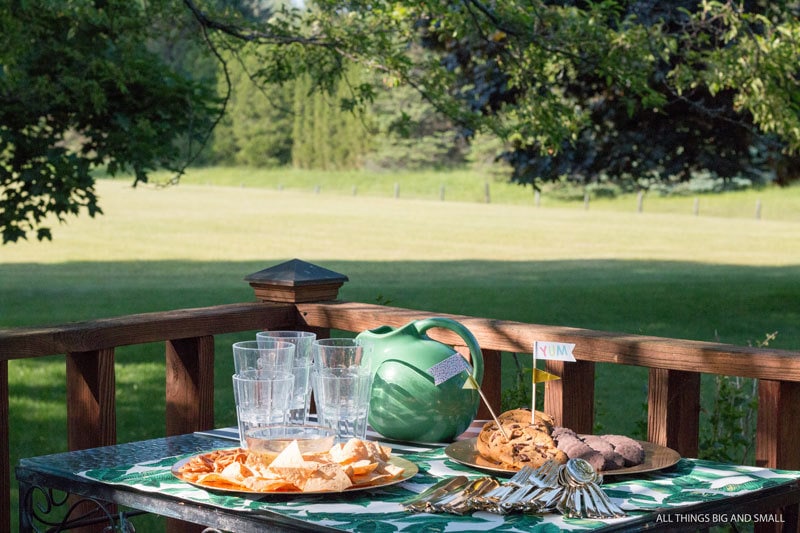 HOW TO HOST AN EFFORTLESS OUTSIDE PARTY
1.) Use disposable plates for large parties.
For groups of more than 12, I like to use disposable plates, cups, and silverware to avoid hours washing dishes. The kids will still use regular cutlery because it is much easier (and sippy cups for everyone!) Spilled milk is never fun so the sippy cups save cleaning up mess!
2.) Keep it all outside (or most of it)
Fewer reasons requiring guests (and kids) to come into the house, mean less mess! I set up a buffet on our porch table and have all the drinks on ice in a cute bucket and cooler next to it. This way people can grab what they want whenever!
I also use clearly marked receptacles for garbage and recycling to keep clutter from building up inside–and it's easier for guests not to have to go in and out of the house using the sliding doors with full hands.
Have comfortable seats available for guests outside–use comfy outdoor cushions for outdoor furniture. I love finding inexpensive outdoor cushions on sale during the summer, so I can mix it up.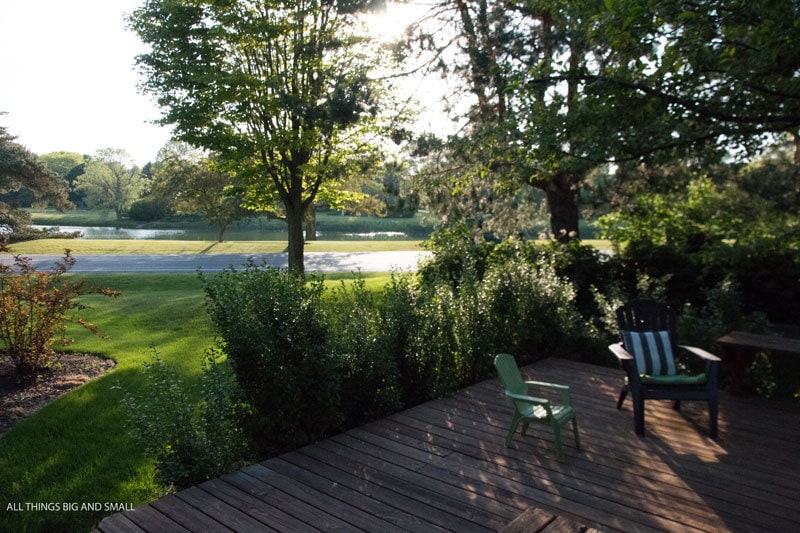 3.) Provide outside entertainment for the kids
Most of the time, my kids will need very little direction outside to enjoy themselves. Something about the outdoors lets their imaginations soar–sticks are swords or wands, a hill is a mountain, and leaves are fairy houses. Nevertheless, we do pull out the kids' favorite outside activities like bubbles, playground balls, bikes, and ride-on toys. But most of the time, they are happy to occupy themselves! Just this past Saturday night, the kids went for a walk (in the field) and they found two deer!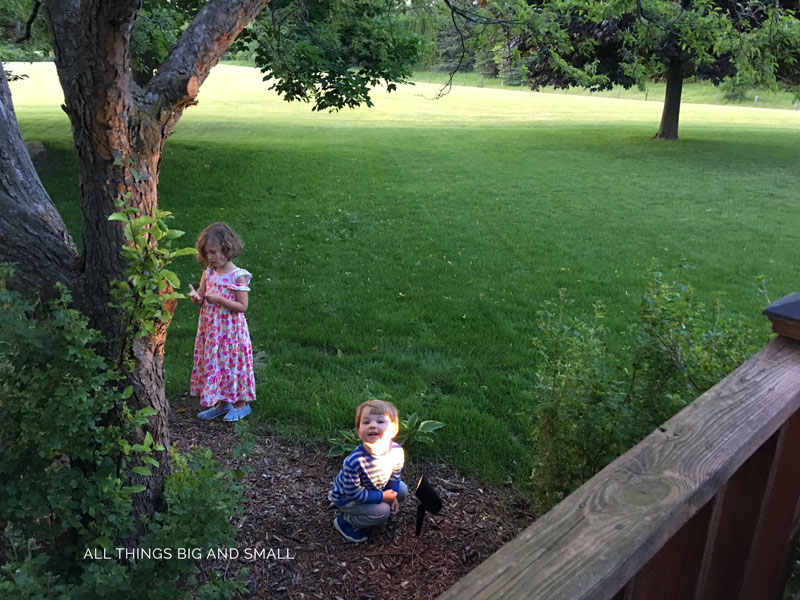 4.) Bring the music outside!
We don't have an outside stereo system, so we use portable speakers prominently positioned where we hang out. This provides us some nice ambience and isn't too loud that the neighborhood hears (and complains).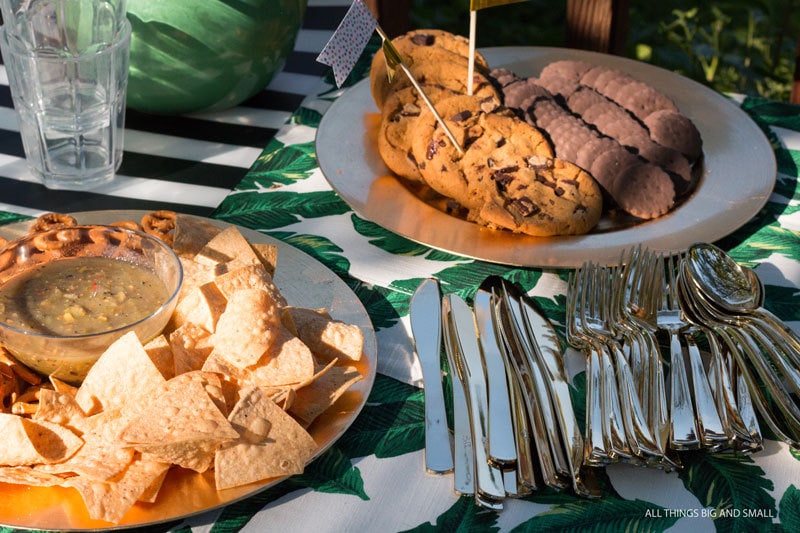 5.) Scratch making it all from scratch!
I don't want to be holed up in our kitchen for hours on gorgeous summer days. So I employ easy appetizers, main dishes, and desserts. Chips and salsa are perfect for easy appetizers, as are pretzels and hummus. Grilling hamburgers and hot dogs is much easier than making a traditional entree, and easy sides like pre-cut-up veggies or grilled veggies beats hours over the stove. For the kids, I always include some healthy snacks like cut-up apples and grapes that they will eat with dinner or after, along with easy desserts like store-bought cookies of different varieties. I find that my kids often don't eat as much as usual when we have friends over, so keeping the healthy snacks out after dinner helps them fill their tummies.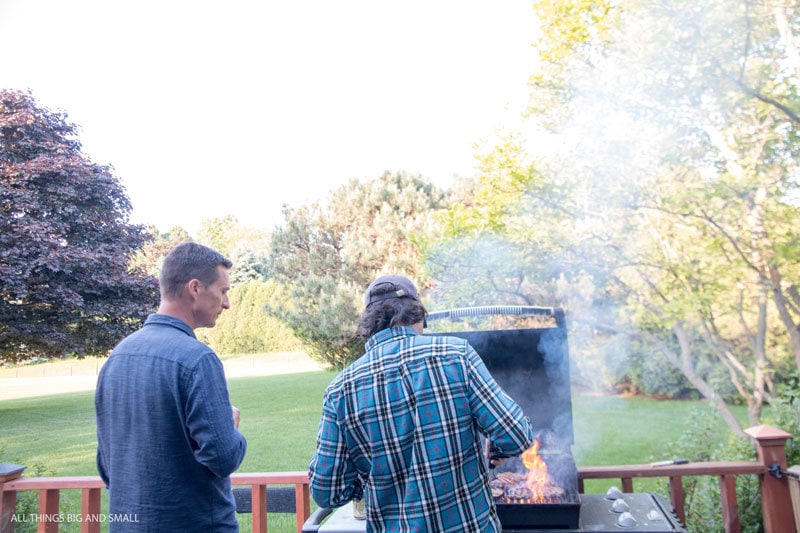 6.) Leave bug control to the experts
I want to enjoy my time with my guests and my kids, and not be chasing them with mosquito repellent. Using a fantastic service like TruGreen Mosquito Defense makes it even easier for busy moms!
7.) Mix it up with decor
Decorating for an outdoor party doesn't have to be difficult! I grabbed several colorful placemats, some inexpensive chargers, and plastic cups for easy entertaining that is fun. Using plastic outside reduces the risk of broken glass (and more mess!). You can always hit up the bargain bin at your local fabric store for some inexpensive fabric for a runner, or a tablecloth too to keep it interesting too!
How do you entertain in the summer? Are you a big fan like me of spending the most time outside as possible! #LiveLifeOutside
I was selected for this opportunity as a member of CLEVER and the content and opinions expressed here are all my own.