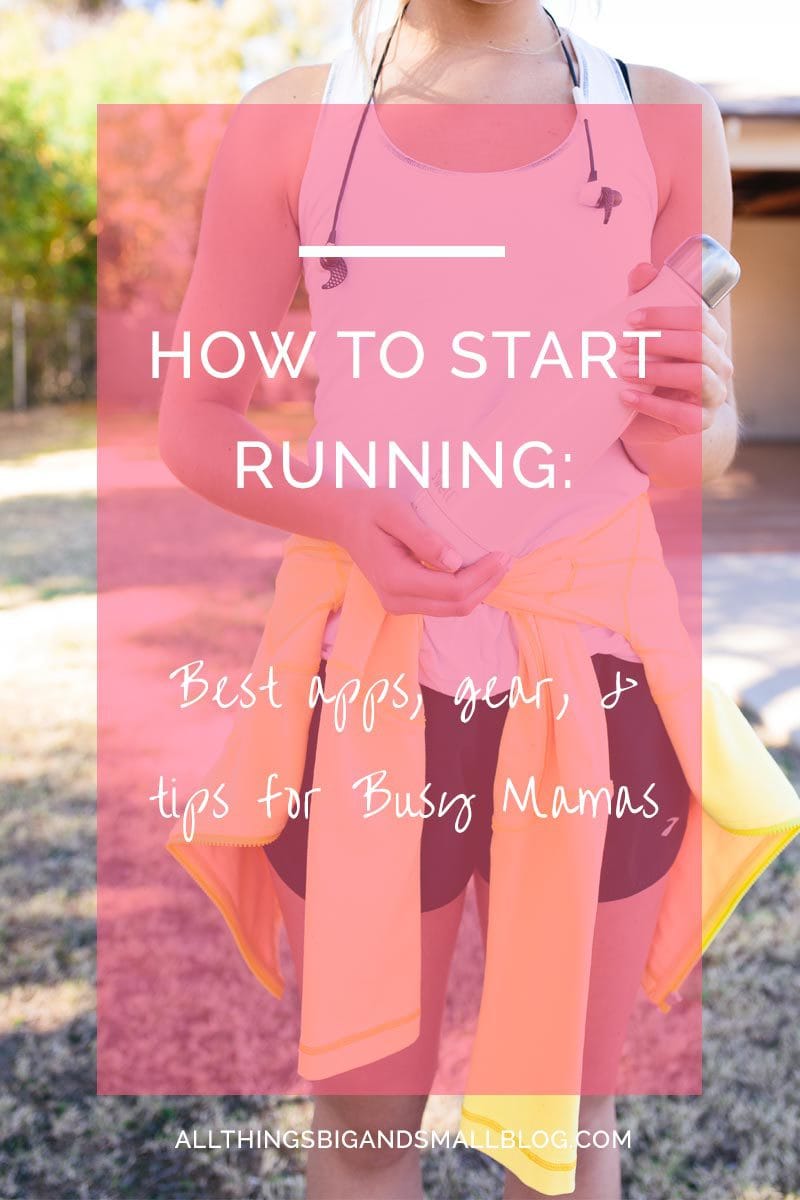 Today, I wanted to talk about one of the easiest ways to fit in a workout with littles, no gym, and no babysitter–running. I have been squeezing in runs here and there over the last couple weeks (ever since it stopped being awful winter here in Wisconsin!) Why? Because, this is the easiest way for me to fit in an exercise and I can even do it while en route to the park (which we did this past weekend! I took the long way to the park and ran one mile on the way there and then ran on the way back!) It wasn't a perfect workout but it was way better than nothing! All I have to do is get myself dressed (let's be honest, I am always in yoga pants these days), throw on my sneakers, grab my iPhone, and buckle the kiddos in the stroller. I pack
sippy cups
and an apple for snacks and we are good to go! I don't go far these days, just about two miles usually. I am working my way up to three miles and then 4.5 my goal. The kids were content and were thrilled to go to the park! They didn't even realize that I took the long way and added 0.5 miles! So today, I have compiled a bunch of tips to get started running and am interviewing a fellow healthy mama who loves running even more than I do….
Karli from Sept. Farm
! Below, she shares some great tips on how to be a healthy mama happy mama and some great posts on running she has written!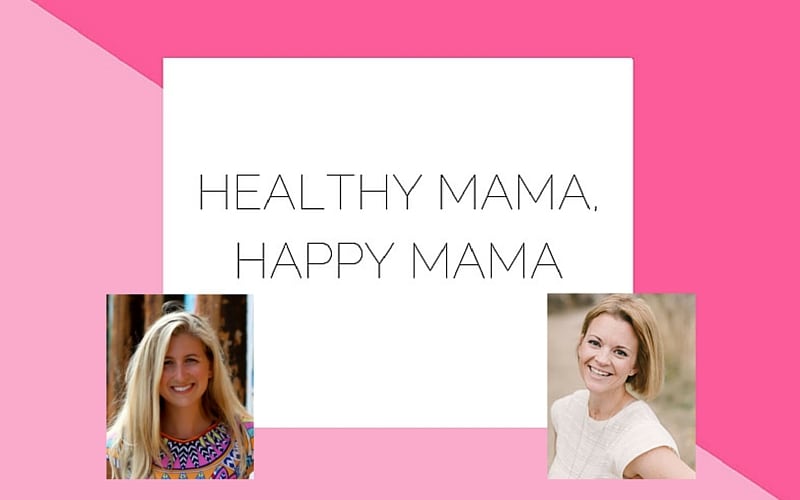 Karli is an awesome mama of two who constantly inspires me with her fitness tips & tricks, whose house I love, and who keeps me accountable during the Tone It Up Challenges, Karli of Sept. Farm! She is one of the funnest gals I know, and I know you will love her too!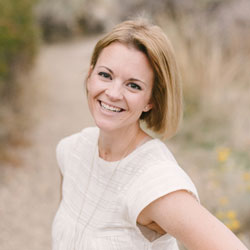 1.) What is your favorite type of workout?
my very most favorite type of workout is running. always running. there are even running HIIT workouts…and i prefer those over all other types of HIIT. granted…i know i'm not supposed to only run…so very recently i've started incorporating some lifting. good news – it's improved my running times. go figure – duh. i think the other piece that makes me such a lover of running is that in my 13 years of the task i have yet to sustain an injury. it just works for me.
2.) What is your number one tip for fitting it in a busy day?
busy day doesn't even seem to be the right term. with two little girls and trying to be one of those work from home moms…there's a lot of boredom. guilt. stress. pull-you-hair-out moments. i described it to my farmer as feeling like i suck at my job every day. granted…this is a little extreme, but it's not far off. i want to do so well at both being a mom, being good to myself, and also feel fulfilled with attempting to start my own business. so…blah blah blah…you don't care about all that stuff. you want my #1 tip! 
my #1 tip to fitting in taking care of myself in a busy day is – WAKE UP EARLY. wake up early. set your coffee maker for

5 am

(or earlier) that way it's piping hot and ready for you when your alarm goes off.  it's amazing how effective warm coffee is to getting my booty out of bed.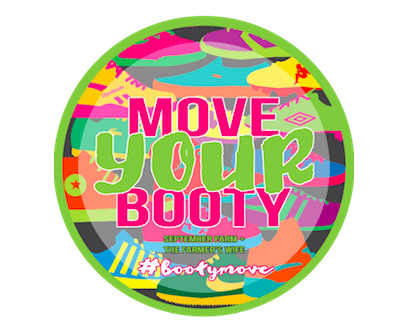 3.) What is your go-to snack?
 oooo! food. i love talking about food. i love eating food more. my go-to snack are kind bars. i love 'em. they're delicious. they have a load of protein with low sugar and it feels like a treat when i eat them. it's a win all over the place. 
if i'm not snacking on kind bars (which are super easy) i usually make myself a piece of avocado toast. 1/4th of an avocado spread over toasted, sprouted bread. grind some salt and pepper on that baby and you have yourself another delicious, healthy snack. 
if it's the evening and i have a few calories to spare you'll find me on the couch with a bowl of popcorn. i always make my popcorn on the stove – one tablespoon of olive oil, four tablespoons of popcorn, salt to taste. 
how many more snacks am i allowed to talk about?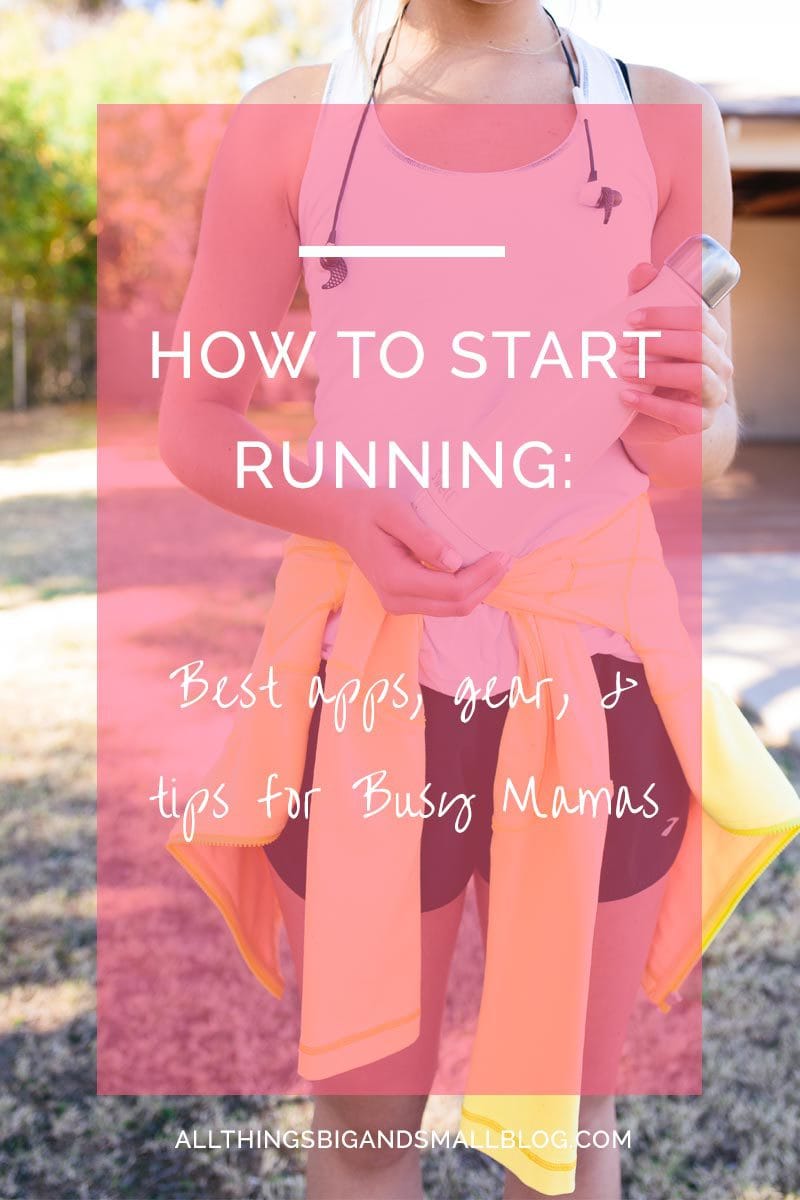 Ok, so running to me is the easiest workout because I don't have to think. I don't have to think about what move comes next, what count I am on, how many reps or anything else. I have done it since I was 13 and found my love for it. I feel like the Nike motto, Just Do It couldn't apply more to anything else. The most important thing to do with running is just to do it! But, if you want to know the apps, gear, and tricks I use to get it done with littles easier, I rounded everything up for you!
 [bctt tweet="the most important thing to do with running is JUST DO IT!" username=""]
1// Apps:
I use
Endomondo
to map and track my runs. I have found that it is really accurate and their interface is easy to navigate. I will probably try out Map My Ride in the future; but, I am happy with Endomondo currently. I also make a Workout Mix playlist to help me power through the run. If I leave my iPhone to shuffle I inevitably get Frozen songs and Lion King! I also use my Fitbit to monitor my workouts. My first one didn't work, so I had to return it but I have been happy with the second. Having the visual count of how far you have gone and how many steps/ miles you take every day is a good motivator to keep on going! Plus, the fact that it automatically syncs with my phone makes it worth it! I track my weight goals on it as well, which helps me keep an impartial view on my progress.
2// Headphones
I use these
earbuds
when I am alone, and just blast the music from my iPhone when I am with the kids. I just put my iPhone in the stroller pocket. That way I can hear them, can monitor any cars coming, and generally just feel more alert. However, when I want to zone out and just run (when I am not with the kids) I use these earbuds. They are the only ones that do not fall out of my ears!
3// Stroller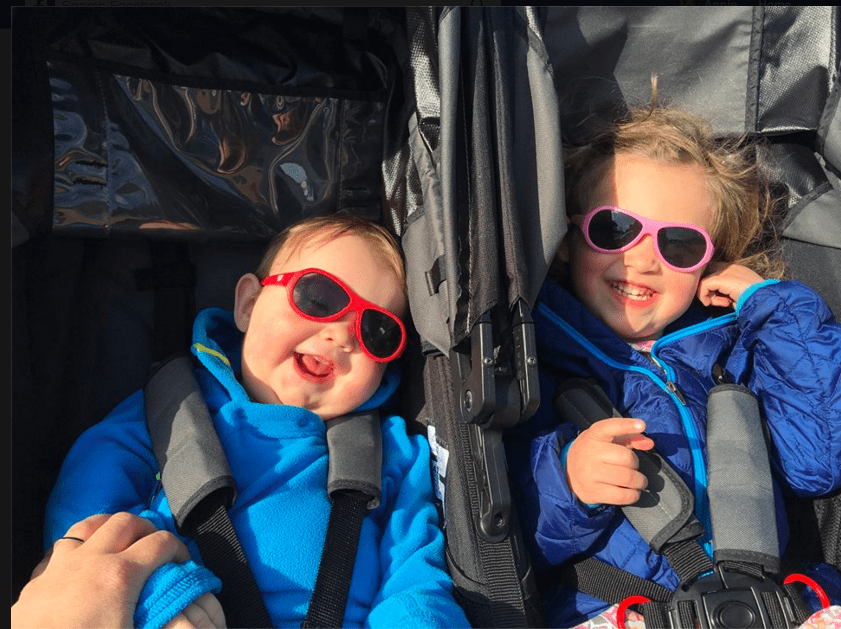 This
stroller
has been a game changer for me and running. Before, we had bought  a used single running stroller (seriously, $20 from a garage sale) and that was what I took B running in. It was great but it was hard to turn (it is an an in-line with fixed wheels). So when we had Jack, I knew it was time to upgrade to a double anyhow, because our in-line
City Select Baby Jogger
 stroller wasn't handling the additional weight well on our uneven ground (we live in a neighborhood without sidewalks and take the dogs for a walk every night around the
pond
). So it was time for the Double Bob (
see how I scored it for less than $450
!) I joke that this stroller is like a Cadillac. It has an amazingly cushy ride. It turns on a dime and is as big as a boat! It handles the uneven ground really well and makes our walks and runs really enjoyable!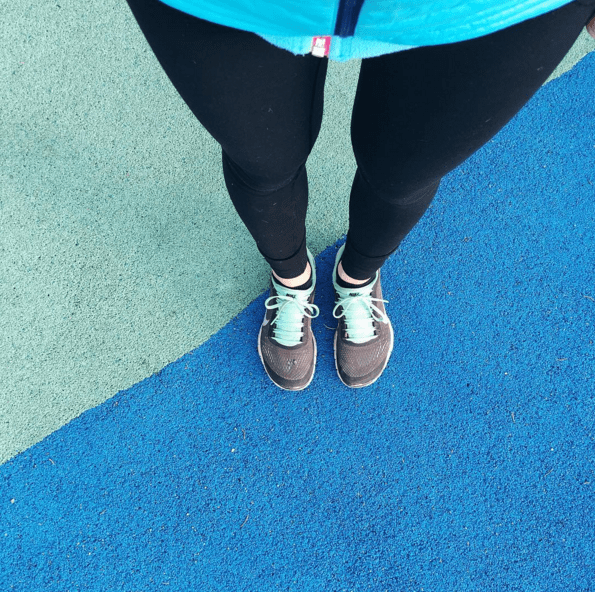 4// Kicks
Every year, I allow myself to buy some new running shoes. I will usually know when it is time because I notice the treads are worn through, my feet start hurting, and well, the shoes look a bit too worn. I have always loved Nikes, they just fit my feet and these ones are cute to boot! I don't even mind running around town in them! These are my current favorites: 
black and hot pink Nikes
/
Black and white Nikes
/
pink Nikes
5// Programs
If you are truly starting your fitness journey and want to work towards a goal, check out
Couch to 5K
. It gives you a fitness program that will slowly work you up to a 5K and is great for anyone looking for some structure for their workouts. For me, I just like to add .5 miles in every week. It is a slow climb but it works well. I have never injured myself running and think that it is due to good shoes, good form, and not pushing myself too hard.
So tell me, what am I missing? Do you have any favorites I need to know about? And make sure to check out Karli's list of
her favorite gear
(I love how she terms it collateral!) And I completely second her assertion that if you have cute workout gear, you will want to workout more! I am still wearing my Lululemon running shorts I bought 5 years ago! And although I love my Zellas my current favorites are Lululemon yoga pants–the high rise ones!
*affiliate links used