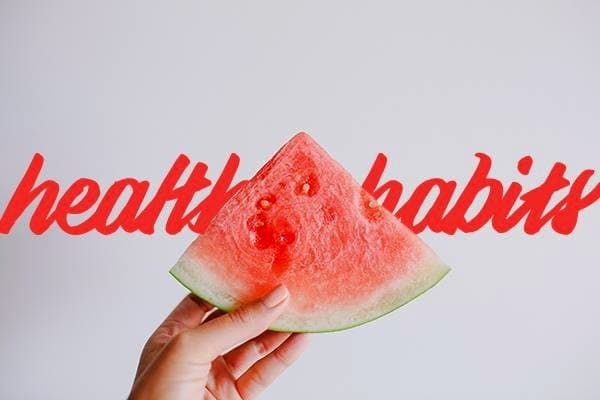 I am no health expert. As much as I try to be healthy by regularly eating organic free range meat, organic dairy, and serving a variety of vegetables, I would be lying to tell you I don't love the usual culprits (oreos, milkshakes, and ice cream!) And I pretty much lived on Count Chocula (yes, feel free to laugh at me) for three weeks this past fall because it was the only thing I could stomach with morning sickness. Now, I try not to make a daily habit of it; but, I am human. And I don't drink coffee so sometimes I will have a coca cola if I am struggling through the day. I figure everything in moderation. At our local grocery store, we have quite a limited selection of organic vegetables and sometimes I balk at the prices and cannot justify it, so we try to generally choose what is important to us (organic, free-range meat and dairy) and minimize the amount of pesticides we are exposed to by usually abiding by the dirty dozen. We try to do the same thing with our toddler…moderation in all things but a healthy foundation. She eats healthy way more of the time than I do, but if we are out I don't hesitate to order a milkshake and fries at a local burger joint.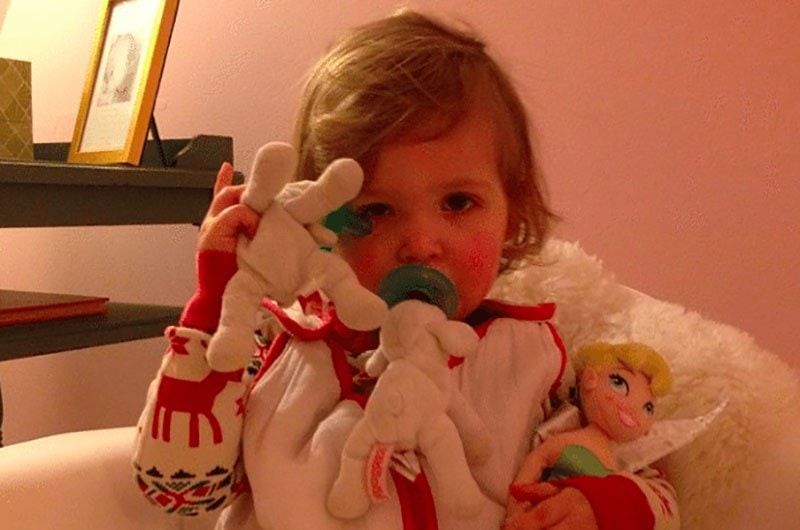 Just this week, B got her first real cold/ virus of the season. Luckily, she didn't start coming down with anything until Sunday (the day after her birthday party) when I noticed she was just "off." Turns out she was just starting a virus. Monday and Tuesday she had horrible fever (102.5 at the lowest with ibuprofen, spiking to 104.4 Tuesday night!) Why is it that their fevers always spike around midnight?! Today, luckily, her high fever broke (it is down to 101.5) but we are still just hanging around the house (she still has a cough and a runny nose.) B seems to get a couple of these viruses every winter and no matter what kind of cold it is, she always seems to run a pretty high temperature. Her dad as a kid was just the same!
Even so, I got to thinking that it is pretty incredible that she has made it all the way to February without getting sick since July! I think that this is probably due to a number of reasons and luck: unfortunately, we don't have a lot of playdates but we do get out to the library, music class, and gymnastics free time every week; she eats pretty healthy for a toddler, we practice lots of hand sanitizing with eco-friendly products, and she gets good vitamin supplements each day. Now that I say this all, I bet I will jinx it and we will be sick non-stop 😉
As far as all of these factors are concerned, I feel like we have the most control over her diet and supplements. Obviously, we could cut off any contact with other people in the winter months but that doesn't really seem to be healthy in any way. And I might go nuts. She needs to get sick to build up antibodies and she needs to play with others for socialization. So these two factors are what we will focus on here, it is just the stuff that seems to work for us (nothing special in particular.)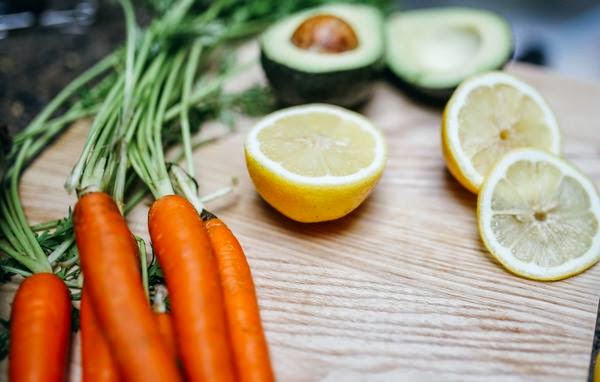 We feed her pretty much everything we eat–no special dinners menus for her, and try to employ the "Bringing Up Bebe" mentality. The French philosophy quickly summed up is to serve kids a variety of meals, and don't comment on how much they eat or don't eating; thereby, taking the power struggle out of eating. It has worked pretty well for us. She still doesn't love some vegetables like broccoli, cauliflower, or carrots and peppers; but, she is really good about eating her dark leafy greens like spinach, kale, and swiss chard. So we continue to serve all kinds of vegetables but let her pick out what she wants. And that is dinner. If she is hungry, she is hungry and she learns. She usually will drink extra milk that meal if she isn't feeling the dinner. But there is no dessert because I don't want her habitually to learn that she can just not eat dinner and hold out for something better for dessert.
But like all moms, sometimes I worry that she isn't getting enough vegetables or protein in her diet. Even though I know that kids will eventually eat what they need, as a mom you always worry. After talking to one of my veteran mom friends (she just had her third kiddo this December), she tipped me off to employing smoothies to get in some veggies and protein. So I have started giving her healthy smoothies a few times a week in addition to her daily vitamins and supplements. I use whole foods wherever possible but sometimes, I add some quality supplements. The supplements can add up, so I was absolutely thrilled to find an online marketplace that had prices that if not rivaled, beat Amazon's. Thrive Marketplace is a member's market where you pay an annual fee, but have free shipping and get warehouse prices on health foods. It is like an online Costco. I love Whole Foods but I cannot stomach their prices (or the 40 minute drive). So the ease of ordering online and saving time and money is obviously very alluring. Check out Thrive Marketplace for your free trial and get 15% off your first order–which knocked all of the below products below Amazon's prices! I obviously buy wherever the lowest price is, and so below I have linked from the source where I have found the lowest price (some are from Thrive and some are from Amazon.) Thrive carries a ton of products, but those that cannot be found there, I pick them up from Amazon.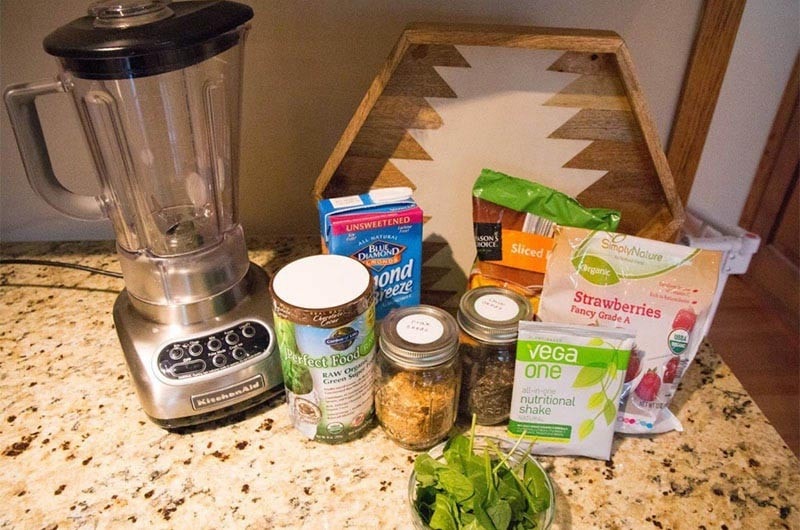 I throw all of her favorite fruits (frozen to save $$) in there with some whole fat yogurt (or almond milk), a cup of fresh spinach (but you can use frozen too), and then try to add some other goodies: protein powder (we just tried this out and like it), vegetable powder, gelatin (gelatin is really lacking in our diets and has wonderful nutritive properties), chia seeds, and flax seeds. With all of the berries and yogurt, she really doesn't seem to notice the other healthy foods and I feel like she is getting more  of a complete diet.
I have tinkered with adding spirulina too but haven't gotten around to it. But this is what we use, after consulting several websites like MamaNatural, Nourished Kitchen, Wellness Mama, Keeper of the Home, 100 Days of Real Food,
I know that vitamins and minerals are best utilized by your body when they are in your diet, but I figure adding some daily supplements can help fill in the holes in her diet (and mine–another post to come soon on my new healthy habits I am trying to implement.) So these are what I give B everyday and she loves them: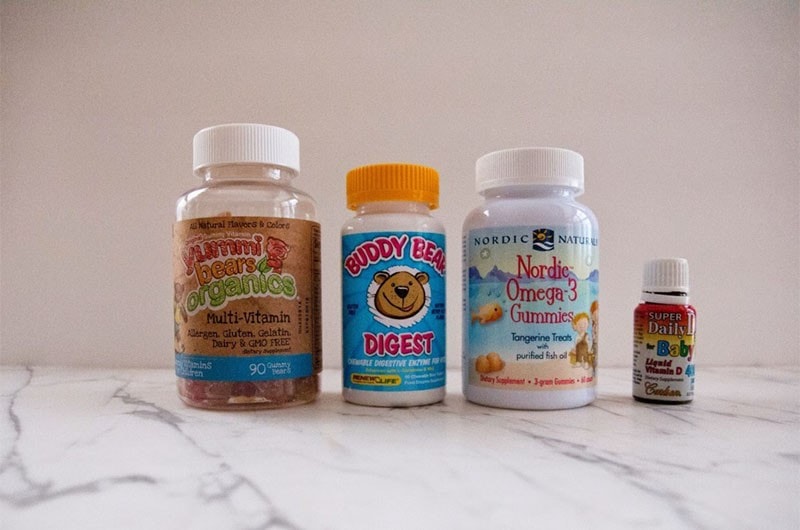 Yummi Bears Organics Multivitamins. These were recommended by 100 Days of Real Food (another favorite website of mine that has great guides on what to buy where, and lots of healthy recipes.) She recommends these because they are free of artificial dyes, flavorings, and sweeteners if you choose to give a multivitamin (she doesn't, I do.)
Nordic Naturals Fish Oil Gummies  I know we should have fish at least once a week but it is not something we currently do. I absolutely hate fish, and growing up in the midwest with the lack of really fresh fish (obviously it has gotten better over time) I never was introduced to it as a kid and still dislike it. I know I should rectify that for B but it is not something I have prioritized yet. So, I give her fish oil supplements from Nordic Naturals Fish Oil Gummies. Omega 3's and DHA are so important for little one's brain development, I try to make sure she gets enough and some good omega 3's and DHA from grass-fed beef and grass-fed butter.
Buddy Bear Digestive Enzymes and Probiotic: I recently started giving her this, and I am sure we will switch brands eventually to another probiotic to give her the most diverse range of intestinal flora ,but she likes this one for now. I have heard good things about these probiotics, BioGaia Protectis  and I am thinking about buying them when we run out of our current ones as well as Udo's Choice Probiotic Blend.
Before she was drinking lots of milk (and we were breastfeeding), we supplemented her Vitamin D with Vitamin D drops from Carlson. You have to make sure to always check out your vitamins and make sure there aren't any added chemicals. These are good and she never seemed to mind them.
Lastly, we use lots of Honest Co. sanitizer spray. I keep one in my purse/ diaper bag, one in each car, and try to always wash my hands the first thing when I get home. It is harder to get her to wash her hands as much, but I hope with E building a stool for her so she can more easily reach the sink, we will increase that habit. But every single time we get back into the car from the grocery store, library, or gymnastics, we spray our hands. Honest Co. has a great one that is not gross and is eco-friendly. I cannot stand Purell because of the chemicals and the texture. If you haven't ordered from Honest Co. before click here to sign up, for a free trial! We use their diapers when traveling or when out and about, and all of their personal products for kids.
Again, we aren't perfect. My healthy eating is FAR from perfect and I gross my husband out in my ability to down sweets. I just may have polished off 2 lbs. of Valentine's Day hearts in several days last week. Yep, disgusting. So I try to balance it out and keep my unhealthy eating to a minimum. Some weeks are better than others. I still allow B to eat food when we are out, and I am by no means as strict as some of the bloggers I mentioned above. I consider them to be knowledgeable health advocates but we can't live exactly how they do, and nor do we choose to. But knowledge is good and the more I know about healthy choices, the more I try to change.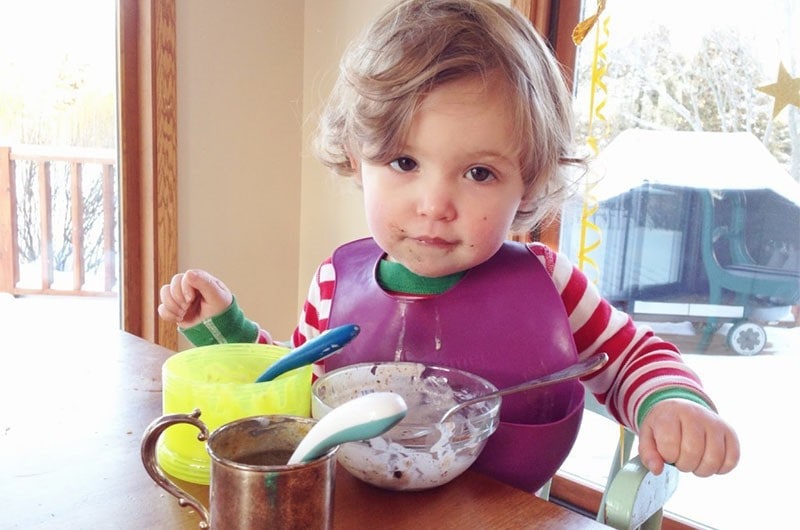 B: Puh-lease Mom, I want the good stuff. No smoothie today–just ice cream!
*UPDATE: Right after writing this post, my toddler made a liar out of me! After three days being sick, and a decreased appetite for both liquids and solids, I just wanted B to eat. So, after she refused oranges, smoothie (recipe above), yogurt, banana, crackers, and cheese, I offered her ice cream. And what did she do? Gobbled up two whole scoops! Sometimes, you just have to roll with it. I would rather her eat something unhealthy than nothing at all when she is sick. And man, did she love it! Just wanted to keep it real because I am positive this is not the last time my daughter has made a fool out of me!
photos 1 and from Death to the Stock Photo
I have joined a link up party on motherhood, make sure to check it out and connect with other moms at Mommy Moments at The Williams' Journey!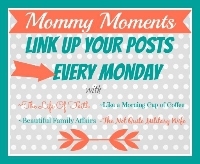 *these links contain affiliate links which gives me a small commission if you choose to purchase the product. With all of these links, they are the cheapest source I have found regardless of the commission I might earn, and are only to products which I have bought myself and believe in! Thank you for helping support All Things Big And Small!