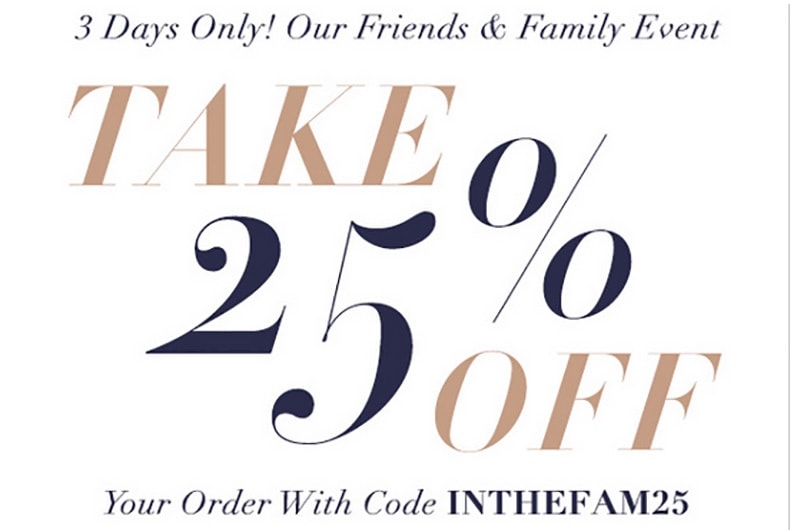 It is the Friends and Family sale time of the year. So today, I have rounded up my favorite picks from the Shopbop's Friends & Family Sale!
. Everything is 25% off with the code INTHEFAM25 so it is a great time to stock up on wardrobe staples. The good sizes go fast, so be sure to grab them before they sell out! I tend to buy my investment pieces from Shopbop and Nordstrom during these sales. I think everyone deserves a nice pair of jeans, a good purse, or some favorite sunglasses. Then you can layer on whatever trendy stuff you want from stores like Forever 21, Target, or H&M but buying the quality long-lasting stuff will make your outfit stand the test of time. Shopbop is connected with Amazon so if you are an Amazon Prime member, you get free 2-day shipping and free returns. Moms, time to put that Amazom Mom membership to good use!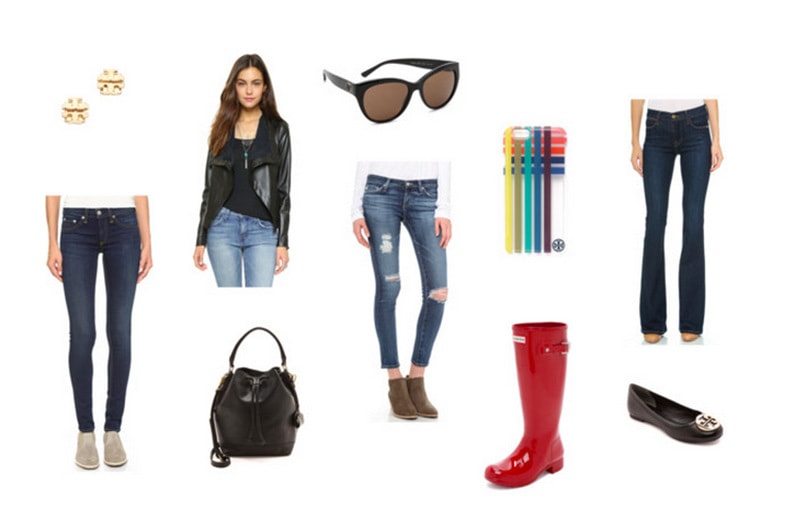 Tory Burch Studs/ Blank Skinny Jeans only $66/ BB Dakota Brody Drapey Jacket/ Madewell Bucket Bag/ Tory Burch Full Rim Cat Eye Sunglasses/ AG distressed jeans/ Tory Burch iPhone Case/ Hunter Boots in Red/   Frame Le High Flare Jeans/ Tory Burch Reva Flats
I need a new pair of jeans. My current favorite pair has been pretty much my go-to pair anytime I want to look cute since Bowe was born, 2.5 years ago. This pair from Blank Skinny Jeans is only $66 so I might have to give them a shot. These AG distressed jeans are a cult favorite, and are always in rotation at Southern Curls & Pearls (who obviously knows good clothes by the depth of her wardrobe!) And the fit of these Rag & Bone Skinny Jeans are perfect! They really suck you in. If you want to get in on the return of flares, these Frame denim ones look pretty amazing. High rise flares are so flattering, I am so happy that they are back in! Nothing makes your legs look longer. And for a budget-friendly alternative, this pair  of Blank High Rise Flares is only $66! If you live in a warm climate, be sure to pick up these cut offs they are only $66 (or stock up for an awesome pair of jean cut offs for 50% off for next summer!)
As always, Tory Burch is on point. Her studs would look great with any outfit (even yoga pants!) Her Reva Flats are good with everything. I got my first pair TEN YEARS AGO this month. They are still my go-to pair of flats. And how cute is this iPhone Case? I love all the colors and it is transparent so you can still see your fancy iPhone. Her bucket bag is gorgeous, but for my lifestyle it's a bit much. I think this Madewell Bucket Bag looks really similar for almost half the price!
And any discussion of wardrobe staples would be remiss without mentioning these amazing Hunter Boots. I have a navy pair and wear them all the time. I bought them in college and they are still kickin'. They get better and better the more you wear them! They are indestructible and are a English classic for a reason. Look at them on two wildly different style icons.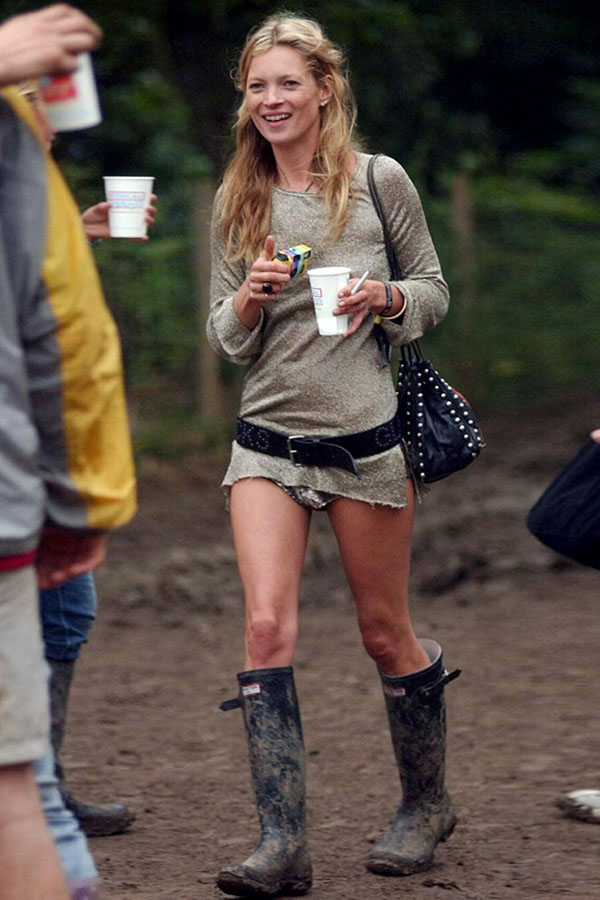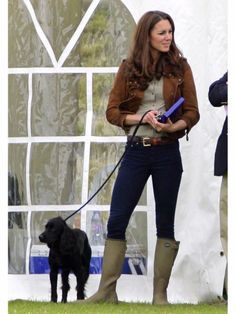 Again, I think a good outfit is made by mixing high and low pieces.  B having a solid foundation of the outfit, by investing in the good foundation pieces (a good pair of jeans, a nice wallet–my favorite from Gigi New York still on sale), a classic pair of shoes (my favorites- Tory Burch Reva Flats) you can layer on cute trendy stuff. I like to pick up cheap pieces from Forever 21, Target, or H&M and layer them with these timeless staples that I always try to stock up on during these sales. What are your wardrobe staples? Remember that the good sizes sell out fast, so pick them up while you can. You can always return it for free with Shopbop and remember everything is 25% off at the Shopbop's Friends & Family Sale! with the code INTHEFAM25!
Speaking of cheap pieces, make sure to check out my favorites from Target–those scarves would look great with any outfit!