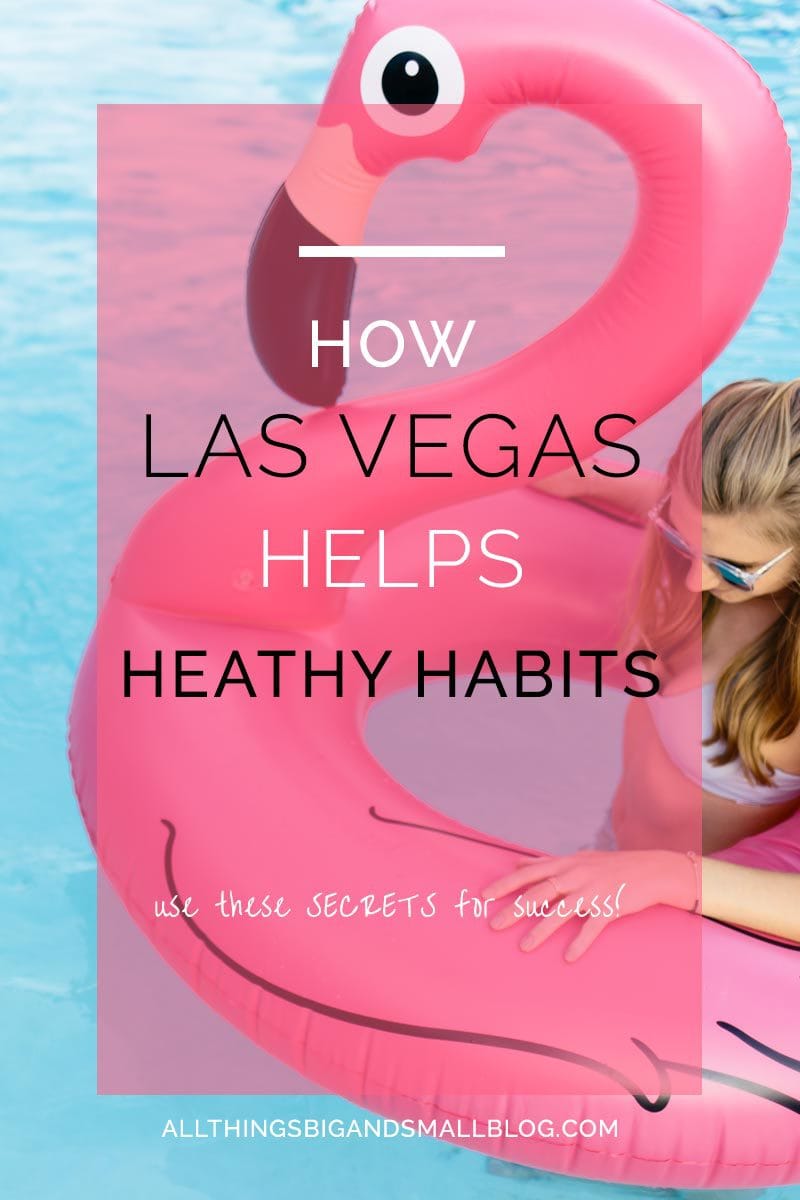 This week, I accompanied my husband on a work trip to Las Vegas. It was my first time there, and to be completely honest I was blown away. It is by far the WEIRDEST place I have ever been. I enjoyed the time to get some work of my own done without any interruptions (ahem, children) and some downtime relaxing by the pool. But, what struck me the most is while we were there I was amazed at how much casino owners understand about habits and human psychology. It is in casino owners' best interest to understand human nature and exploit it for their business; so, by examining what they are trying to make us do, we can conversely understand how to not only avoid but also to help establish healthy habits.
You see, I have been reading a lot about establishing habits lately. And I am sure I am not the typical Las Vegas tourist: I don't gamble, I don't drink much, I am cheap as hell about eating out, and like to go to bed early and wake up early, I hate taking cabs (I would much rather walk somewhere), and hate being indoors all day. I am pretty  much their worst customer ever! And I am also incredibly cynical whenever anything touts itself as "free!" or "save money" when it is actually asking you to spend money.
So here are the things that I noticed and that I think everyone can learn from casino owners. These are tips on how to establish and keep healthy habits: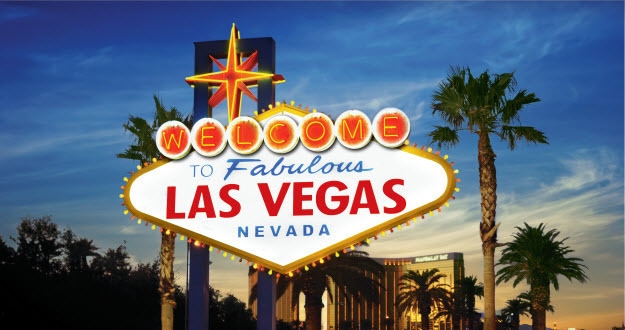 1.) Remove obstacles
Some casinos will even have open air gambling. You can merely walk in off the sidewalk and start playing at a slot machine. There are not even doors! Casino owners understand that by removing physical boundaries or obstacles, people are more likely to come in.
So in your own life, if you want to start exercising once a day make it as easy for yourself as possible. Bring your gym bag to work (so you always have your stuff), put on your workout clothes first thing every morning, and keep your workout gear by the door so it is always ready to go (this is what I do–I wear yoga pants everyday and only have to grab my running shoes and phone to go running–I even leave my headphones in the stroller in the garage.)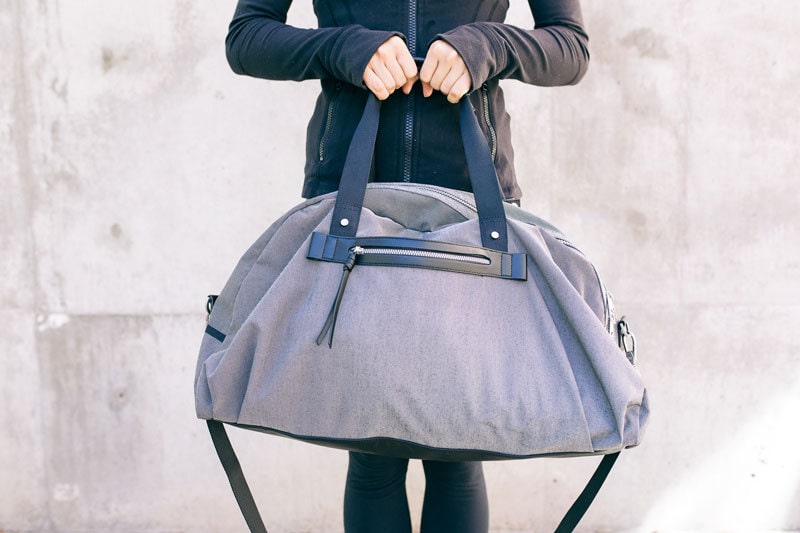 2.) Power of Suggestion
You know why all of those lights are neon colors and literally screaming for your attention? They want to grab your attention! Just by grabbing your eye, they are cueing your brain to say, "why not gamble?" If you want to drink more water every day, then try by using a very deliberate cup. For me, I use my S'well water bottle. I know it is 25 oz and I should drink three of them a day. Every time I see it, I remind myself to drink some more water. The same could apply for wearing your workout clothes if you want to workout, leaving a book out if you want to start reading more, or conversely putting away the remote control if you want to watch less television.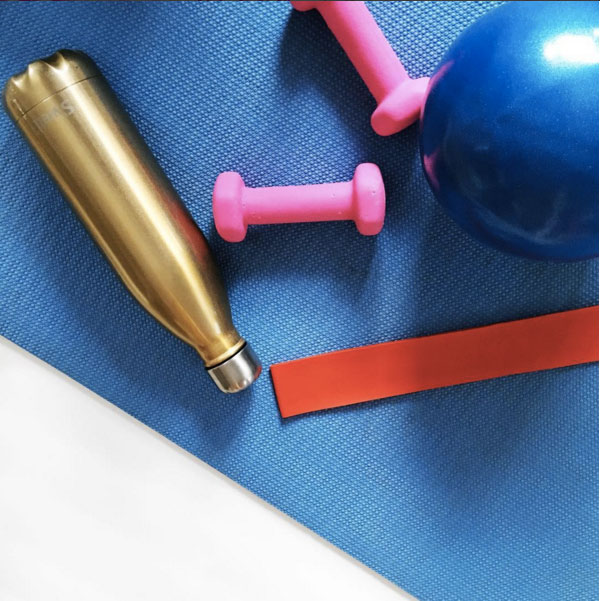 3.) Accountability
You know the saying "What happens in Vegas stays in Vegas." Well, they are pretty much trying to destroy any accountability factors you have. Instead, use accountability to your advantage. Tell a friend you are going to start running three times a week. Next time she sees you, she will ask. Or, better yet, make a workout buddy. My friend and I have gone on several runs together. When I lived in Chicago, we would all try to go to the same Barre class. Not only would our kids get to play in daycare together but we were forced to text one another if we weren't going to make it.
Rubin discusses how she would tell people at work that she is a healthy eater, and then would be forced to uphold that assertion. People knew she liked to eat healthy, so they eventually stopped offering her cupcakes, pizza, cookies. It made it that much easier.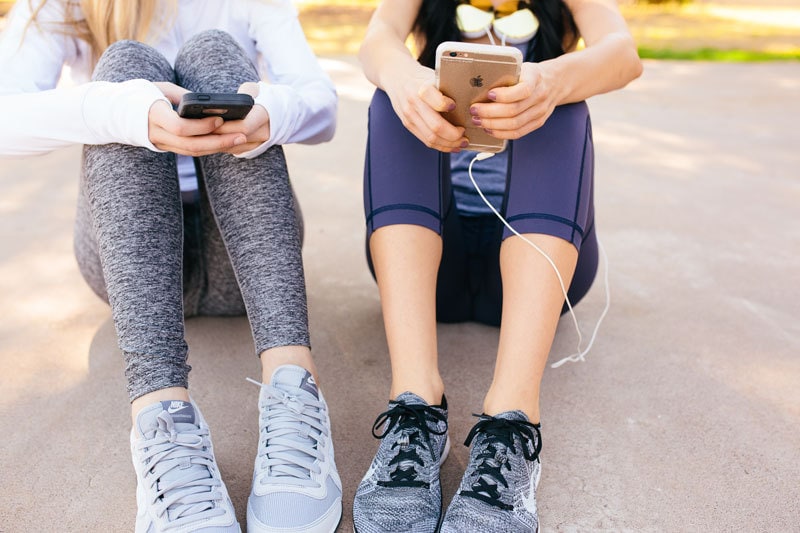 4.) The first $10 is on the house…
Casinos want you to start gambling because they know if you start, it is much harder to stop. We joked that it is just like a drug dealer saying "the first time is free…" knowing full well that you are going to want a second one. So if you want to start a healthy habit, then just try doing it a little bit. Try telling yourself you are going to workout for 5 minutes. Once you get going and are working out for 5 minutes, you aren't going to want to stop. If you are going for a 5 minute run, you may as well just go for a 20 minute run! Conversely, if you don't want to do something…don't even start doing it! If I sit down in front of the TV and tell myself, oh, I will just watch 15 minutes. I know it is not going to be 15 minutes. In this age of Netflix binging it is way too easy to lose hours. So just don't do it! Helen Rubin talks about people that are moderators vs. people that are abstainers. Sometimes it is just easier to be an abstainer. Tell yourself, no cookies for a week and stick to it. That way, you don't have to use your willpower to say "only one cookie."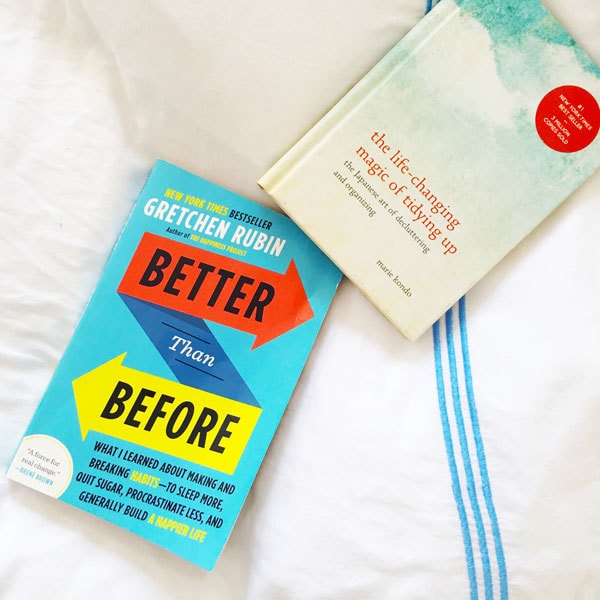 5.) Surround Yourself
We are the average of the five people we spend the most time with. If you are surrounded by people gambling and drinking too much, chances are you will too. So conversely, if you want to be a better person and start some new healthy habits, surround yourself by people that make you a better person. Now, don't get me wrong, don't go ditching your friends; but, do try to find friends that support your new lifestyle choices, or surround yourself by people that do. You know why challenges do really well? Well, one of the reasons is that you can see how many other people are doing it. You can interact with them in a Facebook group, or in a real life group. Want to start running more? Join a running group! Want to eat healthier, join an online community! Want to reduce the amount of chemicals in your life, join my facebook group (where I share specials, tips, and discounts to all my fans!) I find so much inspiration by following likeminded friends on Facebook, (many of whom I have never met in real life!)

So tell me, what are you going to do to make your habits a reality? On the plane ride out I enjoyed 3.5 hours of reading my latest self-improvement book, Better Than Before by Helen Rubin. While Evan sat next to me and read The Life Changing Magic of Tidying Up. Just call us wild party animals!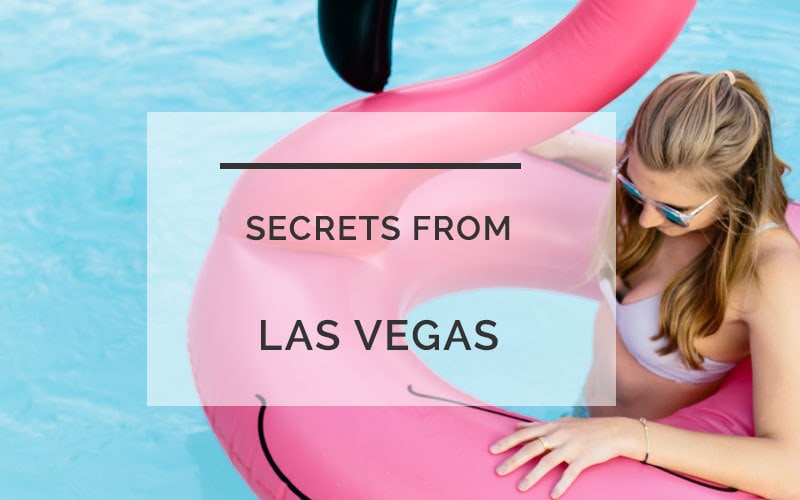 Linking up with Amanda at Meet at The Barre, High Five For Friday with Katie, Tif, Della, Caitlin; Oh Hey Friday with Karli and  Amy; Five on Friday with Liz & Christina.