As we finish up painting our nursery–the project that goes on forever! I realize I haven't shown any inspiration photos. Since we aren't finding out the gender, I have been doing my best to keep the space pretty gender neutral. This room will serve as the nursery for any future kiddos as well so by keeping it unisex, we can just add boy or girl accents with each kid. Although, it does mean that the room might be looking a bit stark for the time being.
I do love that all of these rooms have neutral bones but have been designed for their own little one!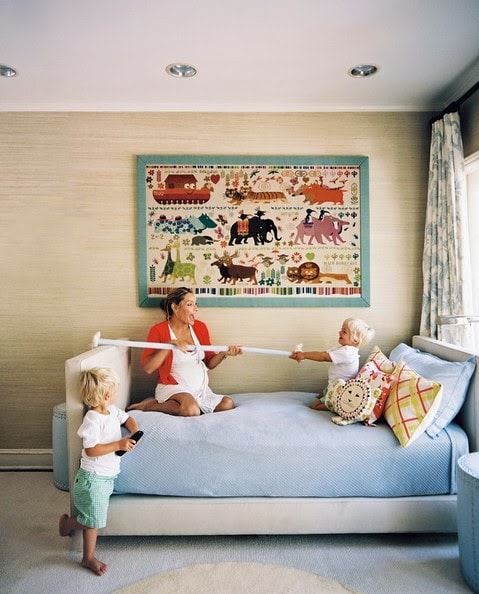 Lulu de Kwiatowsky via
Lonny
So this is a bit more girly, but I love it!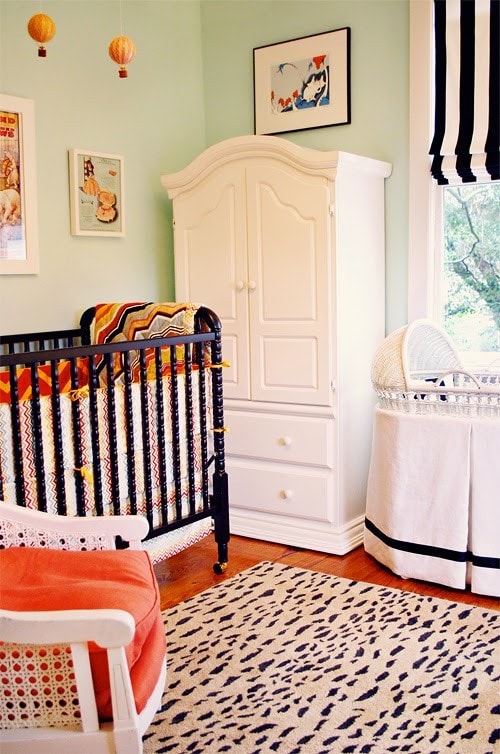 This one is a bit more grown up, but you can see how adding some bright colors makes it much more homey!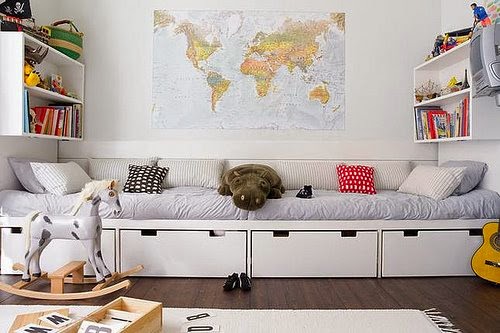 This is a classic warm modern space!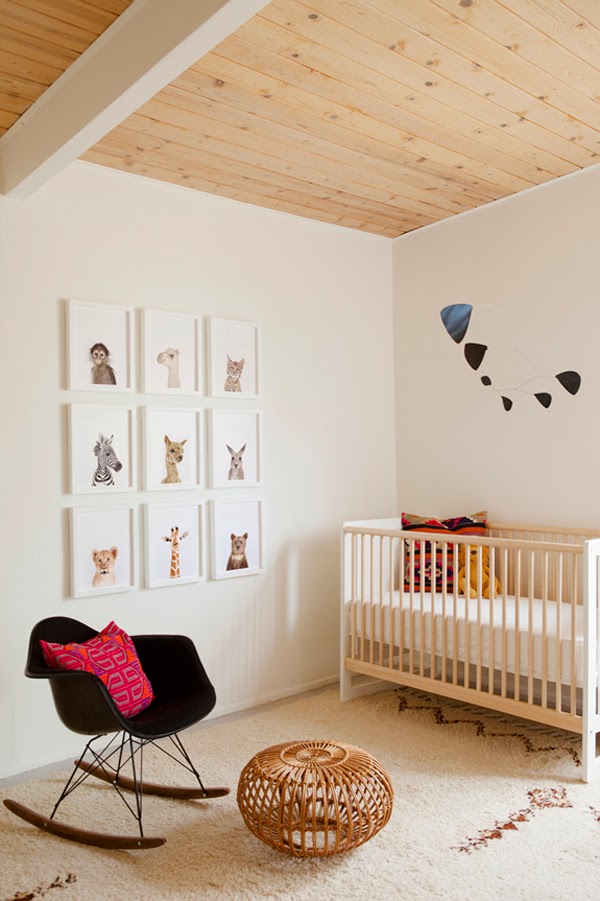 This one is obviously more girly, but I think with switching the gold out with blue and changing the rug, it could be great for a boy too.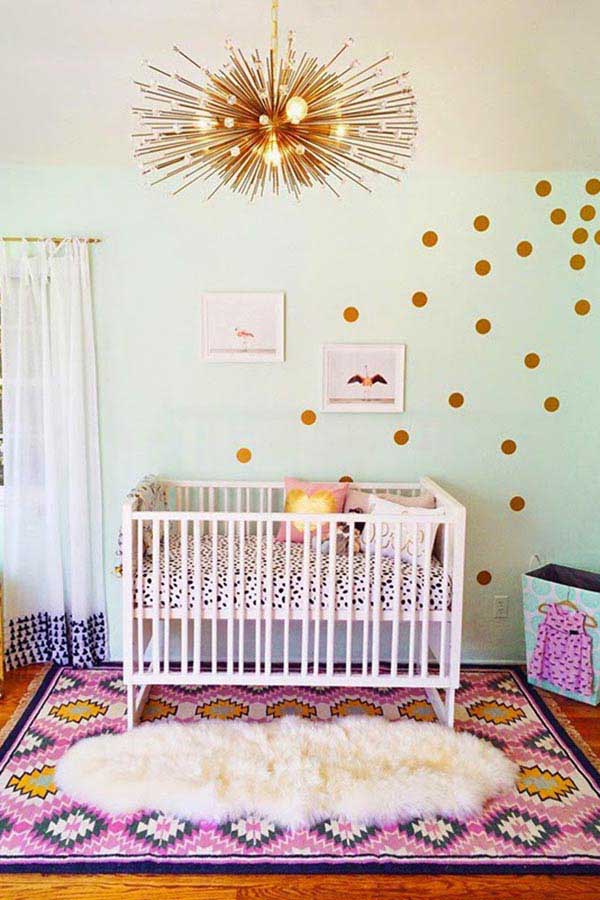 This is Love Taza (formerly the Rockstar Diaries)'s nursery for her (now) three kids. White walls with lots of colorful accessories/ furniture!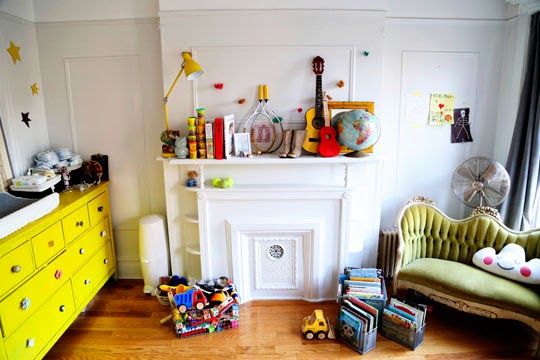 What are your thoughts? Did you find out the gender of your baby? Although the surprise is so exciting, the suspense is killing me these days! Promise to reveal our progress on the nursery ASAP. We are now just waiting for the windows to cure before putting them back in and hanging our DIY curtains!
I am linking up today with Thoughts for Thursday at
House of Malones
and
East Coast Chic
! Be sure to check out the wonderful ladies!