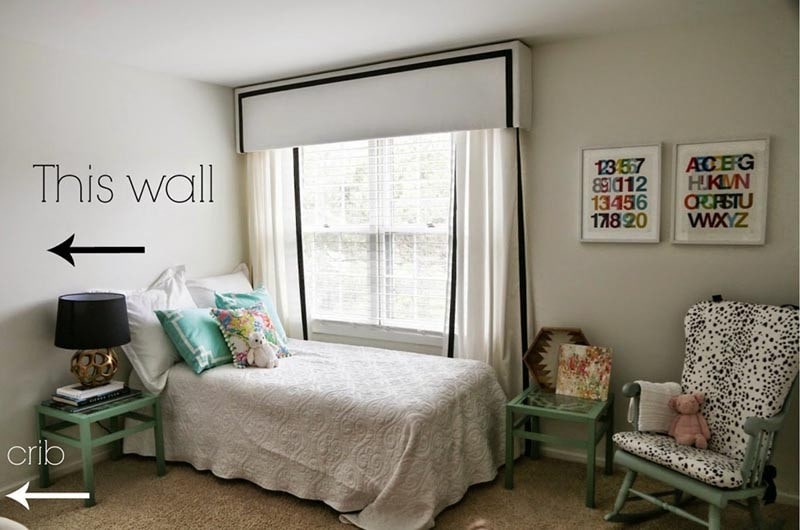 We have two full bare walls in the nursery. Right now, I am trying to figure out artwork for above the crib. We are still waiting on putting in a painted wooden headboard and footboard on the bed, and probably some antlers above it. For over the crib I am still trying to figure out what to do… I have a couple ideas and have laid out three basic options.
OPTION 1: Sharon Montrose Animal Print Shop Grid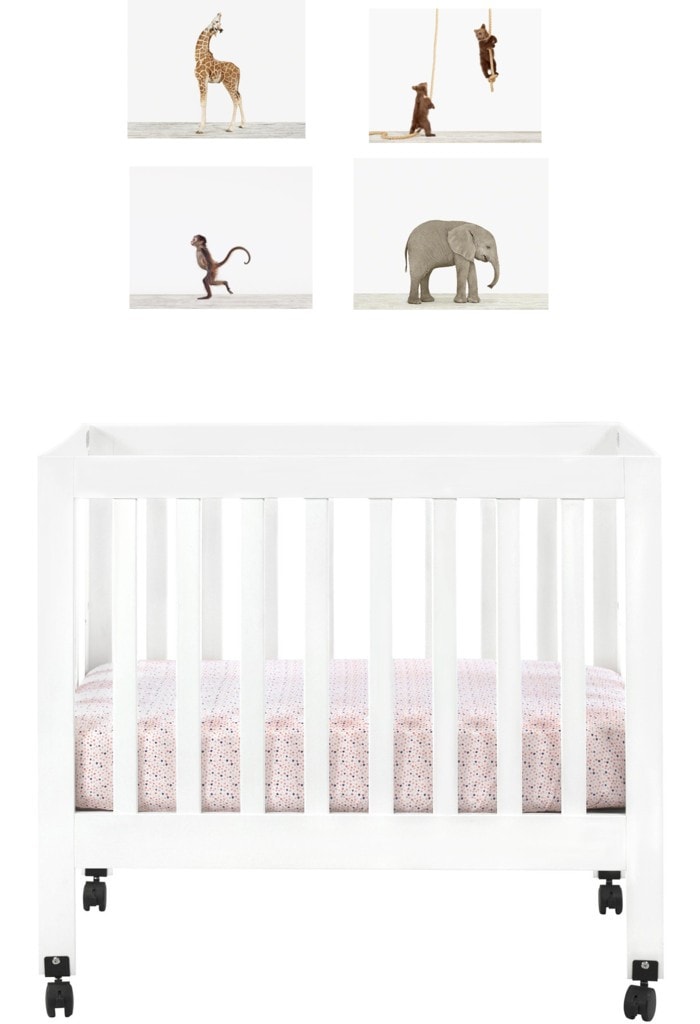 I am thinking of a small grid of four of maybe Sharon Montrose's photographs? My concerns include the following: it is the most expensive option ($25 each x 4) + frames, bringing the total to about $140 if I use Ikea frames. My second concern (and E's) is that they are too stark and too white. And third, is it overdone? Look at all of these already published nurseries featuring grids of her prints. I don't want his/ her nursery to look so circa 2013-2015 or like every other design bloggers'!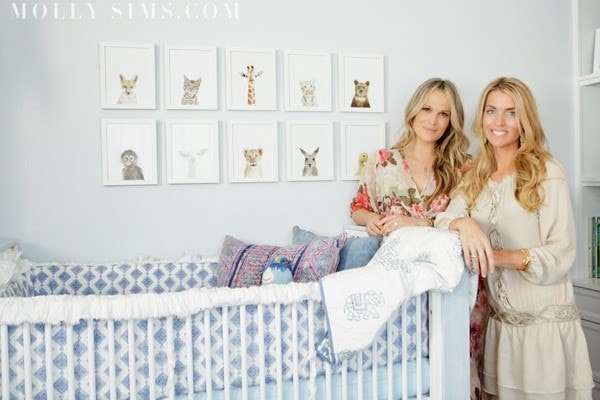 Molly Sims Nursery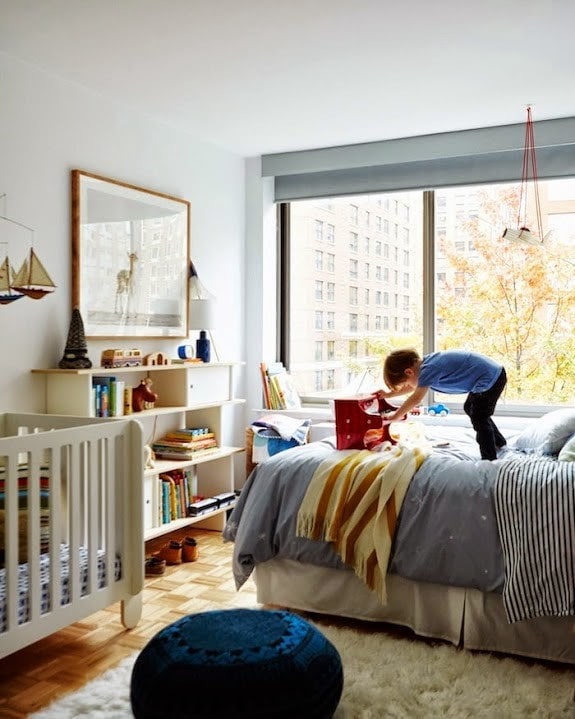 Joanna Goddard's nursery designed by Emily Henderson
via
OPTION 2: One large scale picture
A) An aerial beach scene inspired by this beautiful nursery in Fort Worth that was featured on La Dolce Vita Blog ages ago. I would buy the 24x 32 option and frame it in a large white frame from Ikea. It would be centered over our (mini)crib.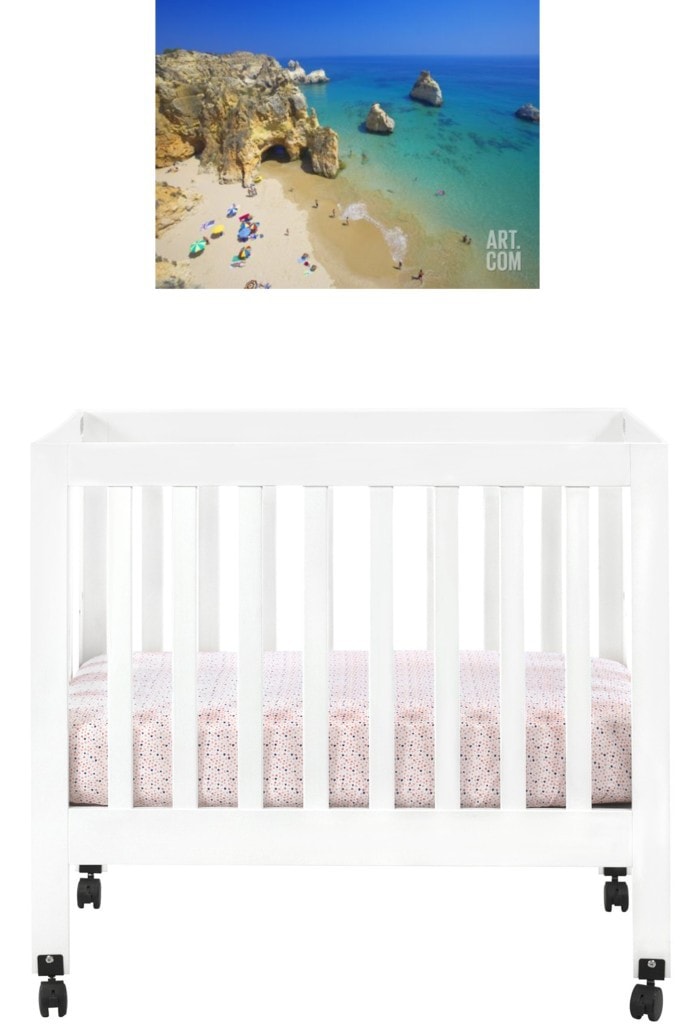 Beach at Lagos, Algarva, Portugal
available at Art.com very reminiscent of Christian Chaize's much more expensive aerial beach prints or Slim Aarons' (pictured below).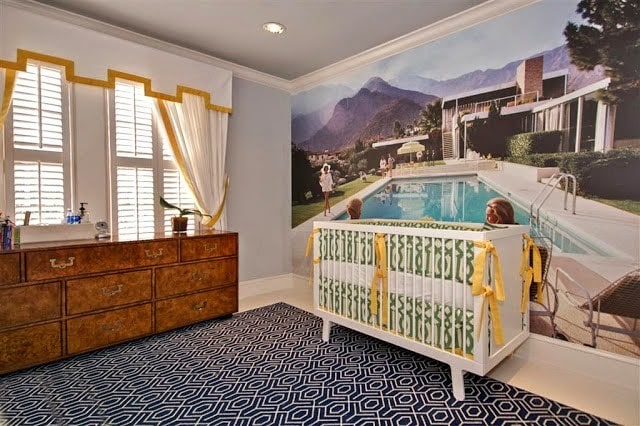 Fort Worth nursery featured on La Dolce Vita Blog. I love how modern this is. Obviously, I couldn't do a full mural but the above picture channels the same luxe feelings of Slim Aarons and beaches.
B) Large photograph of safari theme/ nature.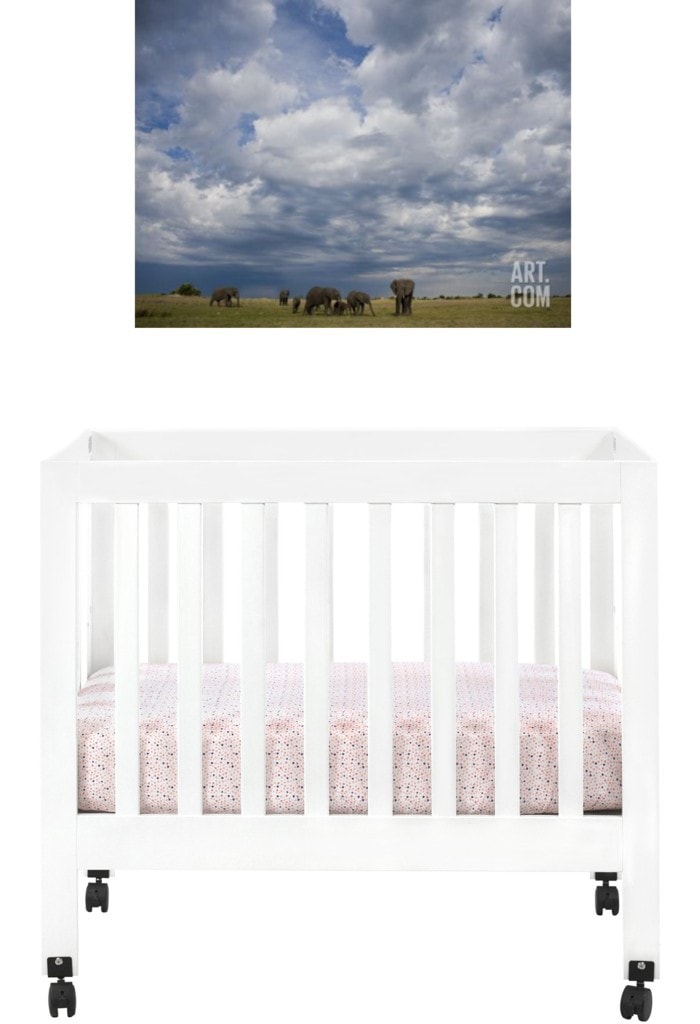 This option would obviously work best for a boy but could be either for a girl or boy down the road. It is definitely the most flexible and childish.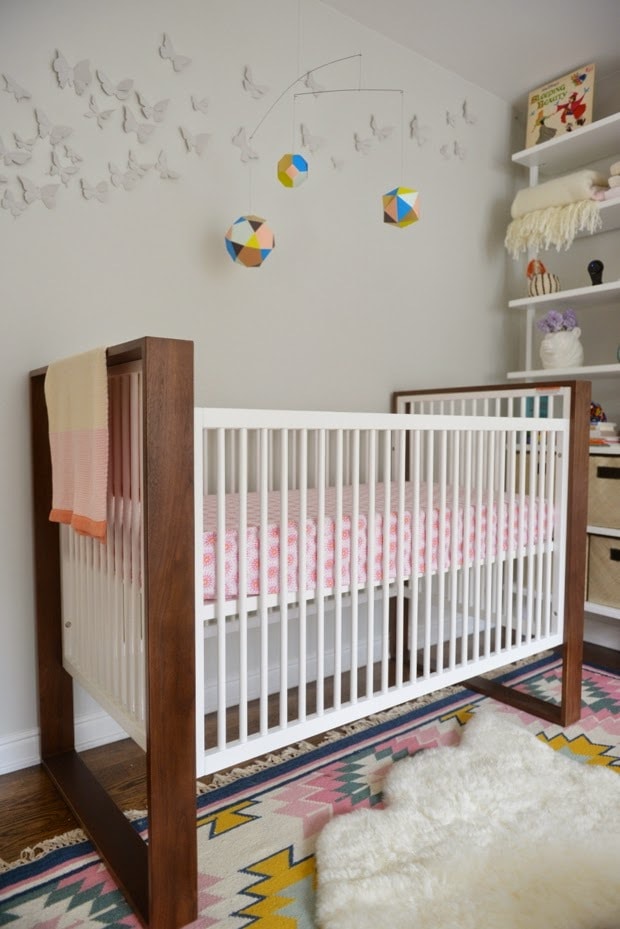 Or something like this but less scary and not black. As is, it reminds me too much of The Birds.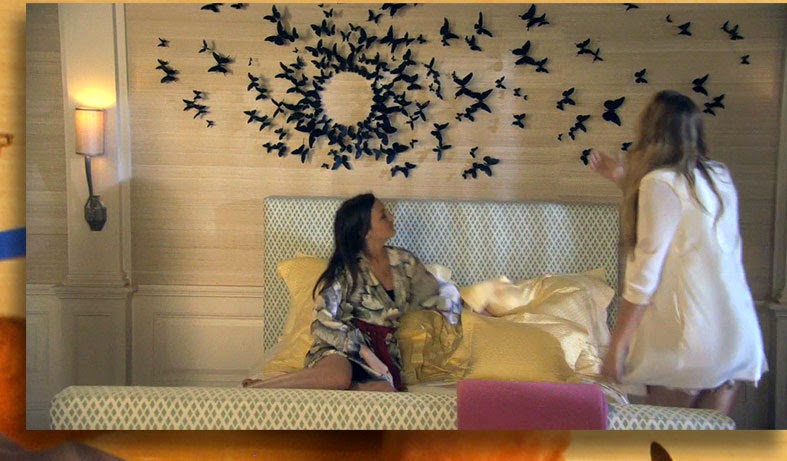 What are your thoughts? I am kind of stuck, and to be honest, probably going to wait until we find out the gender of the baby. Any day now! I am at 37.5 weeks and cannot wait to meet the newest member of our family! It's funny but I feel like this baby will definitely set the tone of the family. If it is another girl, then we will be a family with two girls; and if it is a boy, we will have one of each! Either case, win-win but funny and different than the first time.