We started potty training B at 3 months old. No, I am not kidding. And at 6 months she was doing 85-90% of her messes in the potty. So when she turned two years old we ditched the daytime diapers and started using Pull-Ups for night time and naps. So, why might you ask are we still happily using Pull-Ups at age 3? Well, because it helps relieve the stress and pressure of potty training and bedtime. #DiaperDays #MishapMoments #WalmartNeighborhoodMarket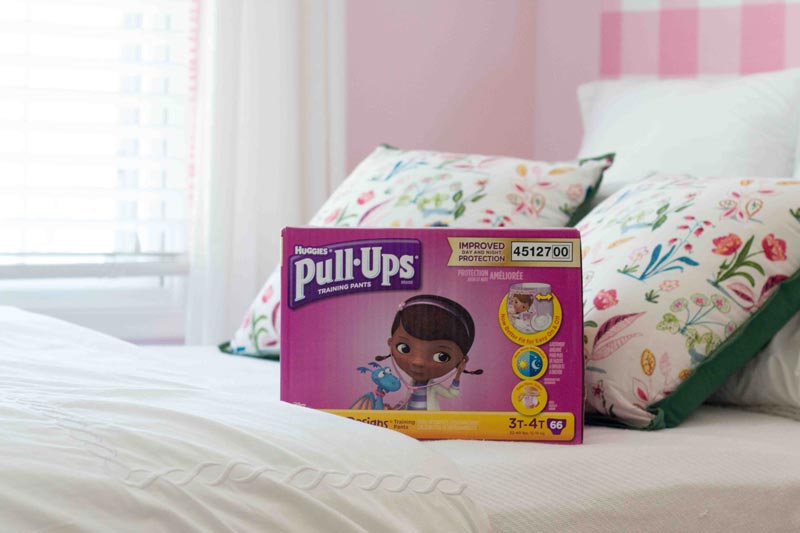 Potty training a toddler shouldn't be about tears and mistakes. It should be all about the successes! We should celebrate the dry diapers when they wake up in the morning and not worry about when she has an accident!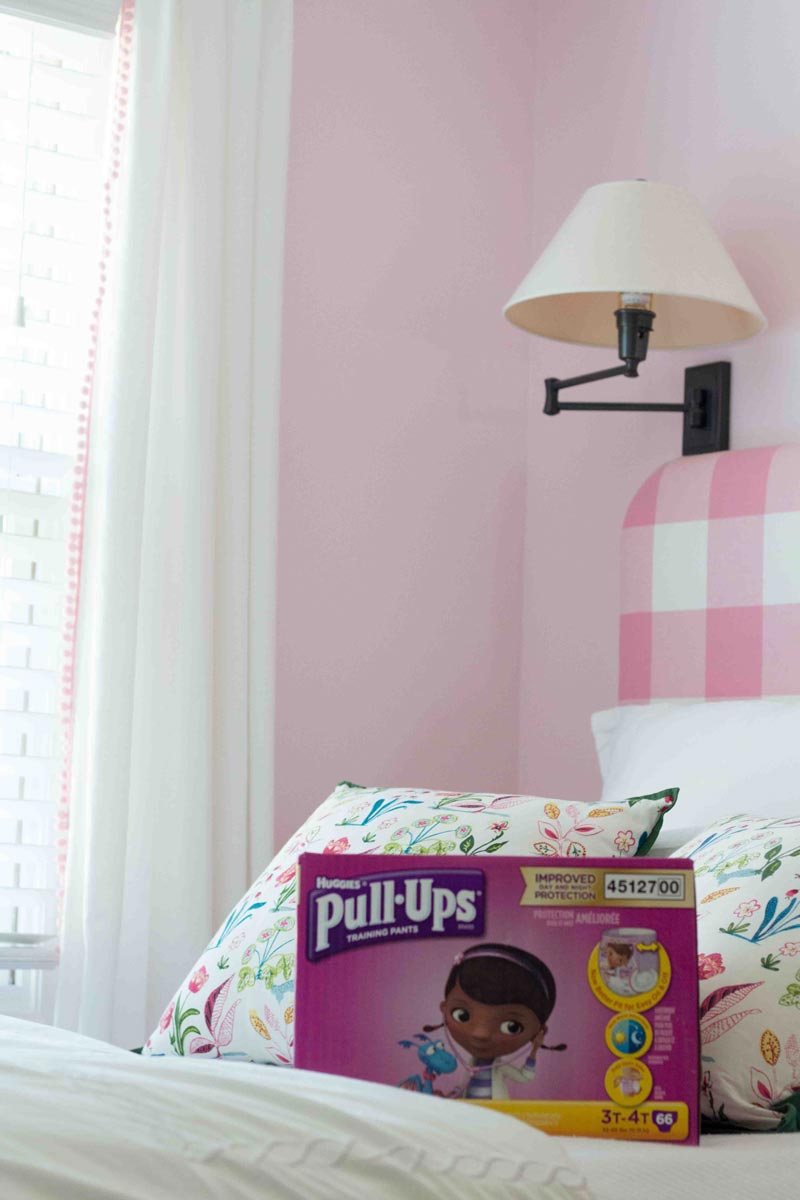 A few months ago, when I was really sick with mastitis from breastfeeding Jack, I was pretty much a walking zombie. Like any mom of two young kids who was sick, I was barely getting through the day. So one night, when I was putting B to sleep I forgot to put on her Pull-Ups. Well, the next morning I awoke to her crying in bed. She was so upset that she had had an accident! I explained to her that it was ok, that it was mommy's fault that I forgot to put on a diaper, and that sometimes accidents happen. I told her it would all be ok, that we could just wash the sheets. And since then, we have never forgotten to put on her diaper for her naps and bedtime–we even put them on in the car on long road trips in case she falls asleep!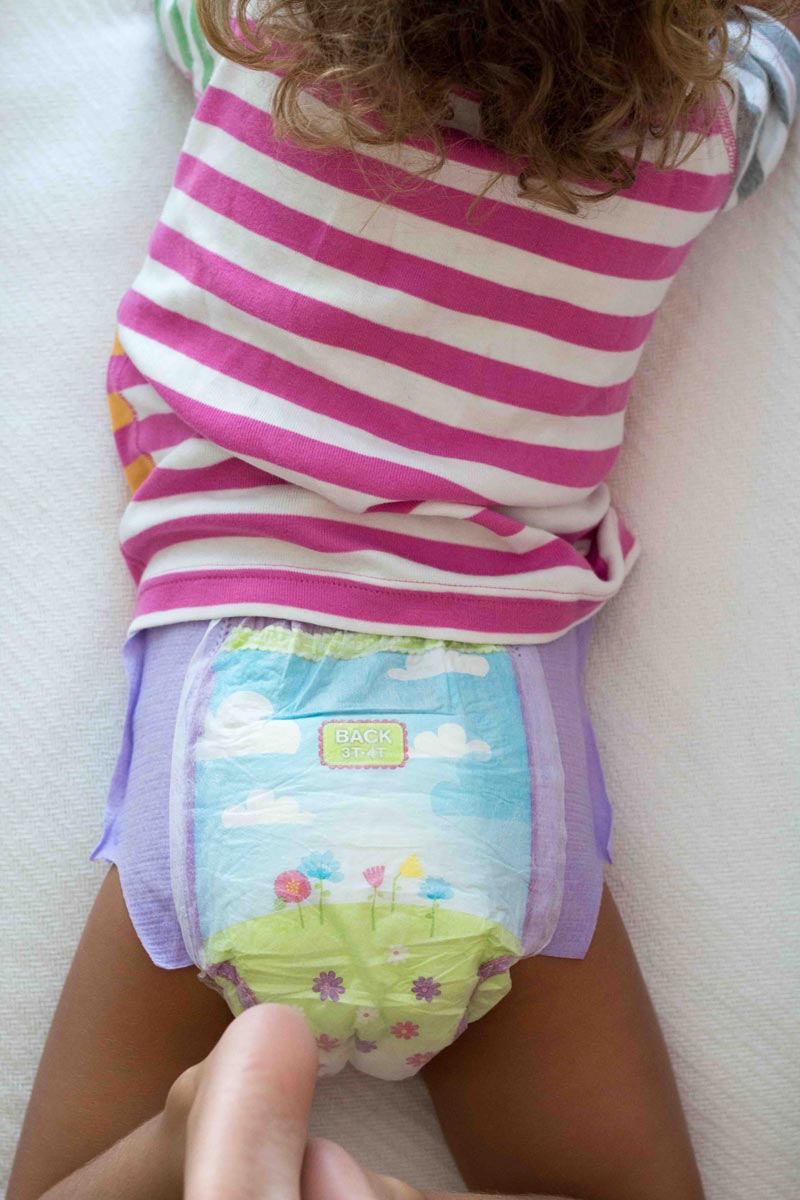 Now, we make a big thing out of her helping me pick out the diapers and wipes at our local Walmart Neighborhood Market. Then everyday before bed, we make sure to go potty, put on her Pull-Ups, and grab her favorite book. Even though she doesn't nap regularly anymore, we still always make sure to put one on in case she does fall asleep!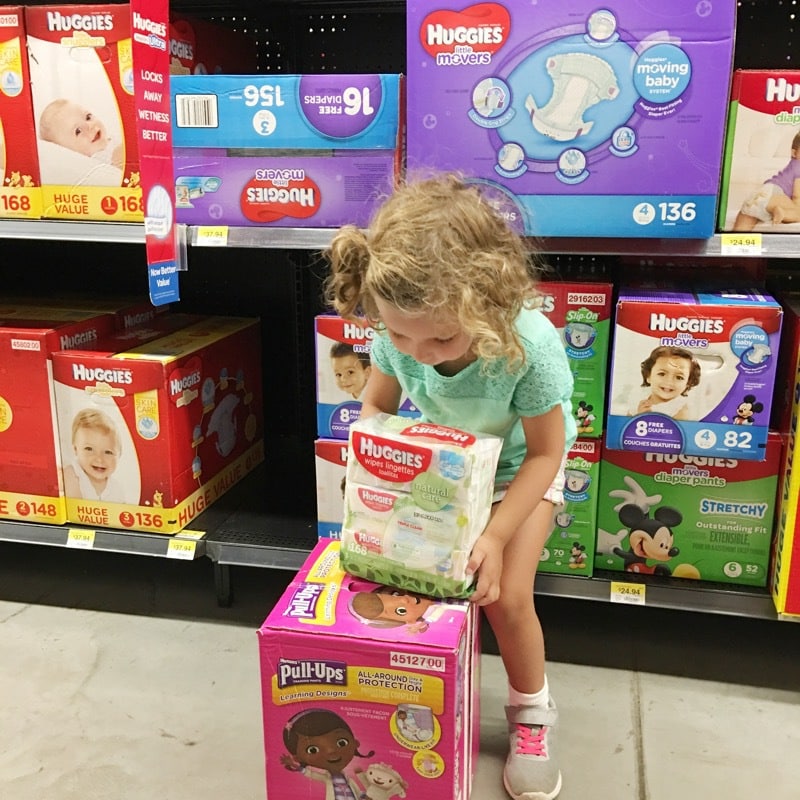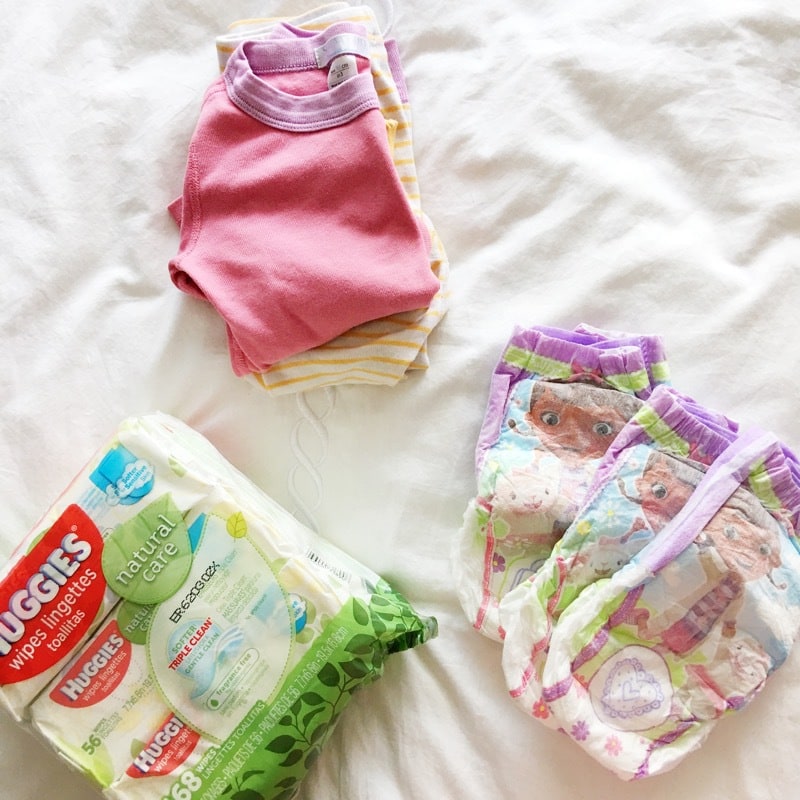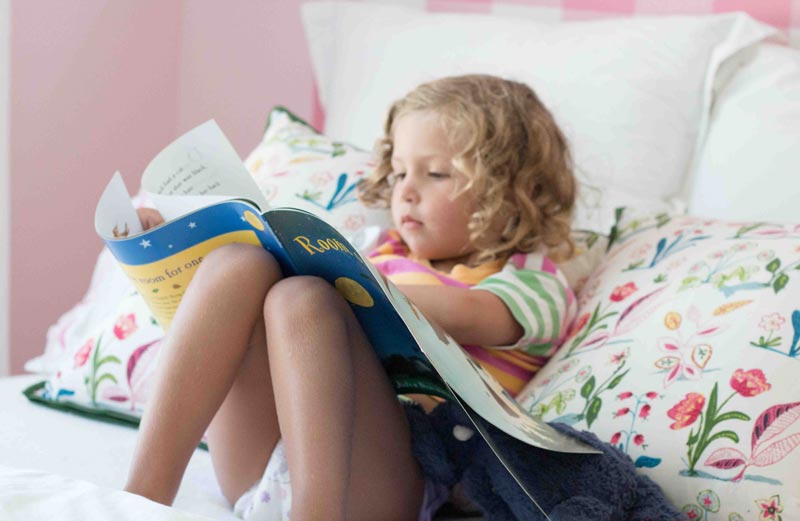 I know that one day, I will know when we are ready to stop using Pull-Ups; but, until then I am just so happy and relieved to have found something that helps make potty training a positive thing! Pull-Ups removes the stress (and the laundry) out of potty training your toddler! We mamas have enough to stress about, and I feel like we put enough pressure on our kids already! This way, she is potty trained when she is ready!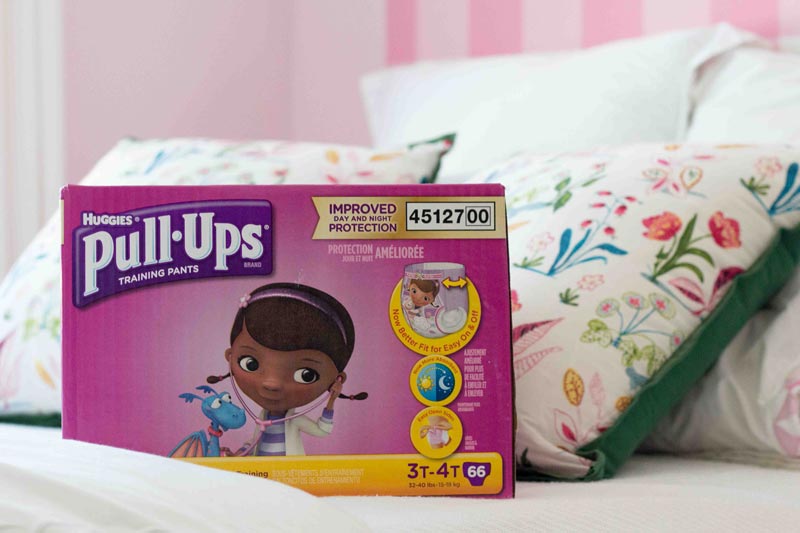 So tell me mamas, when did you stop using Pull-Ups? Make sure to pick some up at your local Walmart Neighborhood Market where they have the same low prices as Walmart Supercenters! And save extra with this coupon and this coupon valid 8/28-9/10!