This post is sponsored by Carter's; however, all thoughts and opinions expressed are my own.
Spring Clothes for Babies and Celebrating Milestones: It's hard to believe Brooke will be eight months old next month! With your third baby, everything just flies between the chaos of everyday life and the sleep deprivation (joking–kind of). Whereas you over-analyze everything with your first, second-guess yourself with your second, you just roll with it with your third!
And I love it! Brooke is such a laid-back easy baby, she's seamlessly fit into our family since she arrived this past July. It seems crazy to think she ever wasn't here.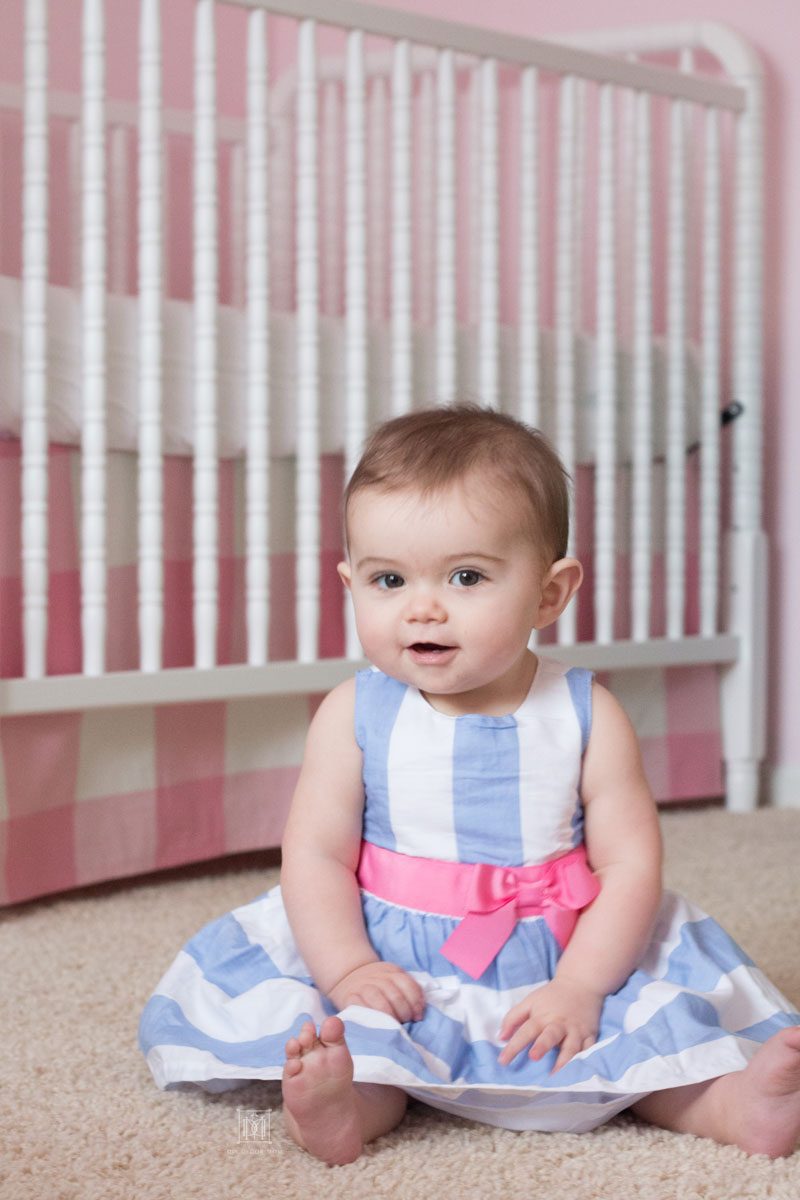 the cutest baby girl bow sateen dress
It's funny to think back on how I parented Bowe, four and a half years ago. I remember reading and then re-reading baby books with Bowe, and comparing when she hit her milestones to what they described in the books. Then two years later with Jack, I knew he was on his own time frame because the boy is stubborn! I should note that we have been so fortunate to have such healthy kids and that each one of my kids hit all their developmental milestones (except sleeping through the night–we're always late on that!) on time and the pediatricians were never concerned. Now with Brooke, I haven't even looked at a single baby book but she is doing swimmingly (and she is my best sleeper yet–even if that isn't saying much 😉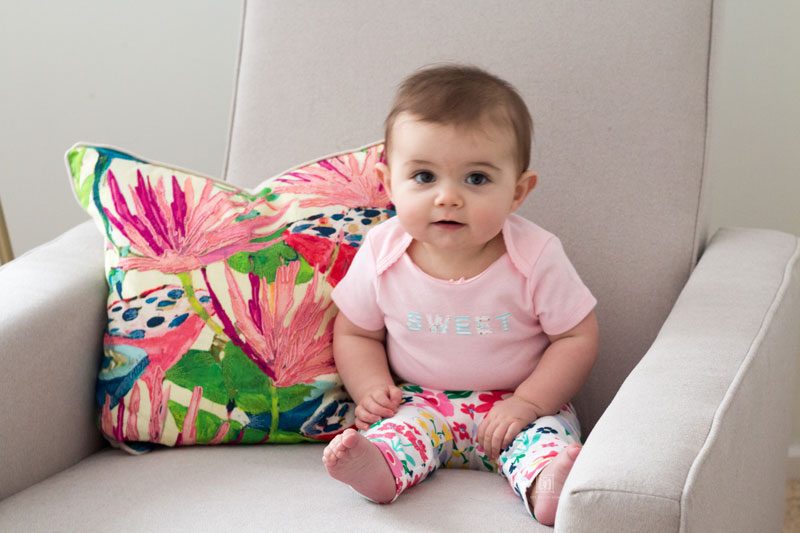 top from this bodysuit set/ pants from this set –I love how you can mix and match tops and pants!
While I have never been one of those moms who take monthly photographs on the exact day they were born (not even with Bowe), you can be sure we take lots of pictures of this cutie–especially when she hits a new milestone!
Just this week, she decided to pop up on her knees which means she is one step closer to crawling! EEEKS! I am not ready for that! As she has new-found independence this week, she has been scooting around the house pushing off every wall with her feet!
What's even crazier is that when I look at old pictures of Bowe at the same milestones, I often see Bowe wearing the same Carter's outfits as Brooke now does! We have these pants in all different colors (I mean, you can't say no to a ruffle butt!) Carter's has the best baby clothes and it was only natural that we furnished Bowe's (and then Jack's) and obviously, now Brooke's first wardrobe with Carter's clothes! Carter's carries everything babies need in their first year (and beyond–because Bowe and Jack still wear Carter's 24/7) from rompers and bodysuits, rompers and sleep & plays (buy footless ones to stretch the length of time your baby can wear it), to baby's first outfit sets!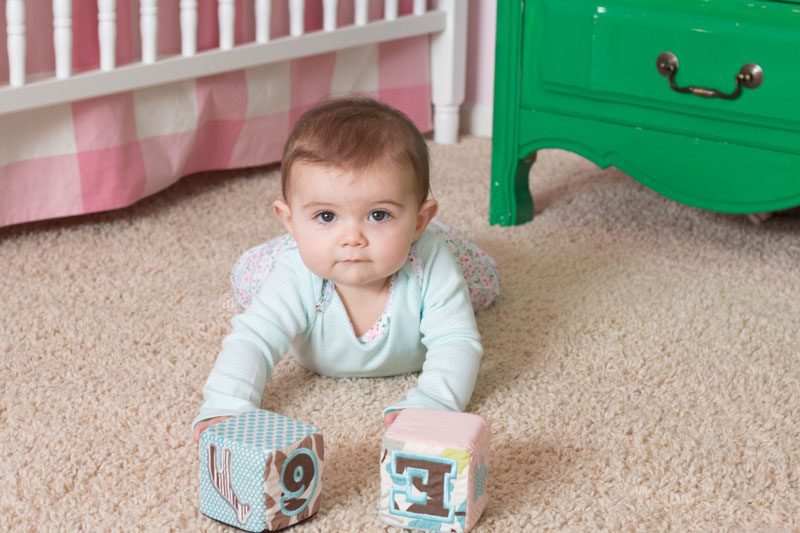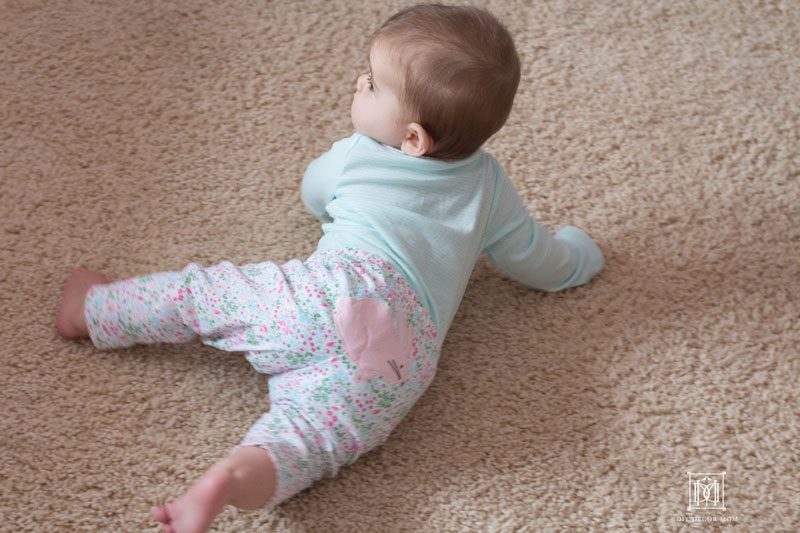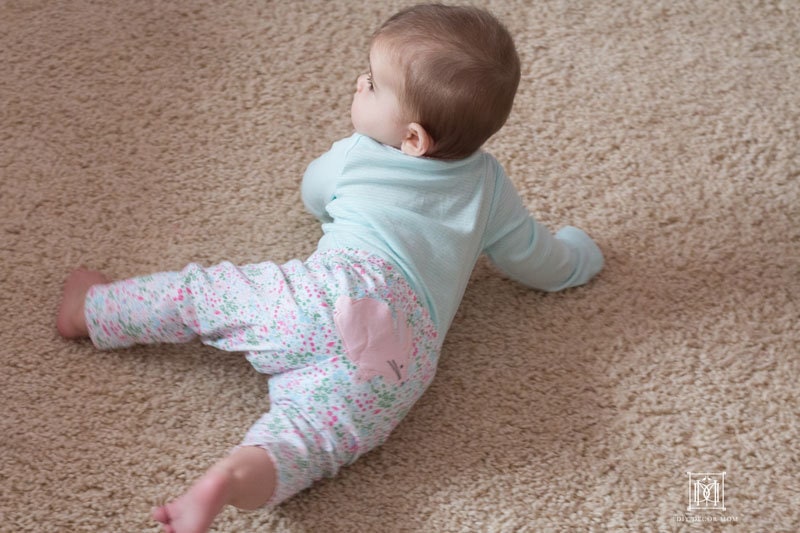 I can't get over how cute this little bunny is on the back of her pants (part of this bodysuit set.)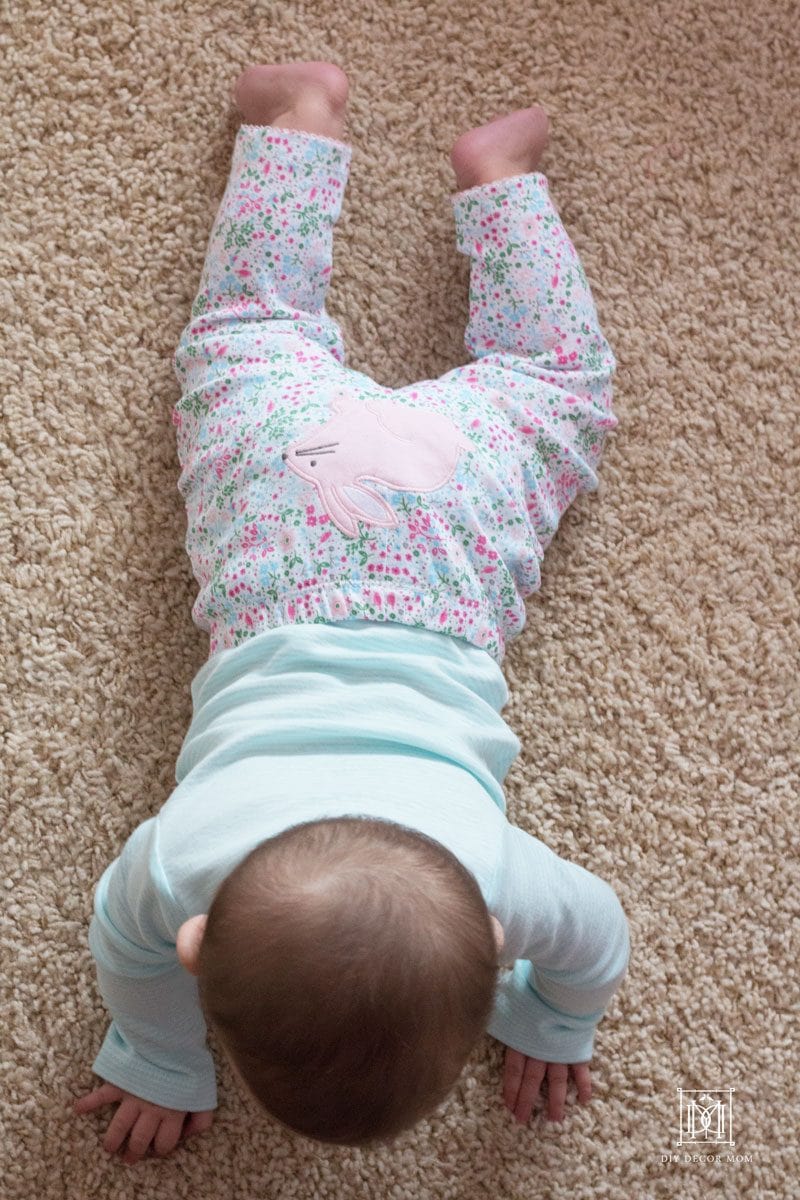 So when I stopped into Carter's earlier this week (it's the best place for spring clothes for baby) I couldn't help but pick up some new spring outfits for Brooke. I mean you know my colors–I can't get enough light pink and light blue! So when I saw this darling blue and white dress with a pink sash, I knew Brooke had to have it for her first Easter (sidenote: they also have a big kid version for older sisters! #matchingsiblingsoutfits)
Being a younger sister is hard in that she gets a lot of hand-me-downs (which since they are Carter's are all in impeccable shape) but, sometimes it's nice to get something new! And with the February-March Baby sale going on right now it was really affordable. The February Baby Sale has great prices on Little Baby Basics which are great for everyday play and is held from 2/20-3/12. Whether you order online (I often do this because #threekids) or in-store you can use this fantastic 20% off coupon which makes the prices such a steal!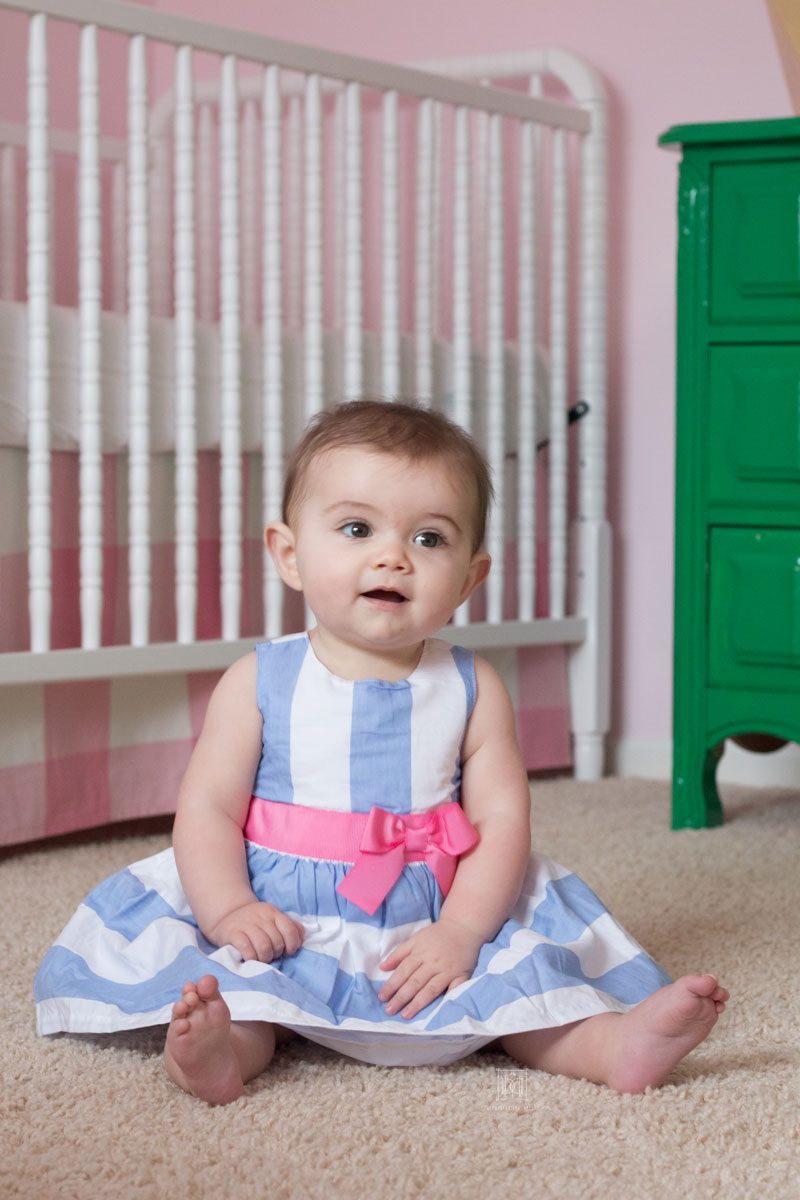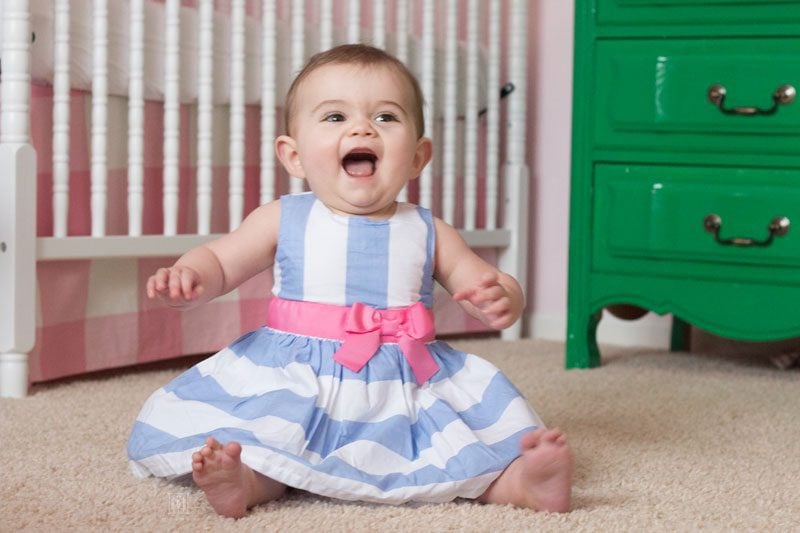 Now tell me, how do you celebrate your kids first milestones? Are you one of those moms who has a baby book or are you more of a catch it on your cellphone mom?