This is a sponsored post written by me on behalf of Surprize by Stride Rite. All opinions are 100% mine.
As a first time mom, I agonized and researched EVERYTHING. I didn't buy a single item without looking up reviews, best practices, recommendations from fellow moms, and expert opinions. I admit, I definitely struggled from a bit of analysis paralysis. I couldn't even decide on what type of sunscreen to buy, and ended up waiting until mid-June to buy any because of my horrible indecision from too much research.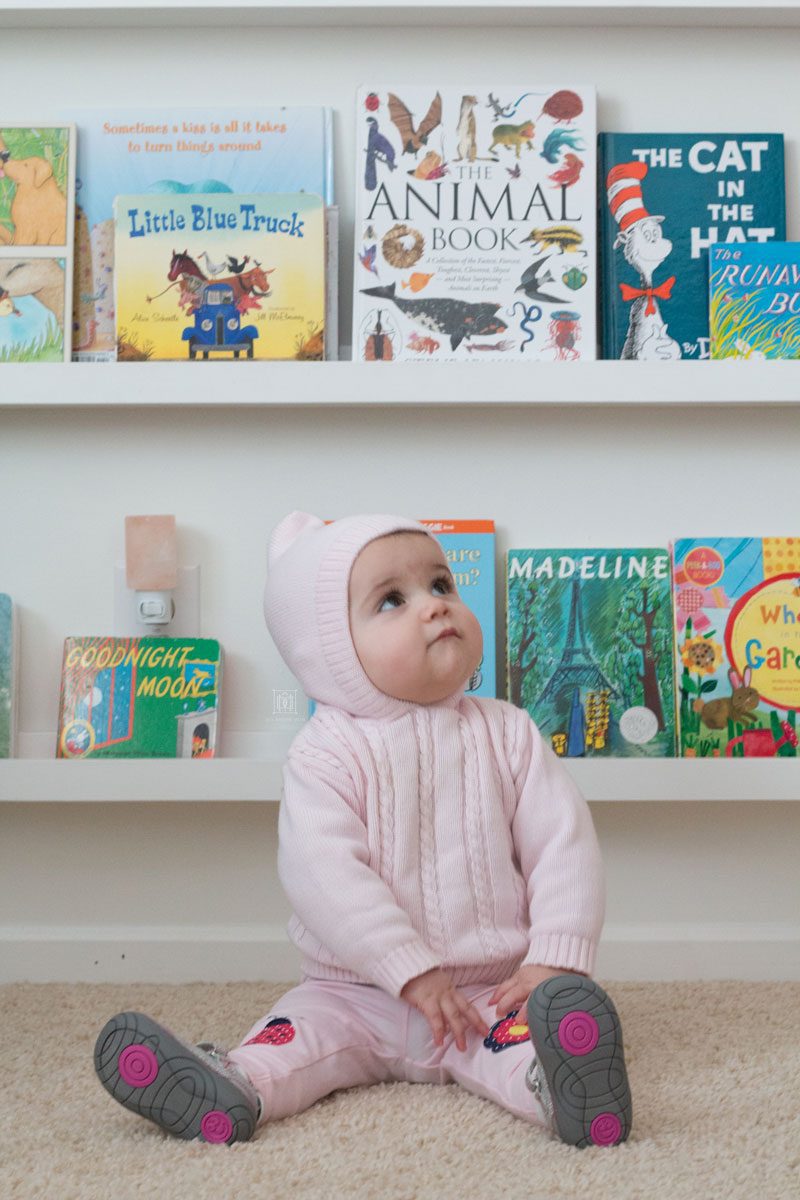 Now with baby #3, I no longer research everything–or honestly, much of anything. I know what works for my kids, my family, and our lifestyle. I also know what the best products are and now just buy those.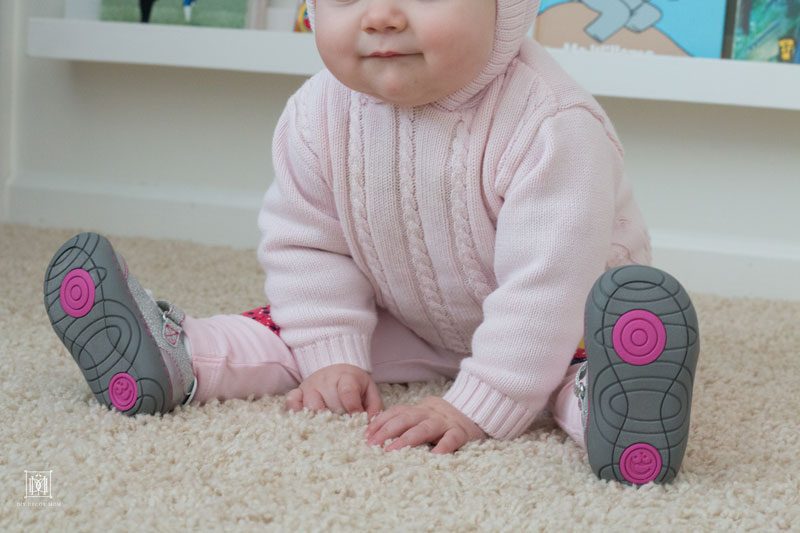 One thing that hasn't changed is my love for Surprize by Stride Rite shoes. I truly believe that having the right footwear from the start sets kids up for success. Even though Brooke isn't walking yet, she still needs good footwear.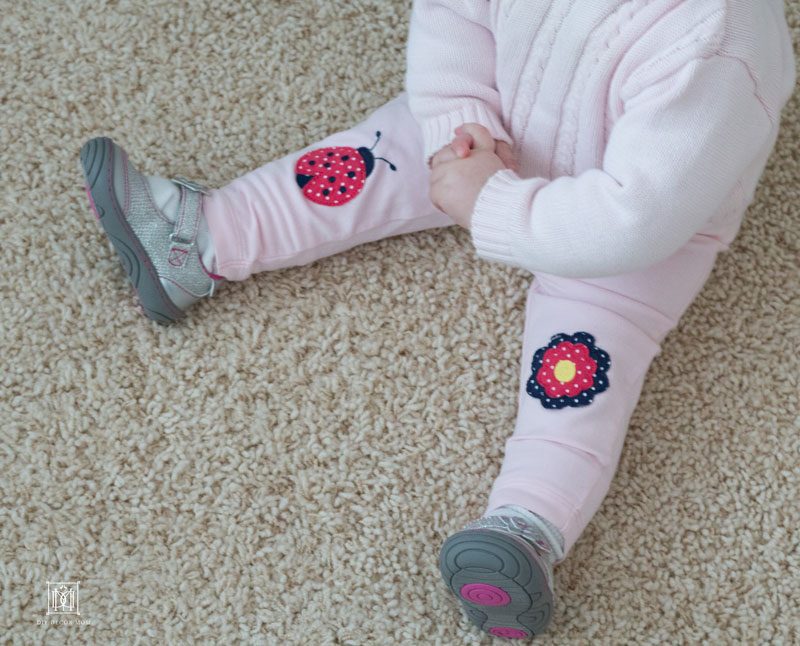 From day one with Bowe we always purchased Surprize by Stride Rite–Stride Rite's exclusive line at Target. Two years later, we did the same with Jack. Now, four years later with Brooke, we still love them! Here's why: Surprize by Stride Rite shoes have the best fit–they have a generous fit for most medium and wide widths (my kids inherited my big feet!) Sorry kids 😉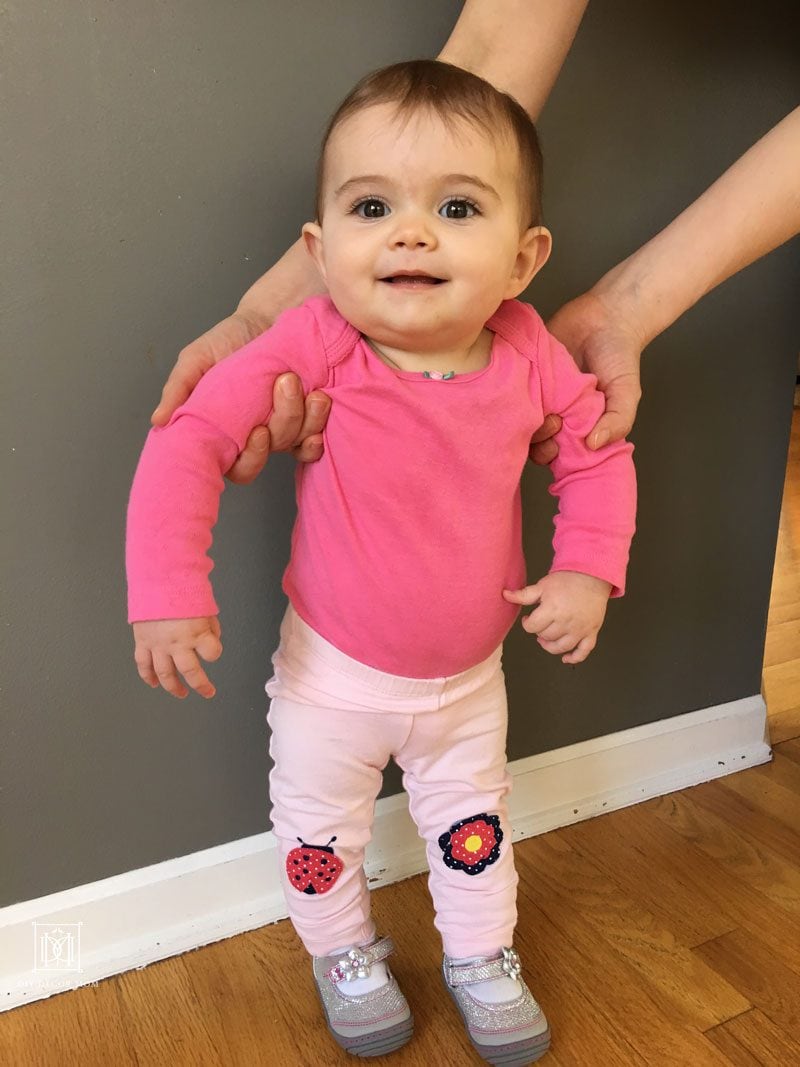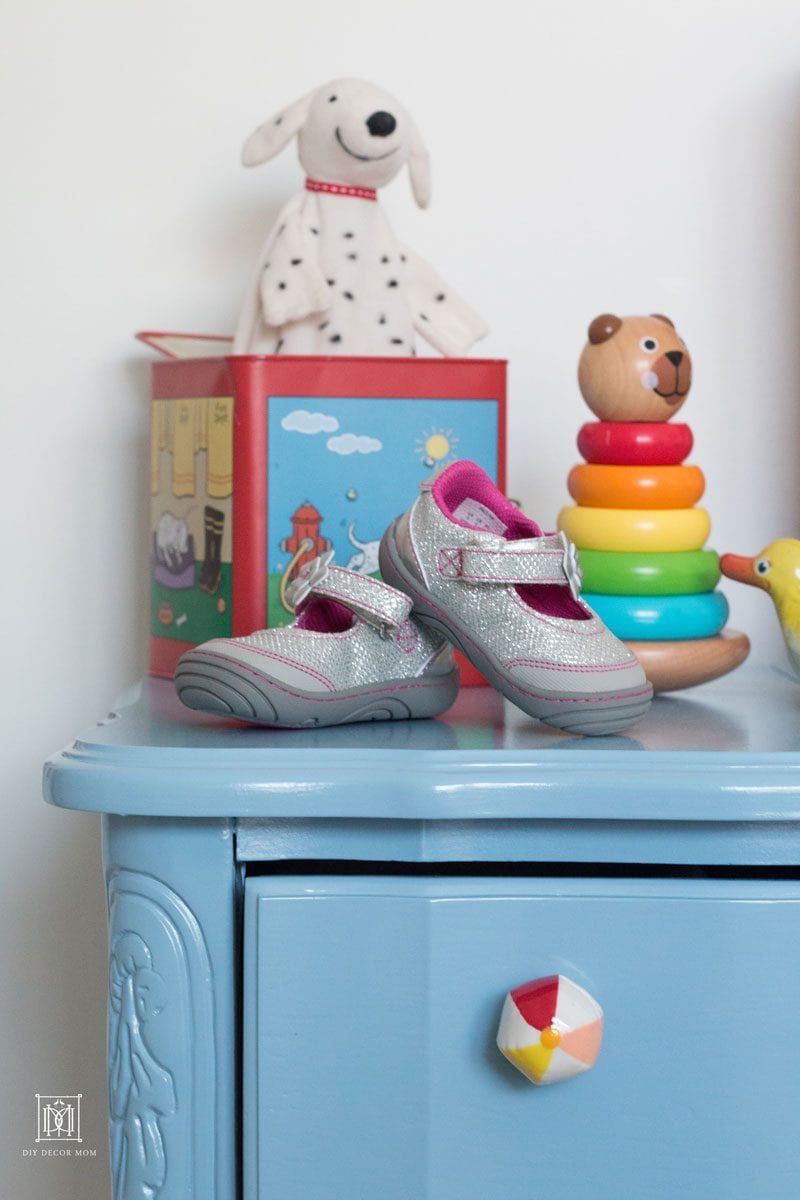 They are easy for moms to get on and off with their simple closures–this tired mama has no time for shoelaces or complicated buckles! Secondly, they are durable–the rounded toes & traction pods help reduce falls and tumbles which is particularly important for learning-to-walk kids. I am excited to have these features for Brooke as she begins learning to walk!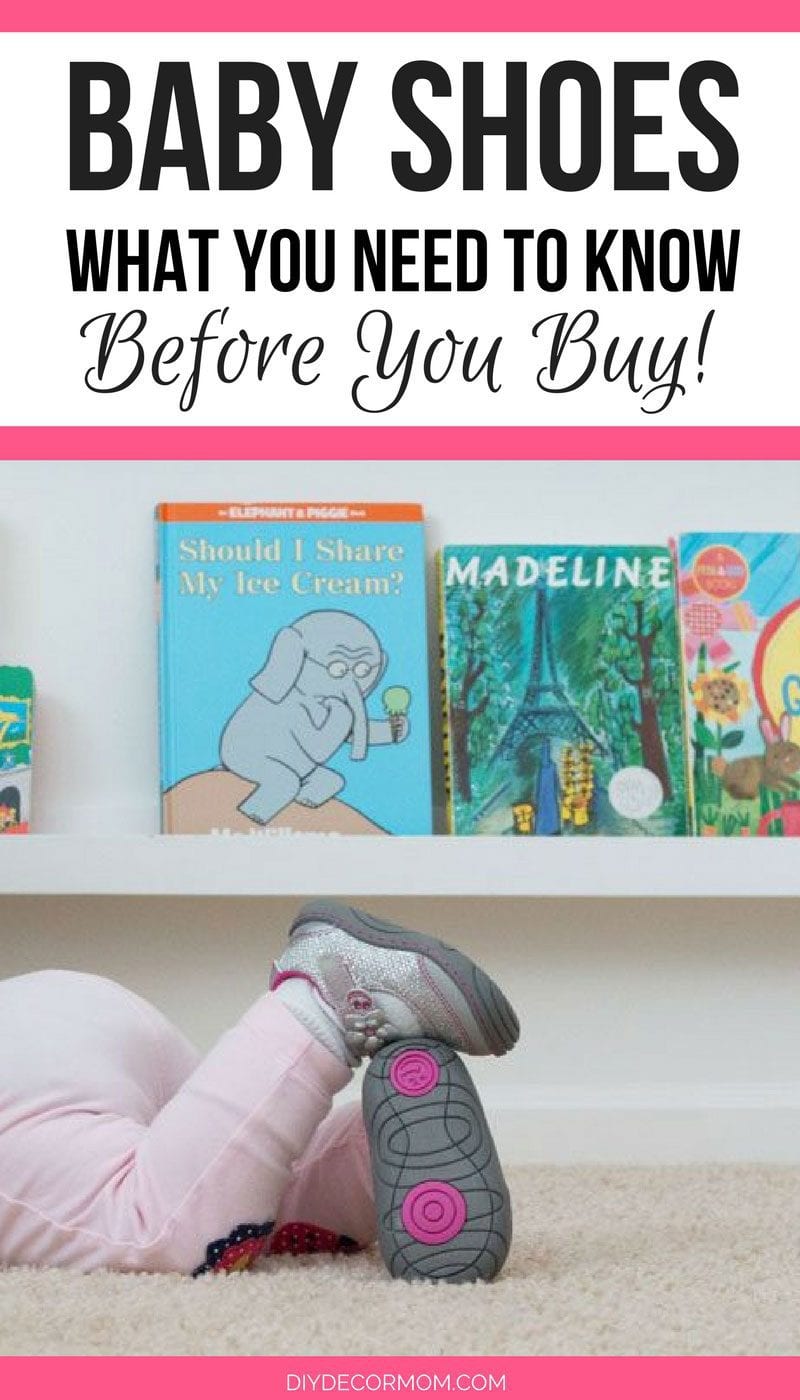 Thirdly and most importantly, they are comfortable! With Surprize by Stride Rite's memory foam footbed and flexible outsoles, the shoes actually fit the natural shape and movement of the foot, so they feel good!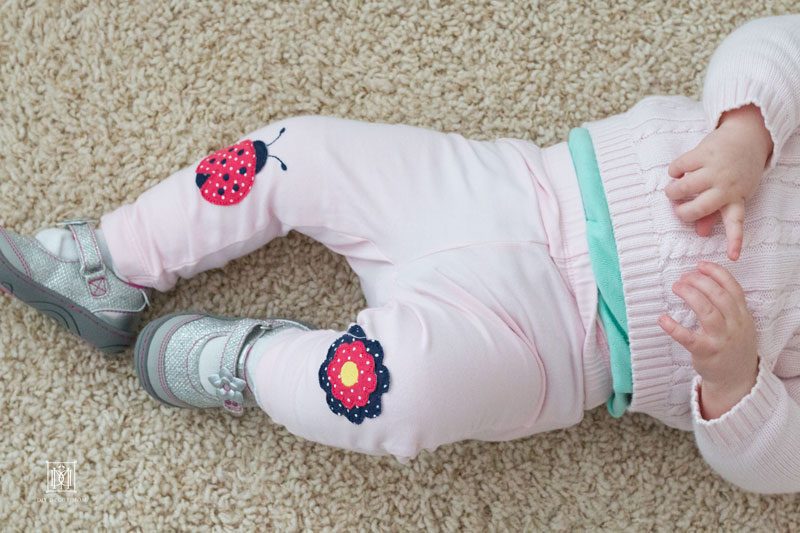 Ok, I lied–the best part is that they are available online and in-store at Target. Because what mama isn't already at Target weekly? #amiright? As easy as it is to order online, I still prefer going in-store because then I can try the shoes on for size. I was surprised by Brooke's size–she is already a size 3 (for reference, Jack is a size 9.5 at 2 and a half years and Bowe is a 13.5-1 Youth at 5 years old.) While they didn't have her size in stock, I was easily able to order online when I got home and it was delivered quickly to our house with free shipping.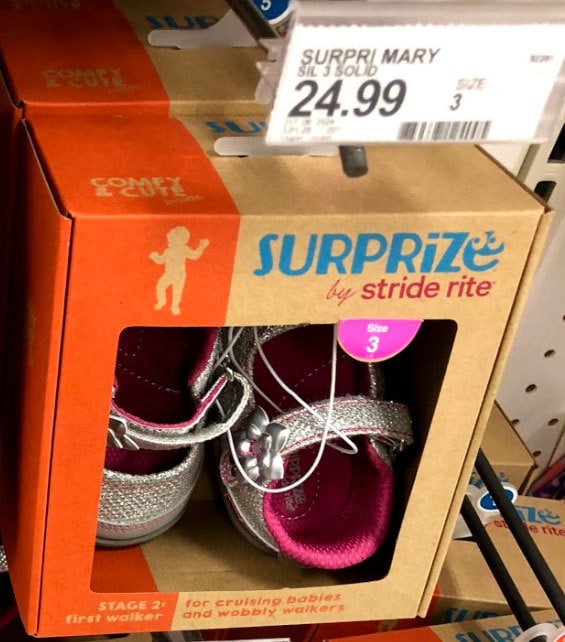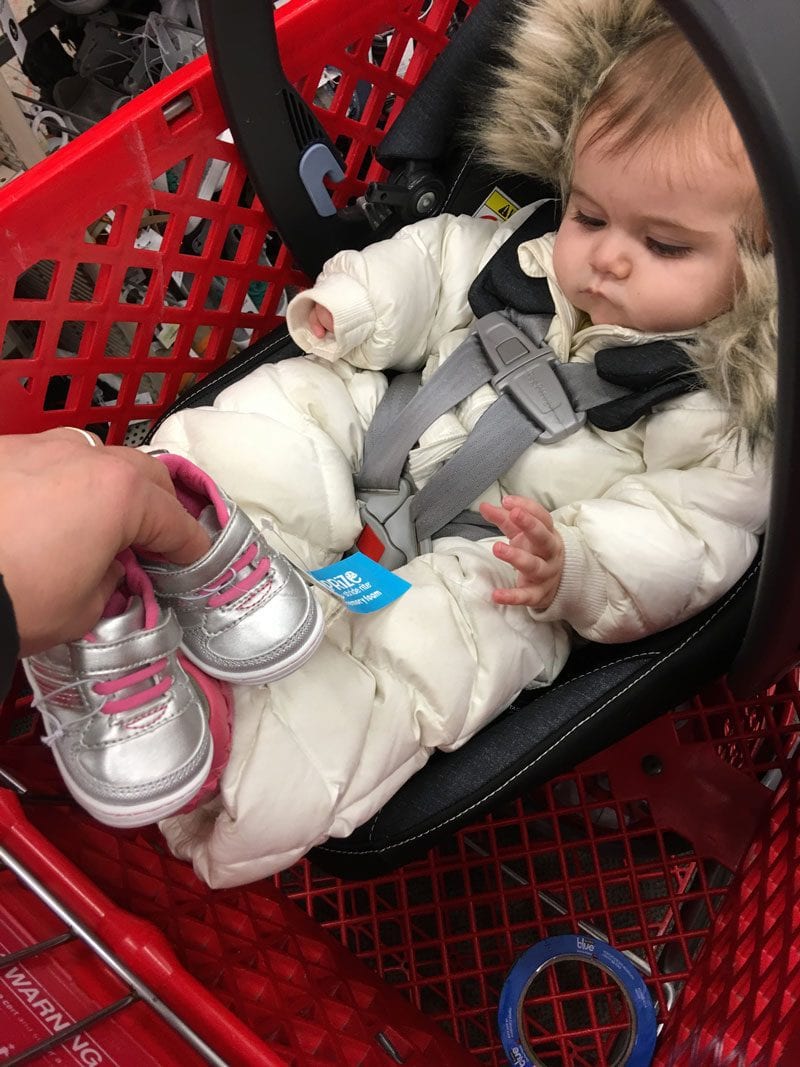 So tell me, what do you never skimp on for your kids?