This is a sponsored post written by me on behalf of e.p.t.. All opinions are 100% mine.
How To Tell Your Kids You're Having A Baby: tips for helping toddlers and small children to understand. We always knew we wanted our kids to be about two years apart. My siblings and I are that distance apart and while we fought like cats when we were younger, we are now as thick as thieves. So when my husband and I found out we were expecting baby #3 this past November, we were thrilled! Our oldest, Bowe and Jack are 27 months apart, and Jack and baby #3 will be the same. And nope, we don't know the gender of our third and won't be finding out! We love to keep it a surprise!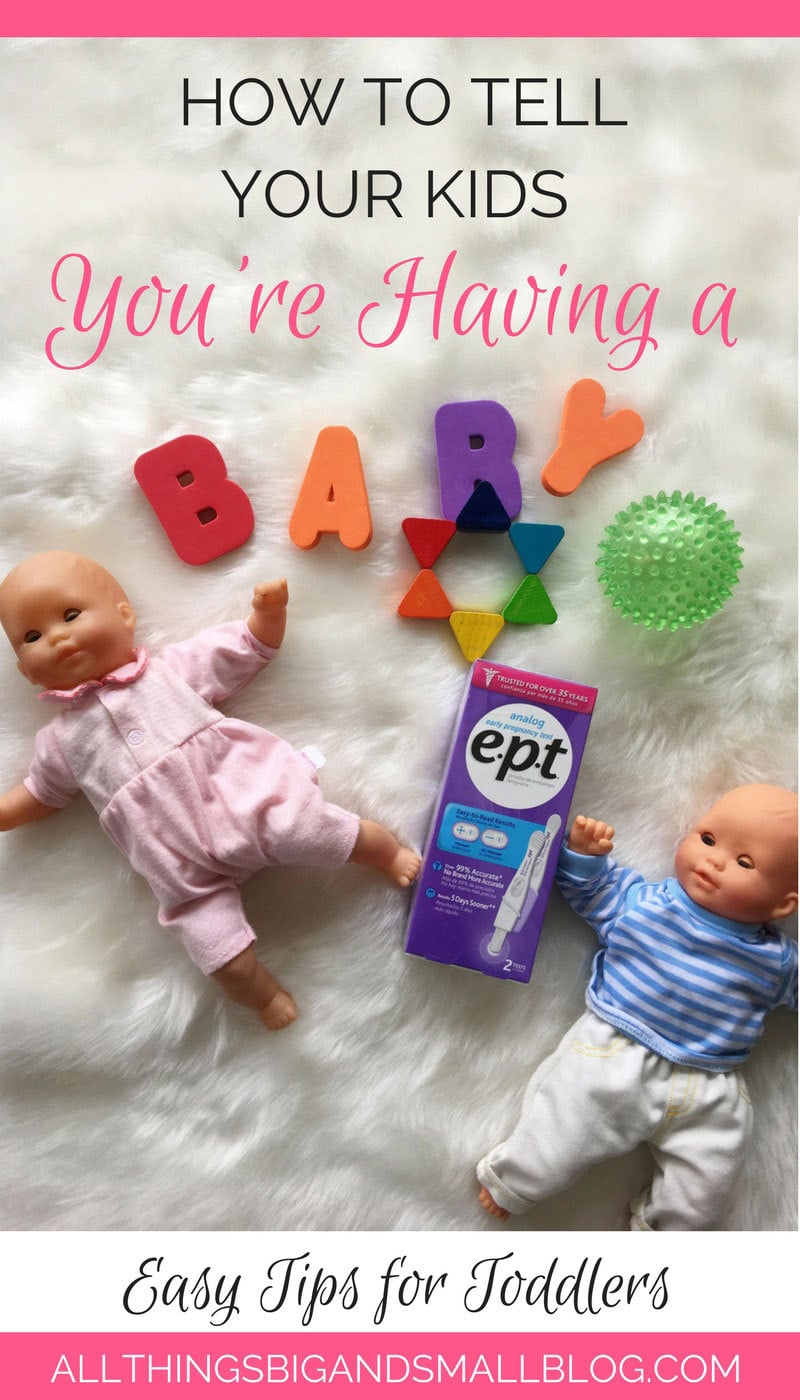 Two and a half years ago, when we told Bowe that we were expecting Jack I remember her being excited but not fully comprehending what was going on. She would pat her belly and tell me that she had a baby in there too! But once Jack came, she became an amazing big sister. The same has been true for Jack this time, which I think is very age-appropriate, as he is not yet two and was only 18 months when we told him.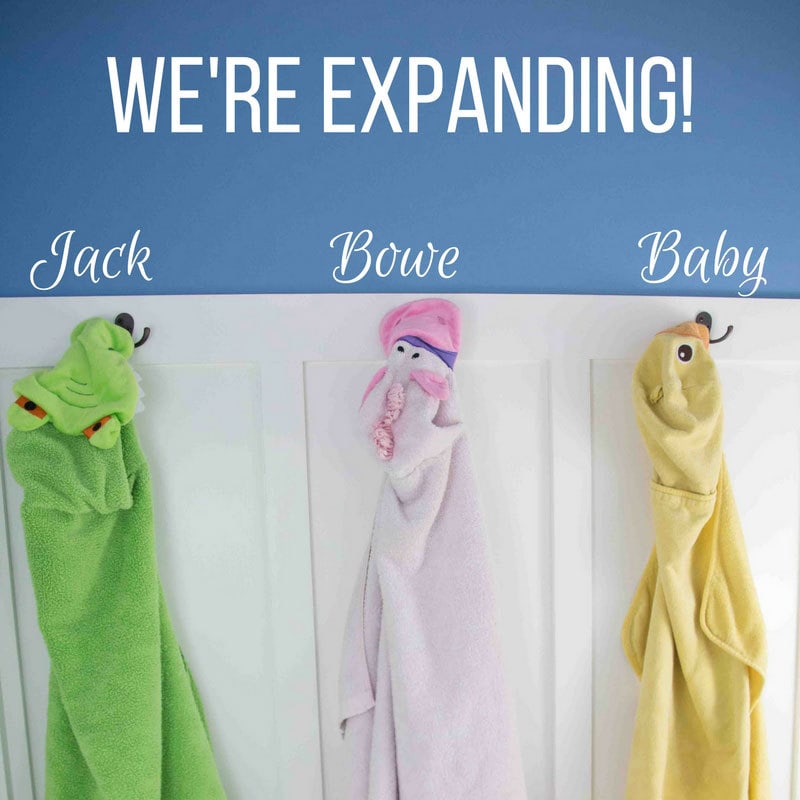 B on the other hand is so incredibly excited to be a big sister again. Once we told her, and showed her the ultrasound, she insisted on taking it to school to show everyone in her class! We made her a copy of the pictures so Baby #3 wouldn't have damaged memorabilia from day one! Now she keeps her "copies" as she calls them in her room.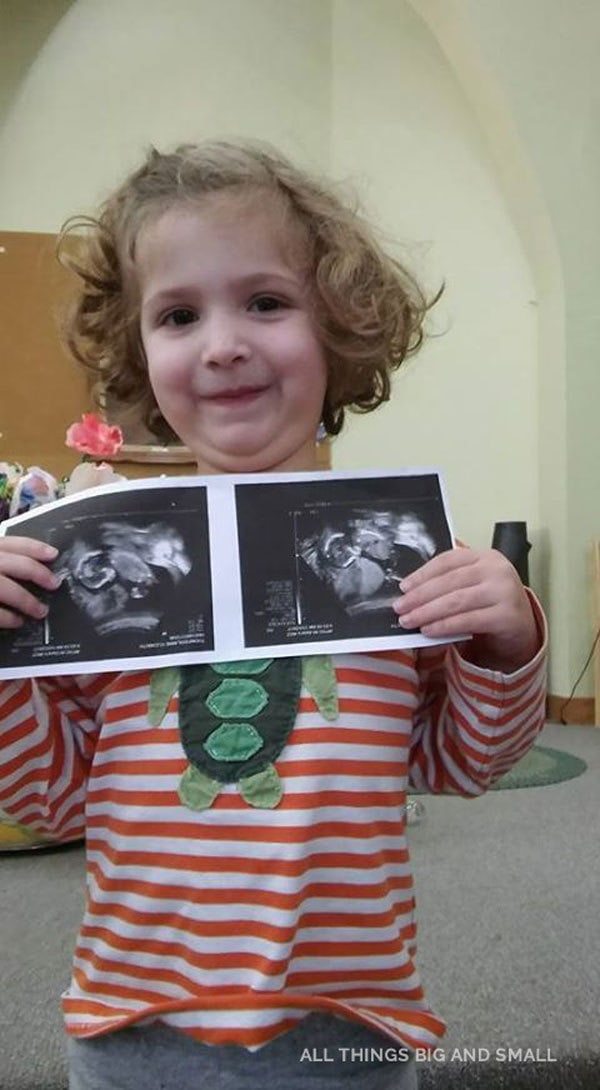 Although I found out I was pregnant right away (I used my favorite brand, e.p.t. ) to test myself right when I missed my period, we waited until I was 16 weeks along to tell the kids. I love using e.p.t. because I always know it is the most accurate, and I can easily find it at our local retailers like Walmart. After losing our dog this summer, we didn't want the kids to get attached to the idea of another baby and then lose it, so we were very conservative with our timing. And true story–I found out that it is much easier to just lock the bathroom door when you are taking your pregnancy test rather than having your kids come in and ask why you are peeing on something! #momlife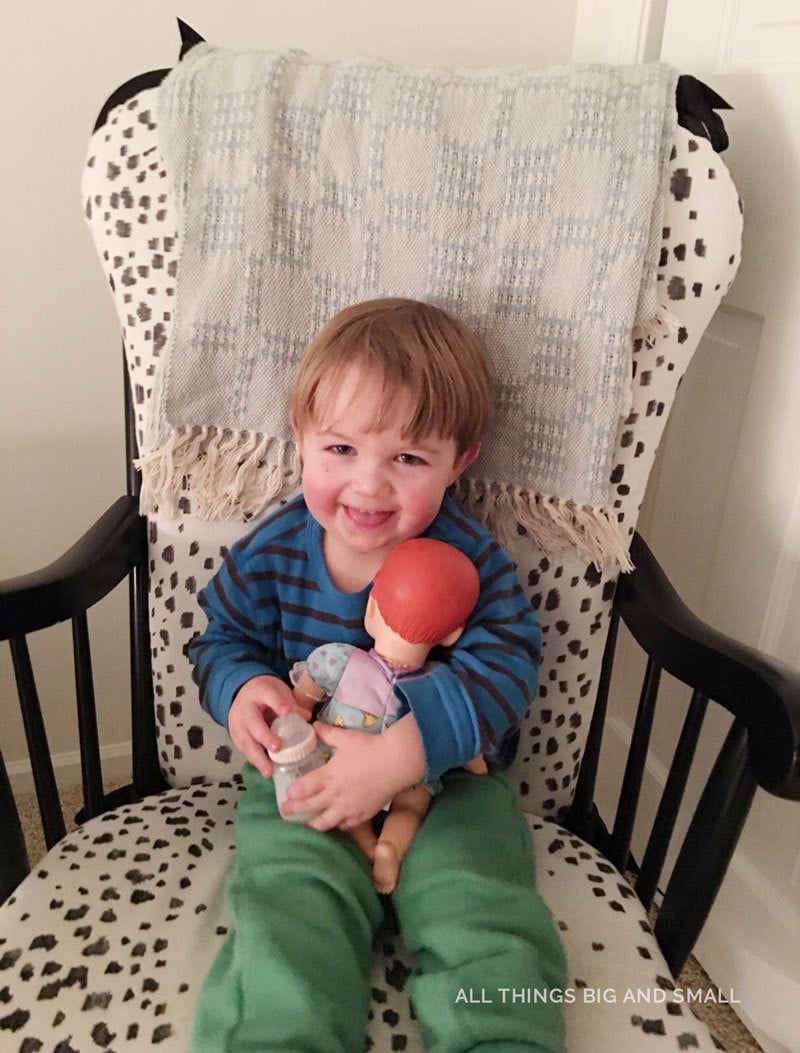 Every night the kids ask to touch the baby. Jack mostly gives it poppers (he gives me wet kisses on my belly button and thinks that it tickles the baby!). Bowe likes giving poppers as well but she is very interested in talking to the baby, which is just too precious. And she already has lots of plans for the baby. She has informed us that because she and Jack will be sharing a room, they need a bunk bed (they are not going to get a bunk bed for some time!) And she wants us to include baby #3 in on our building plans, so it will be a three-bunk bunk bed!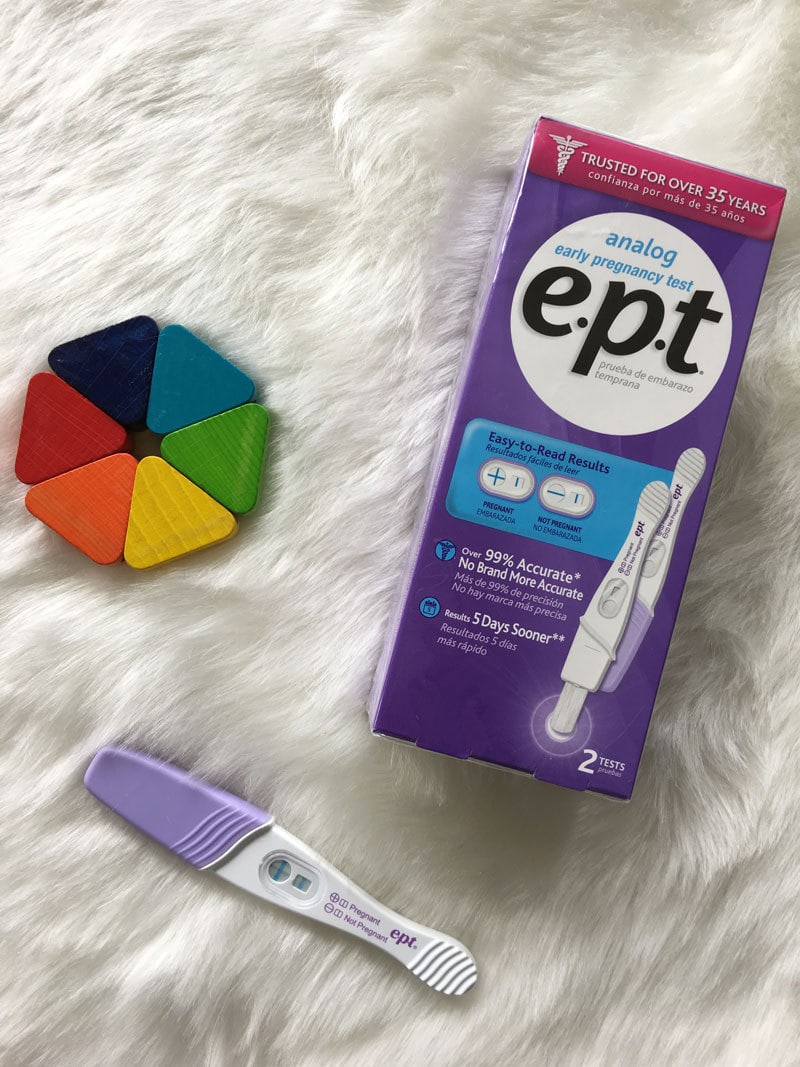 HOW TO TELL KIDS YOU'RE HAVING A BABY: Tips for helping toddlers understand
Use the term "Our Baby:" A recent study recommends talking about "Our baby" instead of using the term "The Baby" to help kids understand that it will be here to stay and will be part of the family.
Utilize Baby Dolls and Model Behavior: In addition, both the kids have baby dolls of their own, a boy version for Jack, and a girl version for Bowe, and interestingly enough, Jack is the most interested in taking care of his baby. He feeds it, carries it around, and puts it to bed. I know he is going to be an amazing big brother!
What To Expect: We talk a lot about when the baby is coming (the summer) and what the kids can expect: babies cry a lot, they drink a lot of breastmilk, and sleep most of the time. Helping set expectations for the baby is important in my opinion. Although they are going to want to play with it right away, the kids need to realize that for the first several months they can play with it by being gentle and giving kisses.
Ways to Help: We have also been talking a lot about ways for the kids to help with the baby i.e. getting diapers, getting blankets, giving kisses, and getting pacifiers.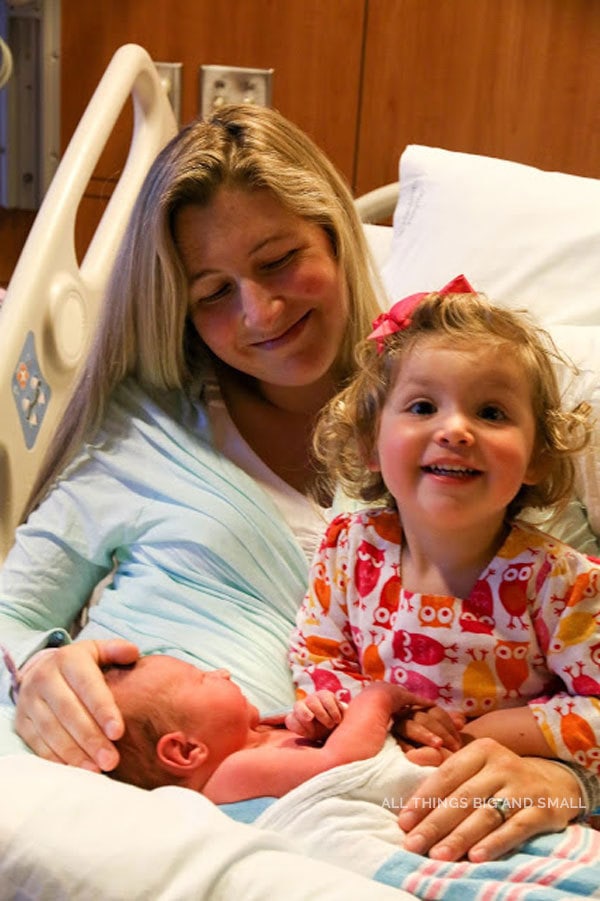 Although I can't predict how the kids will respond to the baby when it comes, I can say with confidence that everything we've been doing can't hurt! And after doing all of these things with B the first time around, I know that they will both be prepared!