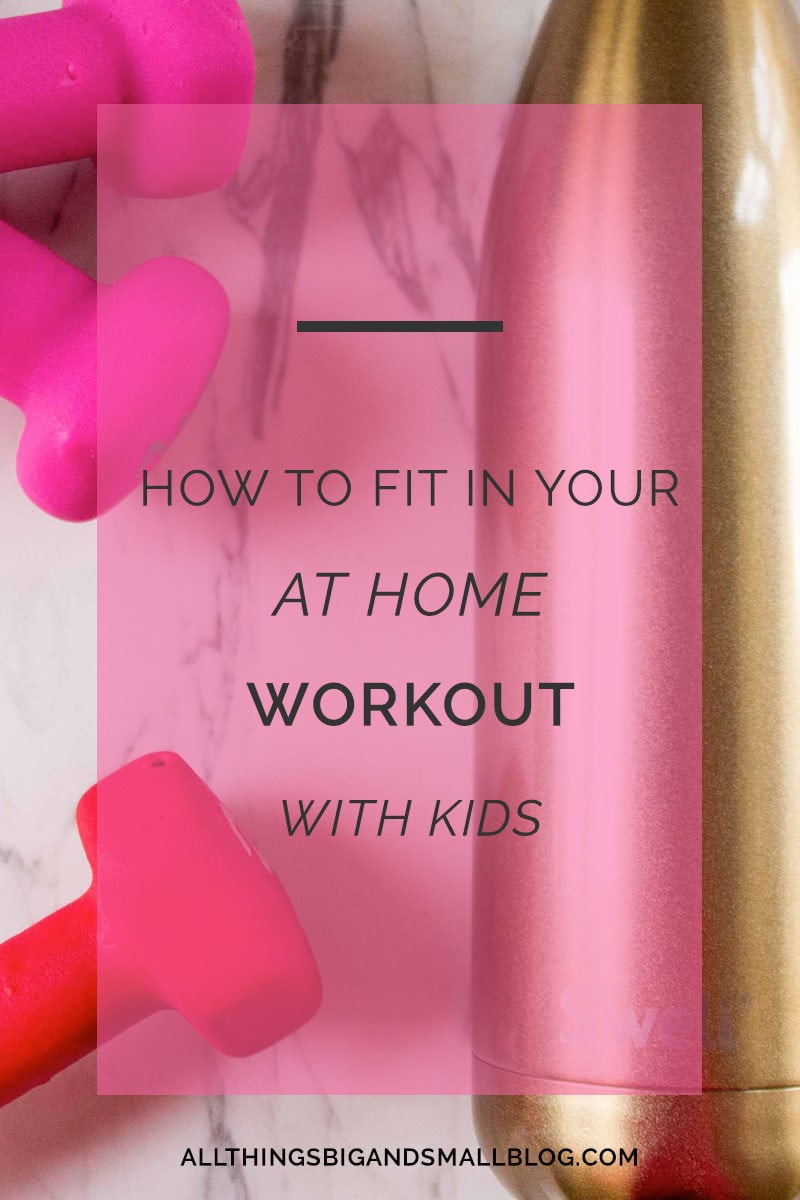 Lately, I have been making a concerted effort to exercise and it has made me a better mother. I never understood it before becoming a mom, but now that I am a mom of two, I feel it more than ever. It helps my energy levels, my mood, my patience, and my body confidence. But it is hard to fit it in everyday. Busting my %$* isn't easy especially when I could be sitting on the couch staring at this little guy; but I know it is definitely worth my time because it makes me feel like a person and not just a "mom." Since we don't belong to a gym, don't have a babysitter, and don't have any equipment other than free weights, a yoga mat, an exercise ball, and a jogging stroller I do at home workouts or run. But we get it done! Usually, I will either do a 20 minute sequence in the morning while she is watching a tv program after breakfast or load everyone into the BOB and go running with them.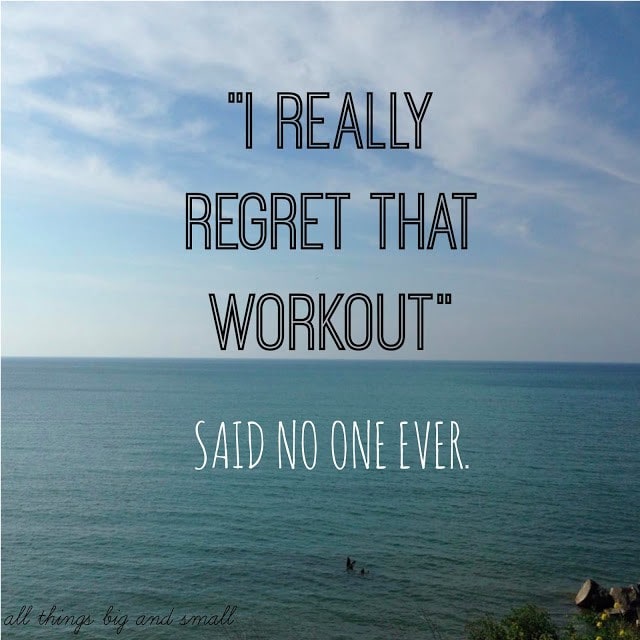 So here are a few tips that have made it easier for me to get it done everyday because although it isn't easy, it certainly is doable: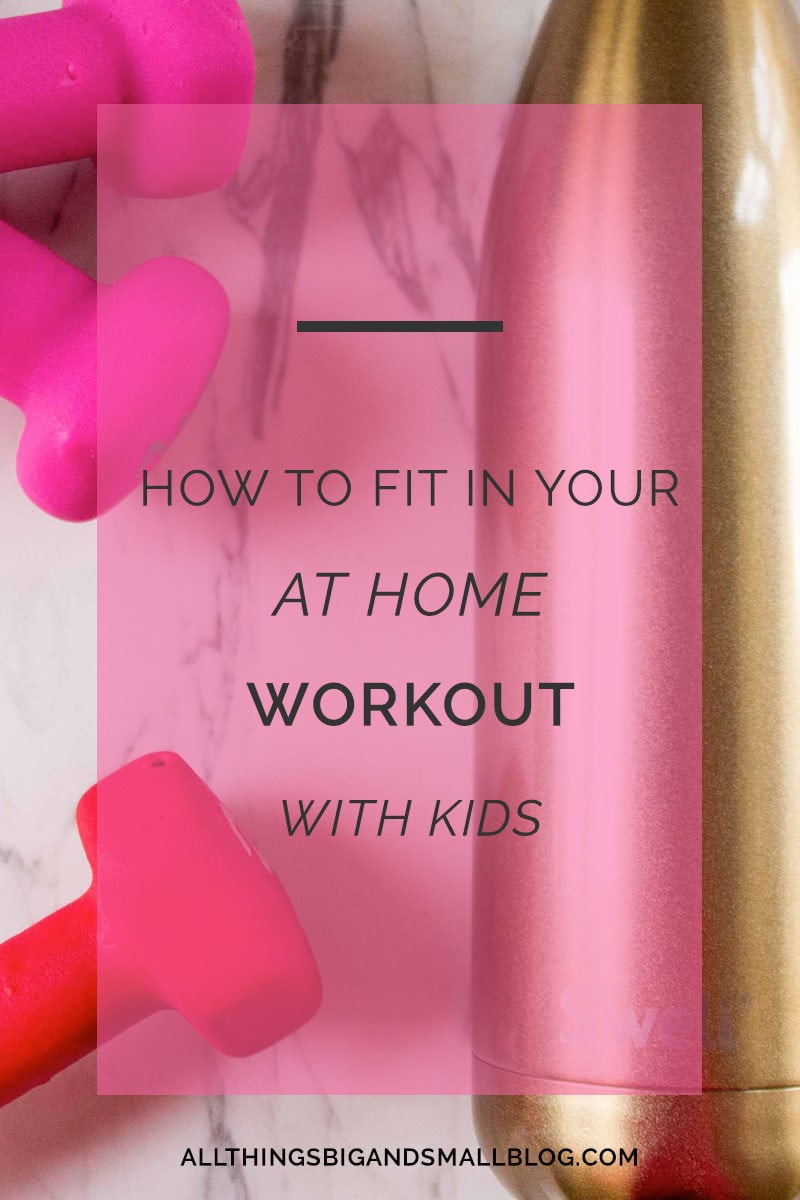 1.) GET DRESSED IN YOUR WORKOUT GEAR FIRST THING
Before you go downstairs in the morning for breakfast put on those running shorts, top, and socks. You now have one fewer excuse and are ready to go whenever. Although it might mean being in my workout clothes all day, when the time opens up at 8 PM to go for a run, I am dressed for it. (Usually, I don't have to workout that late but it has happened.) See my workout picks at the bottom of the post including NSale Picks (only 4 more days!)
2.) ADD IT UP.
You might not be able to get a block of 1 hour but do you have 10 or 15 minutes? or 20 minutes? You can piece together several quick workout sessions, and choose a workout depending on how much time you have. By doing this, I have been able to consistently exercise five days a week for at least 30 minutes–usually a little over an hour to an hour and a half for the past month. Getting Bowe to sit and Jack to nap for 1 hour uninterrupted at the same time–not going to happen. But, I can usually get through a 20 minute workout with her watching TV show in the morning while Jack naps. If she is still content after 20 minutes, squeeze in one more 7 minute workout. I do my shorter HIIT workout in the morning, or if it is a longer cardio session, I will go for a run with her and Jack in the stroller. Then, I will do my toning or longer sequence in the afternoon when she is napping and I just have Jack.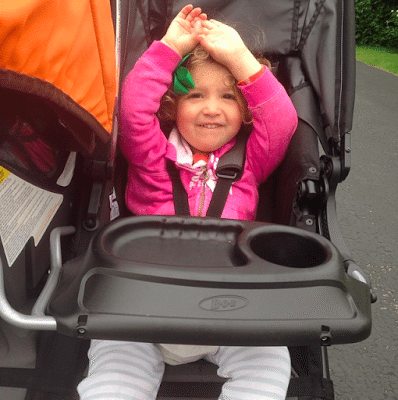 3.) USE ALL THE TOOLS YOU HAVE.
I used to cuddle with Bowe first thing in the morning and let her watch a show on the iPad while I eased into my morning and caught up on blogs and email. These days, I try to limit unnecessary screen time and get out of bed first thing when she is up. I would rather use her screen time to do something productive like exercise or make dinner rather than lay in bed. Now, does it always happen? No. She watches more TV than I would like to admit somedays, especially nights when Jack is up all night and she is up at the crack of dawn. Mama ain't happy. But more often than not we skip the in bed iPad. Instead, we are downstairs and have had breakfast by 7:30. Do I feel ashamed having her watch TV so I can exercise? No. It makes the rest of our day better and me more attentive to her.
While I workout, Jack plays either in his play gym or in his rock n' sleep. I have everything set up in our living room so it is easy peasy. And if we are going for a run, Bowe gets to bring her water bottle, snacks, and some toys to play with in the jogging stroller (our BOB which I adore!) I play the music on my iPhone in the stroller console and, I do not discriminate. If Frozen comes on during my workout shuffle and it makes her happy. I am running to Let it Go! My cool factor just skyrocketed right?
4.) SET THE STAGE.
Everything is in our family room. I keep my weights out of the way in our living room but I do it in the family room, so Jack can hang in his rocker/ play mat and Bowe can sit on the couch and watch TV. I don't have to move anything or complete any extra steps to get my workout on. If we are going running, I always have my running shoes next to the back door. My laptop is always in the family room and I can move it down to the floor or on the ottoman depending on the workout.
5.) THE EARLIER THE BETTER.
Everyone is happier earlier in the day in our house. The kids are much more predictable at 9 AM than they are at 4 PM. Getting the workout in first thing after breakfast sets the tone for the rest of the day and makes me feel productive. I have already accomplished something important to me and put my needs first. Now, I can be a good mom and do fun stuff. After I finish working out, I try to always pair it with a fun kid activity–pool, beach, library, park. Ideally, I would wake up before the kids and fit my exercise in then but for the foreseeable future that is not going to happen. Until Jack is sleeping through the night reliably, I know sleep for me is going to be like gold.
When I do my second part of the workout after I put Bowe down for a nap, I try to do it first thing. If I sit down on the couch and turn on the TV, it is going to be that much harder to motivate myself.
Prioritize working out over doing dishes. The dishes can wait. Do your workout first, and then tackle the dishes later. The kids are dressed after my workout as well. Anything that isn't absolutely necessary happens AFTER the morning workout.
Lucky for you, a bunch of my favorite workout gear is on sale now but only for the next four days. Below, are my favorite Zella leggings, my favorite bra, and shoes.
What are your favorites? When do you fit in exercise?
Nordstrom Anniversary Sale Picks: remember, the prices go back up August 3rd!

Favorite shoes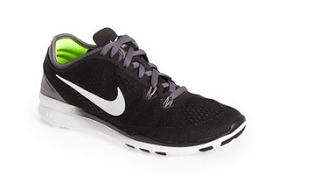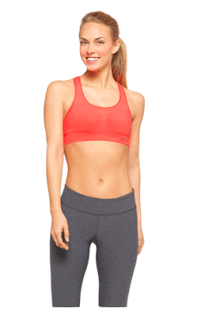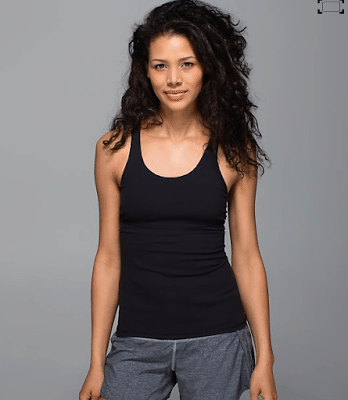 Lululemon Tank now $39 instead of $58. I have two of these in an older style and have almost worn them out over the past four years. Great tops and they are great for light exercise, yoga, and barre.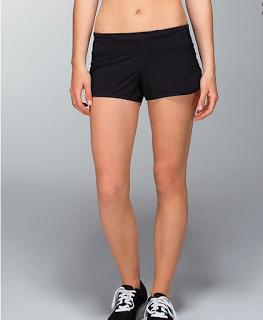 With it being summer, I wear these everyday. That and the fact that my hips are a little snug in all my pre-pregnancy shorts still. They get a lot of wear, and like my tanks, they are four plus years old. They have held up really well! If you are looking for something less expensive, try the
Nike Temp Shorts
which are under $20 and have great reviews.