Thank you to EkoBrew and Walmart for partnering with me on this post, as always all opinions expressed are mine alone. #EkoBrew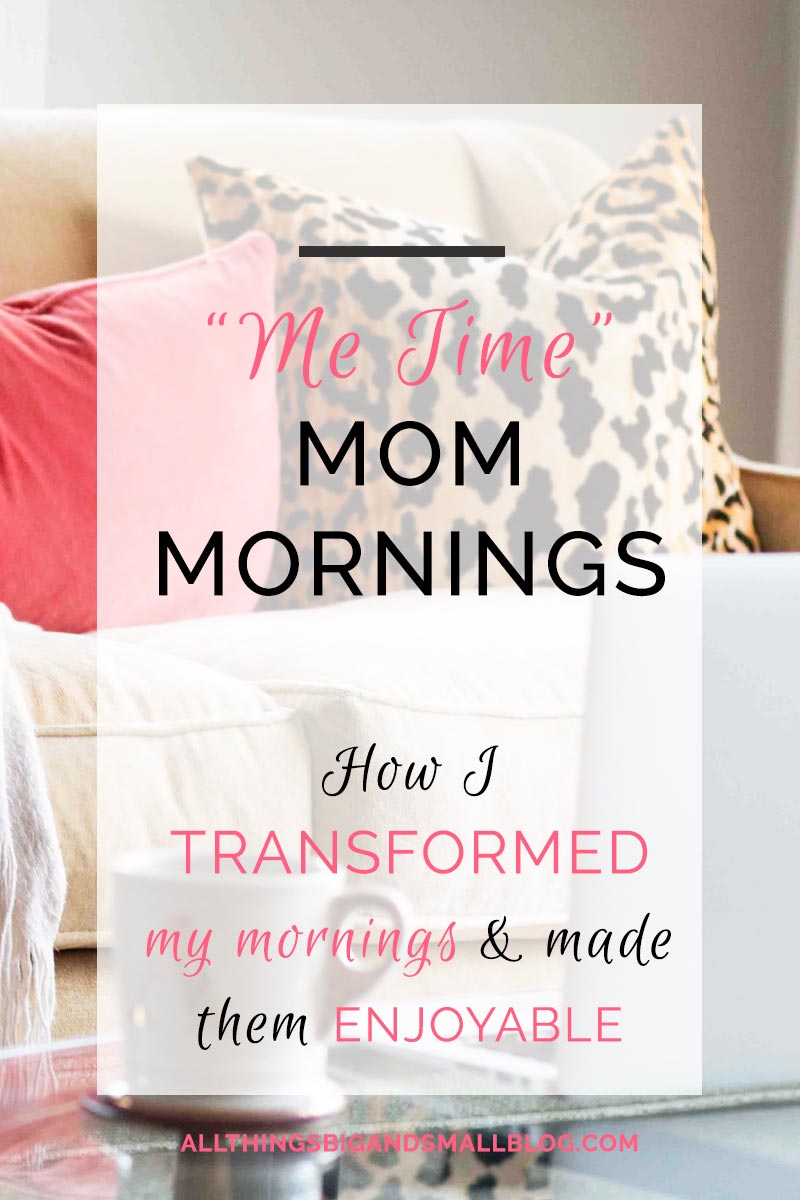 You know those mugs that say "But first coffee…" well, yes, that is exactly how I feel! As much as I am not a night person (I routinely head to bed after putting down the kids), I am most definitely NOT a morning person! And I know I am not alone–I have NEVER met another mom of young children, who is full or cheer and energy first thing in the morning without her coffee! Between kids waking up with nightmares, growing pains, or when still in the baby phase to feed, sleep is rough the first several years. So every morning, I look forward to my cup of coffee first thing in the morning; but, the reality is I often reheat my cup of coffee four times a day just because I never have time to sit down and drink it without hopping up to do something else! #momlife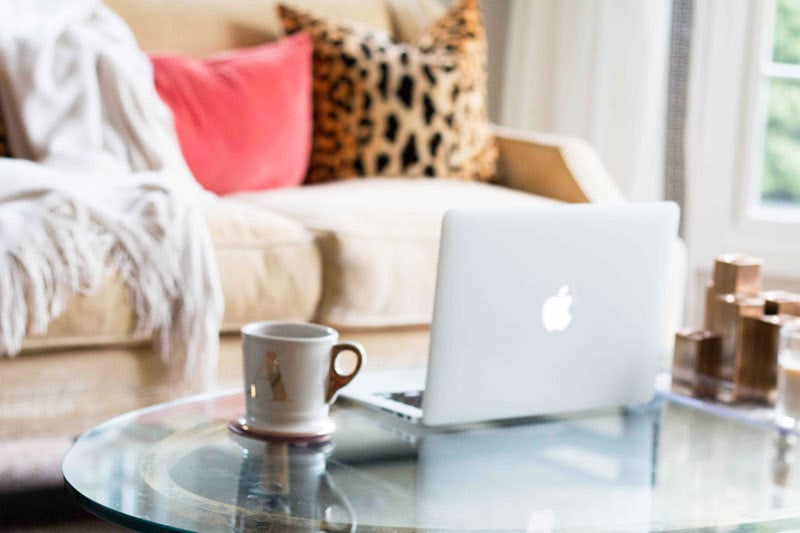 But, after reading a ton of productivity and time management books, (including Miracle Morning and Makeover Your Mornings) I am determined to start a new habit–waking up early before the kids wake up, and starting my morning exactly like I want to–quiet cup of coffee while I plan my day and read, some light exercise, and work a little bit. That way, when the kids wake up I have accomplished the things that I need to do to make my day run smoothly and I feel personally fulfilled.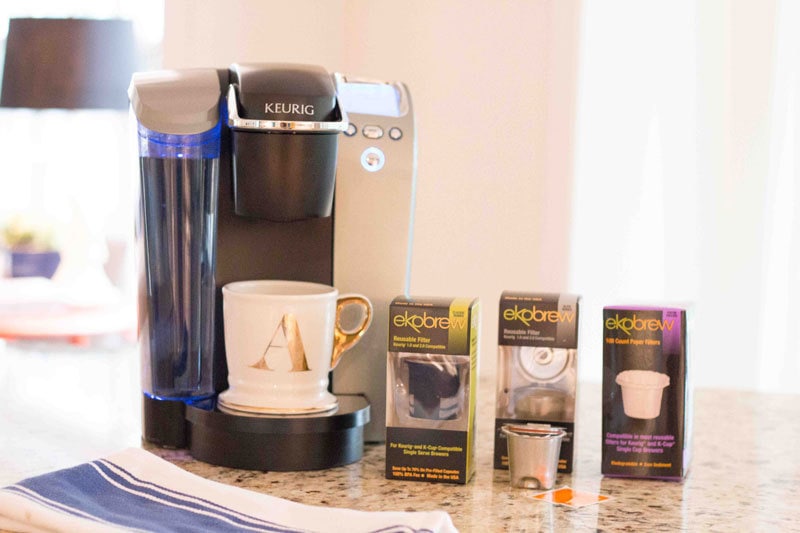 I tried it a few mornings this past week, and well, my mornings were so much smoother! And I actually got to drink my entire cup coffee with no reheats! Yes, cue the fireworks people, miracles happen 😉
So let me take you through my ideal morning (I know that this won't happen everyday); but, I feel like I am winning the day if I can get at least get a few of these done! Plus, I will share how I plan to make my morning even better!
Wake Up 5 AM and get out of bed without hitting the snooze button!
Go downstairs and brew my cup of coffee with my new reusable EkoBrew cups. EkoBrew cups are new environmentally friendly reusable K-cup found at your local Walmart. You all know how budget-conscious and green I am, so as much as I love the convenience of K-cups, I don't love the price tag or the environmental impact of them! And that's why I absolutely EkoBrew cups: I get to choose my favorite coffee flavor and can save up to 80% versus normal K-cups. They have heat resistant grips, a silicone seal, stainless steel mesh and an easy-open lid (even when you are sleep deprived and fumbling 😉 They work with Keurig, Mr. Coffee, Cuisinart, and Breville machines!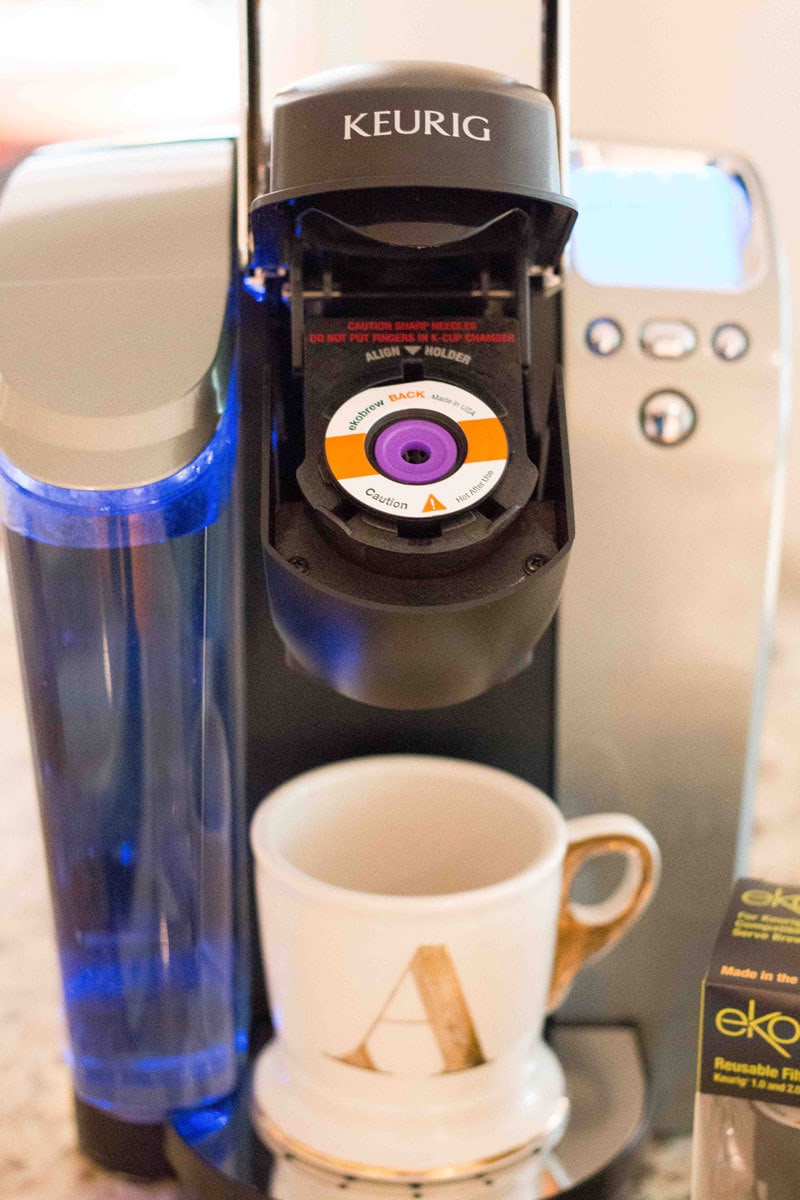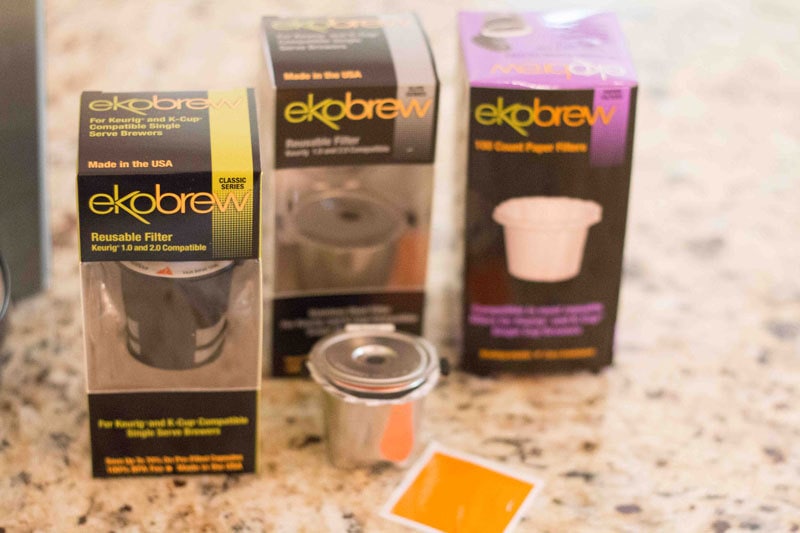 5:10 Sit down and read a couple of my favorite blogs or magazines for a few minutes. Eventually, I am going to try to read real books during this time or do some of my e-courses during this time; but, baby steps people! This is my "me time" so I can do whatever I want!
5:20 Grab my assignment notebook and write my goals for the day–I pick three things that I absolutely need to get done and write down anything else I may have forgotten the day before (email correspondence, errands, blog work.) I try to plan exactly when I am going to get everything done, and schedule my run in for later in the day (usually, I will take the kids on a run and it will double as their nap time.) Plus, then I get to have an extra long walk afterwards and listen to some podcasts or lessons from e-courses.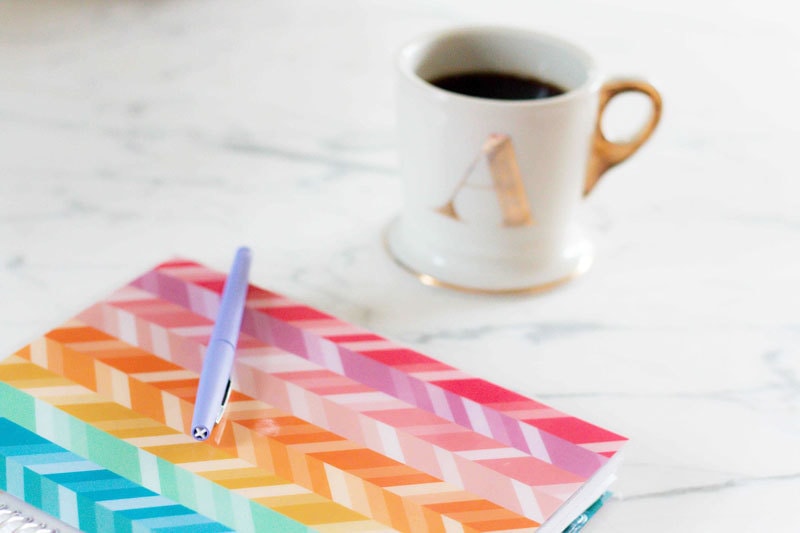 5:30 Time to get moving! I recently started doing the TIU girls workouts again, so I do whatever 10-20 minute workout is scheduled for that day. This gets my blood moving and my booty in gear!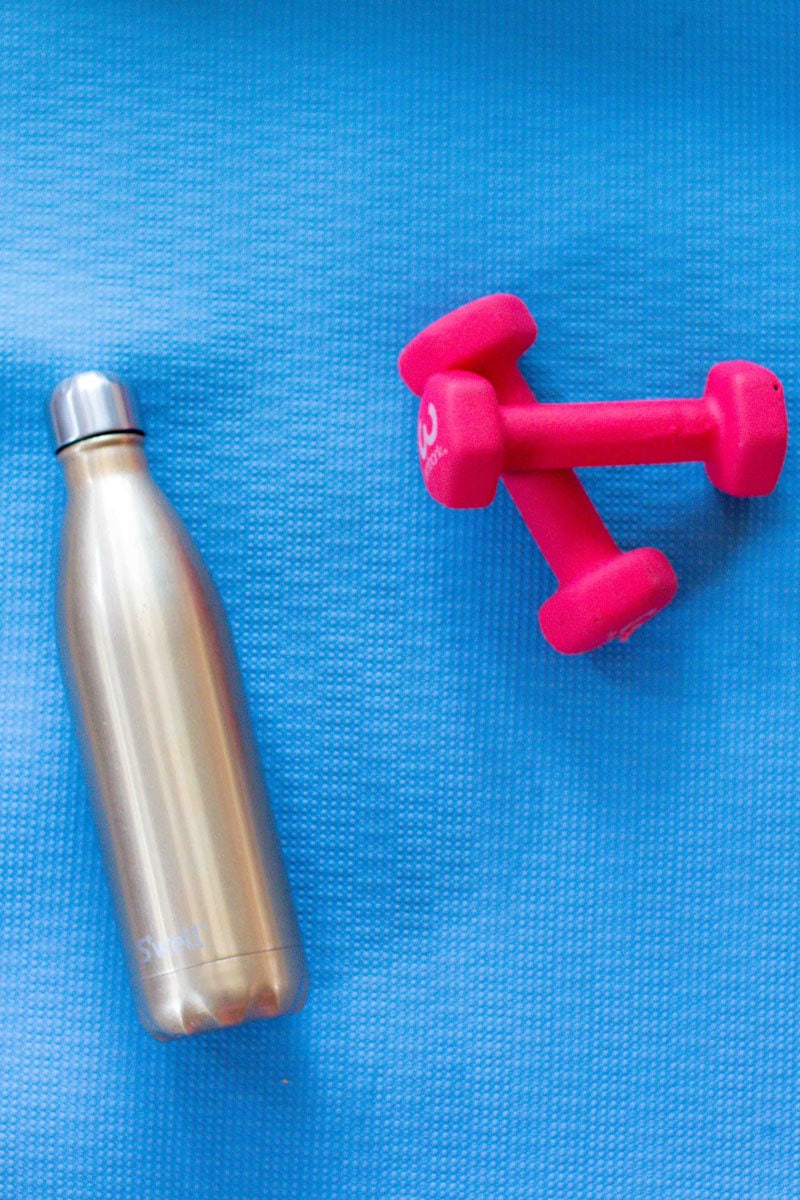 5:40/ 5:50 WORK IT! Jack usually wakes up around 6 AM but will hang out in his bed for another 30 minutes reading books. During this time, I go through my email and send out any important emails, check into my Instagram and Facebook and reply to comments. I am making a concerted effort to be off social media when the kids are up and about, so I am trying to limit it to checking in a few times a day instead of checking it several times an hour. I have read tons of articles on the importance of not wasting time, and only checking your email and other modes of communication twice a day. I am a self-proclaimed communication junkie, so I will be happy if I only do it three times a day!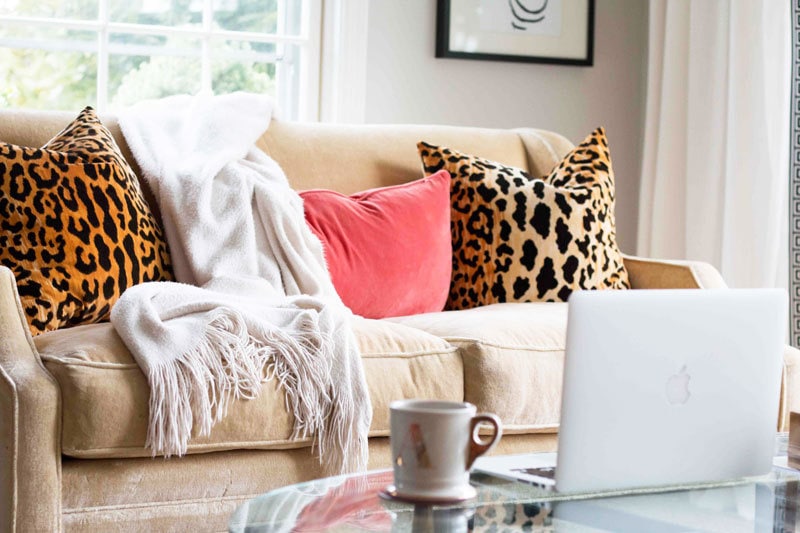 6:00/ 6:30 B and Jack are now both up, so I get them when they stop playing peacefully in their bedrooms and we go downstairs, get milk, and start breakfast. And now, my normal day begins! But, I have already had my cup of coffee and had my "me time" so I am much happier and energetic. When I do this, I do end up going to bed earlier but I find that I am much more productive and positive than the days when I sleep in. And a large part of that is being able to drink my entire cup of coffee in one sitting and not having to reheat it several times! It is the little things!
Eventually, I hope to start waking up at 4:30 AM, add some meditation in, and allow more time to work. If I can get a solid 45 minutes in of work every morning, I know that it would really transform my work flow and give me more time in the day for fun things!
Tell me mamas, when do you enjoy your cup of coffee? Do you enjoy it with the kids while they eat breakfast, after school drop off, or do you wake up before your kids? Make sure to pick up your own EkoBrew cups at your local Walmart and use the Ibotta app to get money back because we all love saving money!