I received product and compensation from Mead Johnson Nutrition to create this post written by me. All experiences and opinions expressed in this post are my own and not those of Mead Johnson Nutrition. You can contact Mead Johnson Nutrition with product related questions or comments toll free at 1-888-777-3395.
You can't find a mom of a toddler who isn't worried about their toddler's eating habits. Toddlers are renowned for being picky, stubborn, and very opinionated regarding what they eat. They frustrate their parents to no end by refusing to eat entire food groups. These phases can last days, weeks, or months depending on the kid. And as hard as it is to not fight it, (especially when you know they will love something) often times the best thing is not to make a big deal out of it.
As much as it drives me crazy, I always try to avoid making food a power struggle. Why am I so seemingly nonchalant? Is it because I simply don't know how important nutrition is and brain growth is in the first three years of life? NOPE! I am FULLY aware that 85% of brain growth occurs in the first three years of life. Furthermore, I would be the first one to tell you how important it is that toddlers receive enough DHA to nourish this brain growth, since it is a building block of the growing brain (I majored in neurobiology as an undergraduate, and pursued post-graduate work in traumatic brain injury and recovery.) So you might guess that I geek out about this stuff.
So why then, if I know all of this, do I not stress about what my toddler does and doesn't eat? Well, it's because I know that there are toddler drinks like Enfagrow® Toddler Next Step™ that help fill in the nutritional gaps typical to toddlers' diets–helping ensure my toddler gets the brain-nourishing fatty acids like DHA that are important even if he completely refuses to eat fatty fish.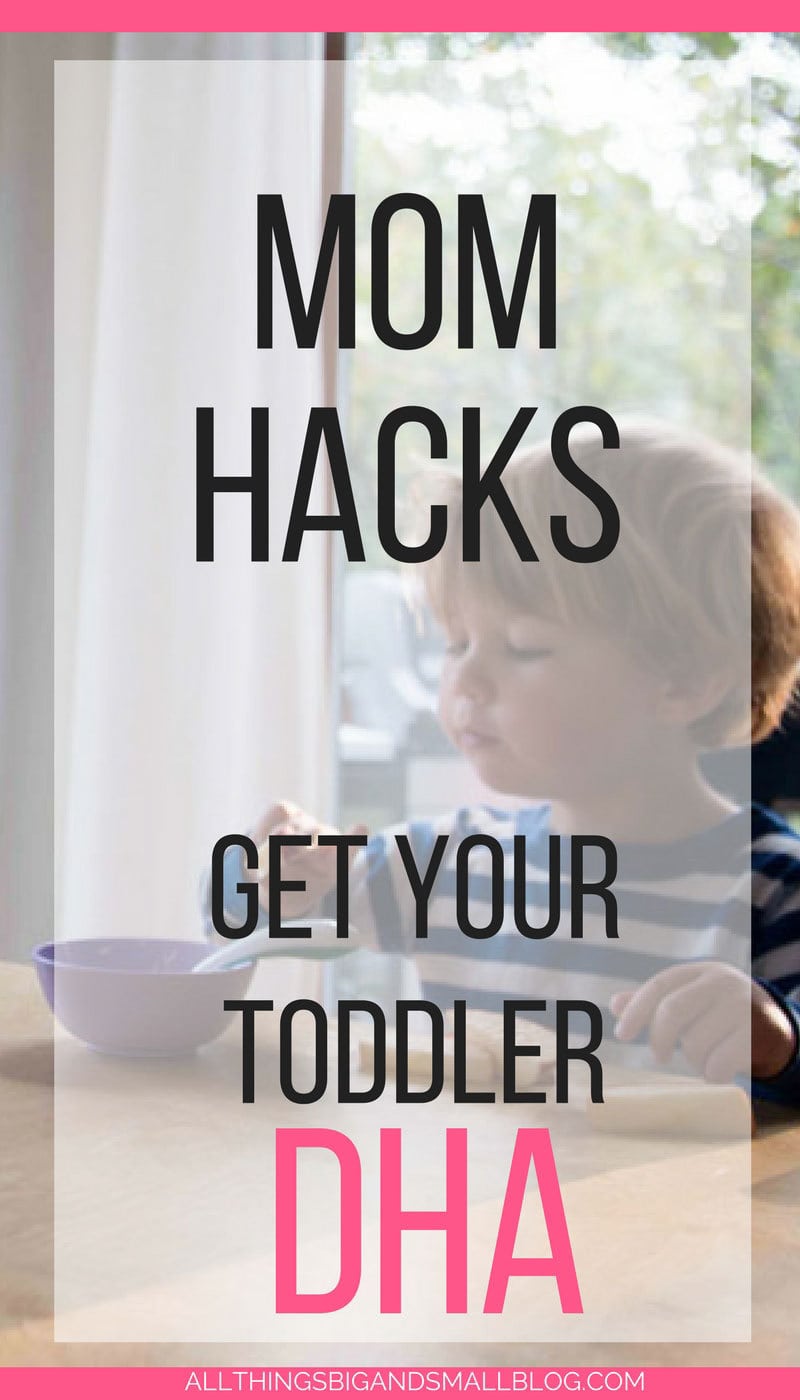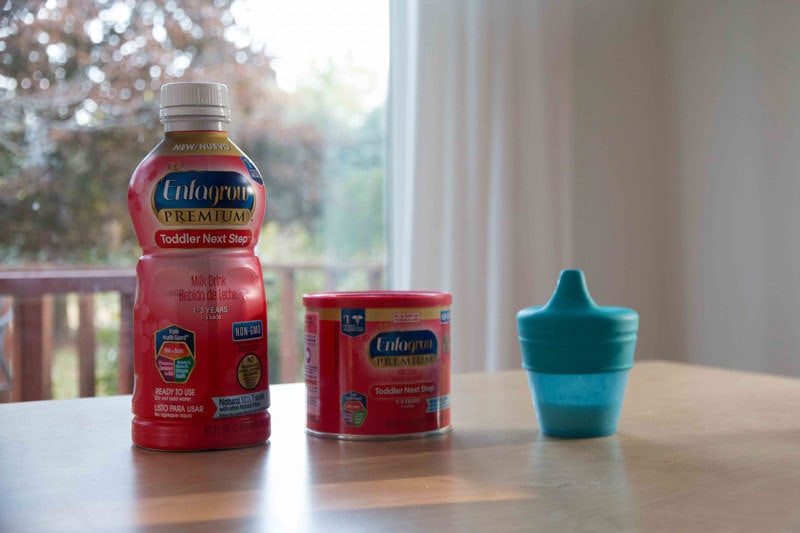 Experts currently recommend that toddlers receive 70-100 mg/ day of DHA to support their growing brain and eye development. But, on average, a toddler's diet only provides 25% of that. You see, most toddlers (including mine) avoid fish, which happens to be one of the main sources of DHA. While my preschooler, Bowe will request salmon for dinner; my toddler, Jack will absolutely refuse to even try it. He simply pushes the plate away after announcing a firm "Yuck!" And I do everything I can not to let him register that this drives me up the wall!
SOURCES of DHA for Toddlers
DHA IN FOODS
Fish (Salmon, sardines, trout, herring, tuna, and shrimp.)
Enfagrow® Toddler – a milk-based toddler drink
DHA-fortified foods like some milk and yogurt
Some chicken and eggs if they have been fed certain types of micro-algae rich in DHA
ALA-RICH FOODS
Plant-based ALA is a fatty-acid can be partially converted into DHA
Flaxseeds, walnuts, kale, and soybean oil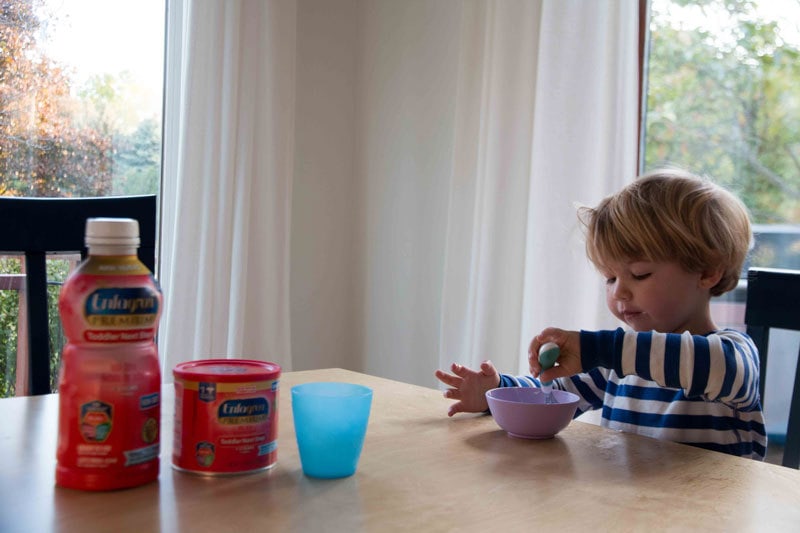 Enfagrow Toddler, is a milk-based toddler drink tailored for toddlers ages 1-3 years old to help increase intake of DHA and complement their diet. Enfagrow Toddler is from the same maker of Enfamil®, the #1 Brand of Infant Formula recommended by pediatricians, and it is now available in a convenient 32 oz. liquid bottle. I like to keep a bottle of it in the fridge to pull out on days I know Jack is being particularly picky.
Any mom of a toddler also knows how often they get sick. Toddlers are basically germ factories (and I say that in the most loving way.) So, it is a huge bonus that Enfagrow Toddler also has prebioitics and important nutrients that toddlers may lack in their diet to help support toddlers' immune system.
Tell me, will your toddler eat fish? How do you supplement their DHA requirements?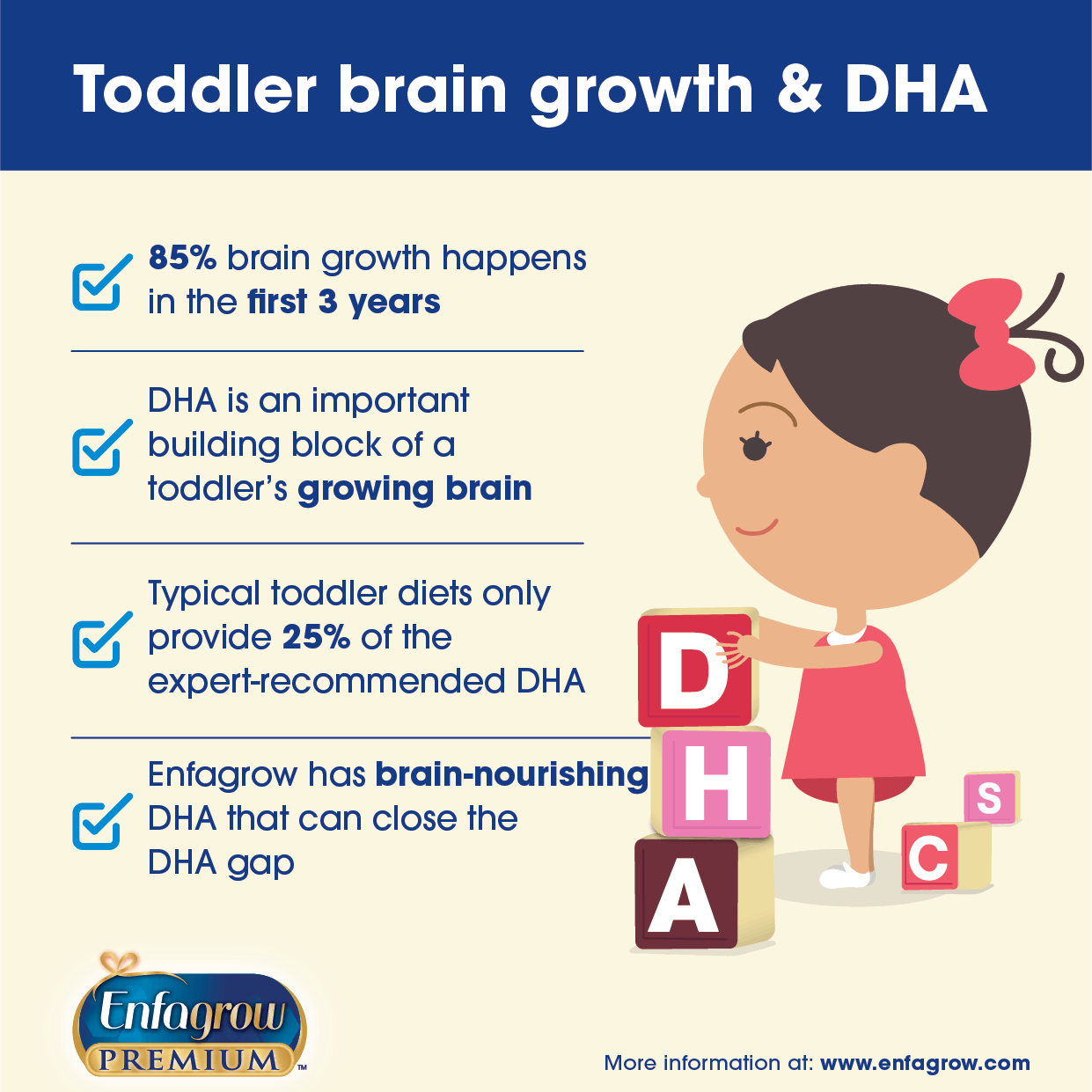 This is sponsored by Enfagrow® Toddler Next Step™