This post is sponsored by Triple Paste®; however, all thoughts and opinions expressed are my own.
What No One Tells You About Being a Mom of 3: Tips for Avoiding the Blowout Blues
Everyone says that going from 1-2 kids is the biggest adjustment. But, for our family, the biggest adjustment was going from 2-3 kids. And that's not because our third was a difficult baby. If anything, she's been the easiest baby by far!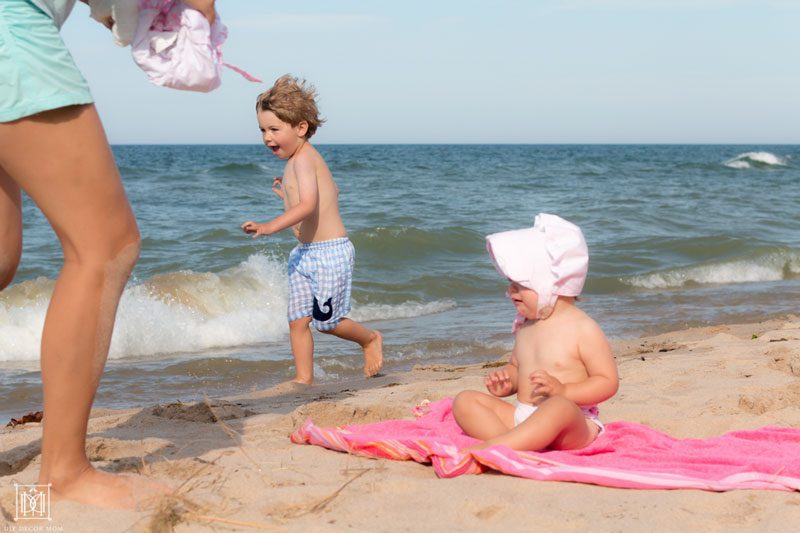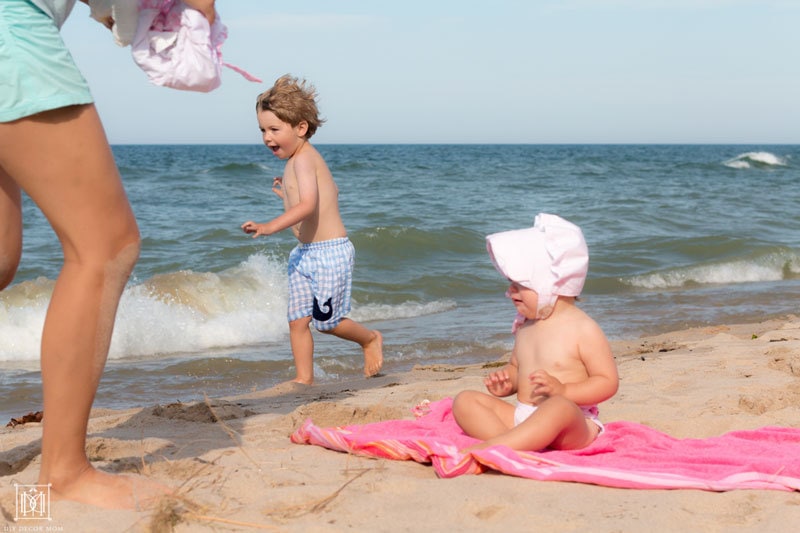 I'll never forget going to Brooke's (my youngest daughter's) two week check up. I loaded all three kids in the car, having timed it in the middle of the morning, so I wouldn't miss my two year old son's afternoon nap. I had made sure to pack several coloring books and toys for the older kids, so they would be entertained while we waited for the doctor to come in. I made myself presentable (it was summer so it was easy to slide on flip flops, my maternity shorts, a tank top, and a tissue tee over it.). I felt like I finally had everything under control.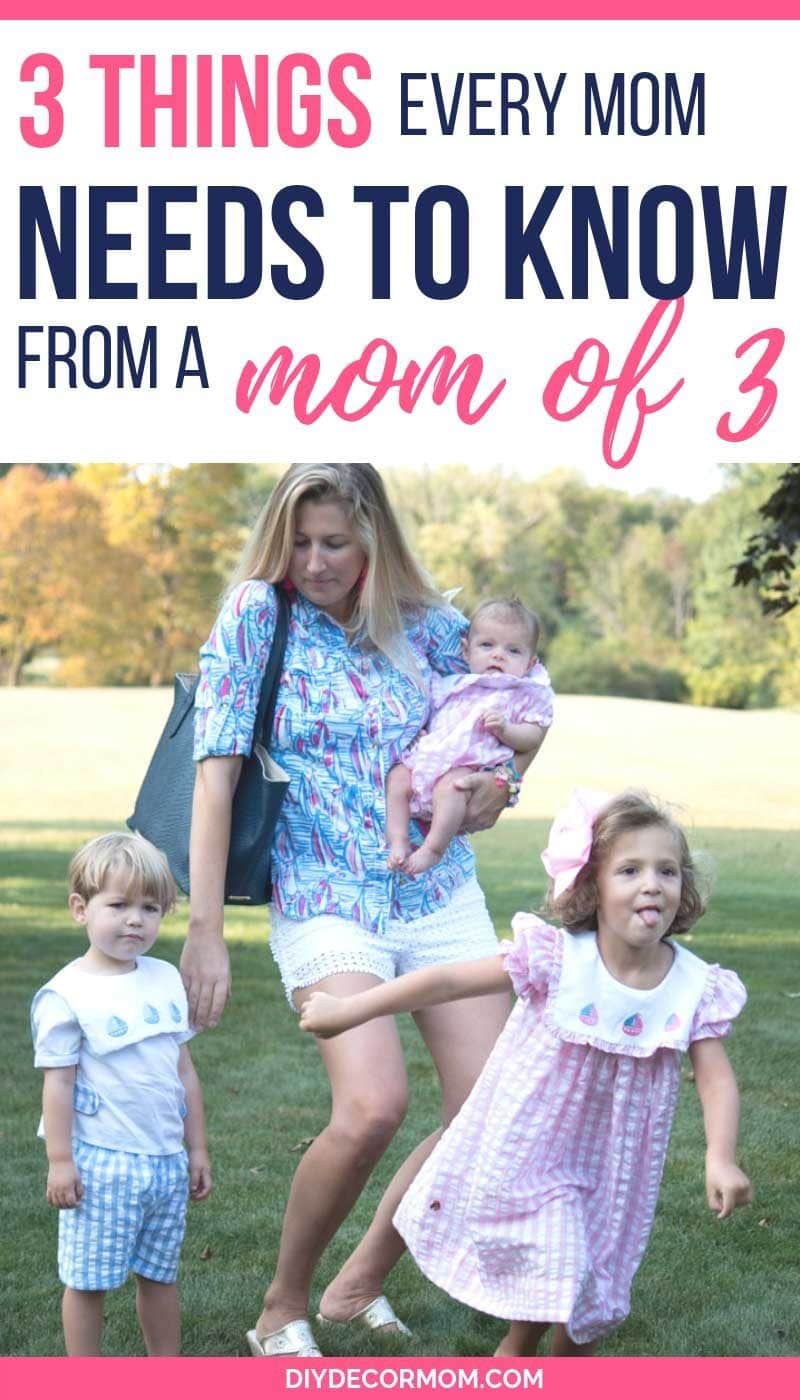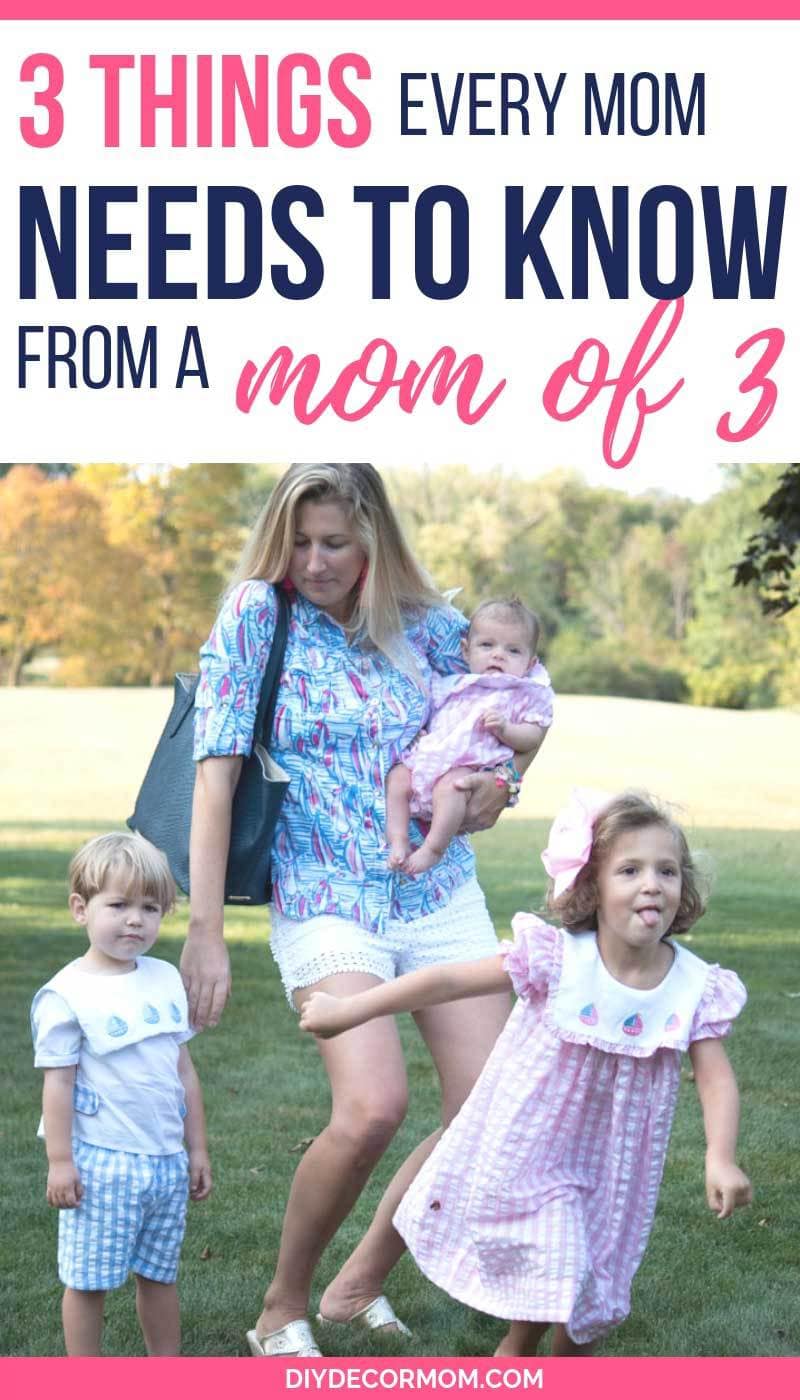 So, we checked in with the receptionist and were moved into the patient room when I heard it happen. The gurgling sound that moms know all too well, and then I saw the satisfied look on my newborn's face. She was still buckled into her car seat, so I put Jack (my two year old down) on the chair next to me with his older sister, Bowe (4) and unbuckled Brooke's car seat straps.
No biggie, I thought. I changed her right before we left, so there's no way this is a blowout. But when I lifted her out of the seat, I saw the full extent of the blowout situation.
The entire onesie was toast, as was the car seat! Having done this a million times before, I reassured myself that I could handle it. I reached into my diaper bag looking for a newborn size diaper and all I could find was my son's size 5 diapers. Being 30 pounds at two years old, he was a big boy. But a diaper's a diaper right? I slid it under my 8-pound newborn's bum, folding it in half so it fit on her tiny bum. Reaching for the wipes, I opened the top of the wipes lid only to find it completely empty!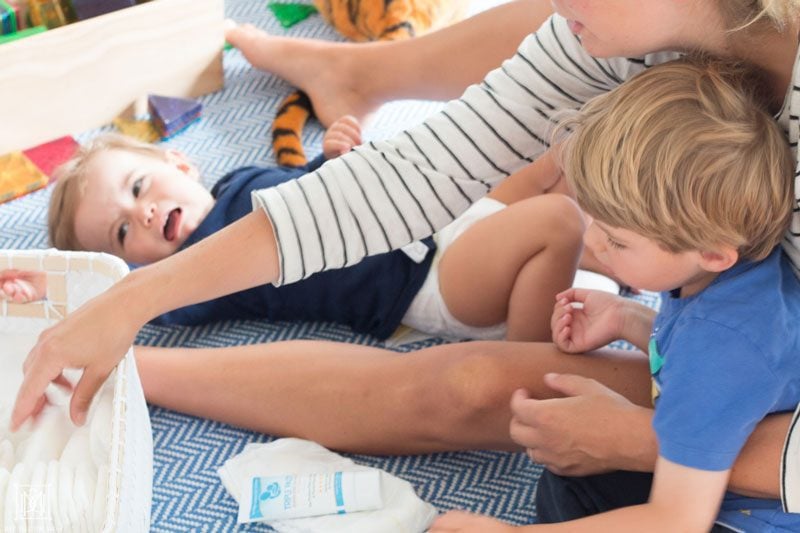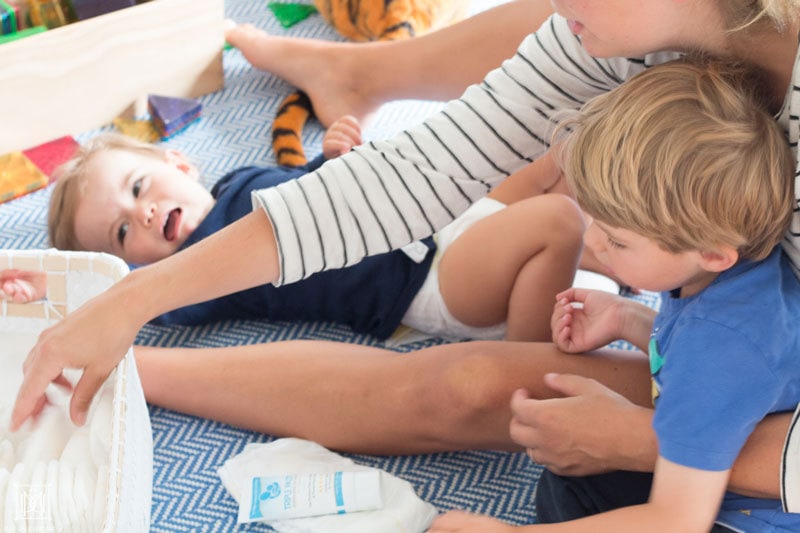 While I had packed every single thing imaginable for the bigger kids, I had completely forgotten newborn diapers and wipes! But, I had Triple Paste® (our favorite rash diaper cream), sunscreen, bug spray, hand sanitizer, extra pacifiers, swaddling blankets, and even the vaccine records!
Luckily, the kind nurse walked in at that moment and swooped right in. She offered a brand new box of wet wipes that they happened to have on hand and laughed about how being a mom of three is completely different than two. Even when I thought I was totally prepared, I was caught off guard!
With the half a box of wipes, I was able to clean Brooke up, get her dressed in a new outfit, and clean her car seat (removing the extra cushion) so it was ok to use. I folded over the size 5 diaper for my size 1 baby and laughed about how I had seemingly thought I had it all together. After the appointment, I loaded all three kids in the car (a workout in itself,) and stopped at my local drive-through coffee spot.
Even though I had forgotten diapers and wipes, I had survived three kids age four and under at the doctor's office for an hour… and no one cried!
MOM OF THREE TIPS
Being a mom of three is no joke, but I've learned my biggest lessons since becoming one. Learn to laugh. Perfection is a mirage. At no point is every single child going to be happy, or will you be 100% prepared.
Once you learn to accept these three things, you'll be a much happier mom.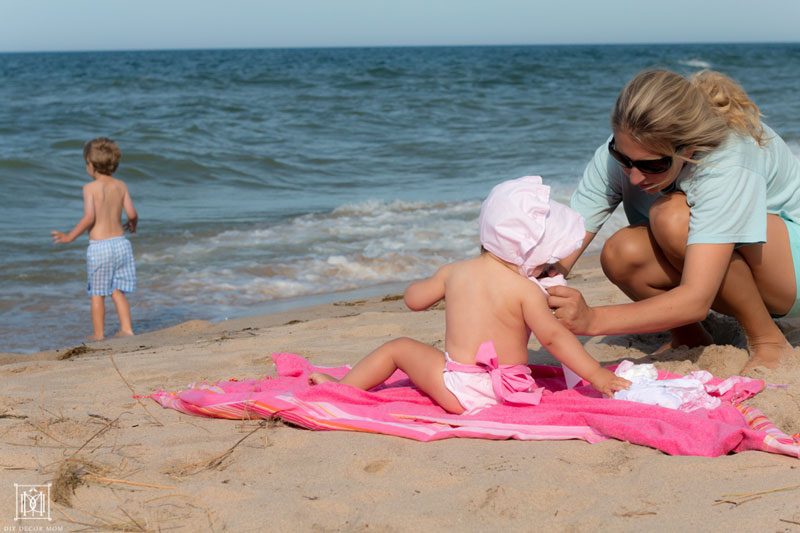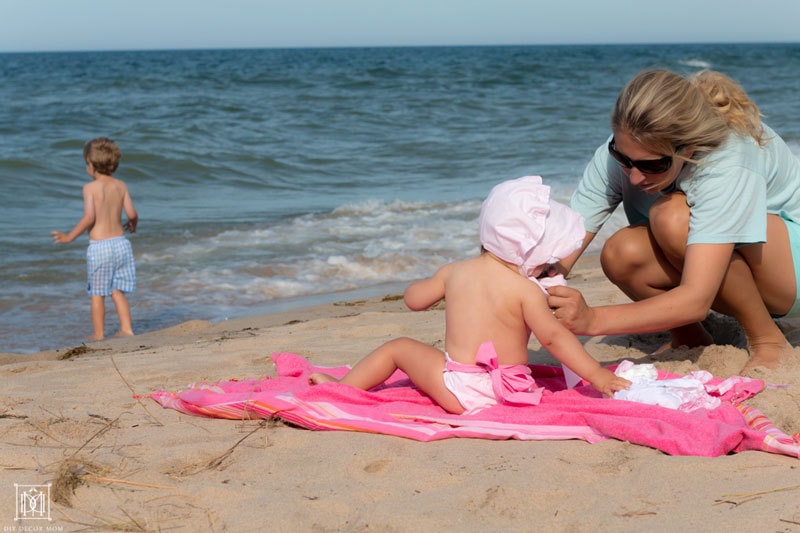 What makes it easier is preparing as best you can, and recognizing that it will never be perfect. Take yourself less seriously, and invest in some good dry shampoo and deodorant. Kidding. Sort of.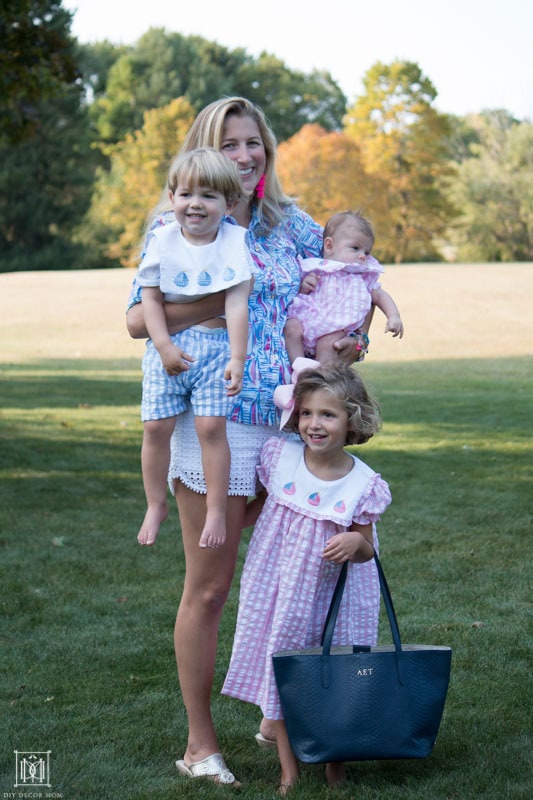 Since then, I've learned more about being prepared and have created some systems to help me get out the door and always be ready for blowouts.
Every Sunday, I restock all the bathrooms with: wet ones, toilet paper, and make sure each changing station (we have one upstairs, and one downstairs) has ample supplies, including Triple Paste® ointment for diaper rash.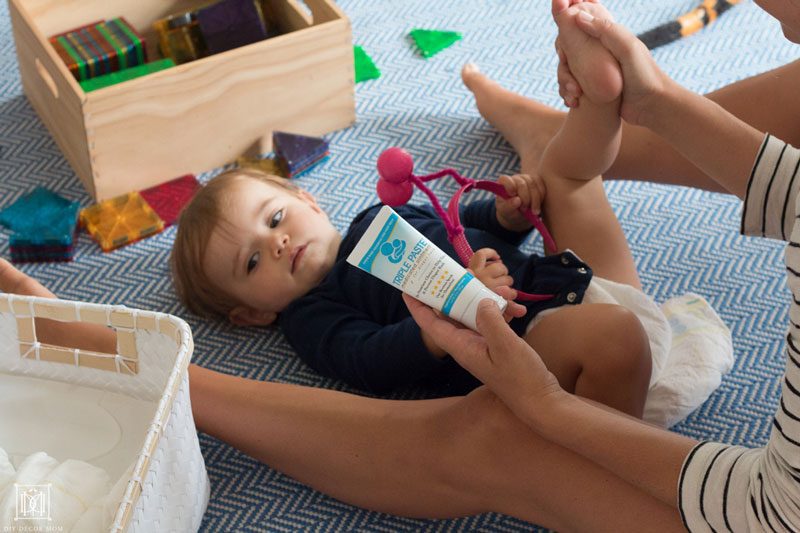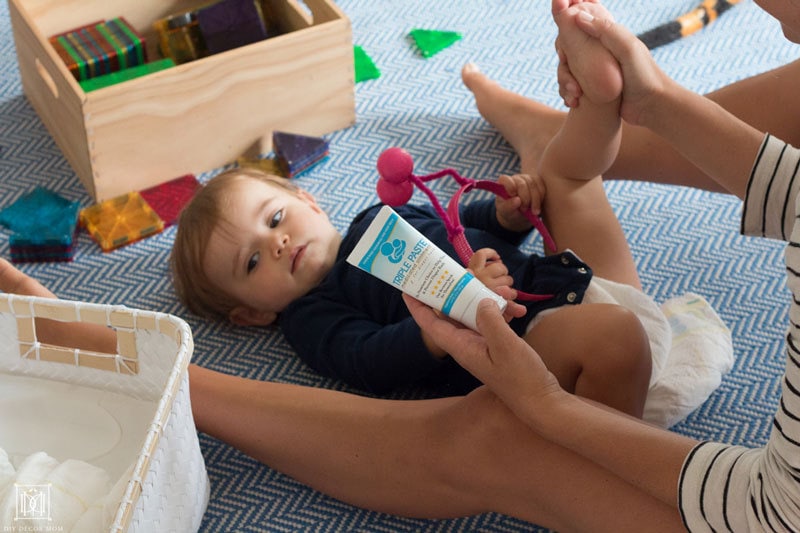 I also, restock my Blowout Blues diaper bag every week, re-loading diapers, wipes, spare outfits, and making sure I always have our Triple Paste®. Using a reusable wet bag to contain all the diaper changing paraphernalia functions two-fold: it keeps everything contained in your huge diaper bag; and secondly, it provides a safe place to put blowout laundry when it happens. Because it's not a question of whether it will happen because it will. It's pretty much the Murphy's Law of Motherhood.
When it comes to diaper rash, I don't trust anything but Triple Paste® ointment, especially with newborns. Their tender new skin is so sensitive, and with their pooping around the clock (seriously, newborns can go through 15 diapers a day!) their bums can get raw. We continue to use Triple Paste® throughout our children's diapering years. Learn more about Triple Paste® ointment here.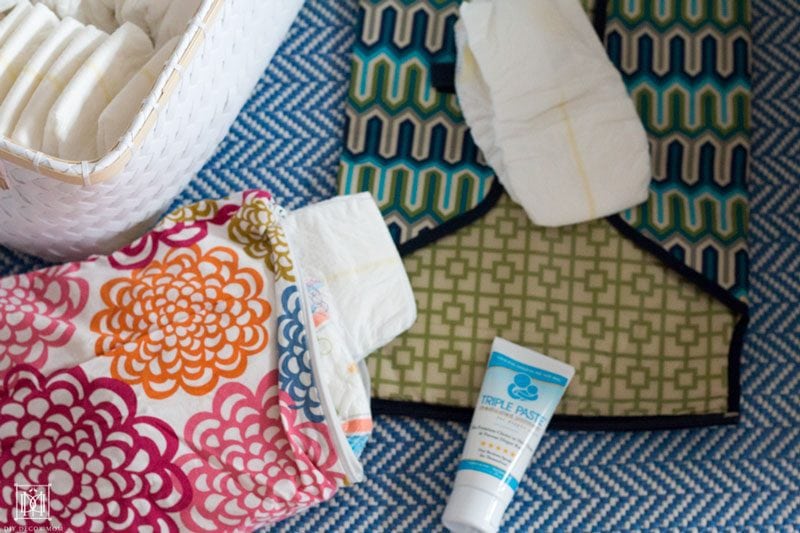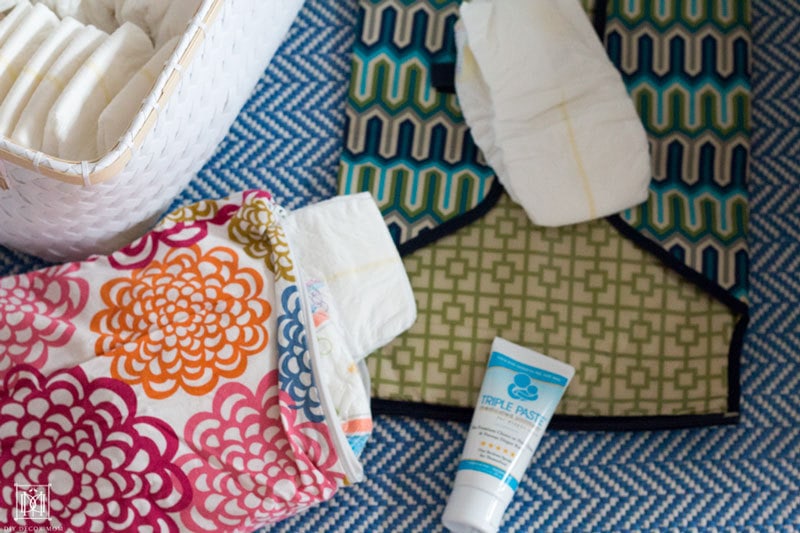 By applying Triple Paste® ointment preventatively, you can prevent stubborn diaper rash and the subsequent burning. It's safe for everyday use; yet, it's strong enough for the most painful diaper rash. You can easily pick up Triple Paste at several retail stores including Meijer, CVS, Walgreens, Rite-Aid, and more! For more information, visit their website here.
Make sure you have a blowout bag, be as prepared as you can be, and realize that life's never going to be perfect. Our lives are crazy, but they are wonderful. While most of our days are chaotic, I wouldn't trade it for the world.
BLOWOUT TIPS
Keep a stocked blowout bag at each changing location. I keep one in my diaper bag, one downstairs, and one upstairs. You don't want to have to run through your house with a

blowout

diaper situation!

Use

Triple Paste®

for both everyday prevention and for diaper rash treatment

Pack a separate wet bag in your diaper for those

blowout

situations

Have extra wipes all the time

Learn to laugh