*This post is sponsored by Meijer. All thoughts and opinions are mine alone.
4 STEPS TO A LESS STRESSFUL HOLIDAY: The holidays are one of the most wonderful times of the year for moms, but also one of the most stressful. It can seem like there are endless things to do, holiday parties, and gifts to buy, in addition to the stress of hosting a holiday meal. The problem is that none of that stuff is important. In twenty years, will I remember my perfect Christmas tablescape? No. But, will I always treasure the time I spent with my kids, playing board games on the floor, sipping hot cocoa by the fire, reading holiday books? YES! That is the stuff we all live for!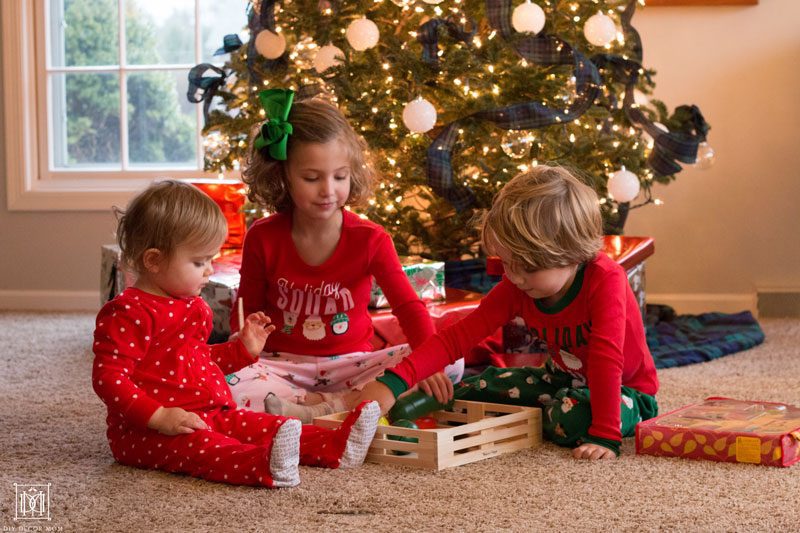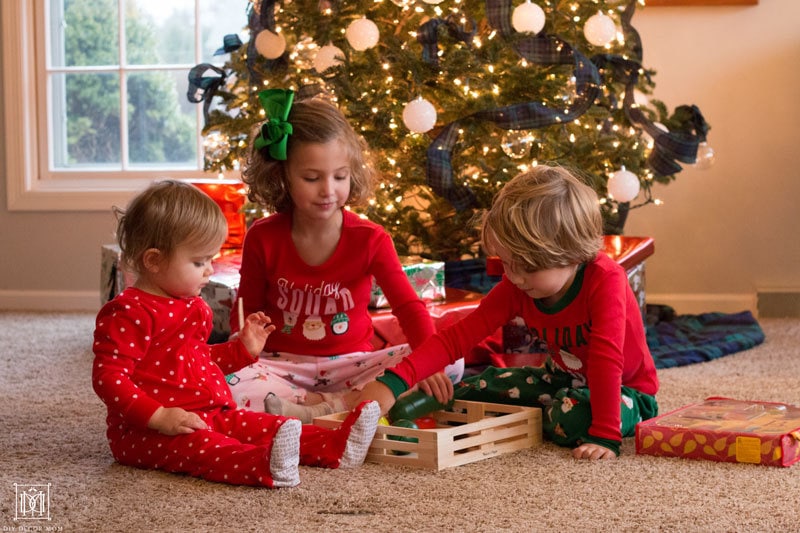 So this holiday, instead of trying to be "Pinterest Perfect," I am taking several steps to make it less stressful and enjoy the season more!
4 STEPS TO A LESS STRESSFUL HOLIDAY
1.) Keep Your Holiday Meals Simple
Holiday entertaining can be a doozy. I remember growing up watching my mom stress out about Christmas Eve dinner. She would cook all day in the kitchen, while we kids tidied up the house up for dinner, ironed table linens, and polished the silver. Although I have fond memories of the holidays with my family growing up, I don't look fondly on the stress of hosting and entertaining. It's something I have actively tried to change in our holiday traditions. I don't want my kids to associate holidays with crazy stress. I want them to think about all the time we spent together as a family.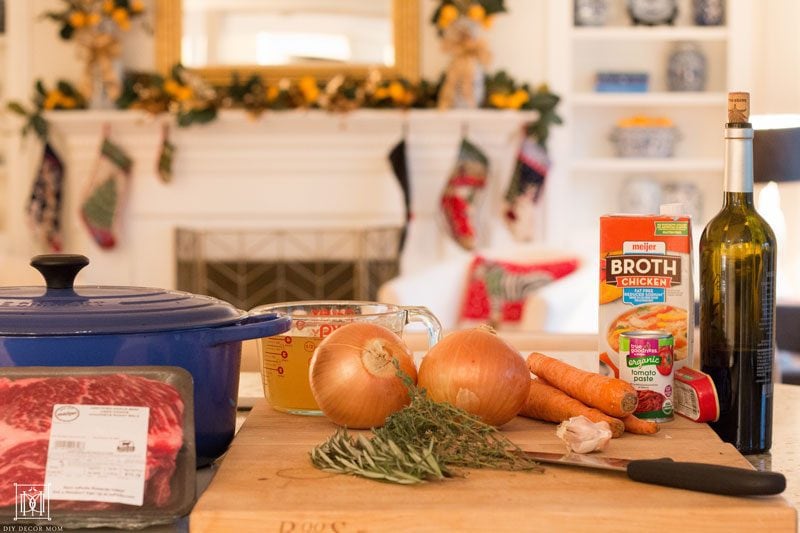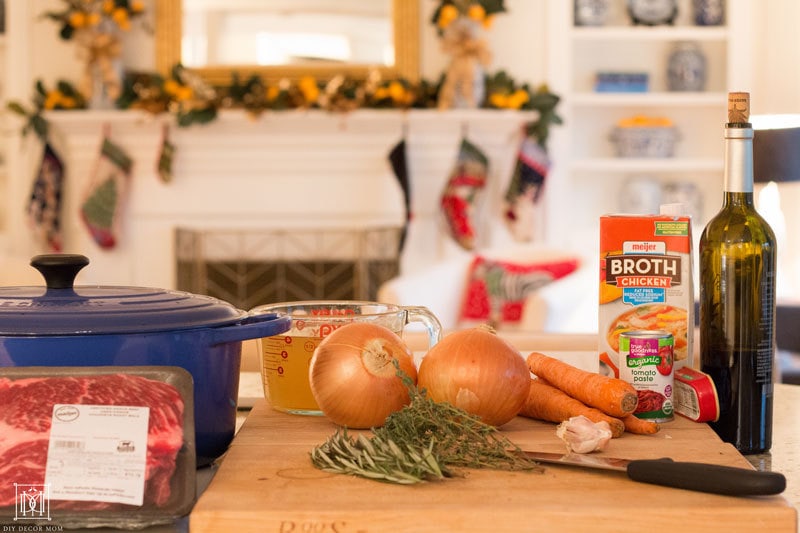 I'll never forget the time when my mom accidentally burned dinner at 7:00 PM on Christmas Eve. Understandably, she was beside herself. But, we rallied as a family. We all pulled on our coats and went out for pizza. It was one of the funniest Christmases ever. I'll never forget the knowing looks from all the other families at the pizzeria, "Hey, you burned your dinner too!" We still look back on it and laugh.
While you certainly don't have to have pizza for Christmas dinner, what you can do instead is make an easy roast! It's convenient to pick one up some Certified Angus Beef from Meijer, and it's an easy holiday dinner that is enjoyed by everyone! And there is nothing better than smelling a holiday pot roast in the oven, listening to holiday music, and sitting by the fire.
We recently made an easy pot Roast dinner and it couldn't have been more delicious! And do you want to know the best part? I had all the ingredients (except the wine) DELIVERED with Meijer Home Delivery using the shopmeijer app! *Depending on your state, wine delivery is legal and available with Meijer Home Delivery 🙂
You guys, I didn't even have to leave my house! I simply looked up the recipe, added all the ingredients to my shopping cart, and selected a delivery window. BOOM! Dinner was done without having to brave the stores!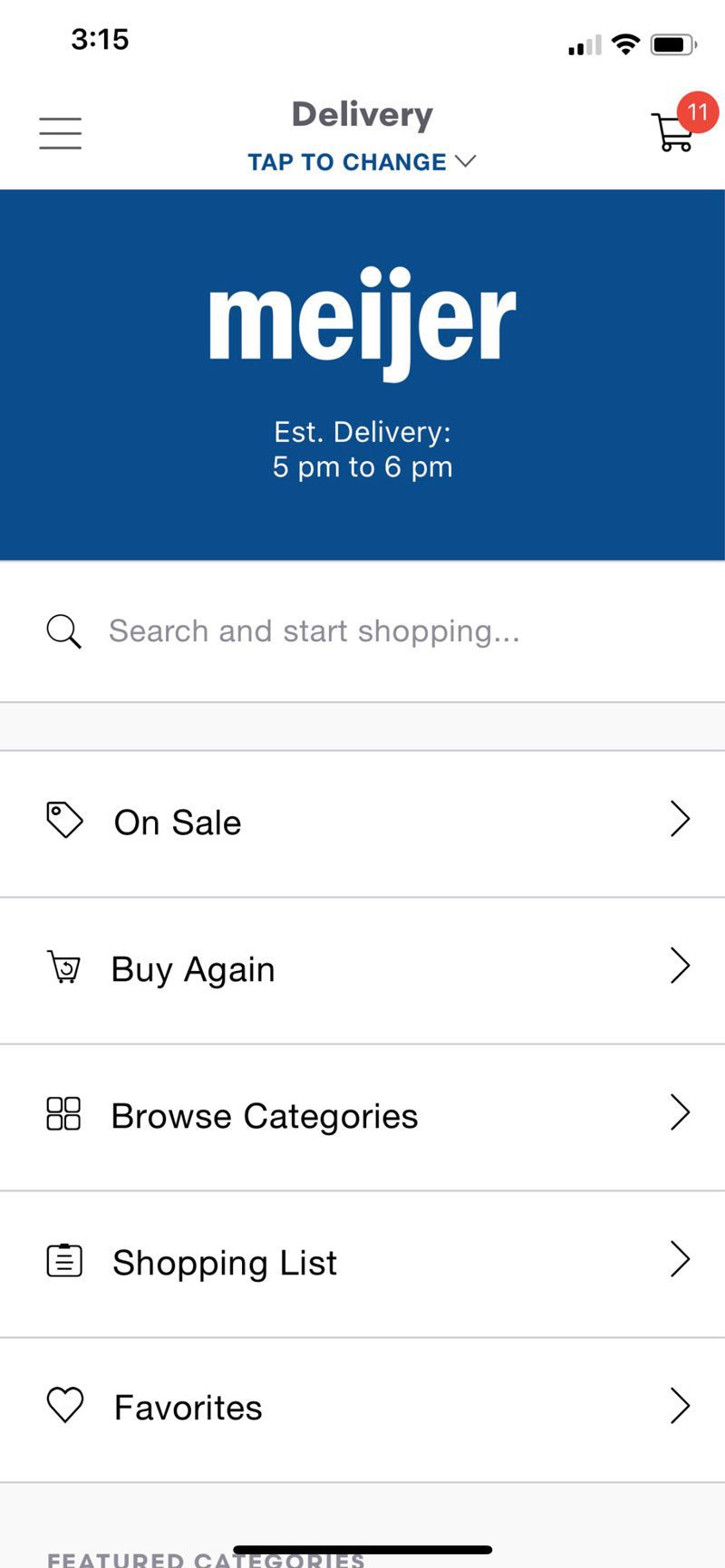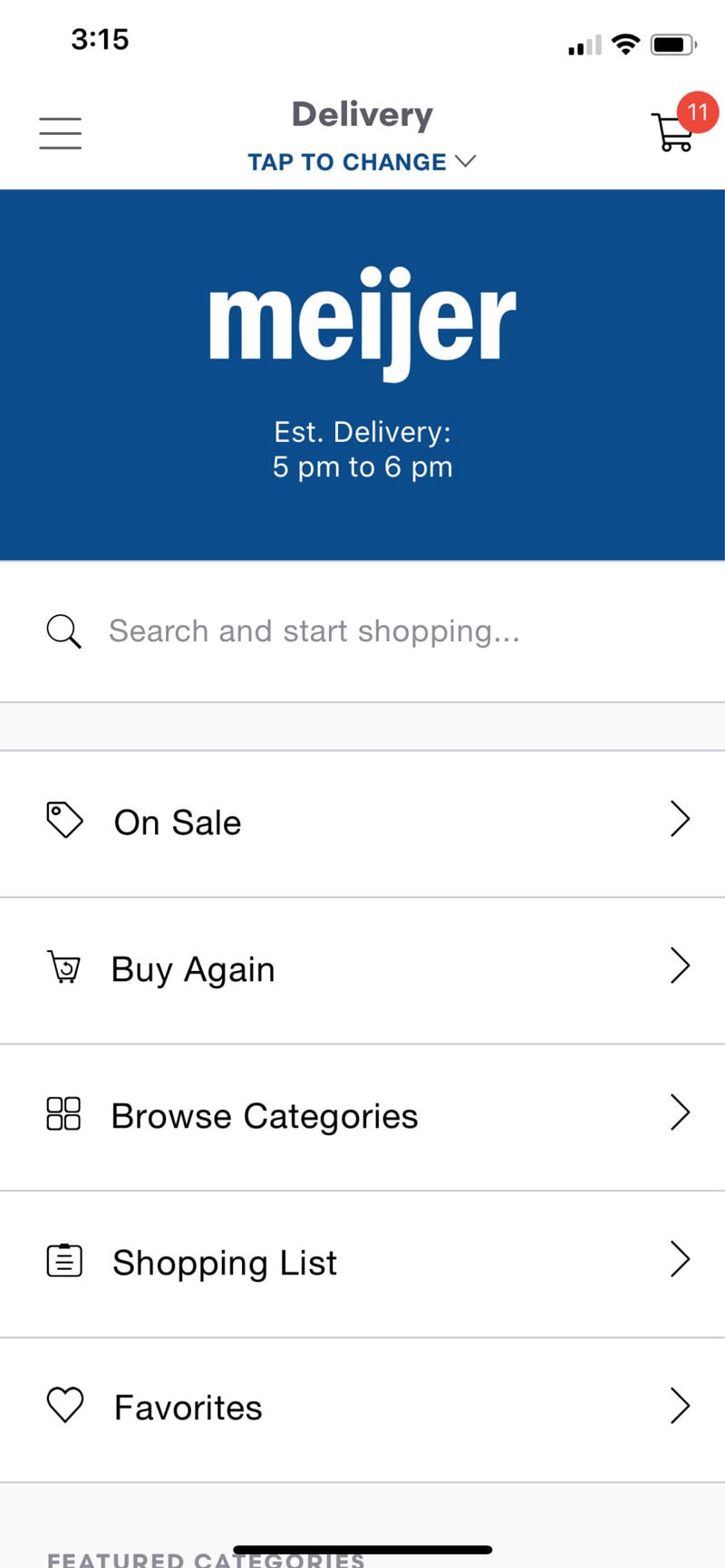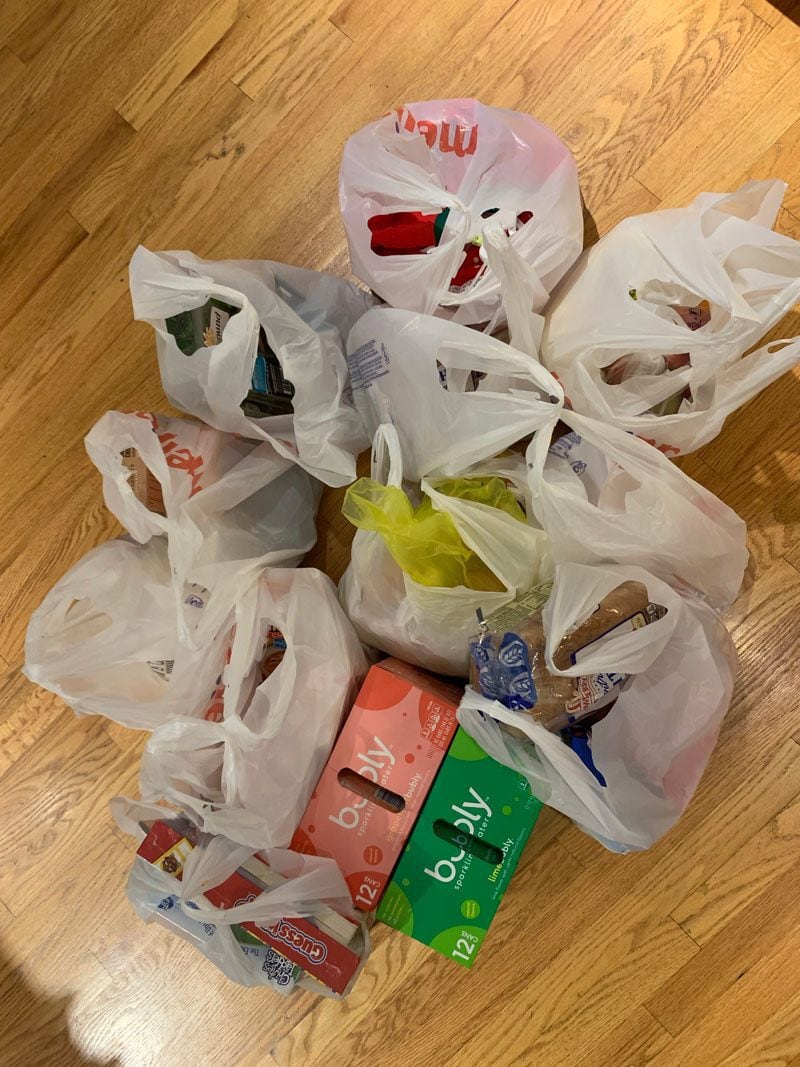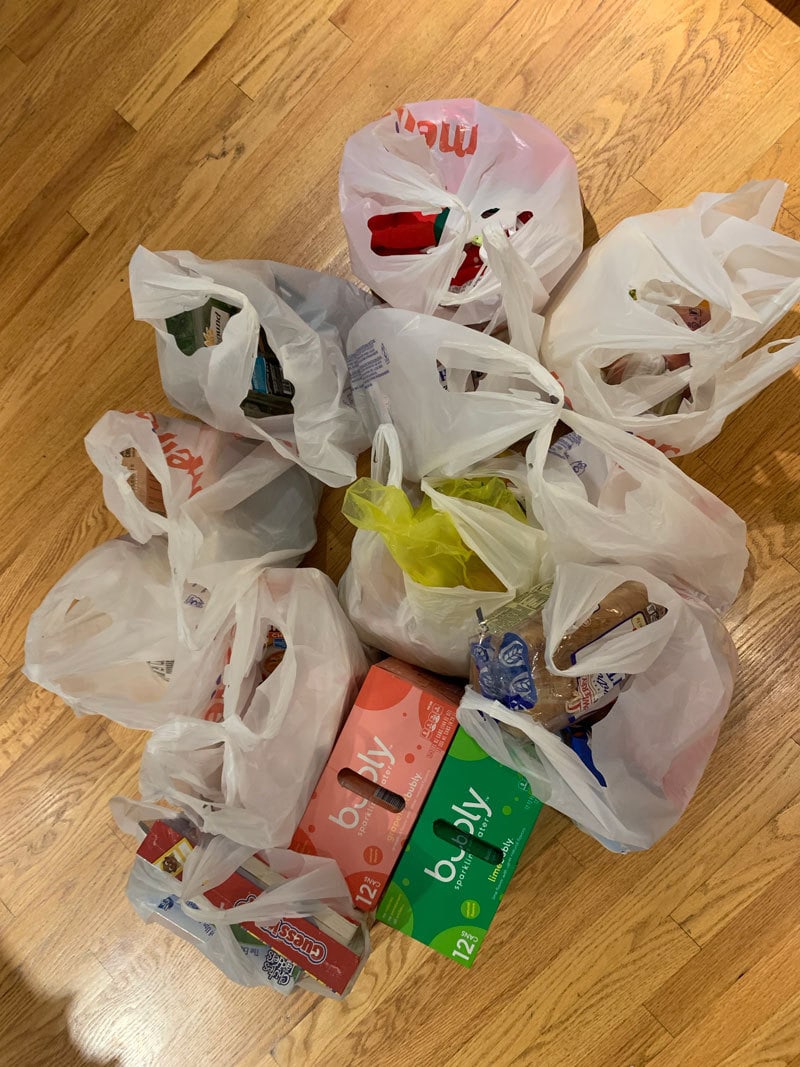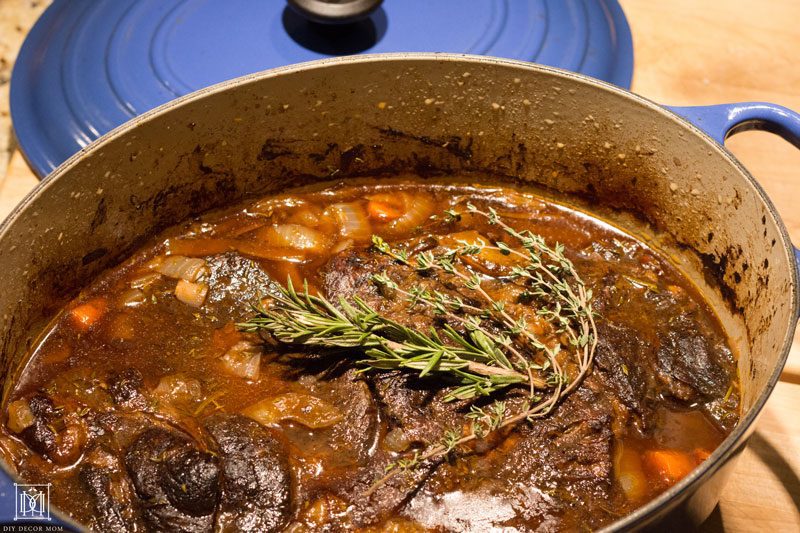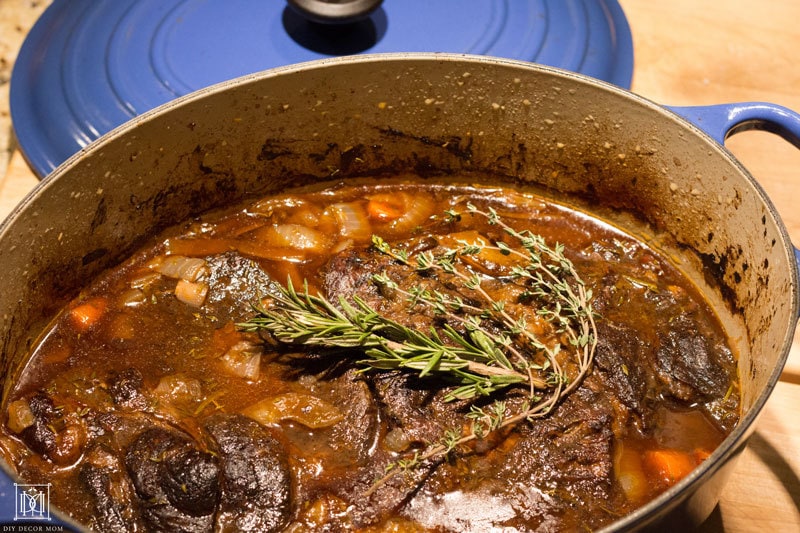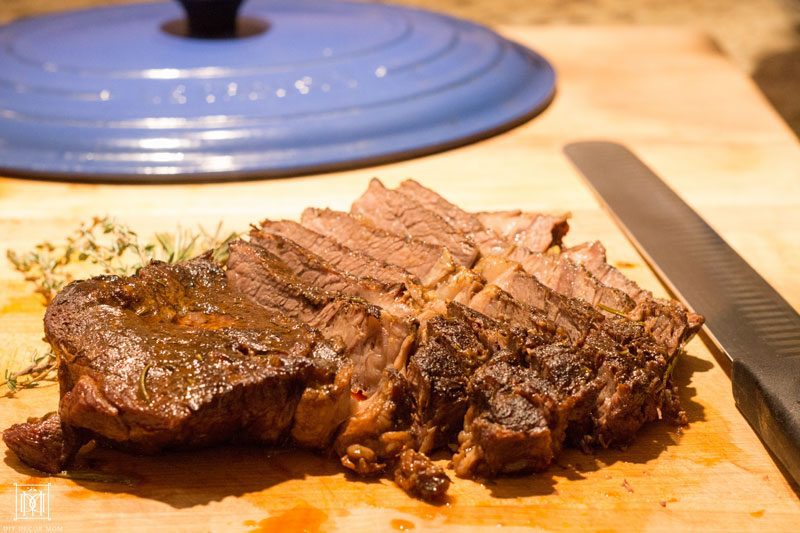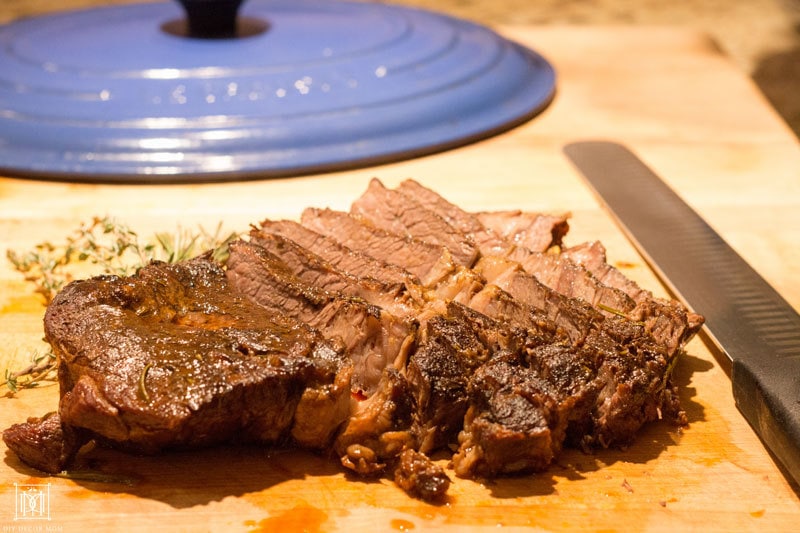 2.) Outsource Your Holiday Chores
Before you sign up for anything this holiday season, ask yourself these three questions "Do I need to do it? Can someone else do it? Will it save me time to do what I want to do?" This will help you prioritize which tasks you want and enjoy doing, and those you can leave off your to-do list.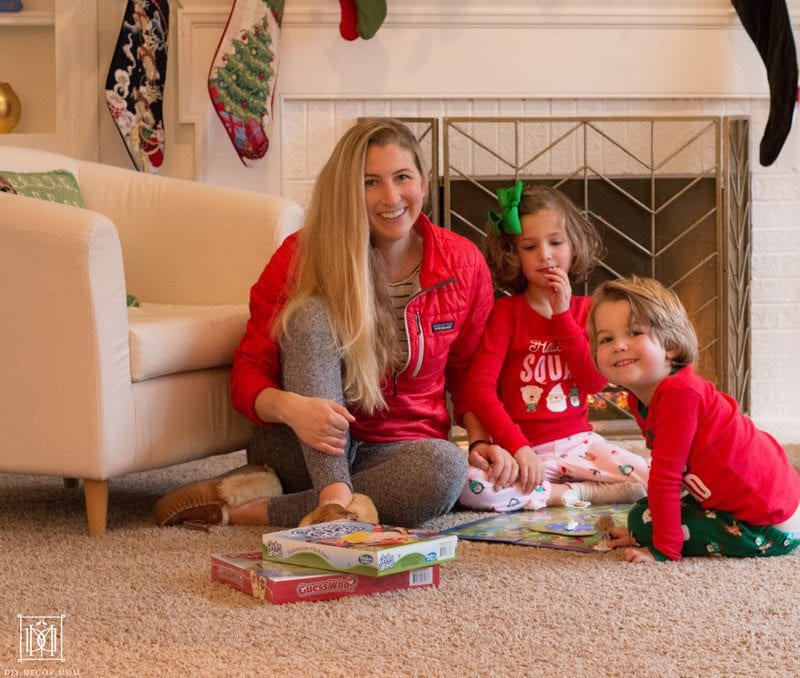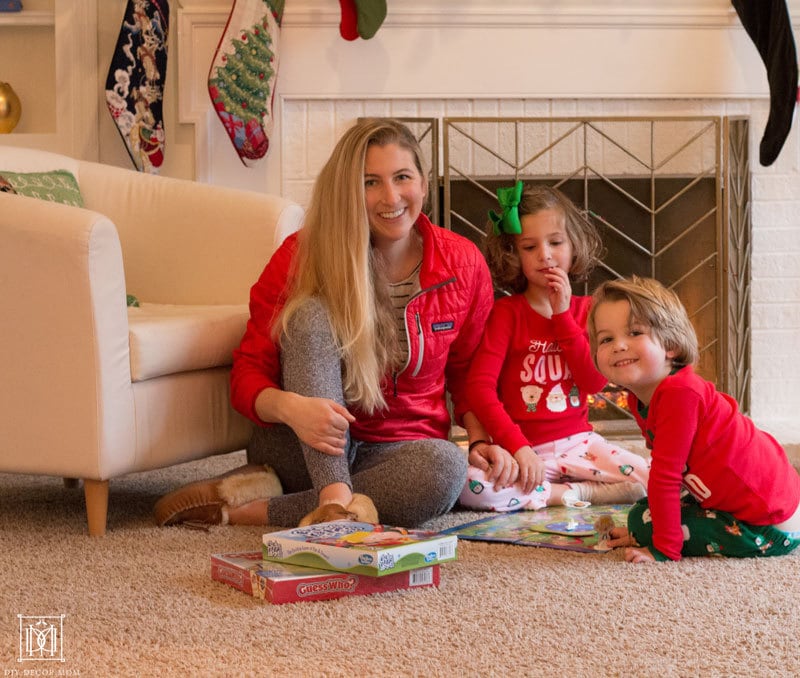 If you aren't a great cook or don't care to cook all holiday, another great option is to pick up a precooked dinner from Meijer! You can pre-order Ham Dinners with all the fixings for $49.99–everything is precooked, so all you need to do is warm it up! This is a fantastic choice for the busy mom on Christmas Eve when you have a few other items on your list! Meijer's Ham Dinner includes Dietz & Watson Spiral Ham, Mashed Potatoes, Gravy, Cranberry Relish, Stuffing, Green Bean Casserole, and Rolls. Just remember to place your order prior to 12/23 for pick-up on Christmas Eve (this is a pick-up in store only option).
Less time cooking means more time for playing board games!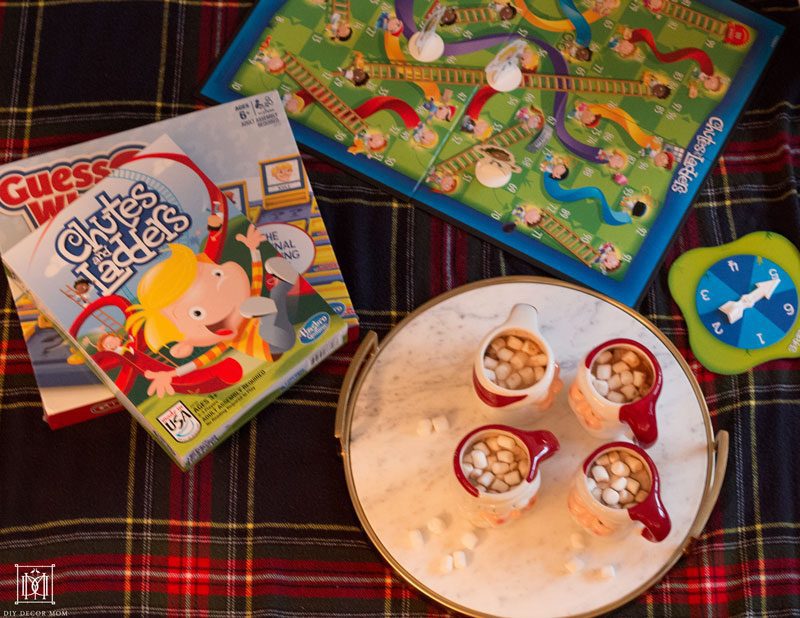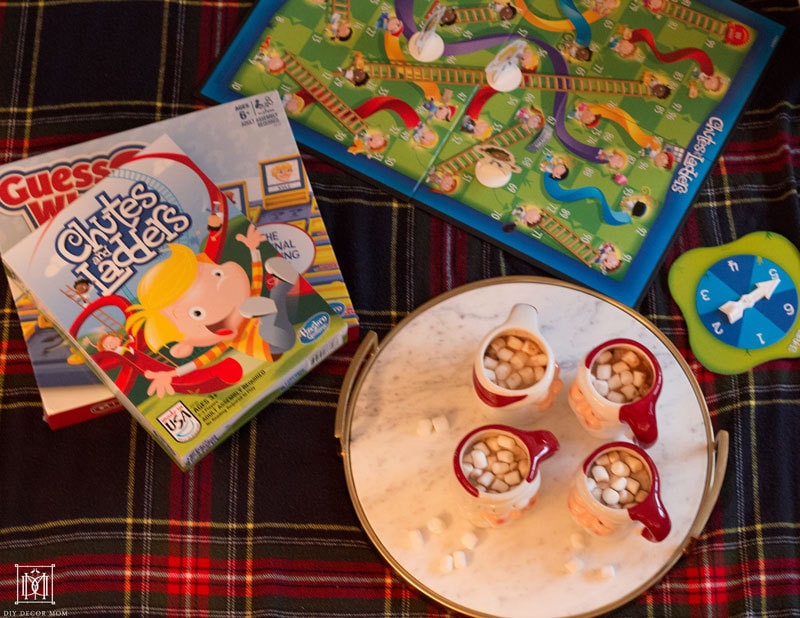 3. Simplify Your Holiday Errands:
There's no getting around it…the holidays are hectic. However, in an effort to be more present with my children and lower my stress, I am simplifying my to-do list–and you can too!
Ways to save time this holiday season:
In-Home Grocery Delivery with Meijer Home Delivery: As I mentioned above, we use the shopmeijer app to order all our groceries and have them delivered at our house! When it's snowy and cold outside, the last thing I want to do is bundle up the kids, load them into the car, and take all three grocery shopping. While the kids actually love going to Meijer (they love seeing the fish at Meijer and riding Sandy the horse after checkout,) it's a big undertaking getting three in and out of car seats. It's just easier to have my groceries delivered! We've done this many a weekend and it's really handy when you travel! When I know we are getting back in town late at night and we need our groceries for the next day, I will order grocery delivery on the way home, and have the groceries delivered when we get back. That way, we always have fresh bread, eggs, milk, and fruit in the morning!
Pick-Up Options: If you are out and about doing errands, save yourself the time of going in the store and do Curbside Pickup! Meijer saves you a ton of time by letting you easily order all the items you need and you can just pick it up curbside! I will often have my husband do curbside pickup on his way home from work. I just order what we need ahead of time!
Get Everything You Need at One Place: I've said it before, but by streamlining your errands, you can save yourself hours of work! I get everything I need from Meijer from the all of our groceries, baby care items, diapers, toys, even kids' clothes–I can get them all at Meijer. My holiday shopping is no different–I can get my holiday wrapping paper, and toys and gifts Meijer too! Heck, I even got these adorable matching holiday pajamas at Meijer! By minimizing the number of errands and places I have to go, I've saved hours of my week.
4.) Make a Gift List and Stick to It!
How many times have you forgotten about a present–either forgetting you bought a present already or forgetting to buy one at all! Instead of either overbuying or underbuying this holiday season, plan out your gift giving and track it! I've made a printable one you can snag right here, input your email and it will be emailed to you. You'll notice that I have four slots for people, each with five lines underneath–one for each gift. Print your Gift Giving List HERE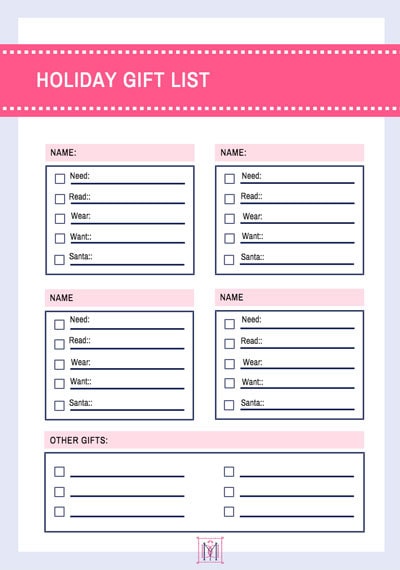 Our kids get five presents each Christmas (four from us, and one from Santa Claus.) They get something they need, something to read, something to wear, and something they want. Then, they get something from Santa as well. It is simple, and it makes it easy when I am deciding, "Should I buy this?" Most likely, if it's not something on the list, then they don't need it!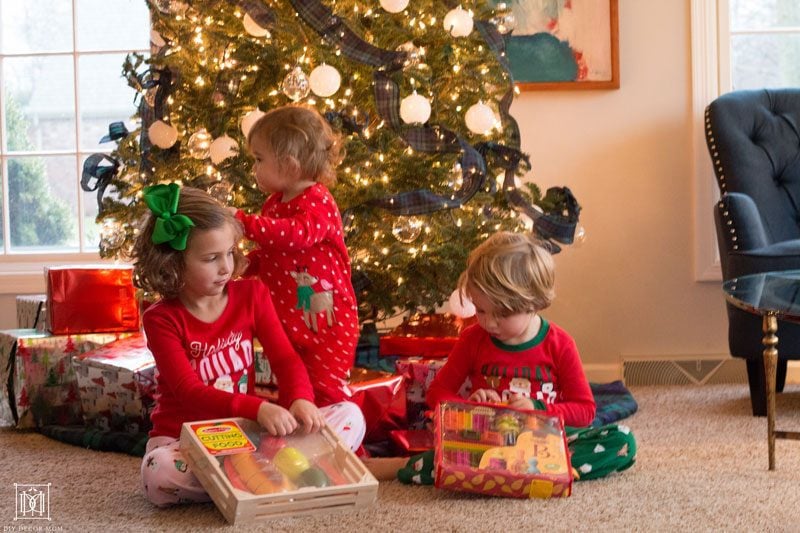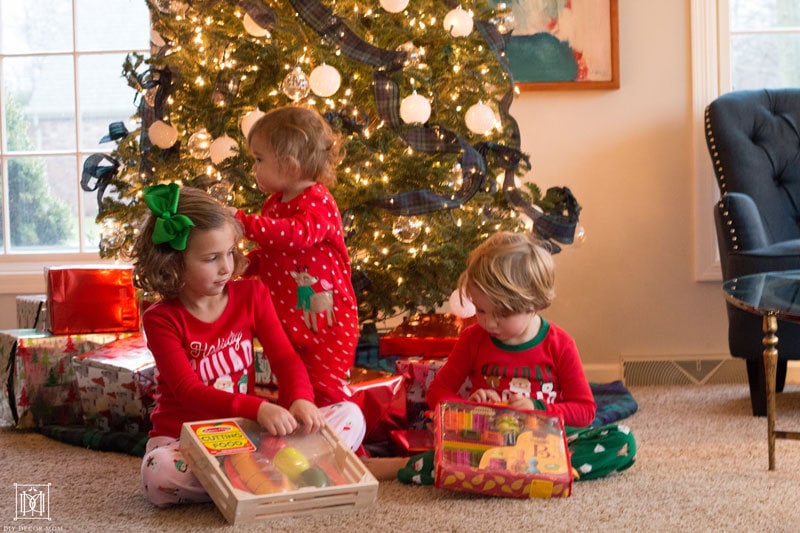 This past weekend, we were at Meijer as a family and I was absolutely blown away by their amazing toy selection. I've always known that they've had a good toy selection because growing up when we visited my Grandma in Michigan on the weekends and during the summer if we were good, we'd get to go to Meijer and pick out a toy. The toy aisle at Meijer was something of family lore. We all knew every inch of it, and it was the ultimate treat to go there with Grandma. And over twenty years later, it still hasn't changed. The toy and book selection is still that good! Here are a few of our favorites that caught my eye for each age range:
FOR BABIES 9 MONTHS-1.5 YEARS: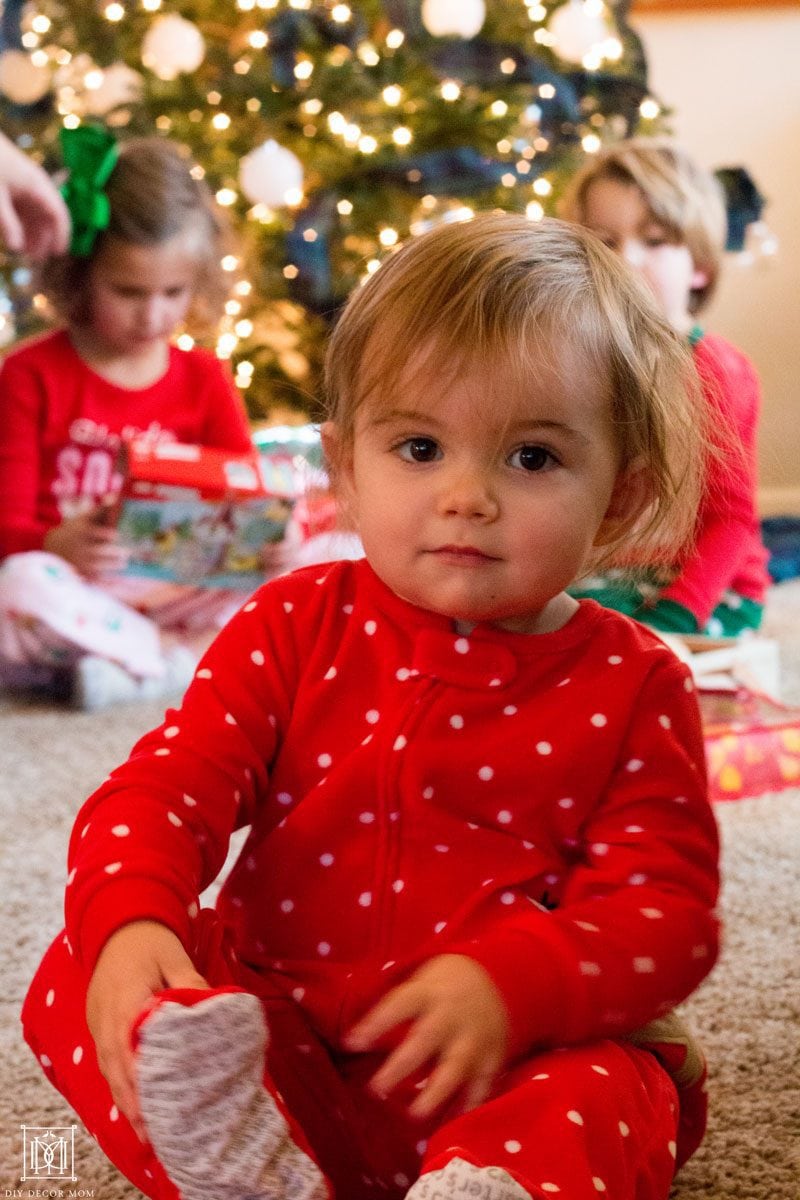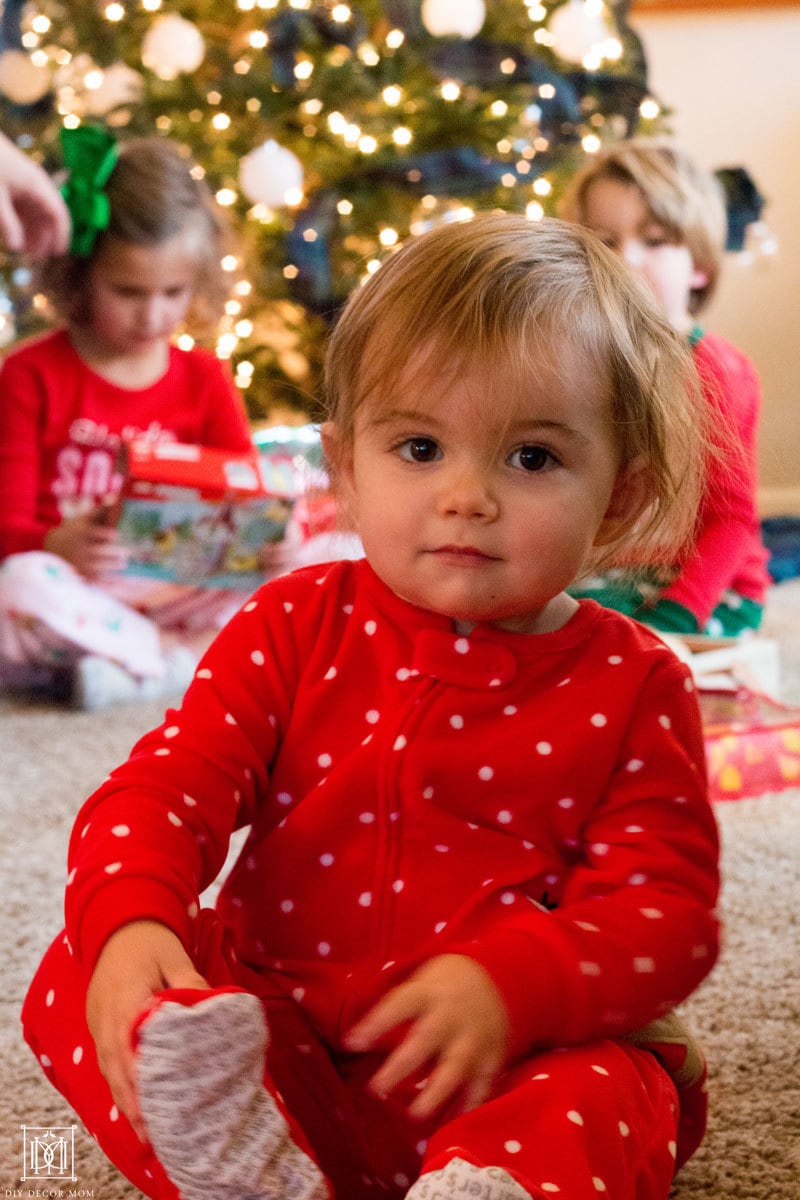 FOR TODDLERS 2-4 YEARS: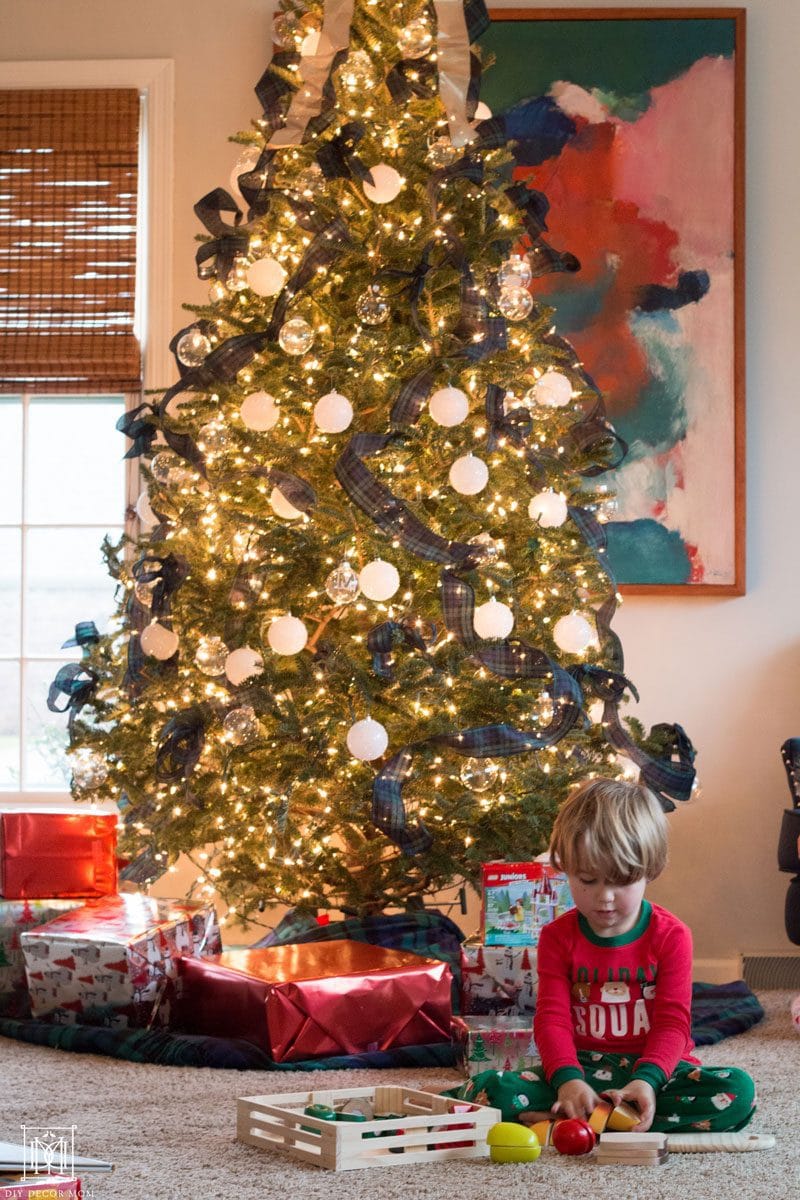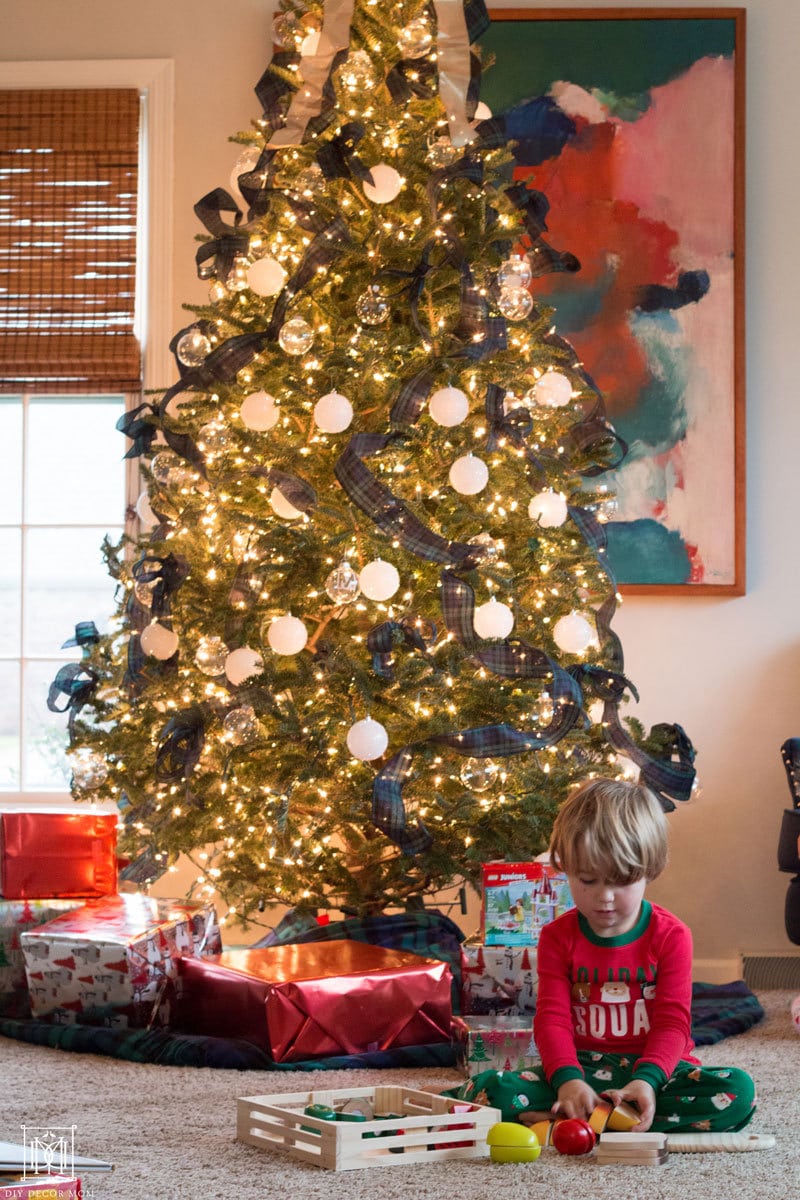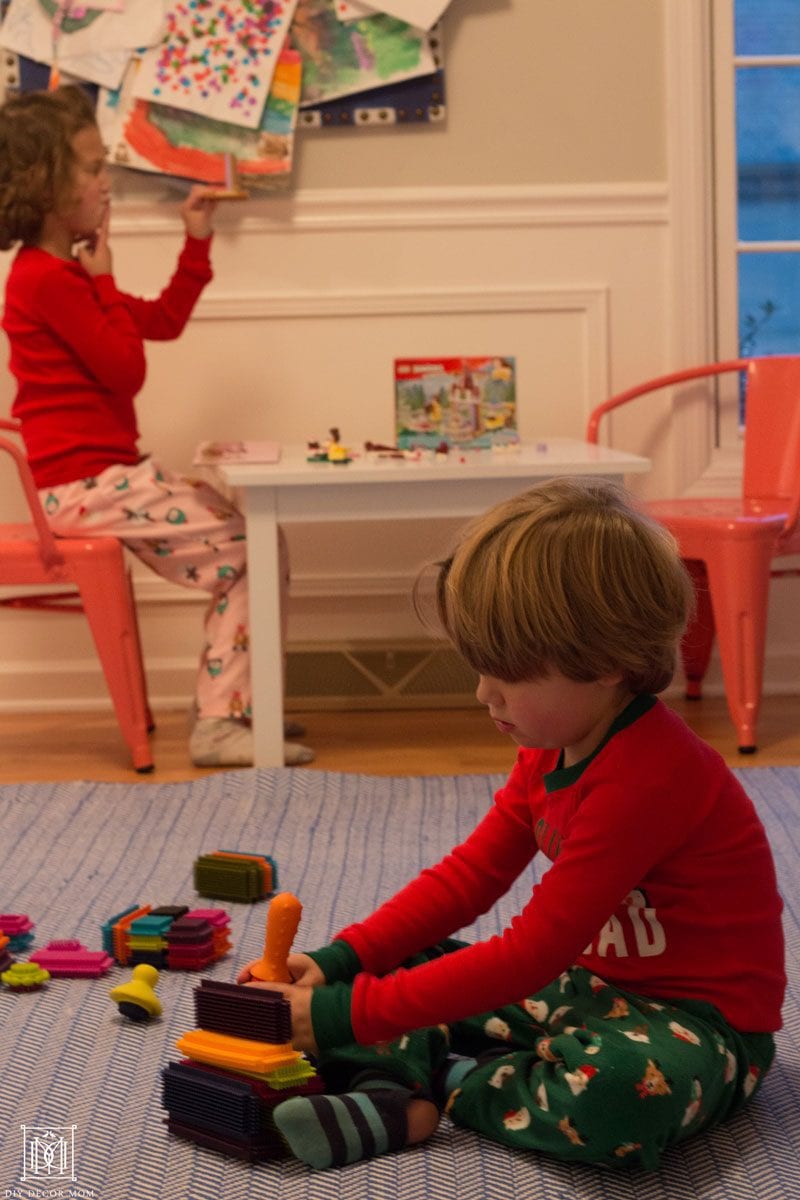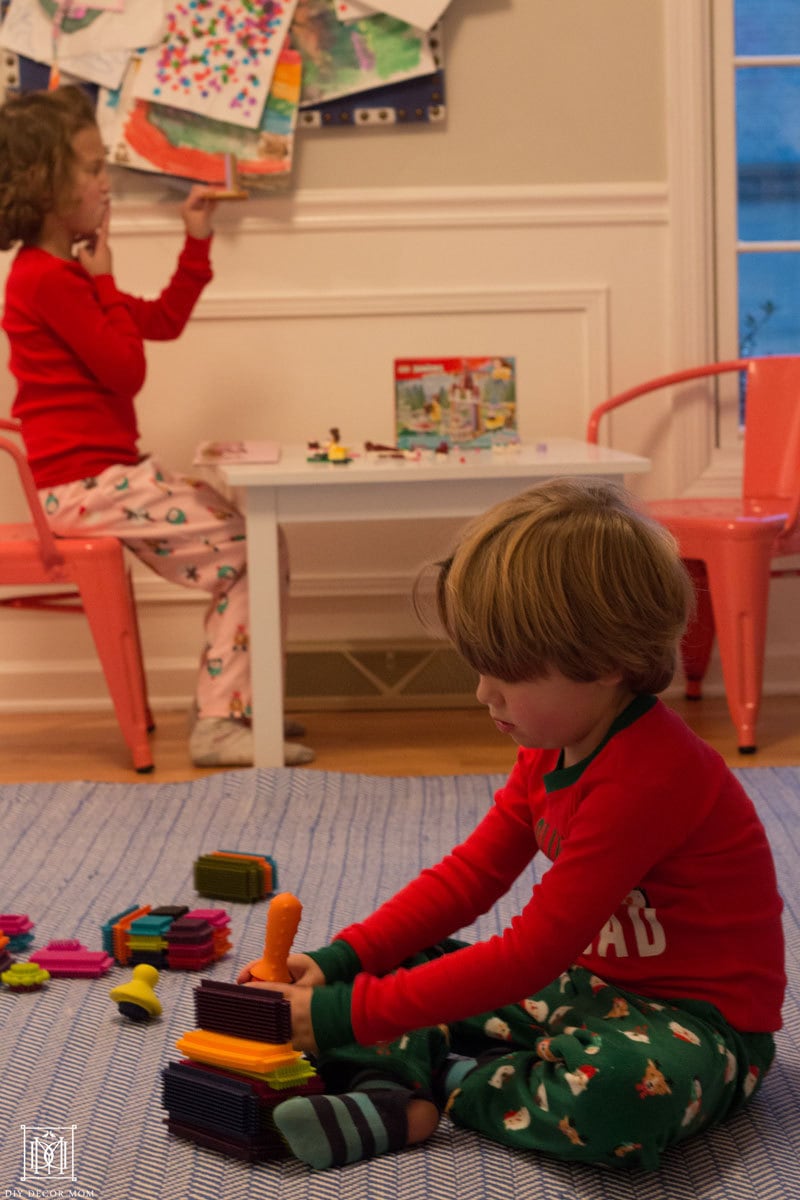 FOR CHILDREN 5-7 YEARS: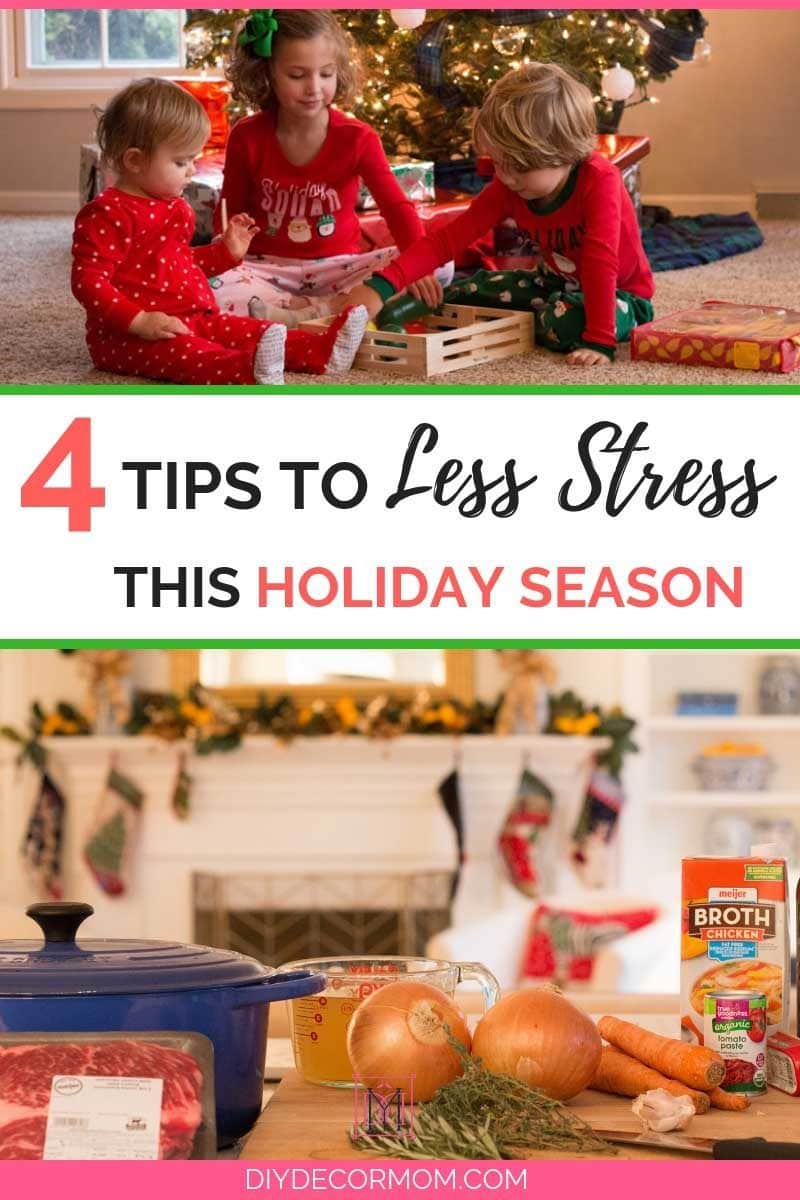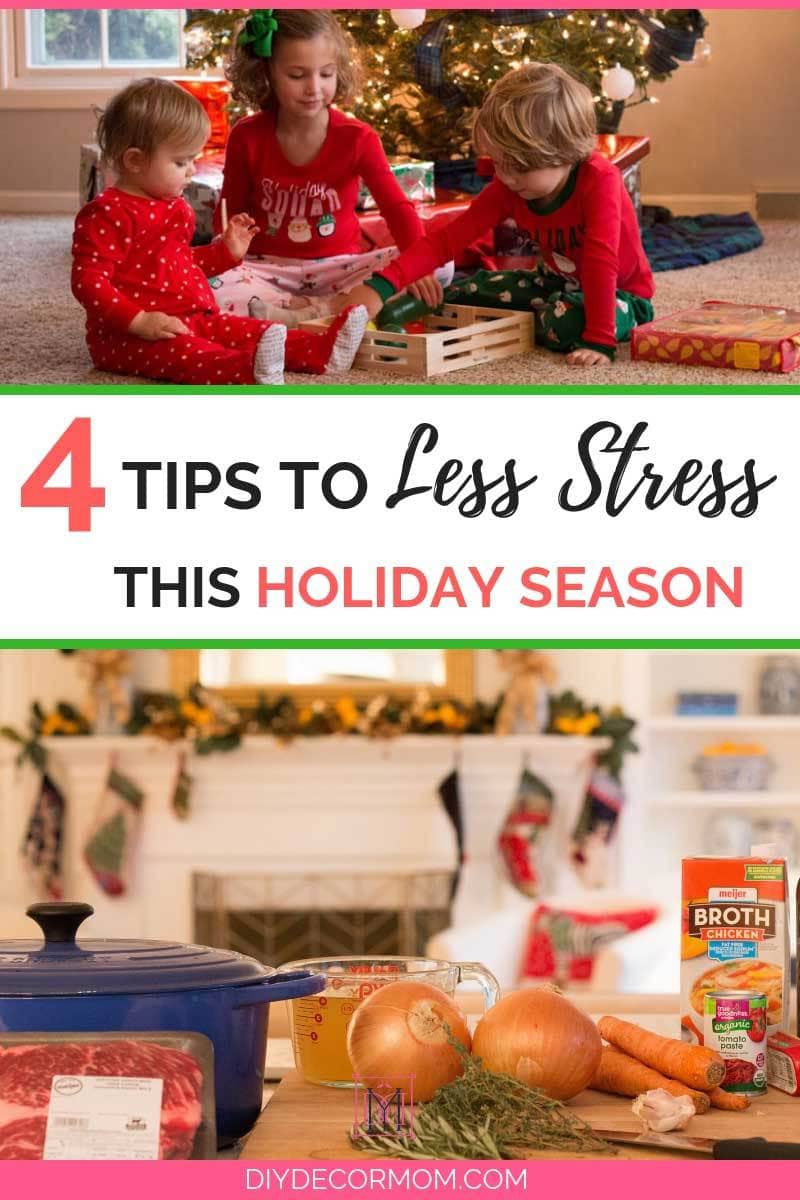 GREAT STOCKING STUFFERS:
FOR TEACHERS OR FAMILY MEMBERS:
Meijer Home Delivery service- gift a subscription and your gift recipient will get a $50 gift card! This is a fantastic gift idea for new moms and even grandparents who you don't want driving!
Meijer Gift Cards- stick a gift card in a travel coffee cup, add a holiday card and you've got a cute and useful holiday gift!
Potted plants- it might sound odd; but, I love giving potted plants to teachers along with a handwritten note. While bouquets only last a week or two, potted plants like orchids will last months!
They even have adorable gift wrap! So let's all try to remember that although the holidays are busy, they don't have to be so stressful! It's the time of the year to spend time with your family making memories!
This is a sponsored conversation written by me on behalf of Meijer. The opinions and text are all mine.