This New Years Resolutions post is a sponsored post in partnership with Dannon. All thoughts and opinions expressed are mine alone.
Mom Hacks for Clean Eating: This year like most people, I have embarked upon several New Years resolutions–one of them being eating healthier and starting a regular exercise program. While I would like to lose a few pounds that have hung around postpartum, I am more focused on being healthier overall.
I want more energy, to model better eating habits for my kids, and to be generally healthier and happier in 2018. I know from experience in the past that a having a good diet and exercise program makes a big difference on my daily mindset: when I eat well and exercise regularly, I have more energy for the important things like my family and my business.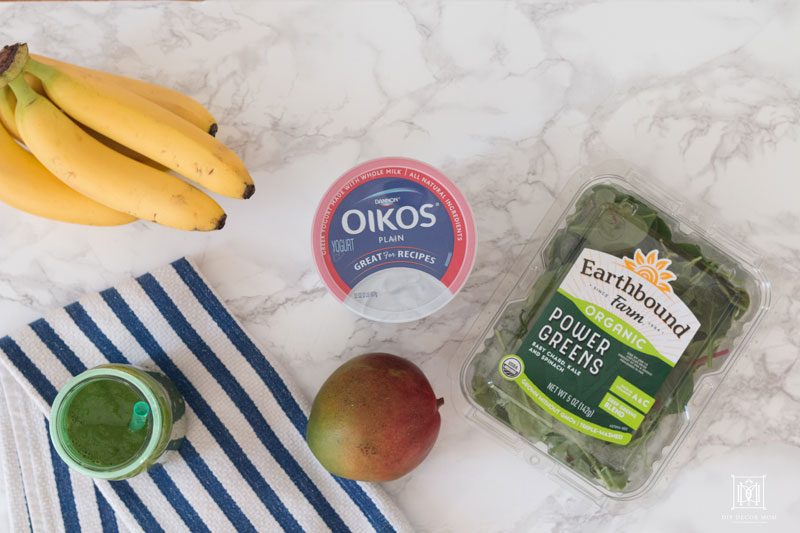 Now, I should clarify. When I say clean eating, I am not speaking in regards to any specific diet. I mean more fruits, vegetables, and protein, and minimal processed carbohydrates, dairy, and refined sugars. While lots of my friends are embarking on 30 day restrictive diets, (which I totally applaud) I know that I currently lack the bandwidth to make exhaustive meal plans, engineer recipes to be free of specific ingredients, and scrutinize labels. I've done it in the past and had success; but, with three littles (including a certain six-month old who has decided to protest sleeping at night) my plate is full!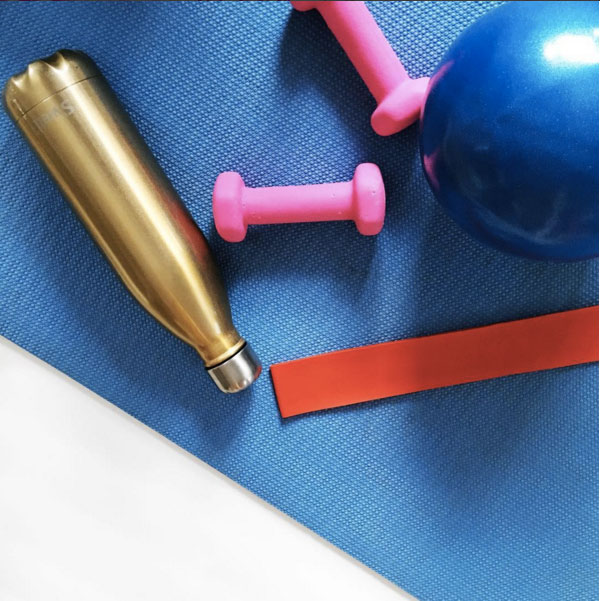 NEW YEARS RESOLUTIONS: MOM HACKS FOR CLEAN EATING
So what I have done to help with my New Years resolutions instead, is develop a loose meal plan with several options for each meal that are easy, healthy, and taste good. You won't find any huge, labor-intensive recipes; instead, I want easy meals that I can whip up and eat daily.
EASY MEAL PLAN
Breakfast for me/ husband: two eggs each or Dannon Oikos Greek Yogurt with fresh fruit
Breakfast for kids: yogurt with fresh fruit, or bagel with cream cheese & fresh fruit, or homemade frozen pancakes or french toast. (I make a huge batch or french toast and pancakes each Saturdays, freeze it, and then thaw and toast on school mornings.) Sunday mornings we make a big batch of oatmeal.
Mid-morning snack for me: Green smoothie (recipe below)
Mid-morning snack for kids: Fruit
Lunch for me: leftovers
Lunch for kids: sandwich or cold cuts, a fruit, a cheese stick or applesauce (we love the True Goodness brand), and a "treat" which is either pretzels or raisins.
Mid-afternoon snack: peppers or carrots plain or apples with a Horizon Organic Mozzarella String Cheese. The kids will usually eat leftovers from their lunch and peppers as well or any fruit they request with a cheese stick.
Dinner: Some variety of grilled meat and vegetable (pre-cut from my meal prep) with various homemade seasonings, or a homemade soup, or a pasta dish with meat sauce (I will roast a spaghetti squash for myself and my husband, and pasta for my kids.)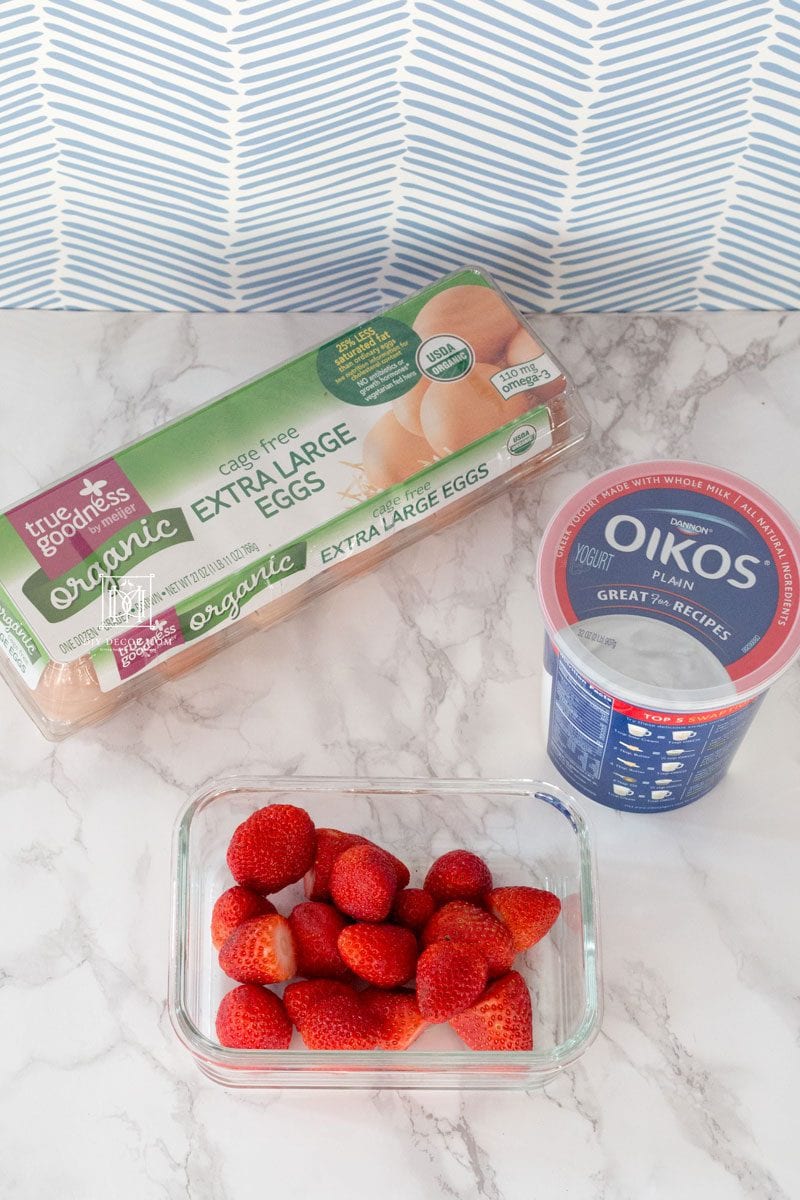 For breakfast, each day I have two eggs (True Goodness organic extra large eggs are amazing!) or some Dannon Greek Oikos yogurt with fresh fruit. Usually, I will make the eggs for myself after preschool drop-off when I have a few minutes to eat quietly and drink my coffee. If it is a school day for both kids, after I eat breakfast, I fit in my daily at home workout. I use an app on my phone which gives me a combination of three 28-minute resistance workouts a week and two 30-minute cardio workouts a week which I do on our spinning bike. I do this when Brooke is taking her morning nap.
Around 10:30 or 11, when I start to get hungry, (and I used to reach for some refined sugary snack) I now make myself a green smoothie. I have all the ingredients ready to go, so I can make it one-handed if need be. See, when I am preparing the kids lunchboxes before school, (I pack both Bowe's and Jack's each day even when Jack doesn't go to school, so he has a lunch prepared and I don't have to whip one up midday) I throw most of ingredients in the blender. If all the ingredients are in there, I won't find an excuse not to eat it later on.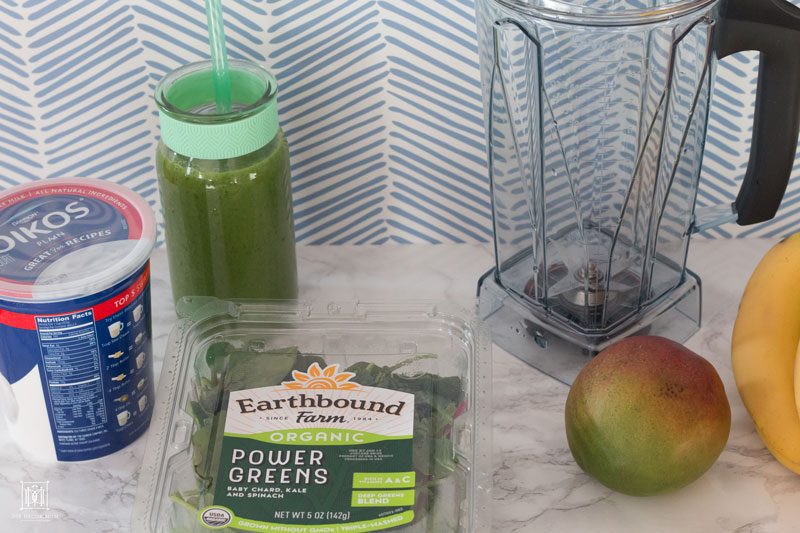 EASIEST GREEN SMOOTHIE RECIPE
1 banana
1 C. frozen or fresh mango
1 C. Earthbound Farms Power Greens
1 C. Dannon Greek Yogurt (optional but it adds a nice creaminess!)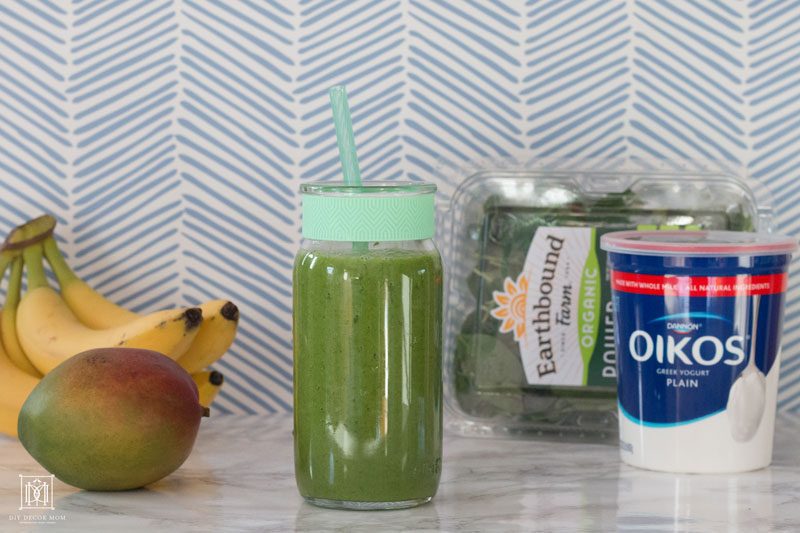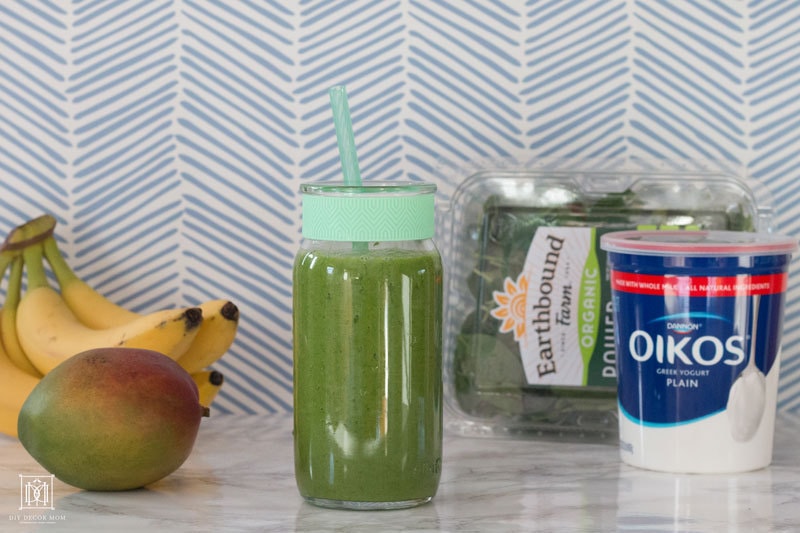 For lunch, I'll eat whatever leftovers we had from the night before or a soup or chili we prepare once a week. And mid-afternoon, I reach for some pre-cut up peppers or carrots with a cheese stick. Each Monday and Thursday afternoon, when the kids are watching their after-school program, I do meal prep. When I make them turn off the TV, I have their snack all ready to go.
I wash and chop all the fruits and vegetables we are going to need for the next two to three days. I have found that having the food already cut-up is a huge time saver. I wash and cut strawberries, peppers, grapes, carrots, and even peel clementines for breakfast, lunches, and snacks. And while I am chopping, I also prepare our dinner vegetables–usually either sweet potatoes or some variety of squash, and/or cauliflower or broccoli.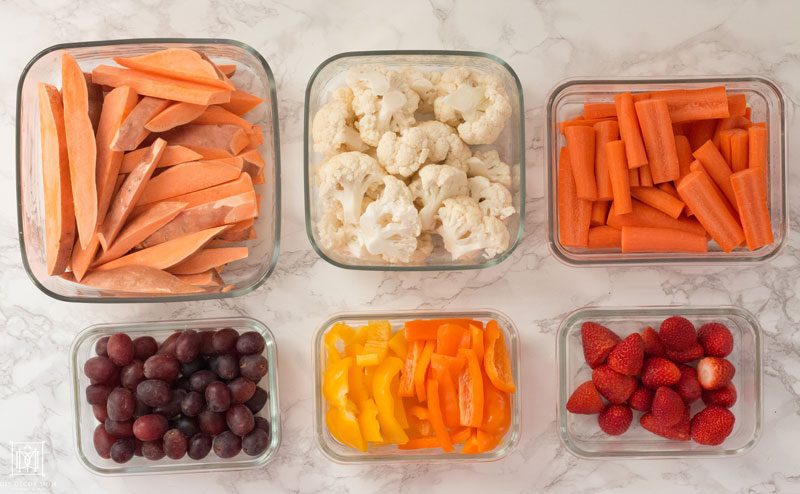 With the ingredients all prepared, it is easy to throw together a last-minute salad (we keep a large batch of homemade salad dressing in a mason jar in our fridge) on top of the Earthbound Farms Power Greens, or throw them on a sheet pan and roast it all. For meat,we keep several homemade spice rubs in large mason jars in our pantry so we always have seasonings and my husband often will pick some meat to grill on his way home from work.
We buy all of our groceries at Meijer, and find we do one big shop a week, and then one supplemental one a few days later. I love shopping at Meijer because they have everything I need and their produce section is so fresh!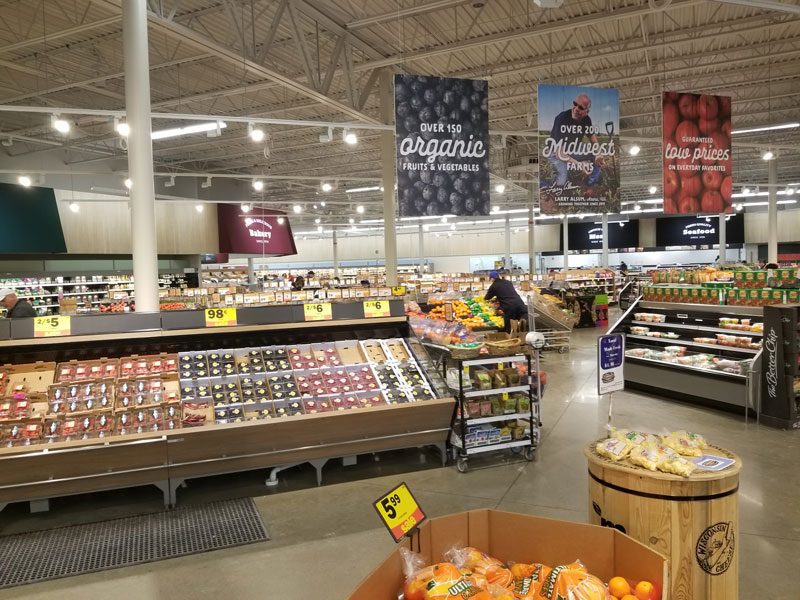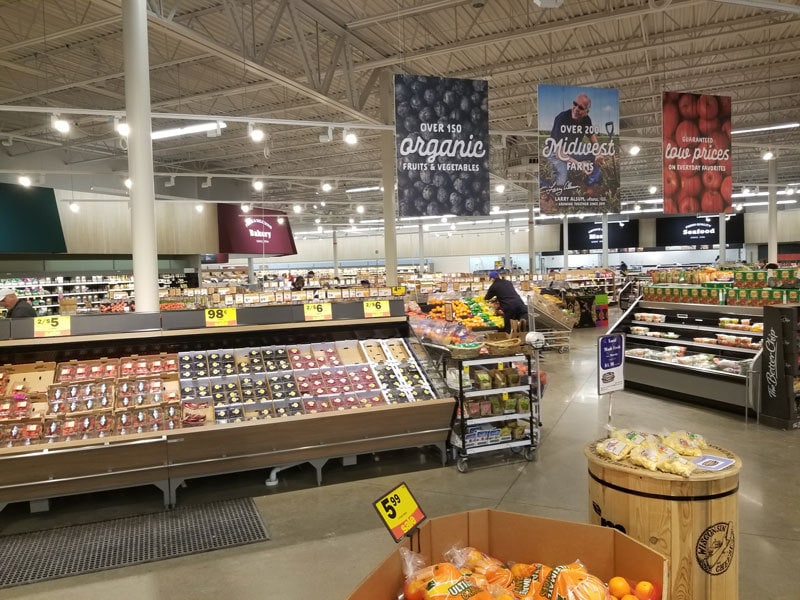 Do you pick up on a theme here?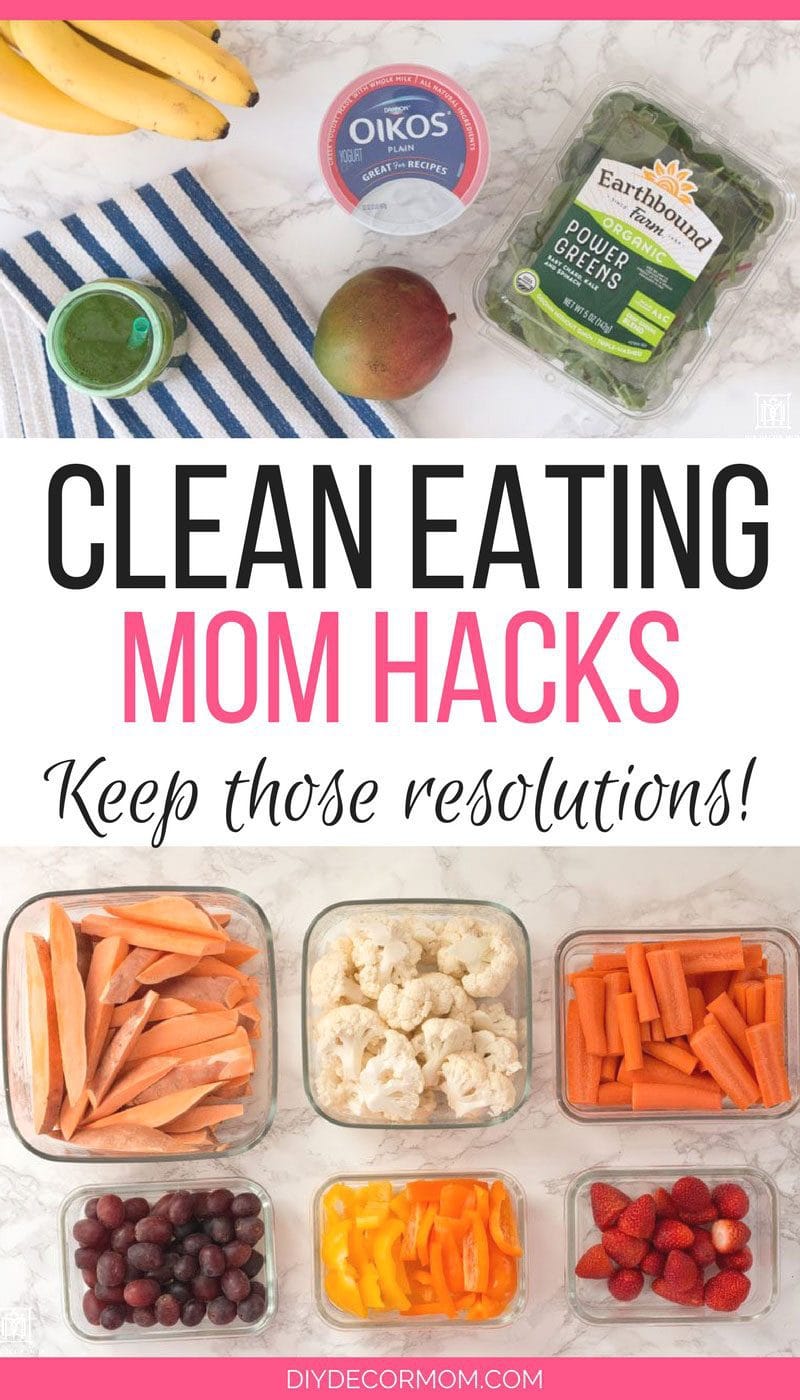 We have to prepare stuff ahead of time; but, we keep it easy and do it in large batches. If I am making a meat sauce, I may as well make enough so I can freeze it and use it later in the month! And while I am washing grapes, I may as well wash all my strawberries too!
One Sunday a month we do a big batch of chili, and freeze it into individual portions so we have lunches throughout the month. Monday afternoons, I will usually prepare some sort of soup whether it's a bean soup, a chicken soup, vegetable soup, or a lentil soup, we will eat it for dinner one night and then eat the rest for lunches a few days during the week. Every week or two, we make a new jar of salad dressing which we keep in the fridge, and every month or two, we make several different spice rubs to replenish our seasonings.
If I need to cut up tons of vegetables at 5 PM it is not going to be a good time #bewitchinghour; but, if I have done all the hard work already, it's easy! Prepping the fruit beforehand has made making lunches in the morning so much faster too! Oh, and one more thing–no need to beat yourself up if you want a little treat! I found such a good healthier option–So Delicious Dairy Free Frozen Dessert Pints!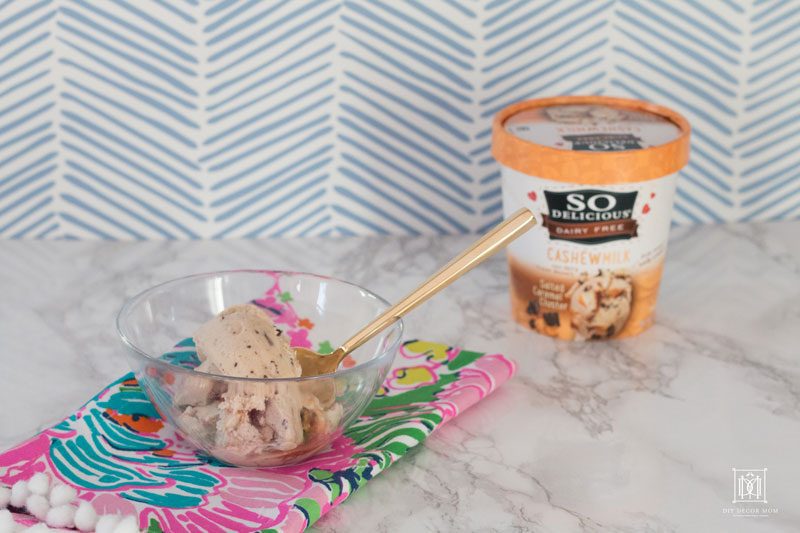 All in all, these several mom hacks and being prepared makes sticking to my clean eating resolution so much easier! What are your favorite mom hacks for meal prep?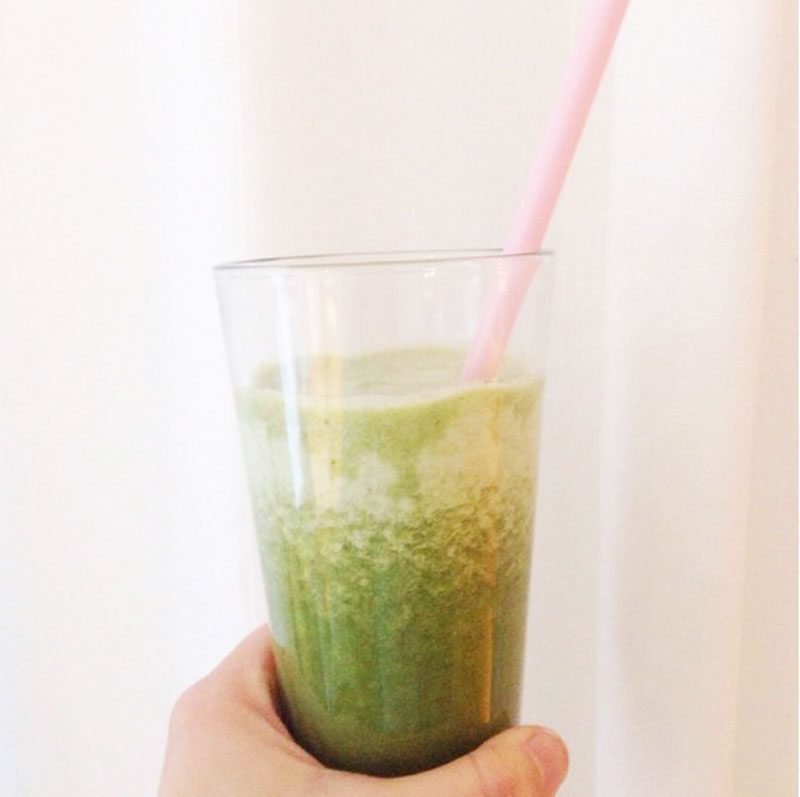 This is a sponsored conversation written by me on behalf of Dannon. The opinions and text are all mine.