This is a sponsored post in partnership with Bon Ami. All thoughts and opinions are mine alone.
Best Non Toxic Cleaning Products for Cleaning your Home: If you are looking to clean your home easily and effectively with nontoxic biodegradable cleaners, then this post is for you. I am sharing my favorite simple cleaning product that I use to clean my home that actually works!
Believe me, I've tried them all and some all natural cleaning products on the market just don't work. Well, this one is effective, nontoxic, and thoughtfully-sourced and is made with chemically-sensitive people in mind.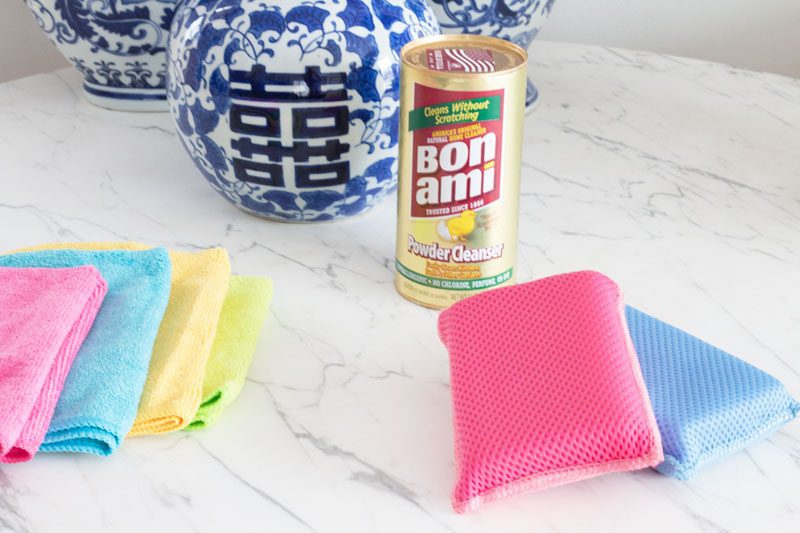 NONTOXIC CLEANING PRODUCTS
Why nontoxic cleaning products?
You might ask why I am so passionate about using nontoxic cleansers in my home? Well, I work incredibly hard to create a beautiful and healthy home for my family, so I want to use products that align with a healthy, environmentally friendly lifestyle.
I want to confidently clean my home around my family and pets. Luckily, there is an amazing nontoxic cleaners on the market, Bon Ami, which is tough on grime but not on my hands! It removes scuff marks and cleans and polishes.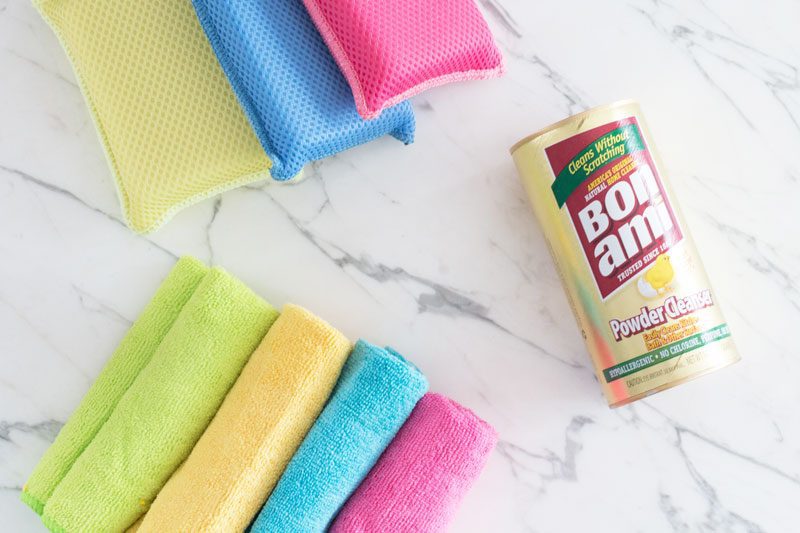 How to use biodegradable cleansers in your home
Our home has an electric stove. Some people might love them, I am not one of those people. Every last crumb on the stove has to be cleaned off or it burns! As a result, I clean our stove a lot! The only thing that has worked on it, is Bon Ami powder cleanser. I sprinkle the powder on, dampen an abrasive sponge, and rub it forming an abrasive paste. Then I wipe my surface clean with a damp microfiber cloth.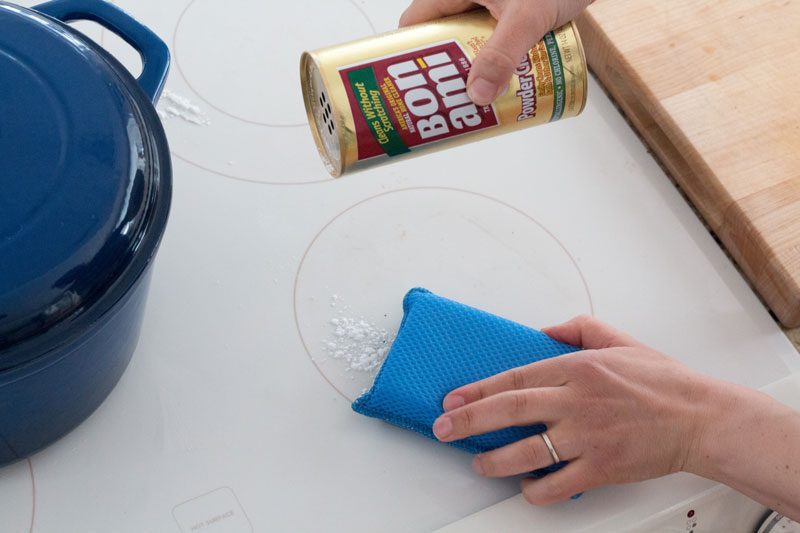 Where can you use nontoxic cleansers in your home?
I also use Bon Ami on our bathtubs as well as our glass-topped electric stove. Because Bon Ami's simple ingredients don't include harsh chemicals I never have to wear gloves! Nor do I have to worry about turning on the fan and opening up the windows in fear of strong odors! I can confidently clean around kids and our Great Dane Ella!
You also can use Bon Ami to clean your countertops, clean grout, clean and deodorize the microwave, polish faucets, and remove caked-on food from pots and pans.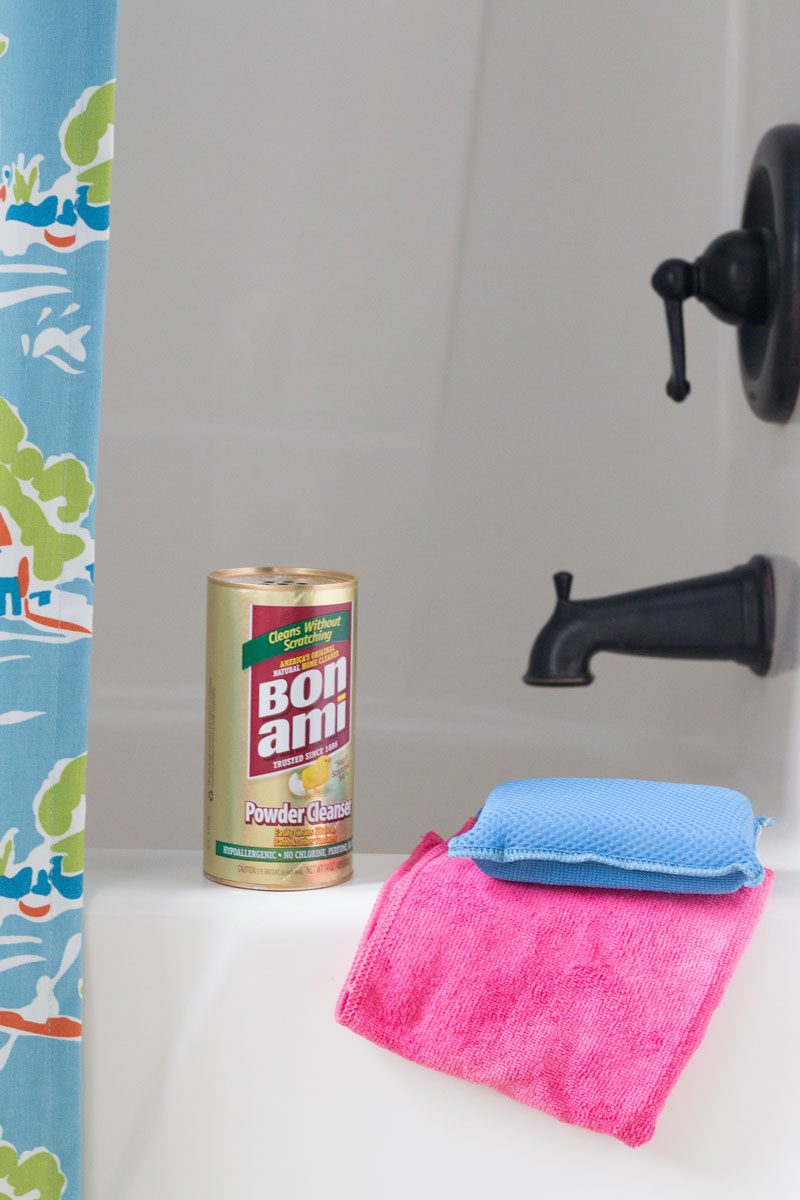 If you have kids, you will appreciate the fact that you can even use Bon Ami to remove scuff marks from walls and floors (hello sneakers on the pantry door!) and finger prints and marks on white walls! Bon Ami is even safe to use on porous surfaces like marble.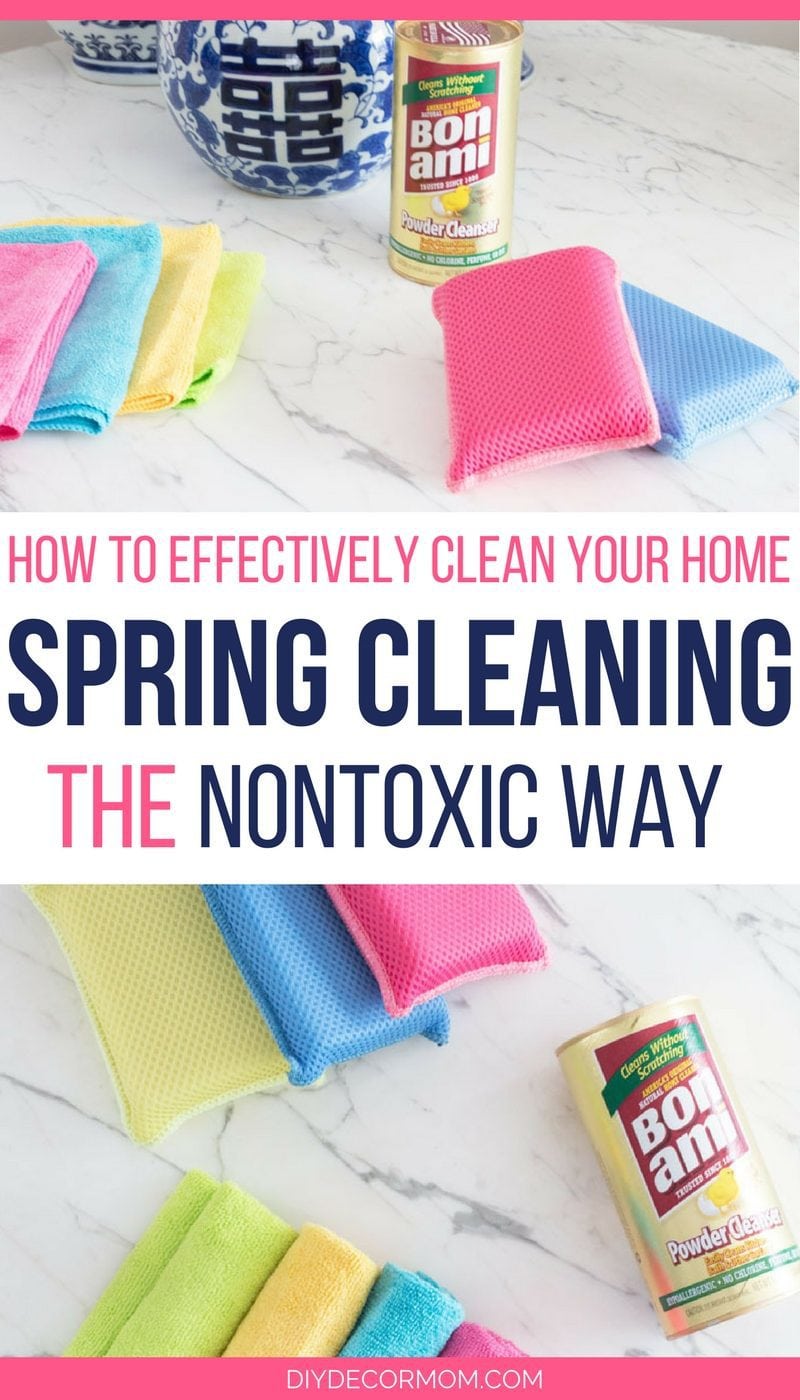 Now you share your best nontoxic cleaning tip below! Do you use a cleaning schedule or do you use a cleaning lady? What are your housework hacks for keeping your home clean and healthy?