PAINT FINISH TYPES: How to Pick the Perfect Paint Finish (or Sheen)
So you finally have selected the perfect paint color and you are ready to go to the store. But, when you get there they ask you "what type of finish do you want?" And you are completely stumped! Here's everything you need to know about paint finishes and what types are best for what parts of your house!
PAINT FINISH TYPES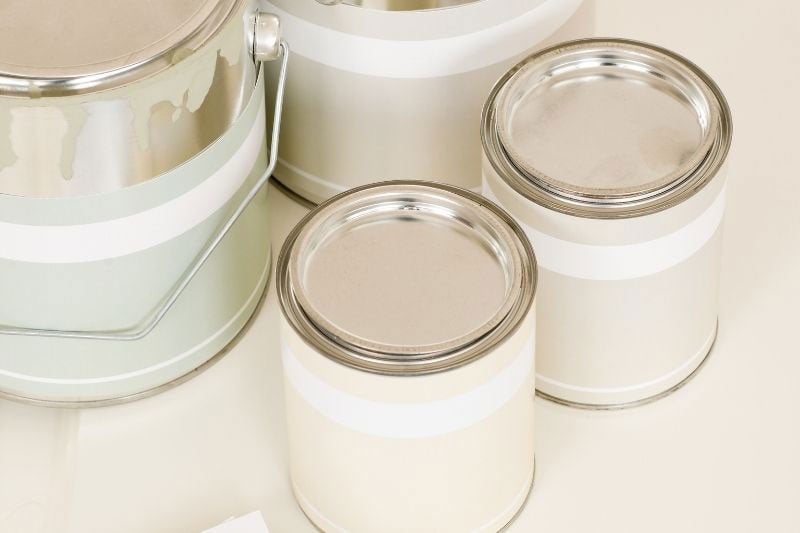 While paint colors refer to the color of your paint, paint finishes are in simple terms how "shiny" or how much gloss your paint will have. There are several main types of paint finishes. Each type has its own advantages and drawbacks. From here on out, I'll refer to paint finish and pain sheen interchangeably as they mean the same thing.
What are the types of paint finishes:
Flat/ matte
Eggshell
Satin
Semi-gloss
High gloss
FLAT or MATTE FINISH
Flat or matte finish is the best type of finish to use if you are looking for absolutely no shine. If you have textured walls (or popcorn ceilings) you'll want to use this type of paint. It is also the main type of paint used for ceilings. I only use flat paint on our ceilings as we have flat walls.
Pros of Matte or Flat Finish:
Hides imperfections on the wall or ceiling surface
Can clean with a "magic eraser" because there's no sheen to take off
Cons of a Flat Finish:
Is hard to keep clean with and every little smudge will show
Not very resilient or "hard" a finish

EGGSHELL FINISH
We use eggshell finish on 90% of our walls in our house. In my mind, it's the best balance of "clean-ability" and resiliency. I can easily wipe our walls clean (and believe me, I need to with four small children running about), and it hides imperfections on the wall. It is one step up from matte which has zero shine.
Pros of Eggshell:
Easy to clean–more forgiving than matte
Hides imperfections on the wall
Cons of Eggshell:
Not as "bulletproof" as semi-gloss or satin
Can lose its sheen when scrubbed vigorously with abrasive cleaners like "Magic Cleaner"

SATIN FINISH
Satin finish is a great finish for damp rooms or rooms that might be used more rigorously like a kitchen or a bathroom. We used satin finish on our picture moulding walls in our living room as they need to blend perfectly in with the semi-gloss trim. The only issue is that as it is shinier than eggshell, is that it shows imperfections on the wall.
Pros of Satin:
Stronger finish than eggshell
Easy to clean
Good for damp rooms
Cons of Satin:
Shiny finish that shows imperfections on the walls
If scrubbed with an abrasive cleaner, the sheen can come off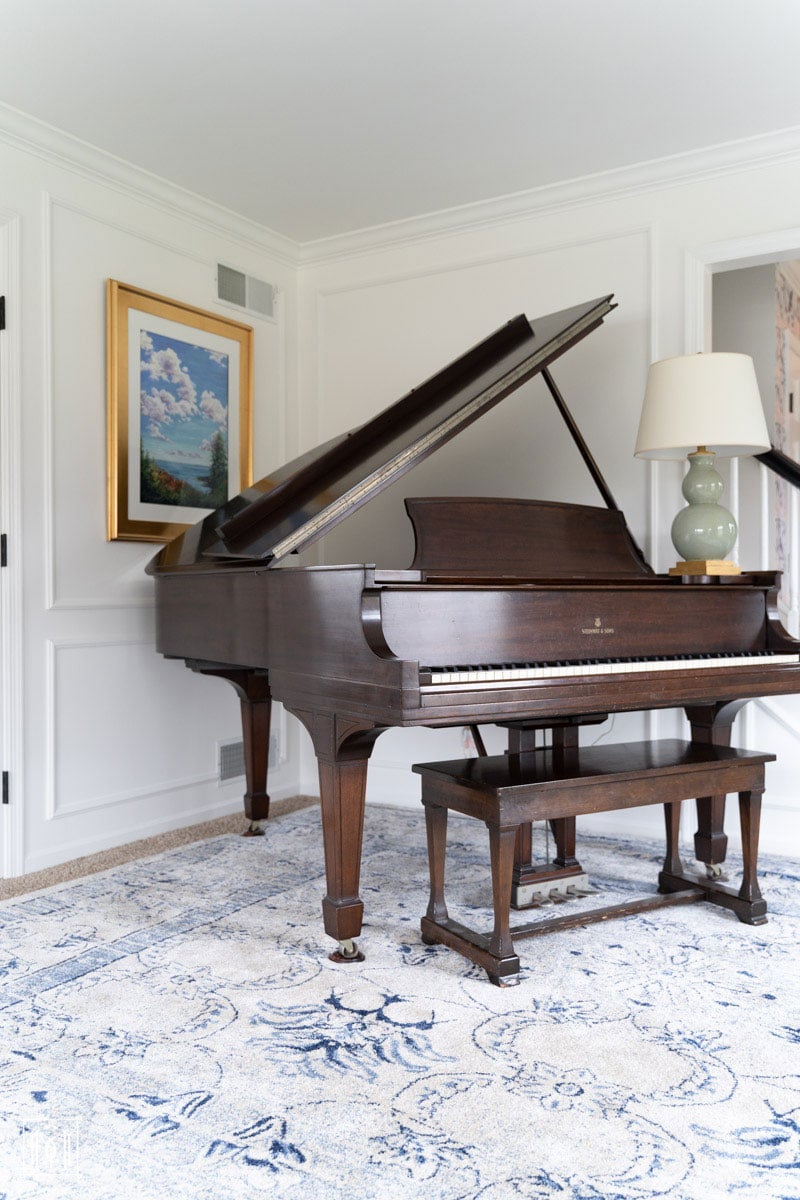 SEMI-GLOSS
Semi-gloss is our choice of paint finish for all of our trim work, cabinetry, board & batten, and beadboard. The finish is very hard, and it stands up well to the wear-and-tear of our family of six. It is also very easy to clean. Because we use it on wood trim, I am never so concerned about losing the sheen since there is a lot of texture to the wood already.
Pros of Semi-Gloss:
Stronger finish than sati
Easy to clean
Cons of Semi-Gloss:
Shiny finish that shows imperfections on the walls–I would never use it on a large wall
Shinier finish than satin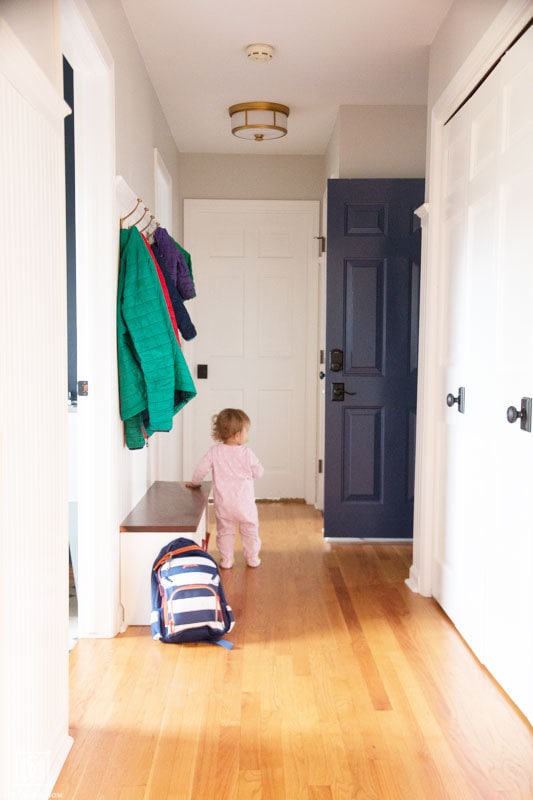 HIGH GLOSS
I absolutely love the look of high gloss. But it is horribly unforgiving. High gloss walls are incredibly hard to DIY–if not impossible. But, you can use high gloss for smaller accent pieces of furniture for great impact (that's what I love to do.) If you have pristine new wood trim, you can also use high gloss on it–but I wouldn't paint old wood trim with it–it would show all of the graining.
Pros of High Gloss:
Strongest finish of all the types similar to a lacquer-like finish
Easy to wipe clean
Dramatic look
Cons of High Gloss:
Shows every imperfection
Hard to DIY