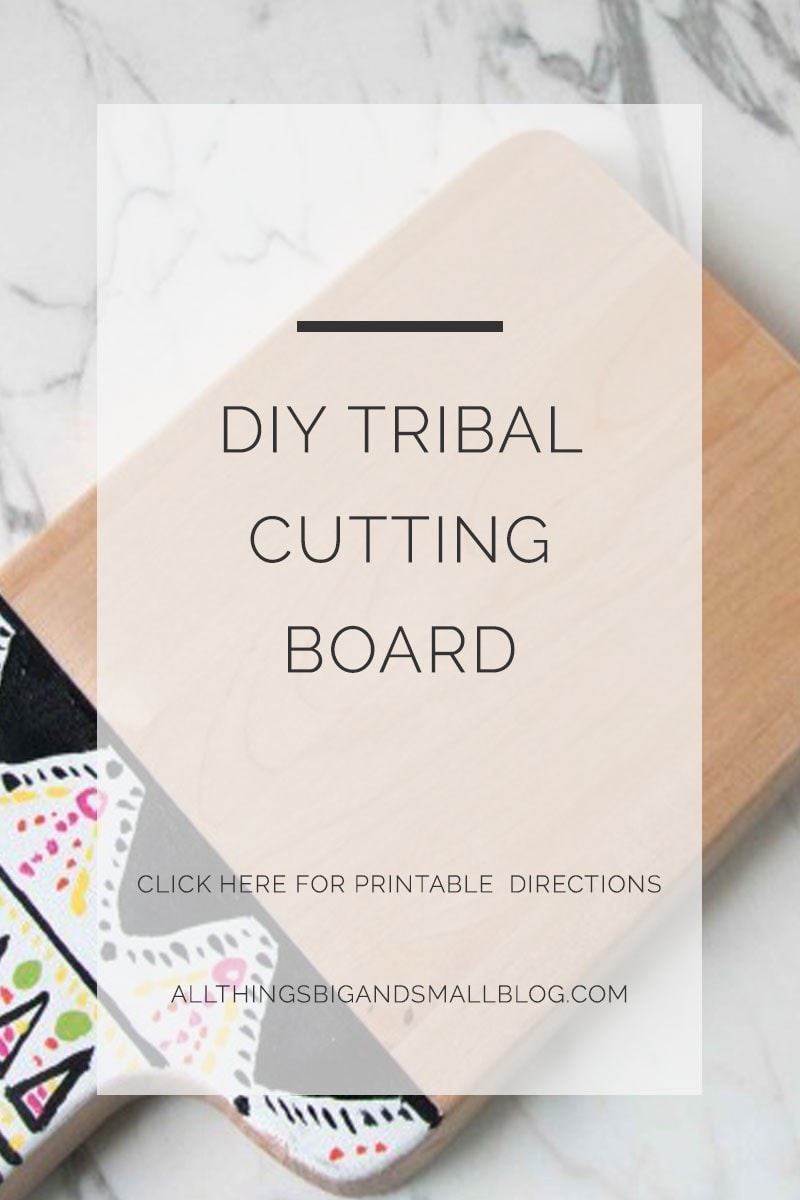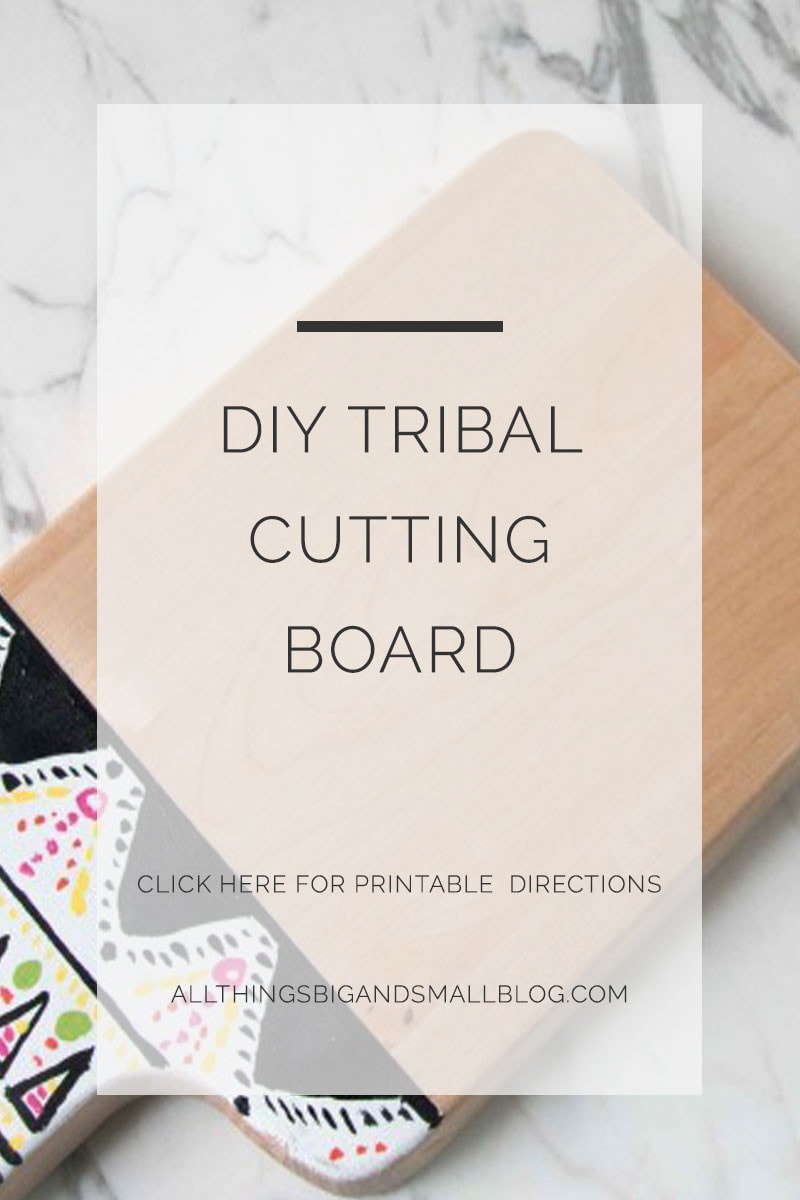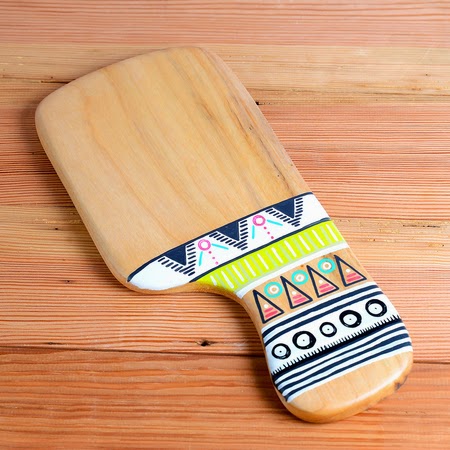 Here are the step-by-step instructions to making your own tribal cutting tray! If you want to print out the instructions, simply click the button below, and it will take you to the Free Printable Library–no email address required! There, you can print out this project and tons more from the library!
I have been coveting this Tribal Cutting Tray (pictured below) from Furbish for months, but I can't pull the trigger on such a big purchase. I absolutely love the store but want to save my pennies to buy other goodies like this bag charm (which I already own), and this tray I have been lusting after for months. So when I came across a DIY for a tribal tray from
Effortless Style
, I wanted to try my hand at it too. And I have to say I am pretty happy with the result (my version is pictured above.) For the price tag–it came in under $15, I was floored. Each of the tubes of paint was only $1.99, and the board itself was $2.99! It is not perfect but it does the job.
Here is the inspiration, the Furbish Tribal Tray II available for $79.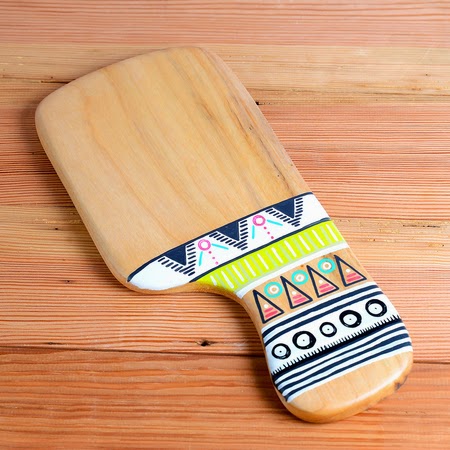 And here is my finished result, not perfect but not bad for under $15!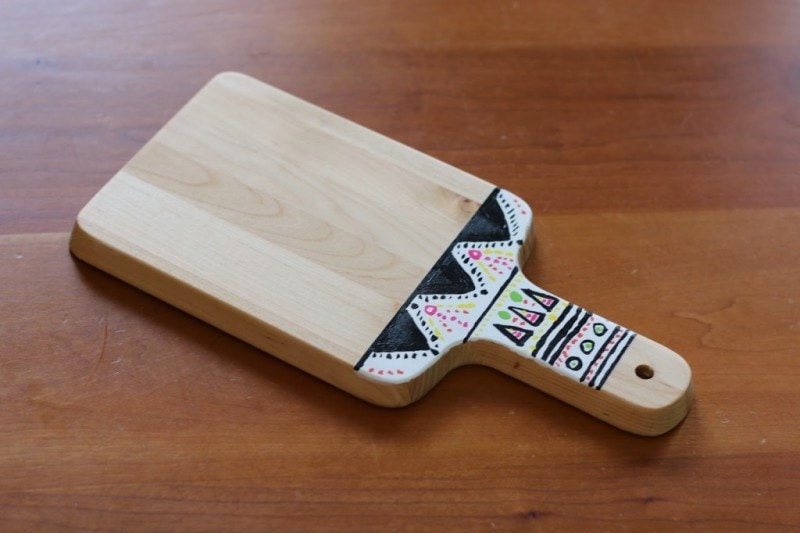 I first started off by taping off the tray just like
Camila
did.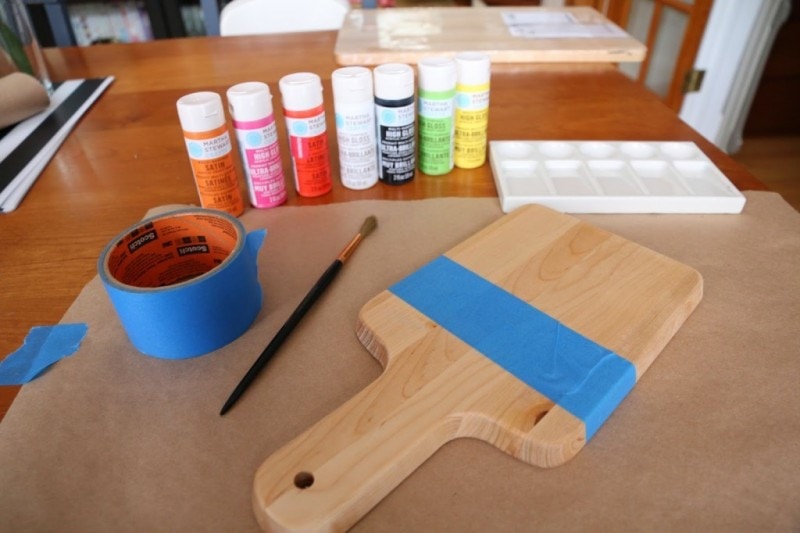 Then I painted the bottom portion white.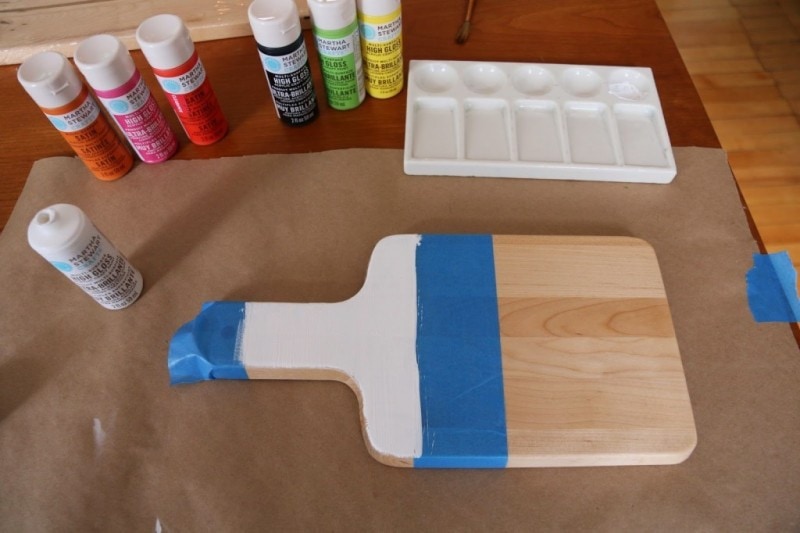 Then I started by painting the black lines figuring the darkest paint first.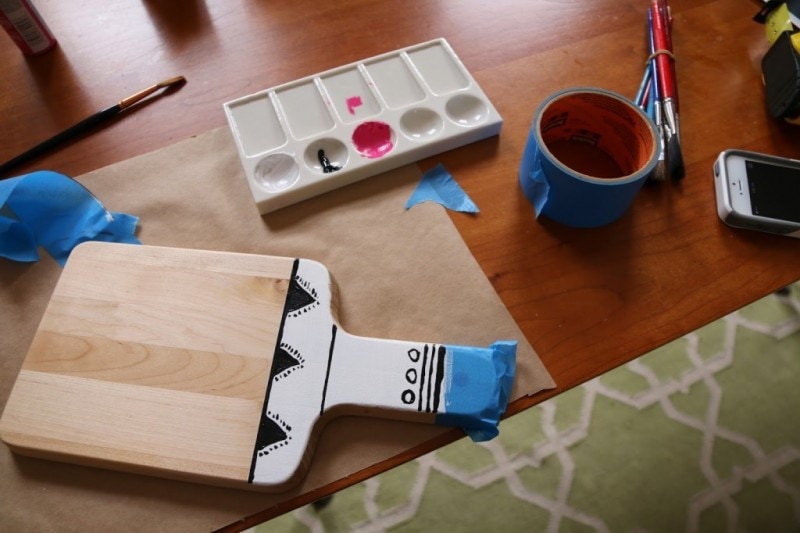 Then I added the pink accents, and the other colors.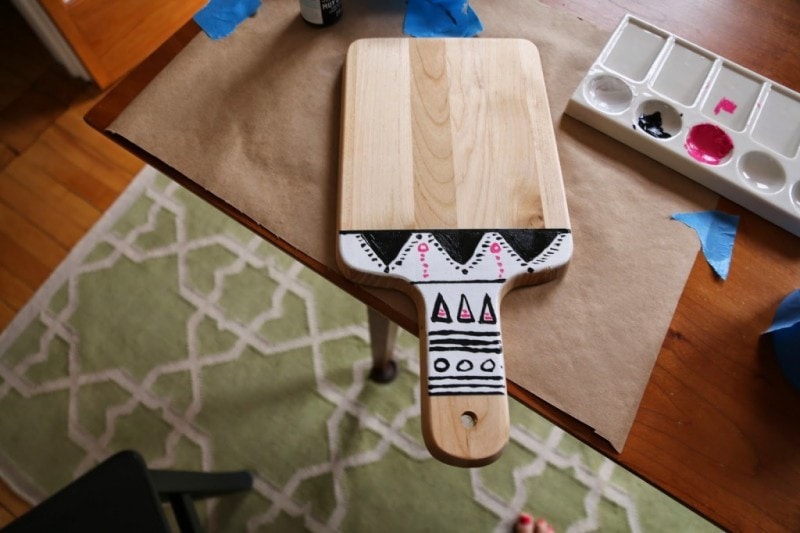 While the end result is not perfect–I wish it had more background color and looked a bit more like the original Furbish tray, it is pretty good for the price! I plan to seal the tray in
Safecoat Acrylaq
which is a food safe, no-VOC sealant that will keep the painted portion in good condition. If I were to do it again, I would paint one of the sections on the handle a bold color over the white, like maybe the section with the triangles. Well, all for another day. Maybe next time I go to Ikea I will buy another one because they are only $2.99!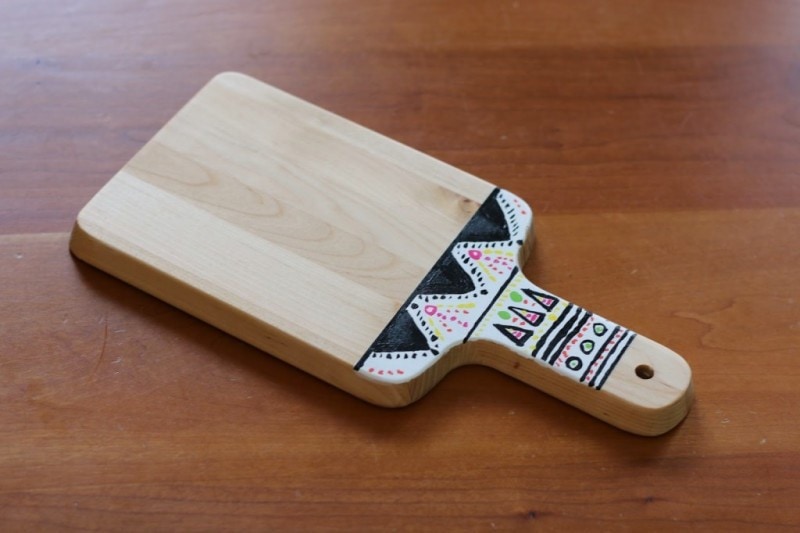 Hope you all had a wonderful weekend, we had beautiful weather and tried to be outside as much as possible with a hike on Saturday and a trip to the arboretum on Sunday. I just wish it wasn't so short! I can't wait for next weekend though, we are headed up to Michigan and it is a three day weekend!
[wpbuttons ids="1_1″]