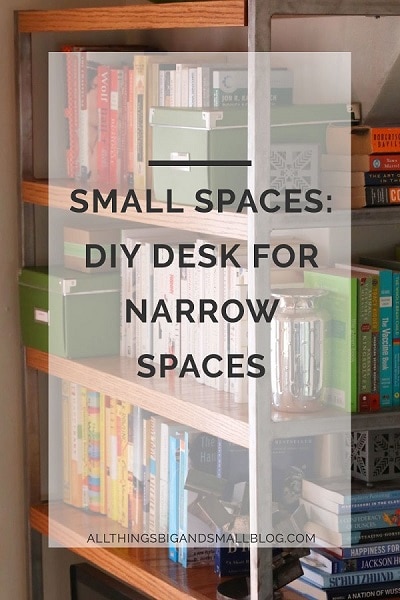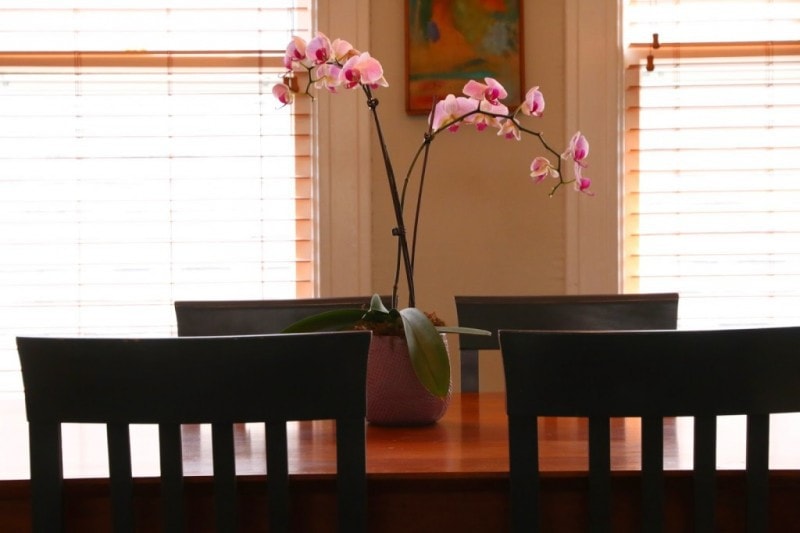 I have wanted to share a bit more of our house to show our personal style and how we make do in a smaller space. We have lived here together for five years after E's family redid it (we rent from them–hence allowing great danes!) This is our main room and the heart of the house. It is a combined dining room/ living room, and is where our front door is too (we live on the second level, so it opens into our living room) You can see our kitchen through the doorway. And to add one more purpose to this room, it is where I have my desk.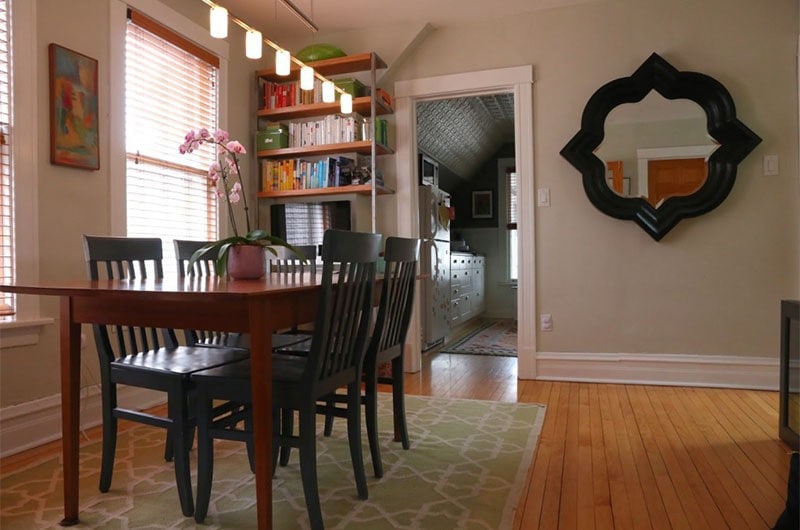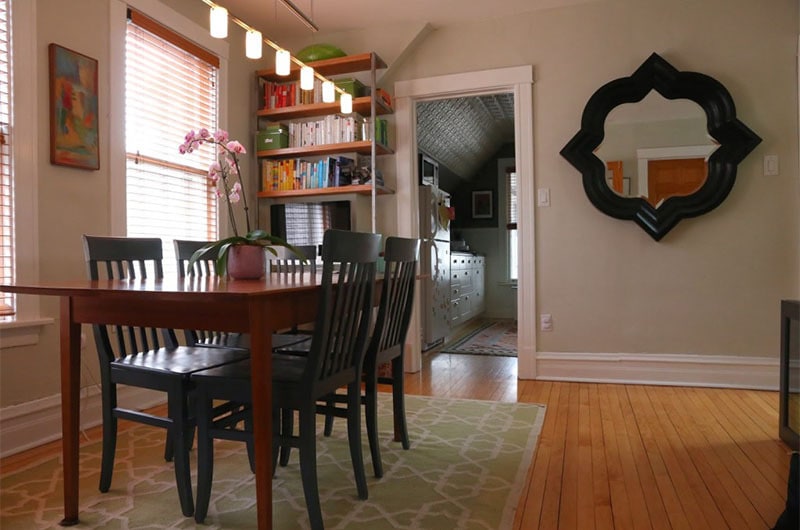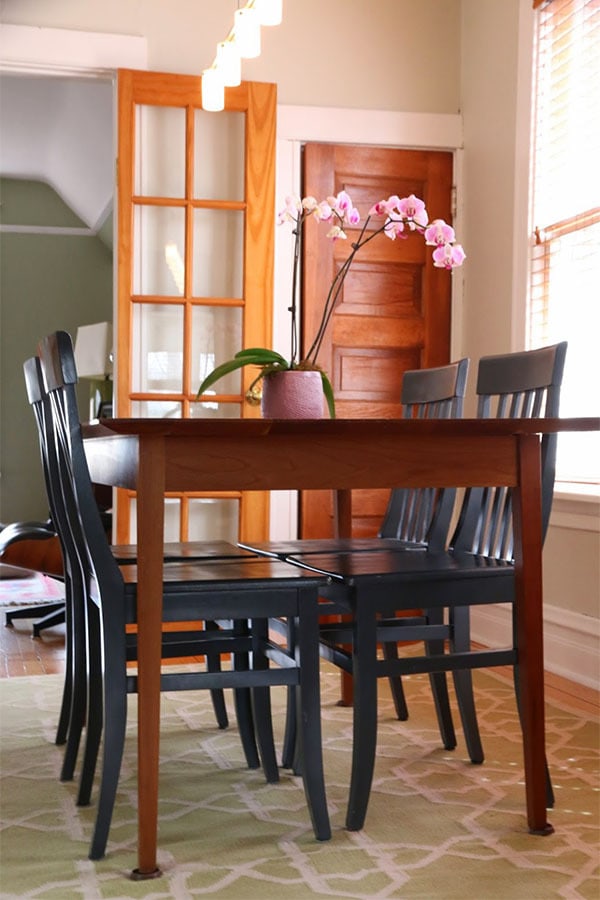 This is the opposite view. It is taken looking into our bedroom at the front of the house.
Our dining room is pretty self-explanatory. We use the heck out of it. We don't have a kitchen table so this is where all of our meals are. It gets a lot of wear and tear and down the line we will probably have to refinish the table but for now it is just fine. The one thing we did do was spray paint the chairs. E bought them from a garage sale for $40 for all five. They are well built but were a pale wood color, which isn't my favorite. So I primed and spraypainted them. I like them so much more–they are a deep greyish blue color.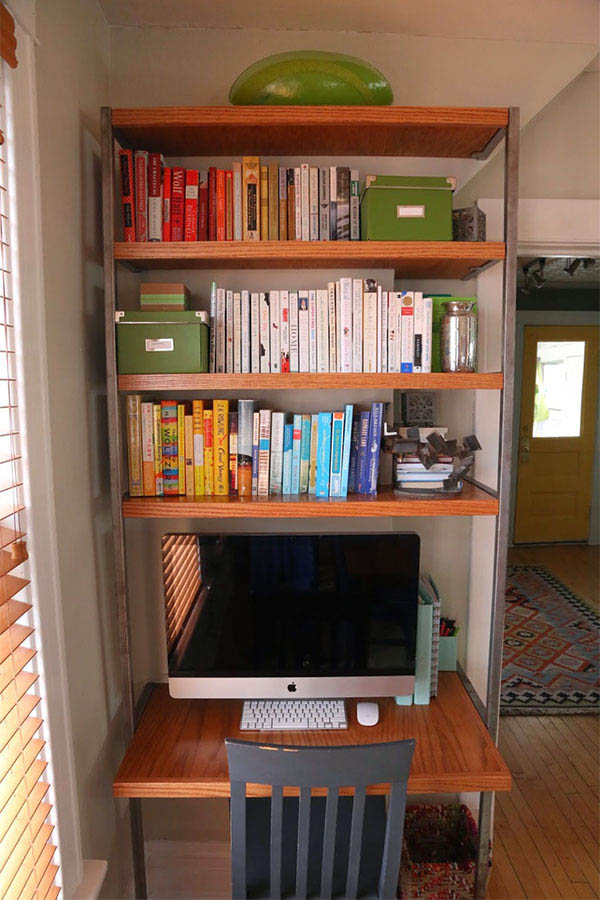 Where we had to flex them most mental muscles was setting up this desk. As you can see it wraps around the wall and in an effort to use absolutely every last square inch. He wrapped the wood around the wall in an L-shape. First, he designed it in Solidworks (he is a trained engineer). I have included his design below. He made the shelves out of plywood with a lip to make it look more substantial and more finished. He welded the supports. We originally were going to spray paint them but we decided to leave them as is for a more unfinished look. One of them still has his measurements on it. We then stained the shelves with a cherry finish from Miniwax and rolled on a couple coats of polyurethane. They echo the shelves and window sills in B's room, and our living room media console. I promise to show our living room soon but it is still a work in progress!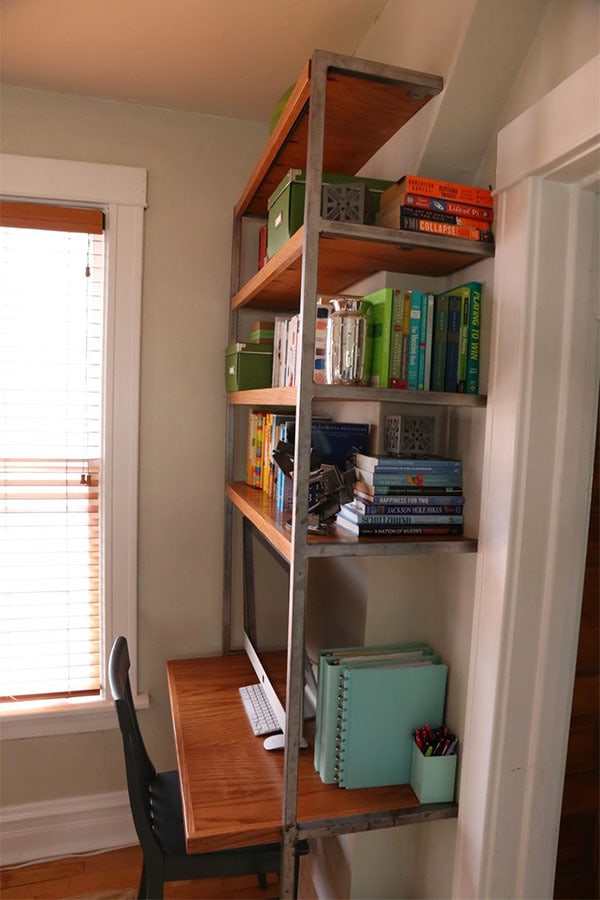 You can see here how three out of the four shelves wrap around the wall. We anchored it to the wall to make it safer.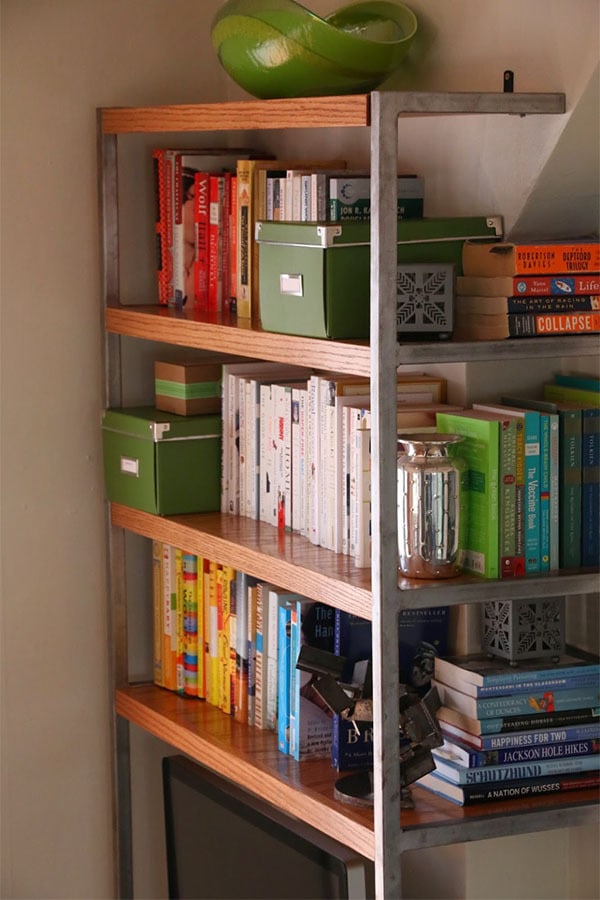 The desk space is where we house our iMac, our household binder, finances binder, and my daily planner. I promise to do an organization post soon! Because we didn't want to take too much space from the dining room, we mapped out the minimum comfortable desk space for a keyboard and mouse.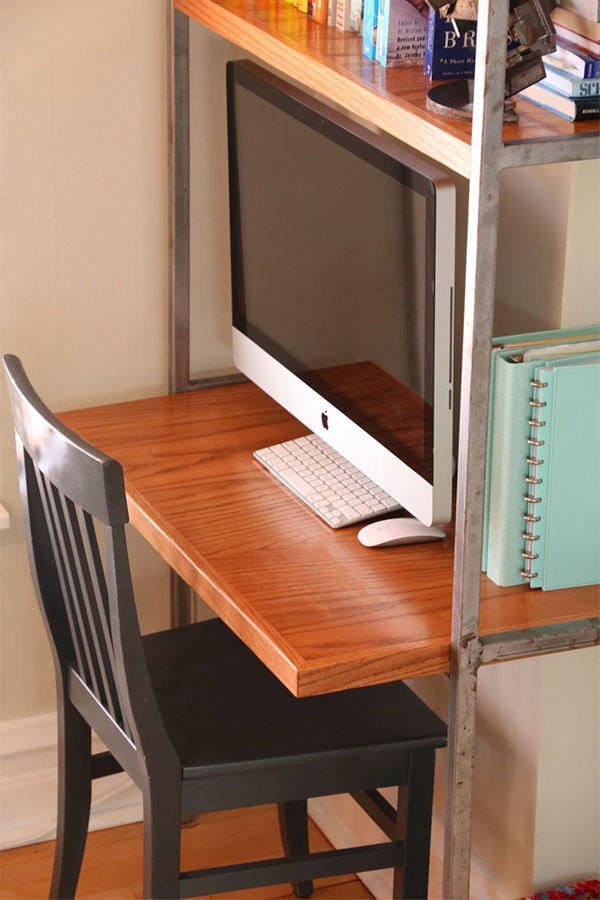 Above the iMac we keep some of our books, my stationery, household stuff (envelopes, checks, pens, calculator, stamps) in some boxes from Ikea. It helps to have everything centralized. The bigger stuff (label maker, hole punch, charging cords, extra hard drives) is stored in our bookcase in the living room in another Ikea box but this is where the majority of our daily stuff is.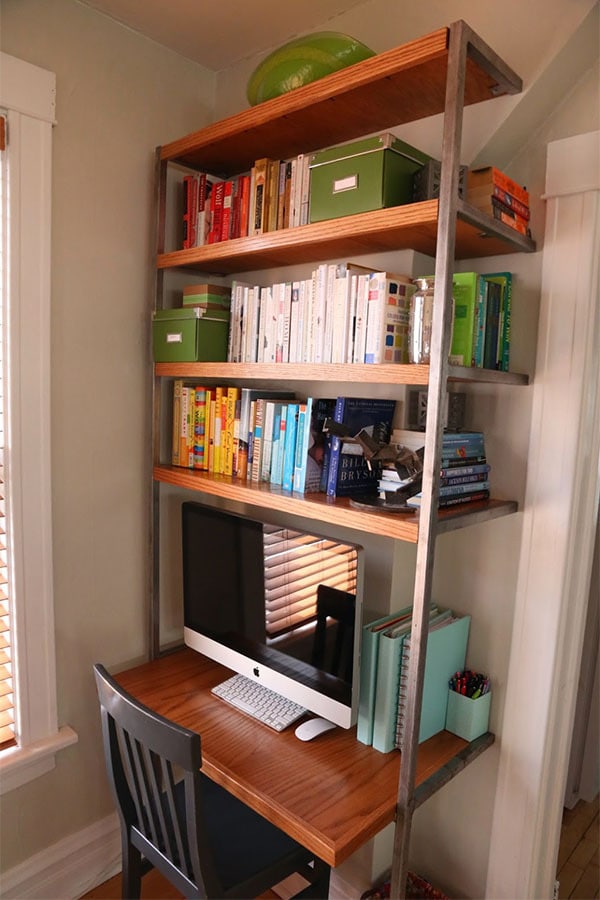 Because of space constraints and particular design standards, we have had to custom build most of the things in our house (even our bed) which has saved us a ton of money and maximized the amount of space we can use. We often joke that our house is like a boat–every inch of it must be useful. I am going to try to show a part of our house just about every week focusing on how we make the most use of our space.
As promised, here are the design files E made before building the shelves. He will often do this either in Solidworks or on pen and paper to help us visualize what it is going to look like in the context of our house. He included the iMac and a standard book to demonstrate the scale of the desk and shelves.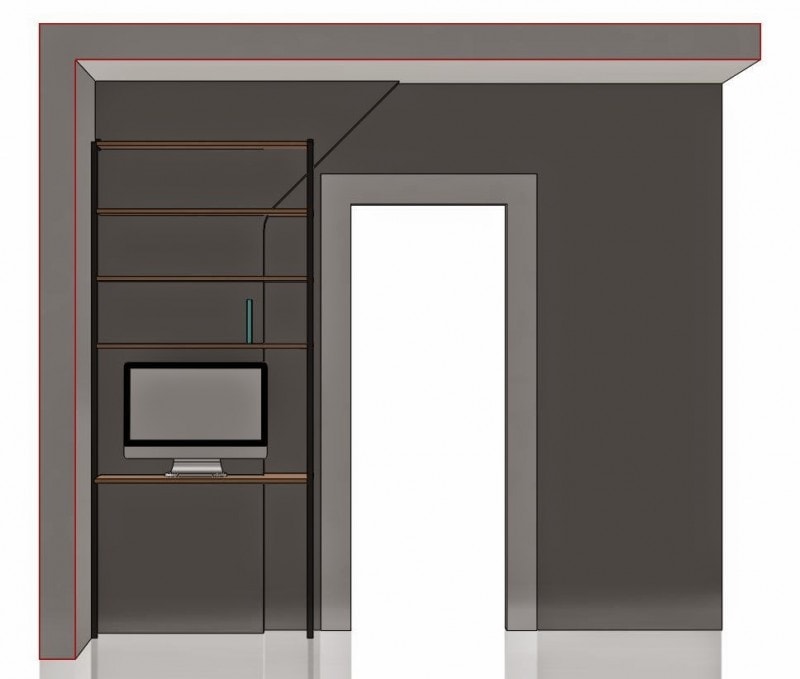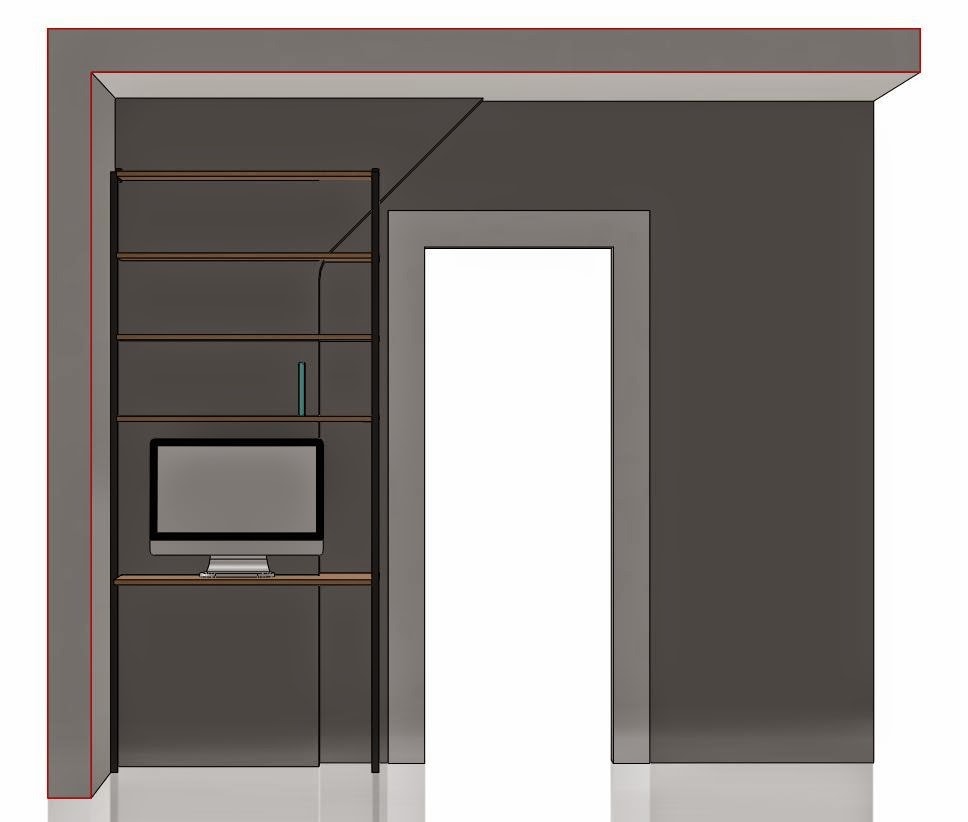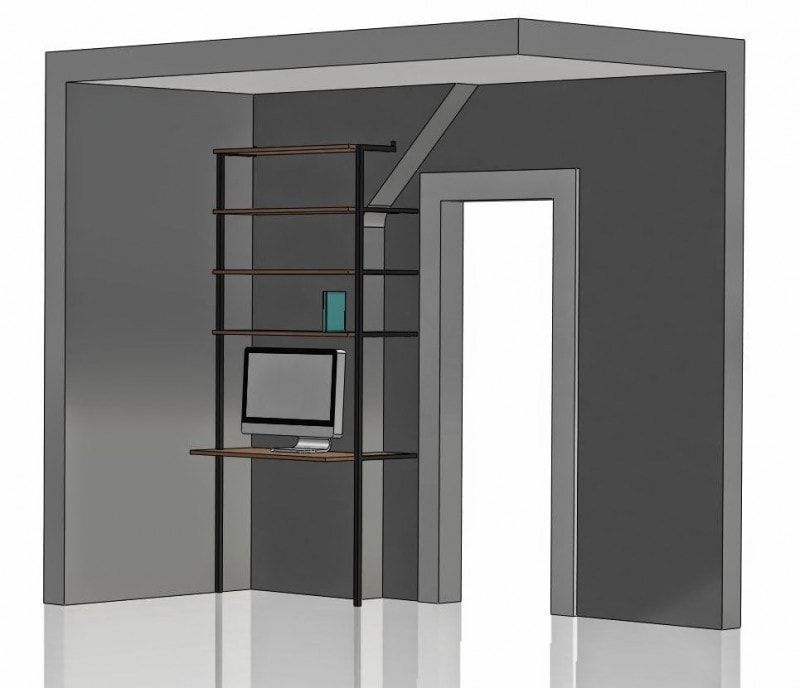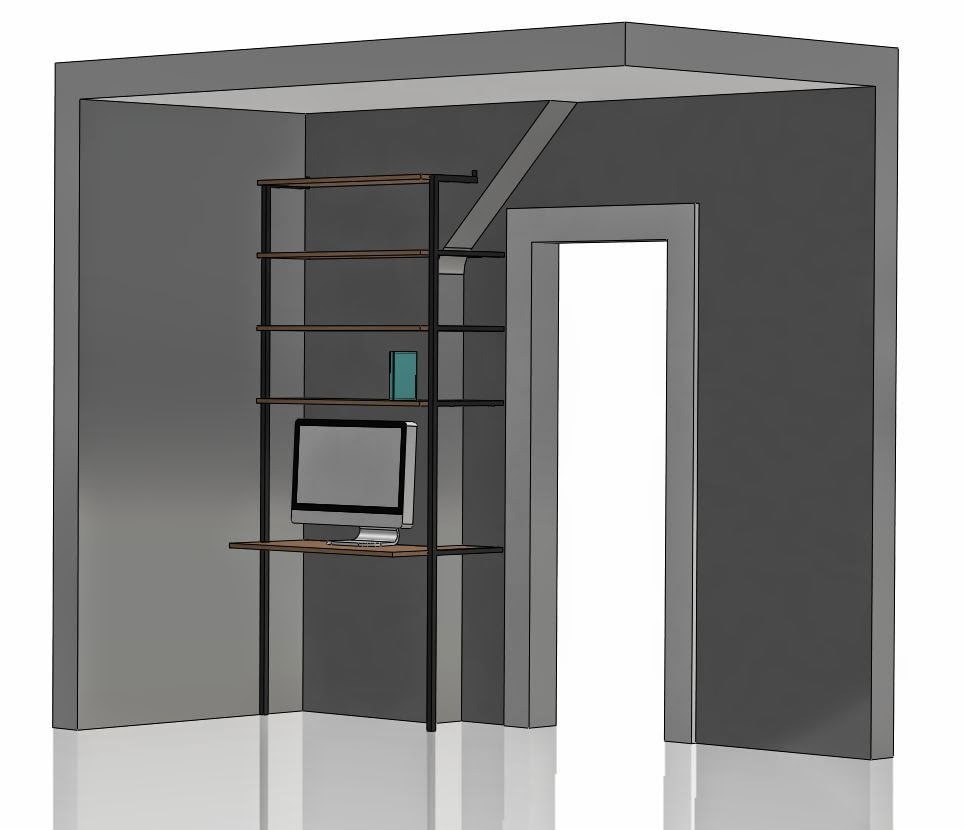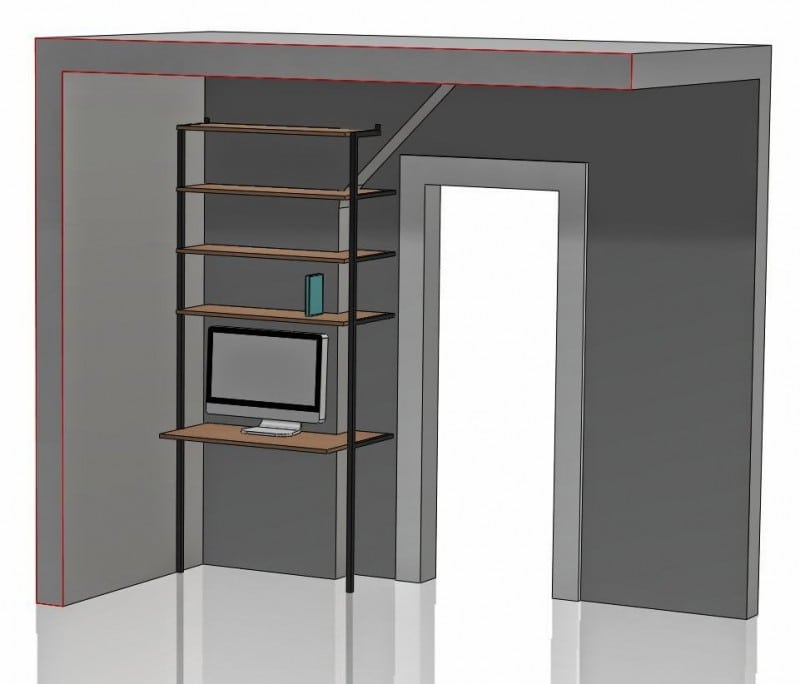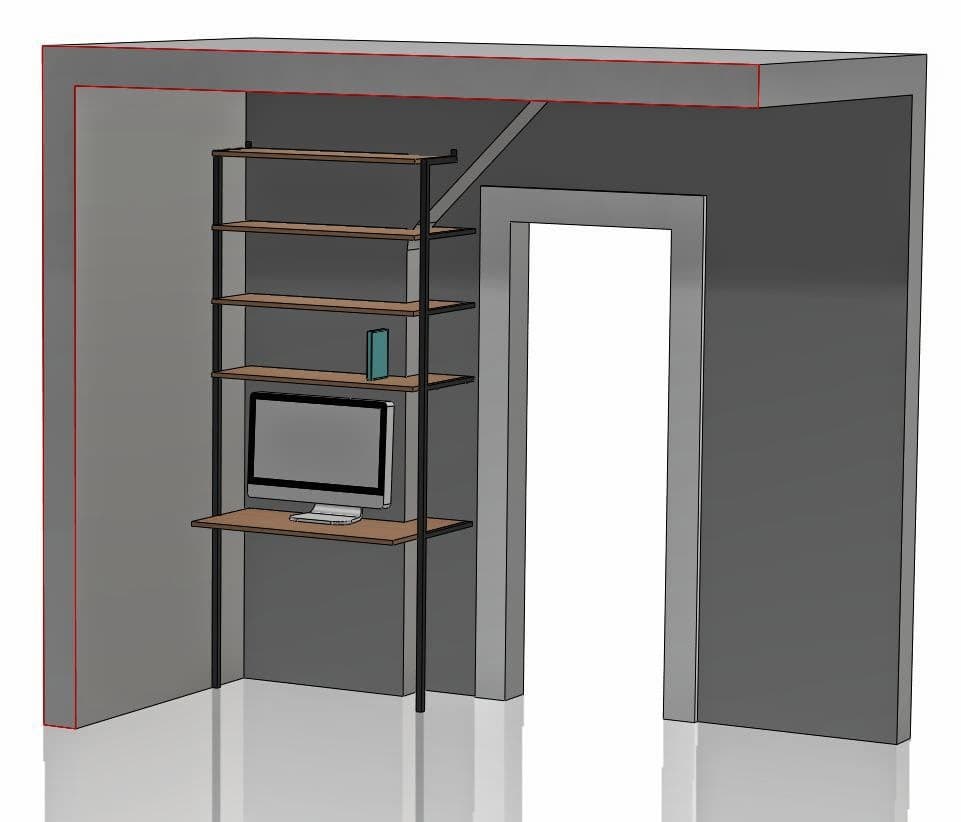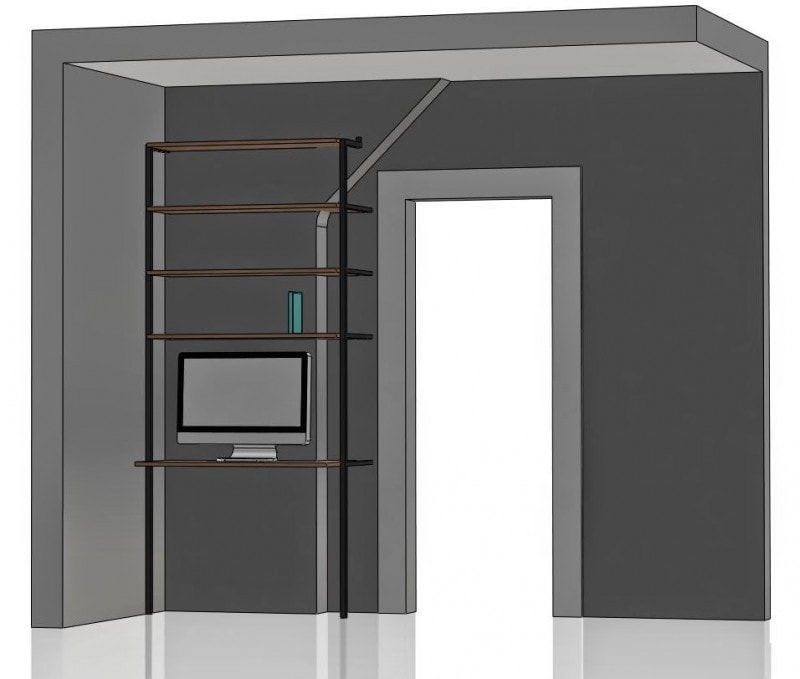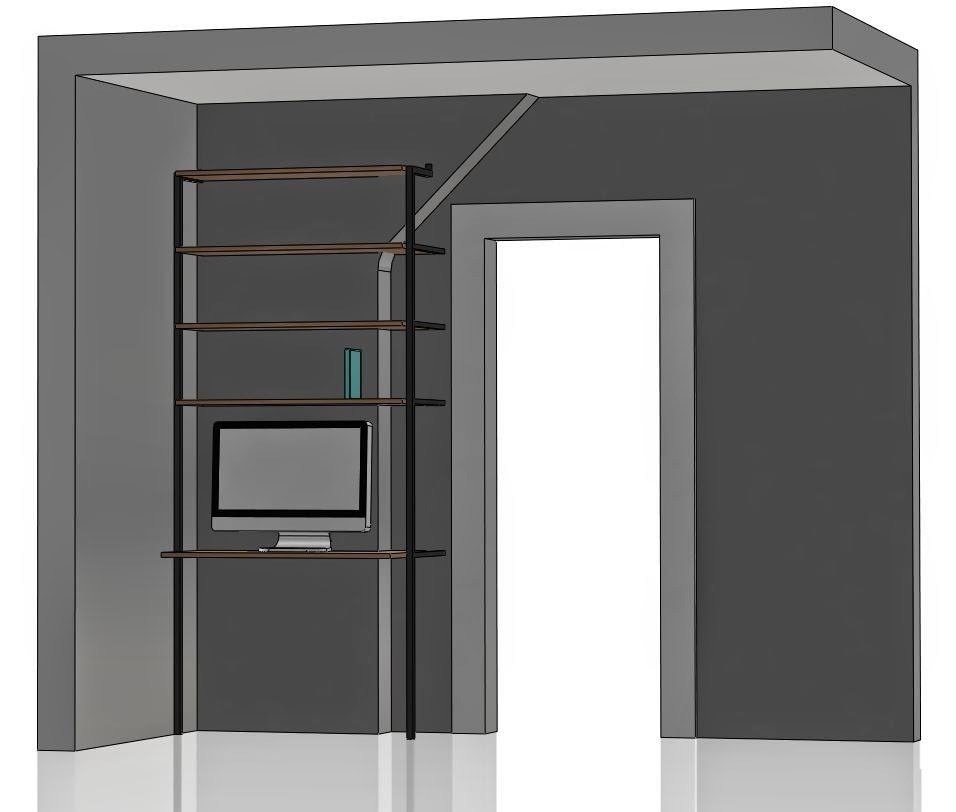 Have you custom built anything in your house? It has been wonderful for E and I but definitely takes a lot of planning and thought.