Best Shower Curtains to decorate your bathroom: NOT decorating your bathroom is one of the biggest mistakes you can make. Let's face it. Everyone goes to the bathroom, and if you have young children, you are going to spend a lot of time in there between potty training, baths, and general messes! It may as well be pretty, especially because it is one of the first things people who visit might see.
Homeowners often struggle with decorating their bathrooms because they are small, utilitarian, and there isn't a whole lot of space to do something pretty. Well, that my friends is where the bathroom shower curtains come in! Bang for your buck, the shower curtain is your friend! Chances are, it is the largest single expanse in your bathroom. Why not make a great impression with it? See how our shower curtain in our upstairs bathroom pulls the entire room together.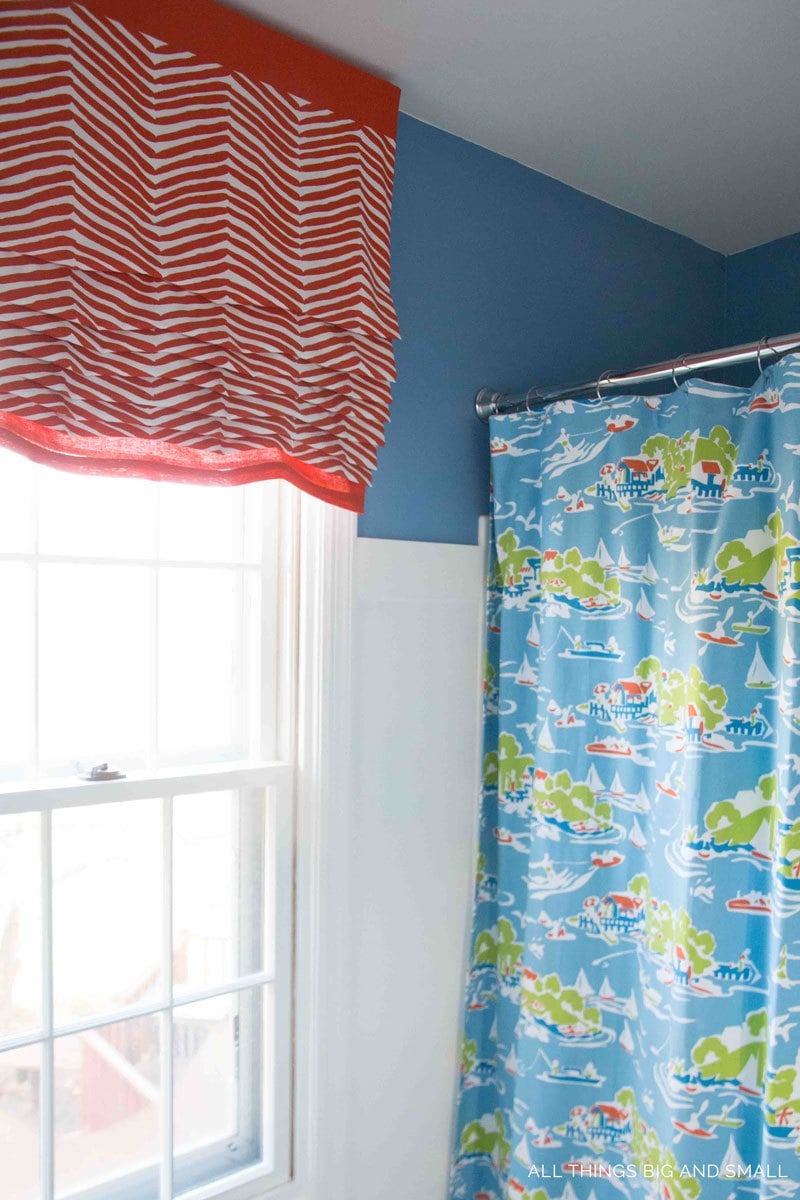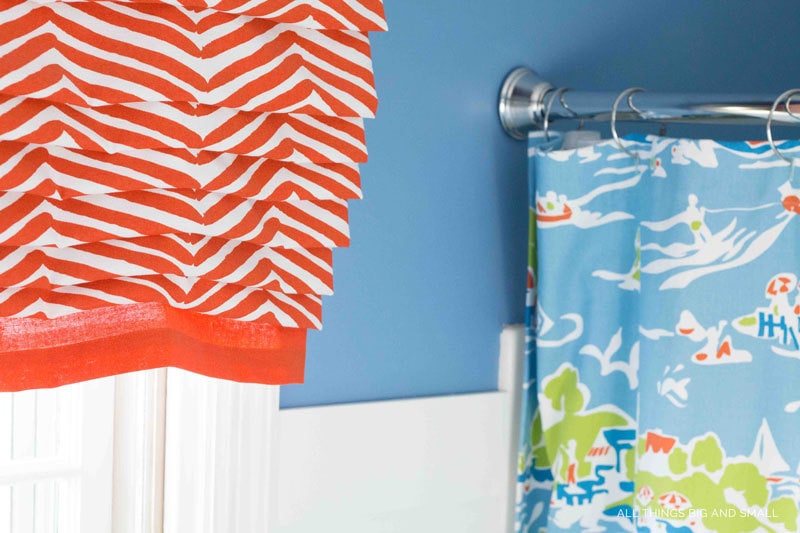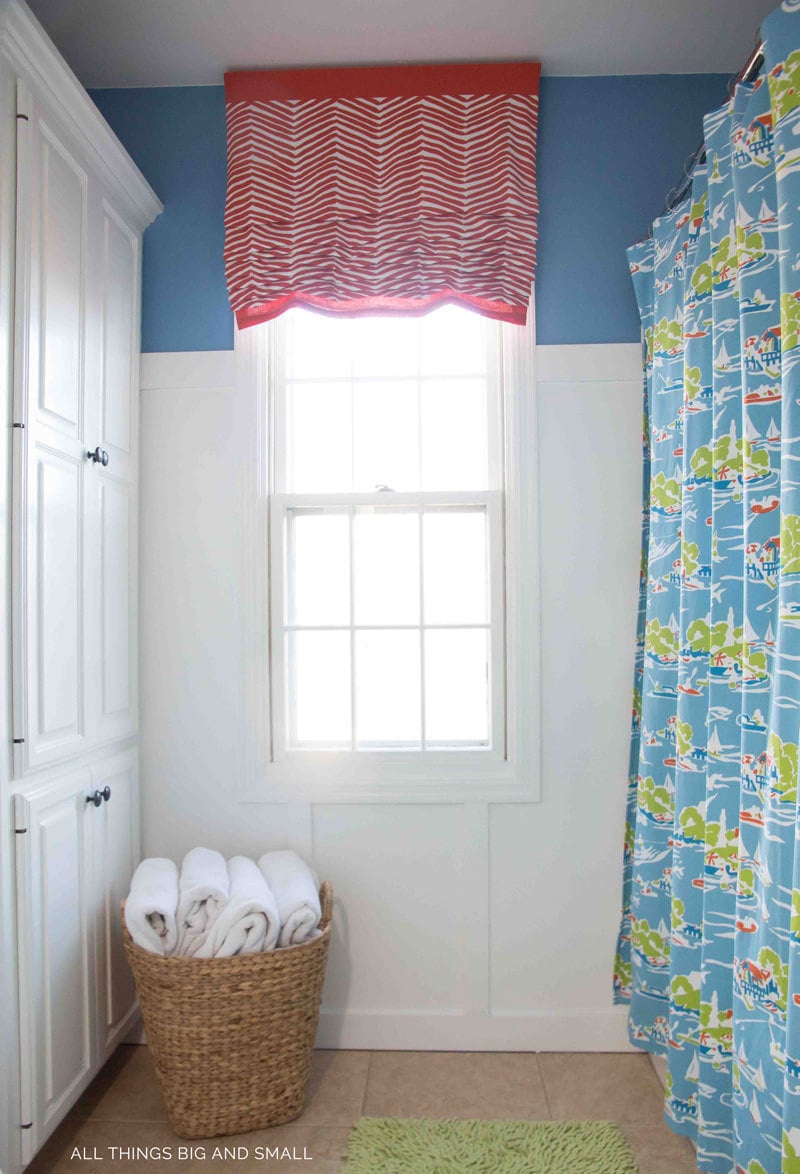 The Serena & Lily shower curtain (no longer available but similar below) was the inspiration behind everything else, and directed the colors of the walls, the bath mats, the accessories: lime green bath mats, dark blue walls, white board and batten, and orange curtains and accessories. Good fabrics and patterns will provide the basis for the inspiration behind your room–giving you good color combinations that aren't too crazy and mesh. See more of our upstairs bathroom here and budget friendly ways to decorate your bathroom here.
THE BEST SHOWER CURTAINS
After scouring the internet for the best looking shower curtains, I rounded up 20 of my absolute favorites that I would LOVE to have in my home! Affiliate links have been used. See my complete disclosure policy here.
CLICK THE ITEM THAT YOU LOVE TO FIND OUT MORE!
miami leaf shower curtain/ pink stripe shower curtain or green stripe shower curtain/ navy feather shower curtain/ pineapple shower curtain/ fouta shower curtain (ON SALE!) / green and blue stripe shower curtain/ big flamingo shower curtain/ greek key shower curtains/ gray border shower curtain/ french tassel shower curtain (ON SALE!)/ medallion shower curtain/ green stripe curtain/ wide blue stripe shower curtain/ gold octopus shower curtain/ flamingo shower curtain/ wide pink stripe shower curtain/ aqua striped shower curtain/ double border shower curtain/ magnolia shower curtain/ waffle weave shower curtain/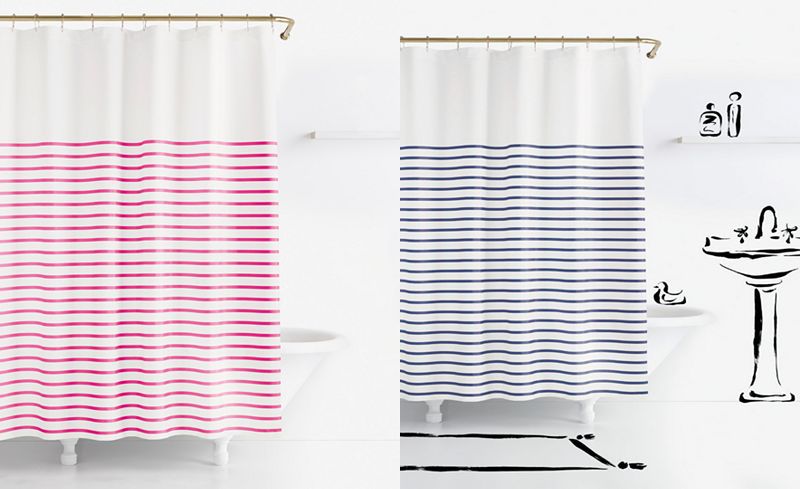 I absolutely love this pink or blue striped shower curtain (and the green version too!) It would look fabulous with any decor or color combination. Stripes like these are always in style!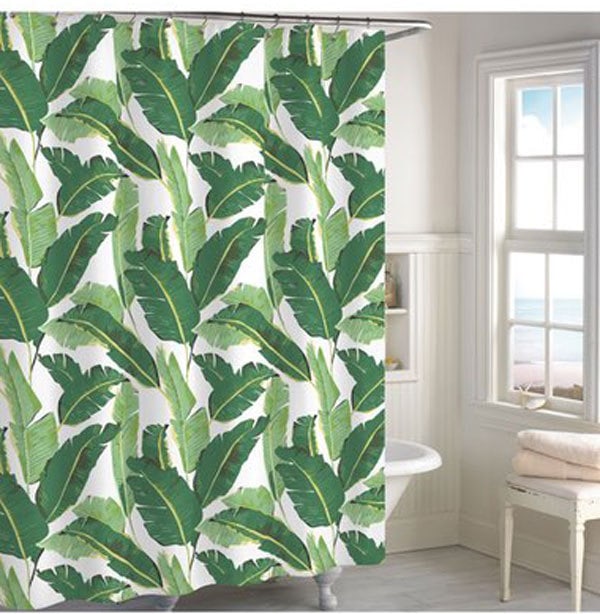 And how chic is this palm leaves shower curtain? It is totally screaming Beverly Hills Hotel to me! It would look amazing in a bathroom with accents of hot pink! And just the amount of fabric alone for 72×72 is a good deal! I might just buy it to make curtains out of!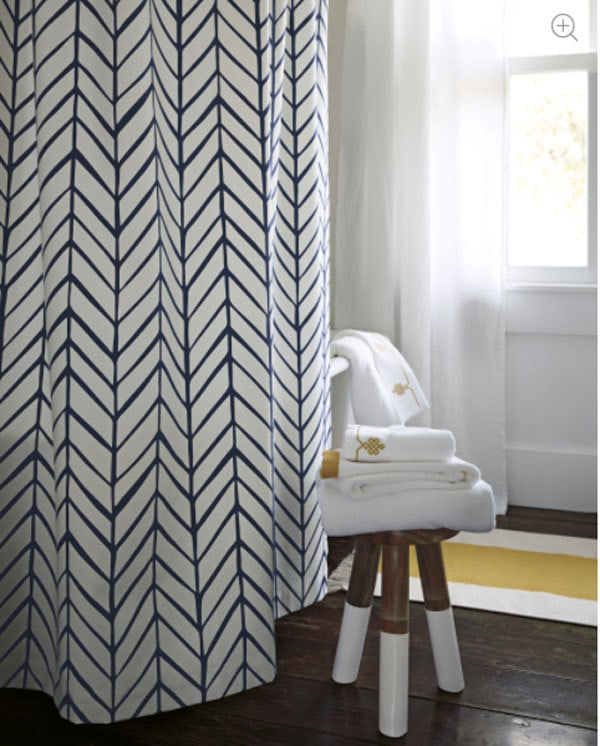 This navy feather shower curtain has always been a favorite of mine. It goes as well in a more neutral bathroom (pictured above) and a colorful one. And the geometric prints never go out of style. While Serena & Lily's rack prices aren't fantastic they always have sales, so you can score it for 20% or more off if the timing is right (that's how I got mine for $35!) See everything on sale at Serena & Lily now! And another favorite of mine is looking for colorful shower curtains at Pottery Barn and Pottery Barn Kids! They have fabulous classics and fun prints as well and they always have sales running!
Ok, well I hope I have inspired you to have some fun with your shower curtains–and shown you that the 20 best shower curtains are amazing! So go and decorate your bathroom!
IF YOU LIKED THIS, THEN PIN IT and READ THESE POSTS!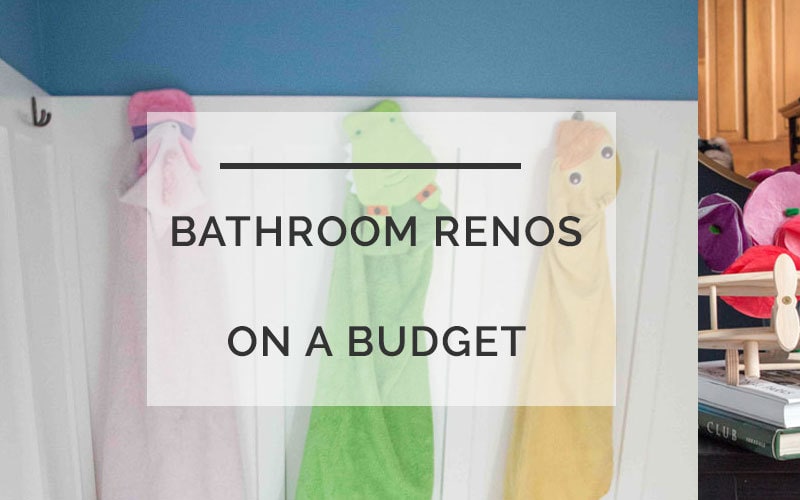 Budget Friendly Decorating Ideas for Bathrooms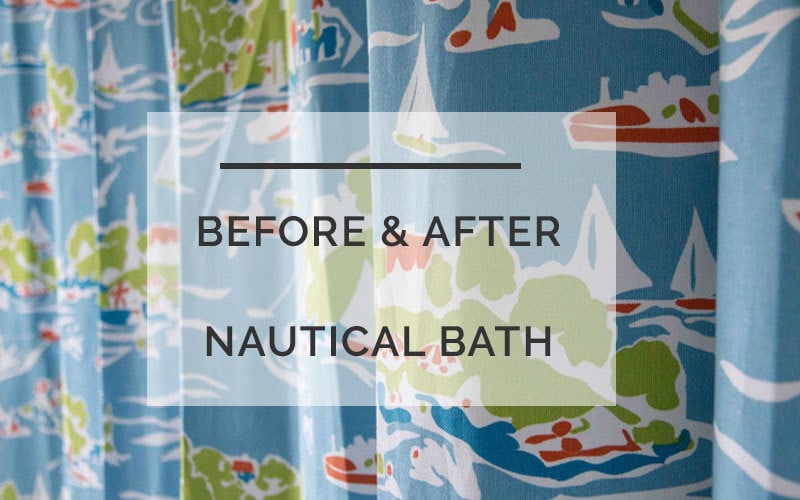 Nautical Upstairs Kids Bathroom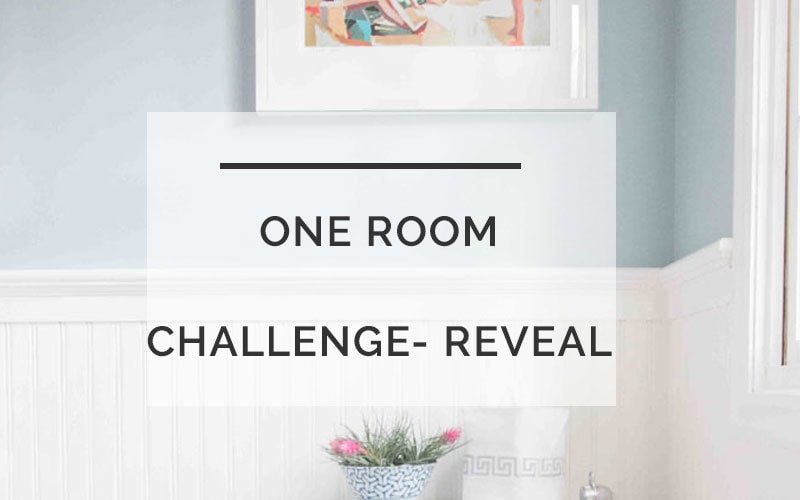 Our downstairs Bathroom Makeover which we also did for a One Room Challenge!
SHOP THE BEST SHOWER CURTAINS