Hello Loves! I am popping in today from England! E and I decided to visit his brother and sister-in-law who recently moved to England, and his parents and aunt volunteered to stay with the gang at home (they are troopers!) So, obviously, I am going to keep it short and sweet because we are off for another day's adventure–hopefully to another palace (follow along on Instagram stories!)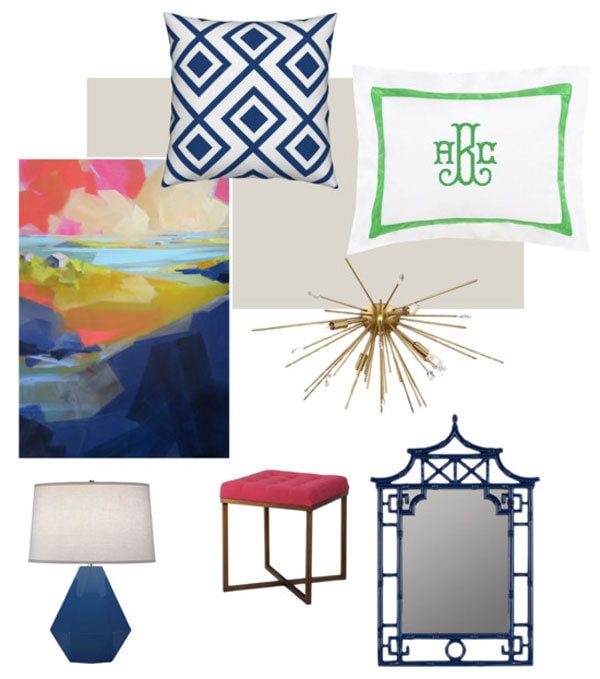 But today, I wanted to show you all my big ol' plans for our master bedroom. It is the last bedroom to design and decorate in the house, and arguably the ugliest at the moment! First to go–the brown walls, brown doors, brown trim! Because you all know how much I love painting wood trim (ok, maybe love is not an accurate descriptor because I abhor the actual painting but I love the results!) I have already painted the walls Simply Gray by Benjamin Moore because I knew that I was going to be out of town for the first week of the challenge. To get my butt in gear and get it done, I decided to participate in the One Room Challenge–a six week challenge for bloggers and designers to makeover a room.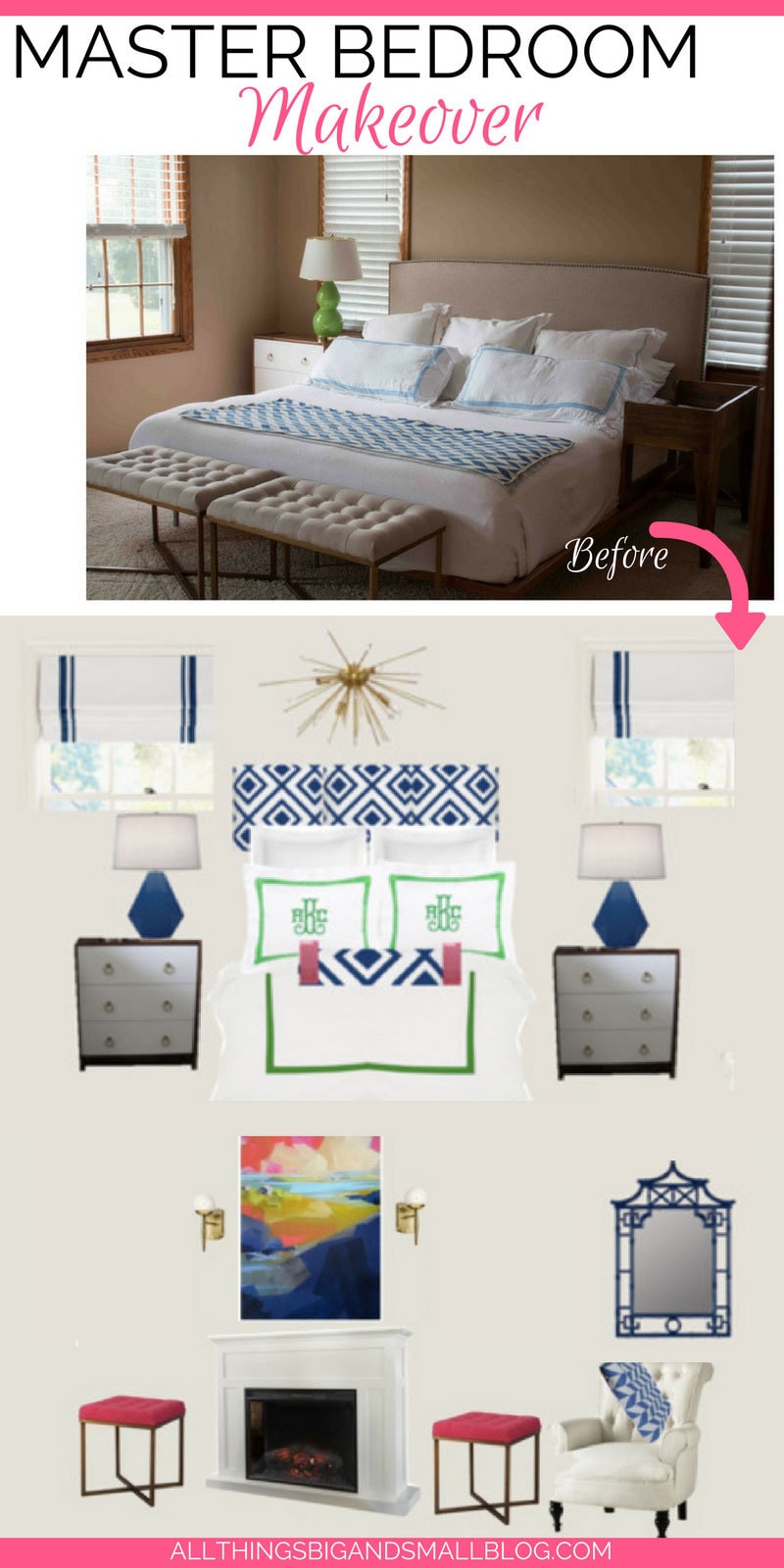 The Plan:
1.) Replace Lighting (table lamps and overhead fan)
2.) Add curtains
3.) New bedding
4.) Add mirror and photography
5.) Install mantle and artwork
6.) New bedding
7.) Accent pieces
8.) Paint walls, paint woodwork, paint doors, paint windows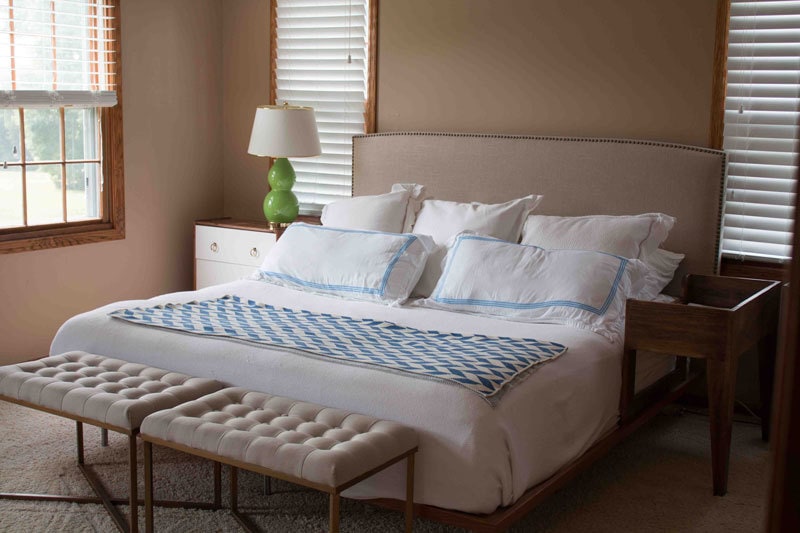 These before pics were taken back when Jack was still co-sleeping with us (as in he was under 4 months old!) Coming up, I will share the DIY plans for building a bed and building a DIY co-sleeper!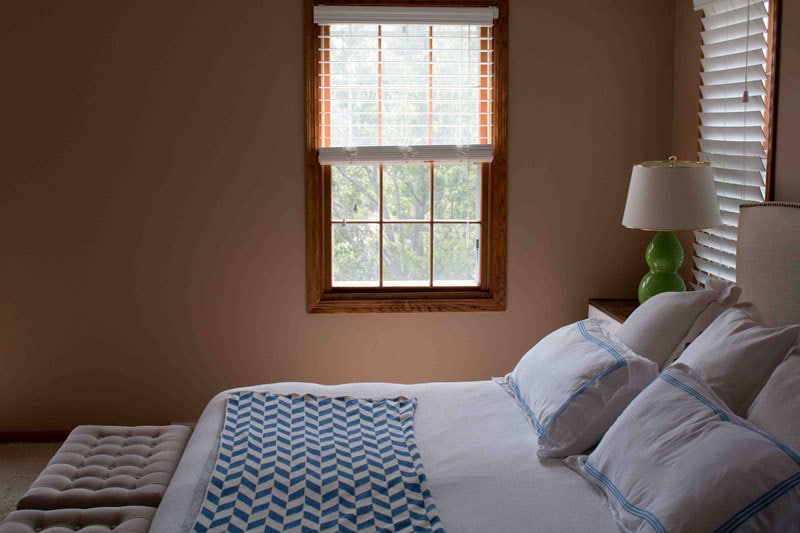 So you can see it is going to be a very busy next five weeks, and I can't wait to show you all the progress each week! Next week, I can't wait to show a fantastic before-and-after and some new artwork! Now, go check out all the other participants at the One Room Challenge with Linda from Calling It Home (you can also click the logo below to get back to the ORC Challenge)! And I am off to take in more of England!