Big Boy Rooms: Big Brother Rooms, Little Boy Rooms, Boy Nurseries whatever you want to call it boys need beautiful bedrooms too! Although, I have found that it is a lot easier to decorate a boy's bedroom than dress him 🙂 Mamas, who else agrees that it is practically impossible to dress little boys cutely and affordably? Anyhow, these fabulous DIY bloggers have nailed their boys' rooms, and you will not believe how adorable they are! Now, they have me wanting to go ahead and decorate our guest room as Jack's big boy room just because! And no, he is not moving in there any time soon because man, I want him in the crib as long as possible! #mamaneedssleep
Click on the arrow below to see all of the fabulous DIY big boy rooms from amazing DIY home decor bloggers! If you want to see more of any one room, click on the link below and please pin from their website. Enjoy!
Modern Vintage Boy Room by My Life From Home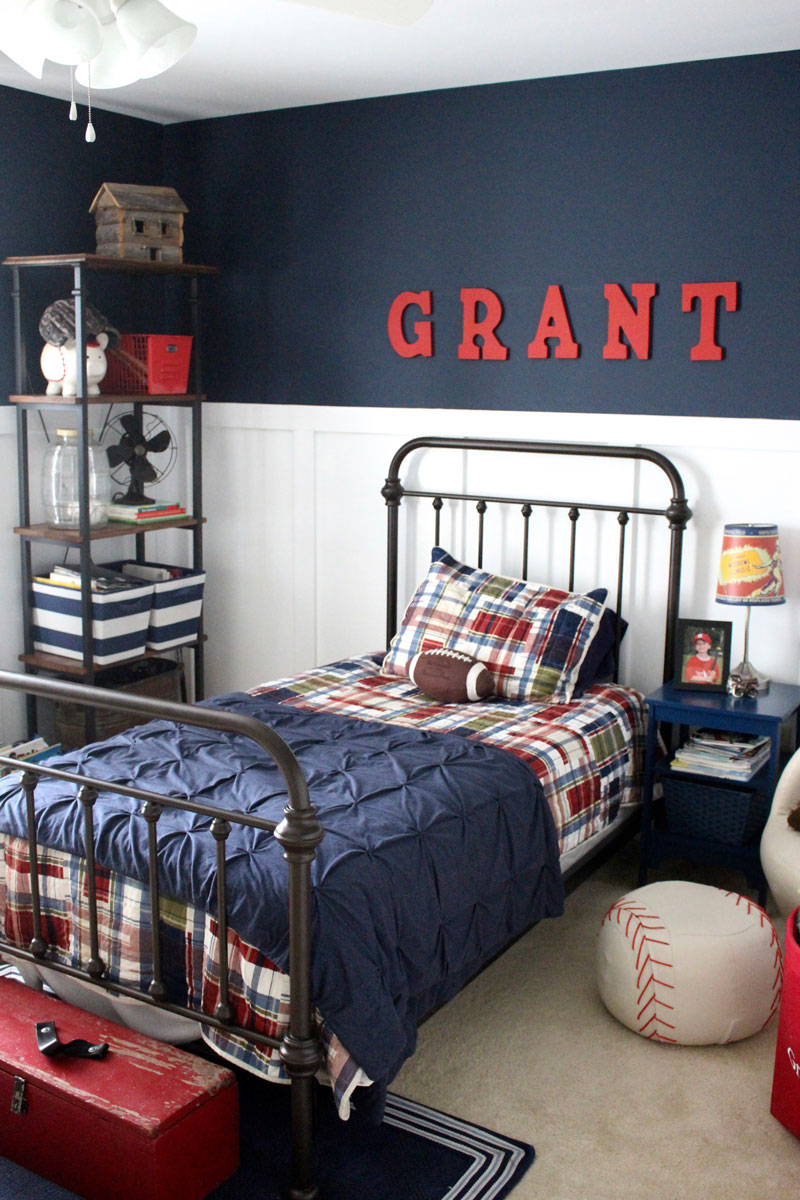 Click on the arrow above to see all the rooms!
Want to see my favorite Boy Room Resources?
These are all products I am thinking about using in our guest room/ aka Jack's big boy room. We won't need a big boy room for awhile, and to be honest, I am thinking about making Jack share a room with B #realmenwearpink I mean #realmensharepinkbedrooms 🙂 but, you better believe I have it all planned out in my head!
I absolutely love nautical themed boys rooms and Jack's big boy bedroom will be no different, we want it to reflect our love of sailing (it is how E and I met each other) and it will be a fantastic theme for a boy room!
Do your boys have a themed big boy bedroom? Or did you paint it something other than blue? I love to hear what other people do!