This post is sponsored by Kelley Blue Book on behalf of Everywhere Agency; however, all thoughts and opinions are my own.
Our Car Buying Experience: What We Look for When Buying a Car
When we started looking to replace our current Suburban, like most families with multiple kids, we considered buying a minivan, and other large SUVs that would fit three or more car seats in a row. See what we decided and what helped us make the choice below.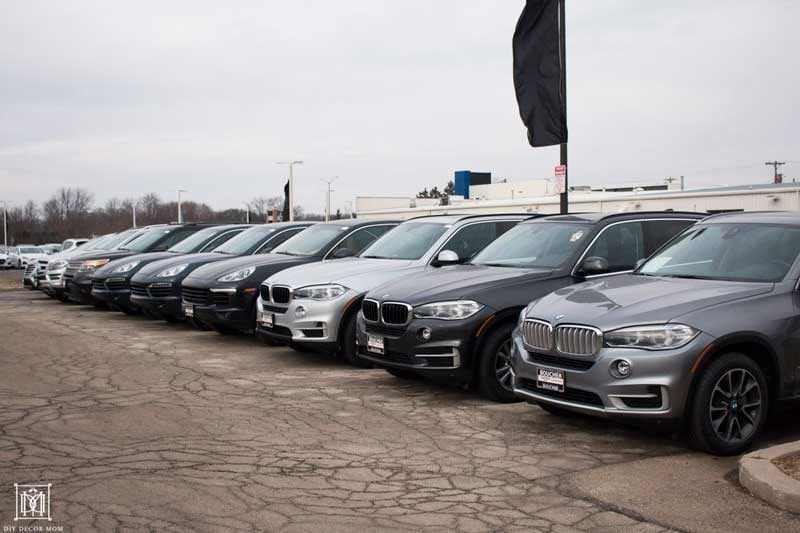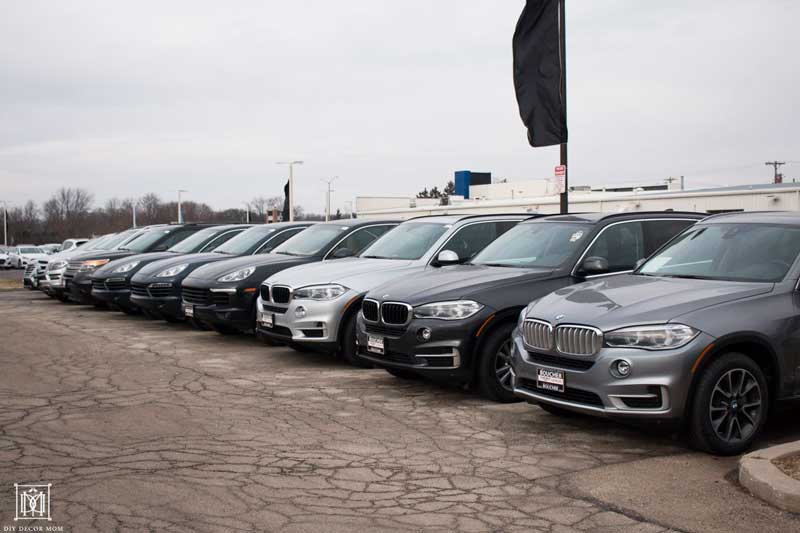 As with anything we do, we always seek to buy the best quality at an affordable price. In our house, we DIY everything we can (we even do all our own car service,) and with our cars, we like to buy older models with low miles to save money. Over the years, this has allowed us to completely avoid car payments and buy all of our cars in cash, after researching used car values and awards on Kelley Blue Book. So, when we decided to replace our current Suburban with a newer car, we knew where we needed to do our research.
THINGS WE LOOK FOR IN A CAR
When we first purchased our first Suburban five years ago, we only one baby but two Great Danes; however, at the time, we knew we wanted a large family so we bought a family car up front so we could grow into it. Five years later, and three kids, we still need either a full-size SUV or a minivan.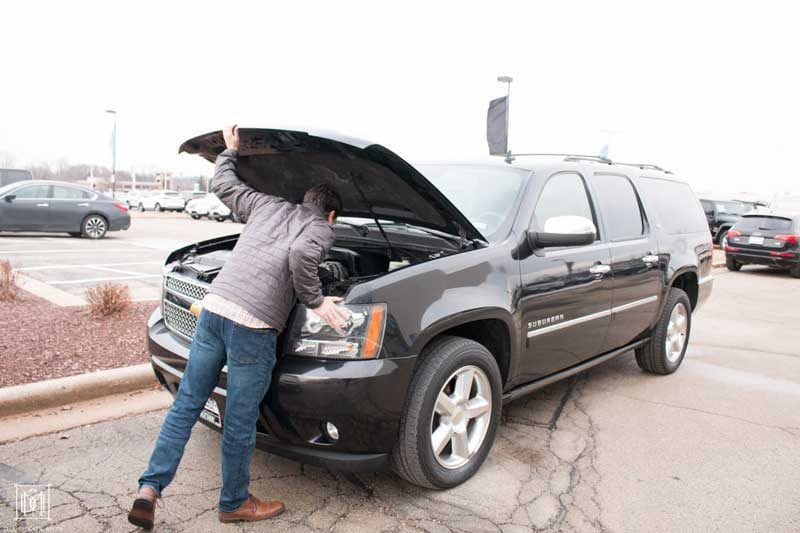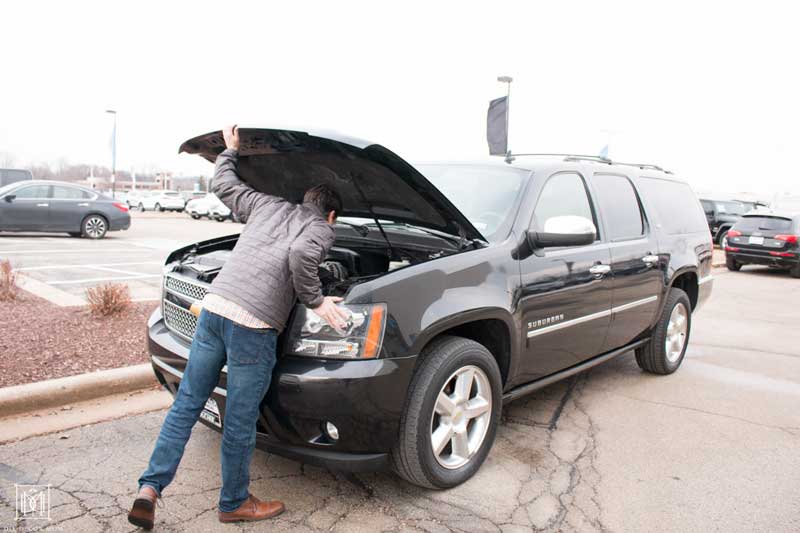 I always like looking at KBB Best Buy Awards because it makes looking at cars so much easier! Out of 300 new-car models available in 2019, Kelley Blue Book expert editors narrow the field down to a few dozen top contenders in 15 categories and then test the top contenders head to head to find the Best Buy Winners of the Year. The results are a culmination of a year-long series of tests by experts including vehicle pricing, transaction prices, 5-Year Cost to Own data, and consumer reviews and ratings. All the things that make my head spin, so it's nice to leave it to the experts!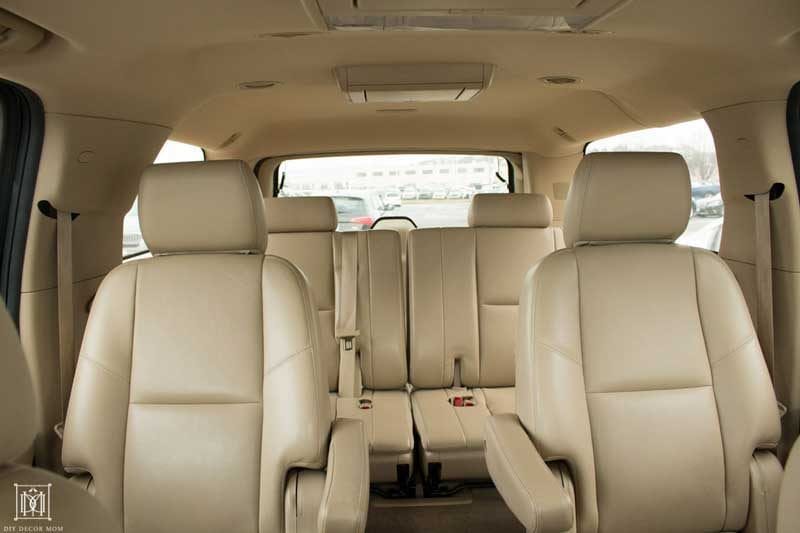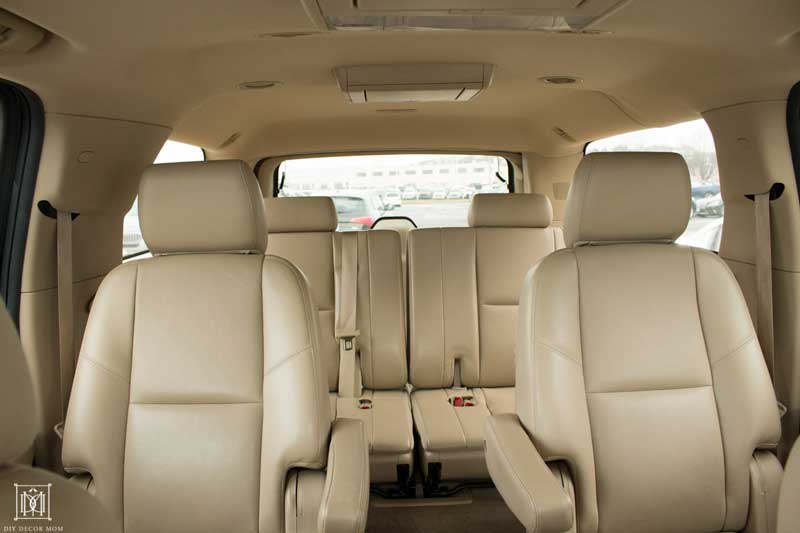 So after doing a lot of research on Kelley Blue Book and talking to friends and family over the last few months, here are the cars we considered that would fit a large family like ours that are the 2019 Kelley Blue Book Best Buy Awards of 2019 (see all of them here:)
Ford Expedition- Best Buy Full-Size SUV of 2019

Our friends with five kids have this car and love it. They have the MAX so it has plenty of room for everyone and a large trunk. This was a top contender for replacing our Suburban because it fits lots of car seats no problem, has great towing capabilities, and ample trunk space!

2019 Honda Odyssey- Best Buy Minivan of 2019

A minivan has always been in our mind as a possible family car. My in-laws have one, and we would occasionally borrow it while our Suburban was being fixed. As much as I didn't love the idea of driving a minivan it was insanely convenient! And the kids loved it! The captain seat configuration made it easy to get the kids in their car seats, and I loved that the kids could actually get into the car unassisted.

Audi Q7- Best Buy

Midsize Luxury SUV

2019 Audi Q7

One of the hottest looking cars of the year, but we decided that it would be too small for our large family and giant dog.

Honda Pilot- Best Buy Midsize SUV of 2019

Honda's are always so well reviewed, we seriously considered buying either the Pilot or the Odyssey. But, in the end, we decided that a Honda Pilot would be too small for us.
So then, we consulted some more top rated cars on KBB that friends and family had recommended:
Chevrolet Suburban or GMC Yukon XL

Our current car (albeit a very old one) has suited us so well over the years. I grew up driving Suburbans, so it's second nature for me to buy one.

Toyota Sequoia

Toyotas are always so well reviewed on KBB that I had to check out the Toyota Sequoia. It was a top contender as well.

Volvo XC90

My mom has driven a Volvo XC90 for the past fifteen years, and Volvo has lived up to its name. Safe, reliable, and good in snow! However, we decided it was ultimately too small for our Great Dane in the trunk.
Out of the seven models, after doing lots of test drives and reading detailed reviews on Kelley Blue Book, we decided to purchase a used but low mileage 2014 Chevrolet Suburban. To get a good deal, and know what was a fair value, my husband and I pored over KBB, and when we saw one pop up with all of our specifications for features we wanted with a good KBB value, we knew we had a good deal! Now, I can't wait to bring our new (to us) car home! And yes, I requested the fancy big blue bow on a car because who knows when we will be buying another new car at Christmas 😉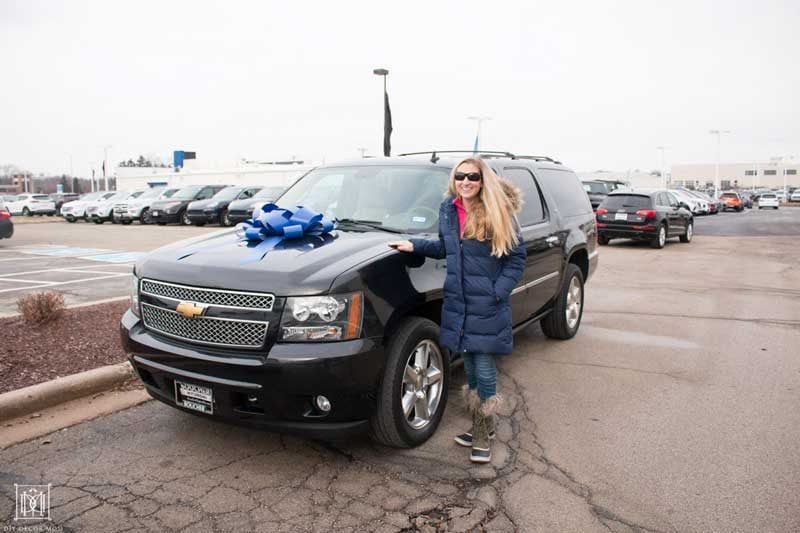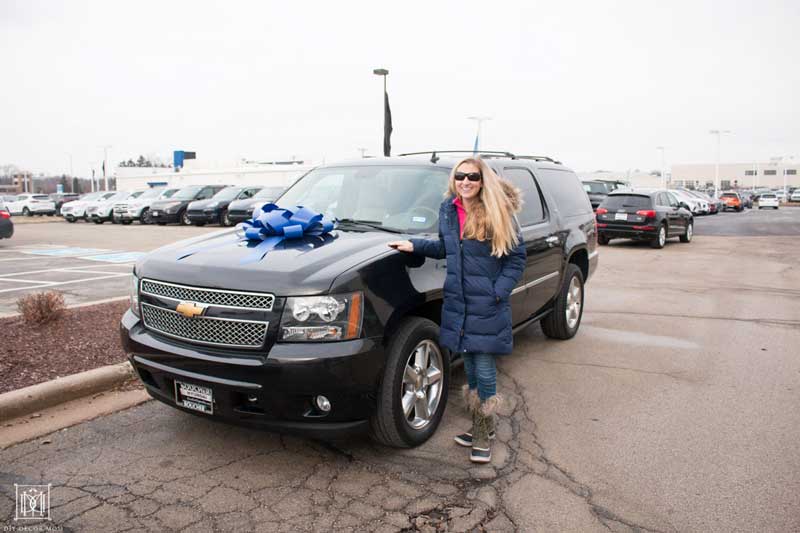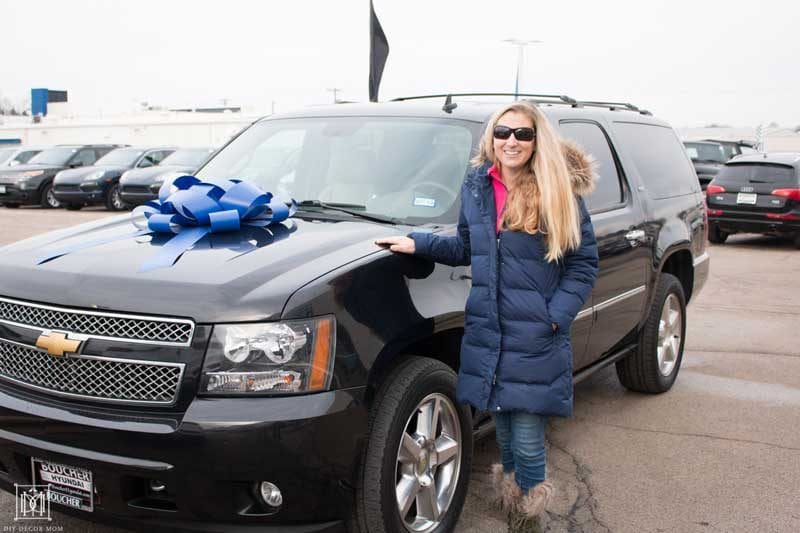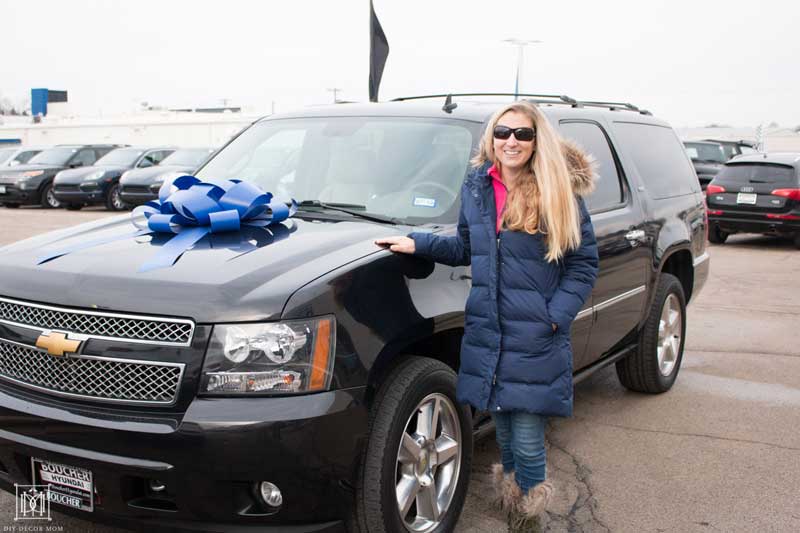 If you're looking for a new car and have a similar family size to our's, you might find it interesting to find the features that we decided were important:
Seven or eight seats- we are a family of five, so having three rows of seats is a must-have in case we ever get larger
Captain Seat configuration- so I could easily buckle the older kids in their car seats in the back
Rear DVD system- we do a lot of long car trips and an in-car entertainment system is very attractive
Towing capability- we love sailing and regularly tow our 19-foot sailboat and our motorboat around from Wisconsin to Michigan (a five-hour drive)
Trunk space- we need an extra-large trunk to store not only a stroller but also have room for our Great Dane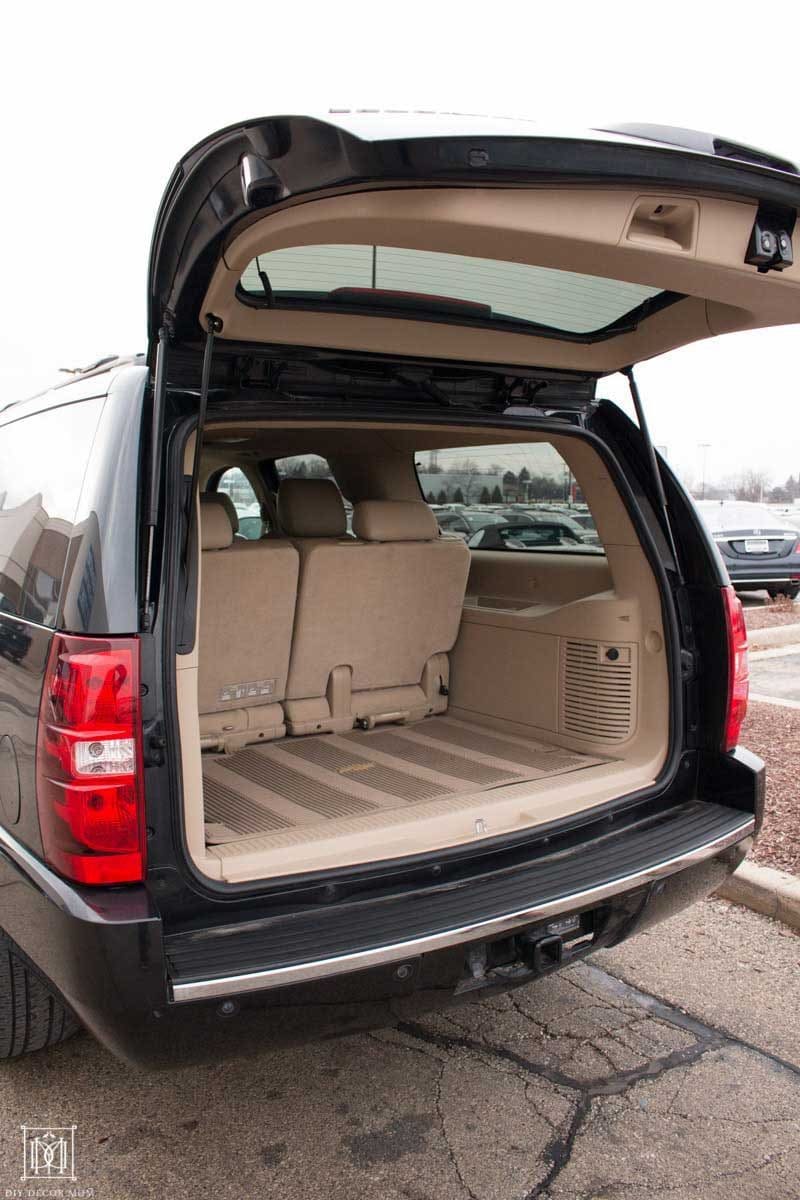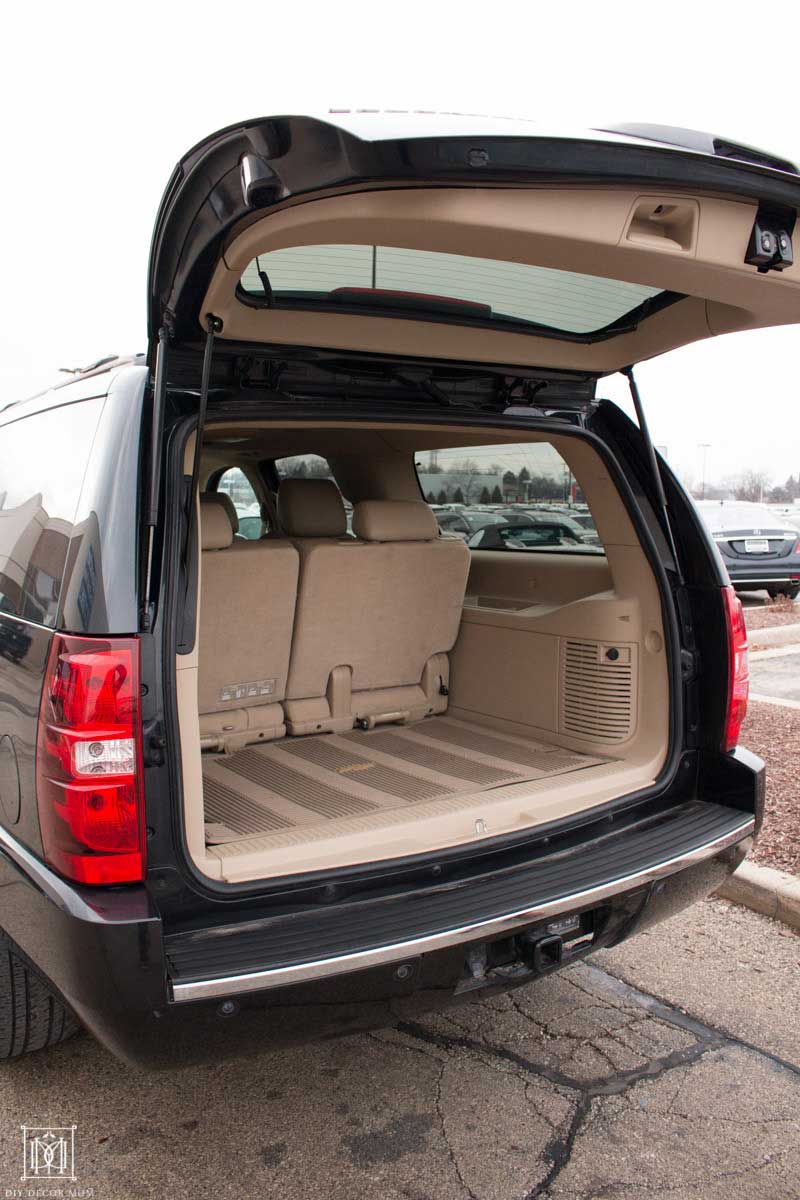 All in all, by using Kelley Blue Book, we had a very easy experience researching and buying a new car for our family. While it wasn't an easy decision, KBB's expert reviews, estimated values, and comprehensive tests made it easier for us to make such a big decision.