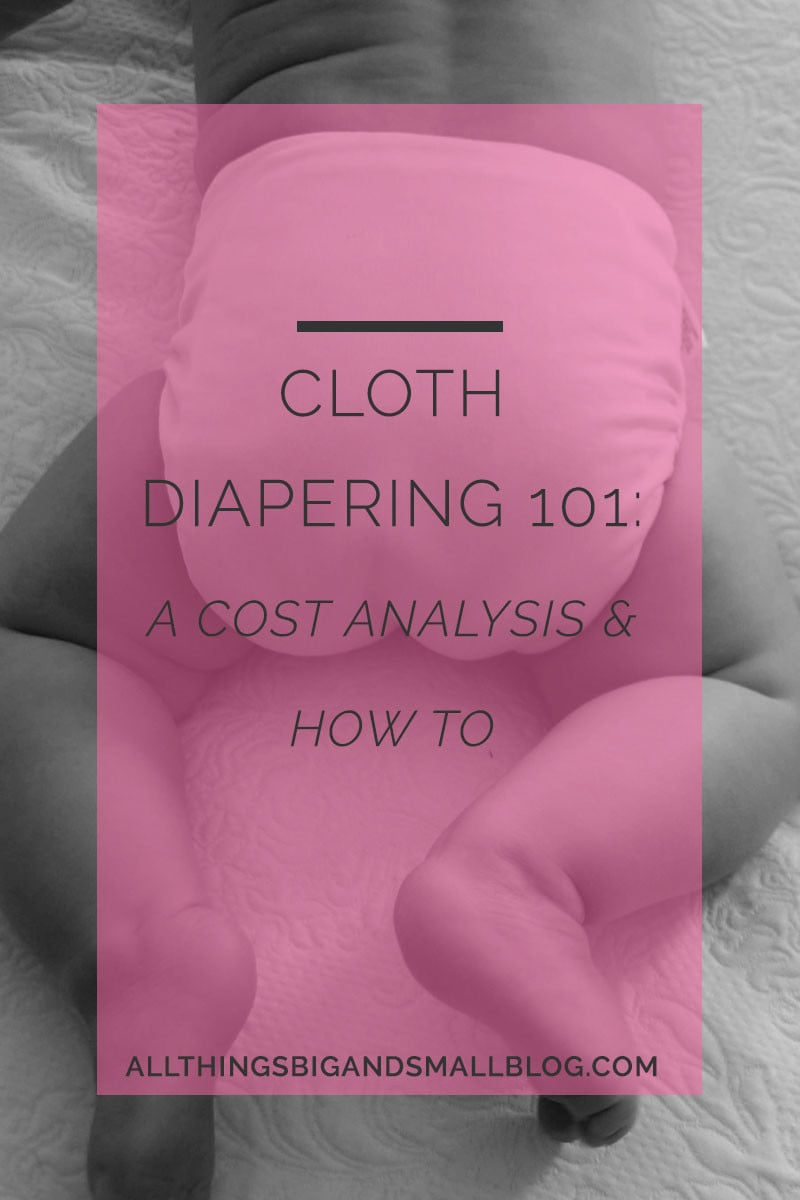 Even before I got pregnant, I knew that I wanted to cloth diaper. I had heard all about it from
Young House Love
,
Bower Power
, and
ModgBlog
. I felt that it was a great way to save money, be environmentally friendly (where we need as much as help as we can get with two huge dogs and a Suburban!) Honestly, after a year of doing it I would totally do it again and recommend it to anyone who is interested. You do do more laundry; but, honestly, with how much we do a week (probably four- five loads), two to three more isn't that big of deal. First off, I will talk about our set-up and all the gear. Then we can get into how we do it, and finally, we can go through a cost-comparison.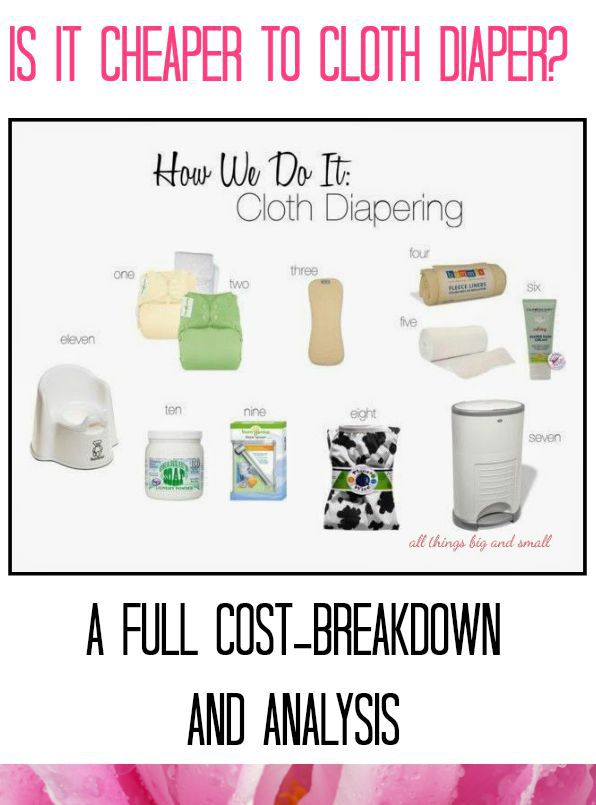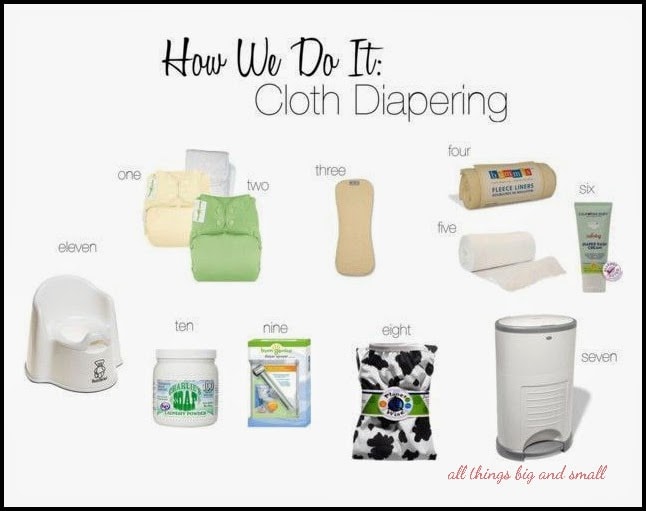 After doing a bunch of research, we decided to go with BumGenius 4.0 One-Size. They are a pocket diaper which I wanted because they are easier to dry and I liked that I could adjust the absorption levels. When B was younger, we didn't need the newborn insert and just used the regular insert. Then when she started peeing more, we just added the extra insert. At night, when we need the most absorption we use hemp inserts from BabyKicks.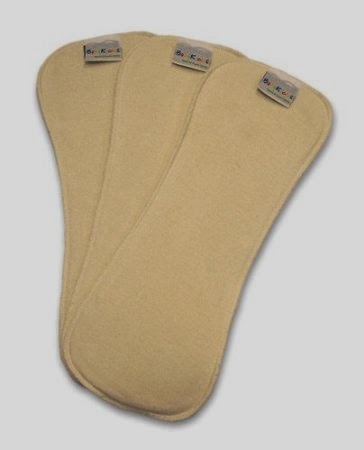 To deal with diaper rash whenever we get a little irritation, since you can't use diaper cream with cloth diapers we use either reusable or disposable diaper liners. These form a barrier between the diaper cream on her bum and the cloth diaper, so the diaper cream doesn't touch diaper. Here is the diaper cream that is considered cloth diaper safe.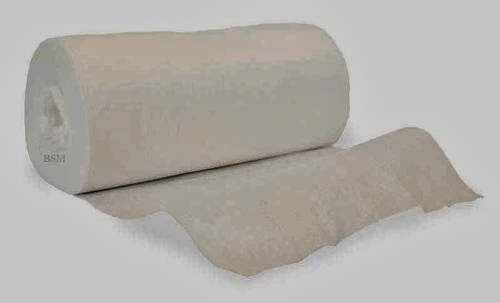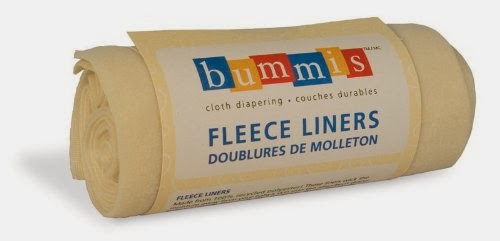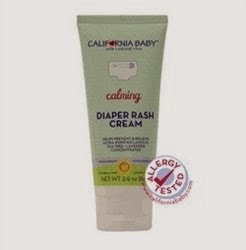 We have a total of 26 diaper: 21 pocket diapers (BG 4.0 One Size) and 4 Bum Genius All-in-Ones (AIOs). I picked up the 22 Bum Genius 4.0s from CottonBabies using a promotion that if you bought a six-pack or spent $100, you got one free. I did this three times getting three free diapers, and received one BG 4.0 from my baby shower. Then I picked up the four BG AIOs from a Seconds Sale. If you sign up for their emails you can be alerted when they have clearance sales. The seconds had very minor cosmetic imperfections (so minor I never knew what they were) but are heavily discounted. I will go into a cost breakdown later. To contain the dirty diapers, we bought a Diaper Dekor Plus and use reusable PlanetWise Diaper Pail Liners. We have two diaper pail liners and throw it in with the diapers whenever we do a load. We use a simple small waste basket for our disposable diaper wipes.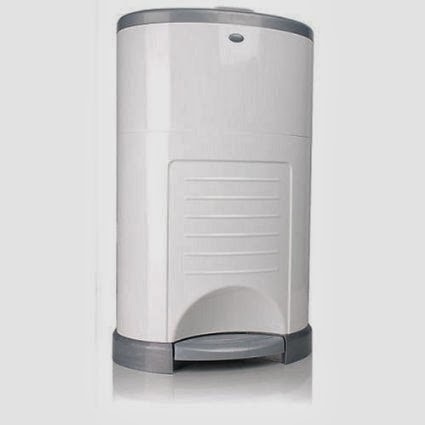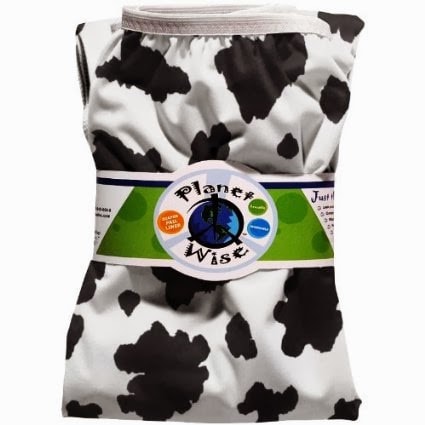 The final piece of big gear we invested in was a Bum Genius Diaper Sprayer. Seriously, this thing is awesome it cleans out the number two diapers so they are not nasty waiting for me to wash them. We also use it for cleaning out B's baby potty when she does poops in it (post to follow detailing how we do infant potty training.)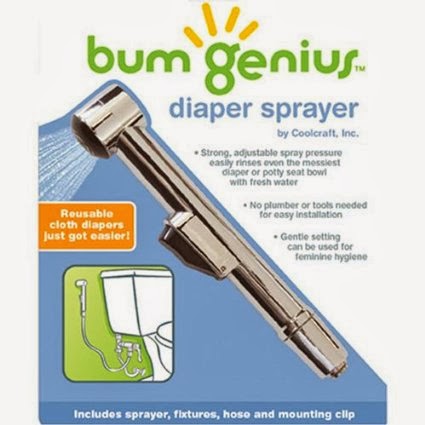 When we change B, we separate the inserts from the shell and rinse it with the diaper sprayer if there is a poop. Then we just throw it in the Diaper Dekor which is in her nursery. I wash them probably every two to three days now; but, I used to wash them every other day when we were going through more of them. All I do is throw in a scoop of
Charlie's Soap
with the diapers, and set the washing machine (we invested in a Whirlpool Duet front loader for our first anniversary–romantic right?) on "Heavy Duty" and select "Extra Rinse" and "Deep Clean." We have only gone through two tubs of soap in the past year so it goes a long way.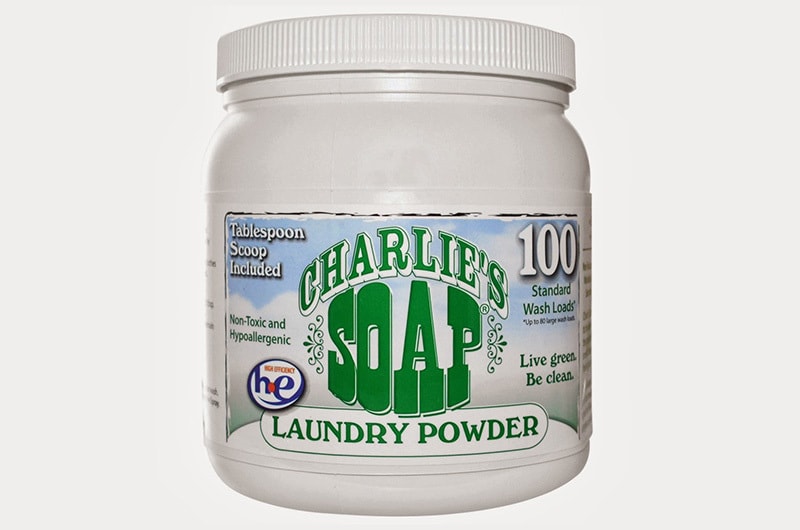 The load takes about 2 hrs 10 minutes. Then I pull out the shells and line-dry them in our basement in the winter (they would freeze on our back porch where I have a line for drying them in the sun.) I then put the inserts in the dryer turned to "Bulky Load." The shells dry overnight and I can stuff them in the morning. But to be honest I usually forgot about them until we use the other half of cloth diapers. In the summer, I line dry the shells and the inserts on our porch which gets a ton of light so they are bleached by the sun which gets rid of any stains.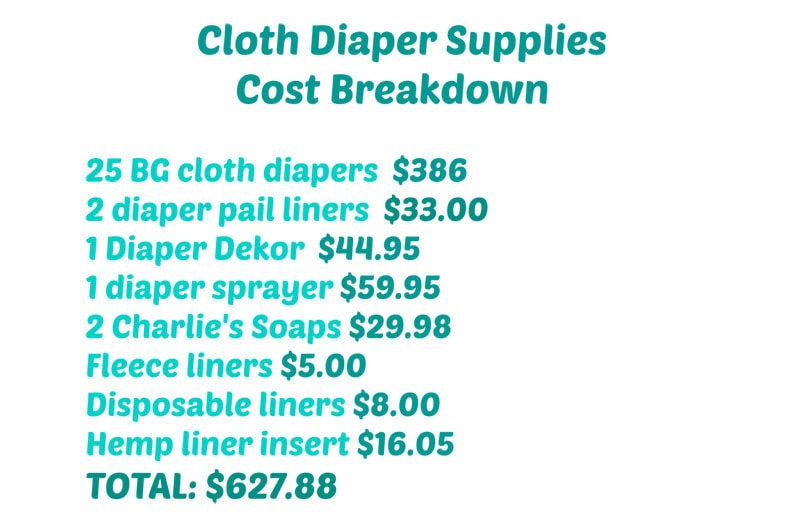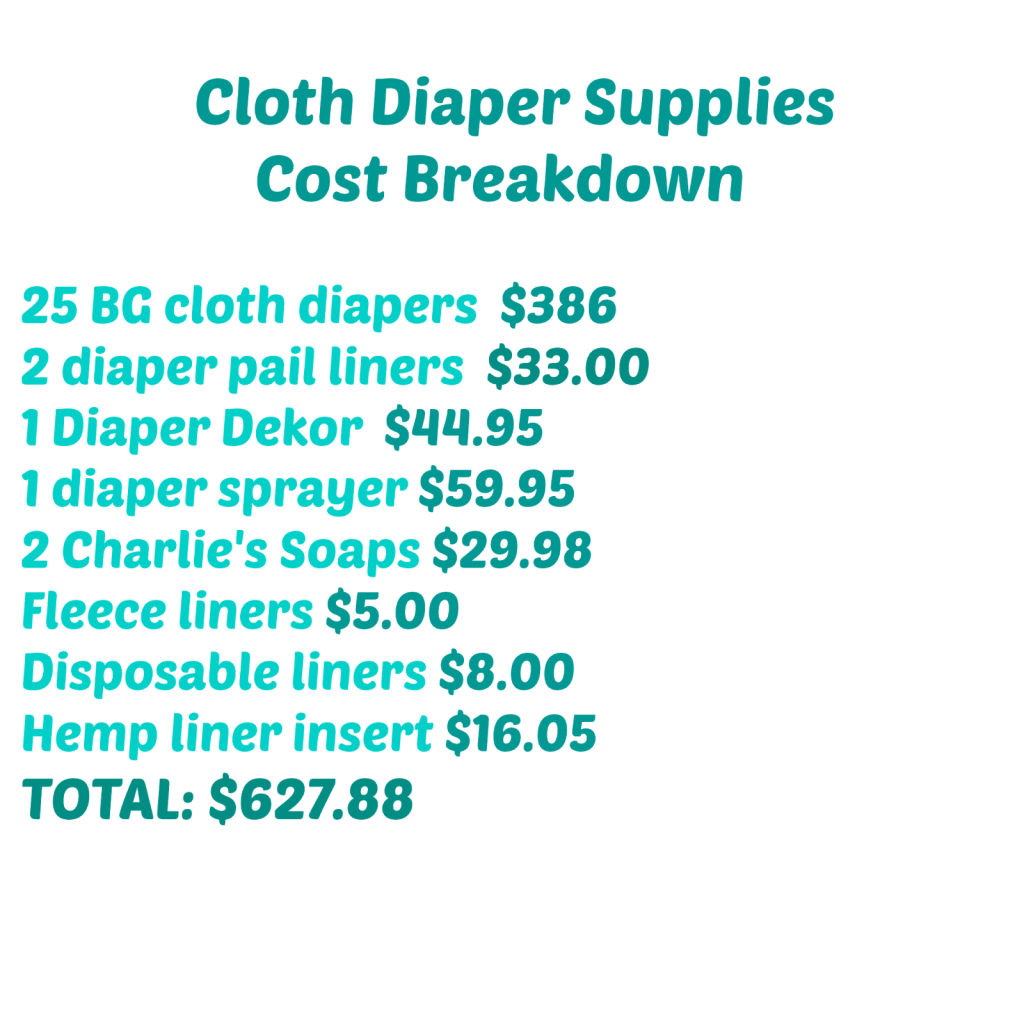 Finally, here is the cost breakdown: 25 Cloth Diapers $386, two diaper pail liners $33, Diaper Dekor $44.95, Diaper Sprayer $59.95, 2 Tubs of Charlies Soap x 2 $29.98, Fleece liners $5.00, Disposable Liners $8.00, Hemp Inserts $16.05.
Now, this doesn't include our use of disposable diapers (I will detail in a separate post) which we use on-the-go and for the first four weeks, and our use of wipes which was 7 orders of 768 wipes (we use Seventh Generation Refill wipes via AmazonMom Subscribe & Save). We have spent $22.39 x 7= $156.73 on disposable wipes the first year.
Regarding our use of disposable diapers, for her newborn period we used the two packs the hospital sent home with us (Pampers Swaddlers) and then bought two Jumbo Packs of Seventh Generation Free & Clear diapers ($20.39 x 2= $40.78), and three orders of Honest Diapers ($79.99 x 3= $239.97). The total for our use of disposables for her first year is $280.75.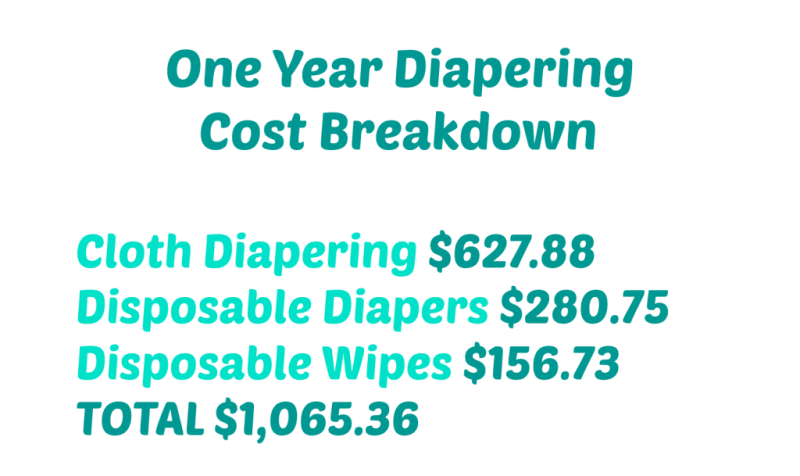 Now after crunching these numbers I am kind of appalled at how much money we have spent, because I thought we would have saved more using cloth diapers. But we still came out ahead by roughly $100 (not counting for water/ electricity), and will definitely save money over the next year. If we had used Honest Diapers subscription service (which I know is more expensive than if we used Huggies or Pampers) we would have spent $959.40 for 12 months of service. Even with the included 4 packs of wipe per month from Honest I know we have used more so I calculated the number of wipes we have used and then supplemented the subscription supply with Seventh Generation wipes from Amazon. To reach the same amount of wipes, we would have to get the four packs from Honest every month and have ordered 5 boxes of Seventh Generation wipes. Below I calculated the hypothetical costs for disposable diapers for a year including Diaper Dekor refills and additional wipes.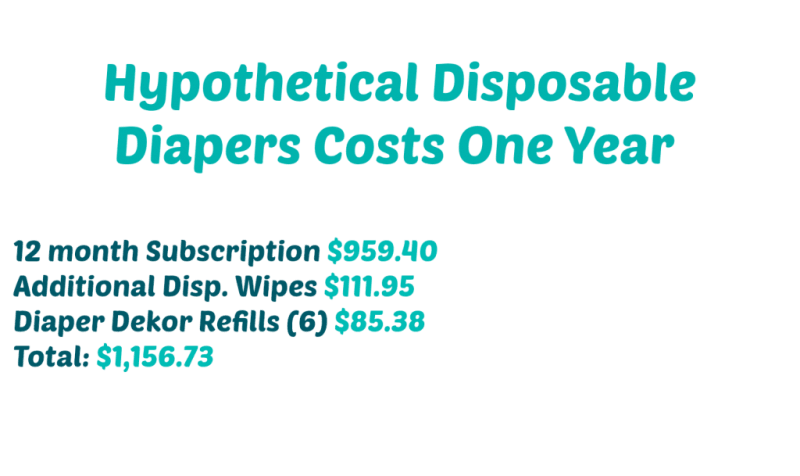 Now, one thing I need to keep in mind is that we still have all the supplies from the first year for cloth diapers and will save the set-up cost from the cloth diapers this year. So here is the projected savings for the second year of diapers: Hypothetical Disposable Diapers Cost for 1 yr ($1,156.73) vs. the Second Year of Cloth Diapering (I just took out the cost of the set-up for the cloth diapers) and assumed the same number of diapers and wipes across the board.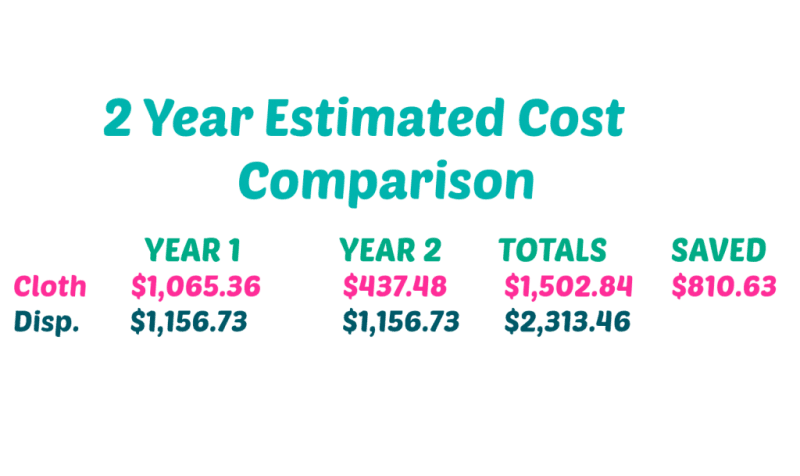 After two years, we will hopefully have saved just over $800. The best thing is that these same diapers will be used by the rest of our kids, and so theoretically we should save a bunch of money. Is this about what you guys have spent on diapers for a year? The estimates are all over but I figured that these were pretty good approximations of how much we would have spent knowing our patterns and usage. What do you think?