Welcome to the second installment of Sunday Six! On select Sundays, I will be interviewing my favorite stylish home decor and mom bloggers and asking them their best decorating with kids tips. We all want gorgeous homes, but we actually have to live in them too 😉
This week, I am so excited to have
Sarah Tucker
here with me! She is one of those people who is as beautiful inside as she is on the outside! I love following her because she always reminds me of the important little joys in our lives–our kids–so go
give her a follow
! She lives in Florida with her husband and her two sons who are too cute and she always has the best insider travel tips!
Ok, now let's get down to the burning questions on kid-friendly decorating!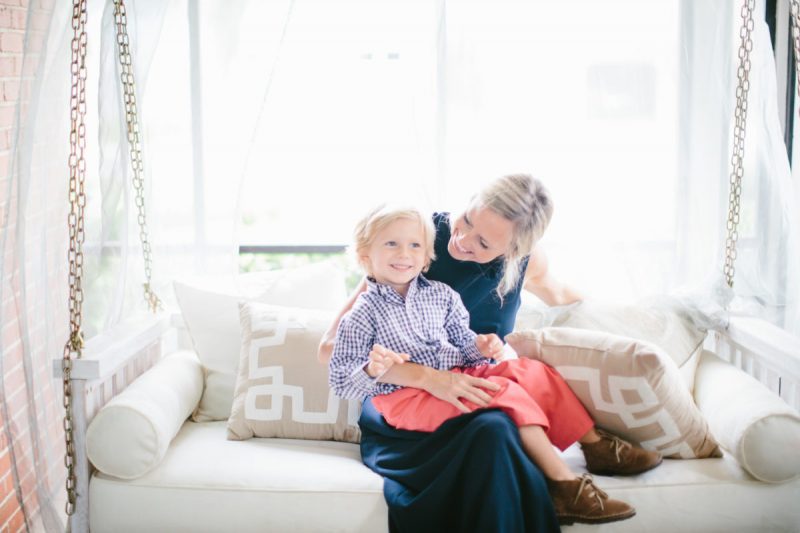 Light or dark couch with kids? Do you have any tricks for keeping furniture clean with kids and/ or pets?
We have dark leather couches in our living room, and a white couch in our playroom. So we've got it a bit backwards (: But I love being able to toss those Ikea slipcovers in the wash – they've been through every sort of spill and always come out looking good. Though it's a work out to get them back on!
Soft or hard ottoman/ coffee-table? Did you keep your old coffee table, buy or make a new one, or do without?
When we first moved into our house I bought a soft tufted ottoman from Safavieh. I loved it for a time but my boys ripped the bottom of it out so they could make it into a boat. It's now in the playroom, and after waaaay too long, I finally decided on a regular looking coffee table for our living room. It has no sharp edges, but it is wood. It's the Lark Manor Balisier Coffee Table from Wayfair. Here's a great post Sarah Tucker did on picking out coffee table–it's one I have pinned!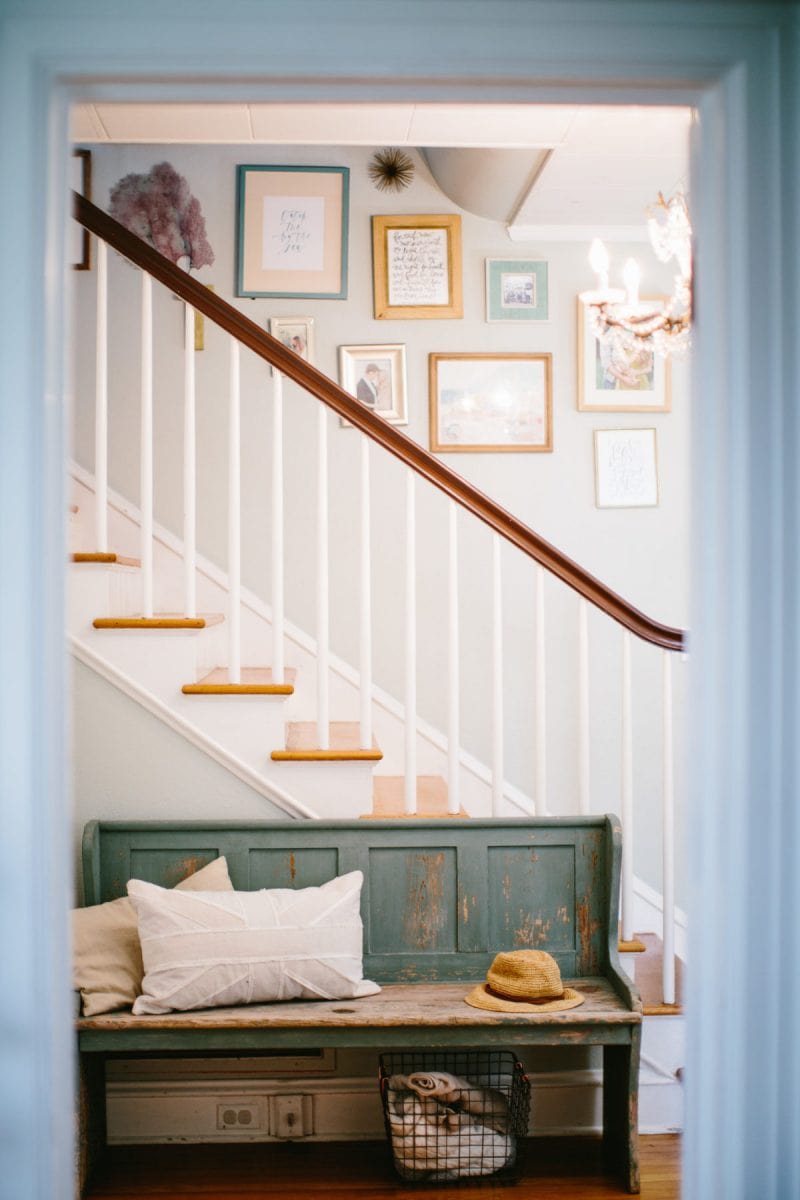 Patterned or neutral rugs to hide stains?
Patterned rugs! We have this one from Target but I am currently interested in switching it out for an indoor/outdoor rug. I've heard they are so easy to keep clean!
Where do you stash your kids' toys? Do you have a dedicated playroom or another favorite storage trick?
We have a dedicated playroom. Though my kids make sure a kid lives here in just about every room, even if it's just a scribble or two on the wall (: I think my best storage trick, is to constantly purge. With family and friends nearby the boys are always getting new toys. I honestly clean out their playroom every two weeks or so, and donate what they aren't playing with or duplicates. The trick is to never do this when they're around of course. And so far they have never asked me about any of it! We also have cubed storage all over the playroom with baskets from Target, and a dress up designated area.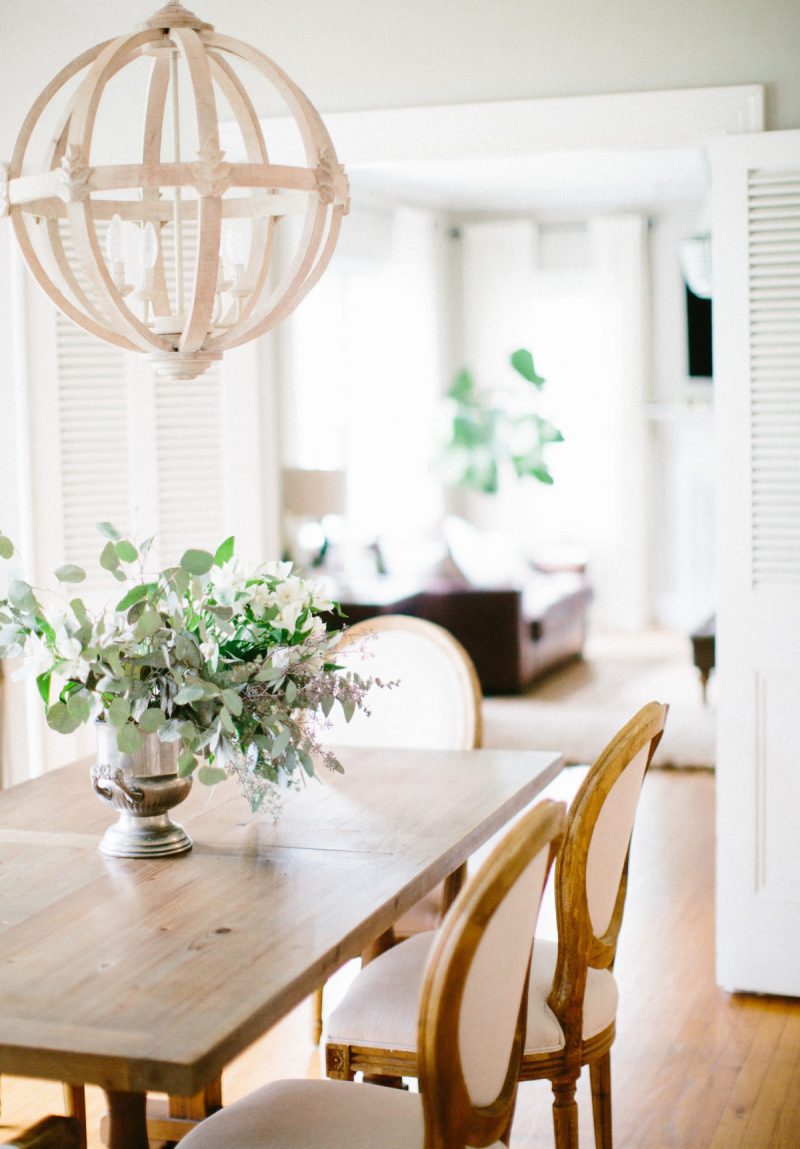 What's your number one tip for kid-friendly decorating?
My mother always made sure the home we grew up in was beautiful but more than that it was a kid-friendly house. I think I try to strive for that as well. I don't invest in much, I find a lot at thrift stores or target, and if anything is broken it's no trouble to me. I want their friends to feel loved and free, and 100% forgiven instantly if something is broken in our home. But I think my number one tip would be — keep a good looking belly basket in all of the rooms for quick clean up with toys. Toys are constantly all over our house, even with a playroom, so it's nice they have a spot. You can empty and organize later.
See her amazing thrift-store finds and tips here! I can't believe what she paid for a few of those pieces!
What has been your favorite room to decorate with kids?
My two year olds big boy room. I love his gingham, nautical, sweet little boy room.
Seriously, this big boy room is so sweet!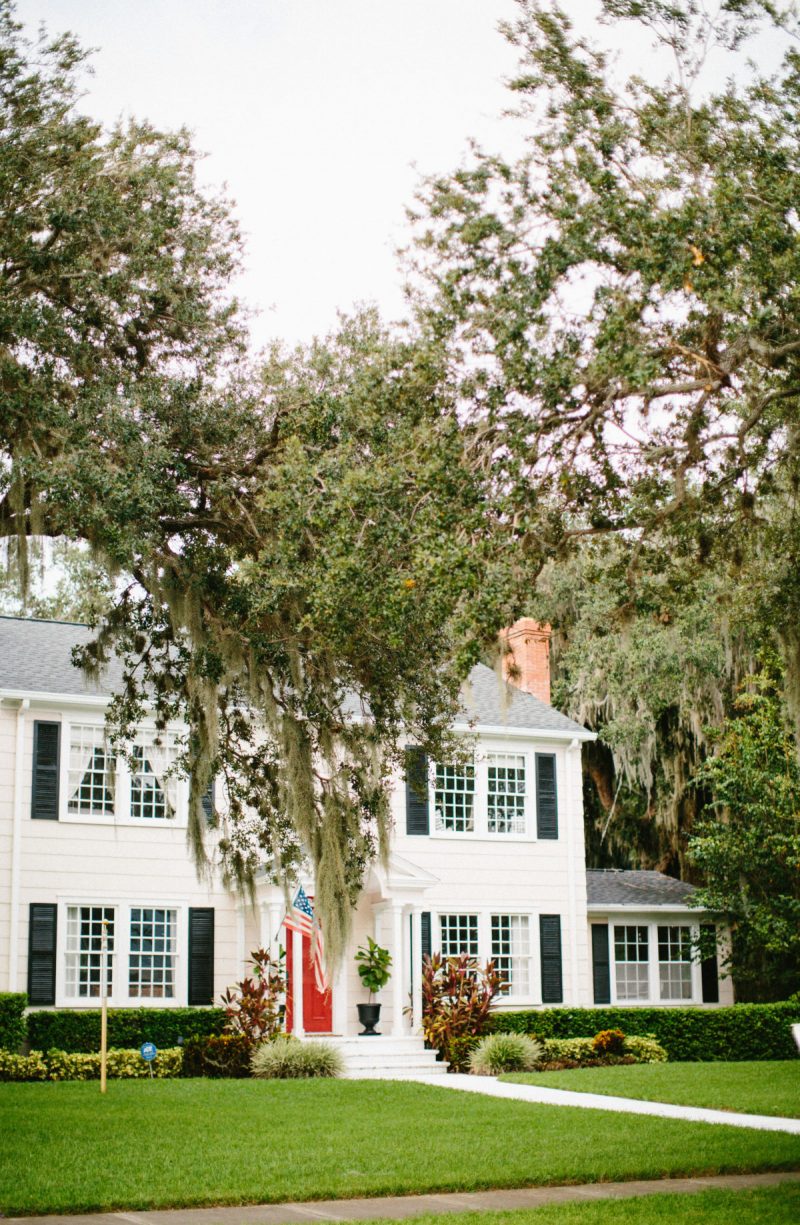 Don't you love her? If you aren't already following her, go check her out here (blog) and here (Instagram)!