Shared Girls Room: The Tricks to Decorating a beautiful shared toddler and baby girl room! As soon as Brooke as born, I knew I wanted the girls to one day share a room. I had always had visions of sisters sharing a super girly pink room, and I was excited to make it a reality. Now, let's just hope that the 4.5 year age gap will prevent any fights 😉
SHARED GIRLS ROOM
PIN THIS SO YOU DON'T FORGET IT!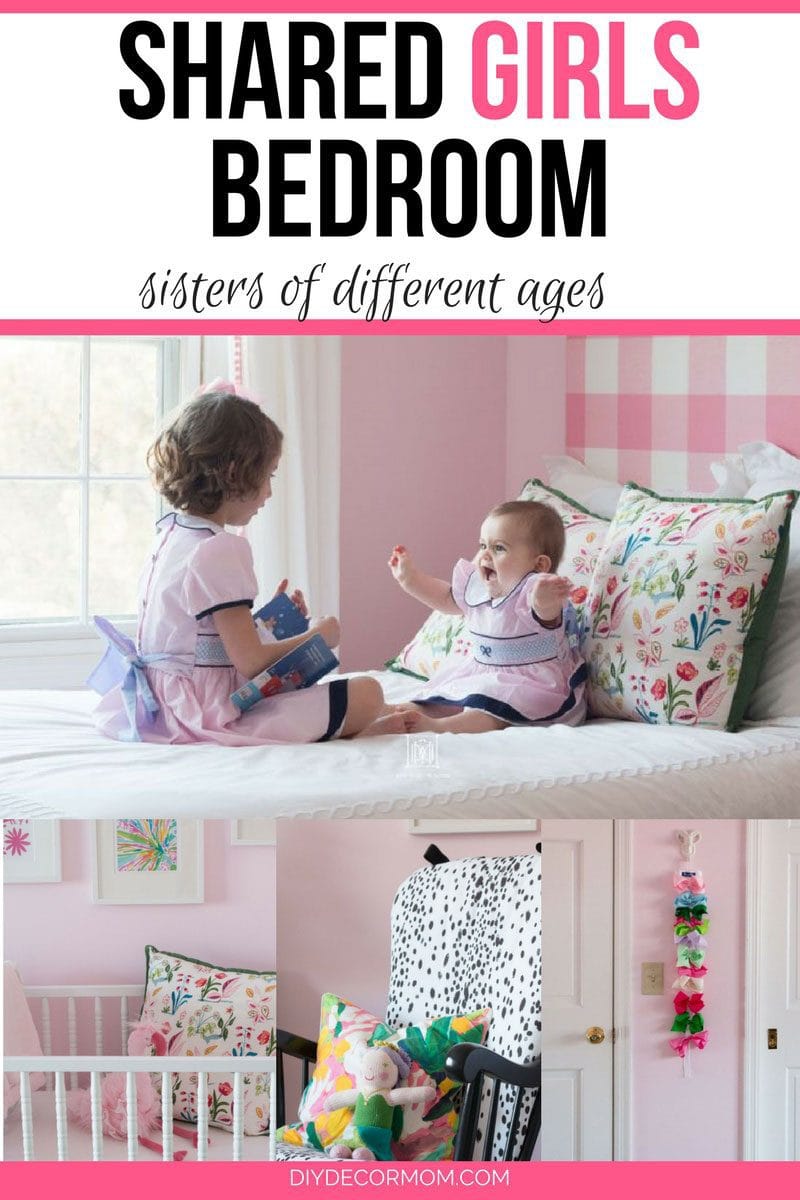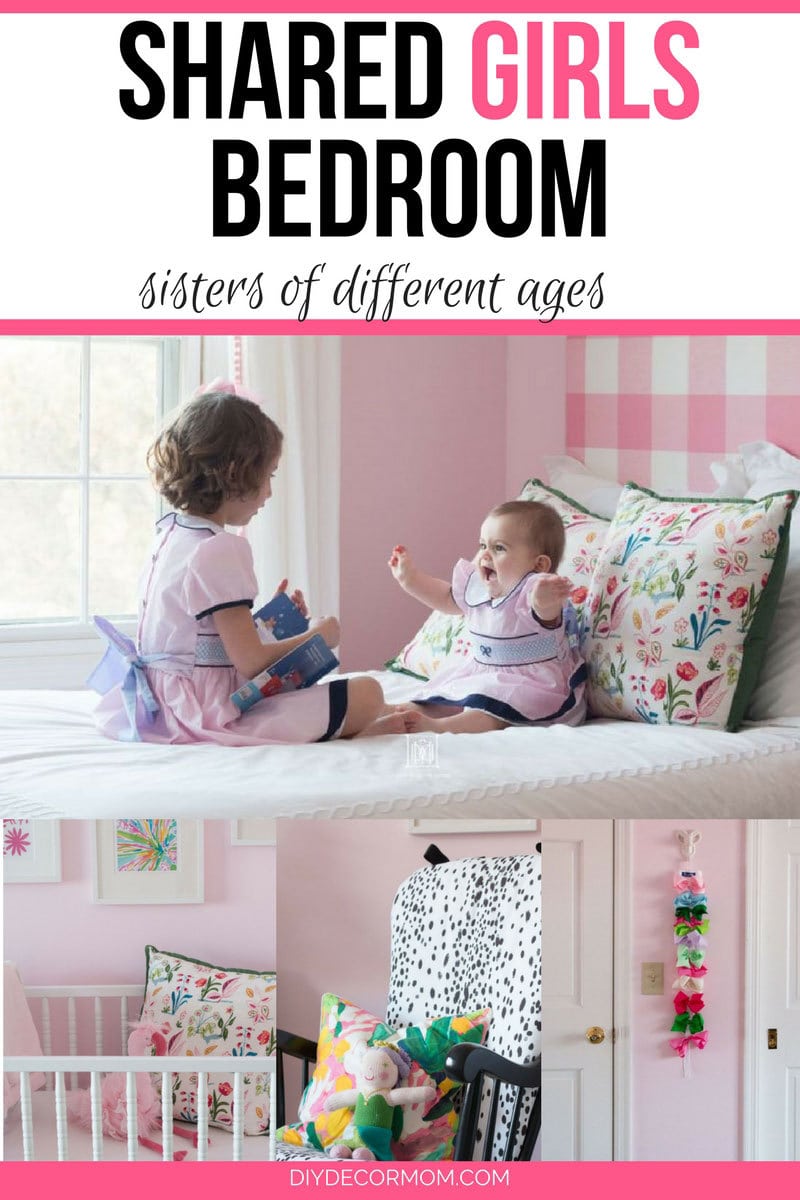 *this post contains affiliate links see my complete disclosure policy here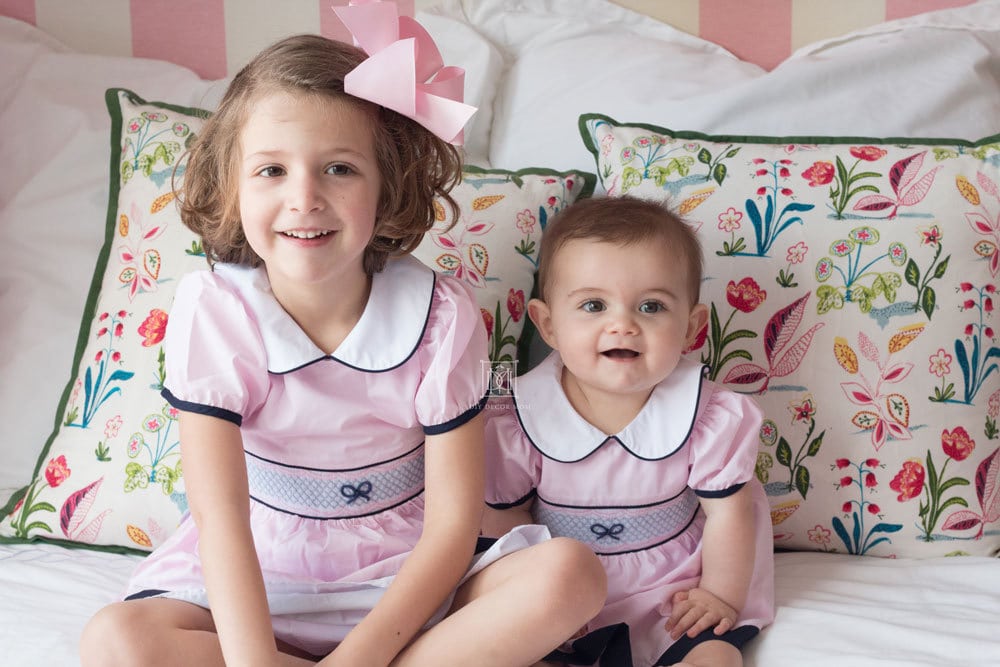 While our house is technically a five bedroom, we only have four bedrooms upstairs, and I like to keep a dedicated guest room for family to come and stay–so that means that two out of three of the kids have to share a room.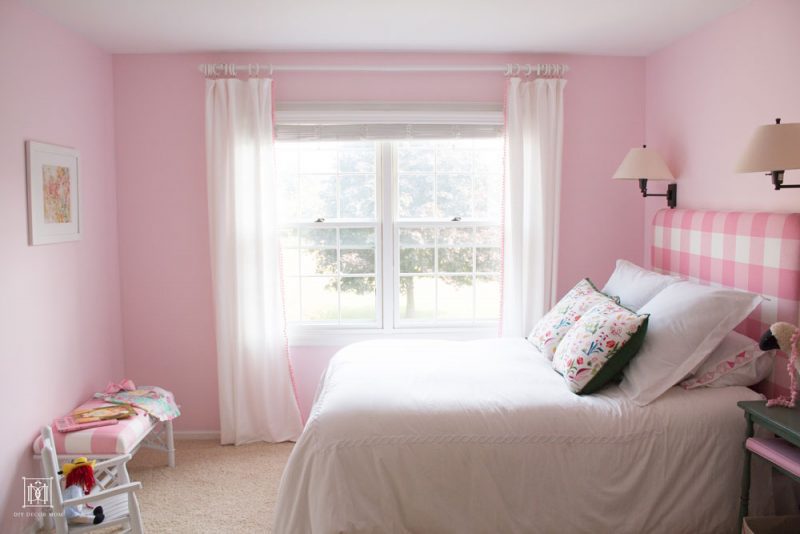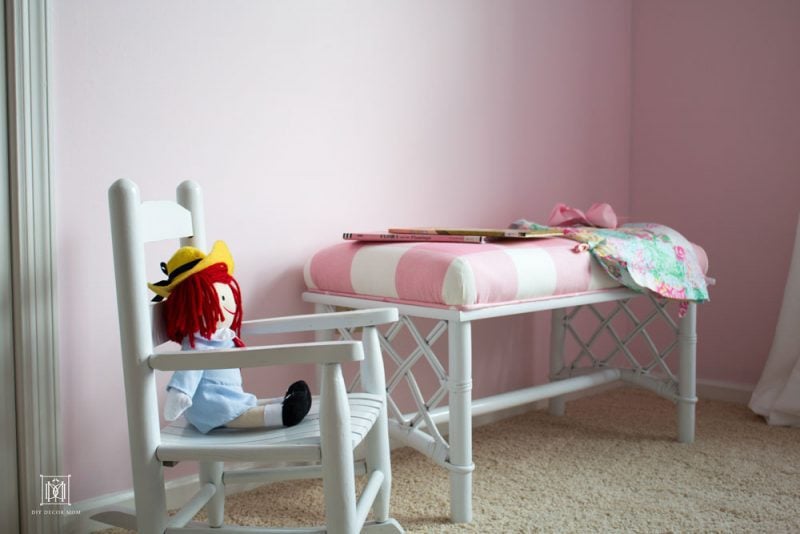 When Brooke was born, Bowe and Jack were sharing a room. I know, a boy in a pink bedroom isn't exactly what comes to mind. And believe me, I got some nasty comments about making a toddler boy sleep in a pink room. Bowe and Jack sharing a room worked for about four months, but the two have such different (and particular) sleep habits, it was a rough combo. So we knew it was time to switch Brooke from the nursery into the shared girls bedroom; and move Jack into the nursery.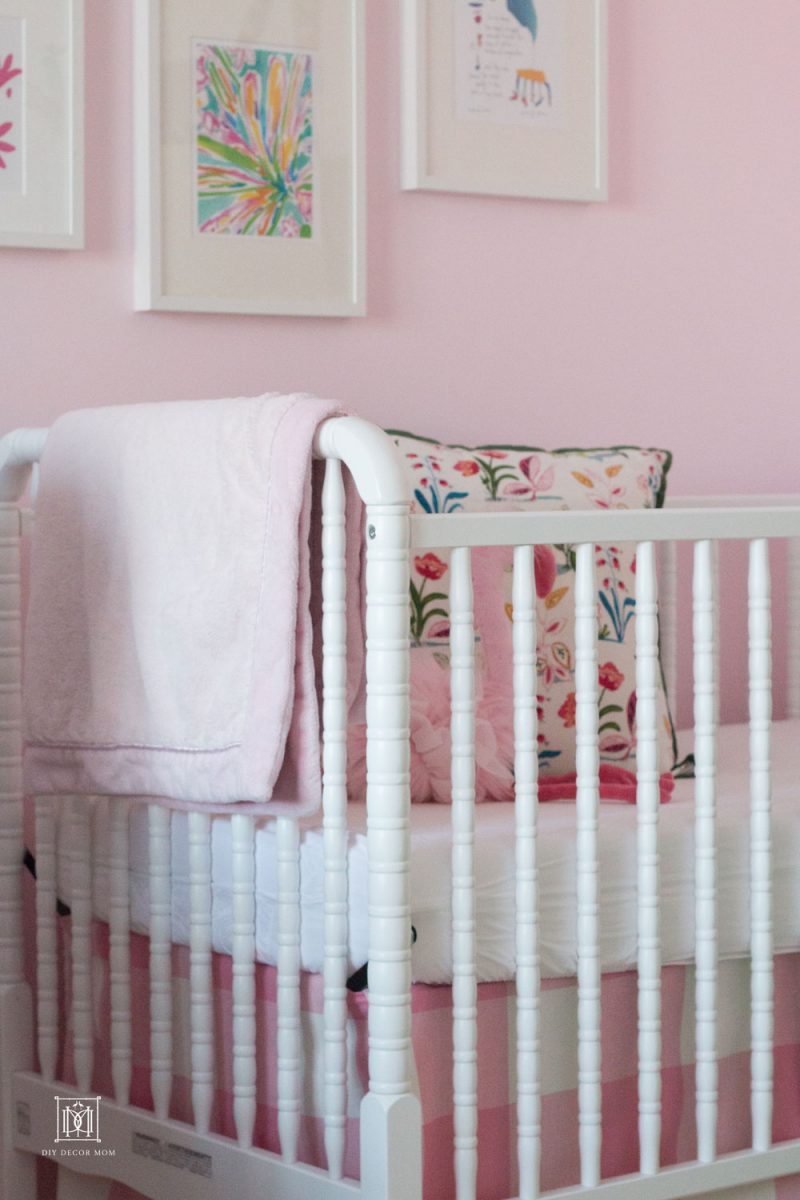 So I started decorating the little girl bedroom of my dreams! With a double bed and a crib on different sides of the wall, and the dresser as the changing table, we were able to keep the majority of the floorspace open for play.
Because we started decorating this room when Bowe was a toddler (and actually still in the crib) the room hasn't changed much, and doesn't need to, so it was an easy transition to a shared girls room.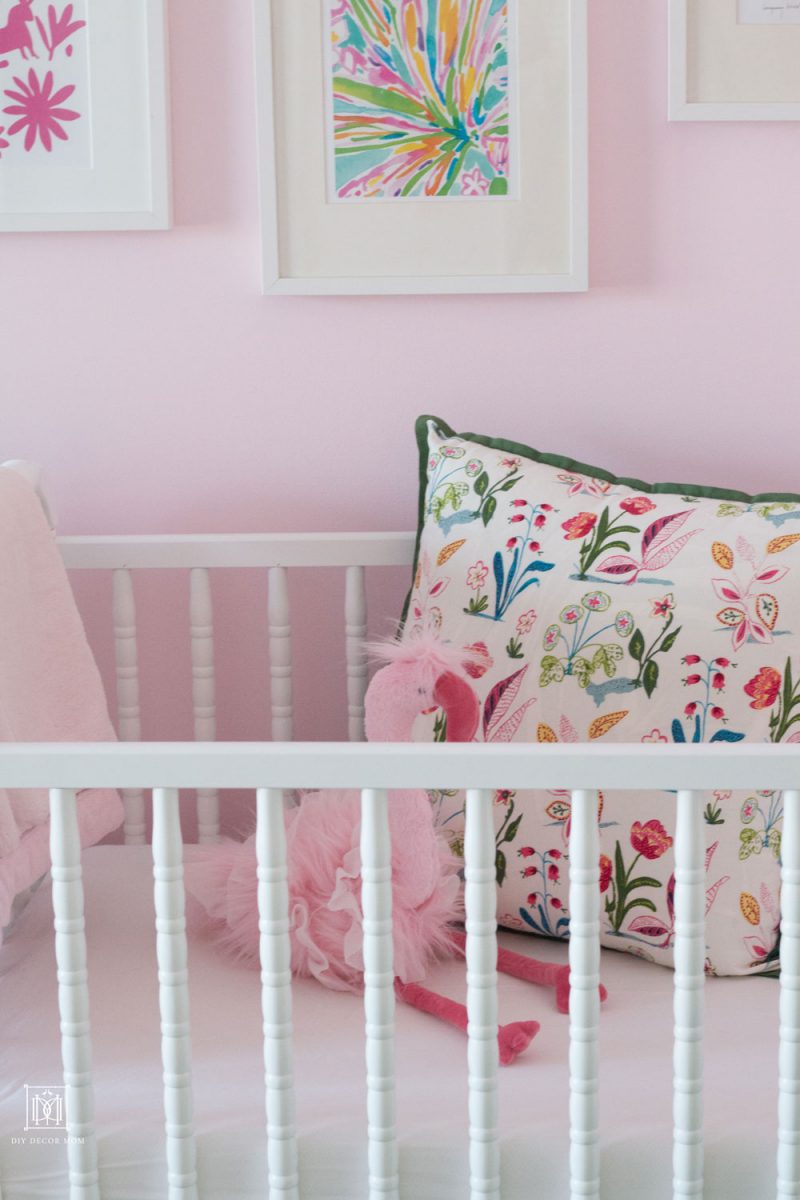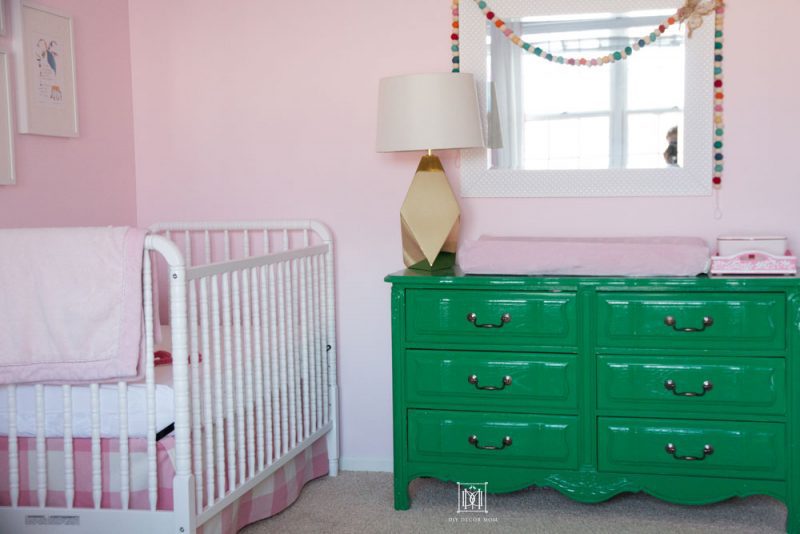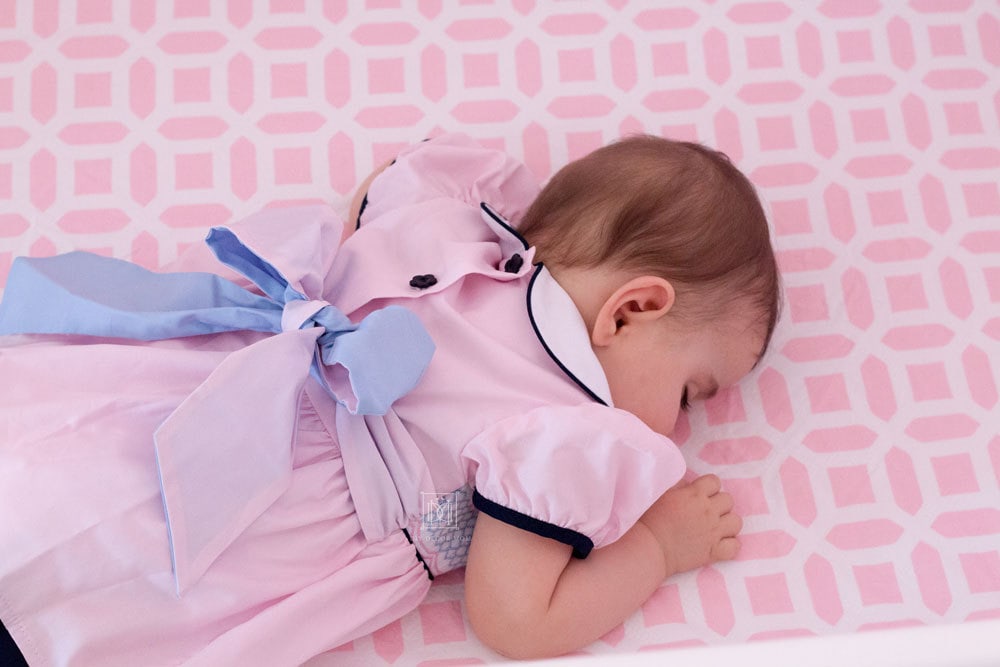 The closet holds most of the toys (it needs some serious organization), Brooke's dresser of clothes, and all their hanging dresses. I plan on doing a little closet makeover down the line because we could benefit from a little more organization. But I still love the ribbon for hanging all the bows (the big ones go on the ribbon, the small ones go in the DIY Pom Pom Box.)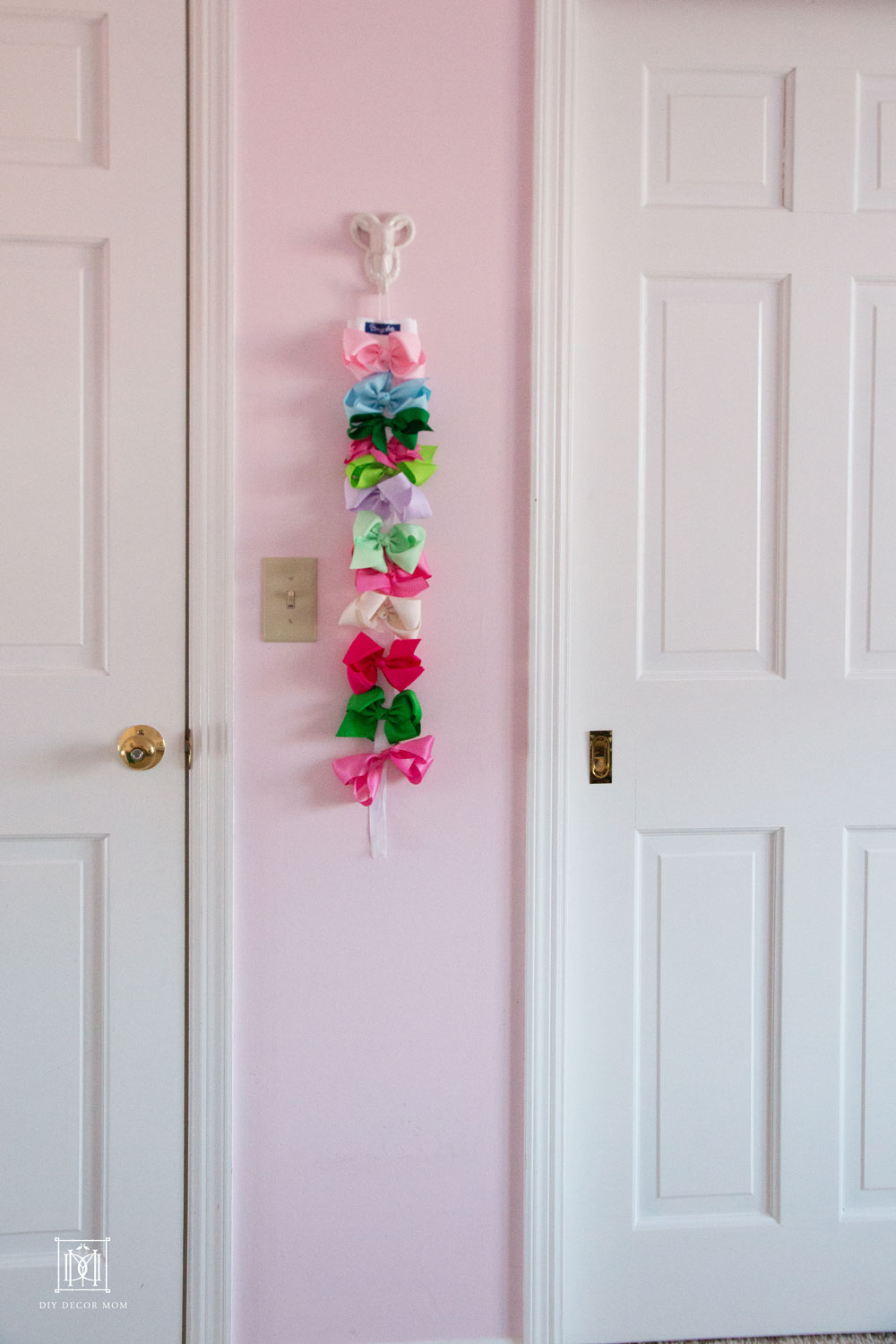 As far as the wall color, Benjamin Moore Romantic Pink remains a favorite! It is the perfect pink that is not too gray, not too purple, and not orange in the least. I know that sounds crazy but there are a lot of pinks that have different undertones to them. Runner up wall colors were Benjamin Moore Marshmallow Bunny, so consider that paint color if you are looking for something similar for a little girls bedroom or a shared girls room of your own!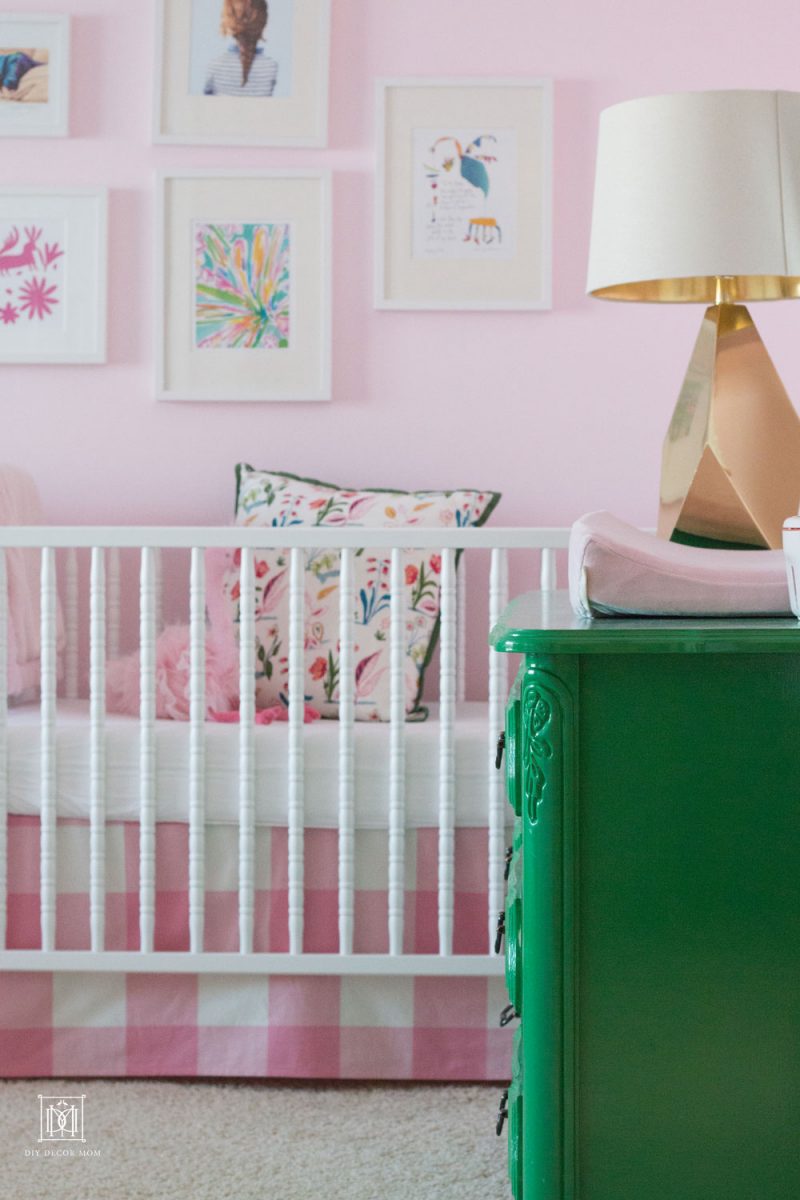 To tie the crib and the double bed together visually, I used the same pink buffalo check for the DIY Headboard and the DIY Crib Skirt. Down the line, the girls might transition to matching twin beds or a bunk bed someday. But for now, the crib and the double bed works perfectly. I may tweak their bedding to add some more interest, but that's a mini project!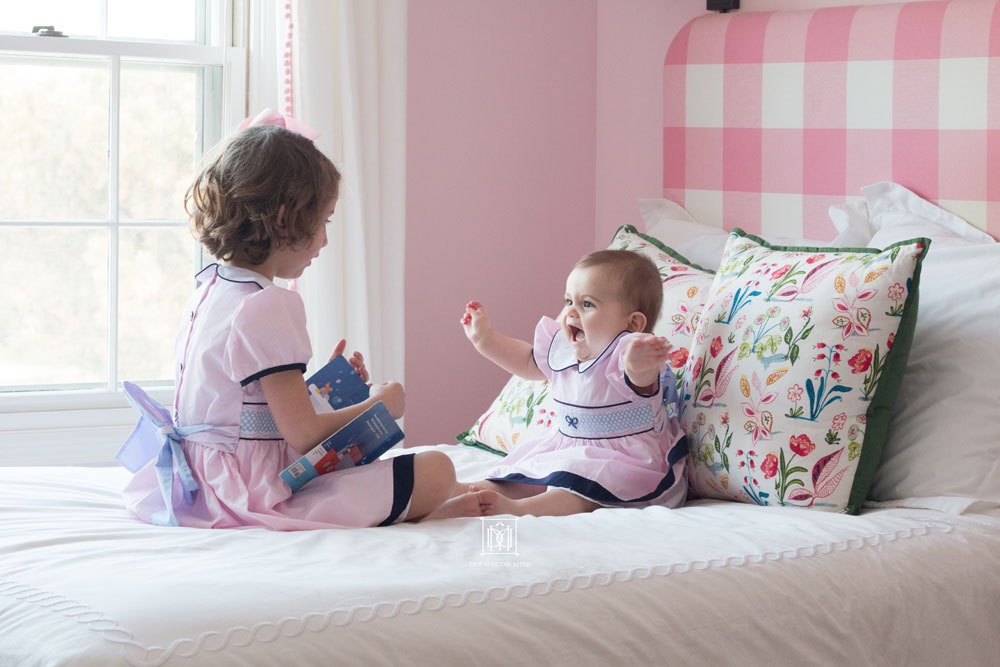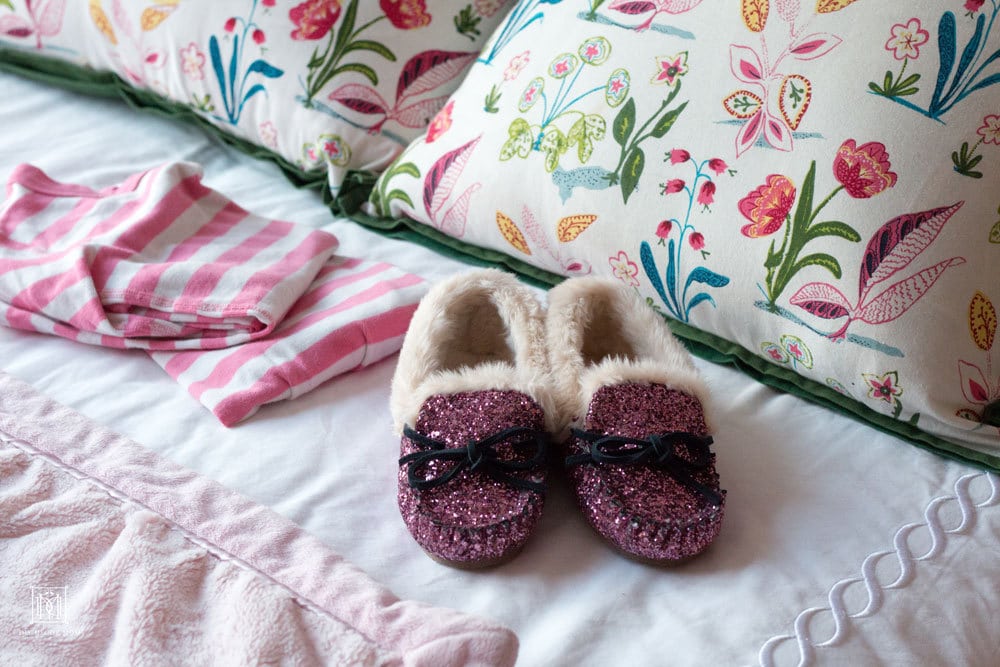 While the gallery wall will stay for the time being, I have a very exciting artist collaboration that I can't wait to share with you soon! Let's just say it is going to be AMAZING! And if you have any questions about the gallery wall, make sure to check the sources below and my page on DIY Art Projects All of the artwork is DIY and very budget-friendly! I even have some Lilly Pulitzer pieces in there! (Have you checked out the Lilly Pulitzer line at Pottery Barn yet? It is so good!)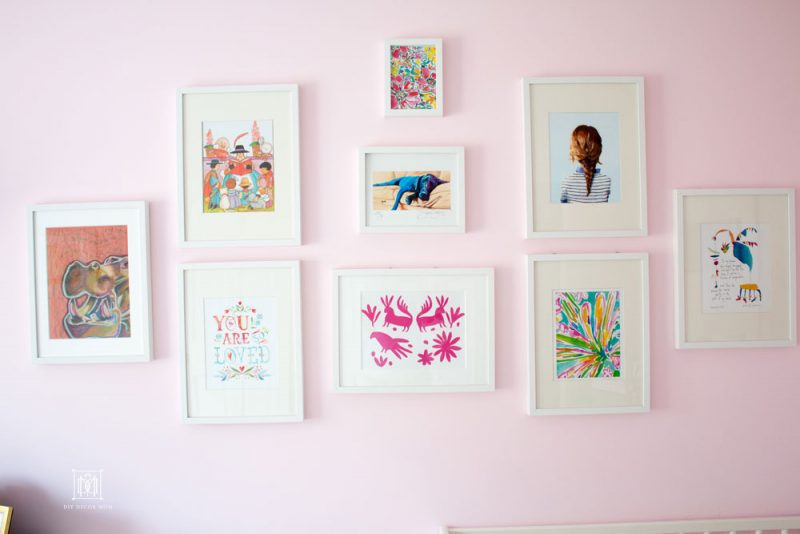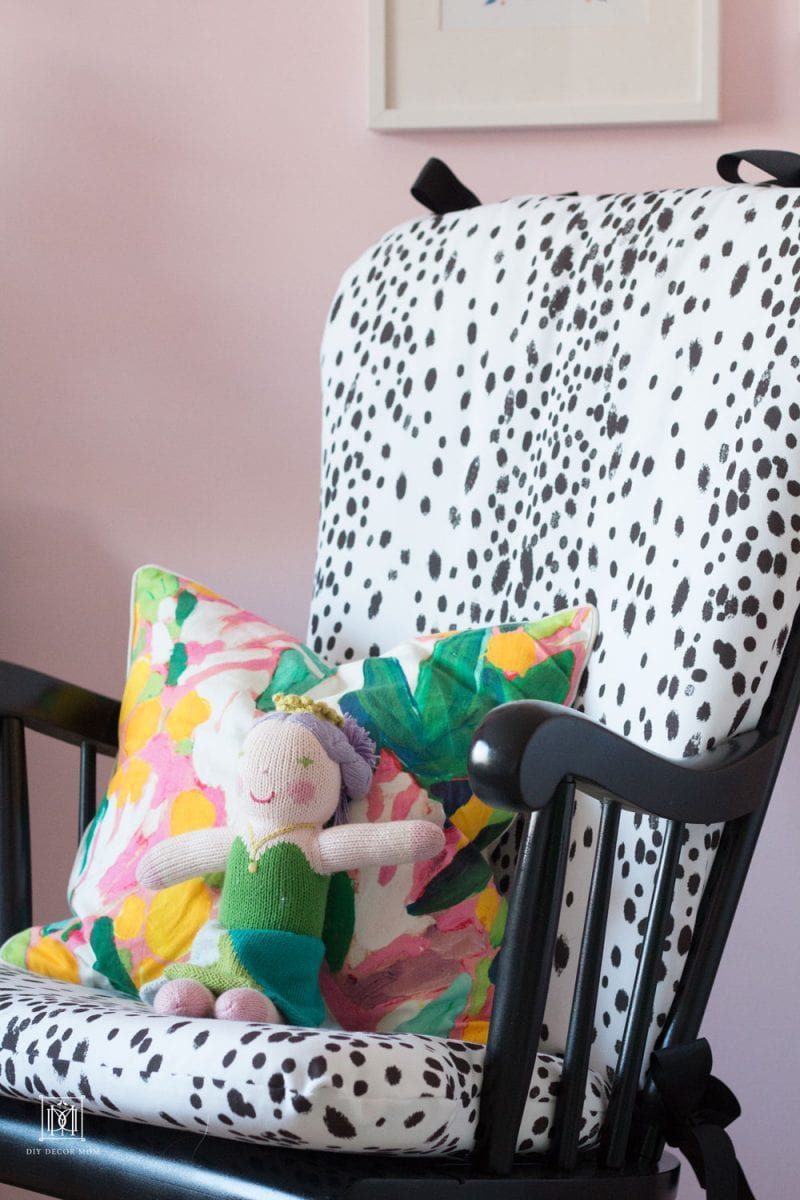 The DIY Pom Pom Curtains are still one of my favorite Ikea hacks and a great way to add some girly decor! They may or may not get a pelmet box down the line, so I am still undecided.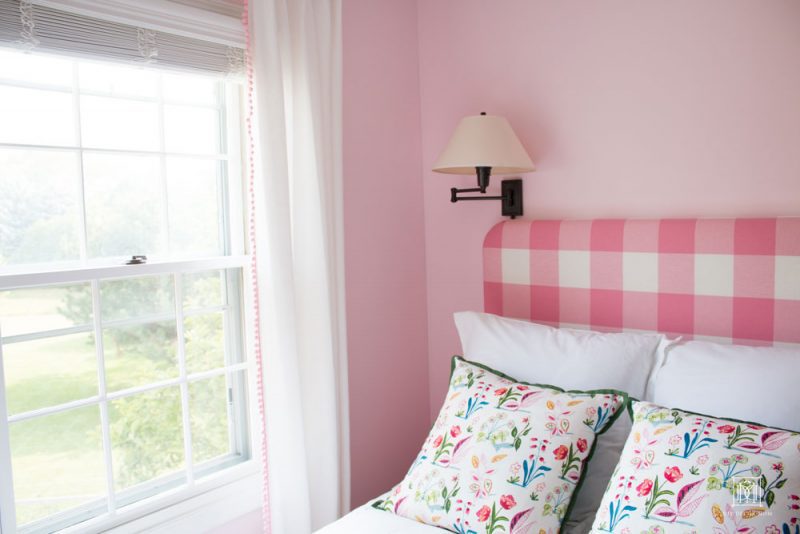 And the kelly green vintage dresser is still holding strong four years later! I love how it contrasts with the pink wall color!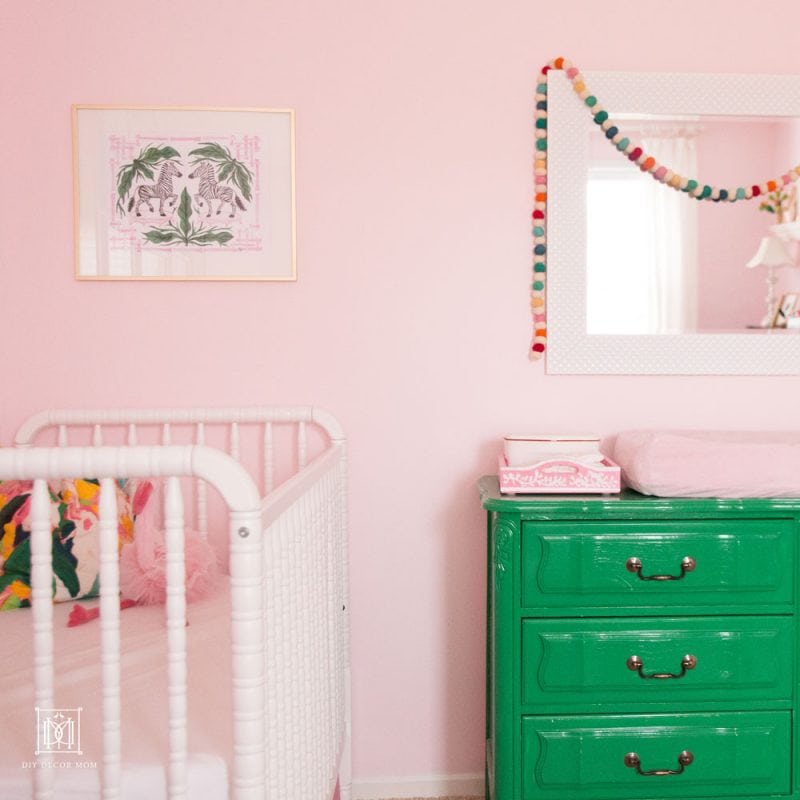 Zebra Print/ Gold Frame/ Gold Frame/ DIY Bone Inlay Tray/ Wipes Dispenser/ Garland/ Flamingo/ Wooden Boat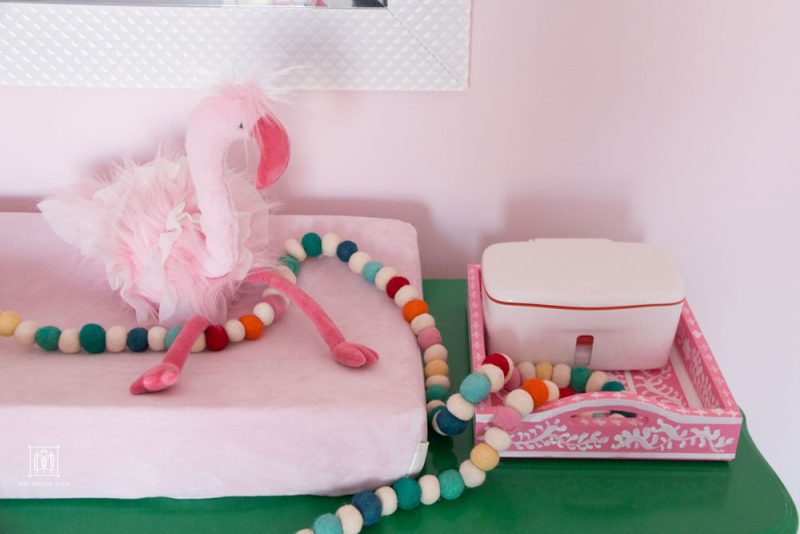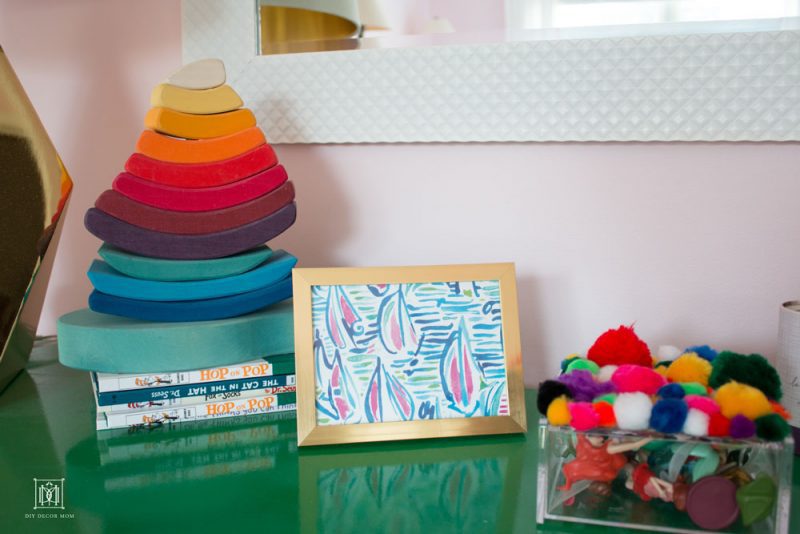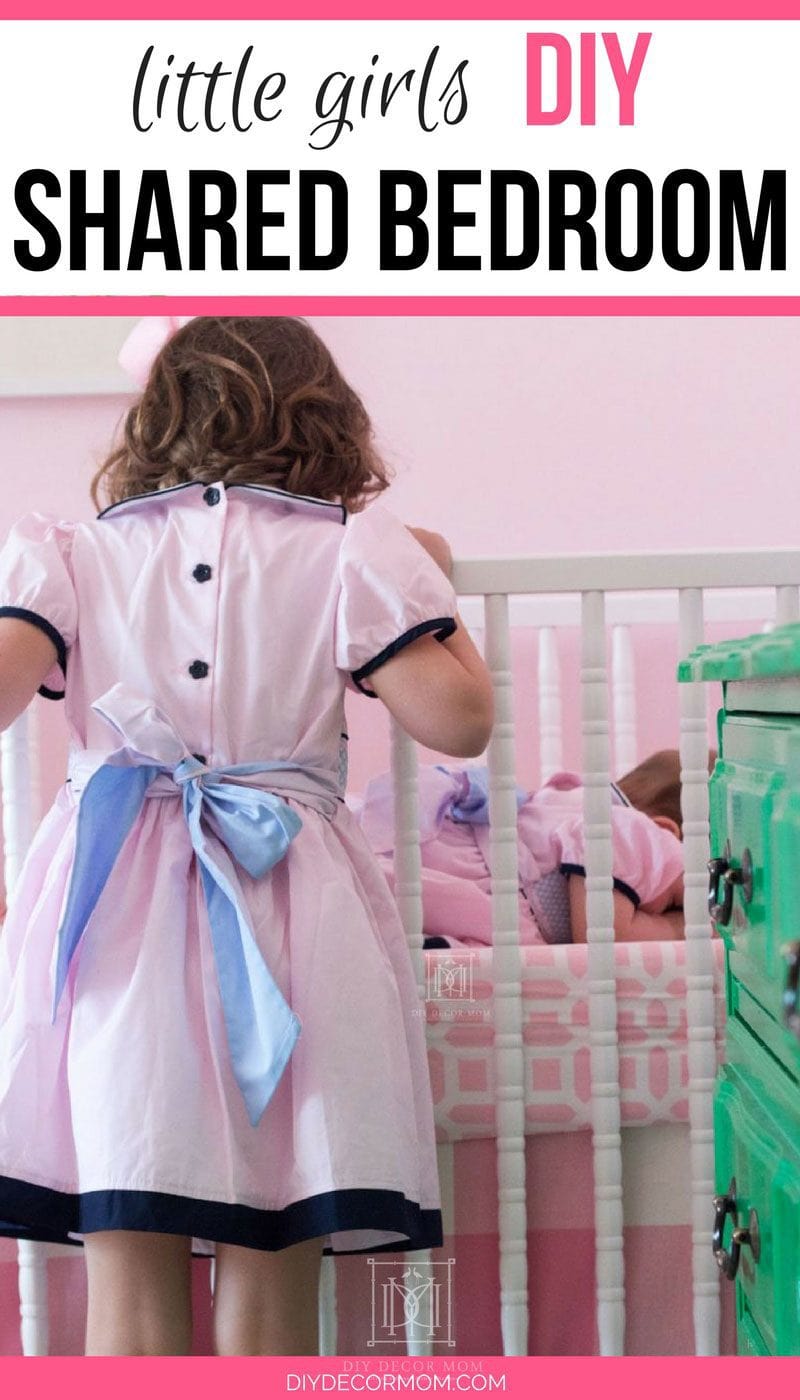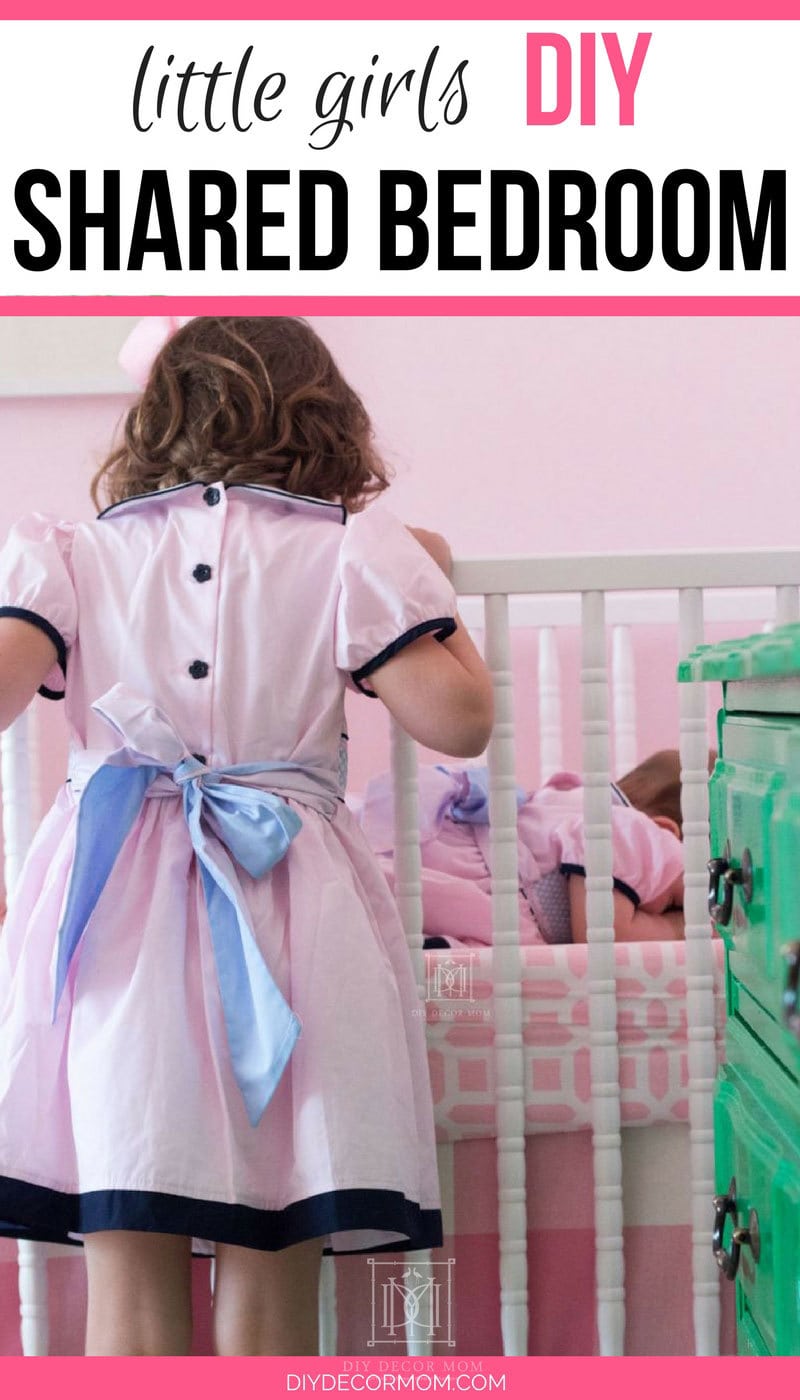 SHARED GIRLS ROOM DIY PROJECTS:
SOURCES FOR SHARED GIRLS ROOM

PIN ME SO YOU DON'T FORGET