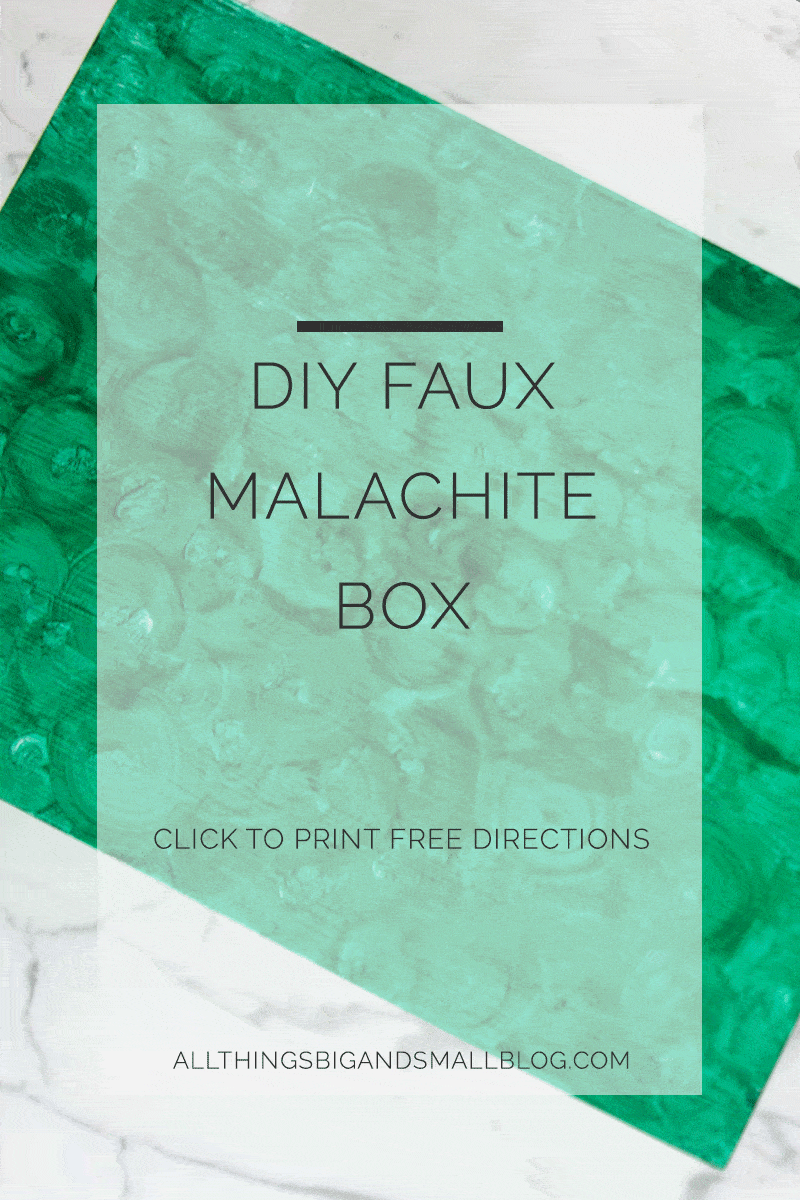 Below, I have included a step-by-step guide to making your own faux malachite, but in case you want to print it out for later, click on the button below, which will take you to the Free Printable Library. You can then print out the instructions and materials list. Plus, there are a bunch of other freebies in there including other instructions for DIY projects, checklists, tips & tricks. No email address required!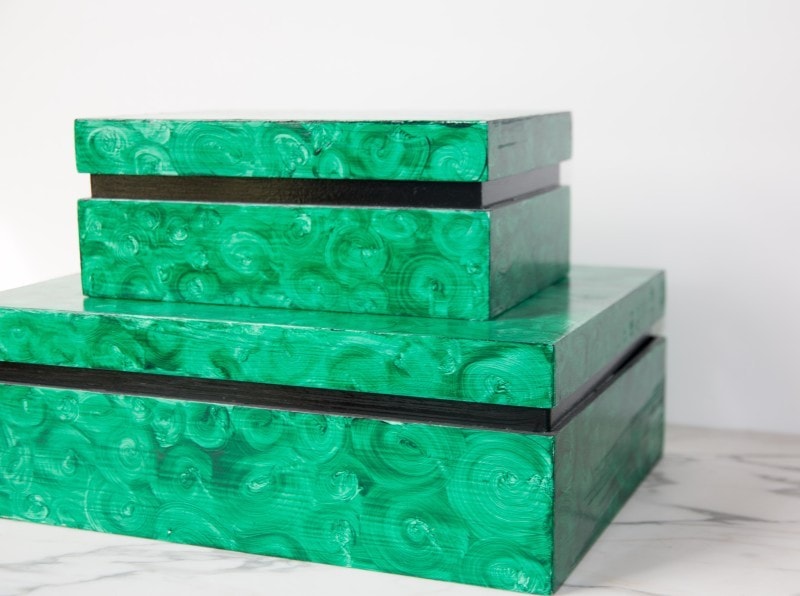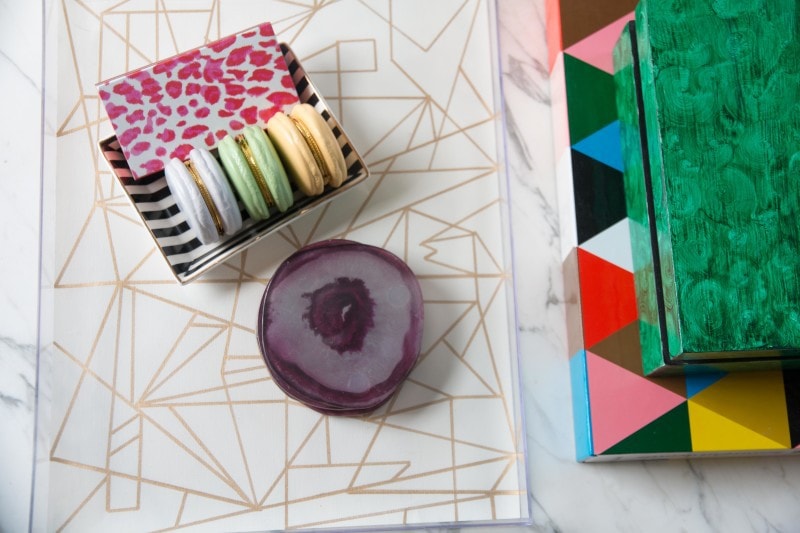 I love faux malachite. Well, I love real malachite but it is crazy expensive. So, I decided to make some faux malachite boxes. When I found some cheap boxes in the clearance section at Target I knew they were the ticket. The small one was marked down to $7.58 and the big one to $10.48. They are wood and have an interesting detail with the gap in between. Even though Sherry and John (from Young House Love–we're on a first name basis, right) decided to keep the original paint, it didn't go with our color schemes and after a lot of hemming and hawing over the high probability that I would ruin the boxes, I figured for $18 I should just give it a shot.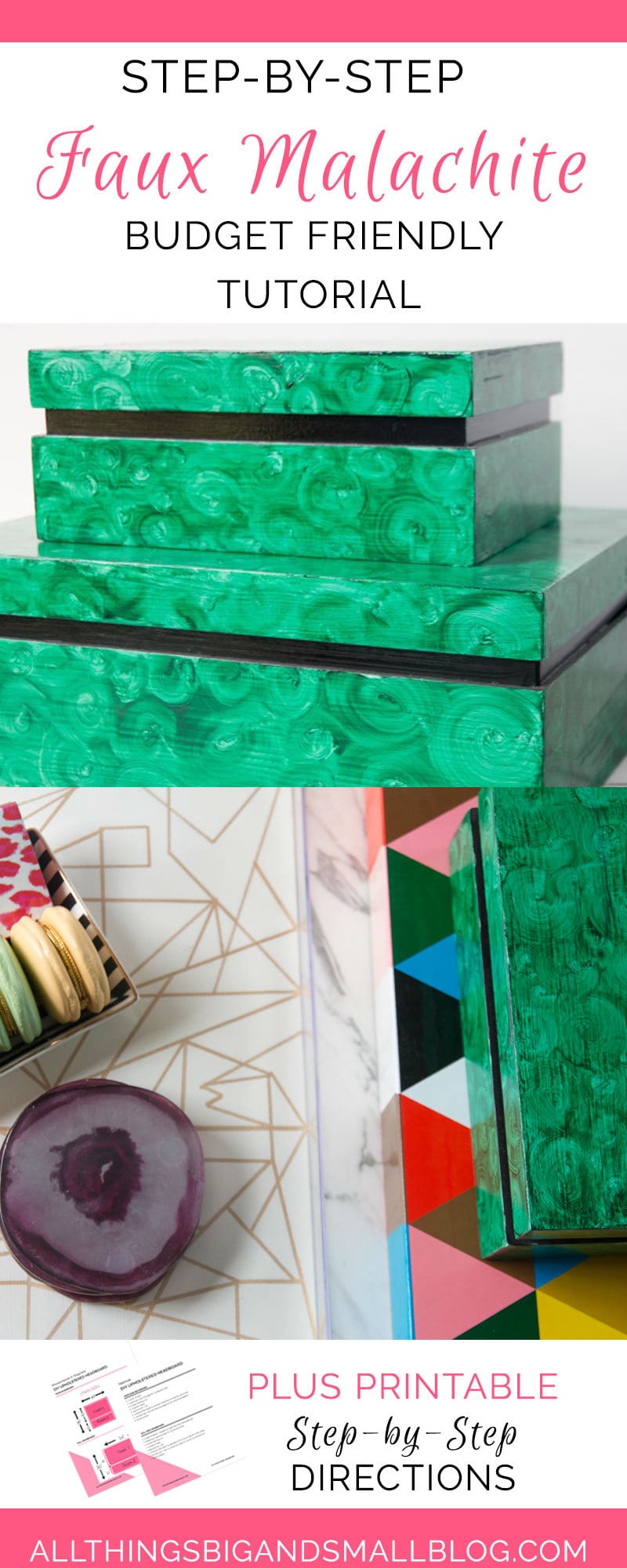 Here is the box as it started out. Not bad but not my jam. So here is the step-by-step! *this tutorial was done before we moved into our
current house
but we love how the finished project looks in our
family room!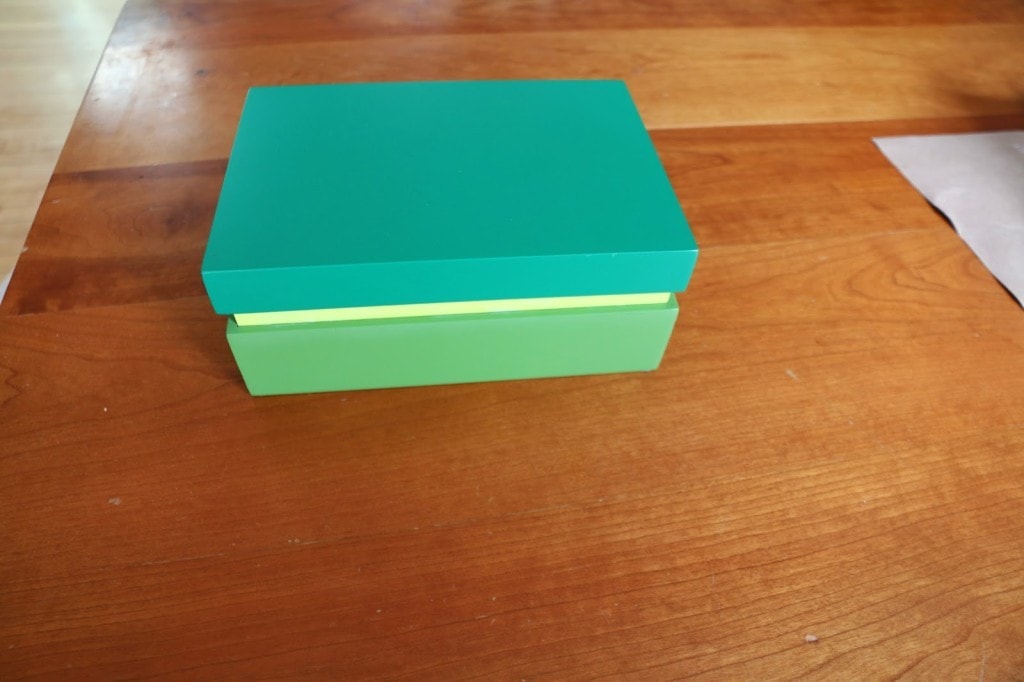 1.) I first covered it with a coat of Zinnser's Primer. Note that absolutely everything in this house happens at the dining room table. #smallspaceliving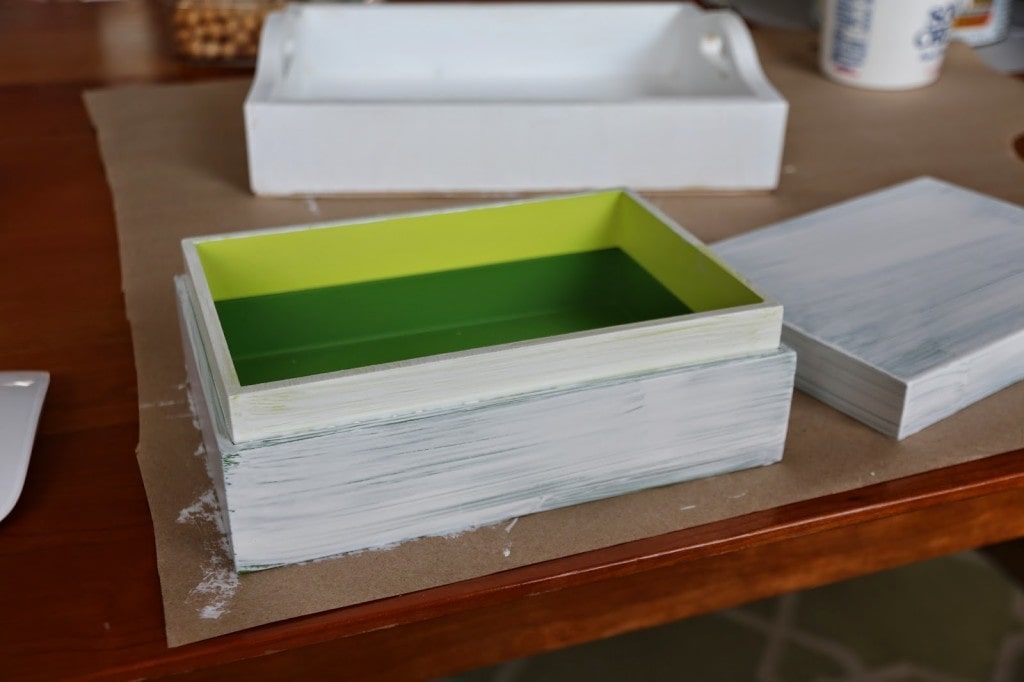 2.) After priming the box lid and base and letting it dry for 30 minutes (the amount of time it took me to paint the other box, photograph them, answer a phone call, email, and then remember what I was doing,) I set to painting it green. I used this green acrylic paint and this black paint.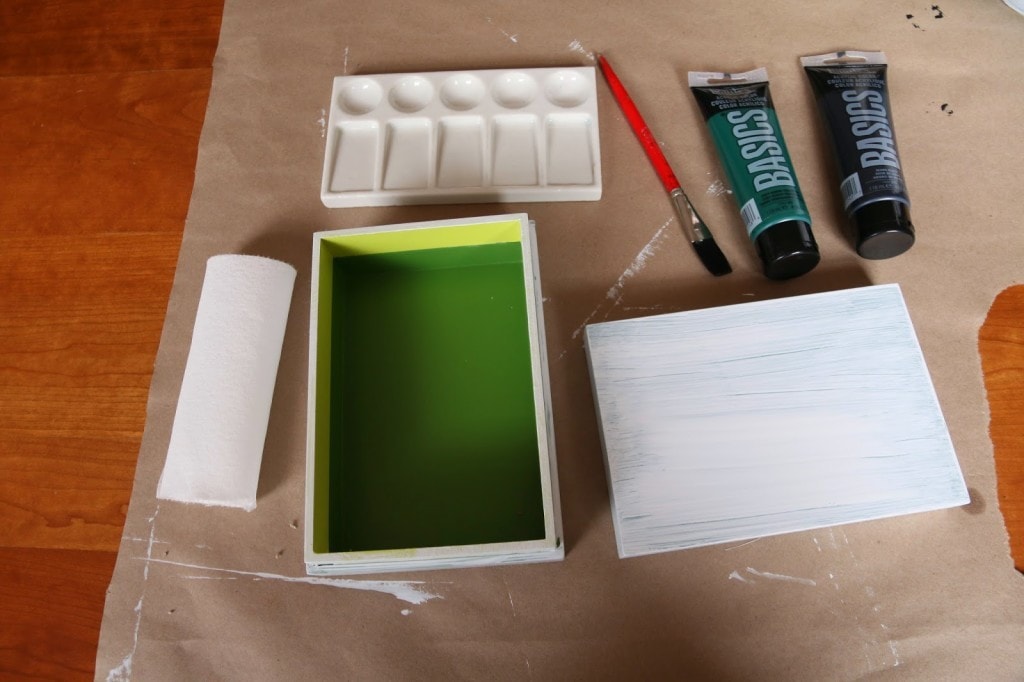 Note: You should try to paint the green pretty fast. The straightness or waviness doesn't matter since you are going to mess up the lines anyway. The messier the more organic it looks! Just try to get it on the first shot because it looks kind of jumbled when you have to paint over it. I had to do this once and ended up just putting down another coat of primer so I would have a nice white background to start over with.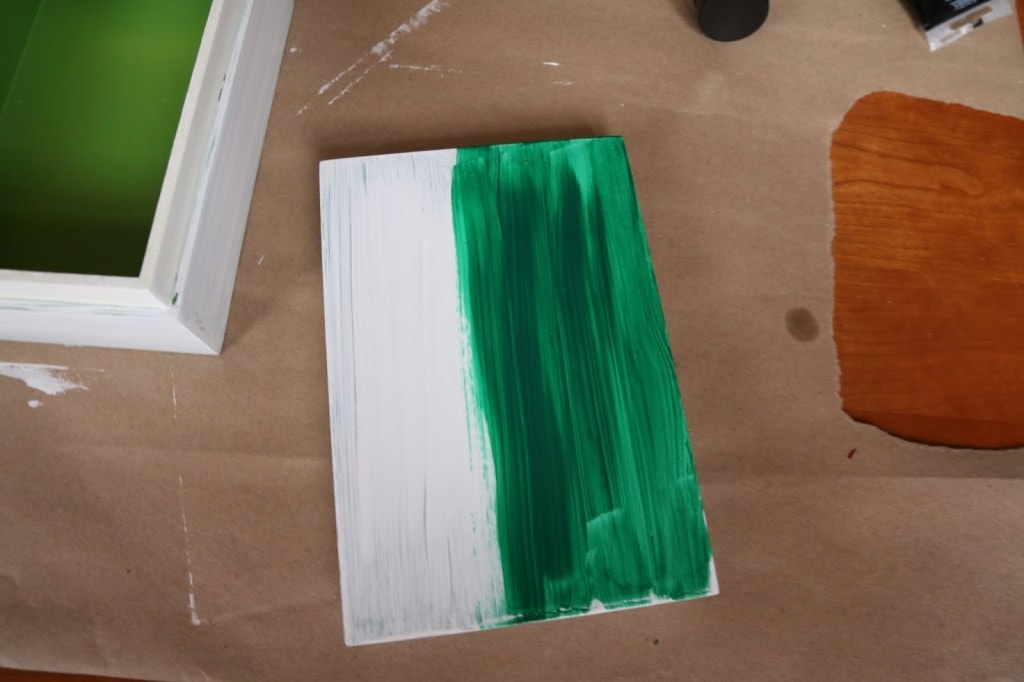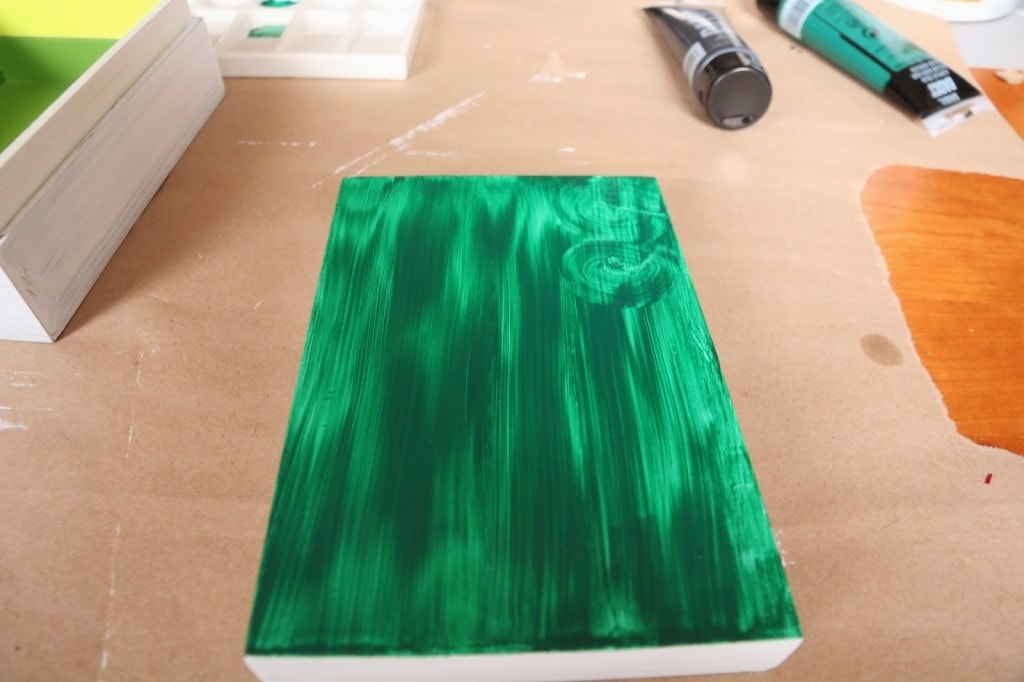 3.) Then I set to swirling the lines. I don't have any pictures of this part because I had to do it so fast. The acrylic paint sets really quickly. I found that just by using the paint brush and varying the sizes of the squiggles (technical term) it looked more original. I also kind of piled the squiggles on one seeming to layer on the other working across the top. If I was going to do a bigger project, like Jenny from LGN, I would definitely recommend buying some fan brushes.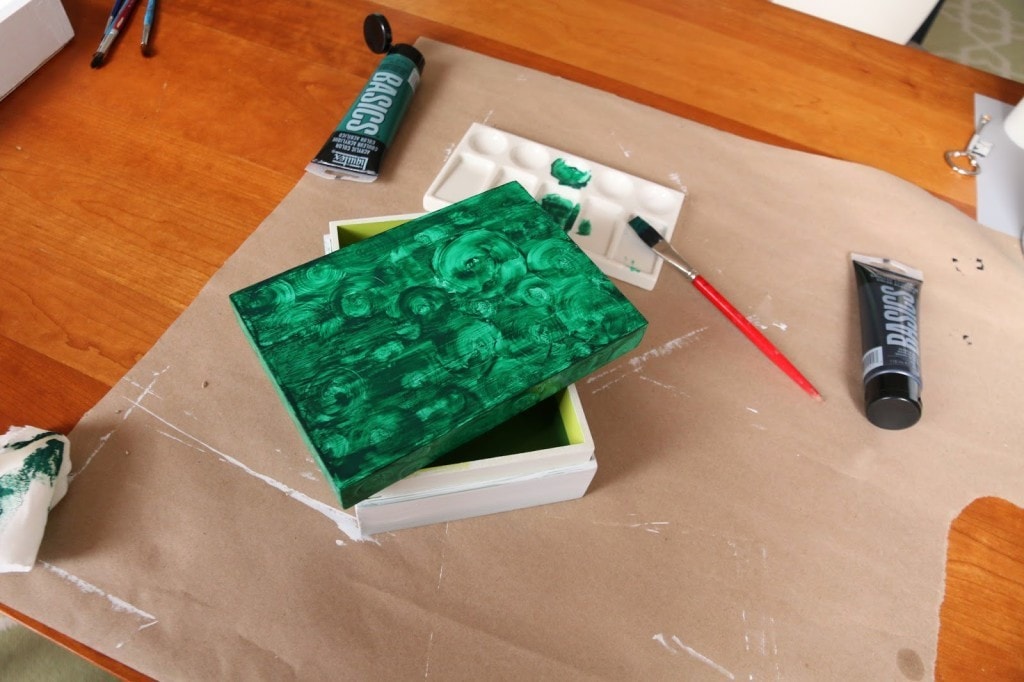 Then I set to doing the same on the sides of the box.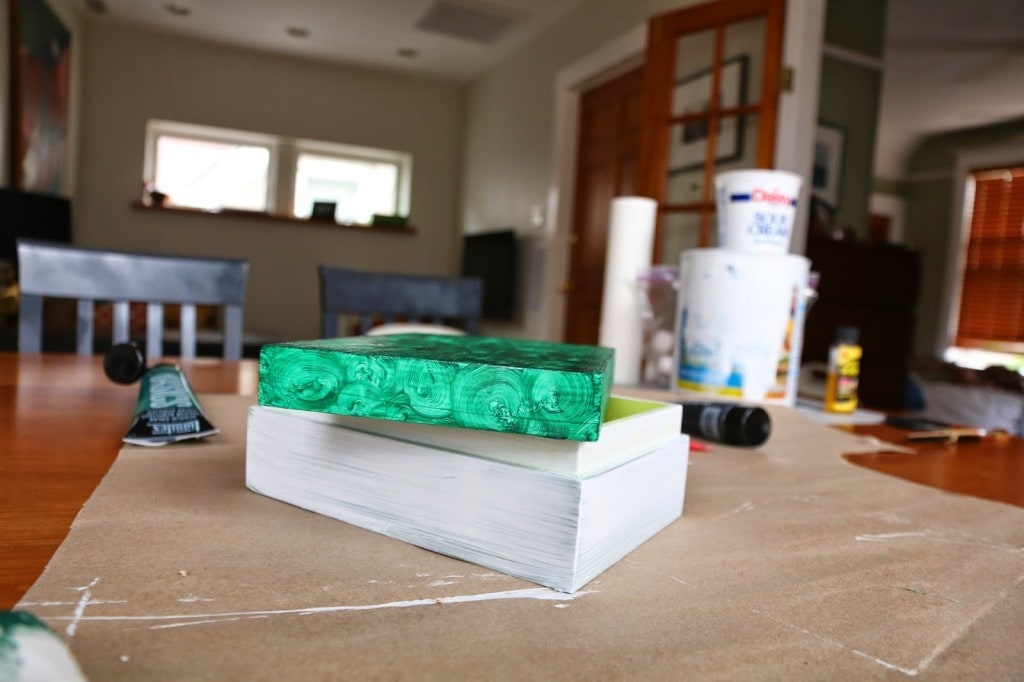 And the bottom.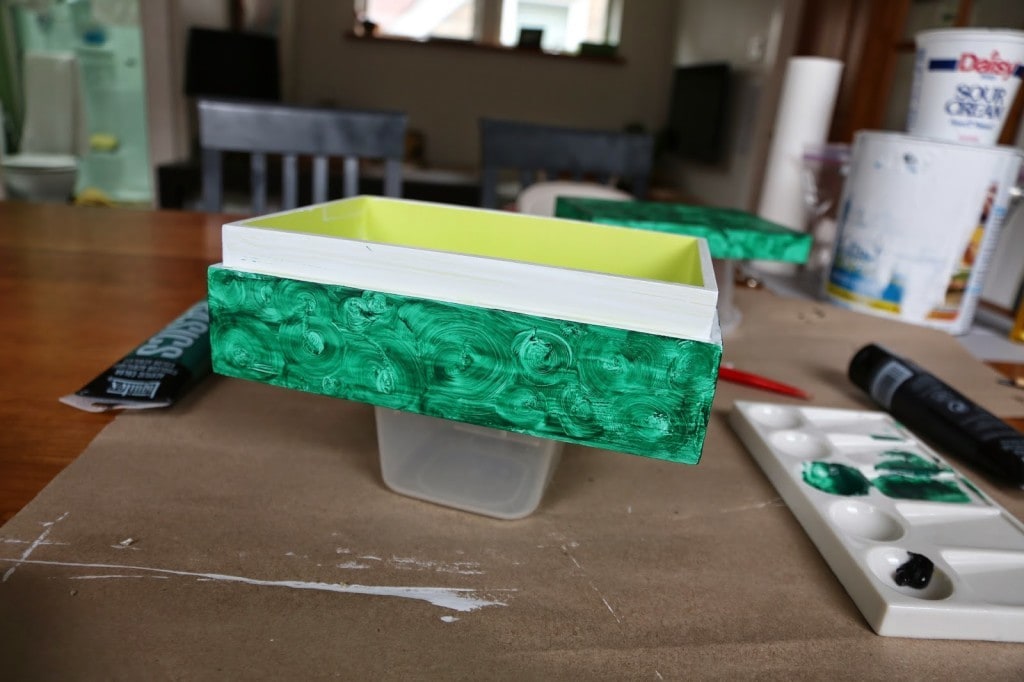 Finally, I painted the interior strip black.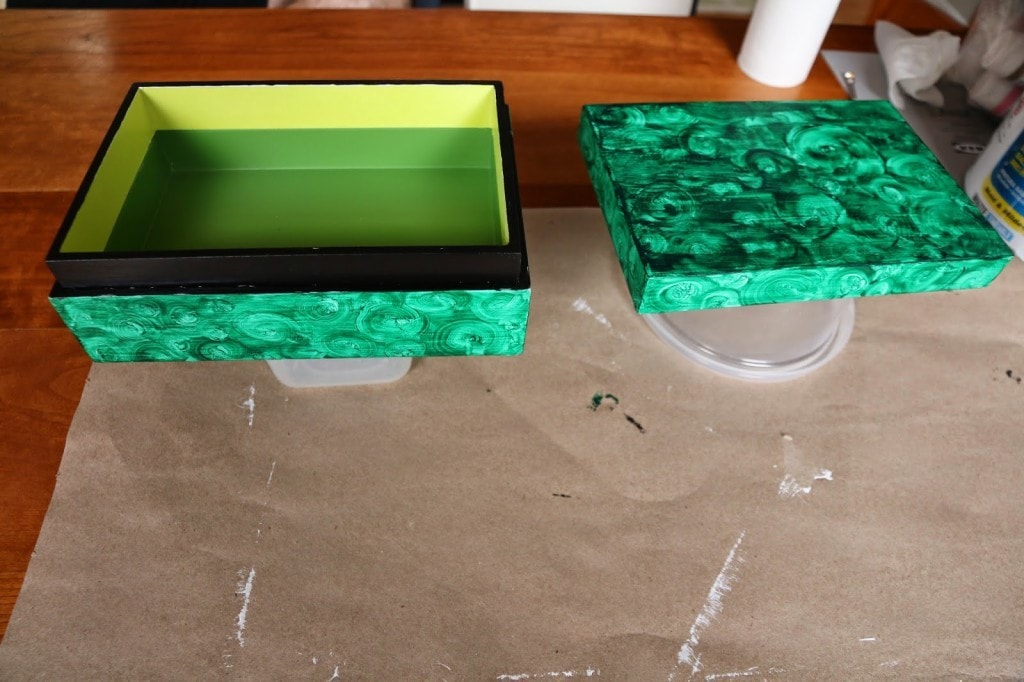 I didn't pant the inside because I figured I would just mess it up, and I have plans to cover it in velvet so it will be my jewelry box. But for now it looks nice in the living room. I wish I could say it housed our remotes or something useful. But it doesn't. It would be too many steps to get the remote control (or clicker as I call it). So for now, it is just some nice eye candy on our bookshelf.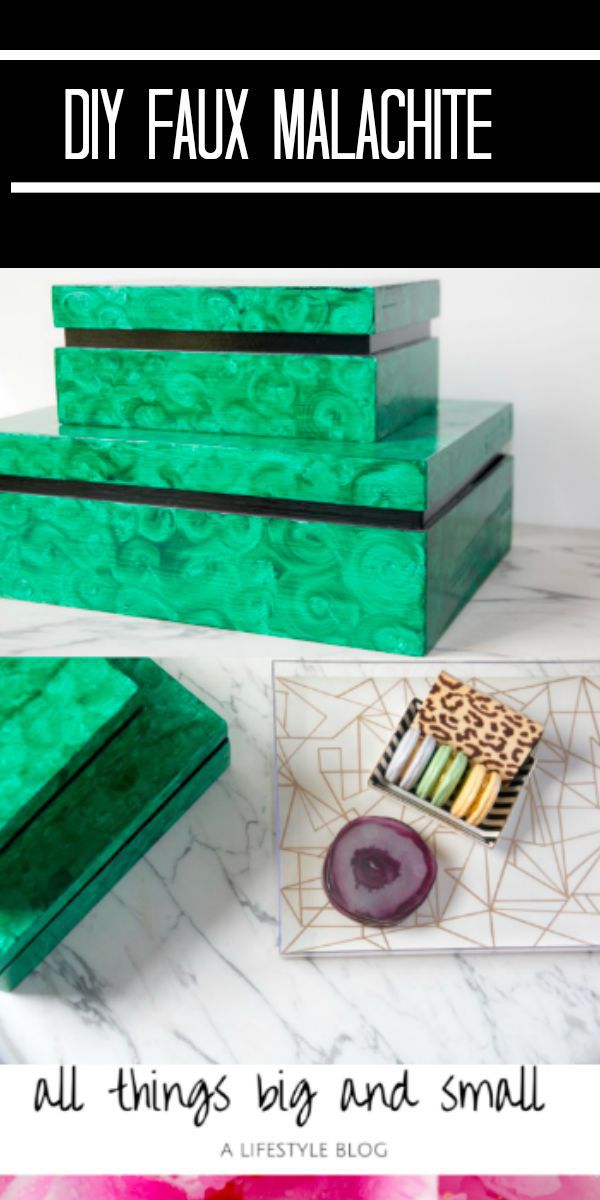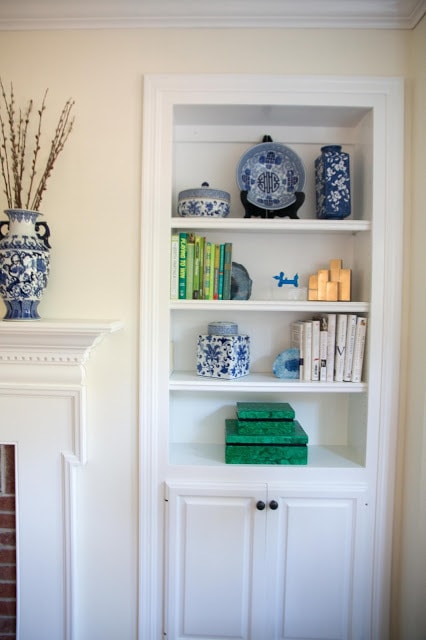 I love them! And I know it wasn't original but for me they are perfect! And look how much a real malachite box can run–$1,200! Yikes! I will stick with my under $30 for two boxes!