The Inspiration:
Furbish's Pink Otomi Print (no longer on the site, but here is the red version, and the blue version). It retails for $28 unframed.
The Process:
First, I printed out the free printable from Lena Corwin for an otomi pattern from here. Bonus points if you remember to buy ink for your printer before you do it (unlike me).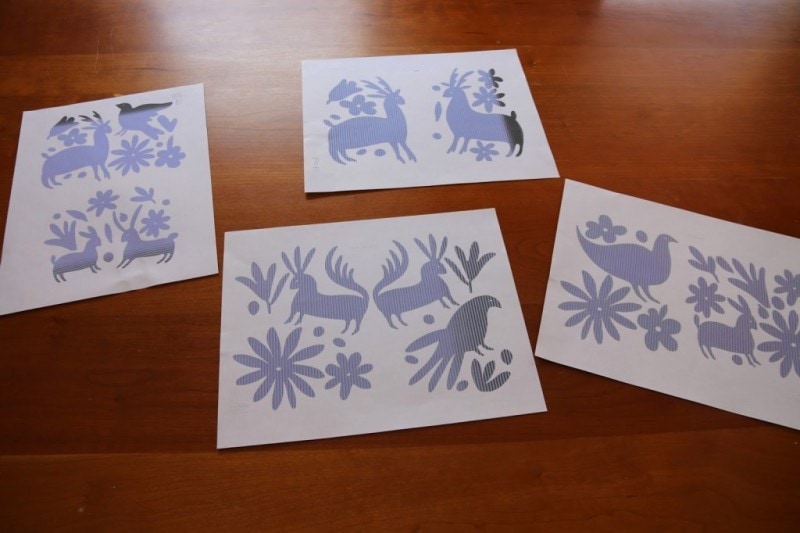 Next I selected which pattern I wanted.
Then I grabbed my pink craft paper which I bought from Paper Source because I was lazy and didn't want to drive all the way to Michael's.
I swear I am not flipping you off. I am just trying to show the outline.
After tracing it, I set to cutting out the shapes.
Even with the minor hiccoughs, this project was so easy and so rewarding. I think it is perfect for B's room! Total cost of the project was $12.99 ($4.99 for the paper (I have a ton left over) and $7.99 for the frame). Not bad considering the alternative was spending $28 print + S/H + $7.99 frame if I had bought it!