DIY Gold and Lucite Tray: Have you ever had your heart set on something but couldn't justify the price tag? Well, that's how this DIY Lucite tray came about! I really wanted this amazing $70 tray from one of my favorite stores; but couldn't stomach paying $70 for it when I knew I could make it for just over $15!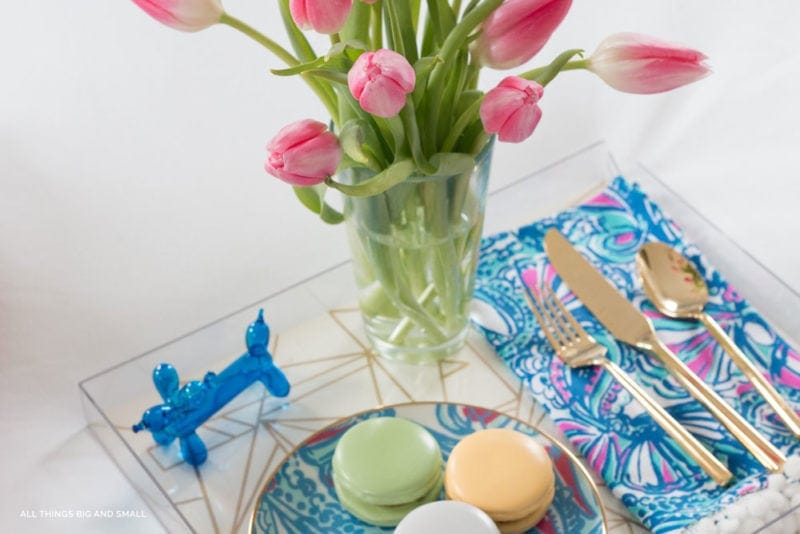 If you have been around here awhile, you may recognize this tray. You're right! I made this DIY Gold and Lucite Tray almost four years ago; but, I love this DIY Gold and Lucite Tray so much I had to update the post so some new eyes could see it! You see, It is truly one of the most versatile home decor accessories I own! (Check out all my favorite
home decor accessories here
and my
favorite decorative trays here!
)
See it styled in our formal living room here–I tell you, I use it everywhere in our house!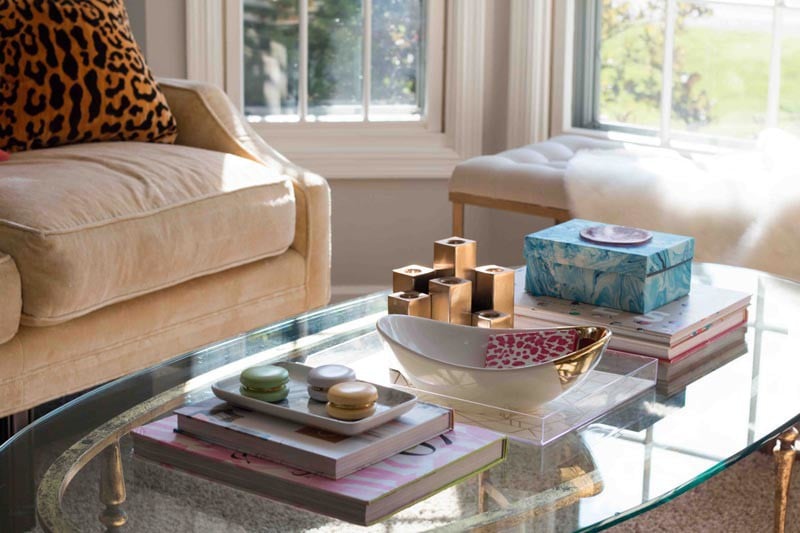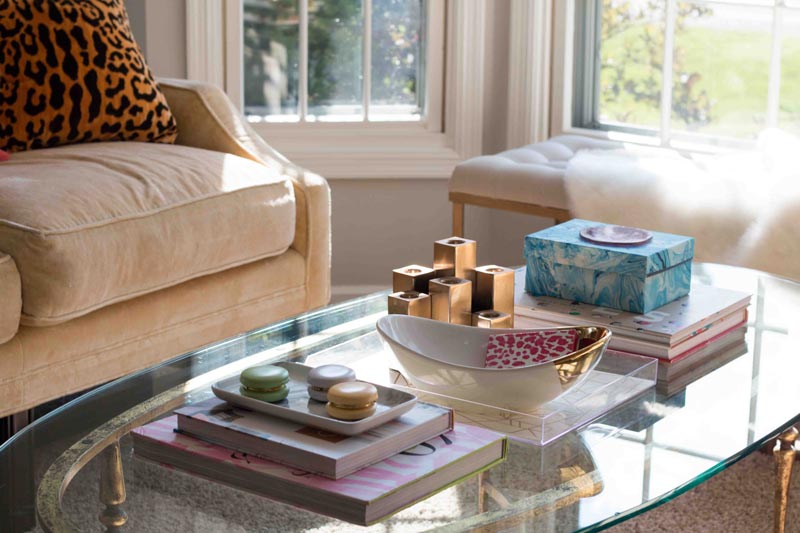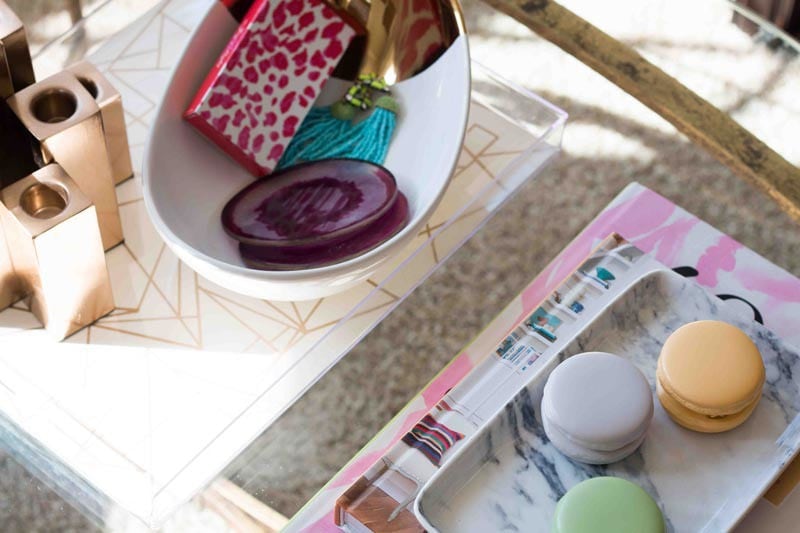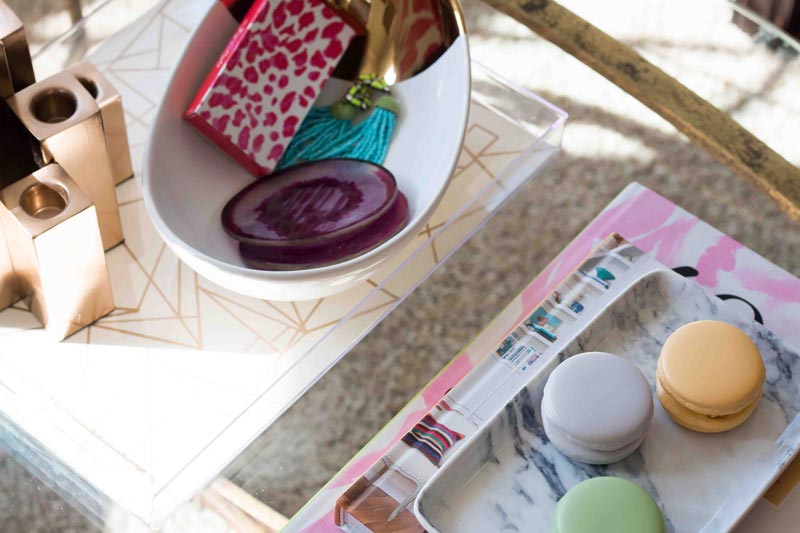 And then used as a bedside breakfast tray (a girl can dream) in our master bedroom here.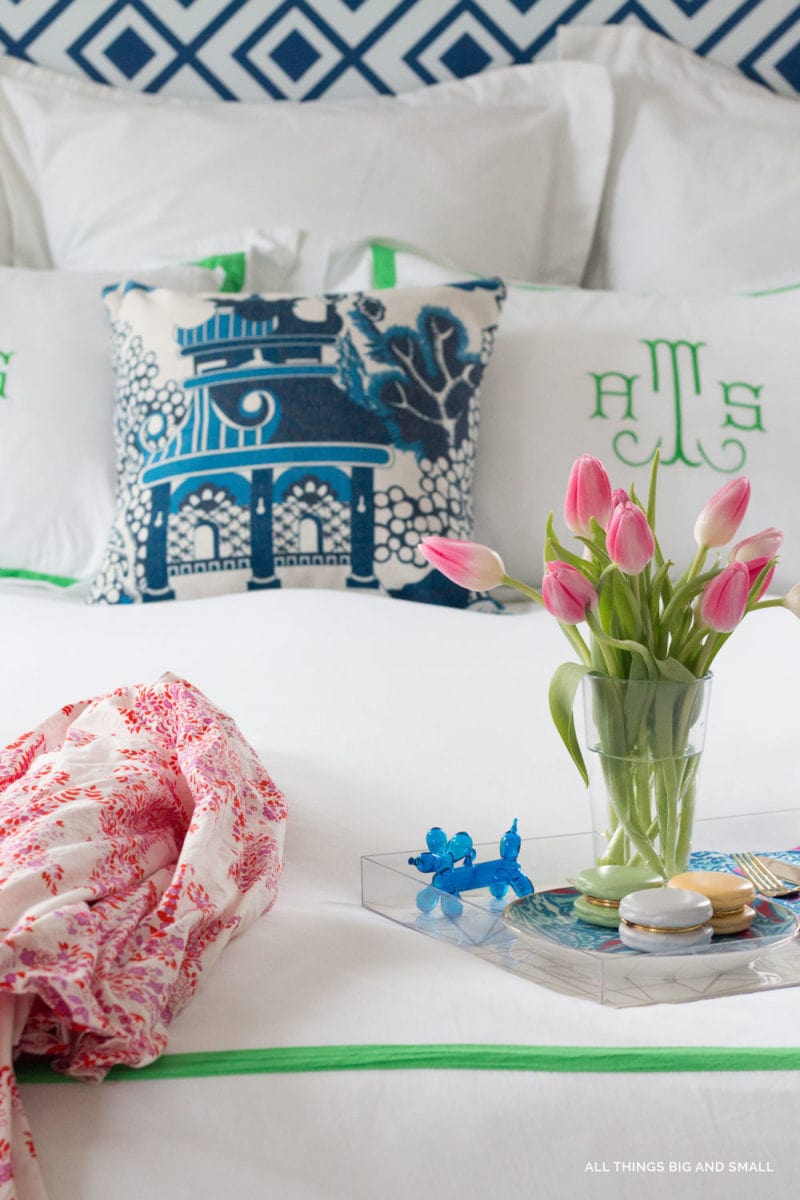 So let's get down to how to make it!

DIY GOLD & LUCITE TRAY
THE MATERIALS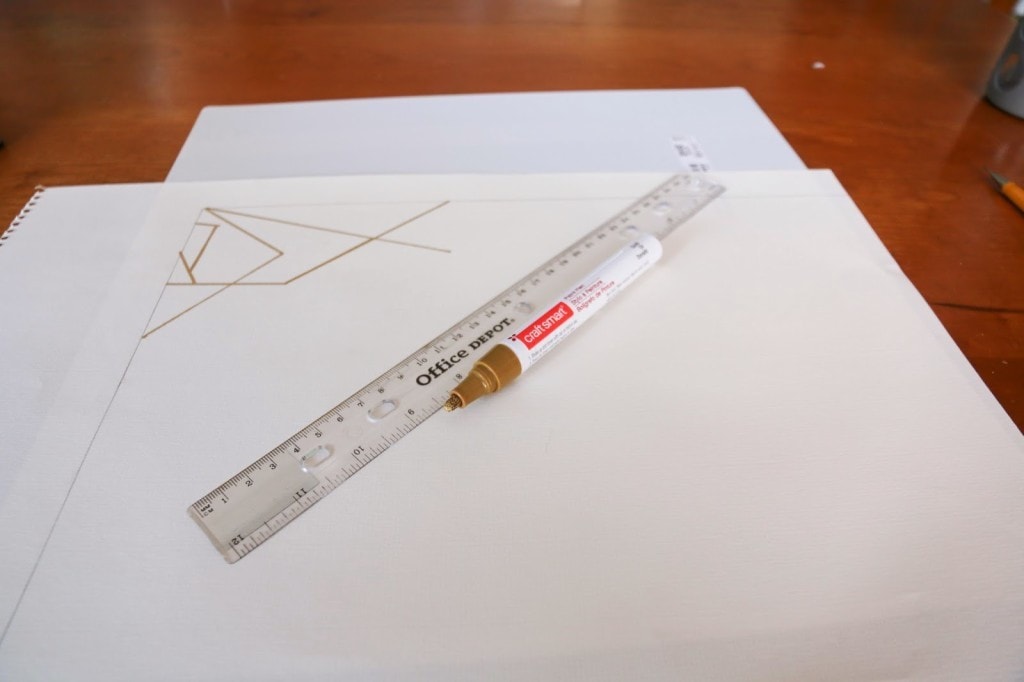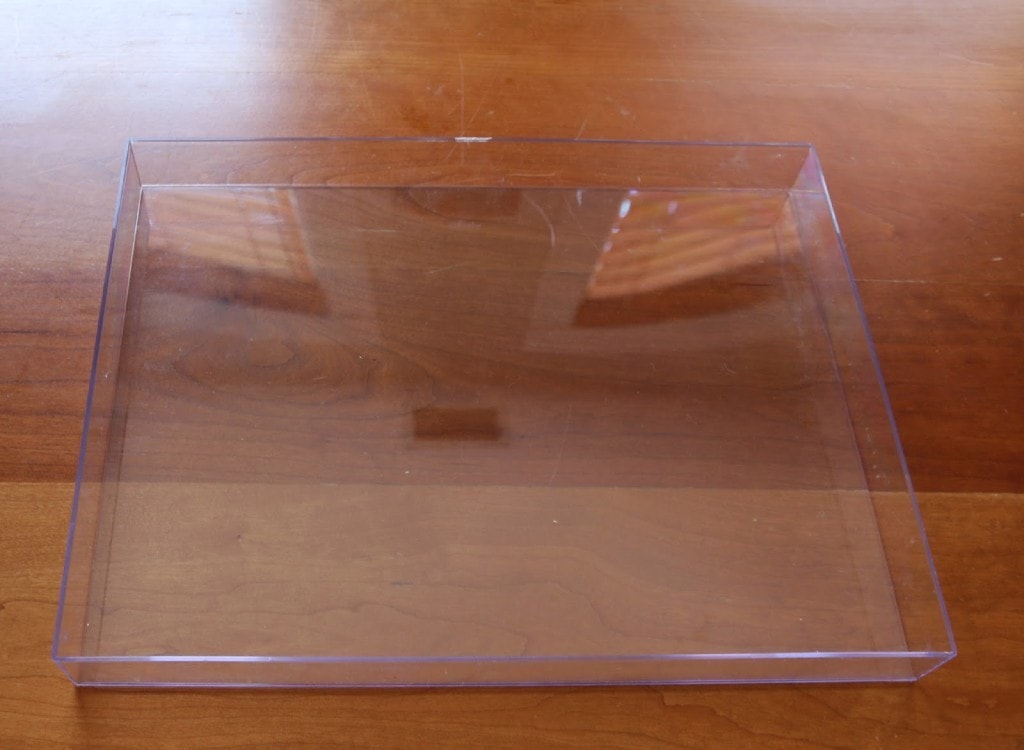 DIRECTIONS:
Pop the cardboard out of the picture frame, and trace its outline on the sheet of paper so you have the exact interior dimensions–this way ensures that you won't make the input too small or too large!
Just start drawing gold lines using the gold paint pen and a ruler. I started at one corner and moved right (I am a righty and doing this avoided smeared lines). Try to create enough visual interest and balance. Start with the overall pattern and then add more details.
Add a single sheet of acetate. Or you could conversely laminate the piece of paper so it has a water-tight barrier. The acetate just forms a small barrier. I wouldn't recommend eating off of this tray or serving food directly on it, but the acetate has held up well over the years with the little use it has when used for displaying decorative objects.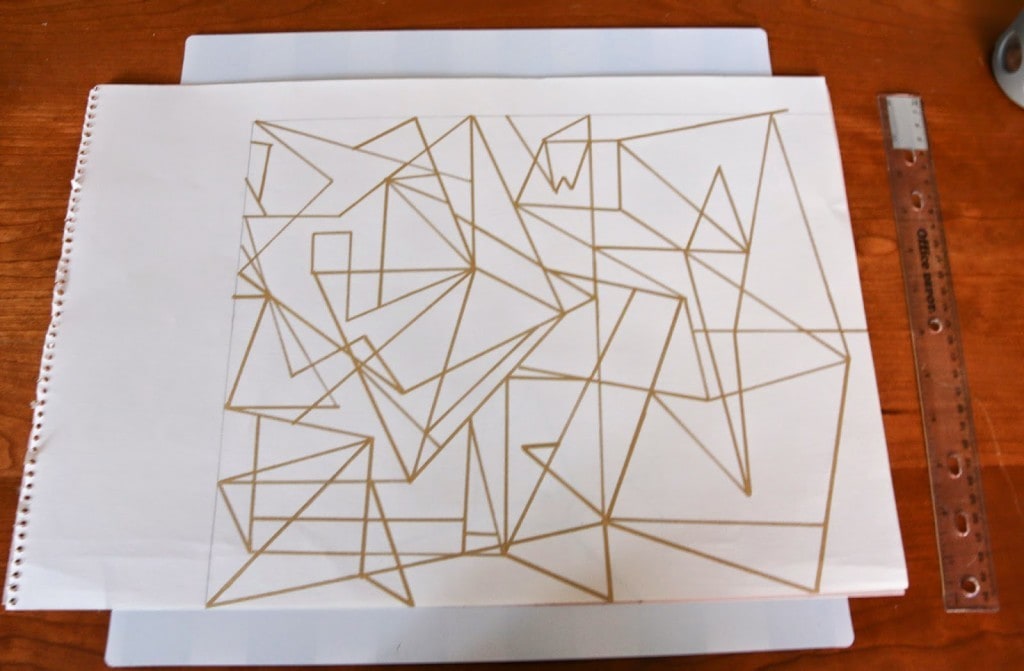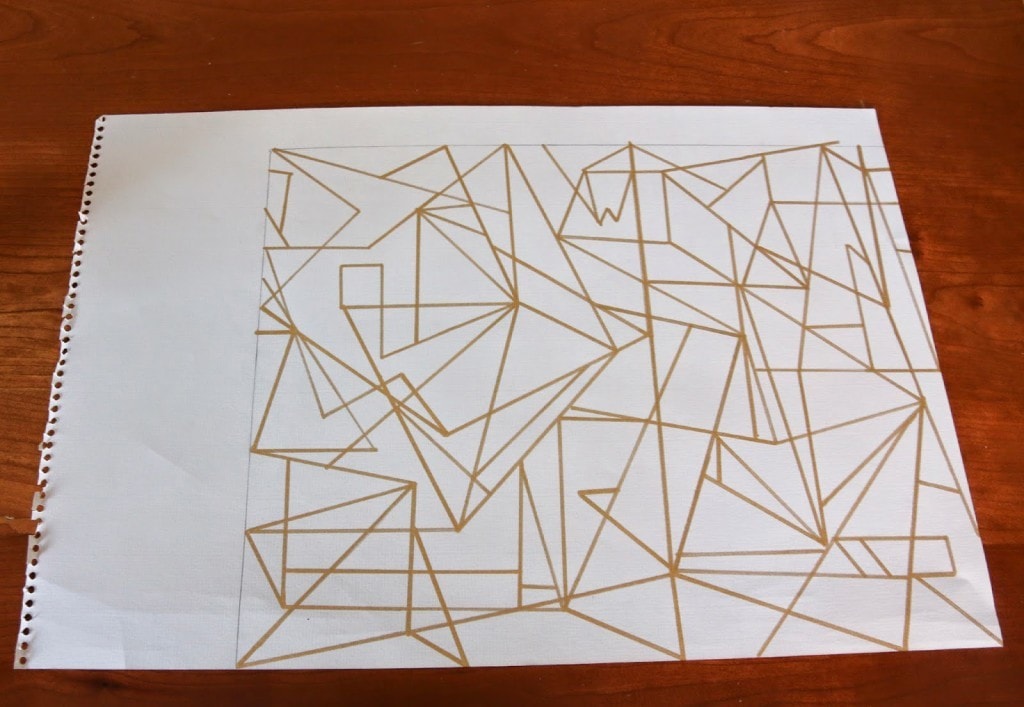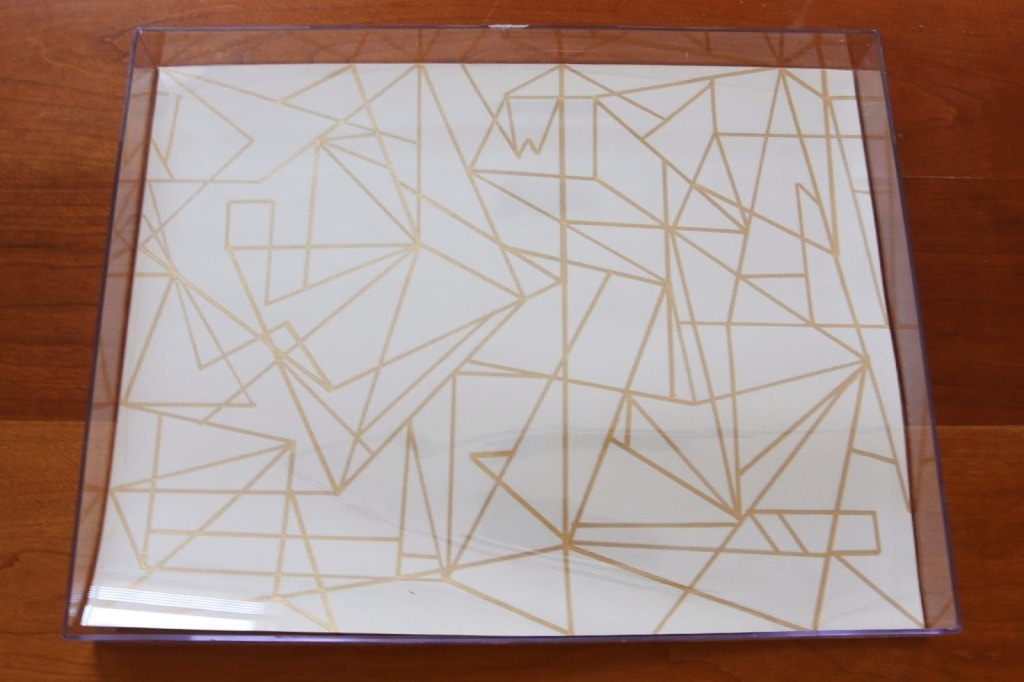 As you can see, this DIY Gold & Lucite tray is super easy to make and I use it all over the house! And it is pretty close to the original inspiration (see below!)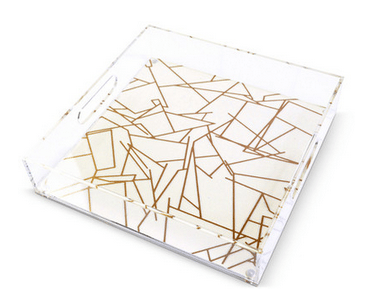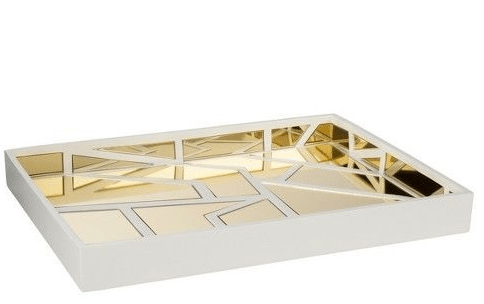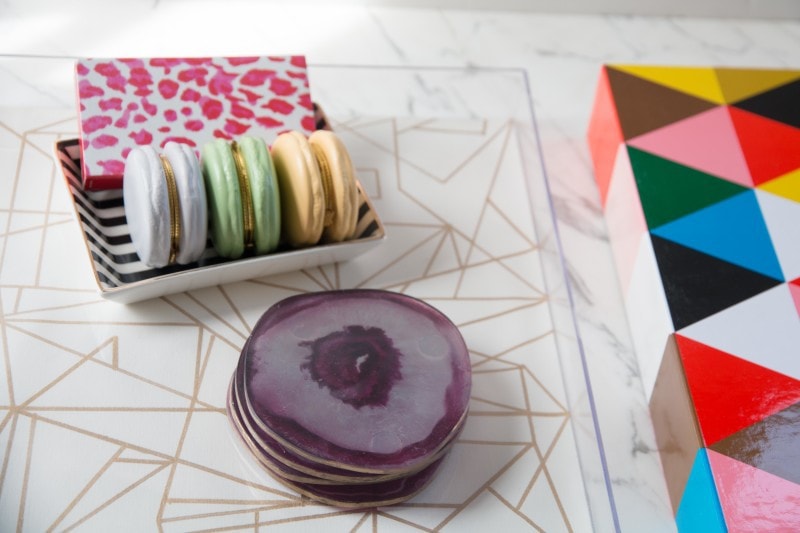 SEE SOME SIMILAR DIY GOLD LUCITE TRAYS HERE

SEE ALL MY HOME DECOR PICKS HERE below!