Welcome to week 2 of One Room Challenge! This week has been a little busy with life, so we haven't made a ton of physical progress. But, we have finalized the paint colors and general color scheme. If you recall, my inspiration was this beautiful bathroom:
However, after realizing that we have a lot of dark beige going on in the bathroom, we decided that all over white might actually make the dark beige stick out more. So, we came up with a new concept: still lots of white (white board & batten, trim, and cabinets) but accent it with the blue above the board & batten. In addition, to "play nicely" with the existing granite countertop and beige sink inlay, we will be painting the bathroom vanity navy blue. You can see the entire concept below: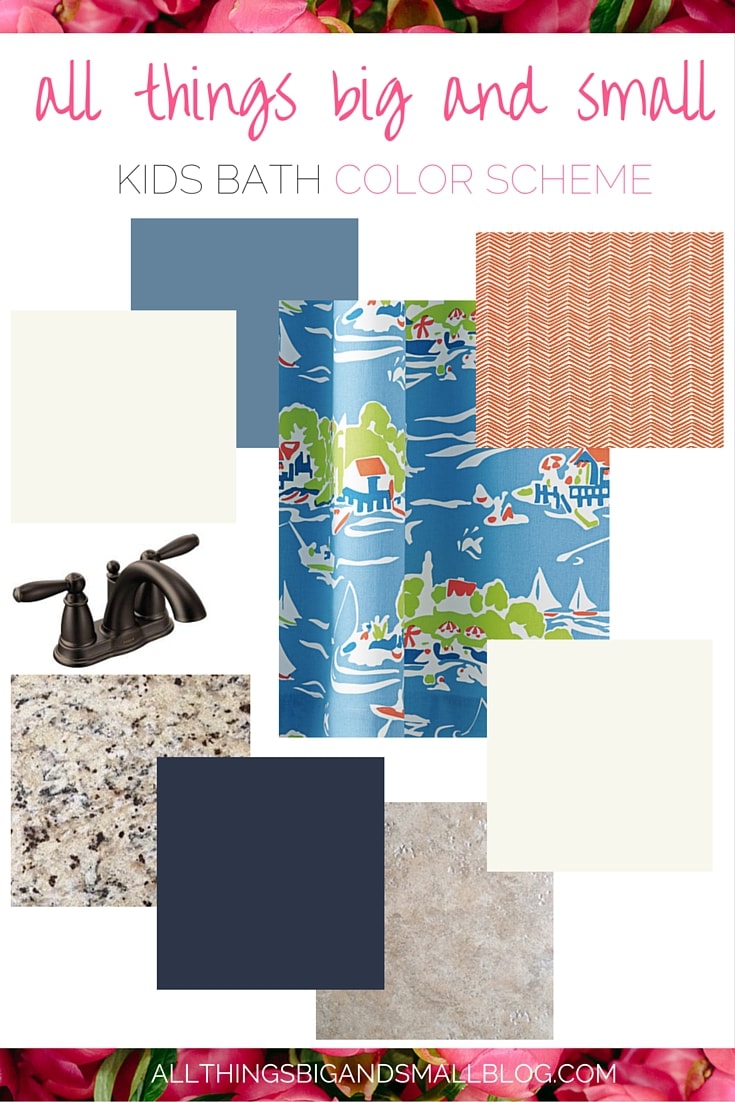 trim/ board & batten= Simply White by Benjamin Moore, existing granite countertops, existing ceramic tile, Serena & Lily shower curtain, Quadrille look-for-less window covering from years ago, Farrow & Ball Cook's Blue upper walls, and Farrow & Ball's drawing room blue for the vanity.
Specifically, these will be the colors we are going to use:
For the top of the walls/ above the white board & batten we will use Farrow & Ball's Cook's Blue color matched (because we don't have a local Farrow & Ball within 1.5 hours).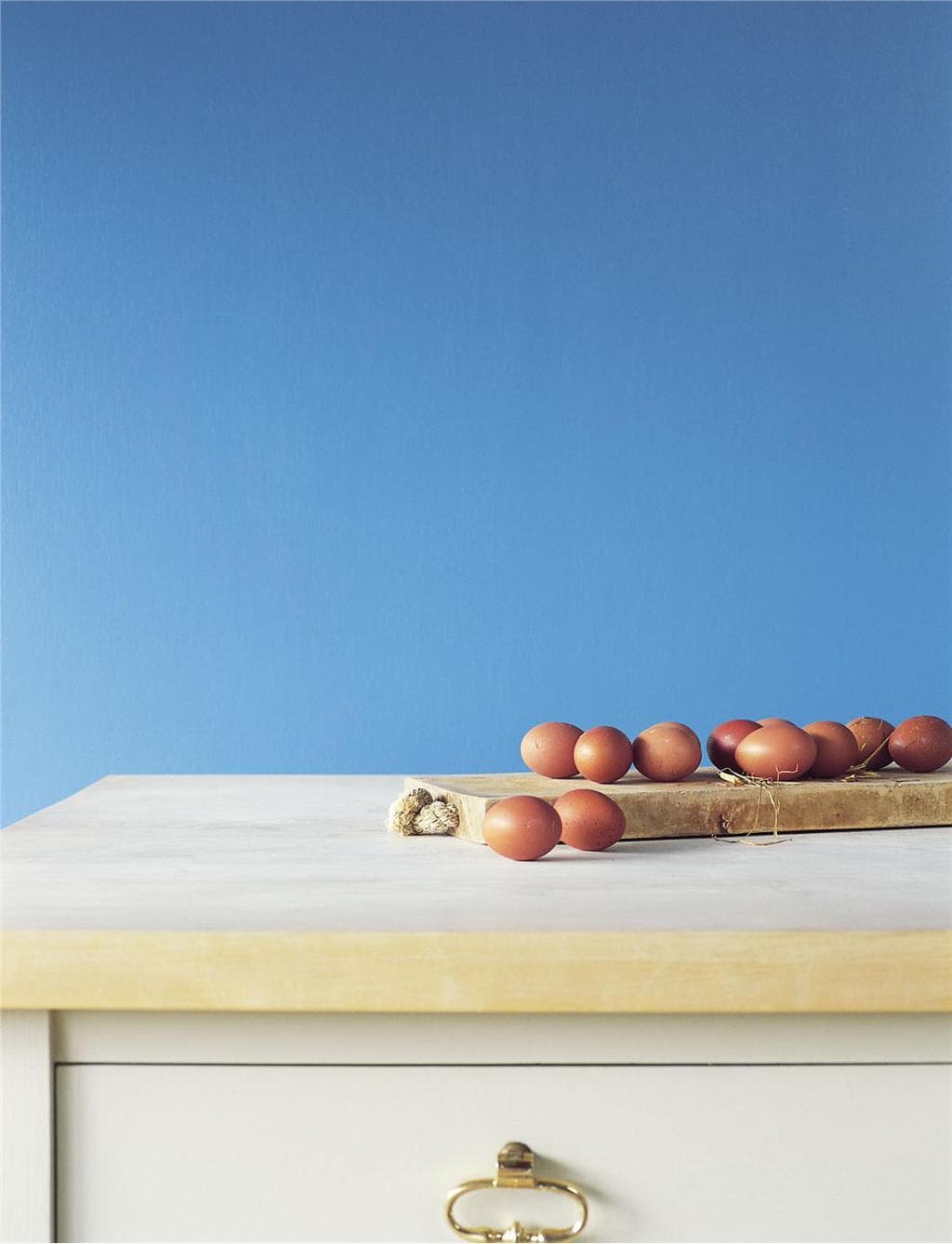 For the board & batten: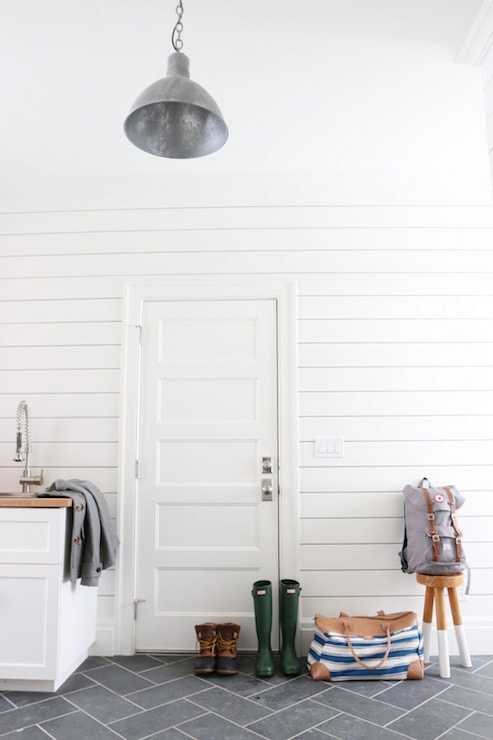 Shiplap walls in Benjamin Moore Simply White design by Shea McGee Design
We will not be doing shiplap, but a board & batten instead. However, this room exemplifies the airiness of Benjamin Moore's simply white, which is the color of the trim in the rest of the house (that is rooms in which I have already painted the wood trim!)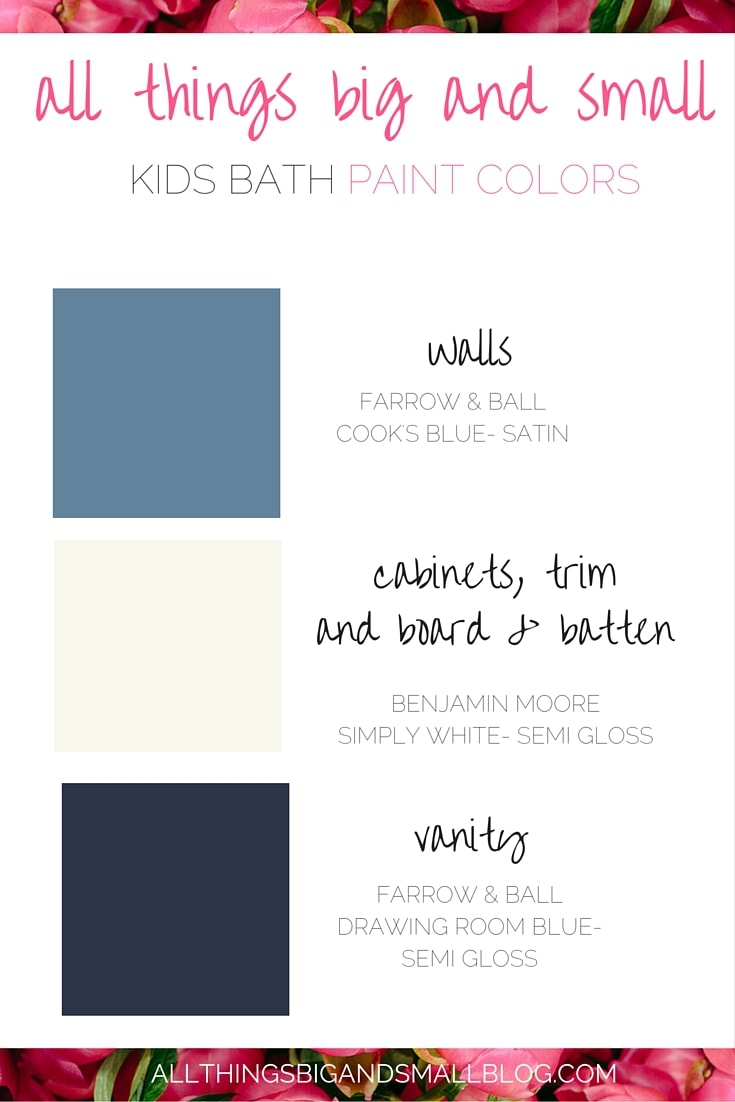 We think that it will be very nautical a la Katie Ridder's Beetlecat wallpaper; but, be very budget-friendly! I am going to use Benjamin Moore's advance paint on the cabinetry because it is low VOC and will stand up to the abuse my kids will inflict, and Benjamin Moore's Natura on the walls for its good coverage and zero VOCs! Still to be determined is whether or not some hand-me-down fixtures will fit above the mirror, how exactly we are going to frame the mirror, and how to replace all the toe kicks and baseboard… Make sure to check back next week for some progress! I pulled all the cabinet doors off this week and am hoping to get a little painting in this weekend. However, full reinforcements (grandparents) aren't back in town until at least next week, so a lot of the major painting will have to wait. Good thing I have some other DIYs in the room to share in between!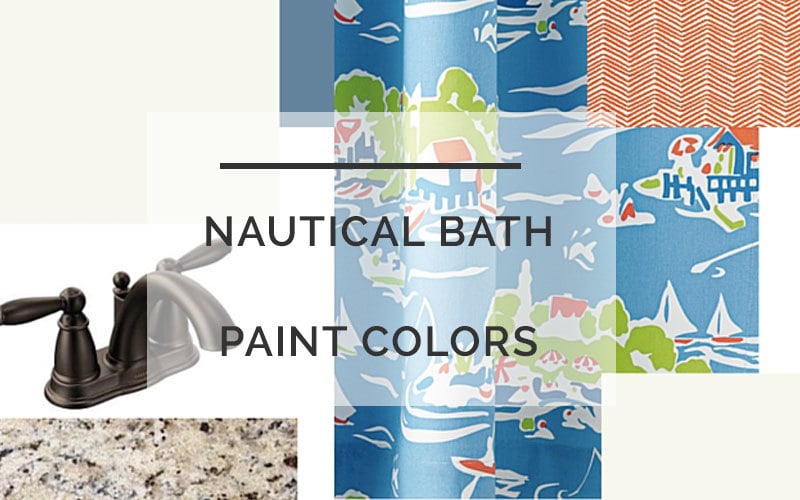 Make sure to check out all the other One Room Challenge guest participants here!