Welcome back to the One Room Challenge for Week 4! If you are new here, my name is Annie and I am a SAHM/ WAHM of two from the midwest DIYing her way to her dream home. I love all things preppy and finding ways to do big style on a small budget.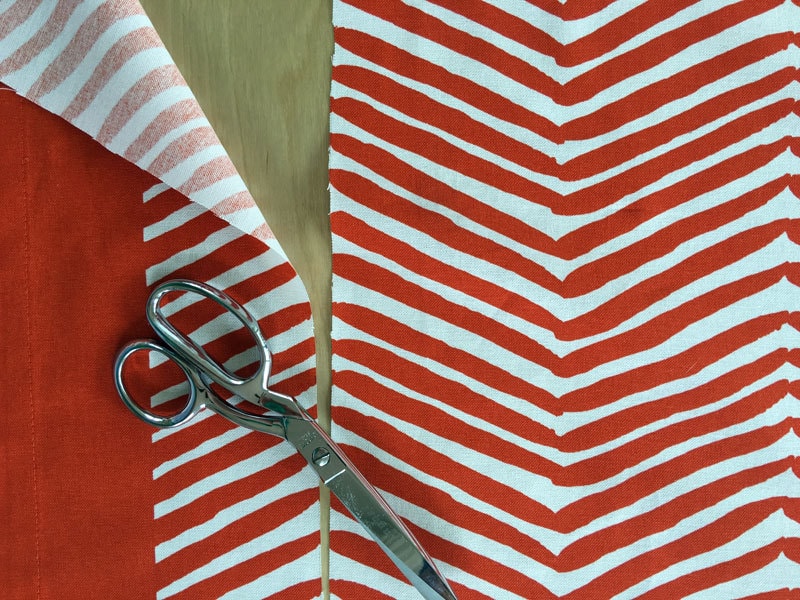 I hinted last week that we made the roman shade for the bathroom and I can't wait to show you more pictures of it! But, I haven't hung it up in the bathroom yet (because I haven't finished painting.) But, I will have the full DIY next week. As far as painting goes, I have the cabinet doors left and the paned window which I hope to do this weekend/ at night. My in-laws are coming to help us this weekend and I couldn't be more thankful! Help from family is the only way we get anything done in this house with two kids underfoot.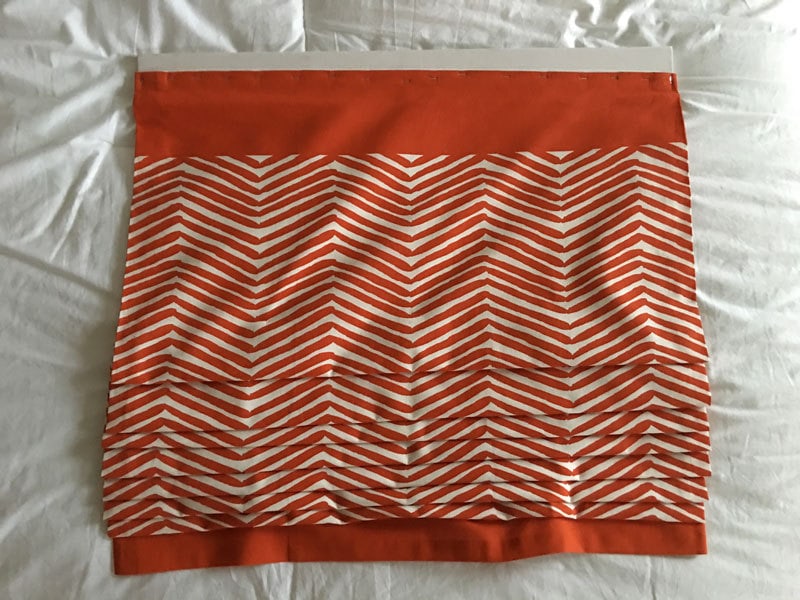 I also realized that I never showed you any progress shots of the room since it has been painted (I did a behind-the-scenes live video on Facebook complete with paint in the hair, painted clothes, and no makeup) but beyond that nothing formal. So here it is in all its unedited glory!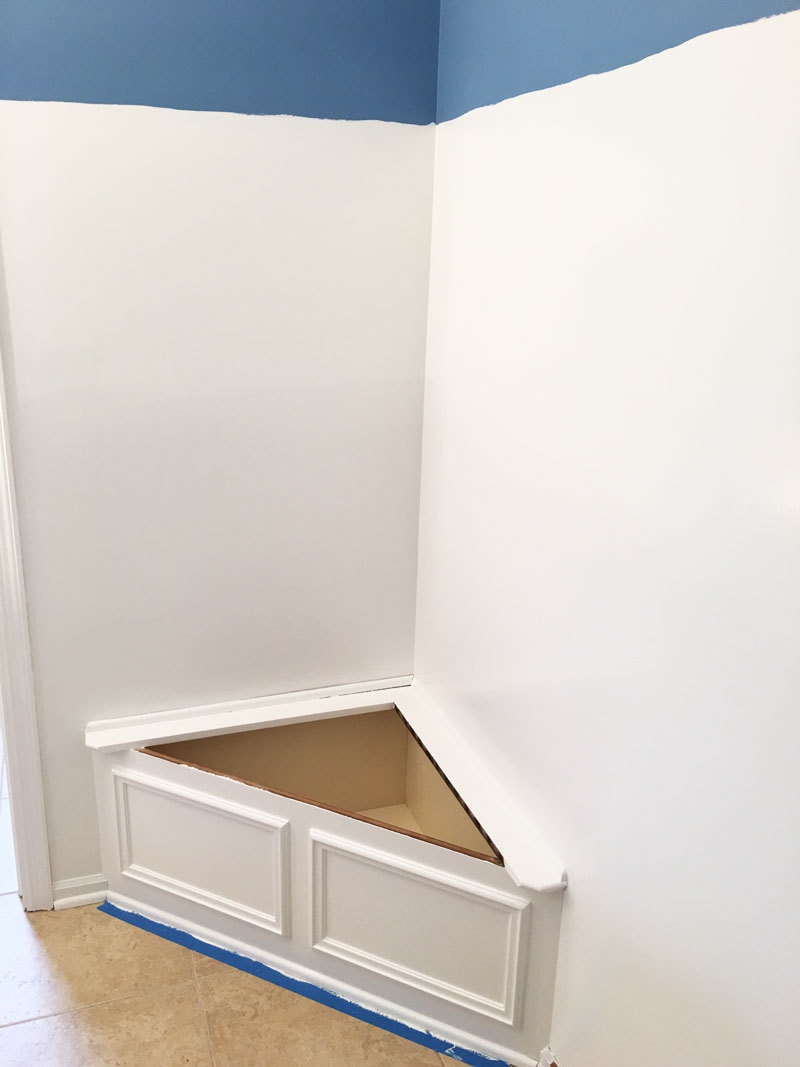 So far, I have painted the upper walls blue, all of the wood trim, and the lower walls (to be covered with board & batten.) I knew that we would be covering the "seam" between the blue and the white with a board so I didn't tape it (hence the waviness!)
Halfway through painting I changed my plans, and realized that I really liked the bright white of the vanity. The room feels so much more open now and so much cleaner! If you wanted to see my original plans see Week 1 here, and Week 2 here!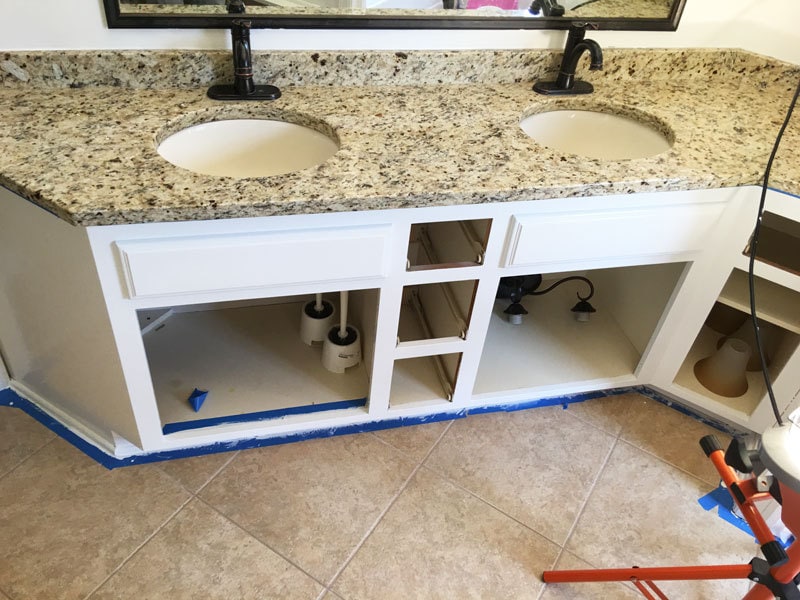 This weekend, we (the hubs) are going to work on the board & batten (which is turning out to be a lot more than I had originally planned) and maybe even hang the new light fixture! And I will be painting more wood trim white, white, white! Wish me luck (and send extra caffeine because the littlest has been waking up at 4:45 and man, am I tired!) And make sure to check out all the other participants at Calling it Home!