Serena and Lily Friends & Family Sale 2019: Today is one of the best days of the year because almost everything at Serena & Lily is 20% off! It's a great time to buy all the things you've been eyeing because they won't last long! The Friends & Family Sale runs from Oct. 2- 14.
*This post is in partnership with Serena and Lily. All thoughts and opinions are mine alone.
SERENA AND LILY FRIENDS & FAMILY SALE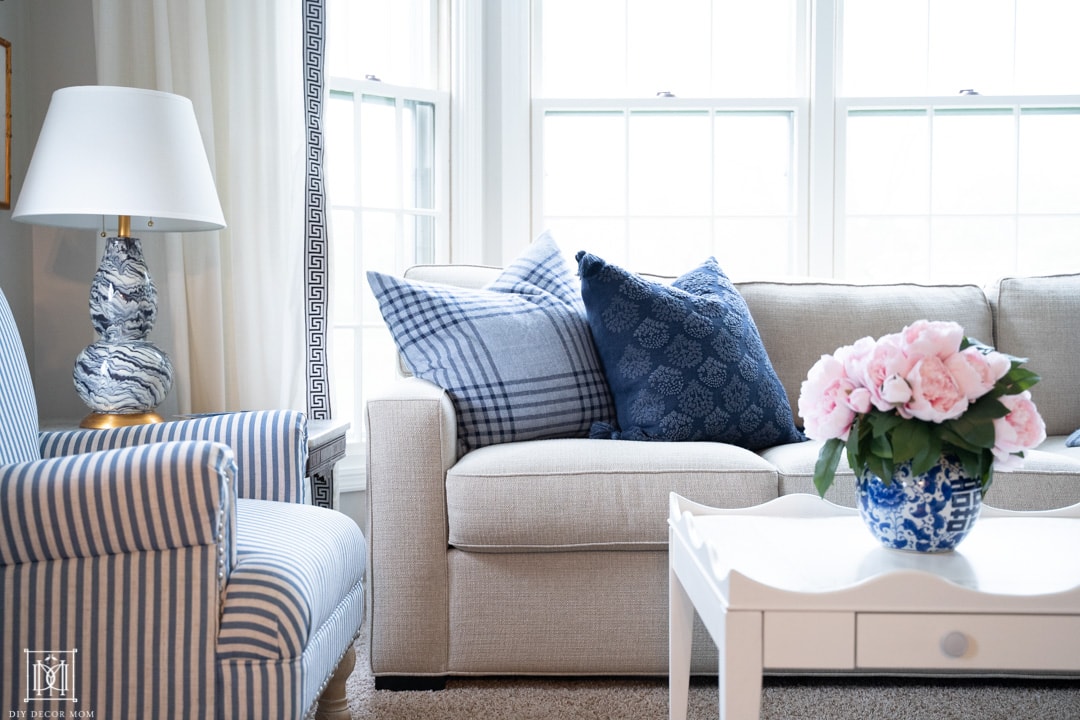 If I had to choose one store to furnish my house, it would be Serena & Lily without a moment's hesitation. Their care to detail is outstanding and the elegant coastal design is my favorite. We've tried their bedding, their wallpaper, their mirrors, and now their pillows and have been blown away by the quality.
Here are a few of my favorite items on sale–all 20% off with the code BEOURGUEST! Last year, I bought the bar harbor mirror for our downstairs bathroom last year during this sale, and this year am eyeing these stools (I've been pinning them for years!)
First, I'll share my favorite S&L purchases over the years!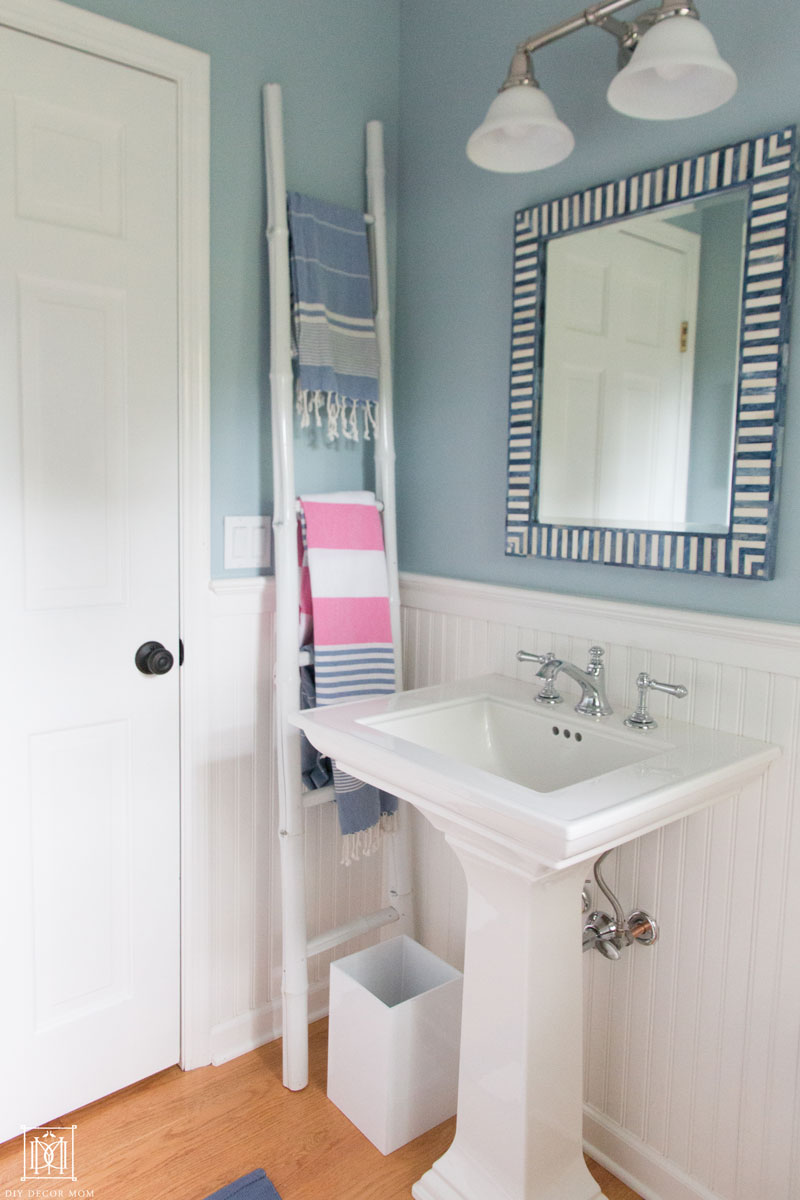 bar harbor mirror– 20% off now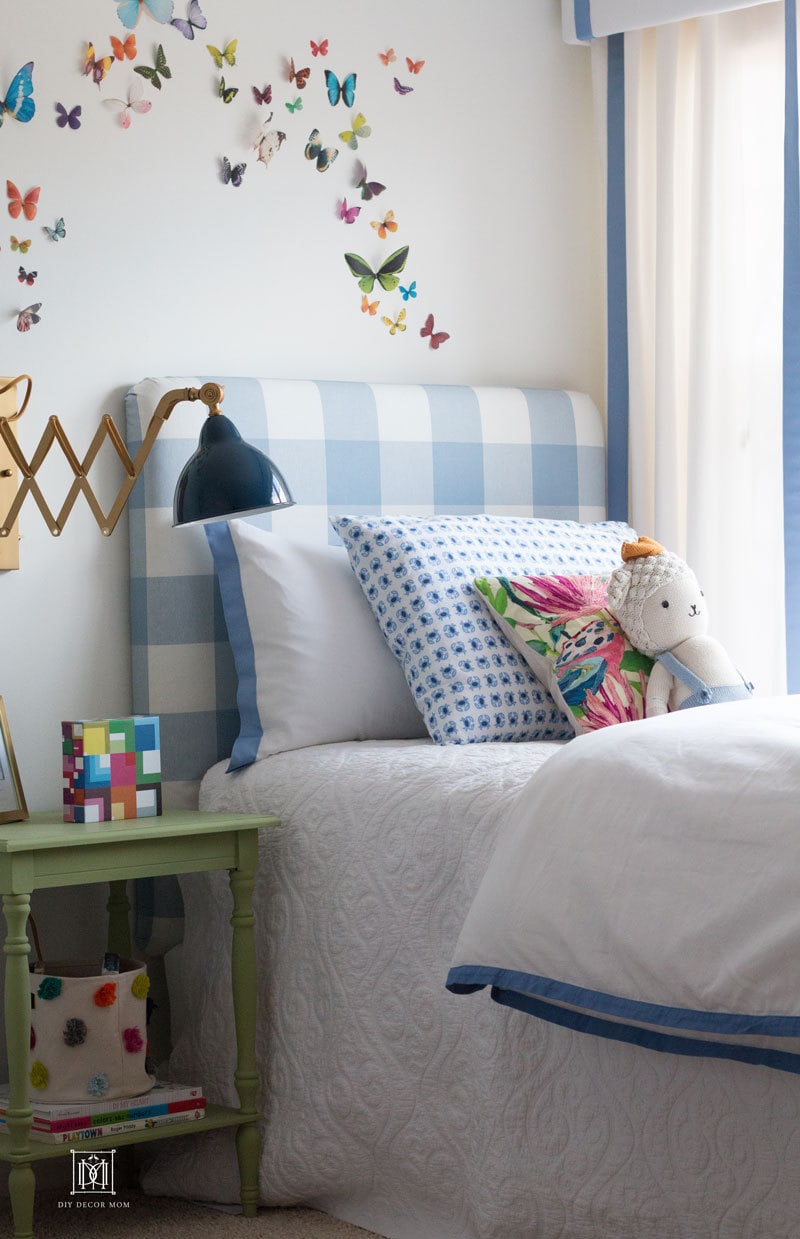 blue and white border duvet / crab bedding (S&L but discontinued)
See how we use the same duvet cover now! It's four years old and still looks brand new!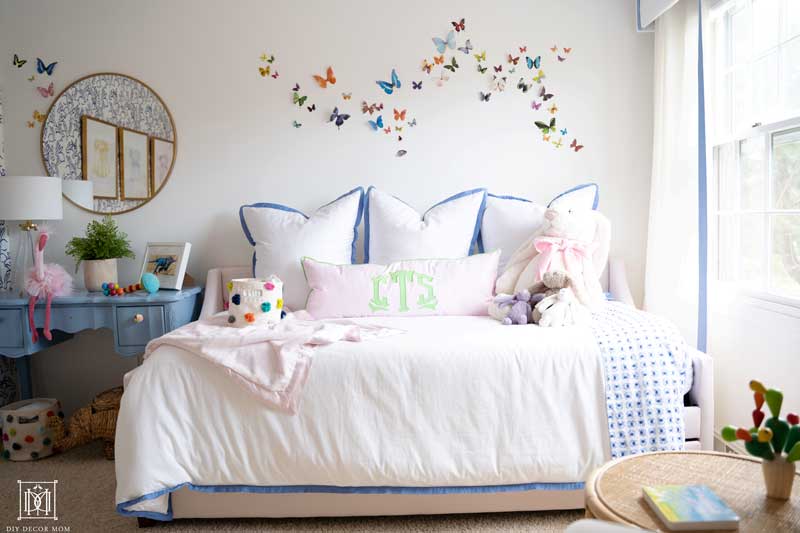 blue and white border duvet
We're using this wallpaper in our downstairs office (sneak peek) and we just installed this Serena & Lily wallpaper in Jack's room!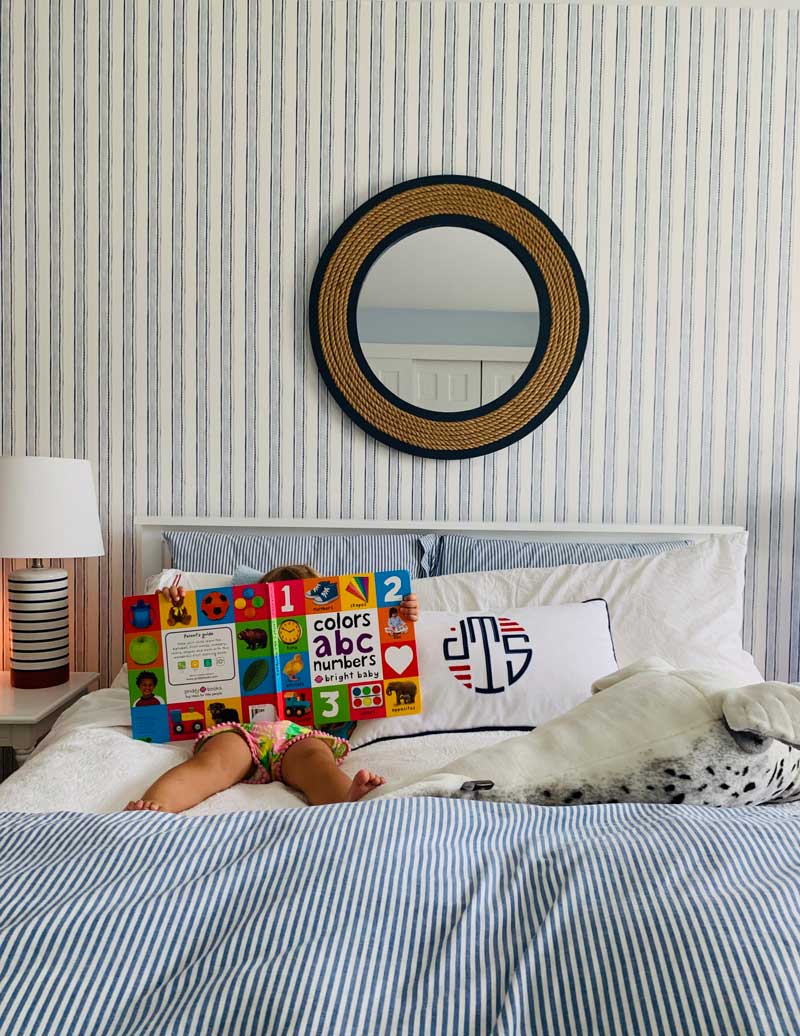 acadia stripe wallpaper (above)
When Serena & Lily reached out to partner on our living room refresh, I jumped at the chance. I absolutely love their selection and they make it so easy to pull together a cohesive design with their helpful guides as well as amazing selection.
Because I like to mix textures, patterns, and sizes, I chose two different pillow prints–the chambray blakely pillow and the oakview pillow in indigo. We've been using our formal living room more and more recently, and it's so nice to snuggle on the couch with a good book with the kids on one of these pillows!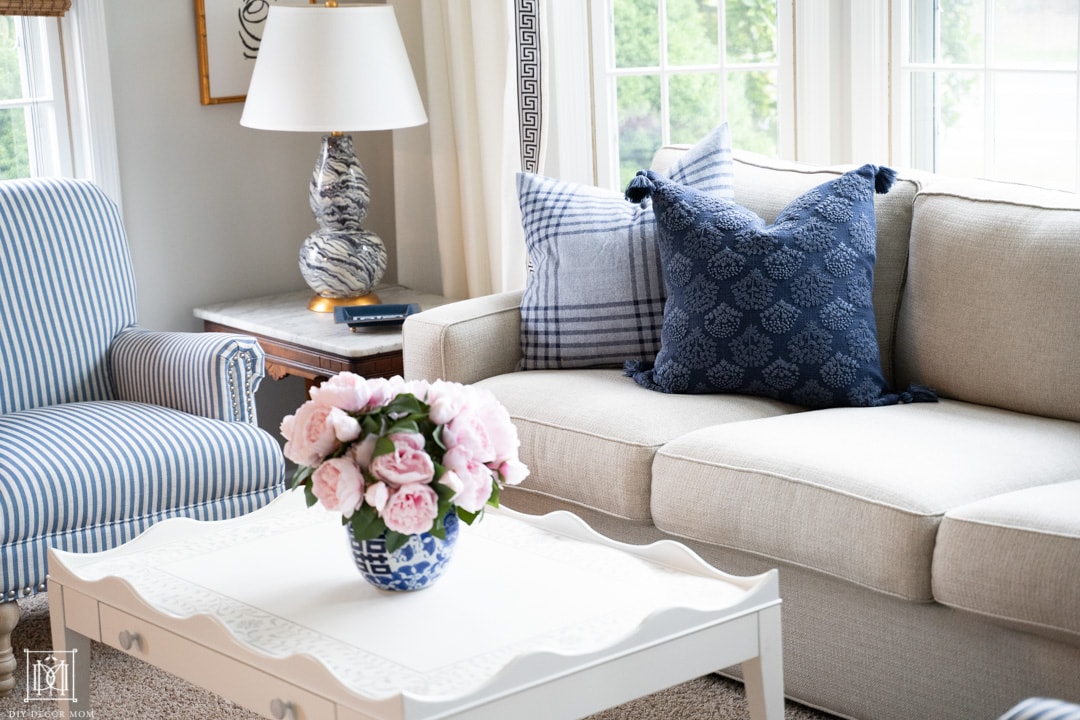 chambray blakely pillow/ oakview pillow
Designer Tip: to have extra full pillows use a pillow insert 2″ larger than the pillow cover! These are fantastic and what I'm using above!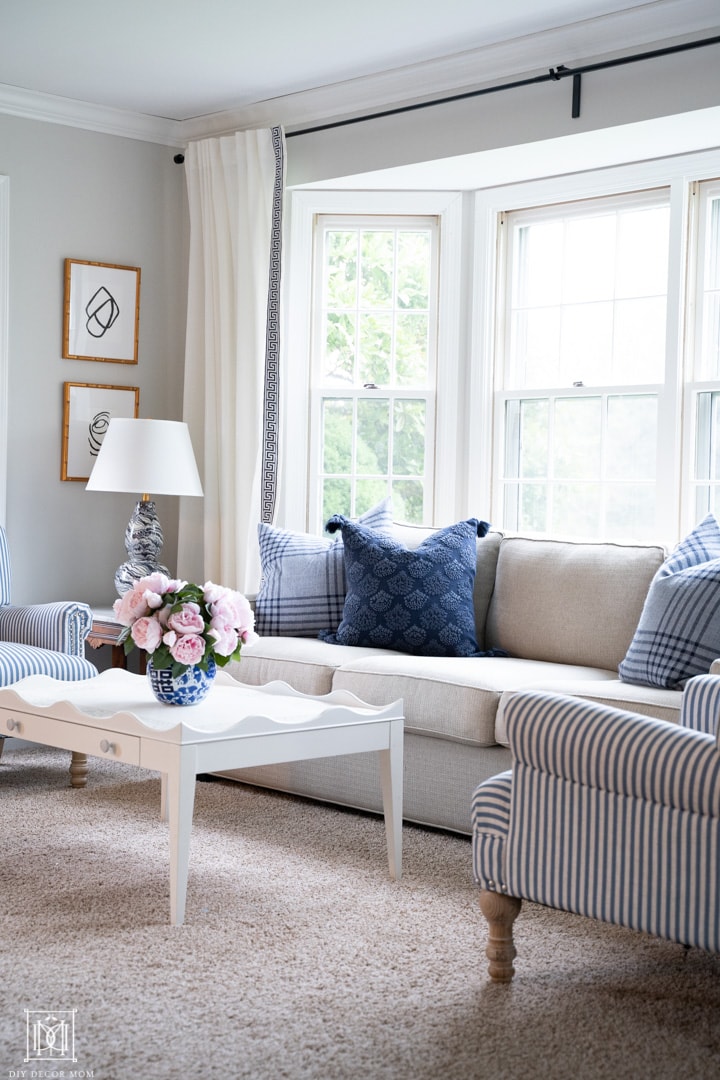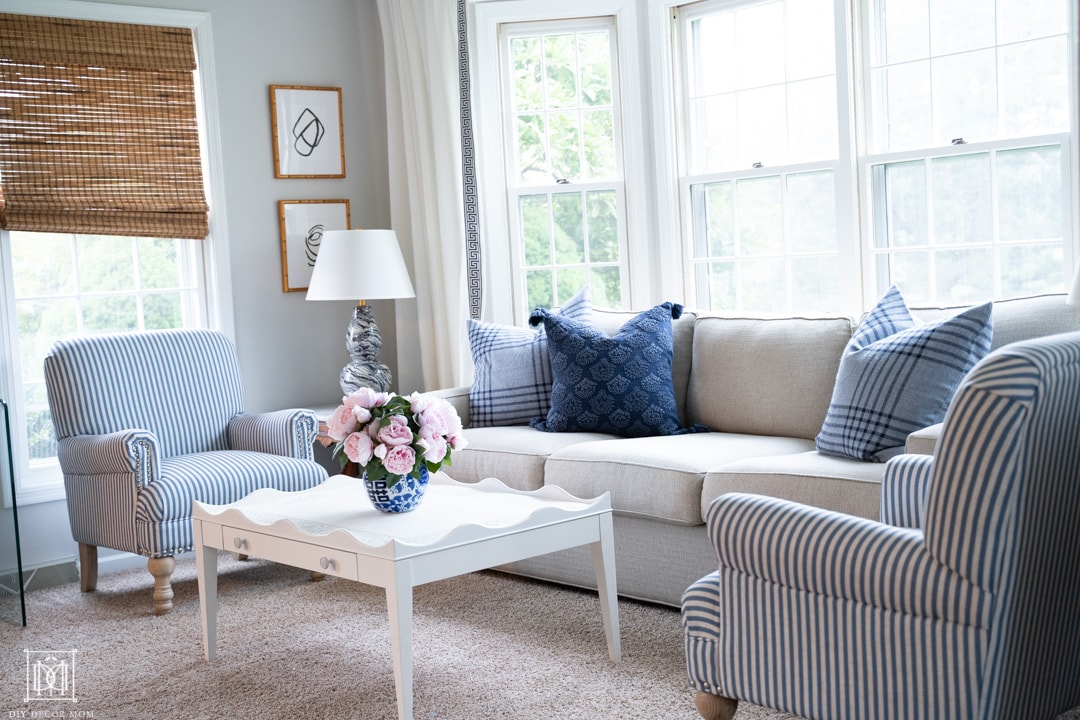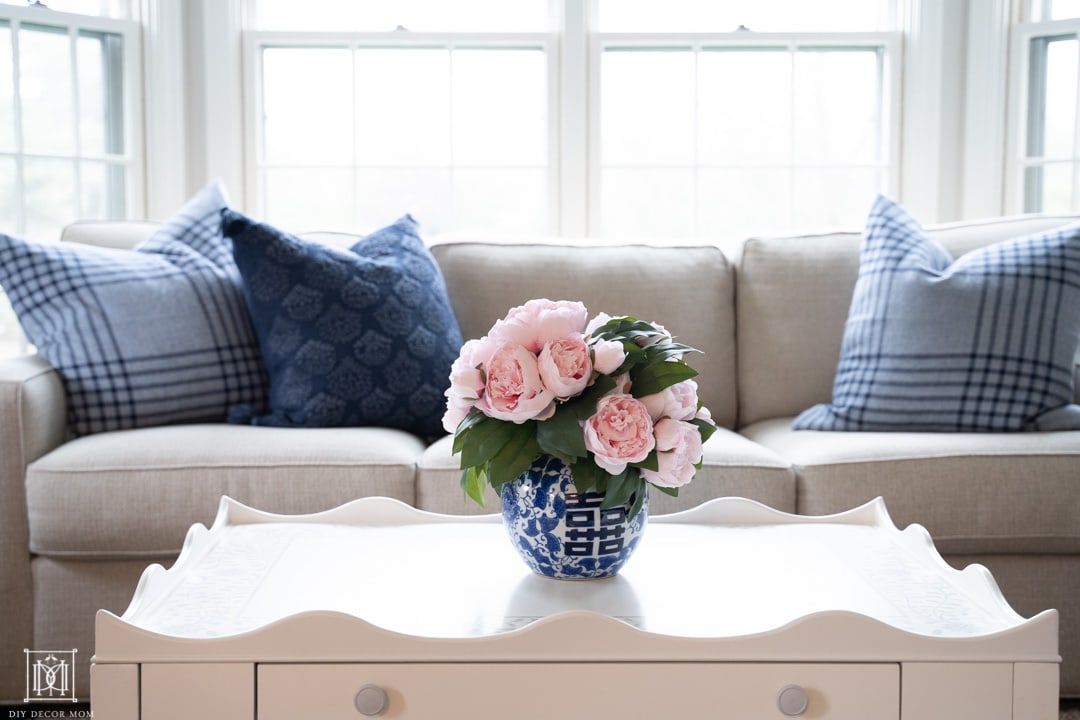 chambray blakely pillow/ oakview pillow
Here are some more fantastic pillows on sale! My favorite way to arrange pillows on a couch is to mix up textures, colors, and sizes! For reference, I'm using 24″ square pillows on our couch which is quite large. I would recommend using 20-24″ as a starting point.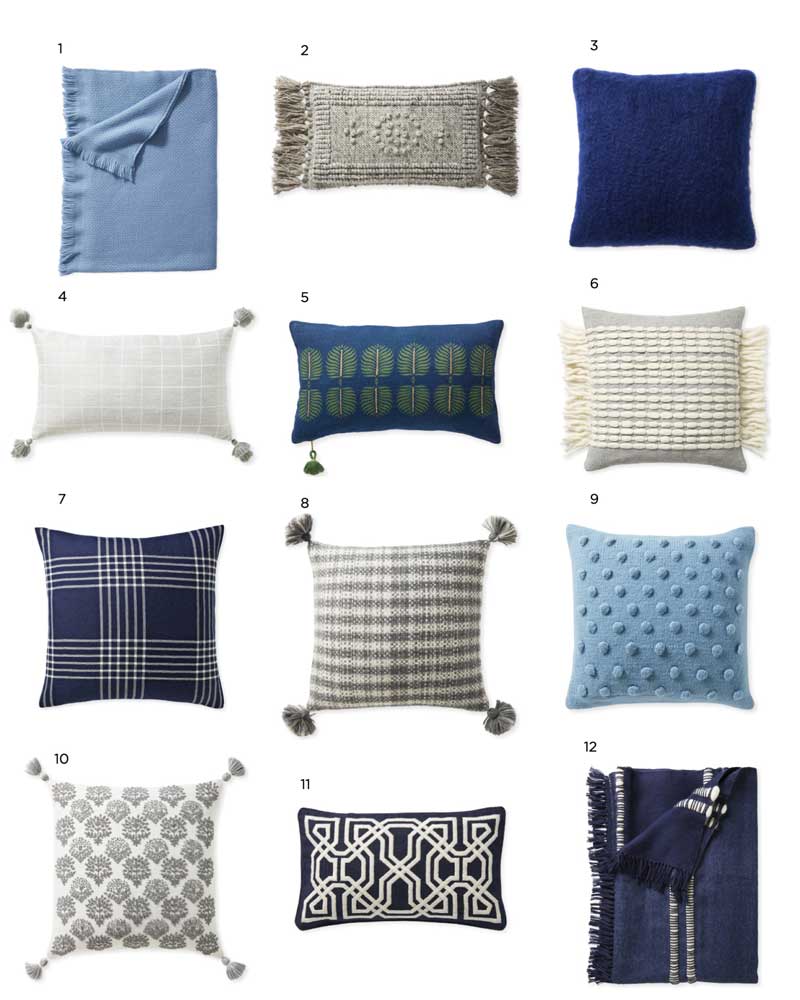 1- alpaca throw / 2- montecito pillow cover / 3- albion pillow cover / 4- mayne pillow cover / 5- granada pillow cover / 6- winter beach pillow cover / 7- blakely pillow cover (what we have!) / 8 – west shore pillow cover / 9- auckland pillow cover / 10- oakview pillow cover (what we have!) / 11- jetty pillow/ 12- palomino alpaca throw
Prepare for the colder months by grabbing one of their plush throws like this alpaca throw!
COASTAL LIVING VIBES
We love living close to Lake Michigan, and love incorporating coastal vibes into our house's design. Below are my favorite pics all in one space. You'll notice quite a few of my house favorites in here too.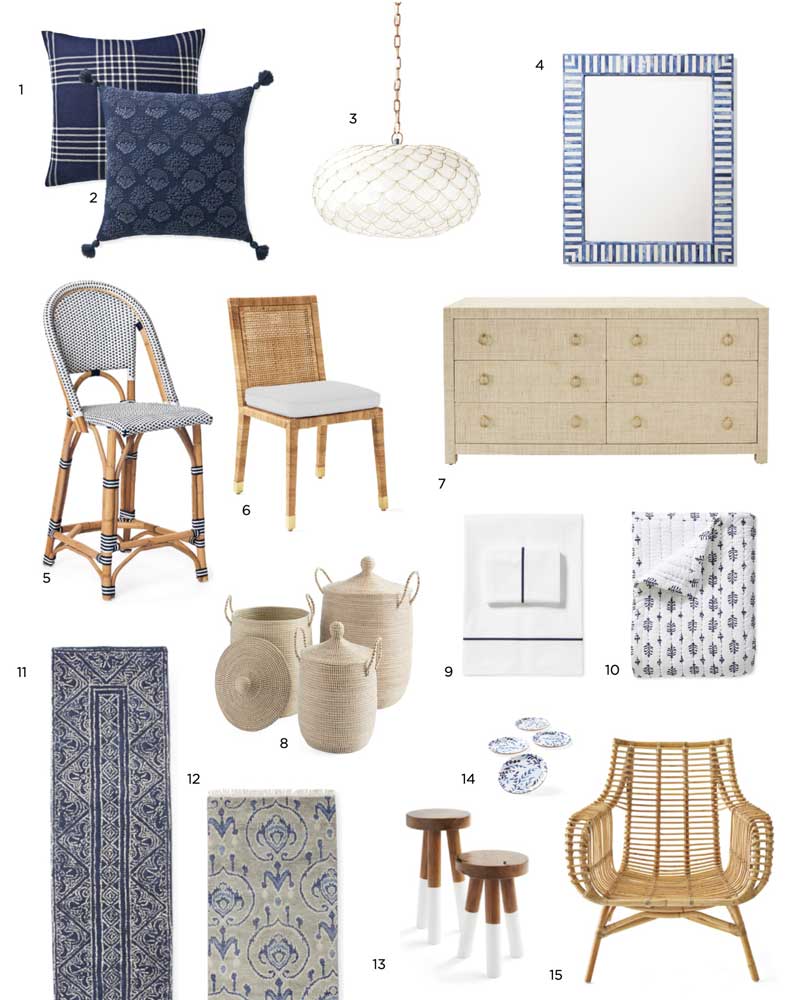 1- plaid pillow/ 2- embroidered pillow/ 3- capiz chandelier/ 4- bar harbor mirror (what we have in our powder room)/ 5- counter stool / 6- balboa side chair/ 7- raffia wide dresser/ 8- la jolla baskets/ 9- sheets (they are the softest!)/ 10- quilt/ 11- rug/ 12- rug/ 13- stools/ 14- coasters/ 15- rattan chair
These stools have been on my radar for years and would be great for a kids' bathroom (and helpful for parents when they are potty training!)
When we redo our kitchen (more details to come) I plan on replacing our four barstools with these stools in the chevron pattern. It's a fun twist on a classic, and the seats are toddler and kid-friendly (a must in our household!)
Make sure you check out the entire sale here! And remember to use BEOURGUEST to save 20%