This shop has been compensated by Collective Bias, Inc. and its advertiser. All opinions are mine alone. #NatureMadePrenatalDHA #CollectiveBias
Things to Stock Up On For Baby: Before you bring baby home, there are a few things you should stockpile while you still have the flexibility to go to the store. Believe me, with the sleep deprivation that comes with having a newborn, you want your house to run on autopilot, so stock up and save yourself a headache! Remember to check out this post on 21 things to do before you give birth too and print out your hospital bag checklist for baby!

MOM & BABY PRODUCTS TO STOCKPILE
Pads: No one tells you after you have a baby, you will be wearing the biggest pads you can buy! Save yourself some money and time, and stock up on several boxes of feminine hygiene pads. Bonus points–you will probably want to wear these when you exercise after having a baby for awhile too because, well, things need to tighten up again before you can go running without a pad! Your pelvic floor gets quite a workout during birth and will take awhile to heal.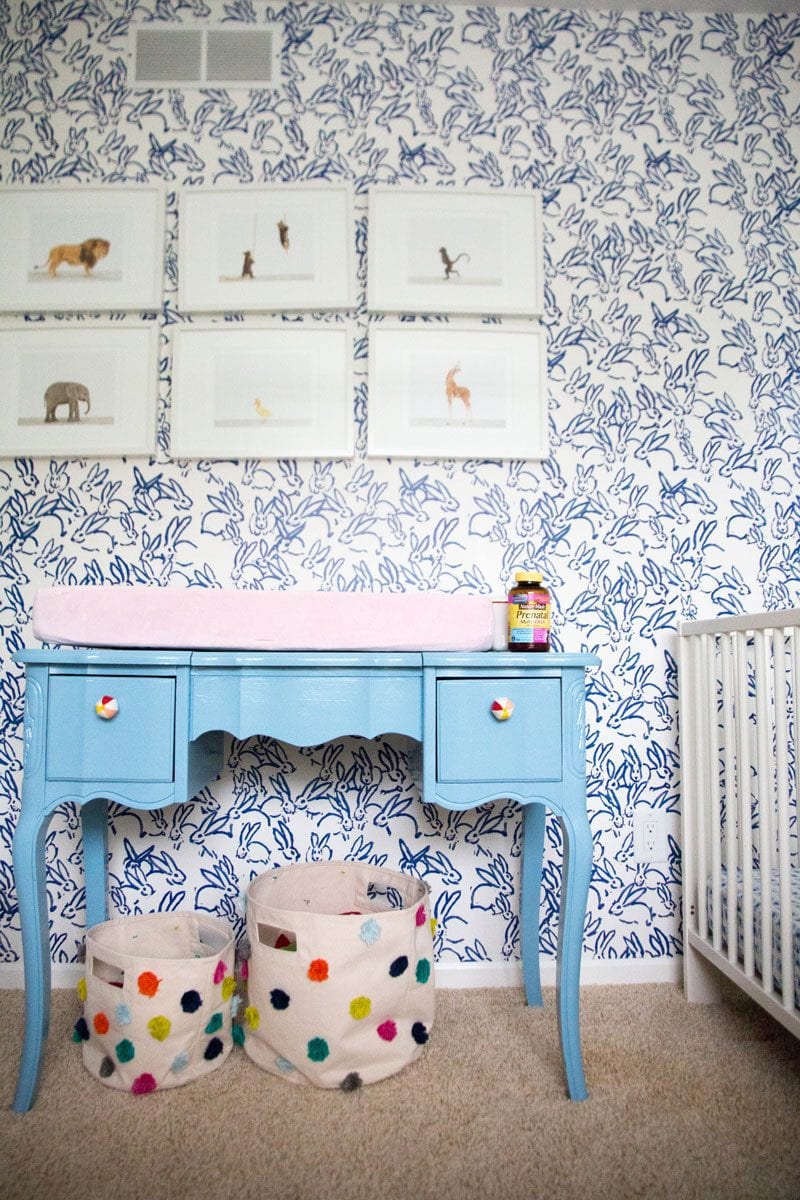 Wipes: Newborn babies poop a lot. Buy a big package of wipes at Sam's Club, so you don't have to worry about running out.
Diapers: Instead of buying newborn size diapers, I recommend buying size 1 diapers. Buy a large box of these because you will be changing a lot of diapers once your baby arrives! I love buying the biggest boxes at Sam's Club because it is cost-effective and time-effective!
Prenatal Vitamins: Six months before you start trying to get pregnant, you should start taking a prenatal vitamin. My favorite prenatal vitamins are Nature Made® Prenatal Multi + DHA (200mg) 150ct. soft gels you can pick up from Sam's club. I recently signed on as a brand ambassador for them, which is so fitting because I've been taking their prenatal vitamins for the last five years (three pregnancies)!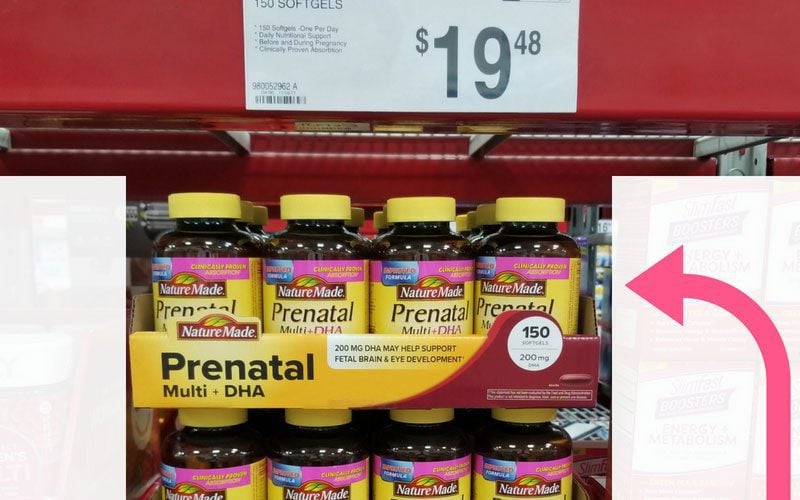 Nature Made Prenatal® Multi + DHA (200mg) 150ct. soft gels are guaranteed to meet high-quality standards – it is made from carefully selected ingredients under strict manufacturing processes.
You only need to take one per day and it comes in an easy-to-swallow soft gel.
Nature Made® Prenatal Multi + DHA (200mg) 150ct. soft gels provide essential vitamins and minerals before and during pregnancy including Folic Acid, Calcium, Iron, Magnesium, Iodine, Vitamin B12, and Vitamin D3.†
Additionally, it provides 200mg DHA which may help support fetal brain and eye development.
Breastmilk Bags: Once your supply comes in and you get your supply regulated (about two weeks), it is a great time to start pumping and building up a store of breastmilk. I always stock up beforehand on breastmilk bags so I never have to worry about running out!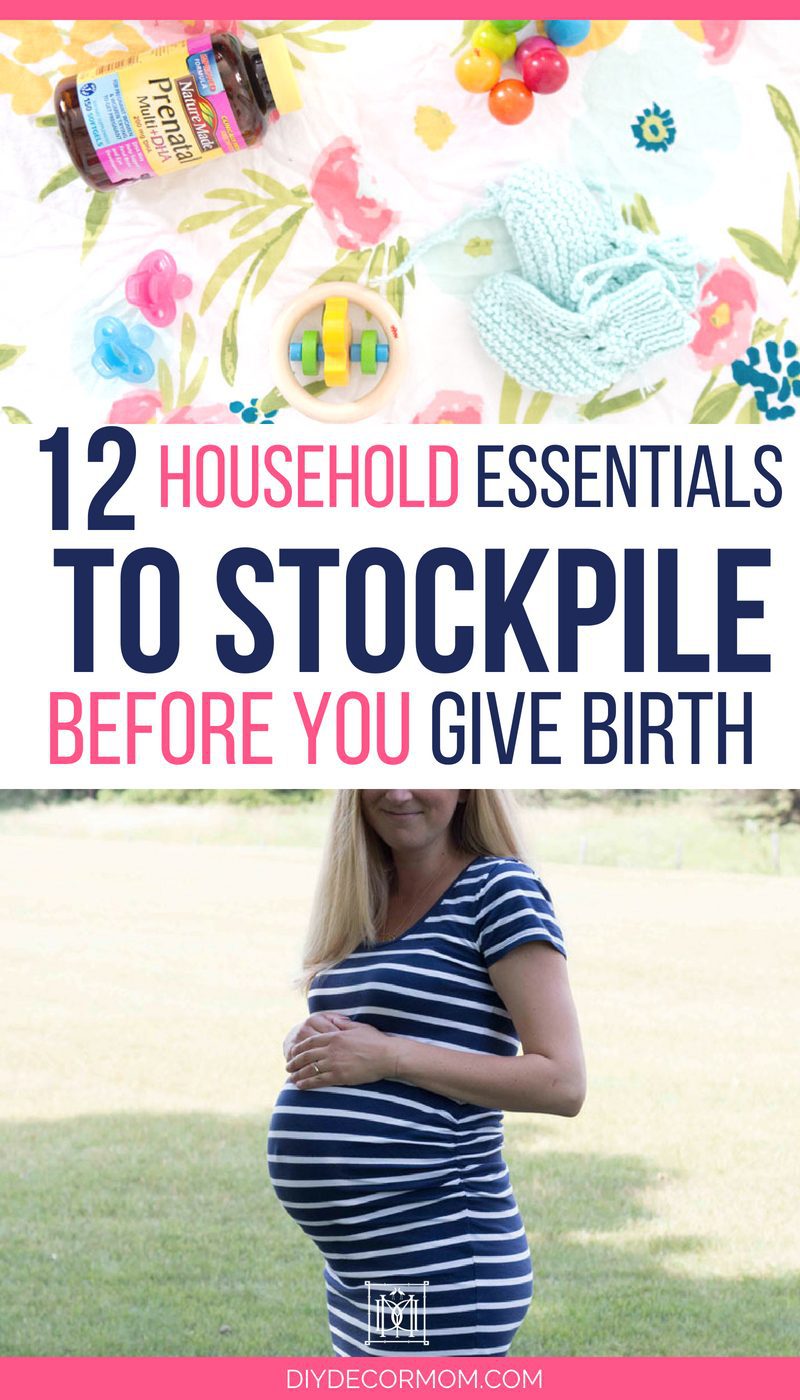 HOUSEHOLD ESSENTIALS TO STOCK UP ON BEFORE BABY
Toilet Paper: You will be home most of the time when you have a newborn, so you will be going through much more toilet paper than usual. Additionally, you are likely to have lots of guests visiting the newborn baby. Stock up on this household essential beforehand and save the embarrassment of running out!
Paper Towels: Life is chaotic enough with a newborn, stockpile some paper towels so you know you can always easily clean up messes.
Laundry Detergent: I've never done more laundry than when I have a newborn. Between blowouts, spit up, and breastmilk leaking, I go through more laundry in those two weeks than any other time! Buy an extra bottle of laundry detergent so you are ready for all the laundry!
Hand Sanitizer: Like I said before, you will have lots of guests. While it is nice for everyone to wash their hands when they enter their house, many people are out of the habit. Having a big bottle of hand sanitizer nearby the baby will ensure that people see the visual reminder to sanitize before they pick up the newborn!

FOOD TO STOCK UP ON BEFORE BABY ARRIVES:
Granola bars or protein bars: Nursing a newborn baby means constantly eating one-handed. Save yourself stress and buy easy to eat one-handed snacks. You will have quite the appetite after giving birth!
Frozen smoothie materials: While you are at Sam's Club stock up on nutritious frozen fruit and vegetables. They are great meals in a pinch, and having a frozen smoothie every day will make sure you stay hydrated!
Homemade Frozen meals: if you can, make some of your favorite easy-to-reheat dinners and freeze them. You will be so happy when you can just reach into the freezer and pull out a home cooked meal!
If you do all of this, I promise you are as well stocked as possible for bringing home your baby! Now, head on over to Sam's Club and save yourself all the stress by stocking up on what you need before you give birth!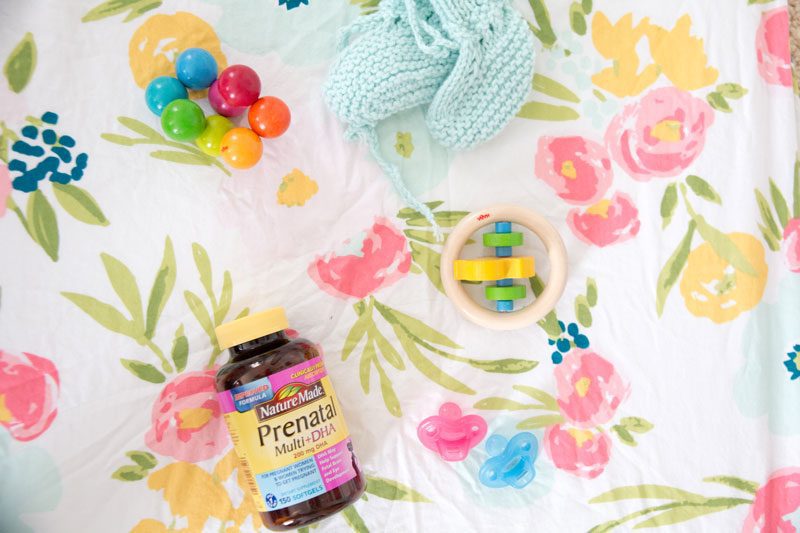 †These statements have not been evaluated by the Food and Drug Administration. This product is not intended to diagnose, treat, cure or prevent any disease.