This is a sponsored post written by me on behalf of Stonyfield® Organic Kids®. All thoughts and opinions expressed are mine alone.
Toddler Lunch Box and Preschool Lunches: Both kids are attending preschool this year and staying for lunchtime, which means I needed to up my toddler lunch box and preschool lunches game 🙂 After a few months of doing it regularly, I have some easy tips to share that makepacking healthy lunches quicker and easier! And on the upside, your kids won't be as hungry when they get home!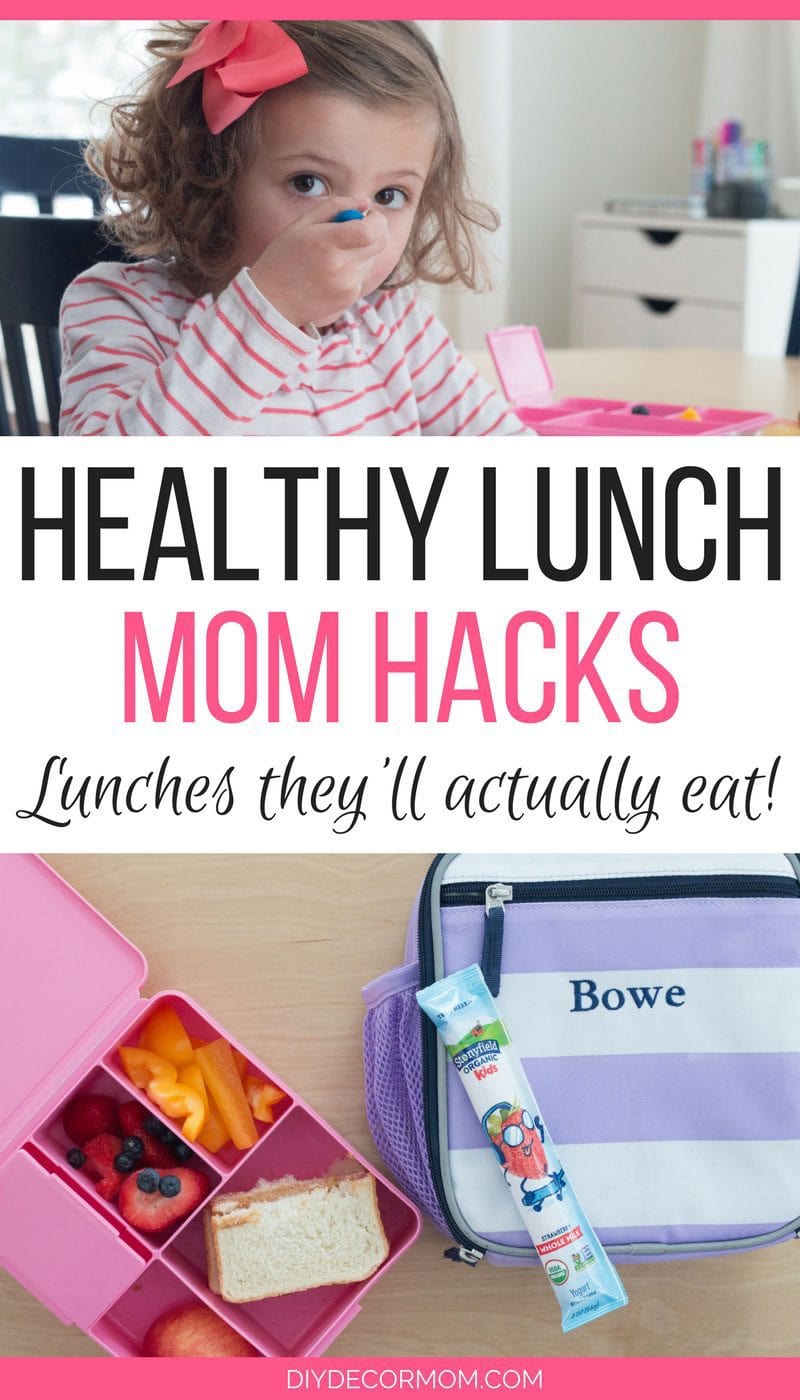 TODDLER LUNCH BOX AND PRESCHOOL LUNCH BOX TIPS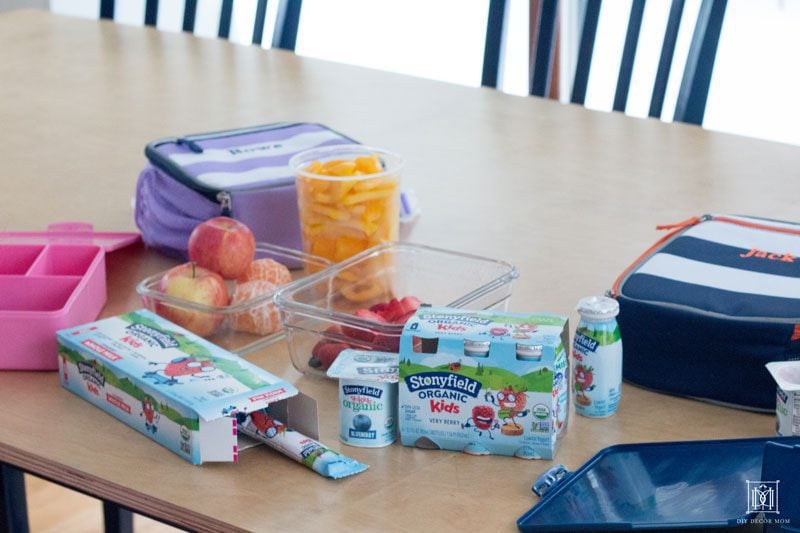 1. CHOP AND PREPARE PRODUCE BEFORE HAND
Wash and cut-up all your fruit when you get it from the store. I know I have talked about it before with meal planning; but, I cannot emphasize how life-changing it is! I prepare all the fruit and snacks twice a week (we go through a lot of fruit!) Preparation involves washing it in the sink with fruit wash and then chopping as necessary. I store the prepared produce in reusable glass containers. Then, I just bring the glass containers out every morning when I am packing the lunch boxes.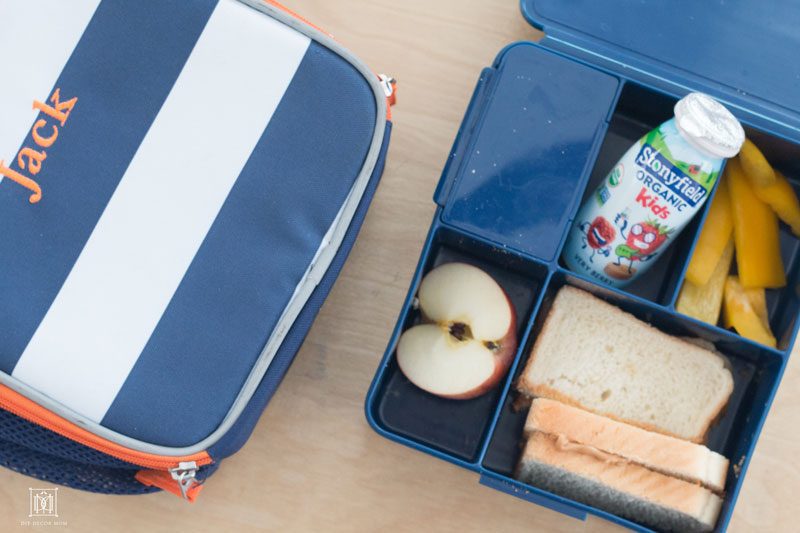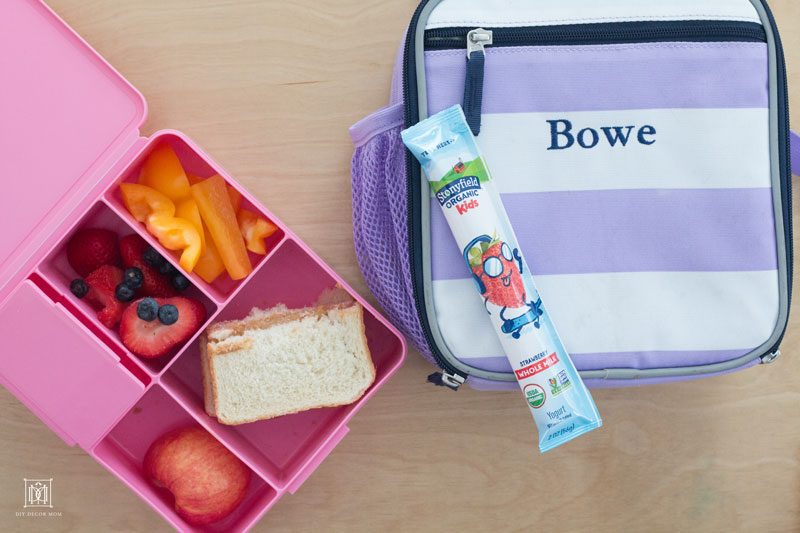 2. LET THEM CHOOSE HEALTHY OPTIONS
If I give them healthy choices to choose from for their lunches, the kids take ownership over it and end up eating healthier! While they eat breakfast in the morning, I lay out the choices they have. This might sound elaborate but it's not! I just lay out the fruit glass containers and yogurt choices, and verbally offer a sandwich option. They get to choose from there as long as they have a protein, a healthy fat, and plenty of fruit and veggies.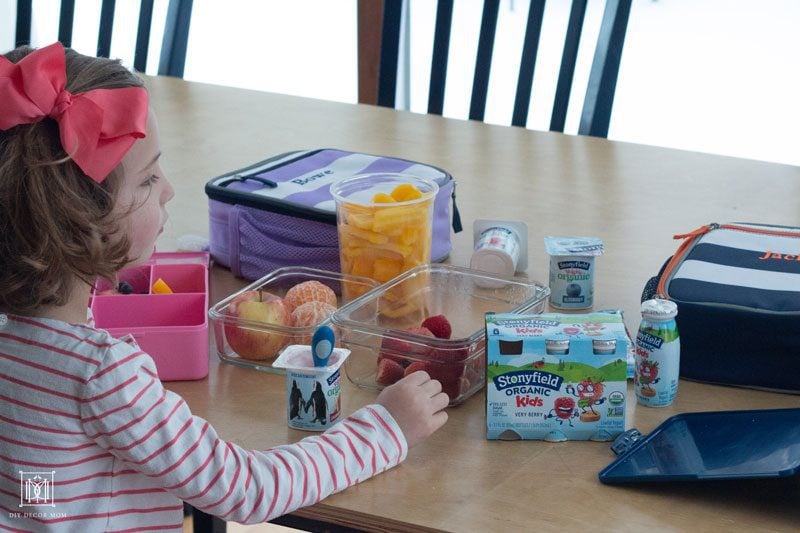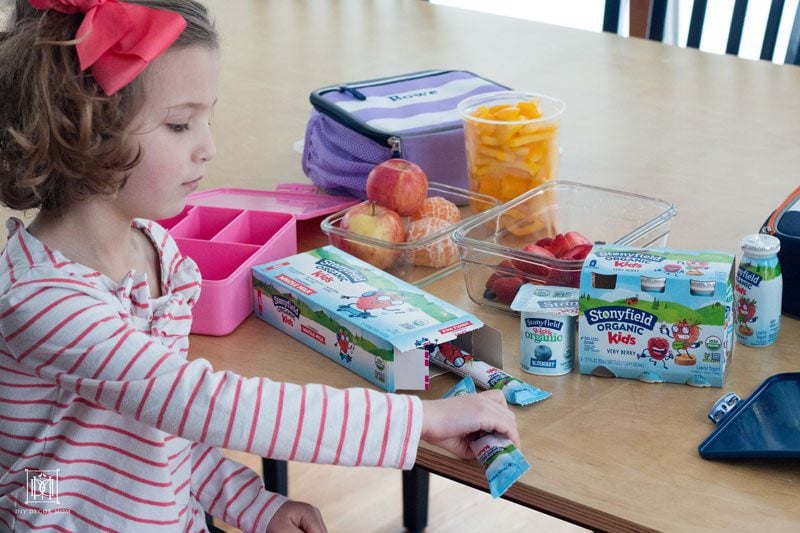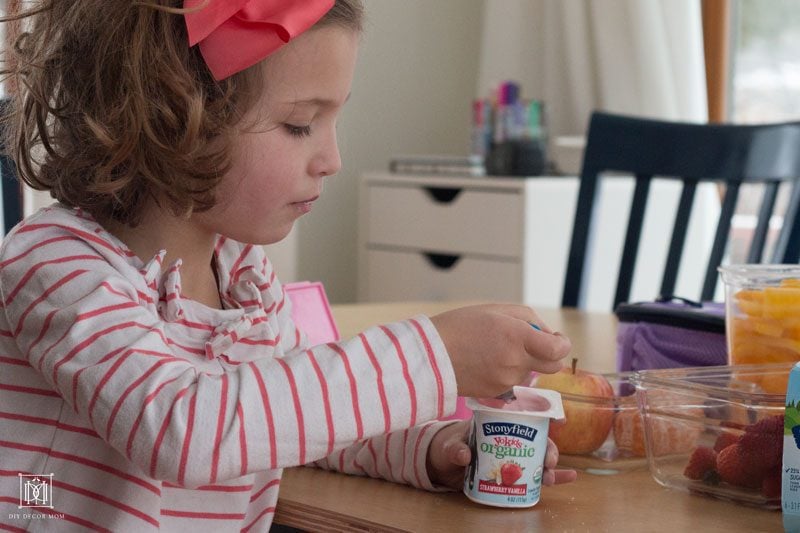 I always put out a choice of yogurt for them. We love Stonyfield® Organic Kids® yogurts because it's certified organic and Non- GMO Project verified (each cup is made without the use of toxic persistent pesticides, artificial hormones, antibiotics and GMOs). Furthermore, Stonyfield® Organic Kids® yogurts are offered in several convenient formats (cups, pouches, tubes, and smoothies) which makes it easy for my kids to grab a snack and put it in their lunch box! They get to choose which format they want for their lunch! Plus, I find that freezing the tubes is a great way to ensure it stays cool and it thaws just in time for their lunch at noon!
We have always loved Stonyfield® Organic Kids® and now we have another reason to love it: Stonyfield® recently completed a sugar reduction across all of its Stonyfield® Organic Kids® offerings featuring 25-40% less sugar than the leading kids' yogurt. My kids love eating it and I love it because it's nutritious!
3. GET INTO THE ROUTINE
Bowe (almost five years old) eats lunch at school five days a week. Jack (two years old), only eats lunch there three days a week. However, I still pack his lunch every day and he eats out of his lunch box at the table even when he is home. If I am making one preschool lunch box, I may as well make a toddler lunch box as well because it saves me time and thinking in the middle of the day.
After school, I make sure to get out the kid's lunch boxes from their backpacks right when they get home. This allows me to see how they ate, and offer any leftovers (like cut up fruit) that stays fresh for snack, which saves me from wasting food and from extra work preparing a post-school snack. After the finish their post-school snack, they get to watch a program on TV and I wash their lunch boxes and start preparing dinner. I try to have the kids fed dinner by 5:30-6:00 PM which seems to cut down on the witching hour antics.

Tell me what are your mom tips for packing preschool and toddler lunch boxes?
This is a sponsored post written by me on behalf of Stonyfield® Organic Kids®.