This is a sponsored post in partnership with TJMaxx.com. All thoughts and opinions expressed are mine alone.
10 Best Gifts for Home: The season of gift giving is upon us! This time of the year inspires glee in some, and dread in others. But fret not, if you are stumped about a good gift for anyone on your list, I have collected ten of the best home gifts this season! And you don't need to worry about the prices! All of these are super affordable (all are under $70 and most are under $20!) So there is bound to be the perfect gift for that someone on your list! Plus, tjmaxx.com delivers right to your door, so happy shopping from the comfort of your home!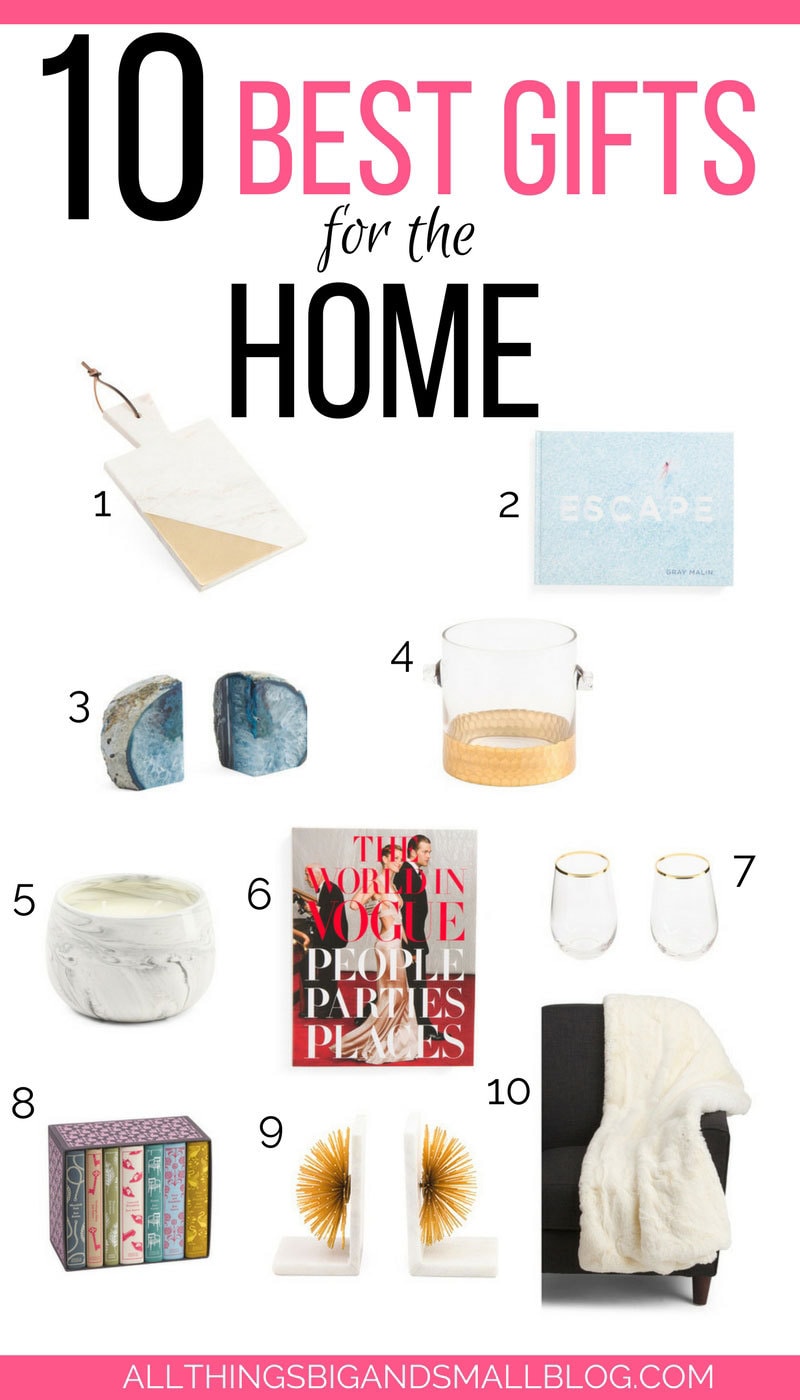 1- Marble Cutting Board/ 2- Escape Coffee Table Book/ 3- Natural Agate Bookends / 4- Gold Ice Bucket / 5- Marble Candle / 6- The World In Vogue Coffee Table Book/ 7-Gold Band Stemless Glass Set/ 8-Jane Austen Complete Boxed Set/ 9-Sunburst Bookends/ 10-White Faux Fur Throw
10 BEST HOME GIFTS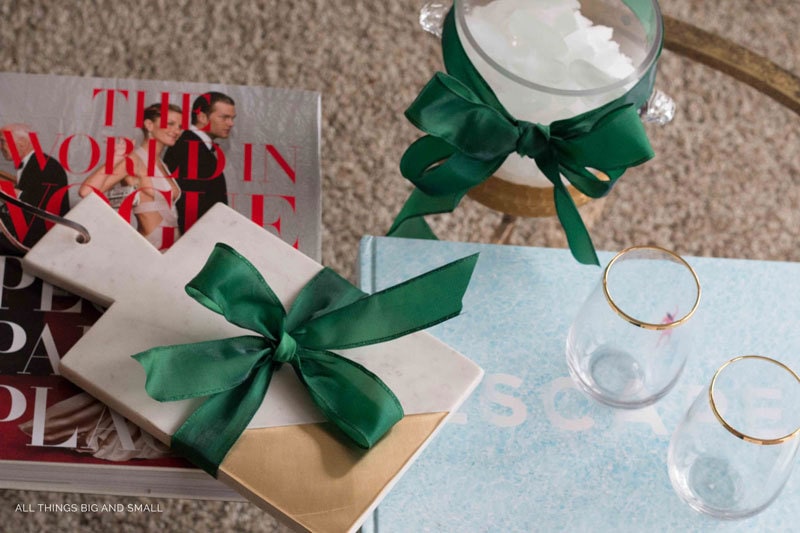 This Marble Cutting Board had me at hello–I mean how chic is the gold and marble together! It would be darling paired with a nice cheese and assortment of crackers to give your foodie friend! And if you love to catch up on a girls night with friends as much as I do, then this Gold Ice Bucket–it is below $15 would be so cute to combine with a bottle of wine and these Gold Band Stemless Glass! Unfortunately, the pair I purchased have sold out but they T.J.Maxx has another great option with this 4pc Ombre Set.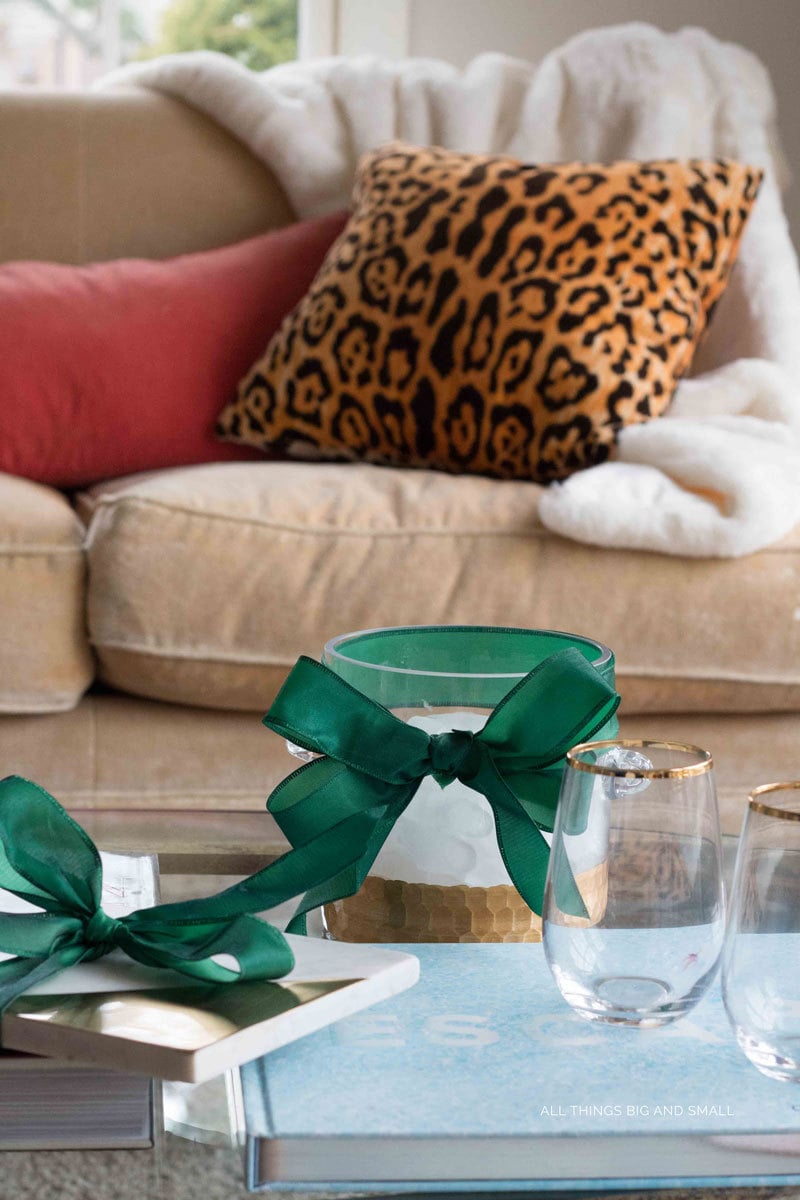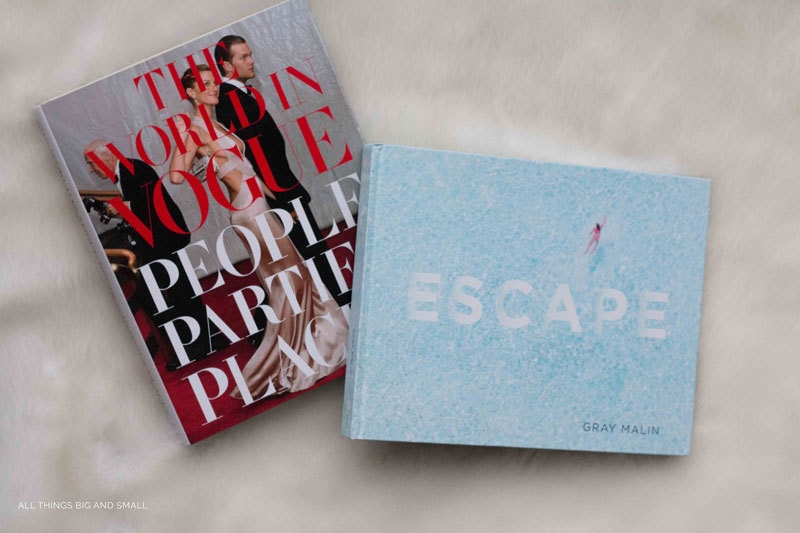 For the super stylish friend who is always out and about, this beautiful
The World In Vogue Coffee Table Book
will provide tons of inspiration (and look super chic on her coffee table!) Or if your beach loving friend has the travel bug then the
Escape Coffee Table Book by Gray Malin
! I have the first book from the same author, Gray Malin, and LOVE it! I even made art out of it!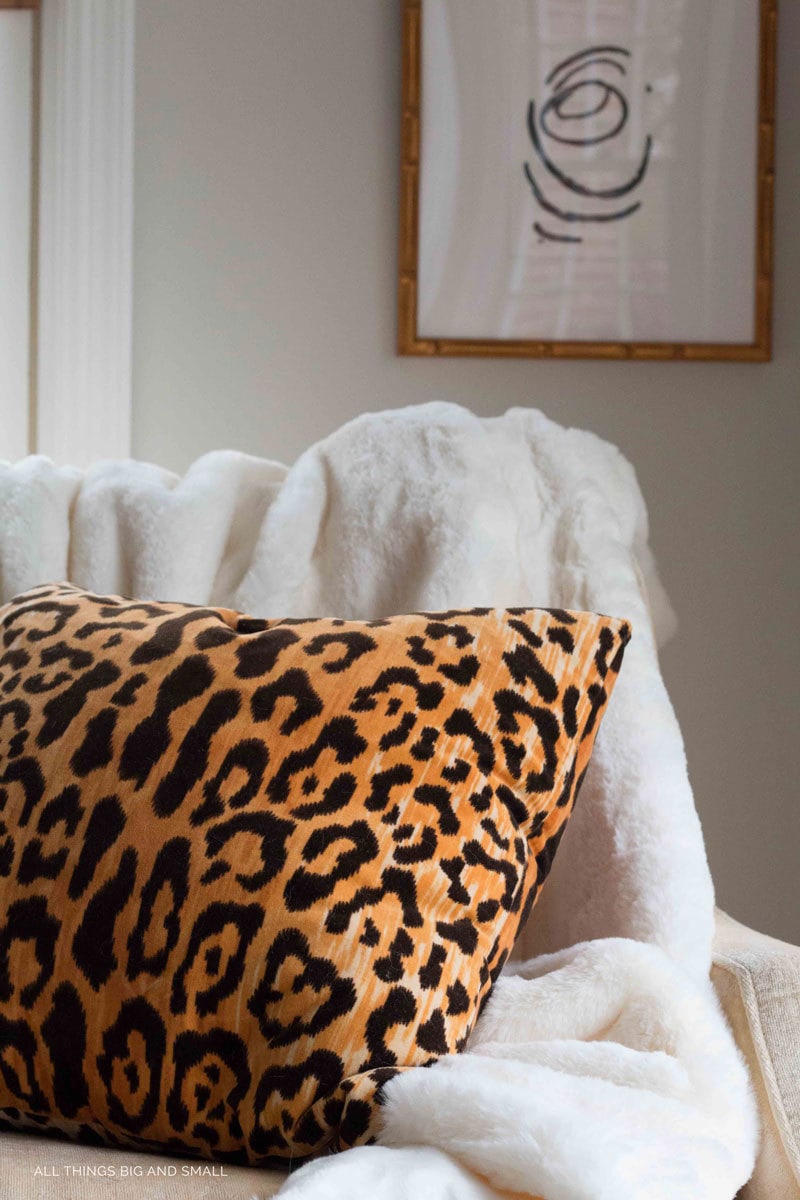 And for the homebody who loves re-arranging her bookshelves in her spare time on the weekend and curling up and watching movies, then the
Sunburst Bookends
and faux fur blanket and the
White Faux Fur Throw
are the perfect gifts!
See, I told you! Ten of the best home gifts for anyone on your list! Each of these gifts would make the perfect holiday present at a very affordable price!For even more gift ideas, check out
tjmaxx.com
where they've made gift-giving super easy by organizing their products for everyone on your list:
Which of these do you really want to buy for yourself this holiday season? It would be really hard for me to decide!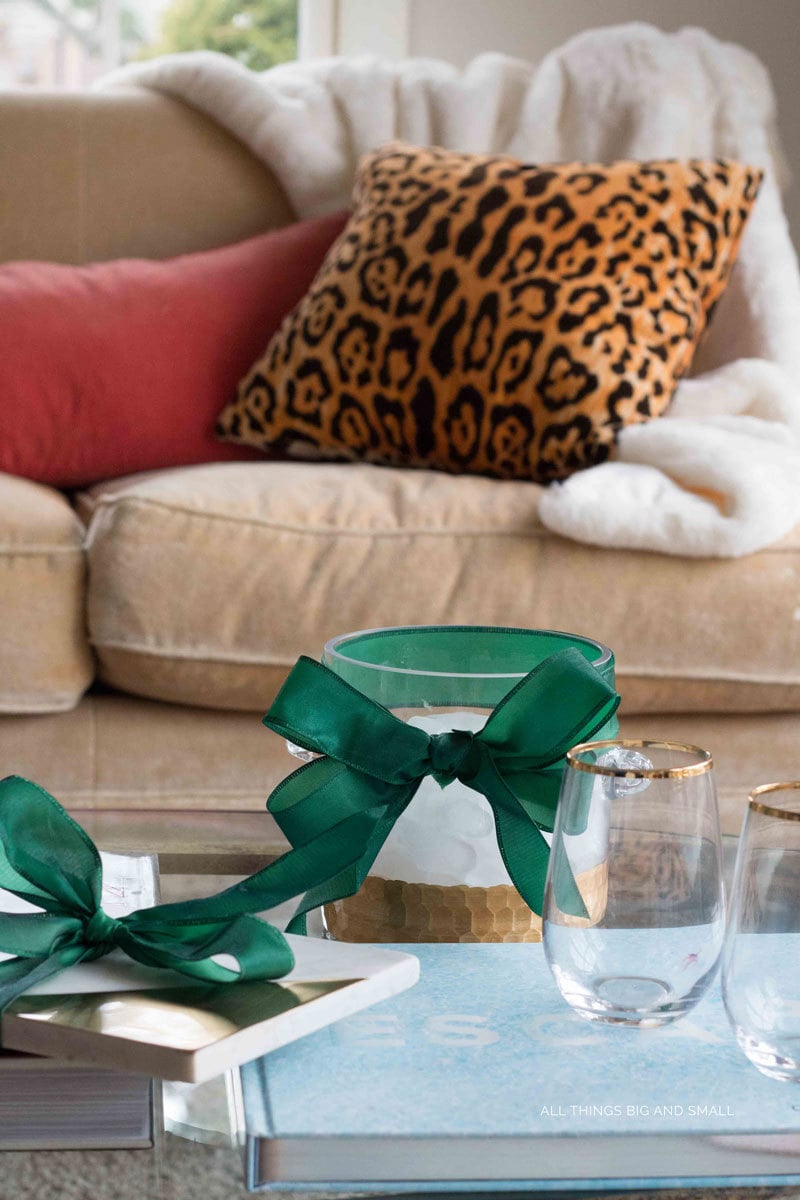 SAVE THIS FOR LATER!